When it comes to discussing the most annoying character in the highly anticipated game Hogwarts Legacy, many fans have voiced their opinion on who they find the most irritating.
Some may argue that Poppy Sweeting from Hufflepuff takes the top spot, while others might say it's the early morning wake-up call from their dorm mate.
However, there is one character that has consistently been on the receiving end of fans' complaints – and that is none other than Ignatia Wildsmith, the inventor of floo powder.
Despite being in the form of a bas-relief at every fast travel point in Hogwarts Legacy, Wildsmith's repetitive dialogue has become a point of contention among fans.
With only a handful of lines, her phrases are constantly repeated, making travel a less enjoyable experience. Lines such as "What are you planning now?" and "How nice to see you, young friend" are etched in many players' minds, to the point where they've become irksome.
Personally, I find repetition to be grating, but it seems I'm not alone. One of the most popular posts on the Hogwarts Legacy subreddit is about the frustrating nature of Wildsmith's limited dialogue.
While it may seem like a minor issue, it raises the question of whether the developers could have made an effort to write and record more lines of dialogue for her.
The world of Hogwarts Legacy is vast, and the game relies heavily on fast travel. However, Wildsmith's repetitive dialogue can make traveling feel tedious and irritating. Some players have even gone as far as to say that they use fast travel less often because of her, opting to travel by broom or foot instead.
Perhaps this was the intention of the creators, but it still begs the question of whether it was necessary to have such a repetitive character.
To compound the issue, the lack of varied dialogue extends to other areas of the game. Upon entering Hogsmeade, players are greeted with only a handful of lines that the character can say.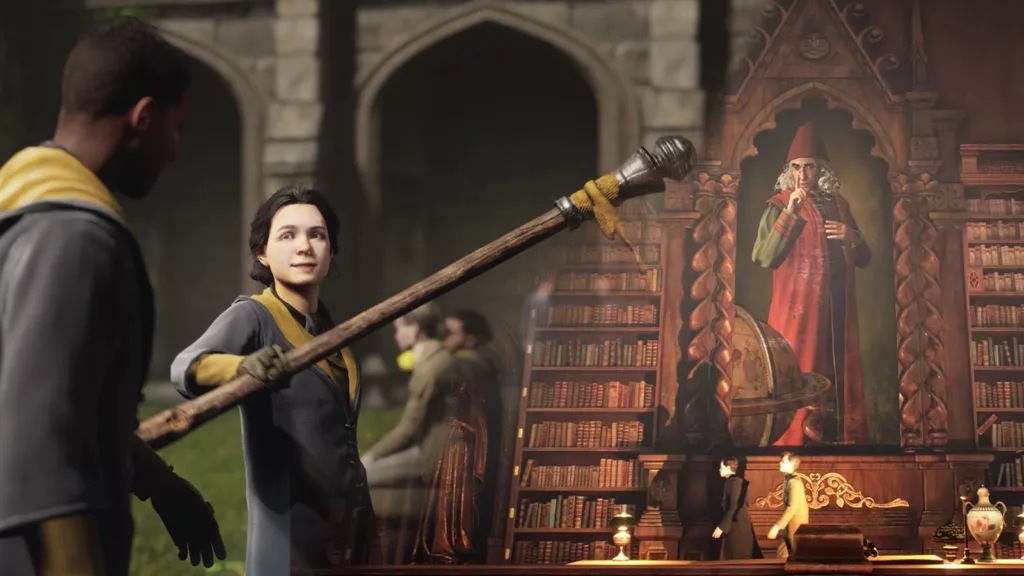 Considering that Hogsmeade is a hub for trading and players will likely visit it numerous times throughout the game, it's surprising that there aren't more dialogue options available.
Overall, while the repetition of dialogue may seem like a minor complaint, it's worth considering how it affects players' experiences in the game. It's not a huge issue, but it does detract from the immersion and enjoyment of exploring the vast world of Hogwarts Legacy.
Hopefully, the developers will take note of the feedback and make an effort to add more varied dialogue options in future updates.