If you're a fan of strategy games, then you've likely heard of Crusader Kings III. It's a game that takes players back to the Middle Ages, where they must navigate politics, war, and relationships to create a dynasty that will stand the test of time.
But what if you could take that same gameplay and transport it to a world of dark fantasy, filled with magic, monsters, and otherworldly creatures? That's the idea behind Godherja: The Dying World.
Godherja is a total conversion mod that completely transforms Crusader Kings III into a new world, one that's on the brink of destruction. The game takes place in a land that's been ravaged by the death of a god, an event that's caused the very fabric of reality to unravel.
The result is a world that's filled with danger and uncertainty, where great empires have fallen and surviving tribes are forced to migrate to the last remaining habitable lands.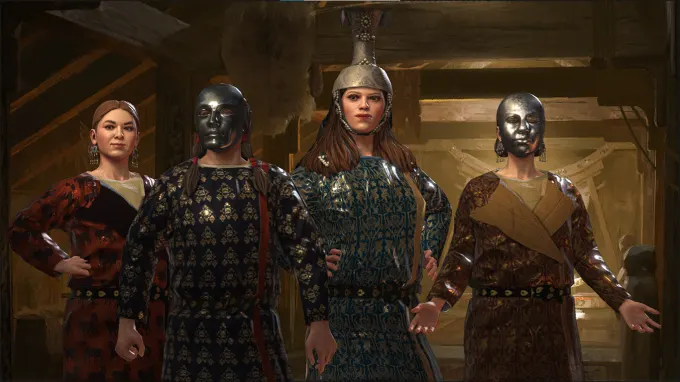 To bring this idea to life, the developers had to replace most of the game's elements, including the map, characters, factions, and technologies. But it's not just about changing the visuals; the gameplay has also been revamped to fit the dark fantasy theme. The world is full of magic and other supernatural elements that players must navigate if they hope to survive and thrive.
The latest version of Godherja, marked as 0.2.8, brings a host of new features to the game. There are new artifacts, decisions, and events to discover, as well as improved balance and bug fixes.
While the project is still in the early stages of development, the core elements of the mod have been implemented and players can dive in and explore the dying world right now.
It's worth noting that Godherja: The Dying World is only available for the PC version of Crusader Kings III. But if you're a fan of dark fantasy and strategy games, it's definitely worth checking out.
The developers have put a lot of love and care into this project, and the result is a world that's rich with detail and ripe for exploration. So why not take a break from the Middle Ages and journey to a dying world where anything is possible?