In today's age of seemingly endless entertainment options, it's all too easy for exceptional TV series to slip through the cracks and remain unnoticed by the majority of viewers. As streaming platforms continue to pump out new content, some true gems are overshadowed by the more popular and heavily-promoted shows. But fear not, for we have scoured the television landscape to bring you a comprehensive list of the most underrated TV series of 2022.
From dark comedies and gripping dramas to captivating thrillers and heart-wrenching tales based on true events, these hidden masterpieces deserve your attention and a spot on your watchlist. So sit back, relax, and prepare to embark on an exhilarating journey through the world of underappreciated television.
15. Pistol (Disney+)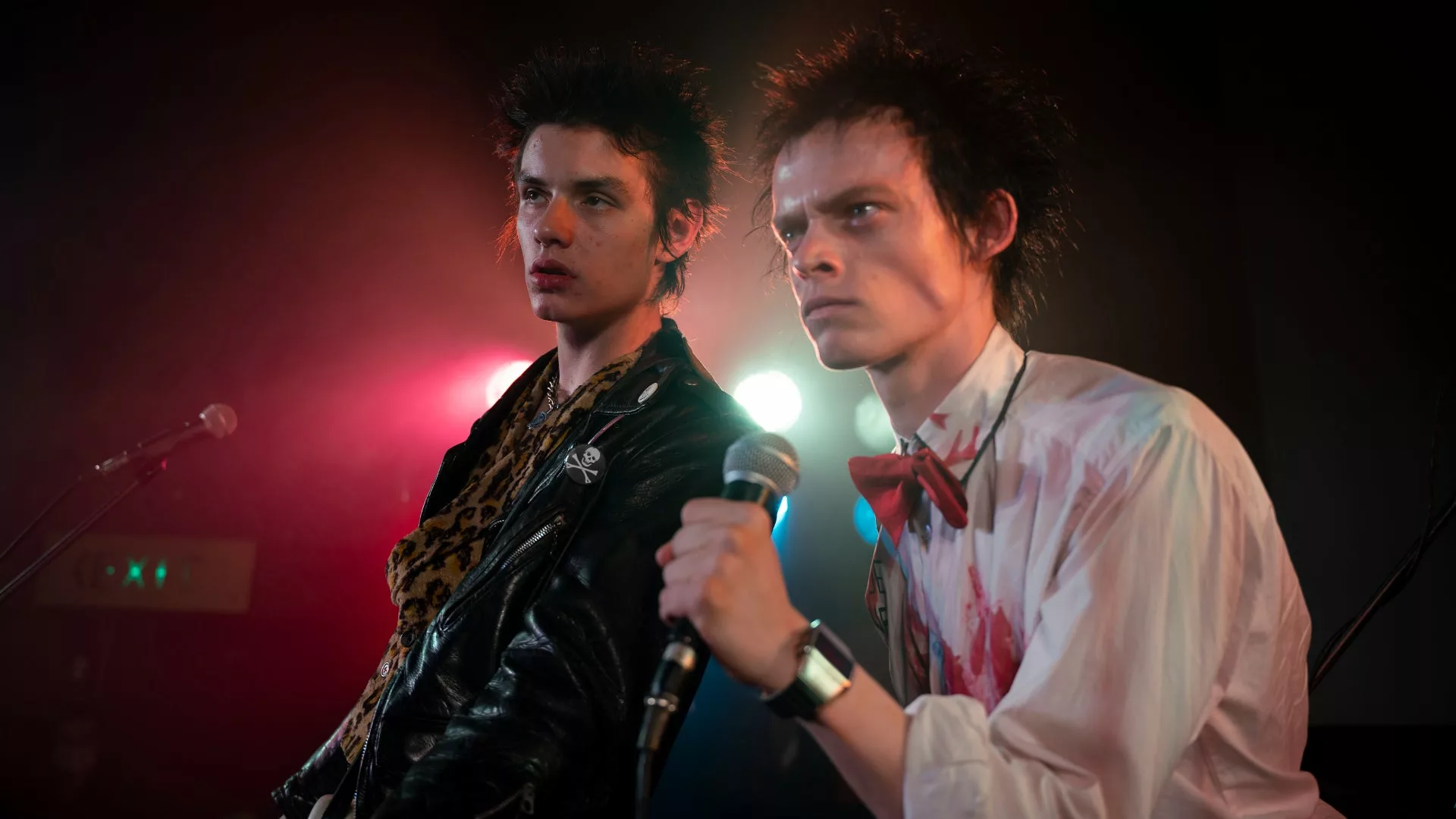 Pistol, an original Hulu series directed by Craig Pearce and Danny Boyle, can be exclusively viewed in Spain through the Disney+ Star channel. With a cast that features Maisie Williams, Sydney Chandler, Dylan Llewellyn, and Louis Partridge, this biographical series delves into the tumultuous history of the infamous punk band, the Sex Pistols.
In the mid-1970s, the band's rebellious members not only shook the establishment to its core but also threatened to overthrow the government, leaving a lasting impact on music and culture. Pistol captures the essence of the band and the era that shaped them.
14. This Is Going To Hurt (Movistar Plus+)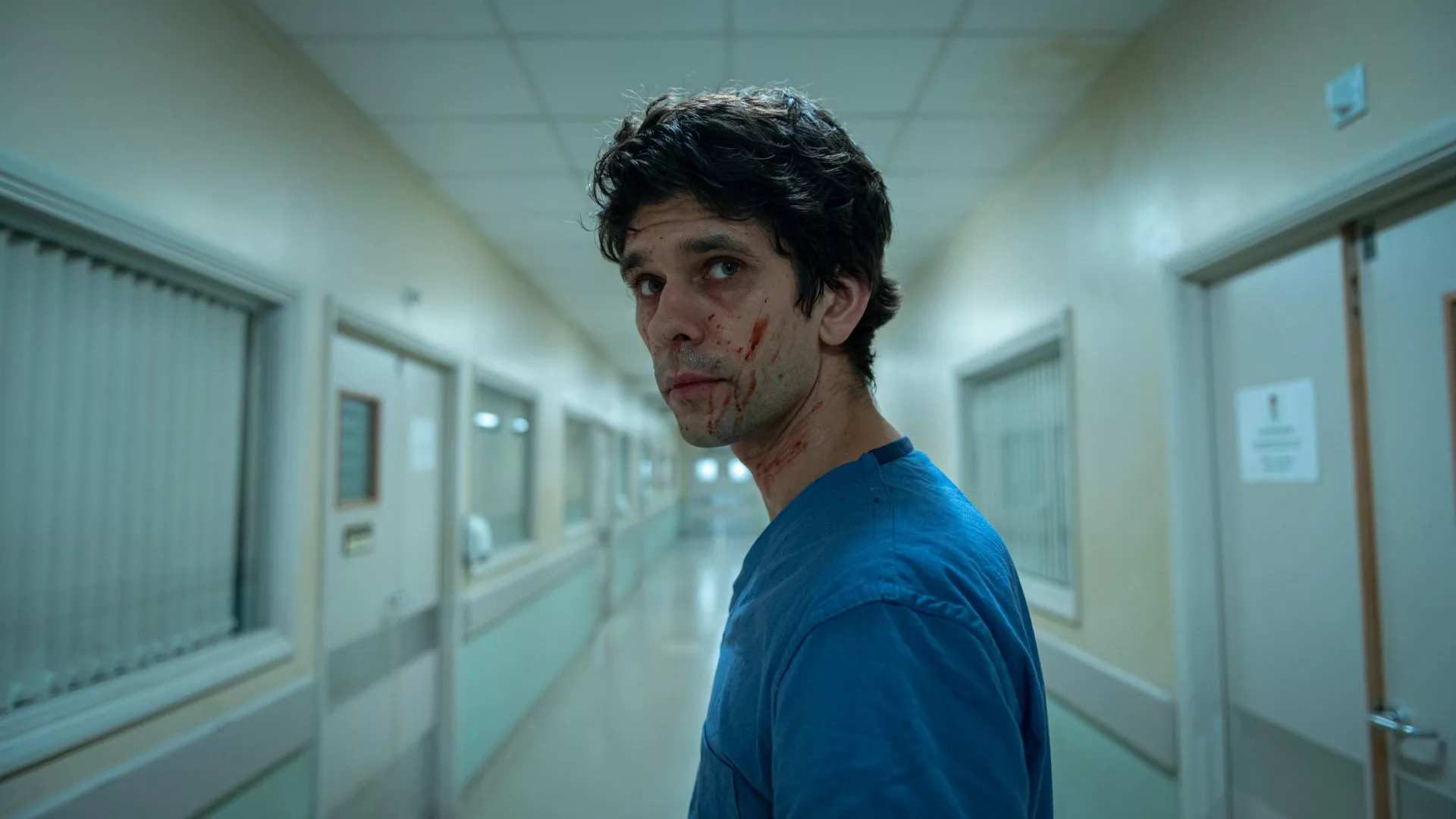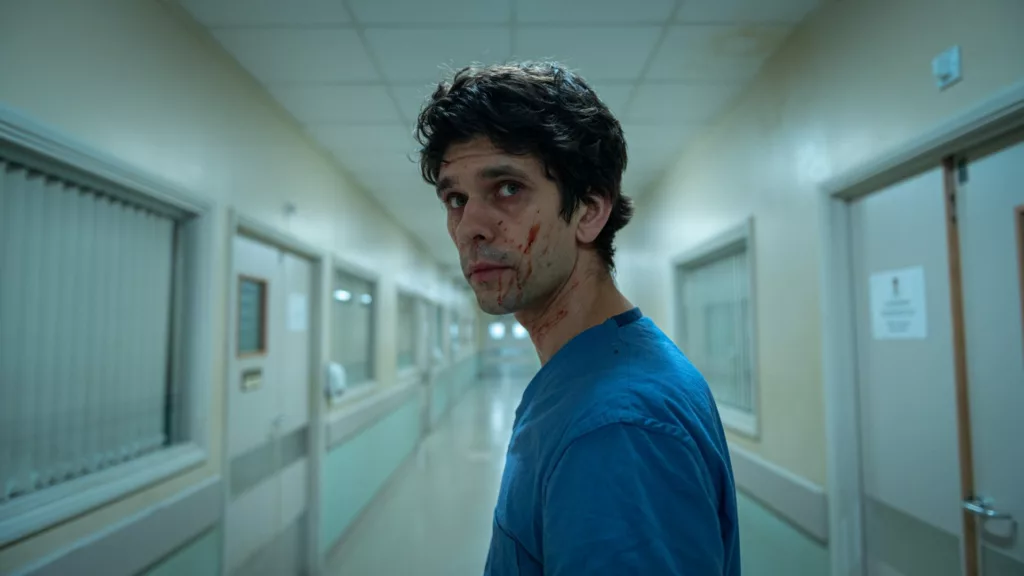 Another underrated series worth checking out is This Is Going to Hurt, a British black comedy directed by Lucy Forbes and Tom Kingsley, starring the brilliant Ben Whishaw. Set primarily in a delivery room, the series offers a candid look into the life of a novice doctor in a hospital and the emotional toll that work takes on their personal life.
The show is unapologetically honest in its portrayal of the challenges faced by healthcare professionals in obstetrics and gynecology. It delves deep into the emotional impact that working in a hospital setting has on its staff and highlights the often unsung accomplishments of junior doctors. The series also takes a closer look at the personal lives of these doctors, providing a well-rounded view of their daily struggles and triumphs.
13. Clark (Netflix)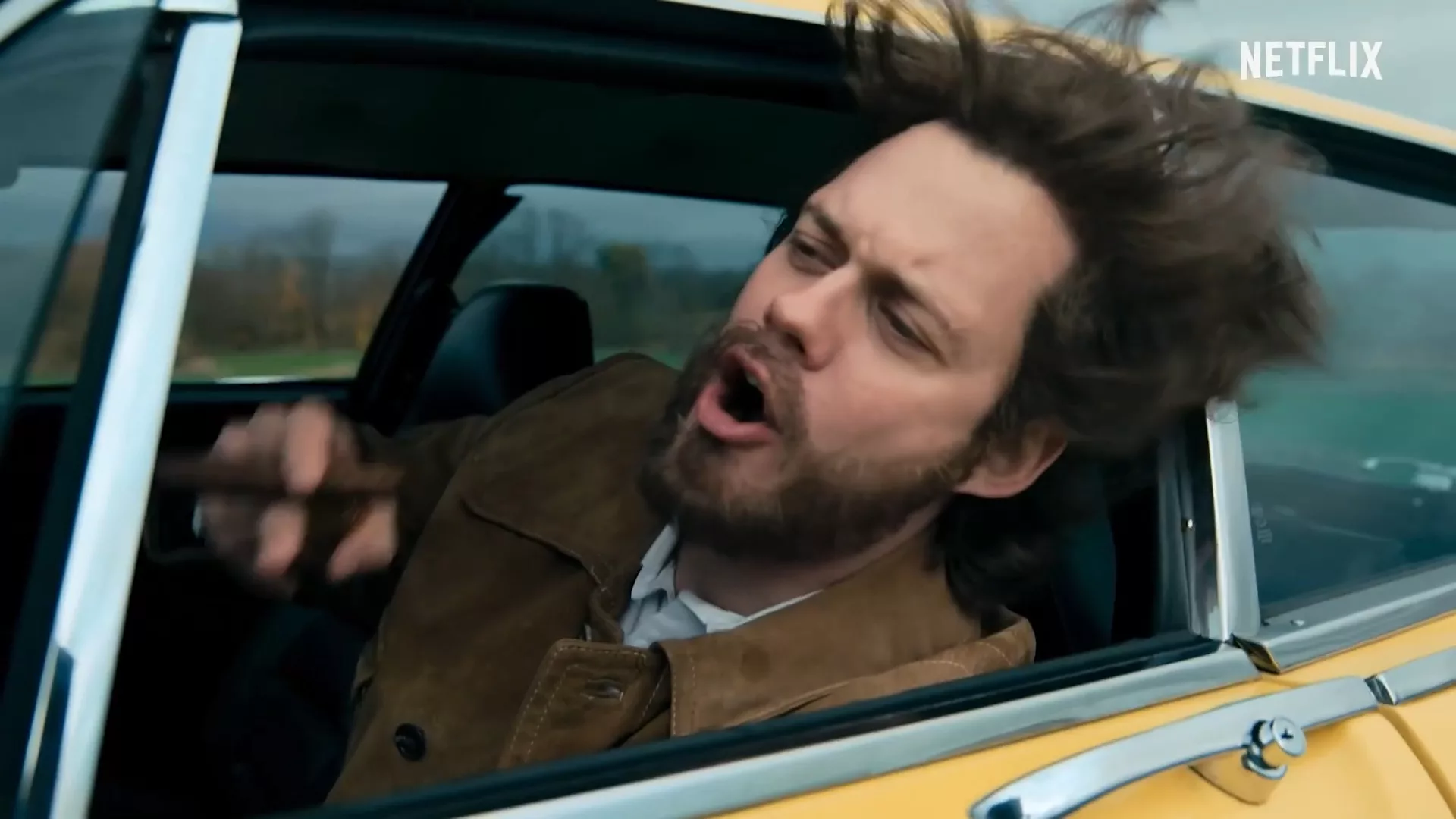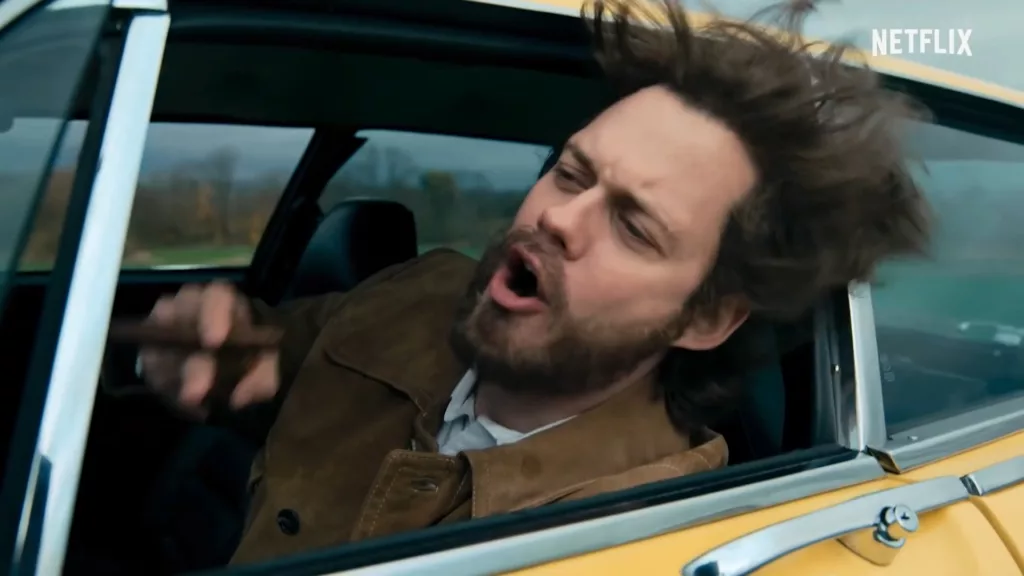 Another hidden gem from 2022 is Clark, a Netflix original production directed by Jonas Åkerlund and starring Bill Skarsgård. Based on true events, this intriguing comedy thriller tells the story of Clark Olofsson, a notorious drug dealer and bank robber who became synonymous with the term "Stockholm Syndrome."
Stockholm Syndrome is a psychological phenomenon where a victim of kidnapping or captivity develops a sympathetic and emotional bond with their captor. The series explores, among other things, how a bank robbery in the Swedish capital, executed by Clark Olofsson, led to a hostage situation where the captives tried to protect their captors, giving rise to this fascinating psychological condition.
12. The Baby (HBO Max)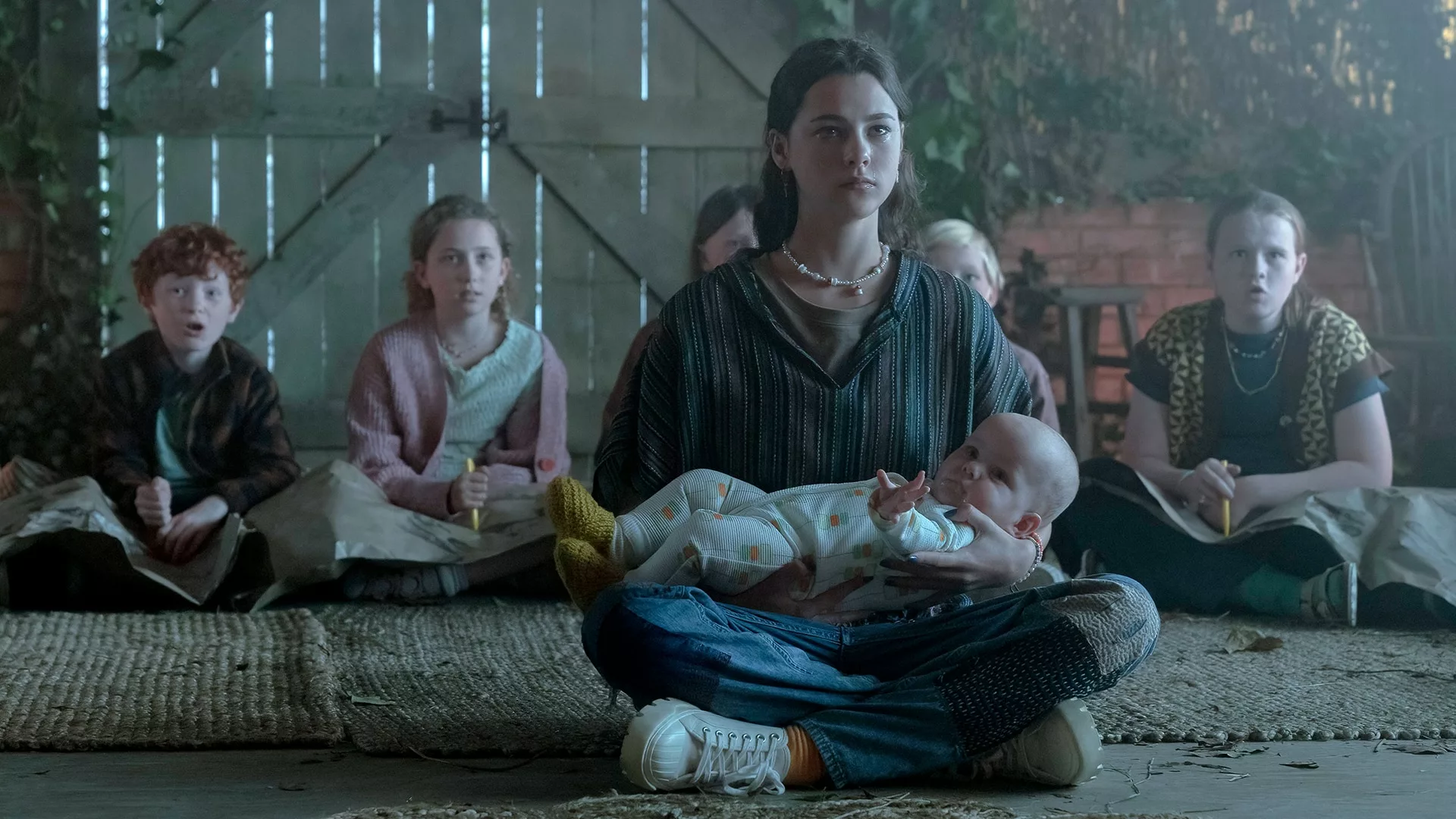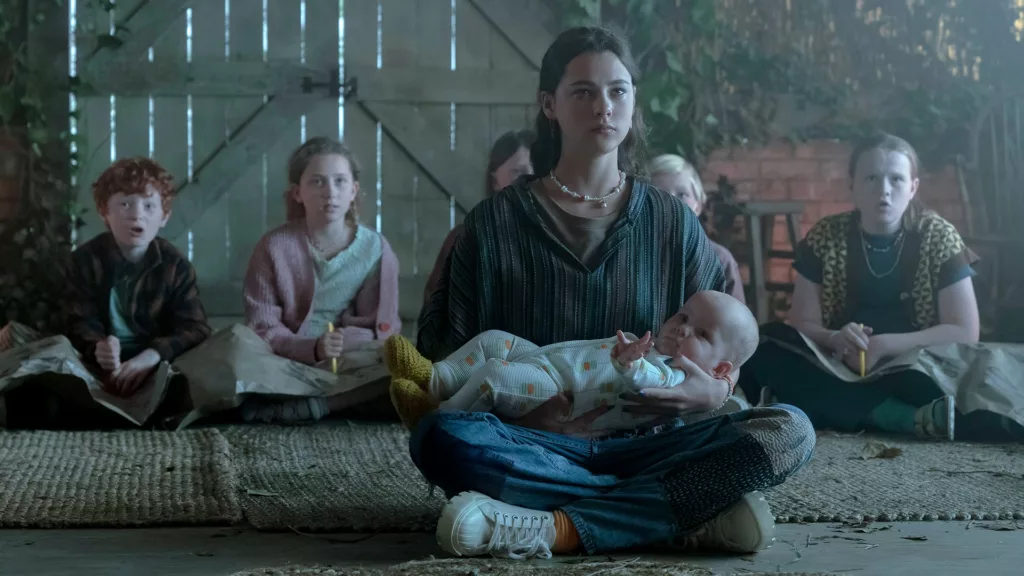 Co-created by Lucy Gaymer and Sian Robins-Grace, The Baby is an original series on HBO Max featuring a talented cast including Michelle de Swarte, Amira Ghazalla, Amber Grappy, and Bertie George Venn. This uniquely captivating horror-comedy series tells the story of Natasha, a 38-year-old woman who finds herself envious of her closest friends as they start having babies. However, when she unexpectedly crosses paths with a baby of her own, her life spirals out of control in the most dramatic way.
This seemingly adorable yet manipulative and controlling baby turns Natasha's life into a bizarre nightmare. As she uncovers the true extent of the baby's sinister nature, she becomes increasingly desperate to escape its clutches. Natasha never wanted a baby, but this baby is determined to claim her as its own.
11. Dark Winds (AMC)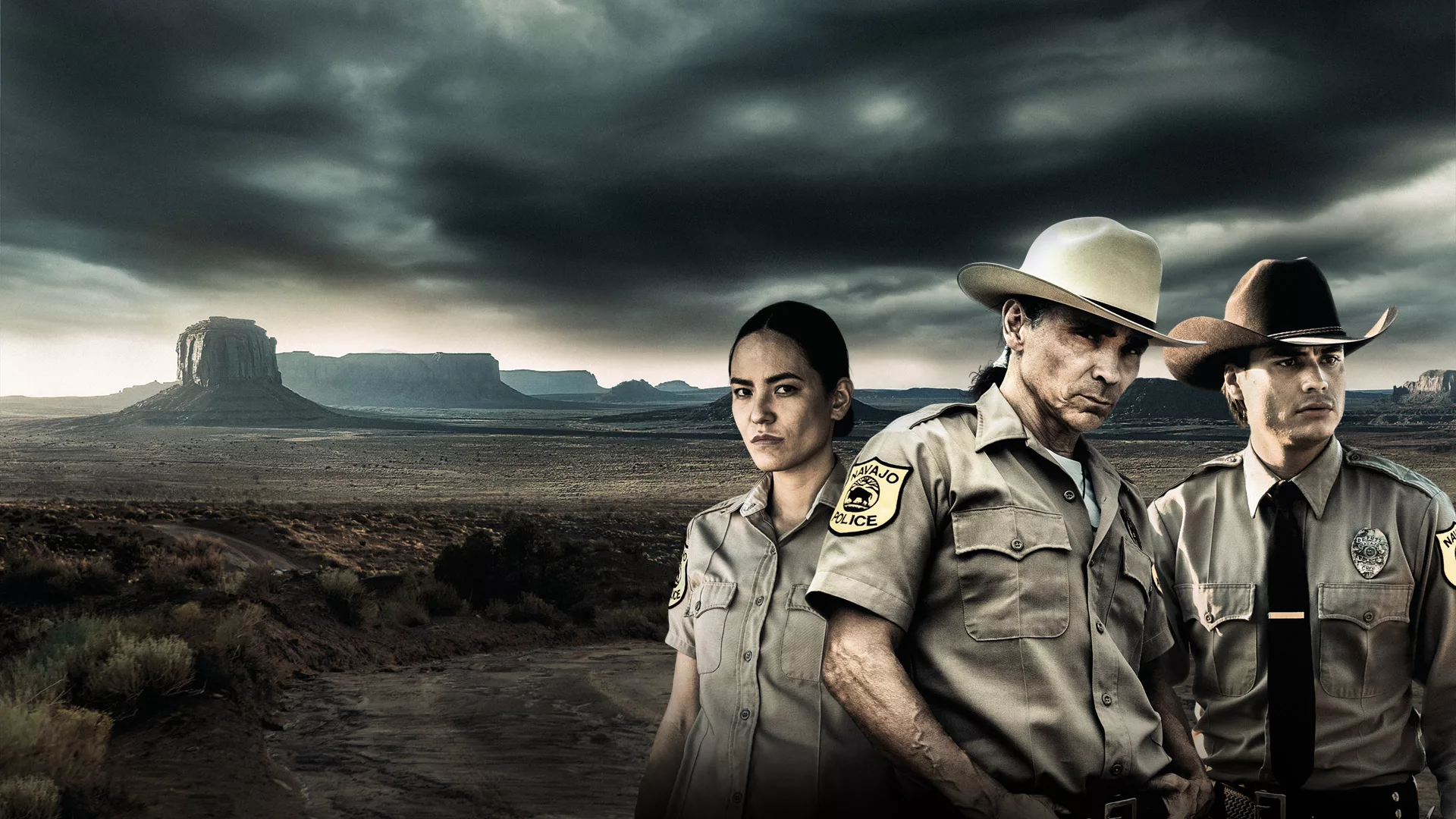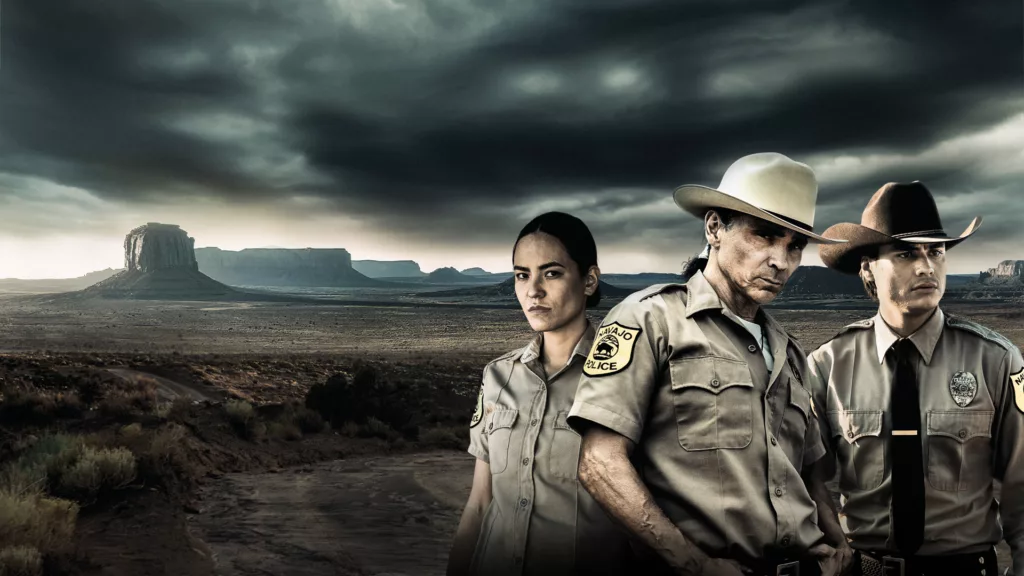 Television has become a powerful medium in recent years for advancing the representation of Native American communities, with shows such as Reservation Dogs and Yellowstone leading the charge. Dark Winds, an adaptation of Tony Hillerman's Leaphorn & Chee detective novel series, is yet another compelling example of untold stories finally coming to light.
Set in the 1970s, Dark Winds follows the journey of Detectives Leaphorn, portrayed by Zahn McClarnon, and Chee, played by Kiowa Gordon, as they investigate a horrifying double murder case that challenges everything they once believed. The series offers all the elements of a captivating crime thriller, with McClarnon's performance standing out as one of the most underrated of 2022.
10. The Essex Serpent (Apple TV+)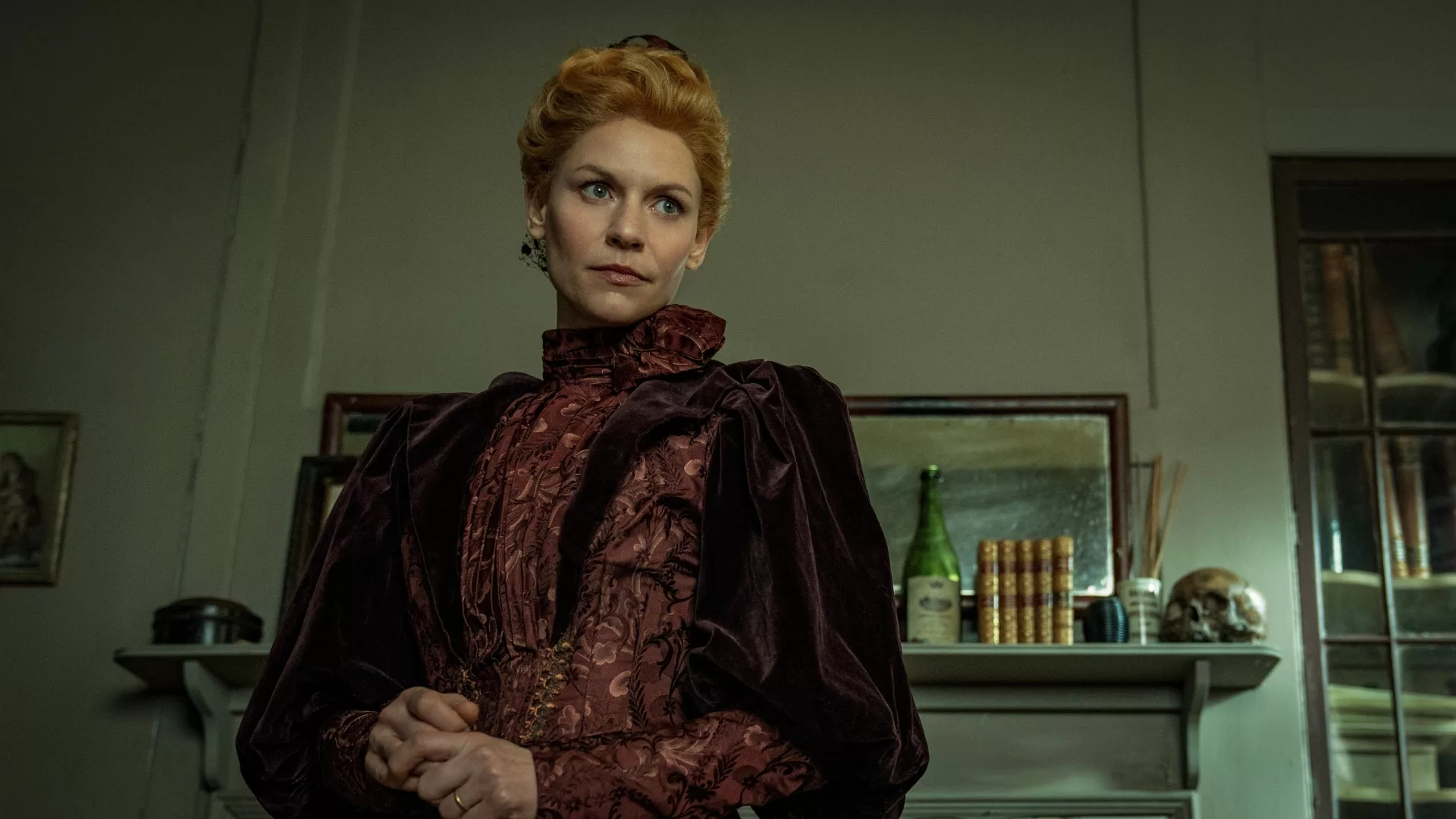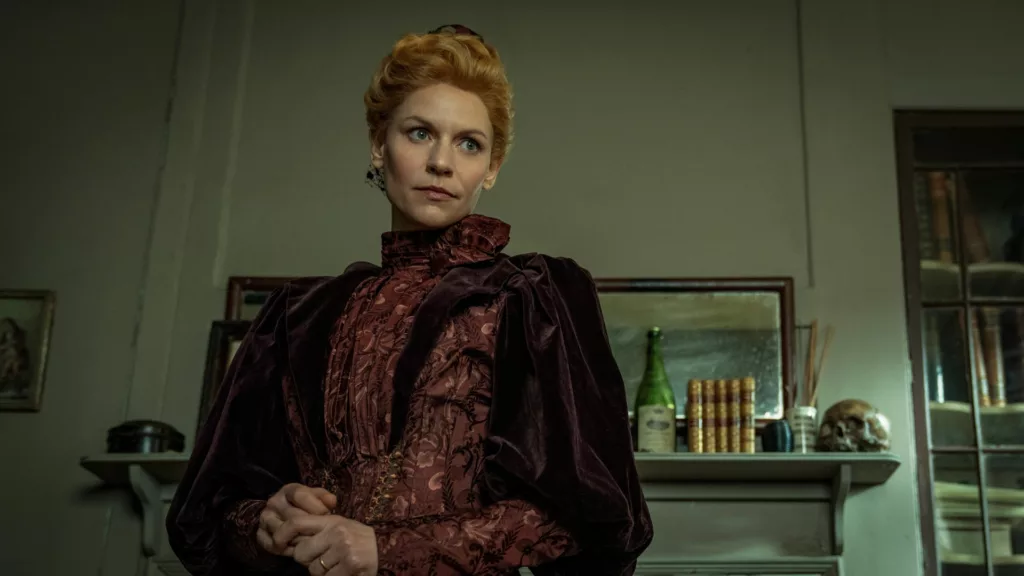 The Essex Serpent, a limited series adapted from Sarah Perry's acclaimed novel, offers an enthralling blend of ominous atmosphere and mesmerizing visuals. Featuring powerhouse performances by Claire Danes and Tom Hiddleston, the Victorian-era narrative delves far beyond the surface-level enigma. Fans of Midnight Mass seeking a mix of gothic romance and supernatural horror will find themselves captivated by this tale.
Centered around rumors of a vicious, fanged creature attacking a small village, the story explores the ways in which paranoia fuels and obstructs the interplay between faith and reason. Viewers are drawn in by the chilling tale of the alleged monster and stay for the incisive examination of human nature and belief.
9. Pam & Tommy (Disney+)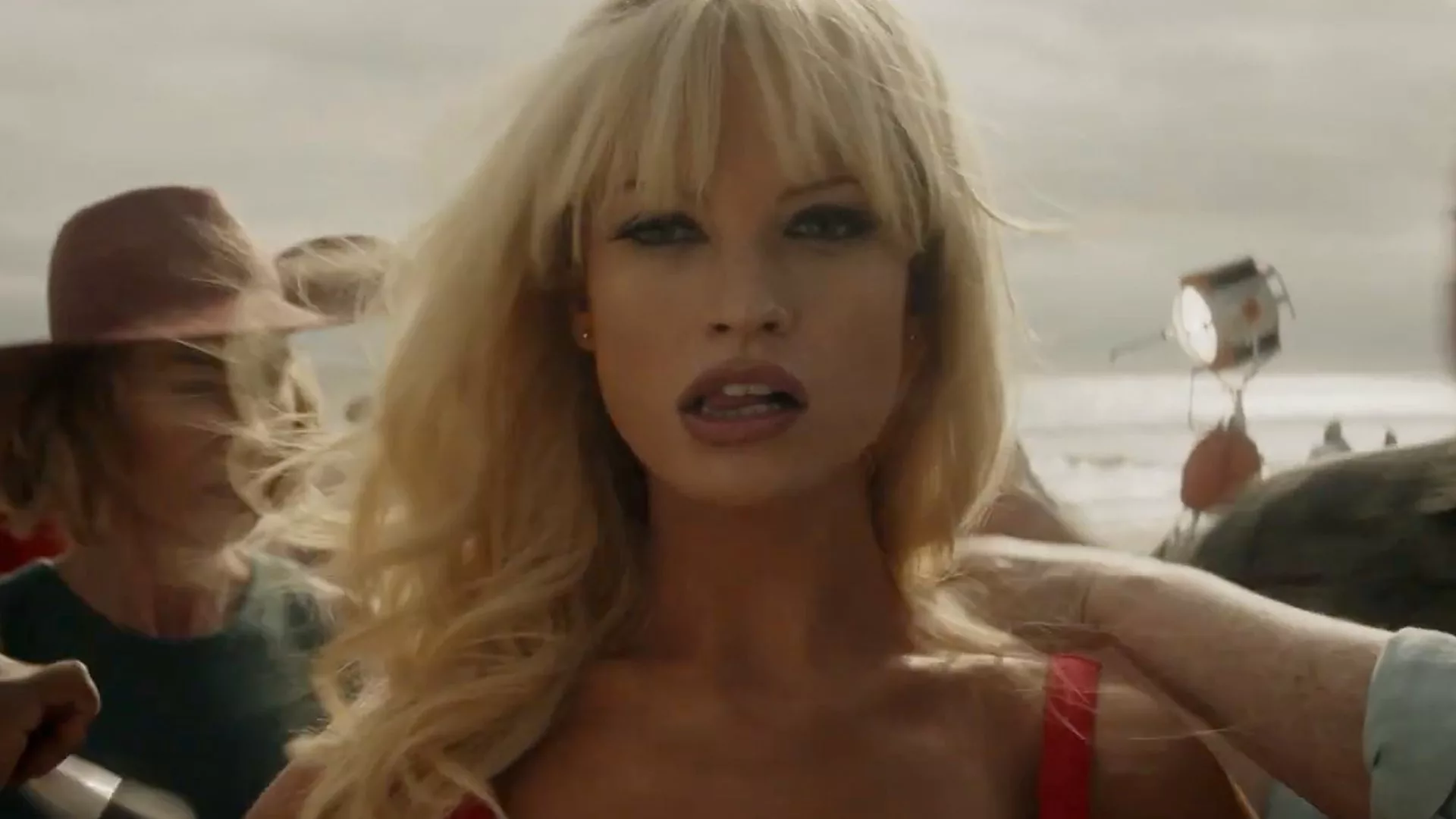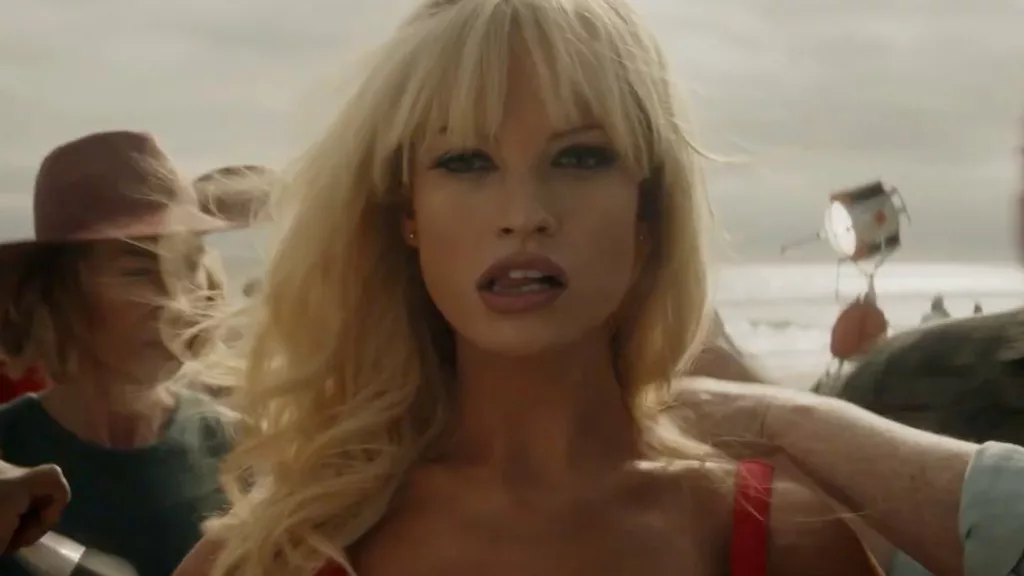 Pam & Tommy, an underrated 2022 miniseries, is a compelling true story created by Robert D. Siegel and starring Lily James and Sebastian Stan. This captivating series delves into the scandal surrounding actress Pamela Anderson and rock star Tommy Lee, who, during the 1990s, fell head over heels in love and married within a mere 96 hours of meeting. While on their honeymoon, the couple filmed a private, intimate video.
Tragically, the tape was stolen, along with the contents of their safe, by an electrician and former adult film actor named Rand Gauthier who had been employed by Lee. In retaliation for unpaid wages, Gauthier decided to steal Lee's safe, and upon cracking it open, he discovered the explicit tape featuring Lee and the Baywatch icon. Driven by revenge, Gauthier made the fateful decision to disseminate the tape through various media channels.
8. Breeders (FX)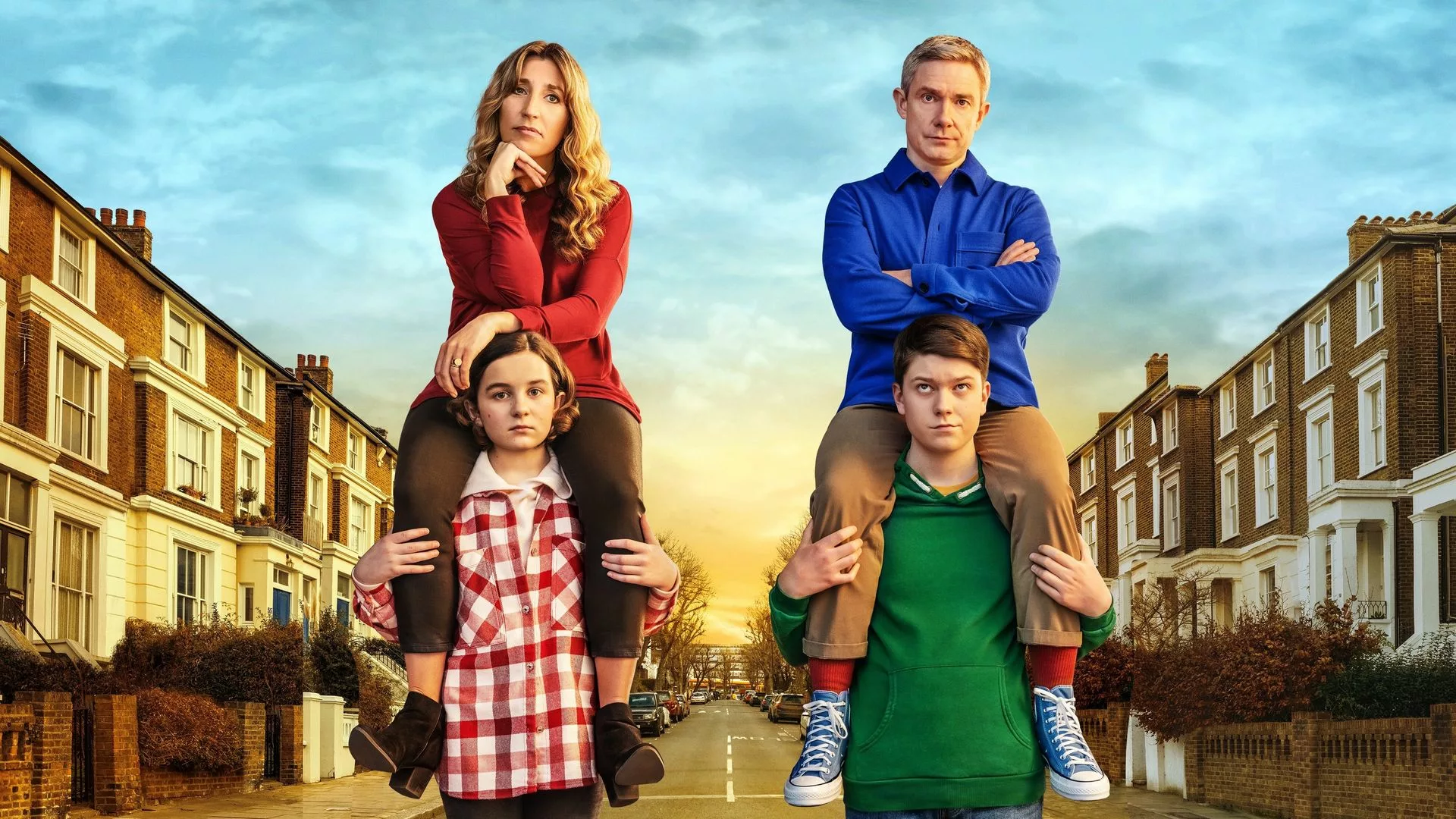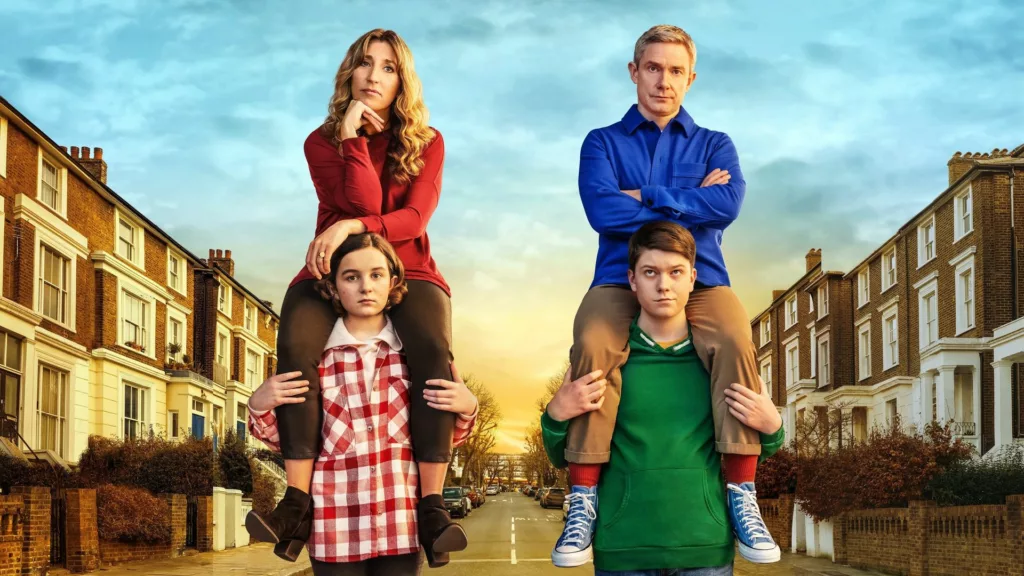 Delve into a more biting and absolutely not child-friendly perspective on child-rearing with this dark comedy featuring Martin Freeman and Daisy Haggard. They portray a couple who seem to be less focused on parenting and more on simply surviving their responsibilities as the heads of their household.
While the show may have been overshadowed by the network's Better Things due to similar themes, Breeders remains a brutally realistic yet engaging watch. It masterfully exposes the inherent absurdity of family dynamics through raw, unfiltered dialogue and sharp, brutally honest scenes that sometimes border on painful.
7. Starstruck (HBO Max)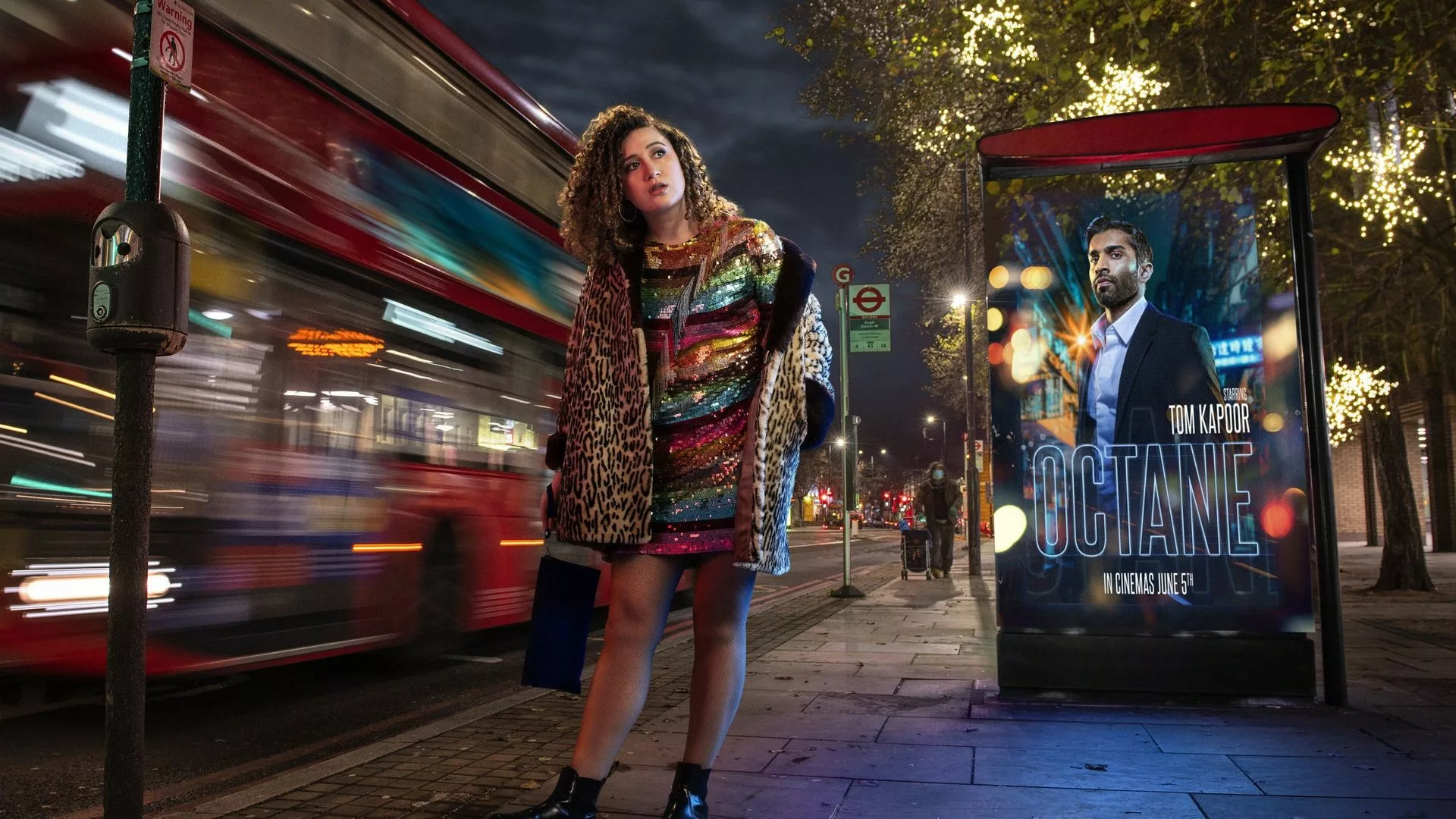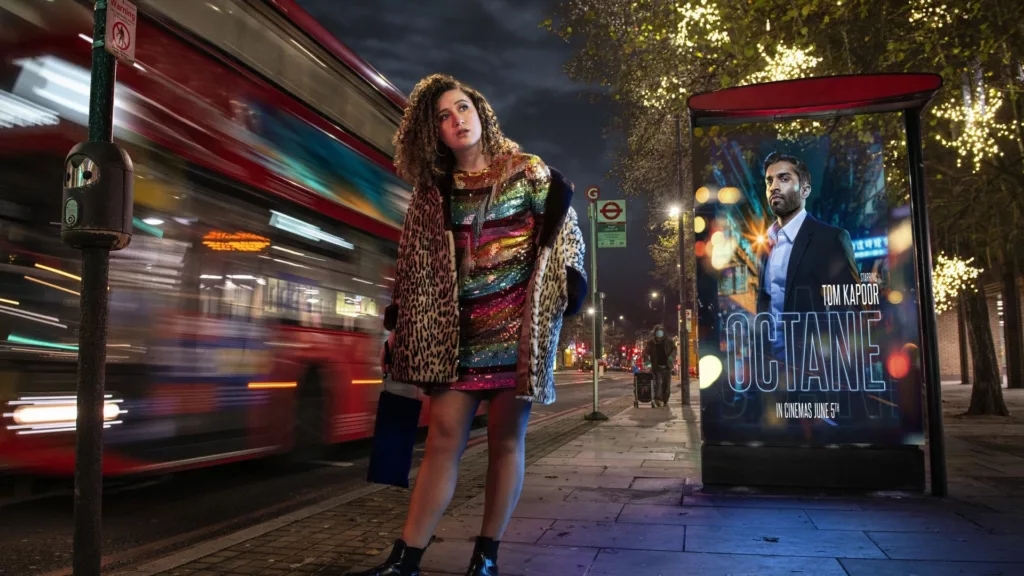 Contemporary romantic comedies have had a difficult time thriving on television—case in point, the demise of Hulu's High Fidelity. However, Rose Matafeo, the creator and star of Starstruck, breathes new life into the genre by infusing her story with an irresistibly warm and distinct charm.
Her character, Jessie, a New Zealander navigating life in London, has an unexpected one-night stand with a man who turns out to be a famous movie star. Played by the charismatic Nikesh Patel, the initially clumsy courtship between the two leads evolves into something refreshingly genuine and endearing.
6. American Gigolo (Showtime)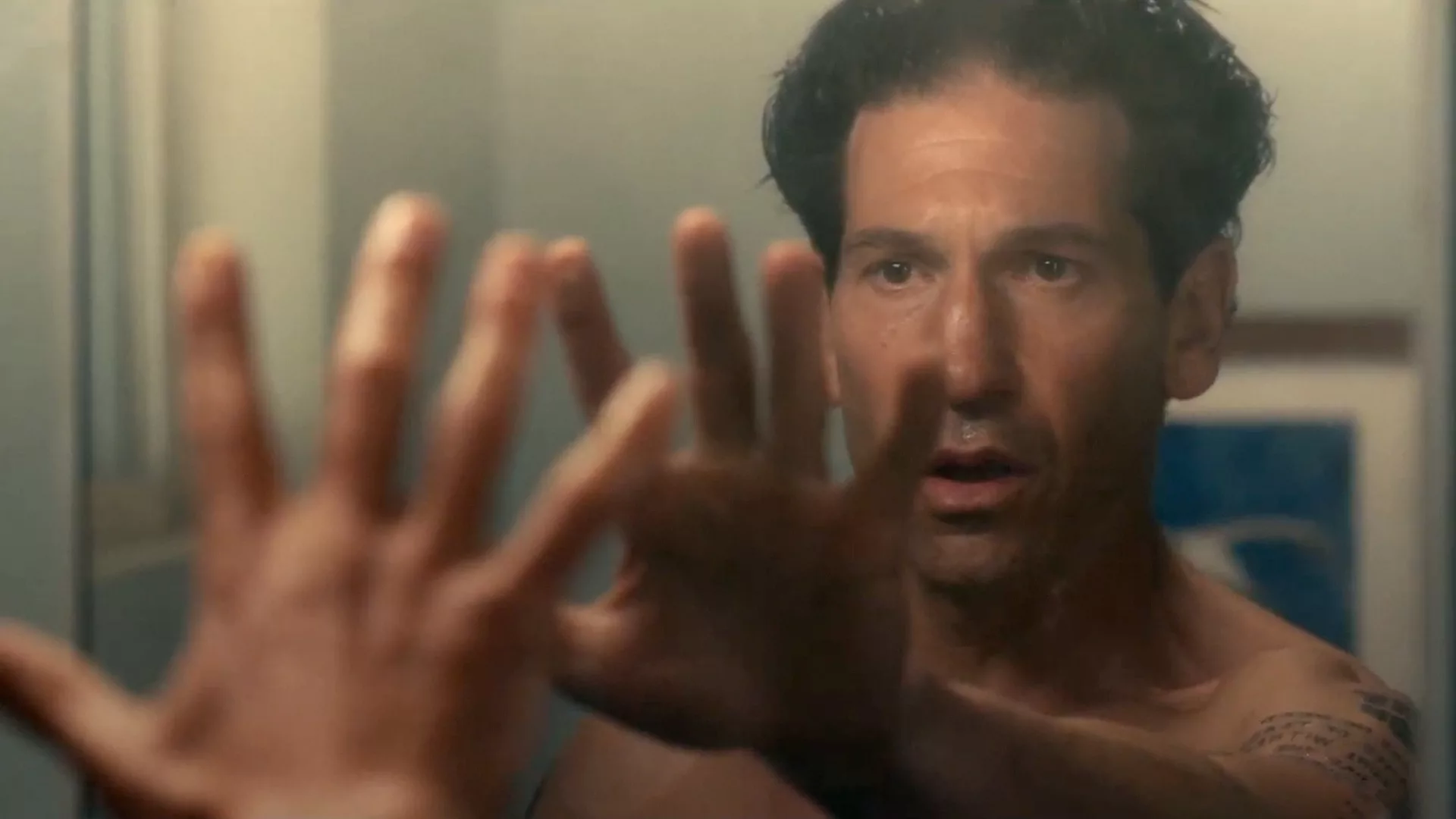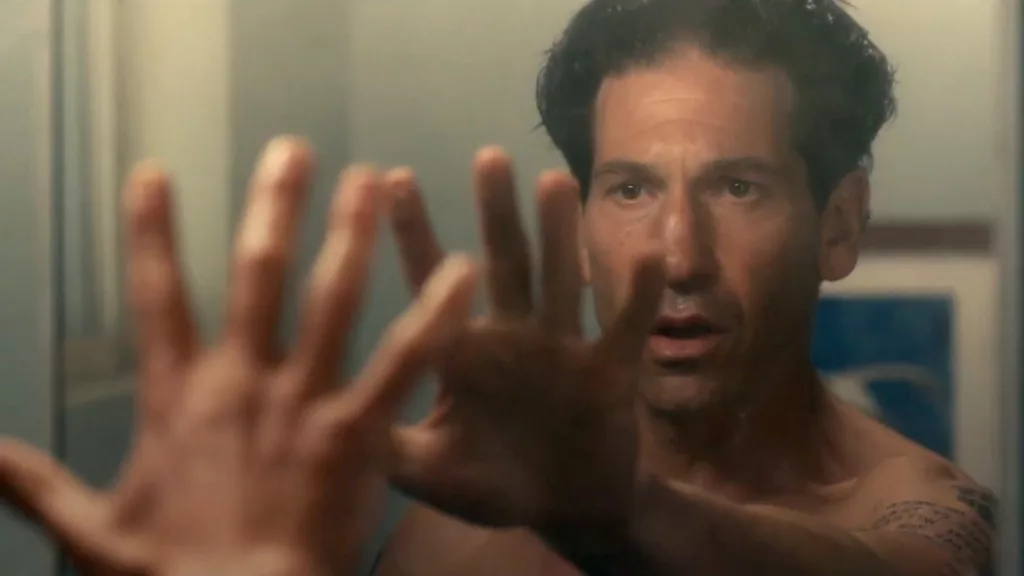 The 1980 neo-noir crime drama, American Gigolo, by Paul Schrader has gained something of a cult classic status. Known for penning some of the most intricate and morally ambiguous characters in film history, Schrader's work sets a high bar. While Showtime's adaptation of American Gigolo may not completely live up to Schrader's standards, it remains a compelling watch, bolstered by strong lead performances.
In the series, we follow Julian Kaye (Jon Bernthal), a gigolo who is released from prison after being exonerated for a murder he did not commit. Alongside Detective Sunday (Rosie O'Donnell), Julian delves into the murky underworld of sex trafficking and prostitution in an effort to untangle his past and uncover the truth about the crime. This dark, moody, and sensual adaptation offers a distinct viewing experience that, while diverging from the original film, is undeniably worth your time.
5. The Terminal List (Prime Video)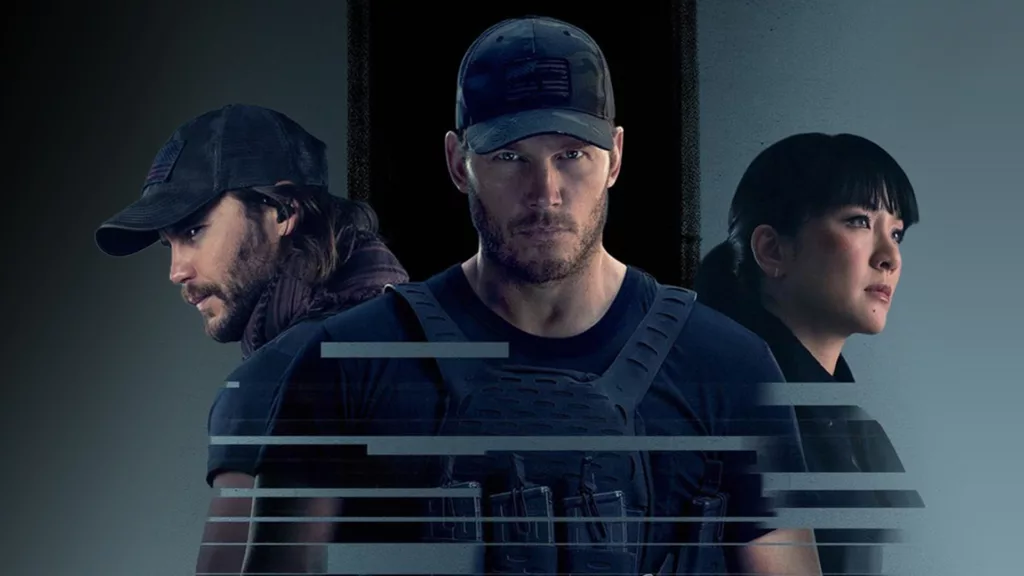 Developed by David DiGilio, The Terminal List stands out as a gripping and high-octane Prime Video Original action series, boasting an all-star cast that includes Chris Pratt, Taylor Kitsch, Constance Wu, Jai Courtney, and Riley Keough, to name a few. Inspired by Jack Carr's novel, the series delves into the tumultuous life of James Reece, a Marine whose platoon falls victim to a deadly ambush during a high-risk covert mission.
As Reece returns home, he grapples with feelings of guilt and conflicting memories about the incident. As more evidence surfaces, Reece uncovers a sinister conspiracy that threatens not only his own life, but also the lives of those he holds dear.
4. Five Days at Memorial (Apple TV+)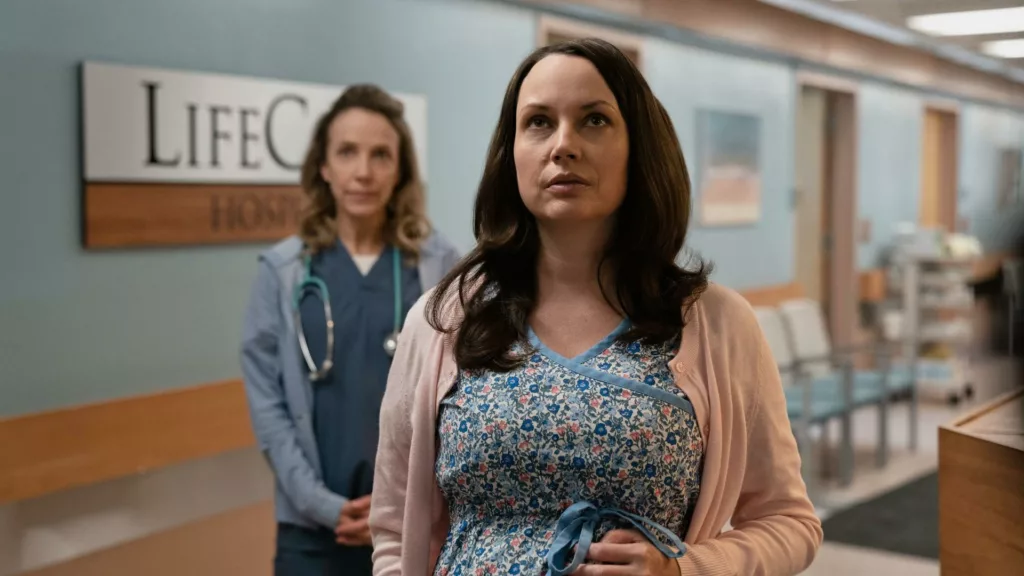 Five Days at Memorial, a hidden gem from 2022, is a riveting Apple TV+ original series brought to life by creators Carlton Cuse and John Ridley. The show features an impressive cast, including Vera Farmiga, Robert Pine, and Cherry Jones. Based on actual events, this heart-wrenching drama portrays the harrowing effects of Hurricane Katrina and its aftermath on New Orleans Memorial Hospital.
The series gives viewers a glimpse into the dire circumstances faced during and after the storm, including the collapse of containment levees that led to weeks of flooding and widespread panic due to insufficient federal, state, and local aid. Devastation and chaos run rampant, leaving the most vulnerable and needy citizens abandoned. Amidst rising waters, power outages, and sweltering heat, weary hospital workers, particularly Dr. Anna Pou, are forced to make life-altering decisions that will haunt them for years to come.
3. Tokyo Vice (HBO Max)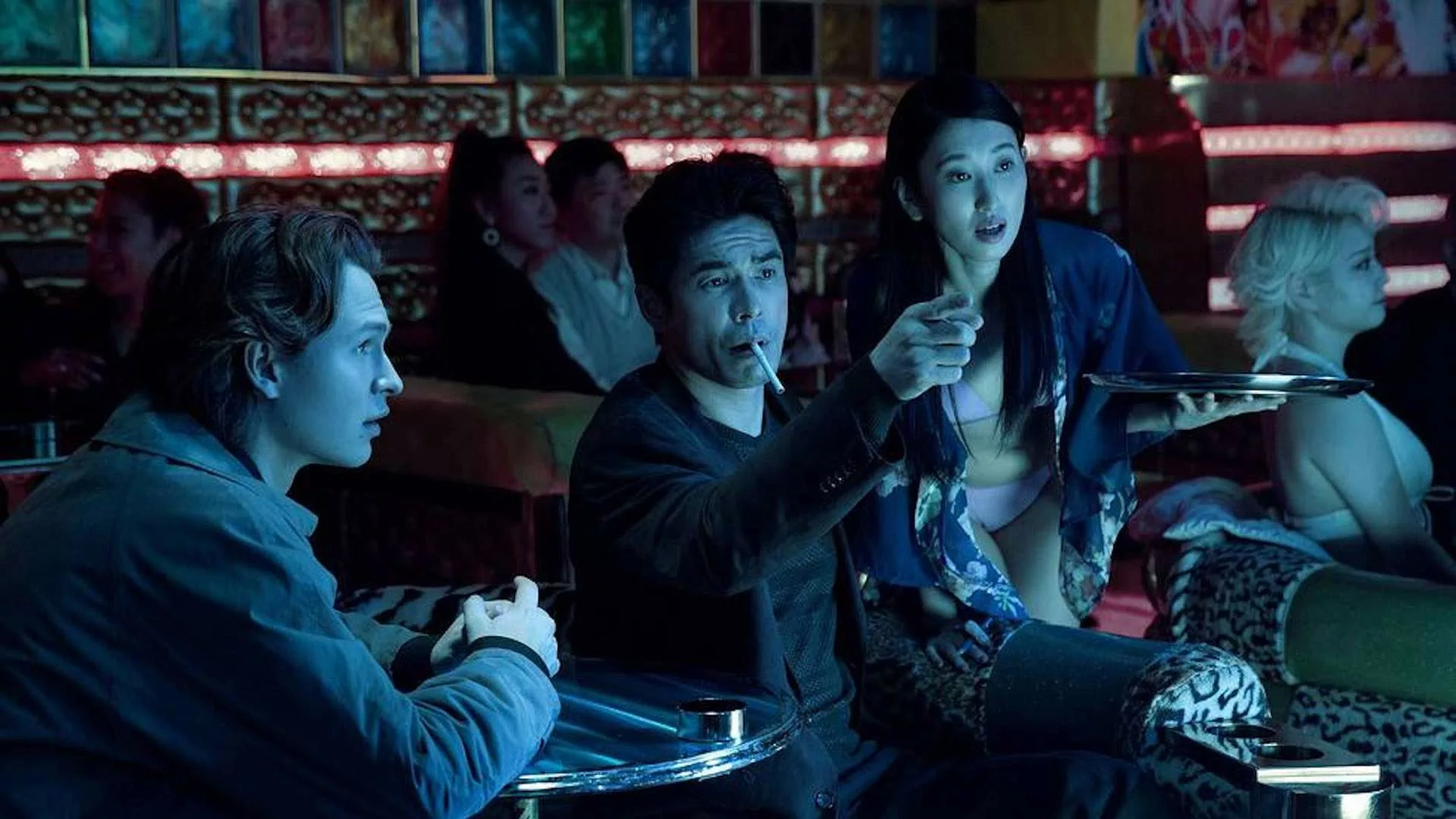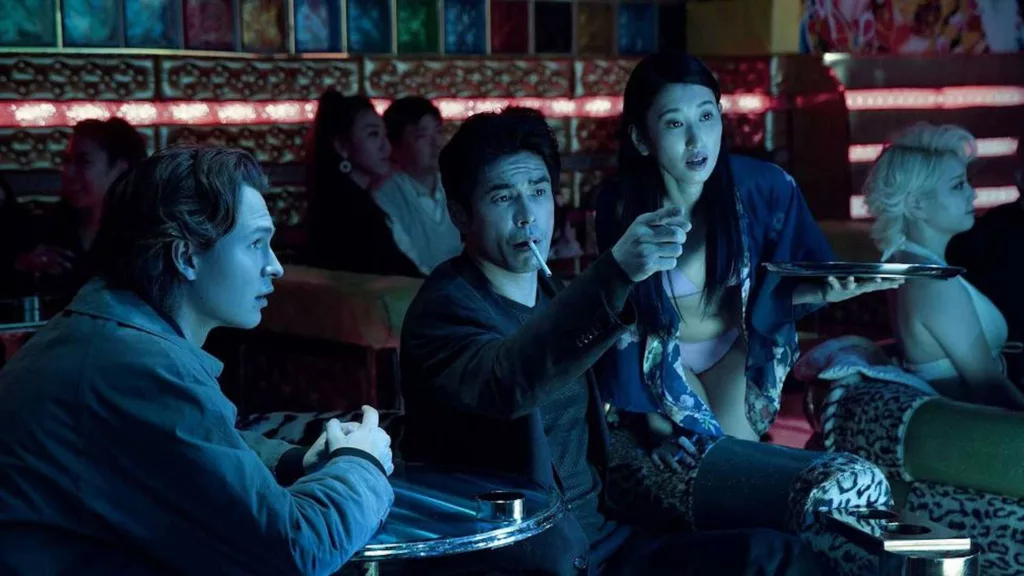 It's no secret that Michael Mann has been somewhat scarce in the world of filmmaking lately. With iconic creations such as Heat, Thief, Manhunter, and Collateral under his belt, it's been a decade since we last enjoyed a new Michael Mann movie. However, Tokyo Vice, an HBO Max series, provides us with the opportunity to experience not just one but eight episodic glimpses of his unmistakable style each season. Although Mann only directed the pilot, his role as an executive producer ensures the show is imbued with his signature icy, intense crime drama aesthetic.
Tokyo Vice is based on the real-life memoir of reporter Jake Adelstein and follows the story of Jake, portrayed by Ansel Elgort, as he immerses himself in the seedy underbelly of Tokyo in pursuit of his journalistic aspirations. Along the way, he befriends Detective Hiroto Katagiri, played by Ken Watanabe, who imparts to Jake the unwritten rules governing Tokyo and the Yakuza. Despite an unassuming debut on HBO Max, Tokyo Vice is a truly outstanding series that deserves a wider audience and greater appreciation.
2. A Private Affair (Prime Video)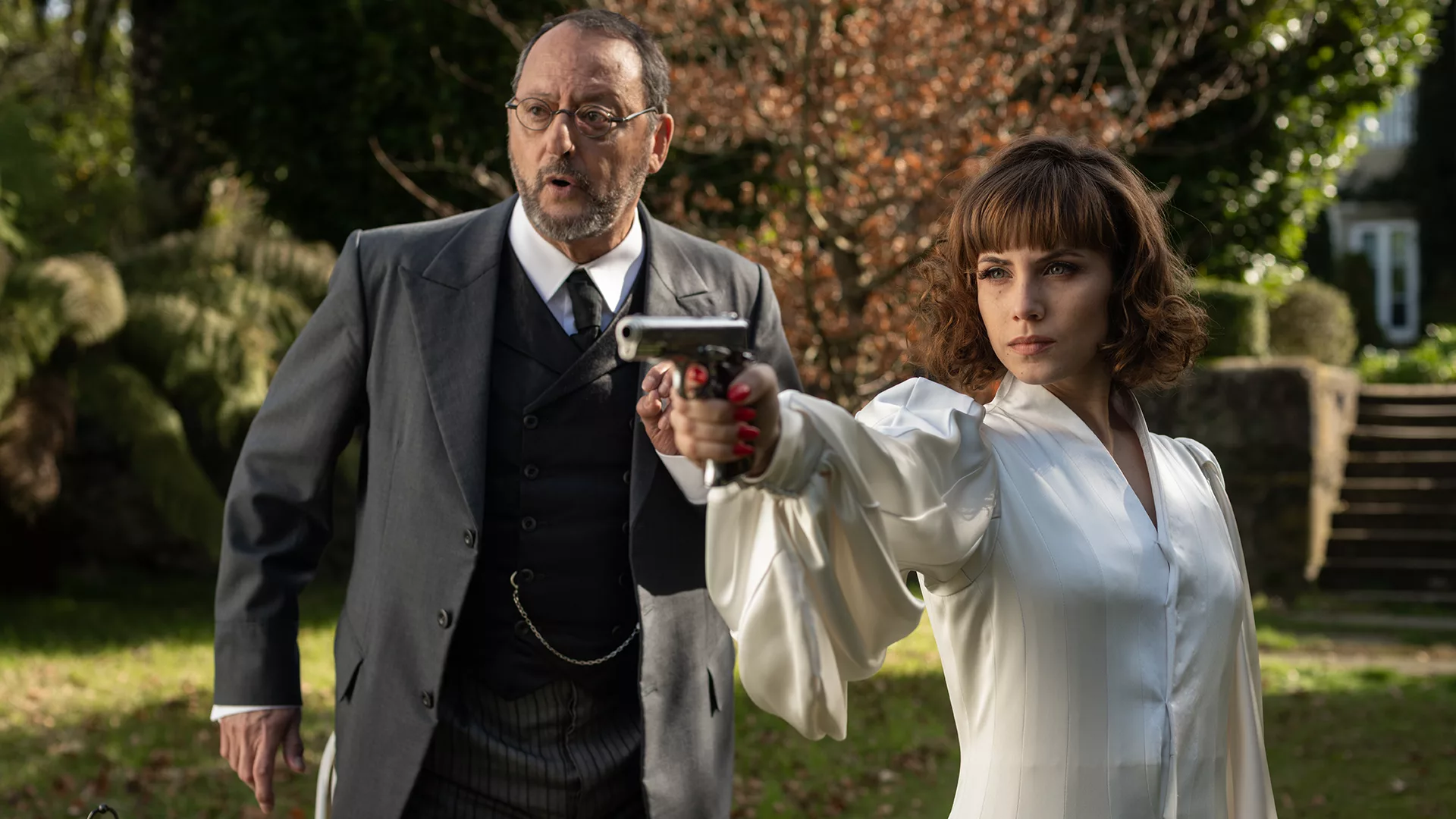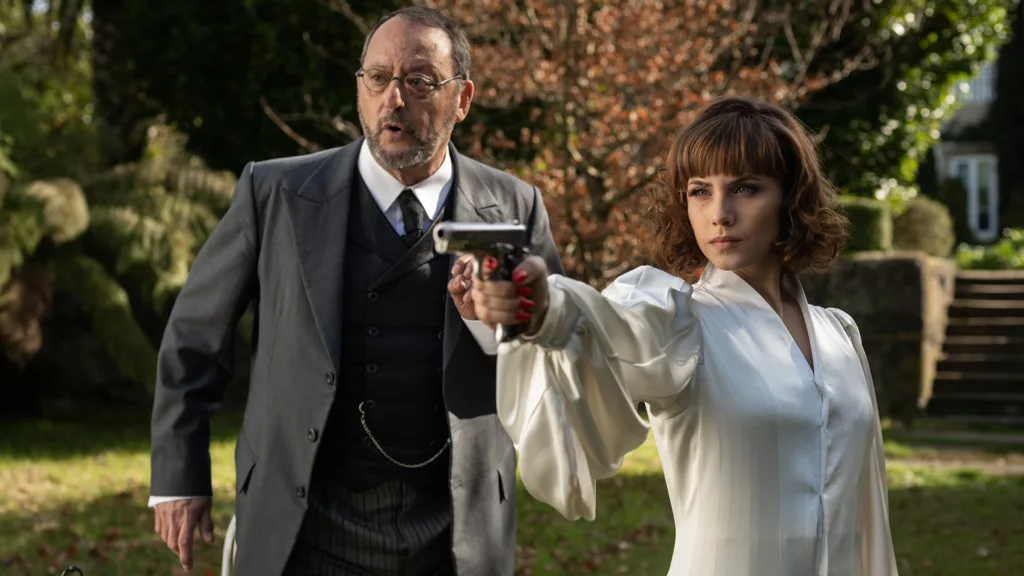 A hidden gem among television series, A Private Affair is an enthralling intrigue comedy created by Ramón Campos and featuring the talents of Aura Garrido and Jean Reno. Set in Galicia during the late 1940s, the show follows the adventures of Marina Quiroga, a bold and fearless young woman from an upper-class family who is determined to capture a serial killer terrorizing her city.
With the assistance of her loyal butler Héctor, a perceptive and resourceful man, Marina overcomes various obstacles to uncover the truth. Together, they defy gender prejudices of the time, resist the pressure from Marina's mother to find a suitable husband, and navigate the resistance from the new commissioner in their relentless pursuit of justice.
1. Severance (Apple TV+)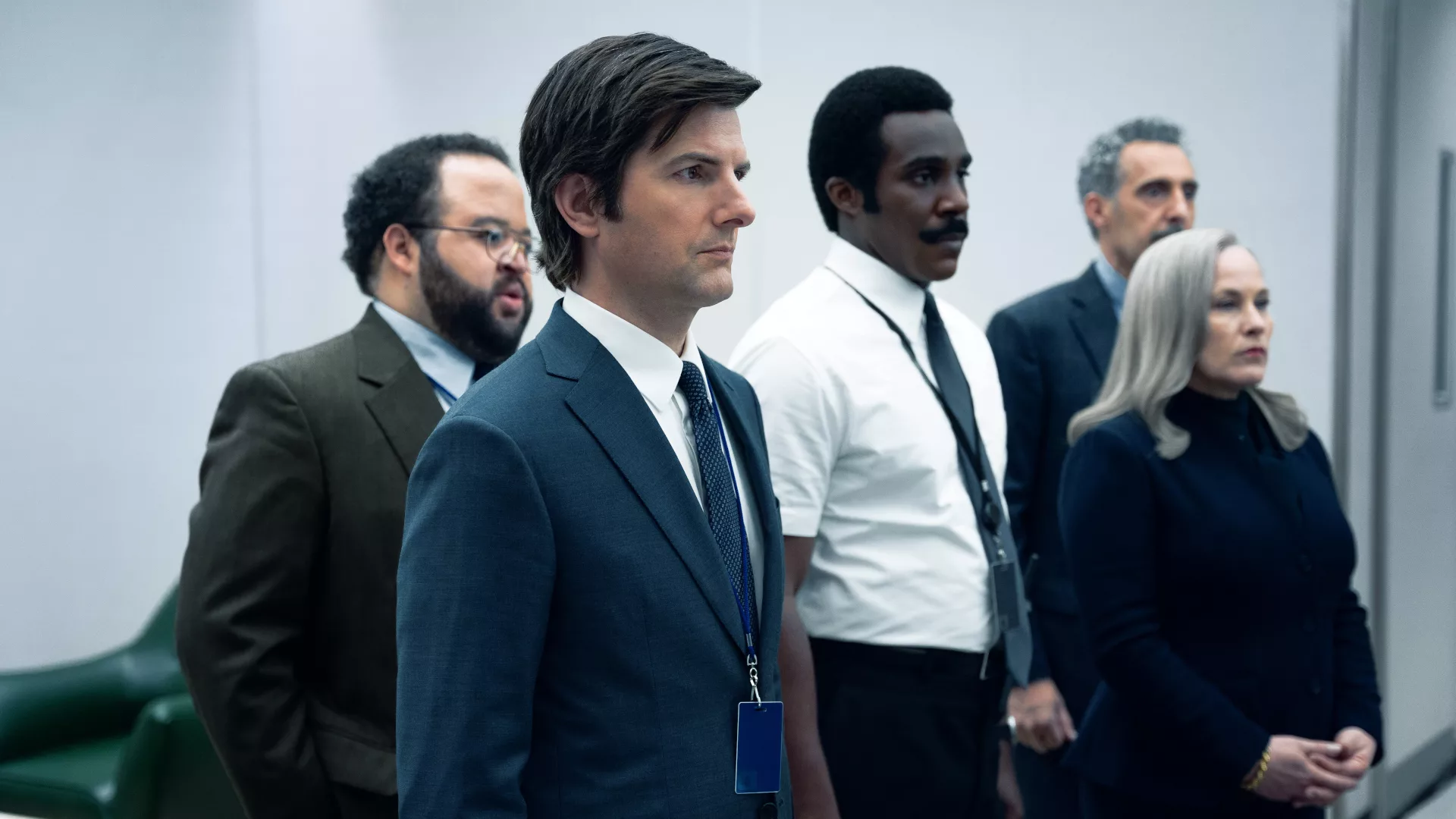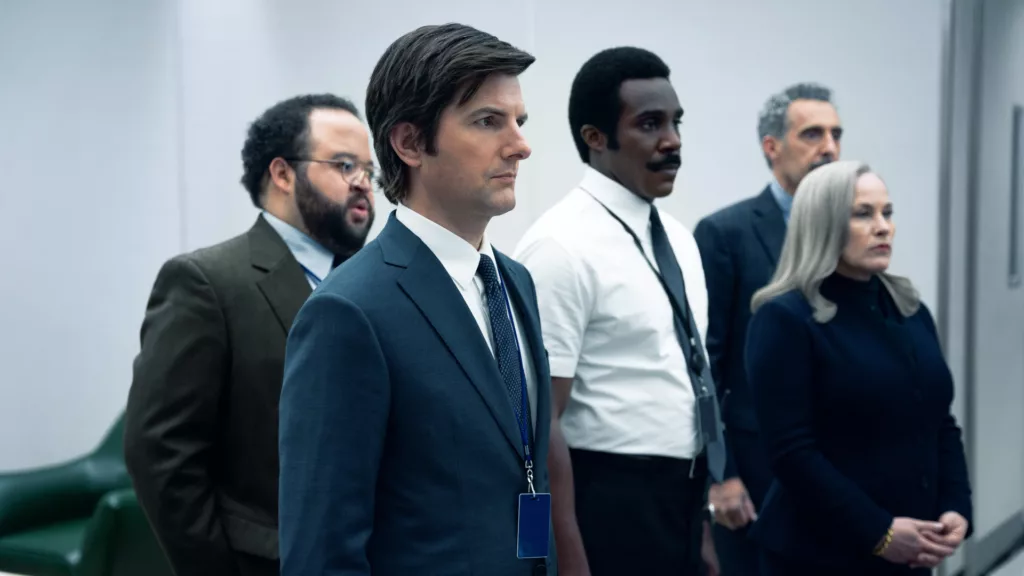 Apple TV+ is home to an impressive collection of TV series, many of which often go under the radar, despite being truly worth watching. One prime example of this is Severance, a top-notch production created by Dan Erickson and featuring a star-studded cast that includes Adam Scott, Patricia Arquette, John Turturro, Britt Lower, Zach Cherry, and Christopher Walken.
The gripping dramatic thriller revolves around Mark Scout, a team leader at Lumon Industries, where employees have undergone a unique surgical procedure that permanently and irreversibly segregates their memories between work and personal life. During work hours, they must focus solely on their routine tasks, while outside of the office, they retain no memories of their work lives and vice versa. This means that employees essentially lead two separate lives without any communication between the two.
The audacious attempt at achieving "work-life balance" takes a dark turn when Mark finds himself embroiled in a mysterious situation that forces him to confront the true nature of his job and his own identity.
In conclusion, the world of television has much more to offer than just the mainstream, heavily-promoted shows. These underrated series of 2022 prove that there are hidden gems waiting to be discovered across various streaming platforms. From gripping dramas and dark comedies to captivating true stories and intriguing thrillers, these shows deserve recognition and a place on your watchlist.
So, take a chance on these lesser-known masterpieces and dive into a world of exceptional storytelling, compelling characters, and remarkable performances. Who knows, you might just find your new favorite show among these unsung heroes of television. Happy watching!