The fourth major patch of Sons of the Forest has arrived, bringing with it a slew of exciting new features and improvements to the cannibal survival simulation game. Kelvin, your trusty sidekick, can now carry two logs at once, making building structures a lot more efficient.
The night vision goggles have also been enhanced, providing brighter and clearer vision at night. However, these are just a few of the many changes in the update.
One of the most significant additions is the ability to name saved games, making it easier to track your progress and differentiate between multiple playthroughs.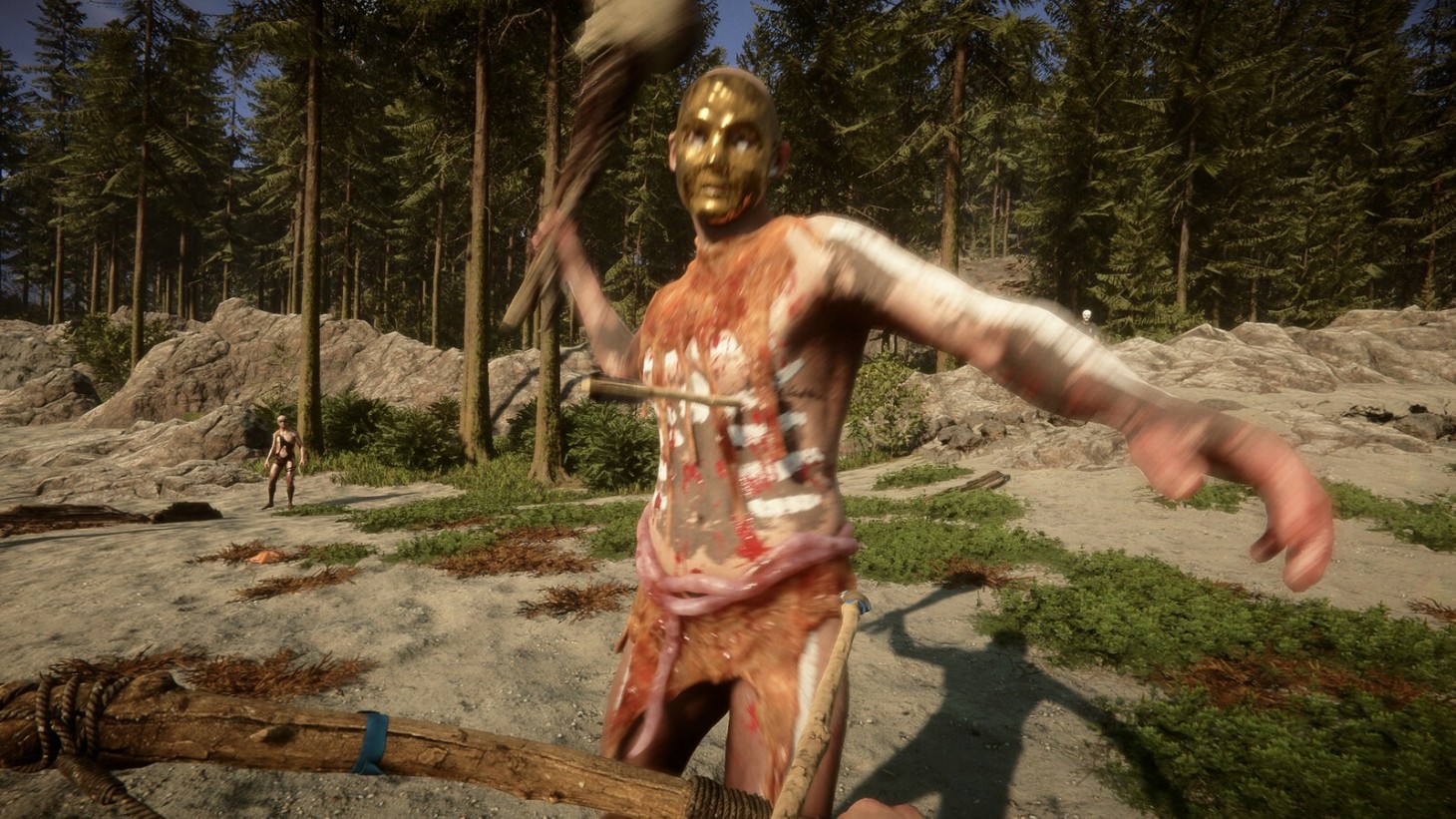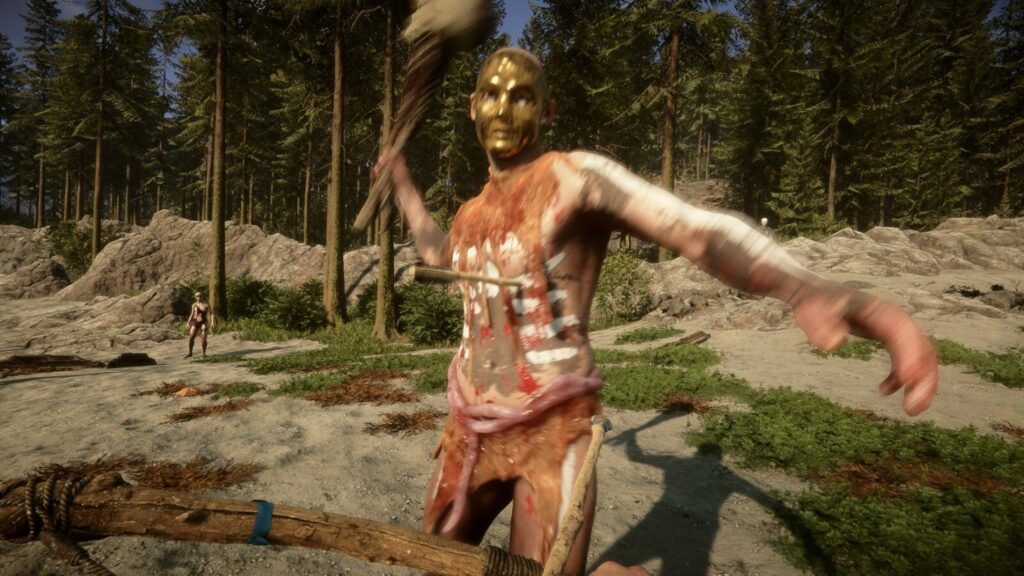 Additionally, players will now receive pop-up messages when they are kicked or banned from a game, preventing them from wasting time trying to reconnect.
Another noteworthy feature is the "Point of Interest Discovery Laptops," which allow players to track their exploration progress by showing locations they have visited and which ones they still need to discover.
Moreover, an "Action Cam Item" has been introduced, allowing players to watch found footage tapes with greater ease.
In terms of gameplay, the update has made various improvements and fixes. Cannibal behavior has been altered to be more disturbing than ever before.
For example, female cannibals may be seen drinking blood from village troughs or dead animals, cheering for their family members, or dancing to radio music occasionally. Male cannibals are now more violent, sometimes bashing dead bodies of their enemies.
On a lighter note, birds now fly faster, and ducks can be seen roaming the golf course. Players can also expect Virginia, their other sidekick, to visit more frequently if they have a good relationship with her.
The patch notes of Sons of the Forest's latest update are extensive and impressive, with numerous new features, improvements, and bug fixes.
If you're a fan of the game, there's never been a better time to jump back in and explore the creepy, cannibal-infested forest.
Do you love immersing yourself in a captivating world of crime and justice? Then you won't want to miss our latest article on the 16 Best Crime Story Games You Should Play Today. Whether you're a seasoned gamer or just getting started, our list has something for everyone. Featuring a range of gameplay styles and themes, these games will transport you to a world of intrigue and deception. Don't miss out on the chance to experience the thrill of the chase – read our article now.