Embark on a gaming odyssey with our handpicked selection of Steam's current sensations. From spectral horror to survival challenges, strategic card games to immersive narratives, these ten must-play titles are stirring up excitement worldwide. Prepare to be thrilled, challenged, and captivated as we guide you through the virtual worlds of 'Demonologist' to 'Sons of the Forest' and everything in between. Ready to dive in? Your unforgettable gaming journey begins now.
Demonologist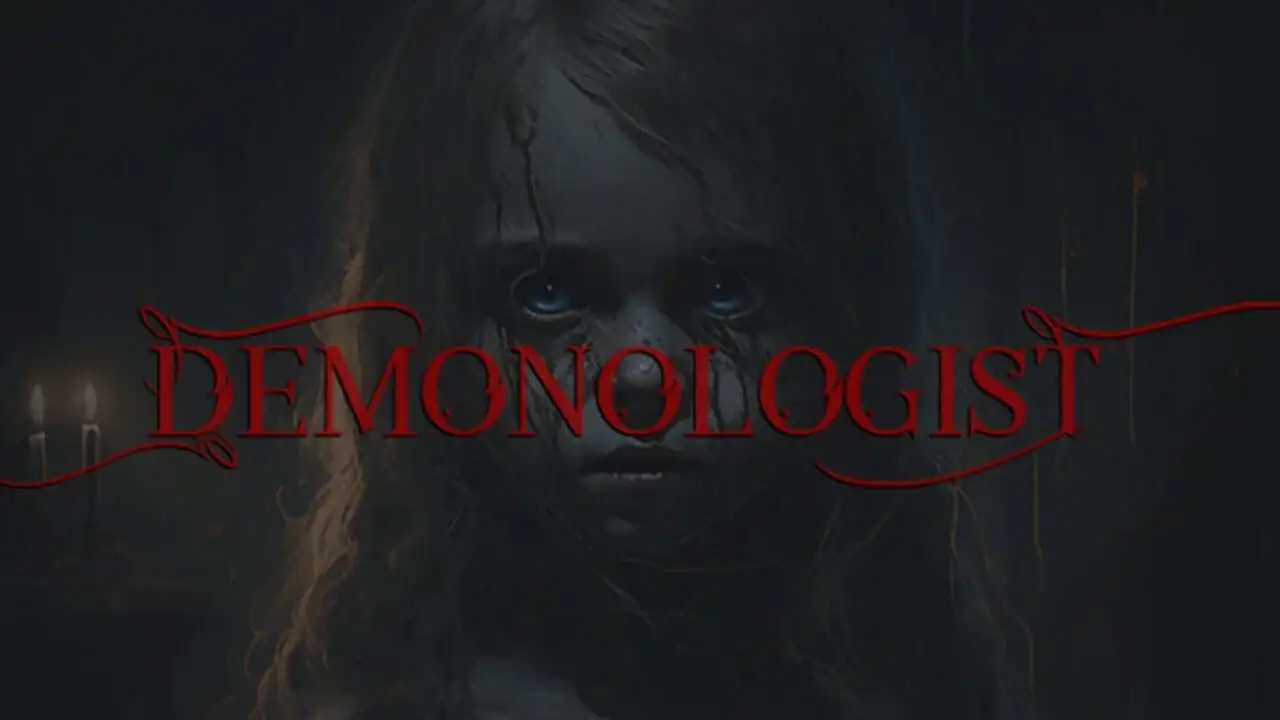 Immersing oneself in the shadowy world of ghosts and demons has become an exhilarating trend within the gaming community on the digital distribution platform, Steam. As a beacon within this niche realm, a game called Demonologist, crafted with meticulous care by Clock Wizard Games, continues to push the boundaries of the genre.
Demonologist, a co-op horror adventure game, is beautifully designed using the groundbreaking Unreal Engine 5 technology. It pulls inspiration from spine-chilling film franchises like The Conjuring, resulting in a visually stunning gaming experience. However, be forewarned, this title is not for those seeking the comic relief of franchises like Ghostbusters. Rather, it plunges you and up to three other players into a world of creeping shadows and darkened corridors, in a daring pursuit of elusive spirits.
Through the use of intriguing tools such as a spirit radio, players engage in a calculated game of cat-and-mouse, seeking to coax hidden entities from their spectral hideaways. Anticipation builds with each moment, punctuated by unexpected occurrences and thrilling shocks that keep your heart pounding and adrenaline surging.
In between bouts of supernatural sleuthing, Demonologist offers a reprieve in the form of a customizable safe house. This unique feature allows you to invite fellow players to enjoy a moment's respite within your personalized sanctuary. Adding a touch of hominess, you even have the opportunity to adopt a pet to inhabit your shelter, providing a comforting presence amidst the ghostly turmoil.
Aces & Adventures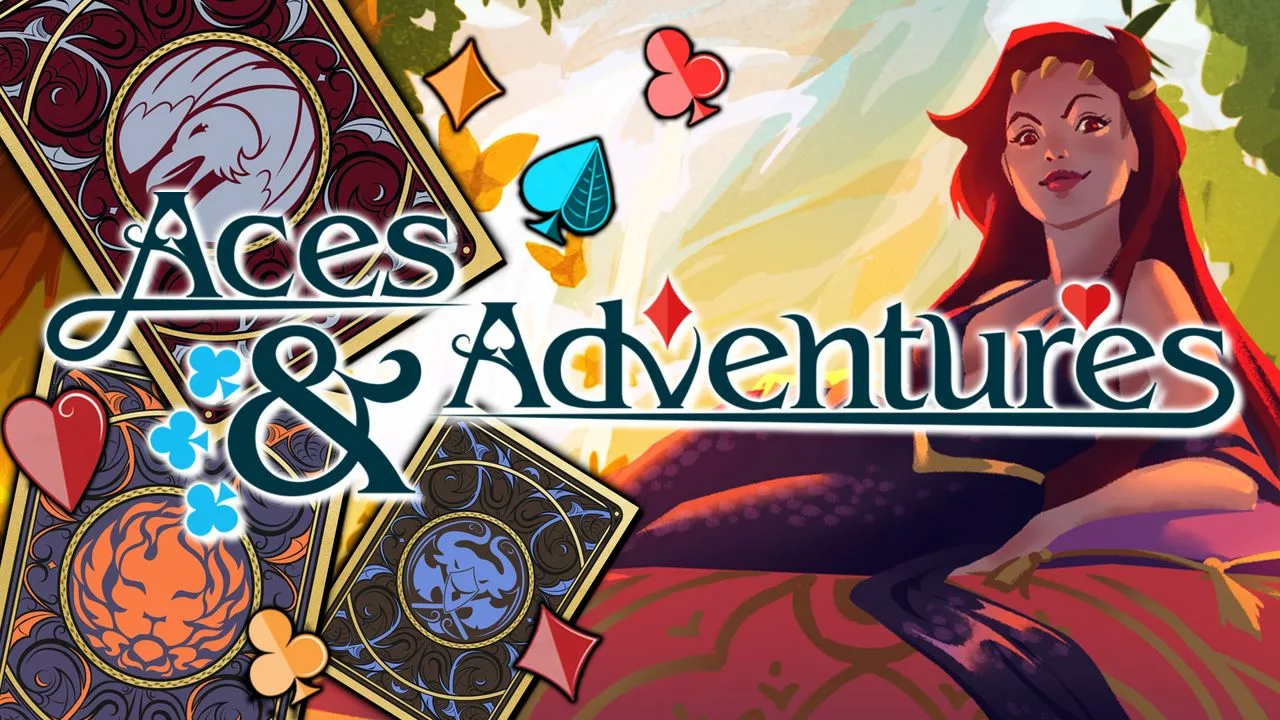 Whether you're an aficionado of Gwent or a fan of Marvel Snap, deck-building and strategy-driven card games have a magnetic pull that has been captivating players for years. Introducing Aces & Adventures, a product of the creative minds at Triple.B.Titles, this game harmoniously blends the time-honored structure of a poker hand with the engaging dynamics of skill-based action cards. This might sound complex at first glance, but it's surprisingly intuitive once you get the hang of it, thanks to the familiar foundational rules of poker.
So, what is the purpose of all this card slinging? Well, the primary objective is to progress and empower the five unique heroes at your disposal. These characters can harness your ability cards and execute impressive special attacks, adding another layer of strategy to the game. Thus, the construction and refinement of your deck is a vital part of maintaining long-term engagement in the world of Aces & Adventures.
Further enhancing the gaming experience, Aces & Adventures provides a captivating narrative undercurrent. This is brought to life through the integration of 13 musically accompanied campaigns as well as a procedurally generated adventure element. Here, you're faced with formidable boss enemies, ever-evolving paths, and fresh challenges, ensuring that each gaming session offers a unique and immersive experience.
Dredge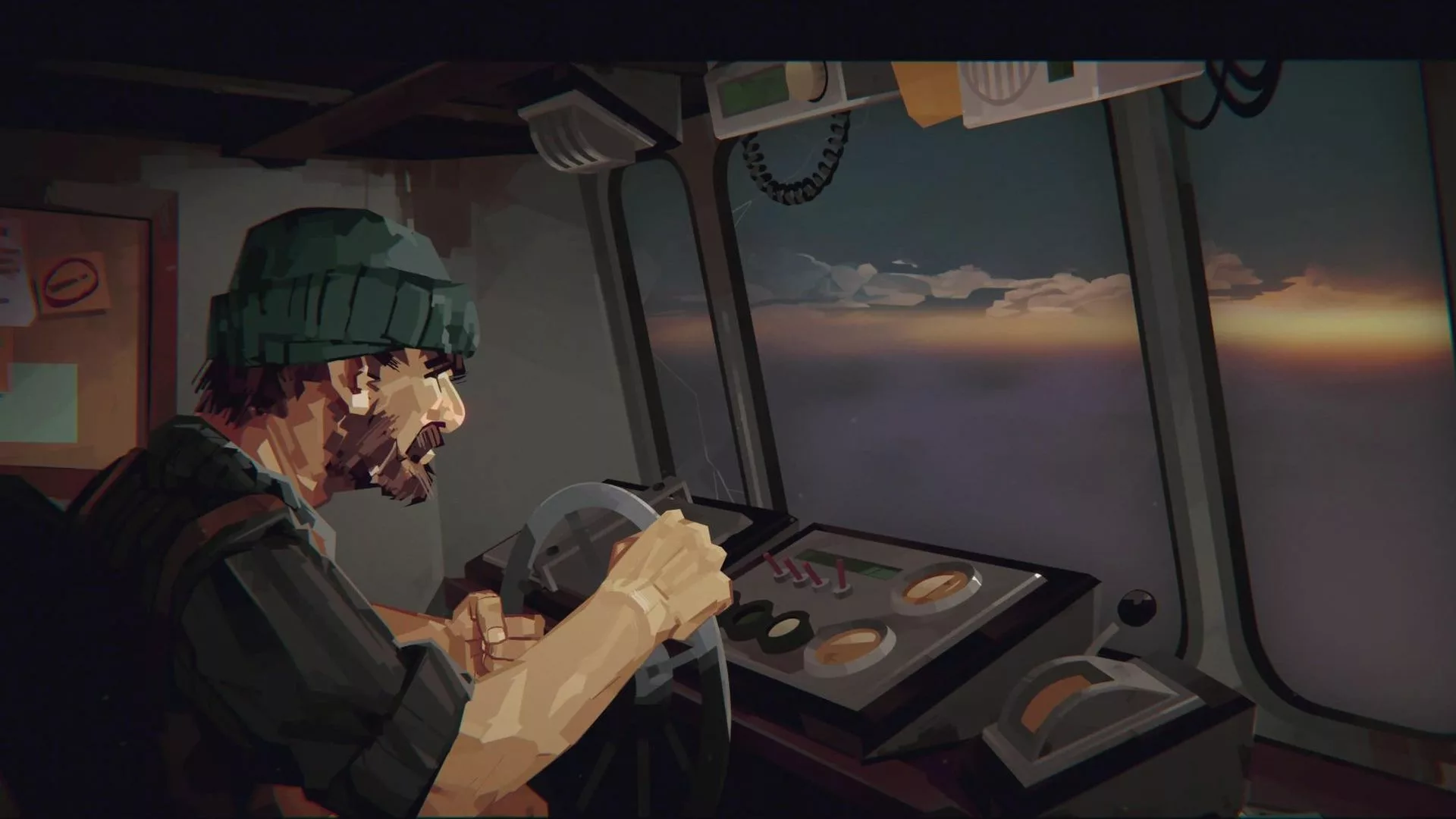 Life on the boundless blue seas is an arduous journey, one filled with hardship yet rich in rewards. Embarking on such a journey in Dredge, you'll find yourself steering the helm of your very own fishing vessel. Your mission is clear: Cast your nets, haul in a bountiful catch, and bring it to market for a healthy profit.
Success at sea is crucial because this is the only means to ensure you can keep your boat seaworthy. With the money earned from your catch, you can make vital upgrades to your cutter, fortifying it against the relentless and often ruthless waves of the ocean. Be forewarned, however; the sea is teeming with unseen threats. As the sun sets and darkness envelops the sea, the rising fog heralds a surge in danger.
Despite these challenges, Dredge transcends the usual survival simulation games akin to Don't Starve. There's a unique and compelling narrative thread woven into the fabric of gameplay. The unpredictable nature of the game world unfurls mesmerizing stories while hidden beneath the rolling waves, dark secrets lay in wait, ready to be unveiled.
Oxygen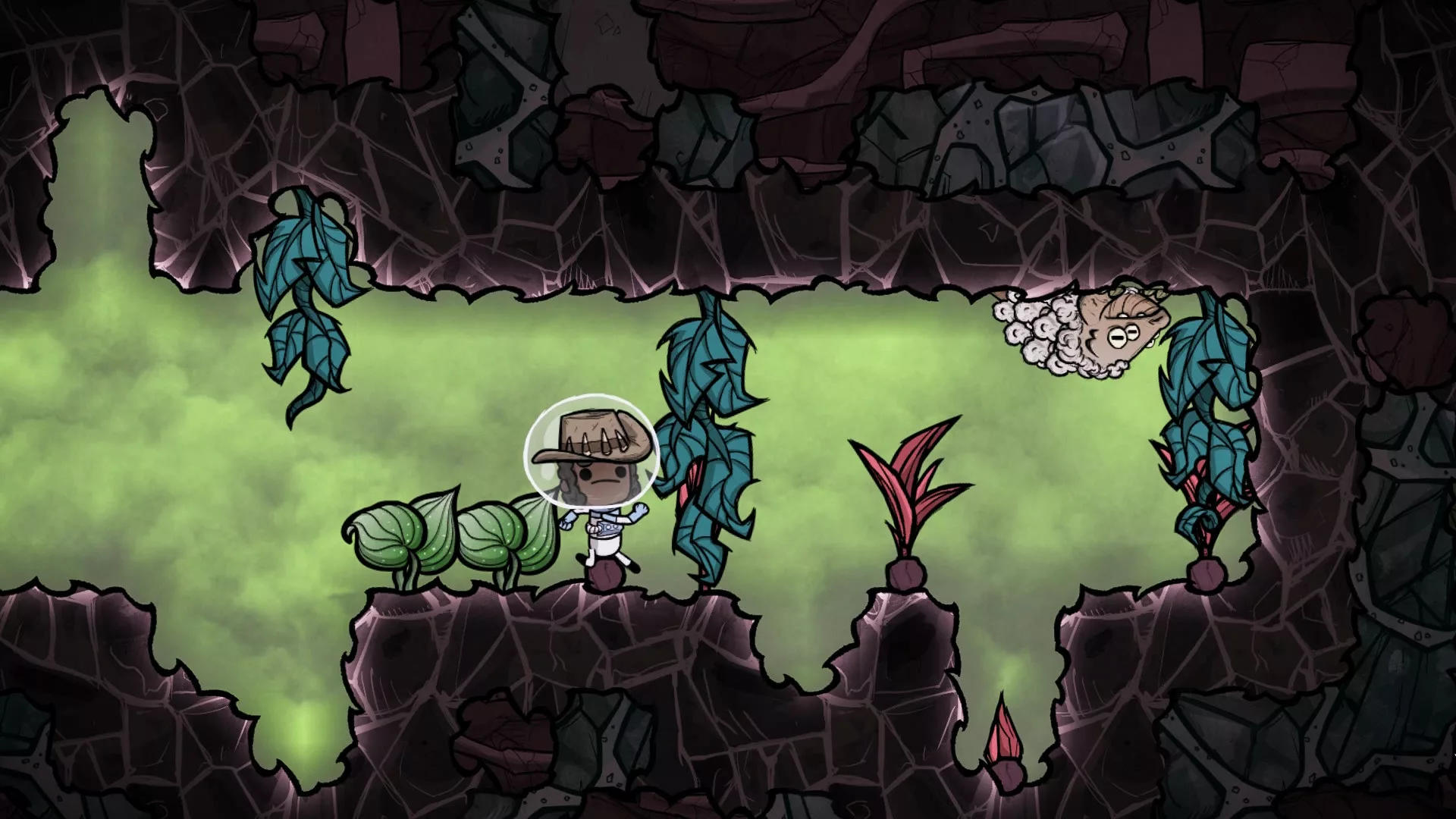 If your gaming preferences lean towards survival simulations like Frostpunk or Endzone, then Oxygen will certainly pique your interest. This game unfolds in a dystopian future where Earth teeters on the brink of collapse, and the oxygen levels in the air are dwindling dangerously. Tasked with ensuring human survival, you must construct settlements surrounding 'oxygen centres' and oversee the provision of resources to your populace.
Part of your survival strategy in Oxygen involves the efficient extraction of vital resources. In addition, you'll need to assign your citizens specific roles to maintain societal order, streamline energy production, and safeguard your futuristic city against impending disasters. This might include violent storms, debilitating droughts, or explosive volcanic fissures.
One of the compelling features of Oxygen is its resonance with contemporary issues. The game addresses significant concerns such as energy sustainability and the alarming rate of deforestation. In a unique twist, the game even allows you to nurse sick trees back to health, enabling them to contribute to the oxygen supply, embodying a clear message about the importance of environmental stewardship.
Fabledom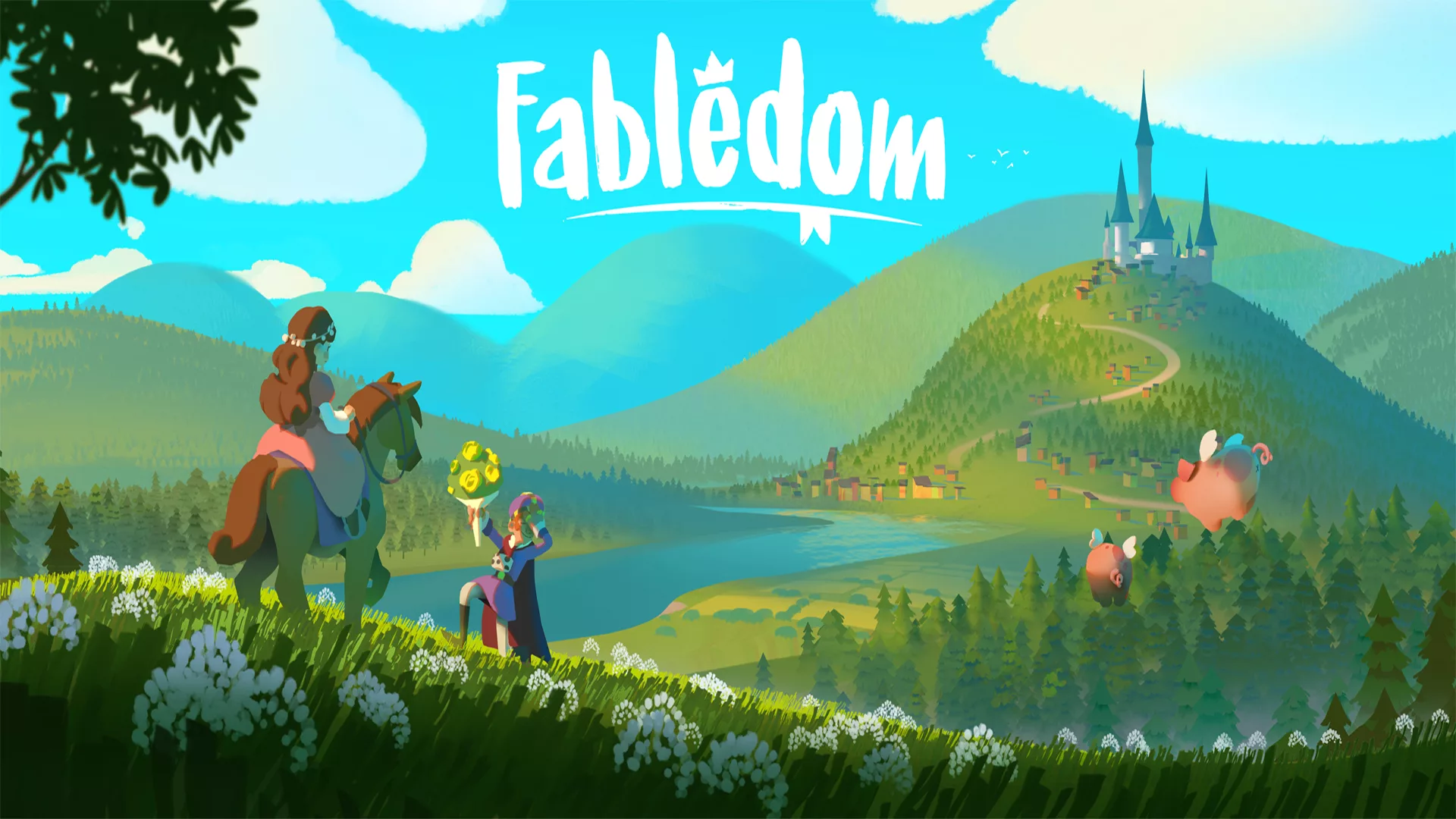 Fabledom, a delightful strategy game developed by the Swedish studio Grenaa Games, masterfully intertwines elements of The Settlers, enchanting fairy tales, and the complex mechanics of SimCity. This blend creates a tranquil and enjoyable gaming experience underpinned by a fitting backstory.
Assuming the role of a budding noble, your quest begins with the noble endeavor of establishing your own kingdom. The ultimate goal: to win the hand of a prince or princess in marriage, in the distant future. Beneath its vibrant and charming exterior, Fabledom houses an intriguing yet accessible city-building challenge.
As you progress in the game, your tasks involve expanding your realm and effectively managing its resources. This includes delving into the intricate aspects of diplomacy and military strategy. Despite the game's Early Access status, the trajectory of Fabledom is clear and promising. Although some features are in their early stages and slated for future development, Fabledom is carving out its unique niche amidst the more austere, data-driven city building simulations.
Bramble: The Mountain King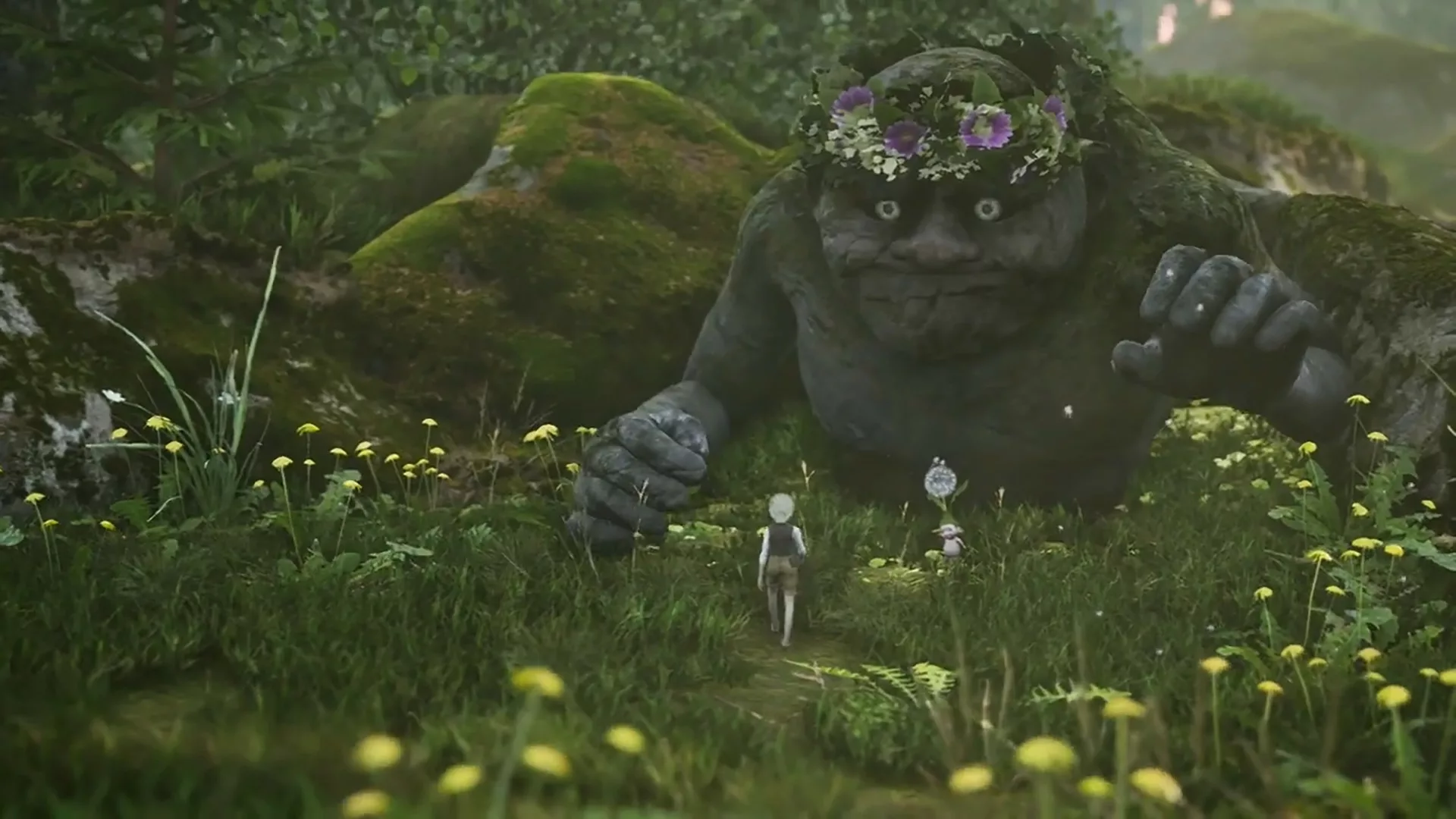 Drenched in the haunting beauty of Norse mythology, Bramble: The Mountain King unravels a chilling fairy tale. The game follows the journey of a young boy, Olle, who sets out in search of his lost sister, Lillemore. What starts as a simple woodland exploration quickly spirals into a terrifying nightmare.
Bramble's atmospheric storytelling and gameplay elements echo the dark charm of games like Limbo, Little Nightmares 2, or Brothers: A Tale of Two Sons. The game artfully blends puzzle-solving with stealth tactics and platforming elements. However, it's the intricate narrative and exceptional presentation that truly steal the show, surpassing the significance of the gameplay itself.
The adventure in Bramble: The Mountain King is visually striking, with its artful graphics, eerily captivating characters, and immersive sound design. There are moments when the game exhibits an unexpectedly brutal edge, contrasting starkly with the innocence of the two child protagonists. This contrast, however, lends a unique charm to the game, even helping to distract from some of its minor flaws, like the less-than-ideal camera work.
Deceive Inc.
Brace yourself for a vibrant, hilarious, and tactically challenging multiplayer experience in Deceive Inc. In this game, you'll transform into secret agents, vying for coveted loot before anyone else gets their hands on it. Unlike Player versus Environment (PvE) titles such as Payday 2, Deceive Inc. puts you head-to-head with other real players, adding an extra layer of excitement.
In this competitive arena, you may find yourself in teams of three, going up against two to four rival squads. The primary objective is to secure the target items and bring them to safety before anyone else can. Adding depth to the gameplay, each agent possesses unique skills and equipment, serving as the proverbial icing on the cake.
One exciting feature allows you to morph into different objects using a holo-mimic scanner. You could also set up turrets for defence or deploy drones for surveillance. With its vibrant comic-like aesthetics, Deceive Inc. captures the quirky charm of 60s and 70s spy movies.
The Last Spell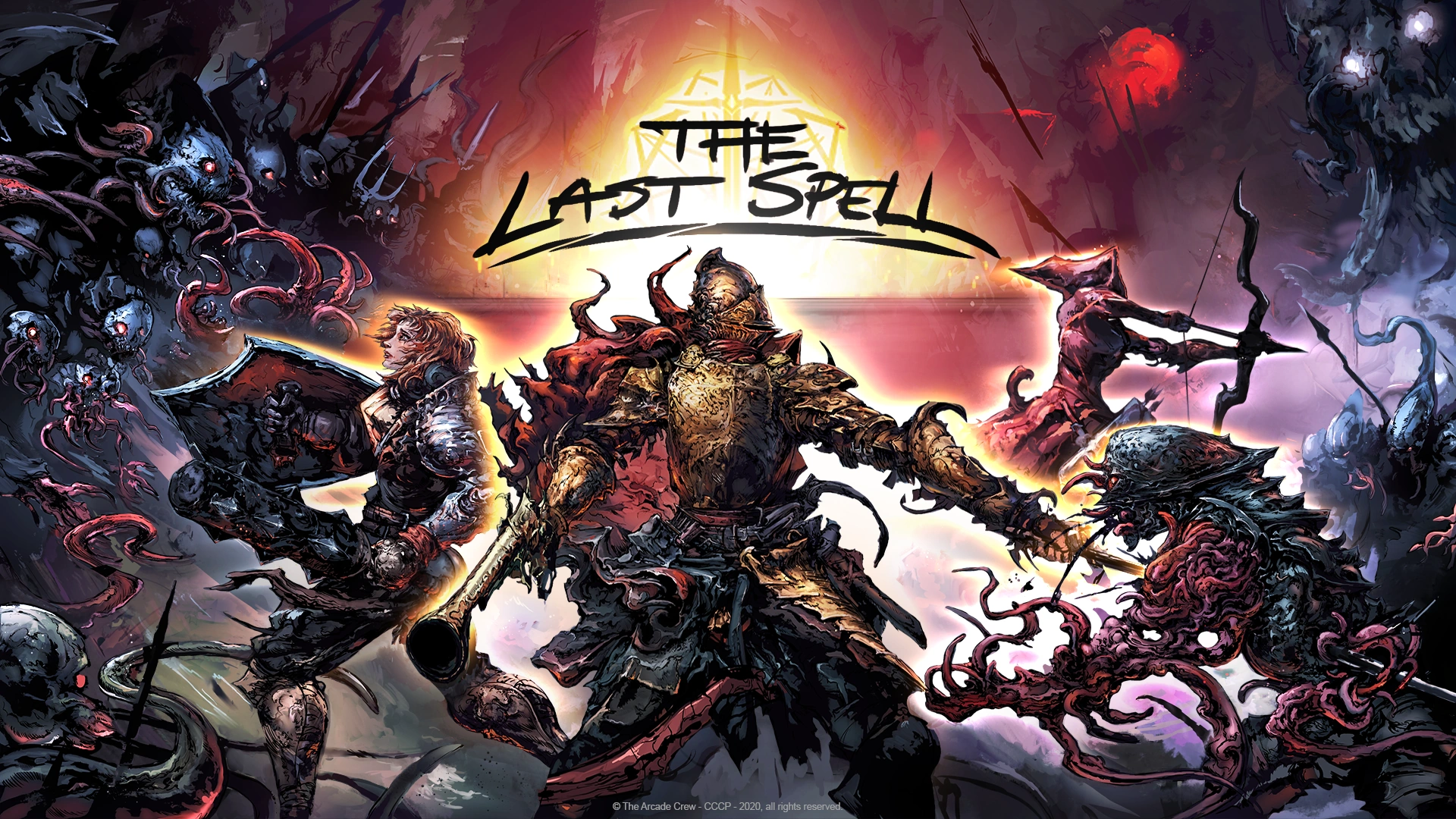 The Last Spell is far from a soothing fantasy journey; instead, it immerses players into a challenging roguelite game infused with turn-based battles and RPG elements. The world in The Last Spell teeters on the brink of pandemonium, and the only salvation lies in expelling all magic. However, the magic banishing ritual takes days to complete, and in the meantime, the underworld's hordes are amassing at the gates.
You step into the shoes of a medieval hero, charged with the daunting task of staving off the demonic hordes in turn-based combat. Aside from the battles, you'll also be responsible for bolstering the city's defenses and enhancing your protagonist's skills.
The Last Spell offers a hearty serving of strategy in a retro, pixel-art setting. It consistently nudges you to make strategic decisions, often leading to failure. However, it's this very element of challenge and persistence that makes the game irresistibly engaging!
Shadows of Doubt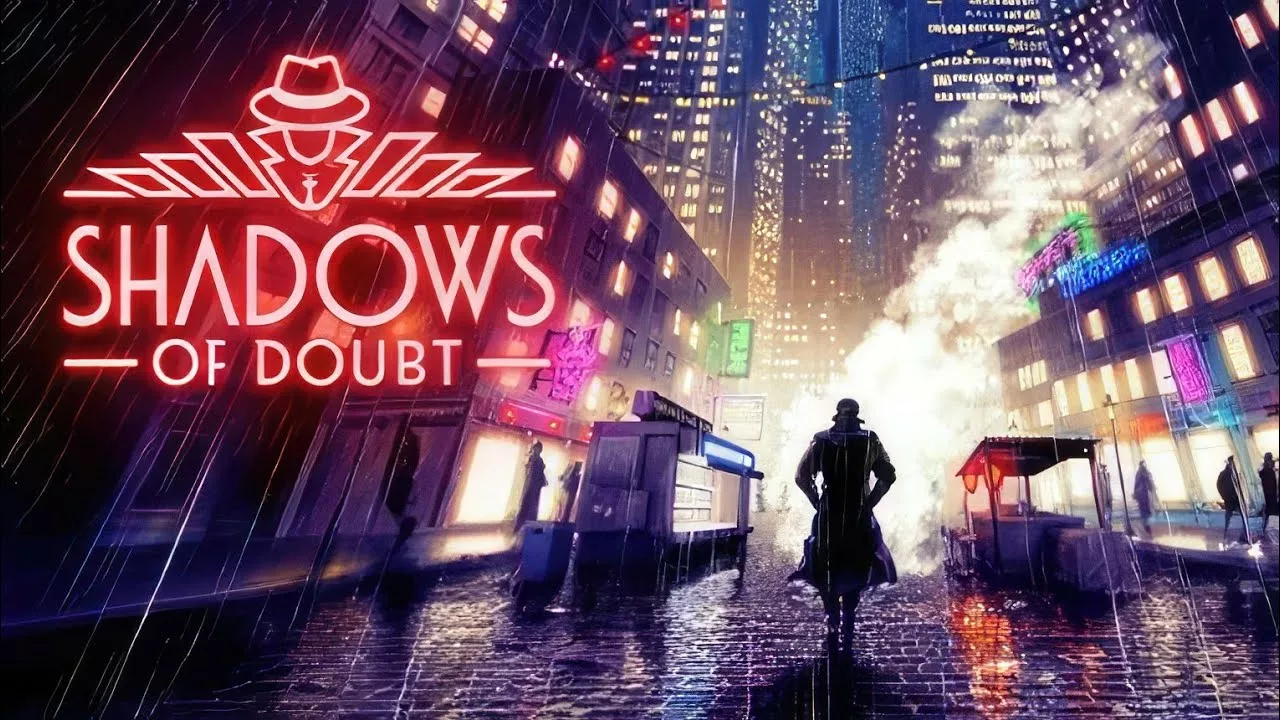 Shadows of Doubt masterfully intertwines multiple genres into a fascinating sandbox game. Here, you step into the shoes of a private investigator, tasked with hunting down a serial killer in an alternative version of the 1980s. Your investigative journey entails interviewing witnesses and scrutinizing crime scenes to piece together the clues leading to your target.
Simultaneously, the game provides the freedom to explore a science fiction noir city in a first-person perspective, adding another dimension to the gameplay. To earn extra cash, you can undertake part-time jobs within this sprawling metropolis.
The game's unique blend of genres is certainly pleasing. Its graphical style, drawing subtle inspiration from Blade Runner, further emphasizes the game's distinctive setting. Shadows of Doubt offers an impressive degree of freedom, integrating action and stealth elements in a way that keeps the gameplay fresh and intriguing. It's definitely a game to keep on your radar!
Sons of the Forest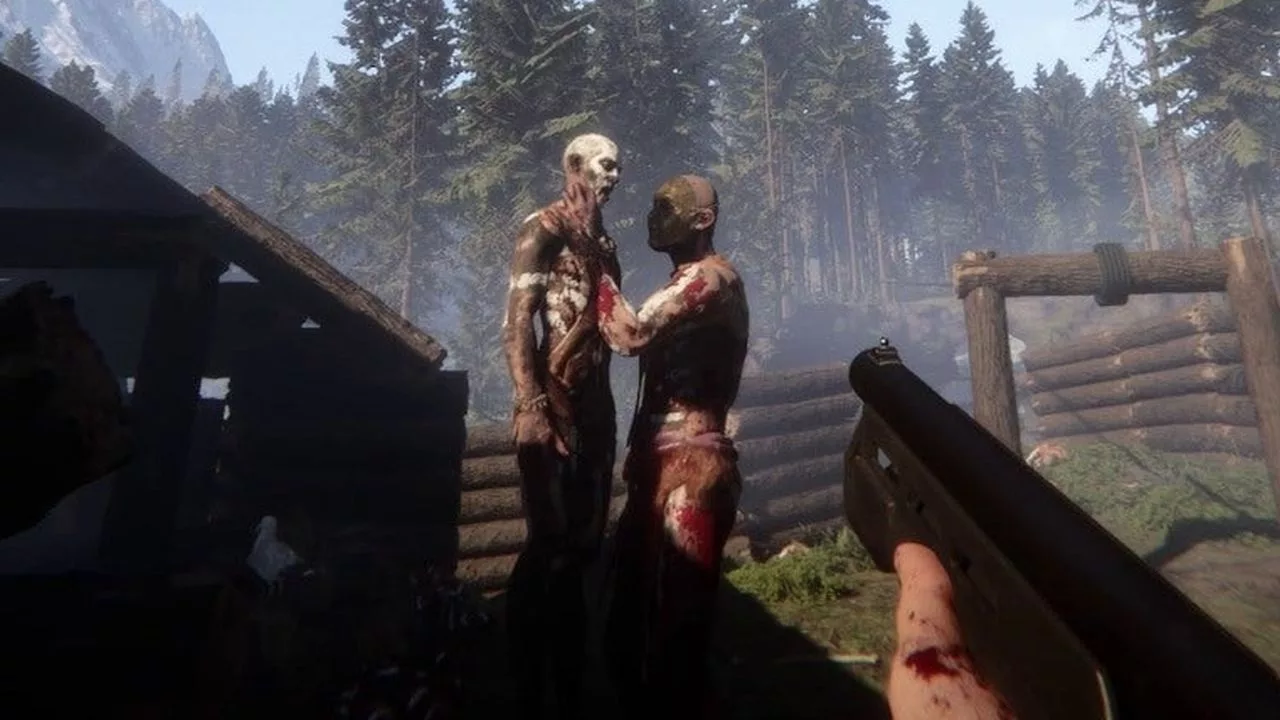 Although Sons of the Forest might not classify as a hidden gem, given its popularity since its Early Access release in February 2023, it certainly deserves a spot in this discussion.
So, what's the game about? Survival, pure and simple – but on an island teeming with cannibals! On paper, Sons of the Forest may appear as a standard survival game, but it's more accurately described as "survival horror." This seemingly enchanting island isn't just inhabited by humans; you'll also encounter terrifying mutations seeking to make a meal of you.
To survive, you'll have to craft weapons, build a shelter, and invent other essential devices. As you venture further into the island, you'll uncover its mysteries. The game also introduces companions like Soldier Kelvin to alleviate your loneliness. You can direct these companions, who provide invaluable support during your survival quest.
What sets Sons of the Forest apart is its dynamic game world and the intense experience it offers. However, it also includes some unexpectedly bizarre moments that add a layer of unpredictability to the game.