The much-anticipated release of "Last Train Home" is set for November 28th on PC, and the excitement is already building as a demo is available for eager gamers on Steam.
This game takes players on an emotional journey inspired by real events following the conclusion of the First World War, specifically focusing on Czechoslovakian soldiers who faced the daunting task of making their way home through war-torn Russia on an armored train during the Russian Civil War.
"Last Train Home" is a narrative-driven experience with a rich set of features that promise to immerse players in the challenging circumstances faced by these soldiers:
PICK YOUR BATTLES: Assemble and lead your squad through a series of real-time missions, where strategic combat skills, careful planning, and tactical brilliance are the keys to triumph.
EQUIP YOUR SOLDIERS: Elevate your squad by unlocking new skills and acquiring superior equipment. Learn about the unique stories of each soldier, award them with medals, and help them advance through the ranks.
MANAGE YOUR CREW: Beyond combat, direct your soldiers in non-combat roles aboard the train. Craft essential items, tend to the wounded, and boost morale for the demanding journey home.
UPGRADE YOUR TRAIN: Unlock the full potential of your armored train by enhancing its carriages and locomotive. Oversee vital maintenance to keep it in top condition for the perilous voyage.
JOURNEY THROUGH SIBERIA: Navigate the harsh conditions of Siberia, stockpile and barter for supplies, forge new alliances, and confront one crisis after another amidst the backdrop of a raging civil war.
BASED ON HISTORICAL EVENTS: "Last Train Home" is a captivating narrative that authentically portrays the experiences of the Czechoslovak Legion, showcasing their valiant efforts on behalf of the Entente powers during World War I.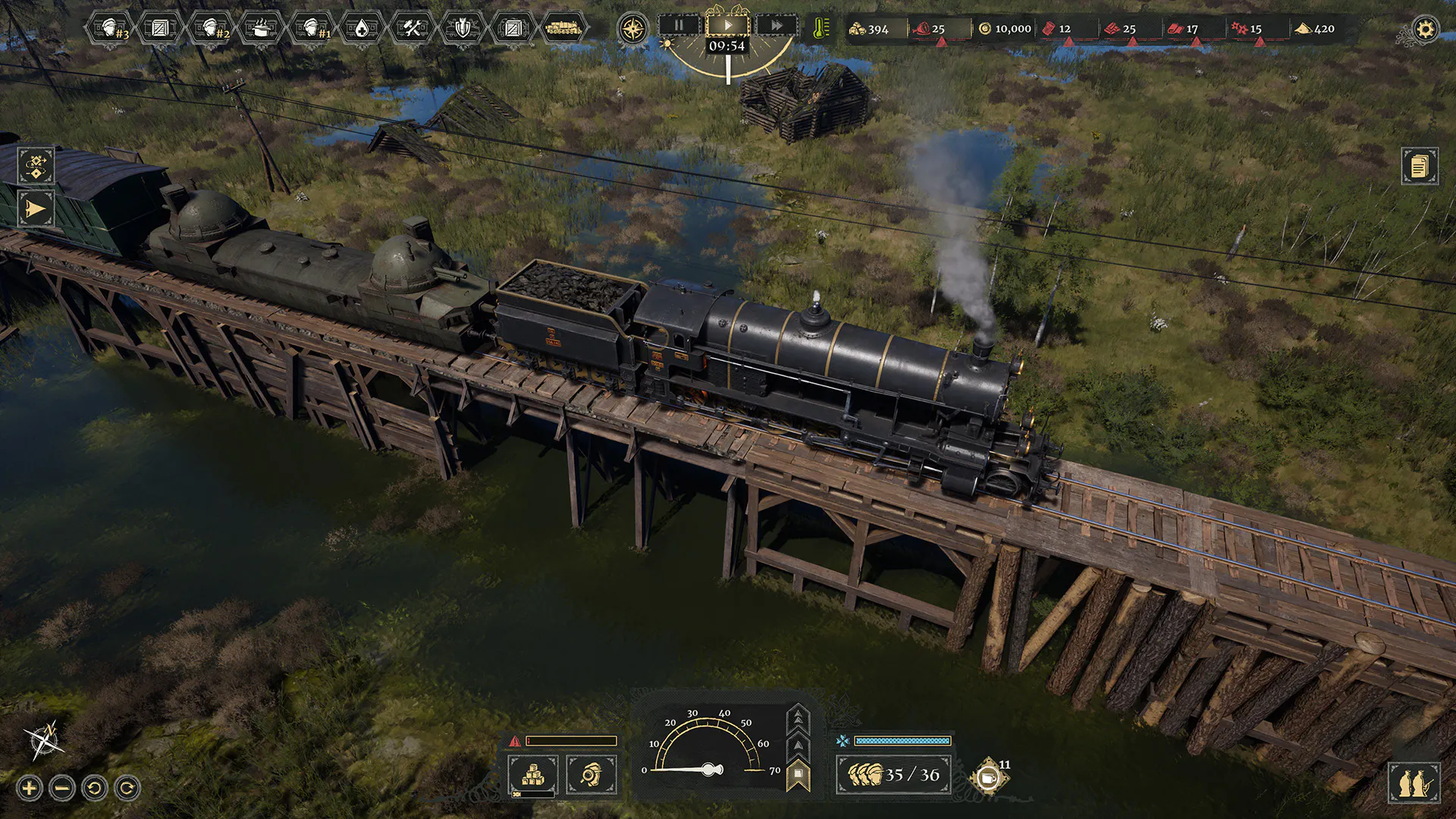 For those wondering if their gaming rig is up to the task, here are the system requirements for "Last Train Home":
MINIMUM:
Requires a 64-bit processor and operating system

OS: Windows® 10 64 bit

Processor: 3 GHz Quad-Core

Memory: 8 GB RAM

Graphics: Nvidia® GeForce™ GTX 1050-Ti (4GB) / AMD® Radeon™ RX 570 (4GB)
RECOMMENDED:
Requires a 64-bit processor and operating system

OS: Windows® 10 64 bit

Processor: 3 GHz Six-Core

Memory: 16 GB RAM

Graphics: Nvidia® GeForce™ RTX 2060 (6GB) / AMD® Radeon™ RX 5700 (8GB)
It's important to note that "Last Train Home" has been confirmed for release on PC only, offering gamers a unique and immersive experience that transports them to the challenging times of post-World War I Europe.