Crime, mystery, and intrigue have always held a special place in the hearts of gamers. The thrill of stepping into the shoes of a detective or criminal mastermind, unraveling complex narratives, and solving the most confounding cases provides a level of engagement and satisfaction that few other genres can rival. In this article, we'll take you on a journey through the gritty underworlds, cyberpunk cityscapes, and twisted fairy tales of the 16 best crime story games you should play today.
From adrenaline-fueled heists and paranormal investigations to deeply emotional, character-driven narratives, these games will challenge your intellect, spark your imagination, and immerse you in the exciting world of interactive crime fiction.
16. Saints Row: The Third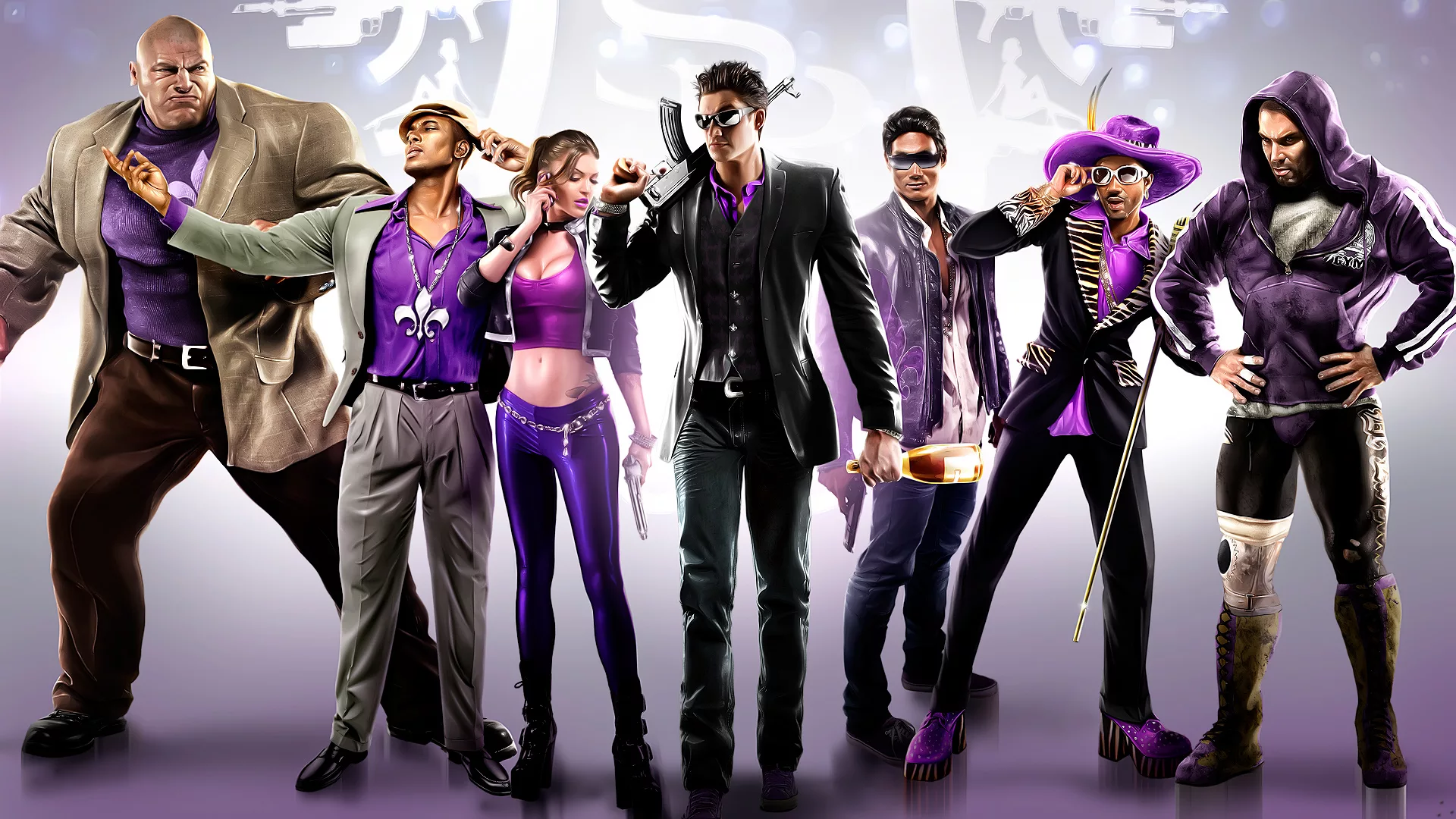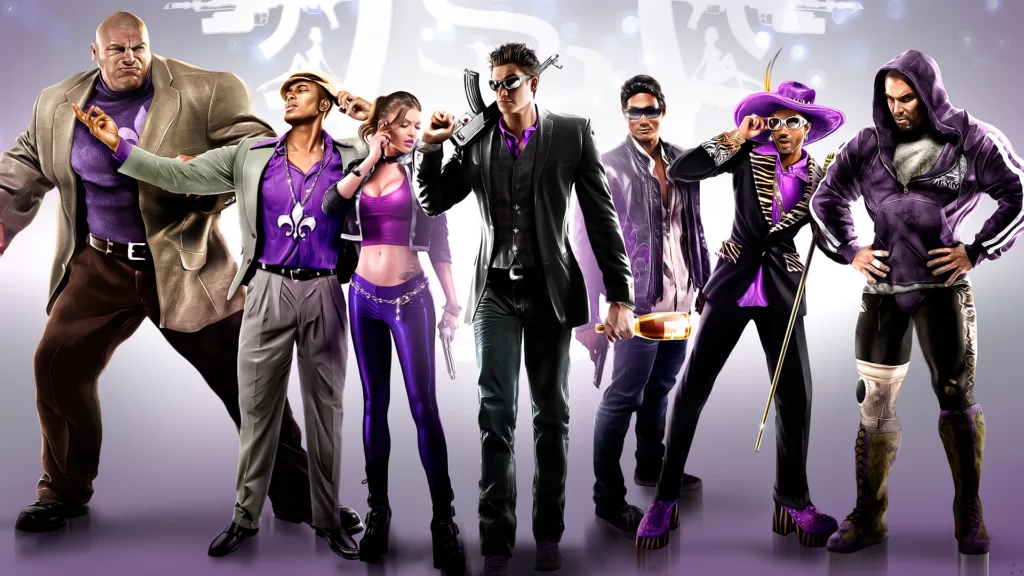 Originally, the Saints Row franchise was a somewhat obvious attempt to emulate the Grand Theft Auto (GTA) series. While both games revolved around gangs, Saints Row began by taking itself as seriously as its more famous counterpart. However, with the release of the slightly offbeat Saints Row 2, the franchise began to forge its own identity. By the time Saints Row: The Third debuted, the series had transformed into a unique and delightfully outlandish experience.
In Saints Row: The Third, players take control of the boss of the 3rd Street Saints, customizing their character to their heart's content. Sharing many gameplay elements with GTA, players traverse an expansive open world, completing missions and engaging in story-driven quests to gain fame and fortune. What sets The Third apart is its complete disregard for seriousness.
The narrative follows the 3rd Street Saints as they become international celebrities, while still trying to claw their way back up the criminal ladder. Players can expect the unexpected, as outlandish activities like attacking civilians with sex toys quickly become the norm.
15. Watch Dogs 2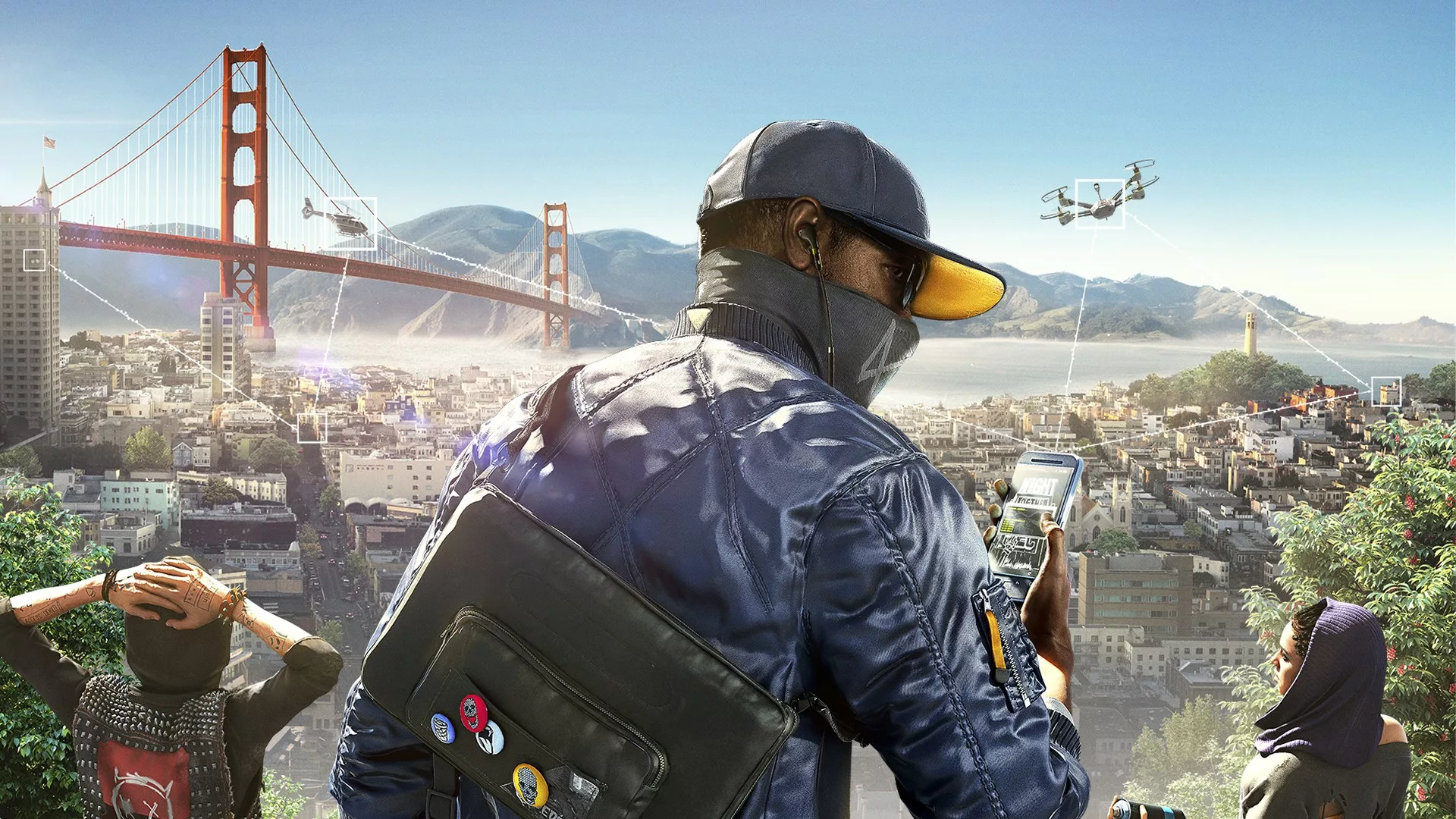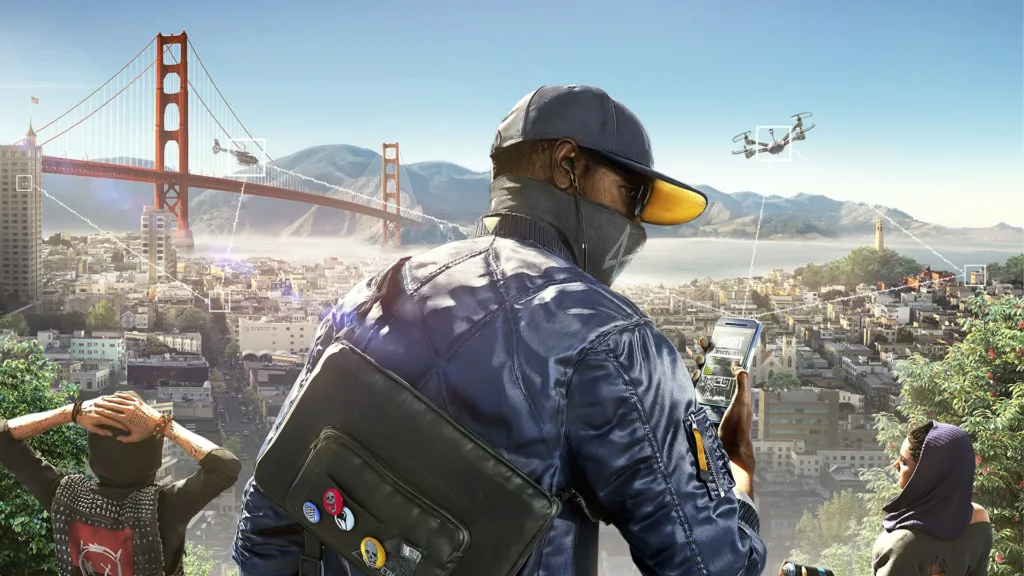 While the original Watch Dogs game didn't quite meet expectations, it did pave the way for a sequel that would truly capture the essence of an open-world crime game centered on hacking. Watch Dogs 2 not only achieves this goal but also explores new and innovative possibilities that expand upon the concept in ways most people never even imagined.
Watch Dogs 2 refines and corrects many of the minor issues that plagued its predecessor, making it a more enjoyable experience. Most notably, it embraces the concept of hacking as a core gameplay mechanic, allowing players to interact with the sandbox environment like never before. Watch Dogs 2 stands out as a modern open-world crime game that truly takes advantage of its sandbox setting and offers players a feeling of empowerment, akin to a superhero rather than a mere criminal or antihero.
14. Judgment and Lost Judgment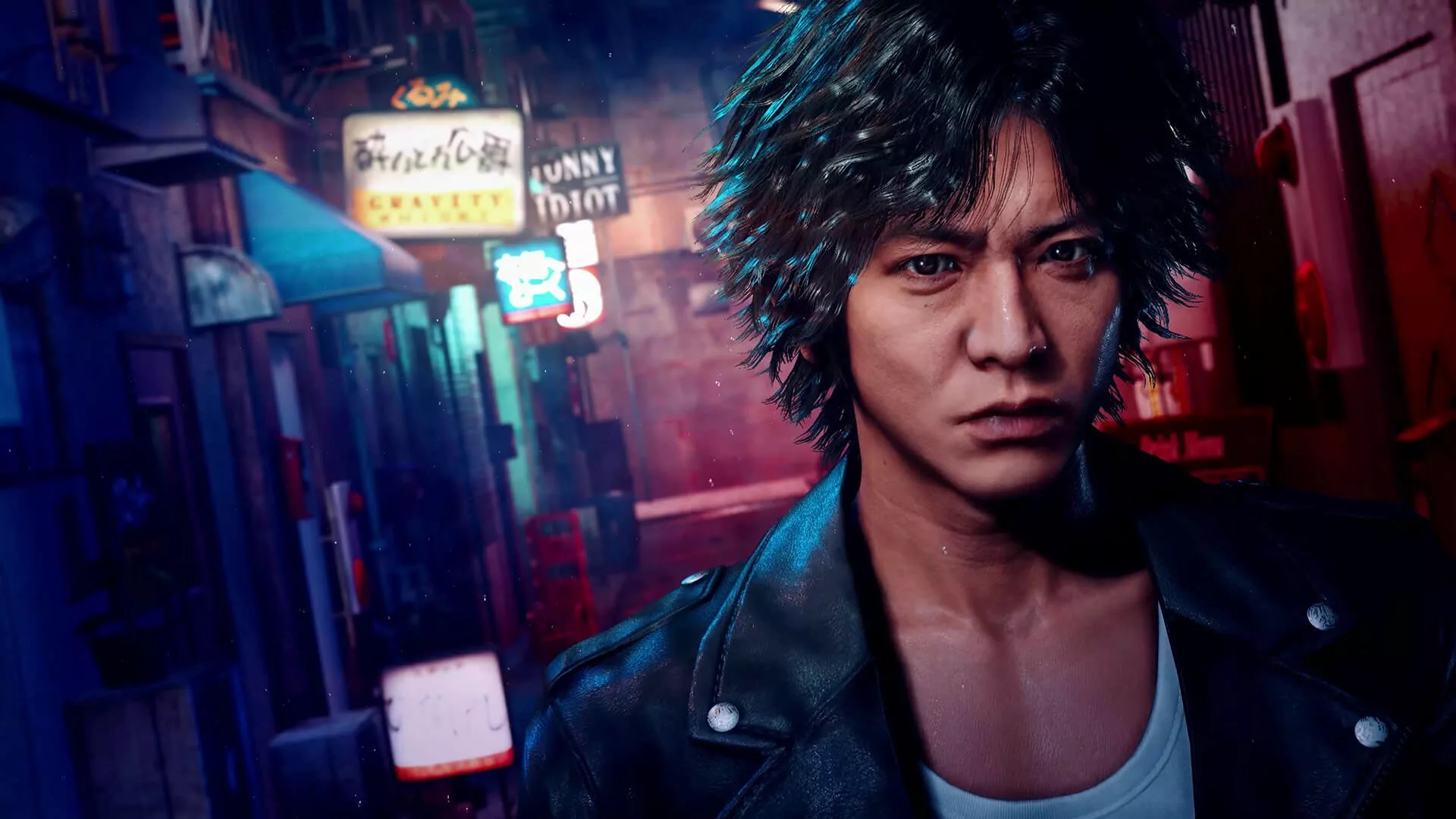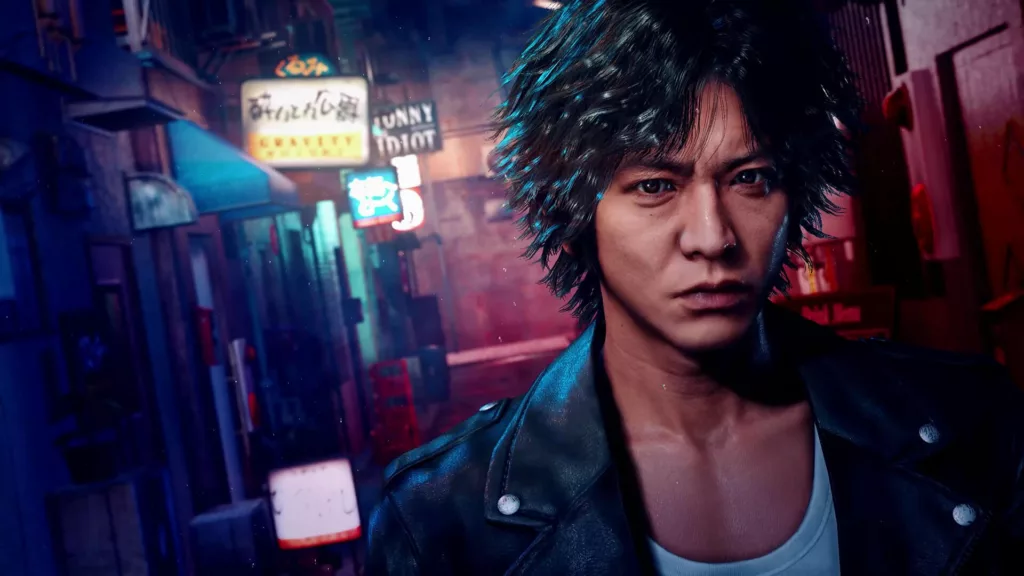 At first glance, the Yakuza detective spin-offs, Judgment and Lost Judgment, may seem similar to games like LA Noire, as they also involve open-city exploration and action sequences. However, the Yakuza universe offers a unique blend of bizarre humor, mini-games, and side activities that set it apart from other detective games.
The main plot follows Takayuki Yagami, a former lawyer turned private investigator after a crisis of conscience. The storylines in both Judgment games are well-thought-out, cinematic, and filled with intricate details that can influence the plot's development. The games feature a variety of gameplay mechanics such as drone tracking, breaking and entering, stealth, gadget use, Hitman-esque disguises, and interrogations.
Although the main story offers a mature, well-crafted crime narrative, side missions provide a mix of serious detective work and more lighthearted, eccentric adventures. The Judgment series is accessible and enjoyable for both fans of the original Yakuza games and newcomers to the franchise.
13. Mafia II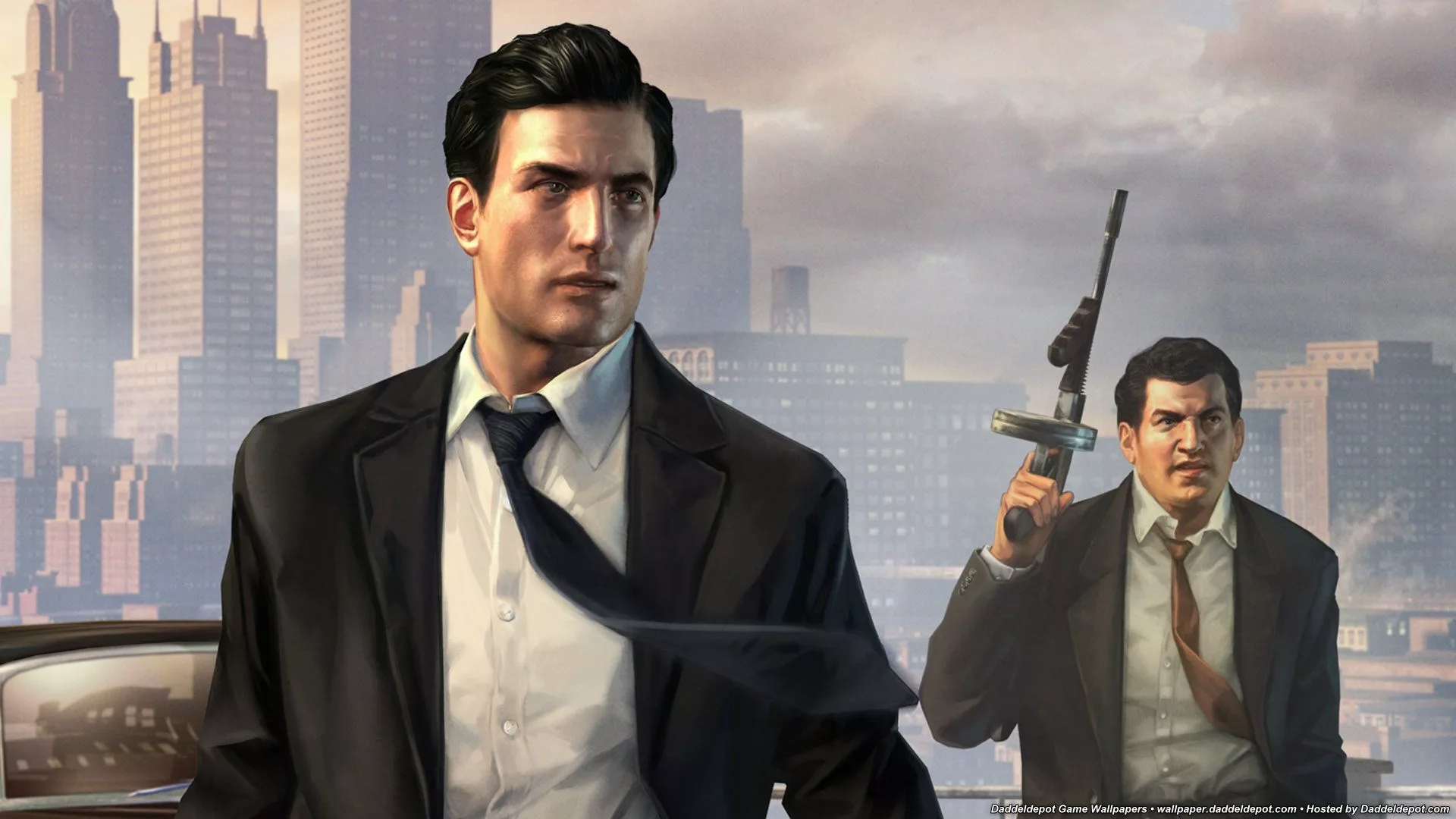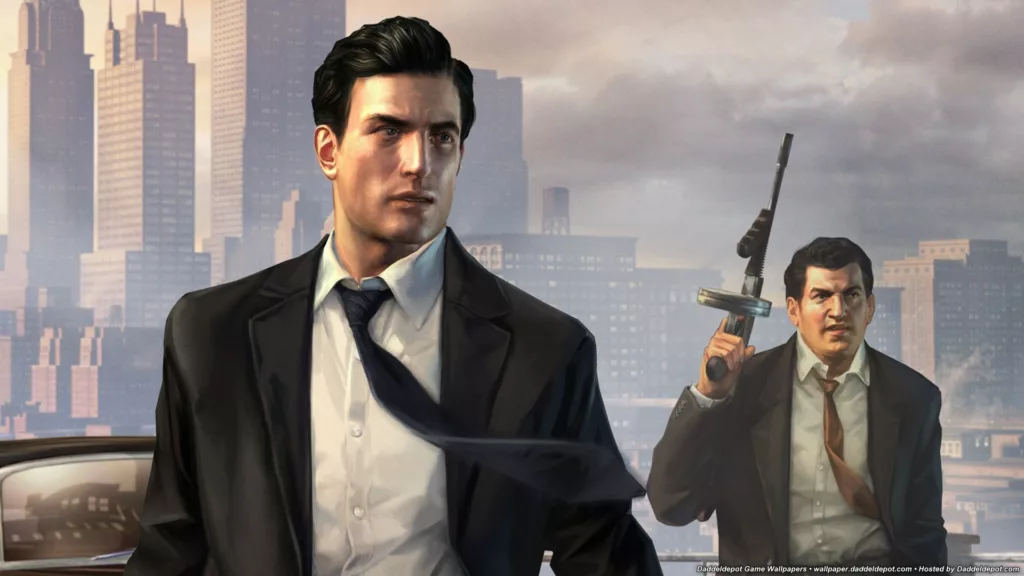 The original Mafia game, set in the prohibition era, was undeniably captivating, but at times it felt like a precursor to a more ambitious undertaking. That successor is Mafia II, an impressive project that surpasses its predecessor in multiple aspects. The gripping crime narrative in Mafia II spans two decades, from the 1940s to the 1950s, and features an ensemble of unforgettable characters.
The game's refined gameplay and expansive open-world options tackle some of the first game's weaknesses, but it's the enthralling storyline that sets Mafia II apart from its competitors. Fans of traditional mafia tales, filled with power struggles and intricate dynamics, will easily immerse themselves in this masterfully crafted adventure that explores the human aspects of an almost fantastical underworld.
12. Sherlock Holmes Series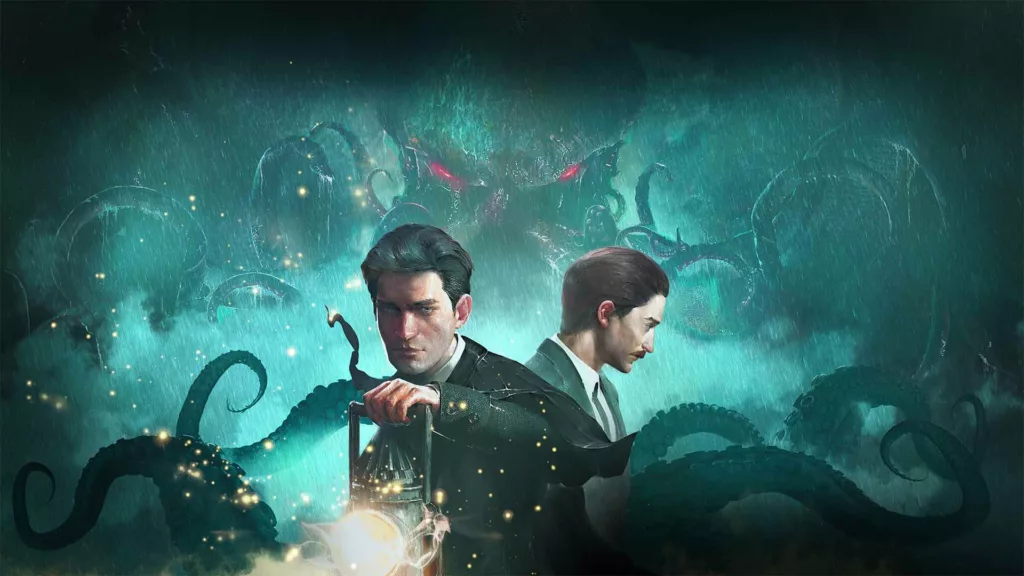 The world's most famous detective, Sherlock Holmes, was destined to have his adventures adapted into video games. The most notable adaptation is the twenty-year-old series by Ukrainian studio Frogwares, which consists of ten full-fledged titles. Over two decades, the series has attracted a devoted fan base and evolved from classic point-and-click adventure games to semi-open-world, third-person experiences.
The early games in the series follow a traditional point-and-click formula, but as the series progressed, new mechanics were introduced. These include deduction-based crime scene reconstruction, item examination, and the memory palace mechanic that allows players to piece together clues and form conclusions. In more recent games, players are given choices that can affect the investigation's success or failure or relate to moral and emotional dilemmas.
For those who haven't yet explored the Sherlock Holmes series, the latest installment, Sherlock Holmes: Chapter One, serves as an excellent starting point. It tells the story of the detective's teenage years and offers a compelling experience for fans of games like Judgment or LA Noire. For those interested in more modern iterations, starting with Sherlock Holmes: Crimes and Punishments is recommended. Meanwhile, fans of classic adventure games may prefer to explore the older titles in the series, keeping in mind that they can feel somewhat dated.
11. Gamedec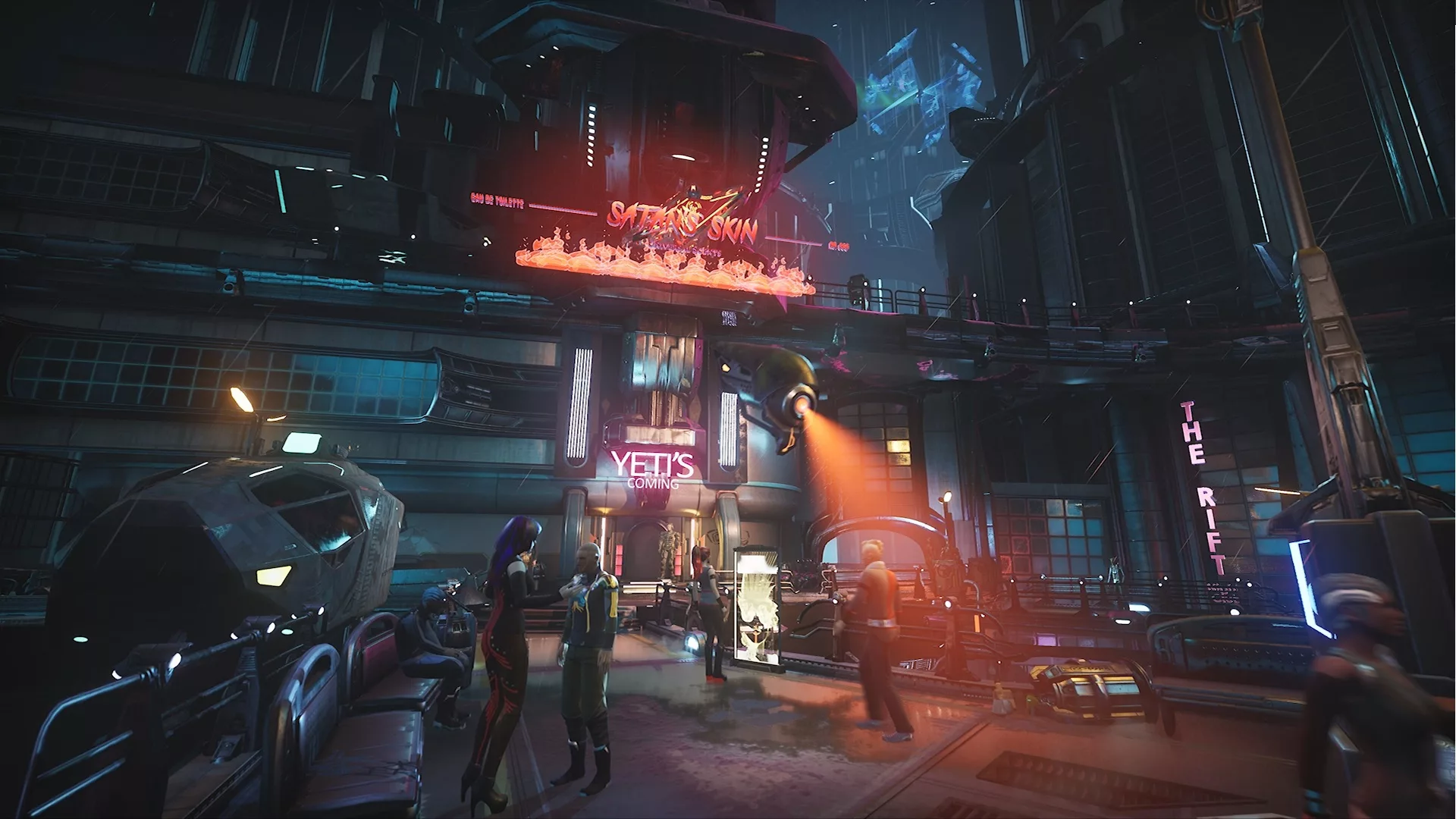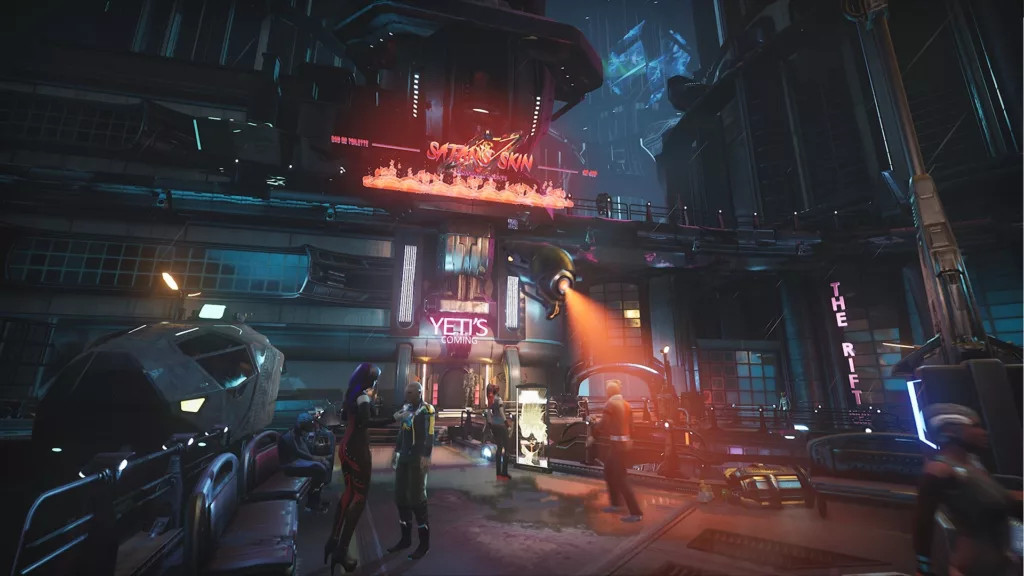 Gamedec is an immersive detective role-playing game (RPG) inspired by the series of novels written by Marcin Przybyłek. Set in a cyberpunk universe, players assume the role of a gamedec, a specialized detective needed to solve crimes in a world where virtual reality games are so advanced that players can transfer their consciousness into the digital realm. Gamedecs are responsible for investigating cases such as virtual currency theft, mysterious glitches in multiplayer games, and shady transactions occurring outside of the physical world.
Despite its isometric projection, non-combat focus, and detective-driven gameplay, Gamedec distinguishes itself from games like Disco Elysium through its heightened emphasis on the investigative process, particularly during the initial cases. Gamedec employs an innovative deduction system, where players collect evidence and interact with non-playable characters (NPCs) to unlock clues that guide the direction of their investigation. Players must choose between several paths to advance the case, but each decision simultaneously eliminates the possibility of pursuing alternative leads.
Some choices may lead to dead ends, while others allow players to reach the final conclusion via different routes. This non-linear design creates an engaging gameplay experience, and the potential to botch an investigation adds a layer of difficulty and tension to the game. However, failure doesn't equate to defeat; the game continues, and players' decisions are permanently recorded. The developers describe Gamedec as an "adaptive RPG" that dynamically responds to players' actions.
10. Payday 2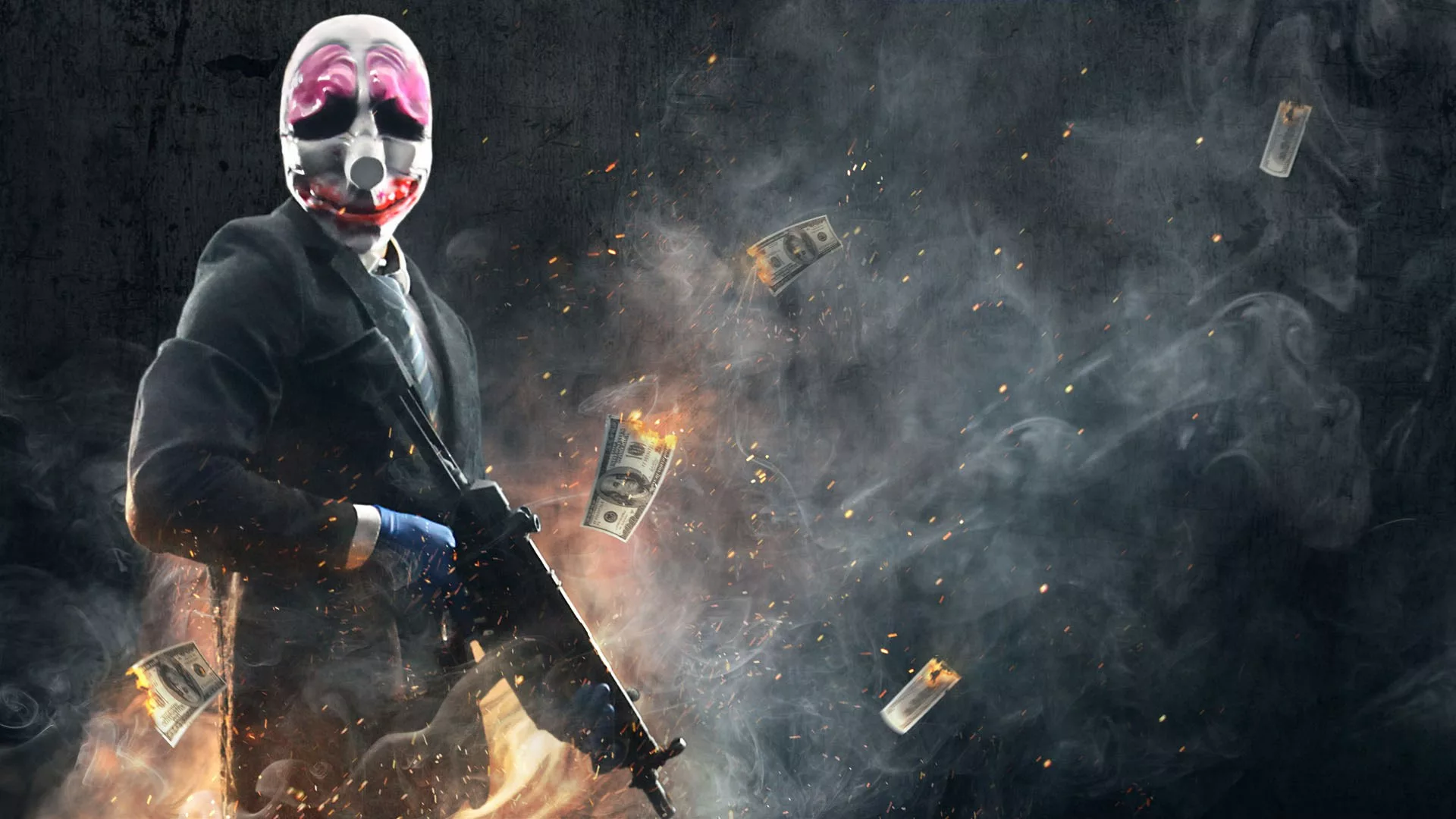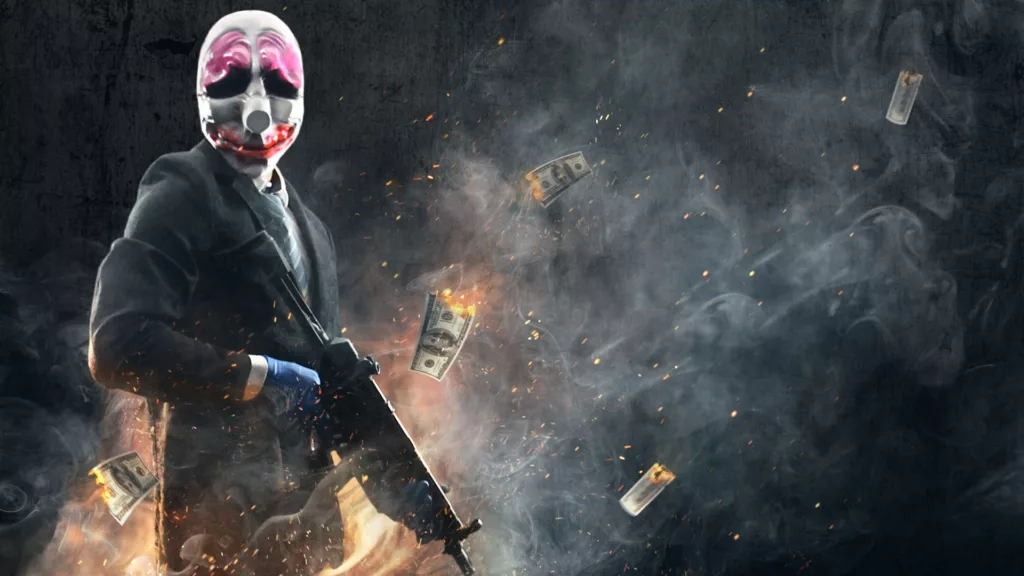 The excitement of a high-stakes heist is an alluring concept that has been expertly portrayed in numerous crime thrillers. Whether it's robbing a bank or a jewelry store, the thrill of assembling a team and executing the perfect plan is unmatched. Many crime games attempt to recreate this sensation, but Payday 2 truly captures the essence of it all.
Payday 2 is a multiplayer-focused game that places players in the roles of a group of criminals, responsible for various tasks such as bank heists, cooking meth in intense firefights, and more. With a diverse range of difficulty levels, objectives, and team compositions, each match offers a unique and exhilarating experience.
Customization is a significant aspect of Payday 2, providing players with a multitude of perks and cosmetics to design their ideal criminal persona. Ever dreamt of robbing a bank as a bulletproof gorilla donning a Doge mask? Payday 2 makes it possible.
9. Blade Runner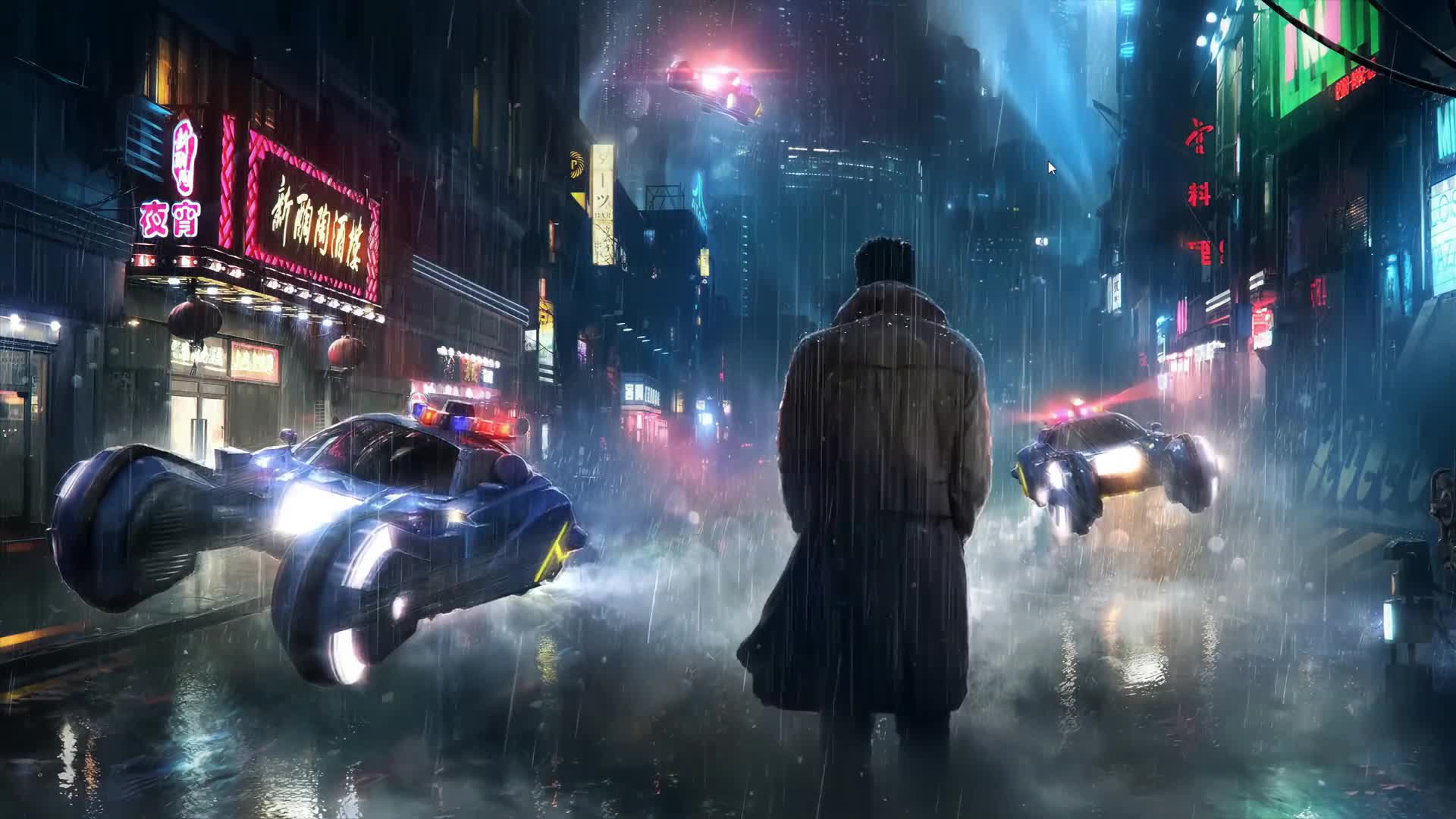 The 1997 game Blade Runner is arguably the most innovative detective game on this list. During a time when point-and-click games were relatively linear, Blade Runner introduced unique solutions that were decades ahead of its time.
Inspired by Ridley Scott's iconic film, the game allows players an unprecedented level of non-linear gameplay. Instead of merely collecting and using items, players interrogate non-player characters using the Voight-Kampff test from the movie, employ futuristic gadgets, and occasionally resort to using firearms. Intriguingly, each playthrough of the game offers a slightly different experience, as certain events and outcomes, such as who is revealed to be a replicant, are somewhat randomized. This leads to multiple branching storylines and various potential endings – an impressive feat achieved 25 years ago.
Despite its pixelated graphics, the game boasts pre-rendered backgrounds that perfectly capture the atmosphere of the 1982 film. Fans of the movie will appreciate the numerous references and cameo appearances of characters from Rick Deckard's story, which runs parallel to the game's plot. A recent remastered version offers a fresh opportunity to experience this classic game, albeit with some minor drawbacks.
8. The Wolf Among Us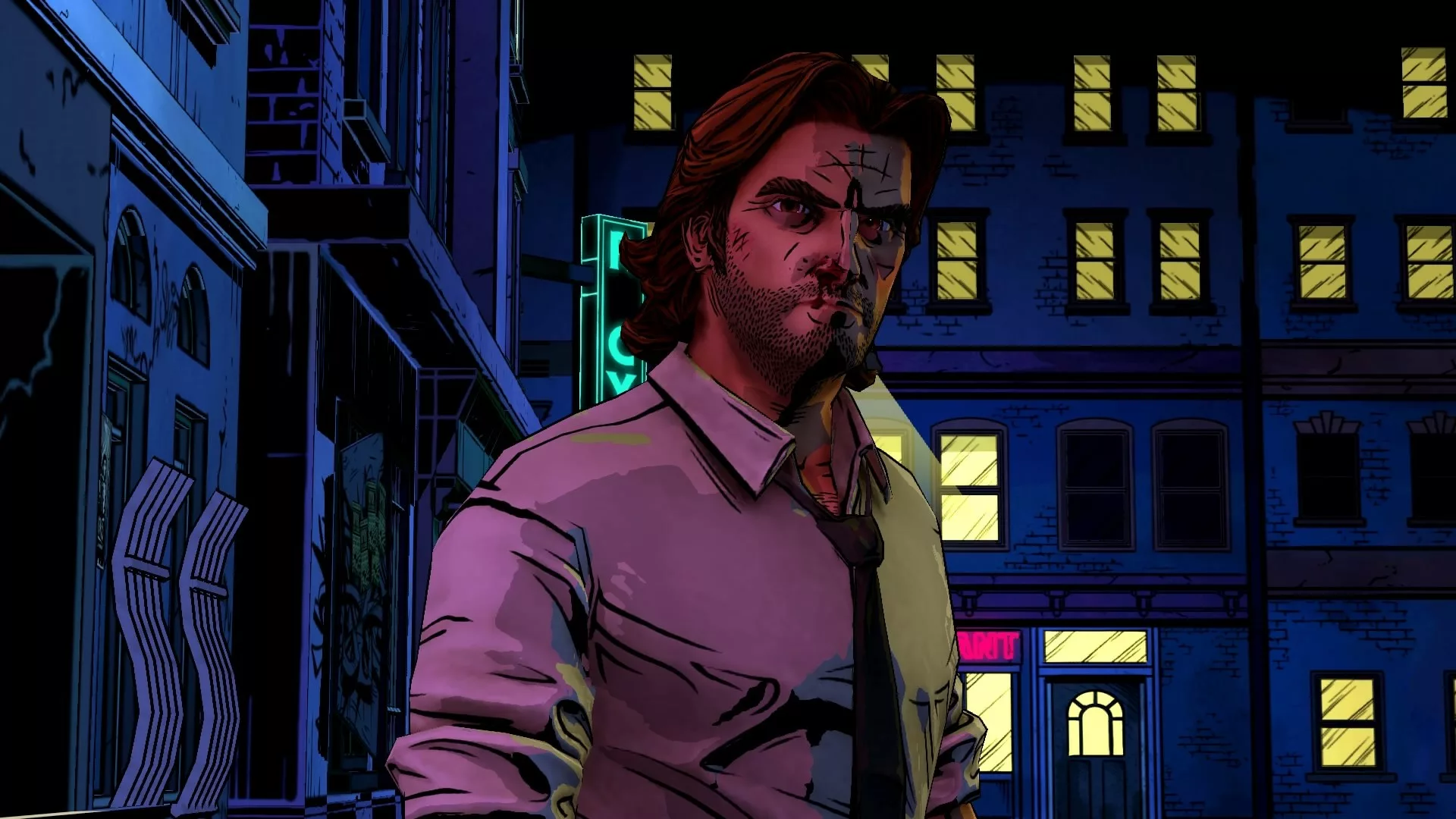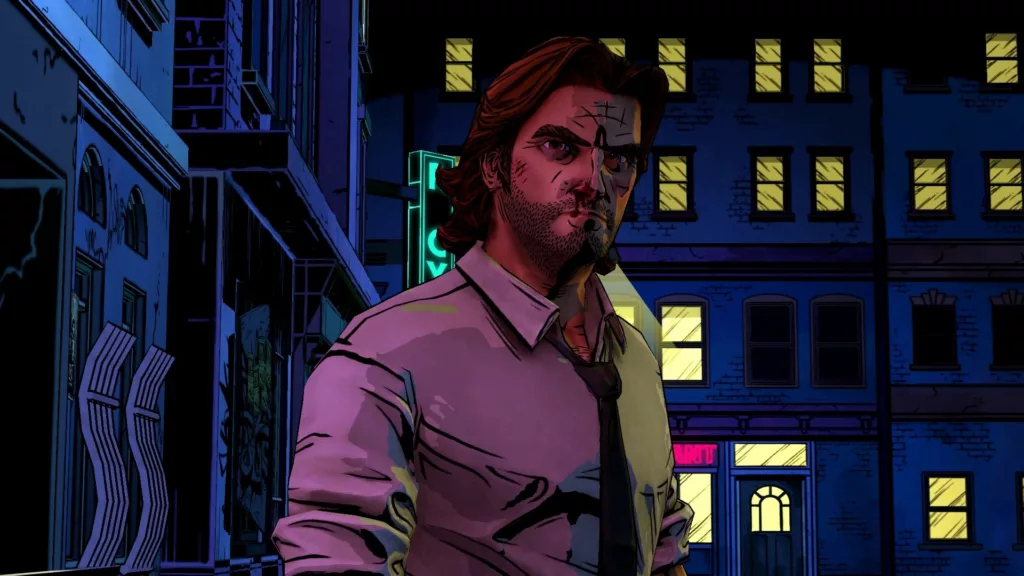 In the shadowy noir setting of The Wolf Among Us, childhood fantasies coexist in the grim, crime-ridden Fabletown, situated in modern-day Manhattan. Players assume the role of the Big Bad Wolf, Detective Bigby, in this episodic mystery developed by Telltale Games. As Bigby, it's your responsibility to maintain order in Fabletown while investigating the brutal murders of fairytale characters, using dialogue choices as your primary tool for achieving justice.
Your roommate is a surly pig, Mr. Toad isn't using his Glamour (an enchantment that disguises fairytale characters from humans), and a severed head has just appeared on your doorstep. Throughout the game, you'll encounter familiar characters like Snow White, the Huntsman, and Sleeping Beauty, as you gradually unravel the mystery surrounding the Fabletown killer. While the premise may seem whimsical, Telltale's trademark dark and somber storytelling ensures a gripping narrative. Much like in The Walking Dead, the choices you make carry significant weight and have far-reaching consequences.
7. Disco Elysium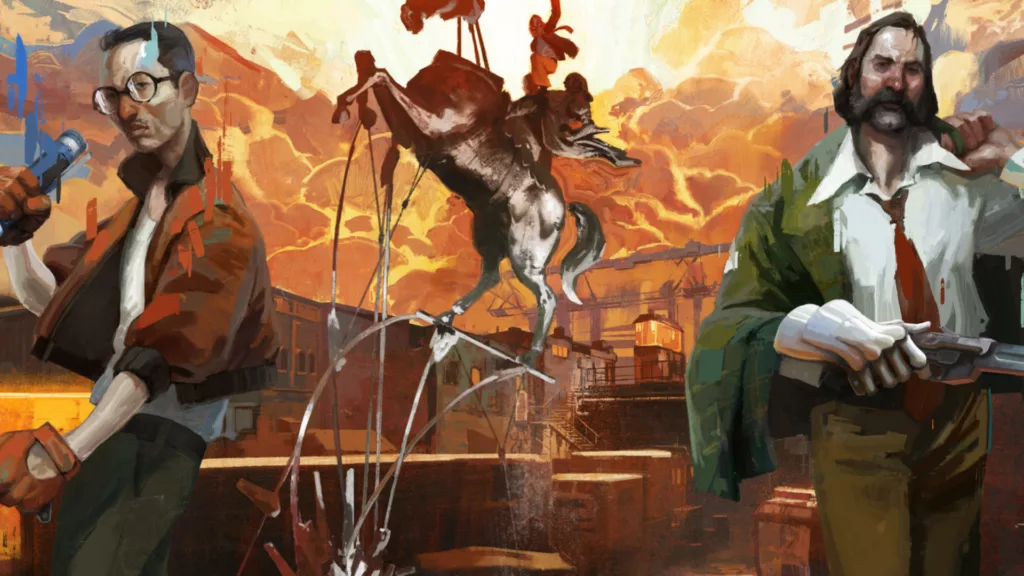 Numerous captivating crime narratives utilize the central investigation as a mere pretext for exploring the protagonist's inner psyche. This concept rings true in iconic stories such as Blade Runner and the True Detective series, as well as in Disco Elysium. Developed by the small Estonian studio ZA/UM, this independent game has garnered global acclaim due to its meticulously crafted, challenging, multi-layered, and melancholic narrative that touches on grandiose ideas, self-discovery, and a remarkably unique world that is both foreign and eerily similar to our own.
The player assumes the role of a police detective in the bleak port city of Revachol, a place that has seen the brutality of revolution and suppression. The shift to a capitalist society initially offered hope for progress, but instead, new issues arose. The murder of a corporate bodyguard under mysterious circumstances, with local workers suspected, has heightened tensions and raised the threat of further violent confrontations.
As the detective, the player's objective is not only to uncover the truth behind the murder and navigate the precarious conflict but also to rediscover their own identity. The protagonist has become ensnared in alcohol and drug addiction, resulting in memory loss. Throughout the game, players will unearth the secrets of Revachol and the darkest corners of their character's mind.
Disco Elysium is an isometric RPG devoid of combat, placing emphasis on dialogue. The outcome of the investigation hinges on the player's choices, skills, and abilities, ranging from logical thinking to intimidation or empathy and rhetorical prowess. True to its role-playing nature, the protagonist's character development and destiny rest in the player's hands. The player can choose to become a competent detective who overcomes addiction or spiral into paranoia, irrationality, and substance abuse.
Much like in True Detective, the investigation's resolution in Disco Elysium may seem unexpected and somewhat unsatisfying. However, the true value lies in the understanding gained about the protagonist and oneself throughout the journey.
6. The Vanishing of Ethan Carter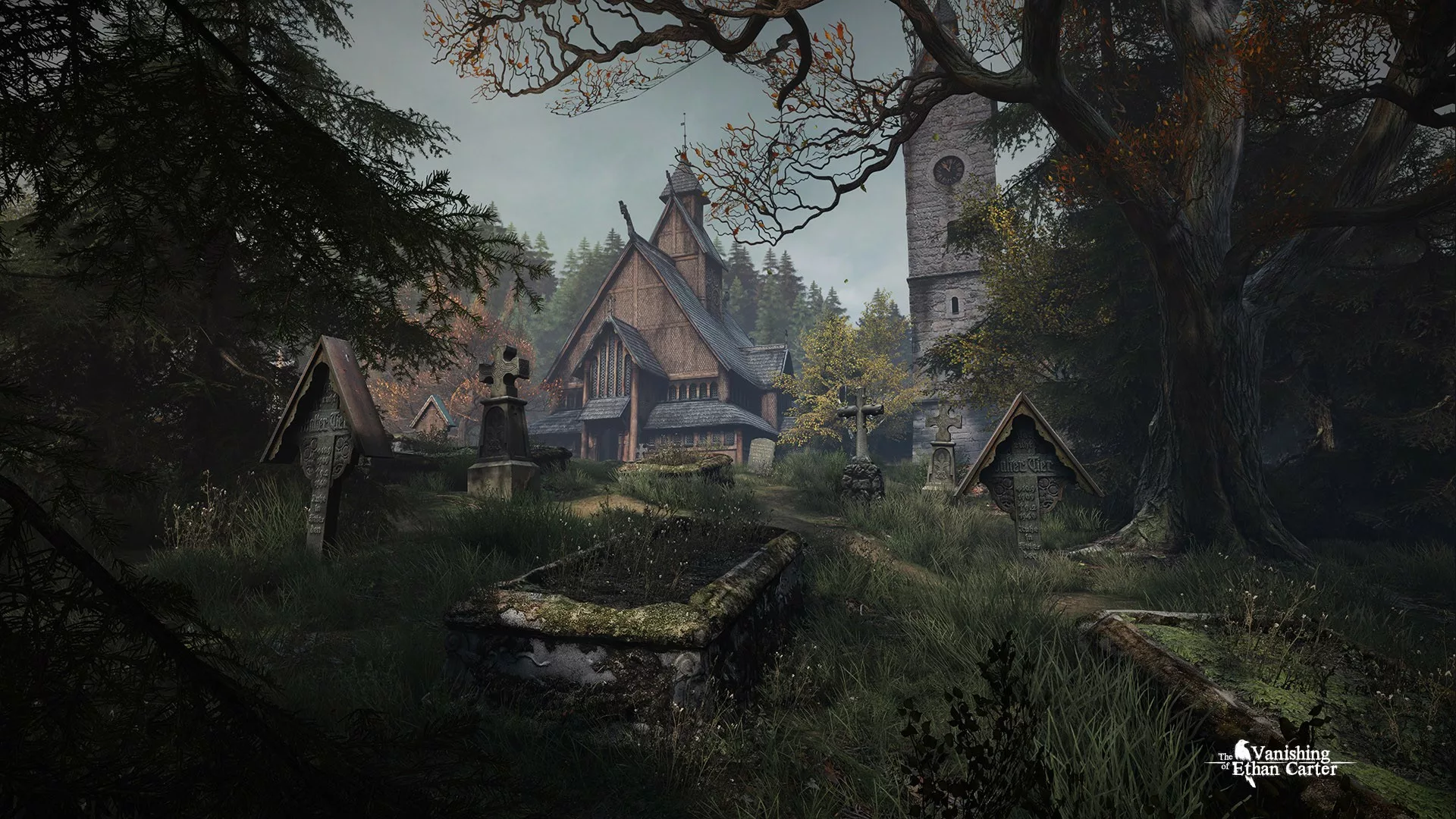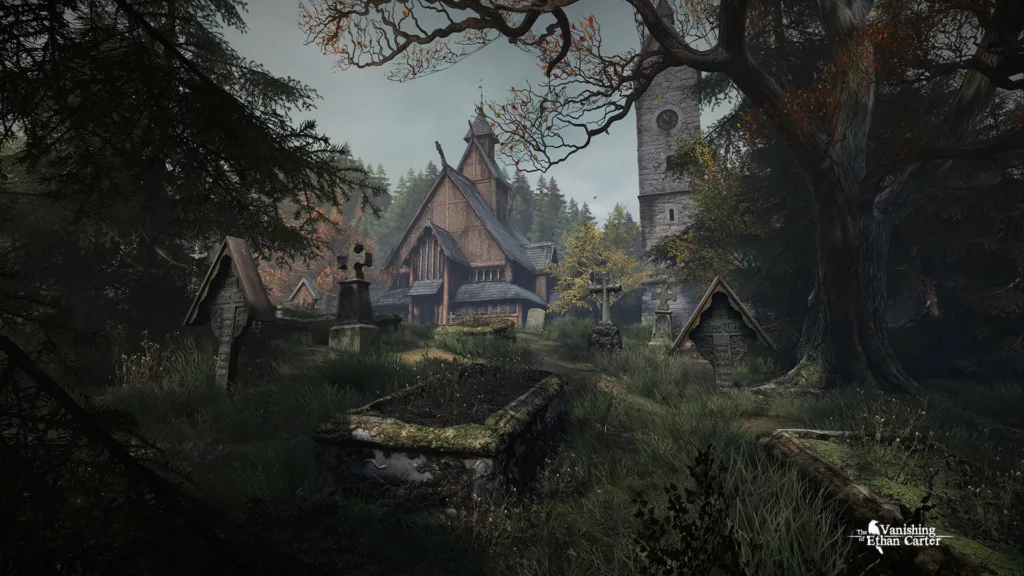 The Vanishing of Ethan Carter is a first-person exploration game that follows Detective Paul Prospero as he embarks on a paranormal search for the missing Ethan Carter in Red Creek Valley, Wisconsin. The game proudly displays its Twin Peaks and Village of the Damned influences as players scrutinize clues and reconstruct scenes using supernatural observational abilities.
This eerie and unsettling game contrasts the region's natural beauty with the chilling mission to locate the missing boy before time runs out. Players are free to explore the secluded valley in its entirety, examining every hidden corner and uncovering Red Creek's mysteries and the truth behind Ethan Carter's disappearance.
Minute clues are tucked away in the most improbable locations, prompting players to veer off the beaten track to gather additional narrative fragments. Diverging from many other detective games, The Vanishing of Ethan Carter allows players to theorize their own conclusions based on the evidence they uncover.
5. Sleeping Dogs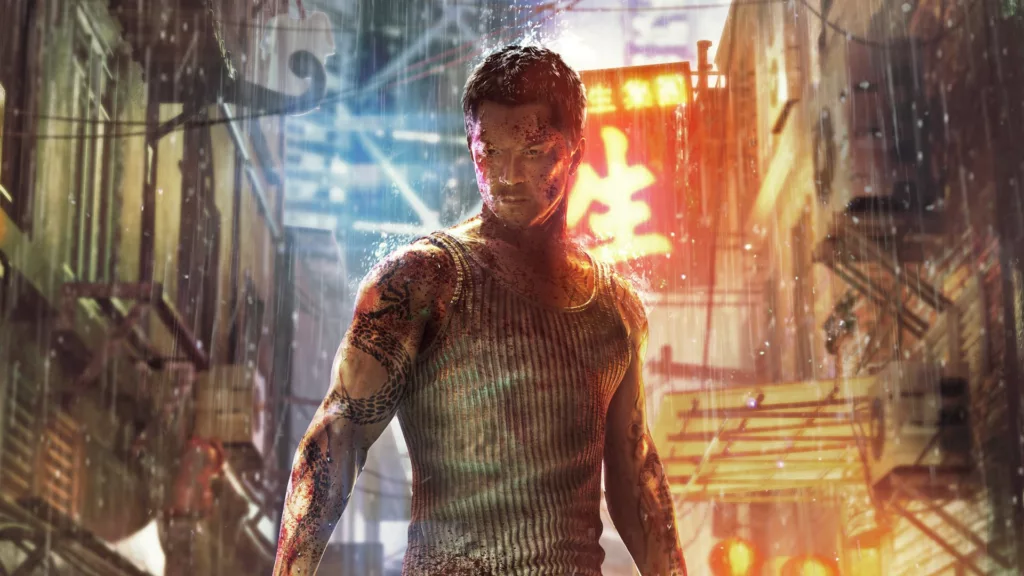 For a long time, any game that bore similarities to the Grand Theft Auto franchise was hastily dismissed as a mere "clone." Unfortunately, this label has hindered the success of numerous games, including Sleeping Dogs – an exceptional crime game that may have been overlooked due to such misconceptions.
In reality, Sleeping Dogs serves as a remarkable homage to Hong Kong action cinema. While its open-world activities may be limited, the game compensates with intense action sequences, stunning set pieces, and undeniable flair. This gripping story of an undercover cop striving to break free from the criminal underworld delves into the dark, alluring aspects of the crime genre, reminiscent of the finest John Woo films.
4. Condemned: Criminal Origins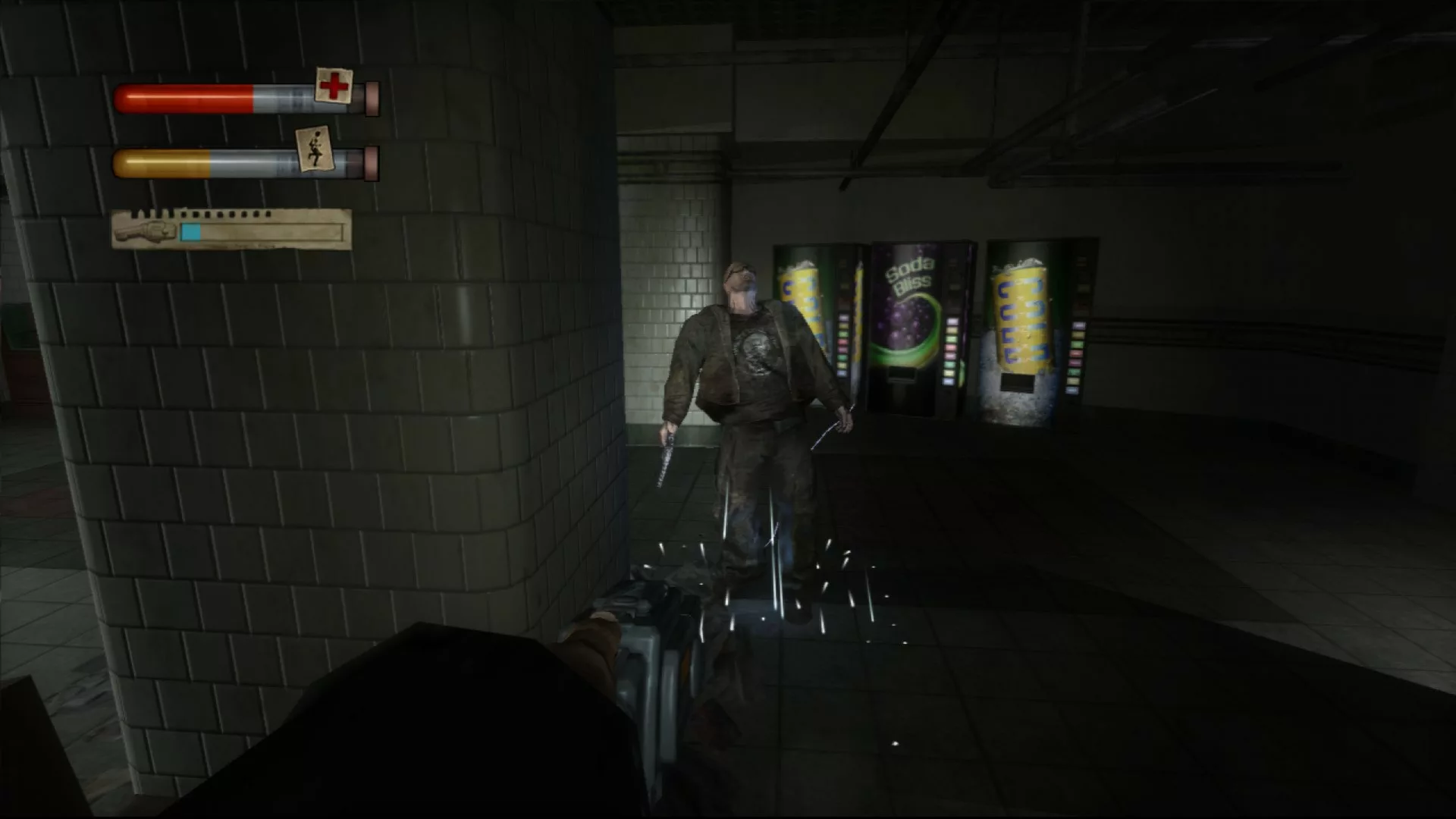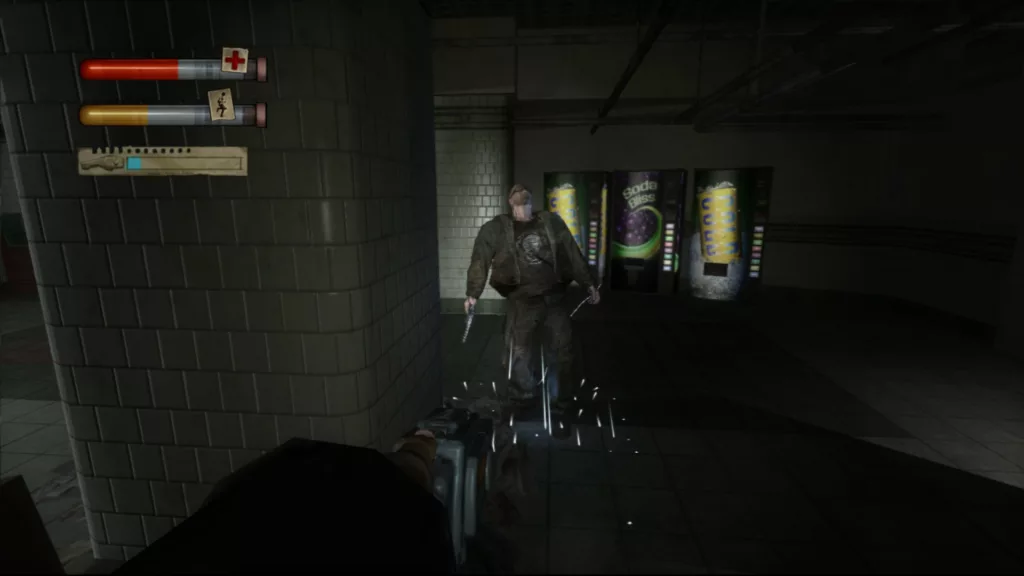 Most games featuring police officers and criminals tend to be open-world titles, allowing players to either prevent or commit crimes at their leisure. However, Condemned: Criminal Origins is an exceptional "crime" game that ventures into the realm of survival horror. Players step into the shoes of police investigator Ethan Thomas, who is on the trail of a notorious serial killer known as Serial Killer X. The story takes an unexpected turn when Ethan is framed for murder by the elusive killer, forcing him to navigate a city overrun by deranged criminals to clear his name.
Condemned: Criminal Origins excels at creating a tense atmosphere through its meticulously crafted environments. The game's oppressive lighting and detailed textures set the stage for an unsettling experience. Combat is intentionally slow and straightforward, amplifying the suspense throughout the game.
In many ways, Condemned: Criminal Origins can be likened to a lost episode of The X-Files, showcasing the sinister and horrifying depths lurking in the darkest corners of society. Aaron Greenbaum's description of the game highlights its distinctive qualities that set it apart from other crime-focused titles, offering players a uniquely grim and terrifying experience.
3. Heavy Rain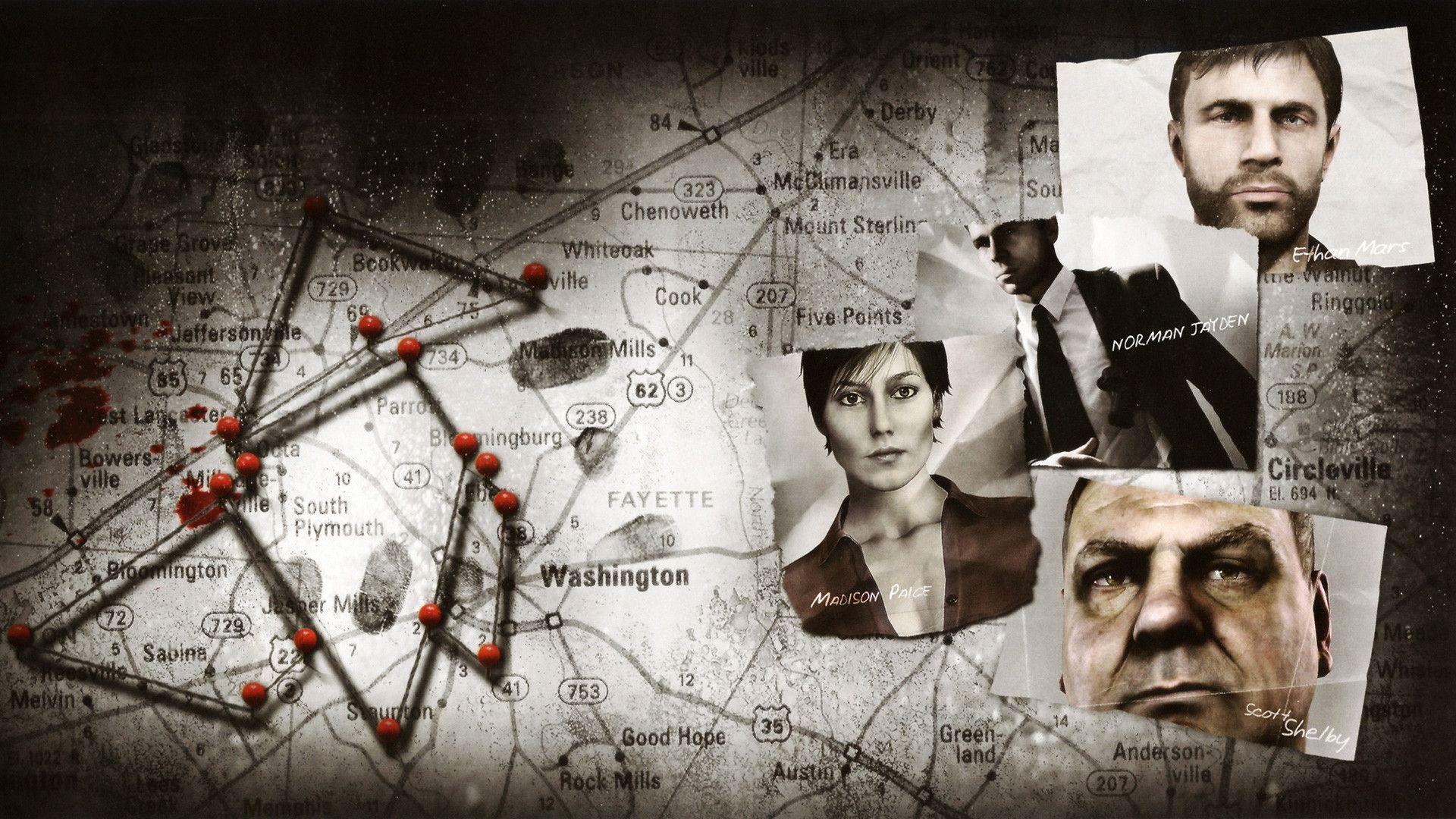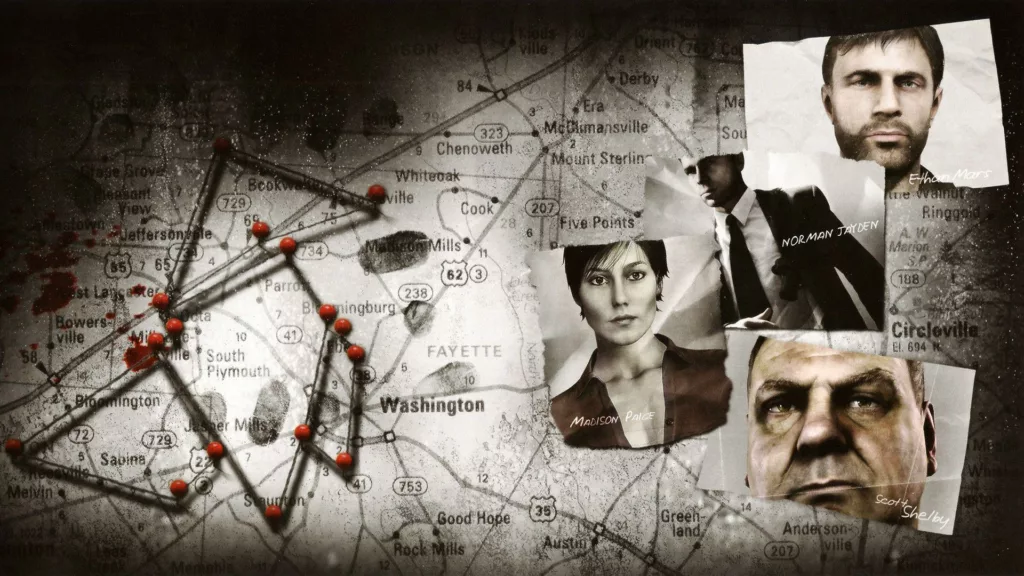 Heavy Rain's narrative centers around solving the case of a sinister child murderer who leaves origami at each crime scene. Players view the investigation from the perspectives of four distinct characters: Ethan, a concerned father; Madison Paige, a journalist; Norman Jayden, an FBI agent; and Scott Shelby, a private detective. Each character has their own motivation and methods, with Norman's story featuring the most investigative sequences. He utilizes IWO, a pair of futuristic glasses and a glove that enable evidence collection and analysis in augmented reality mode.
The atmosphere in Heavy Rain is palpably tense, reminiscent of David Fincher's films, but with an even greater sense of darkness and despair. The fact that the victims are children renders the killer particularly heinous, and each main character is deeply flawed. They grapple with issues like depression, chronic insomnia, drug addiction, and childhood trauma, which are seldom seen in video game protagonists. Moreover, each character can die permanently, in multiple ways, potentially leading to an even more tragic ending among the many possible story conclusions.
2. Detroit: Become Human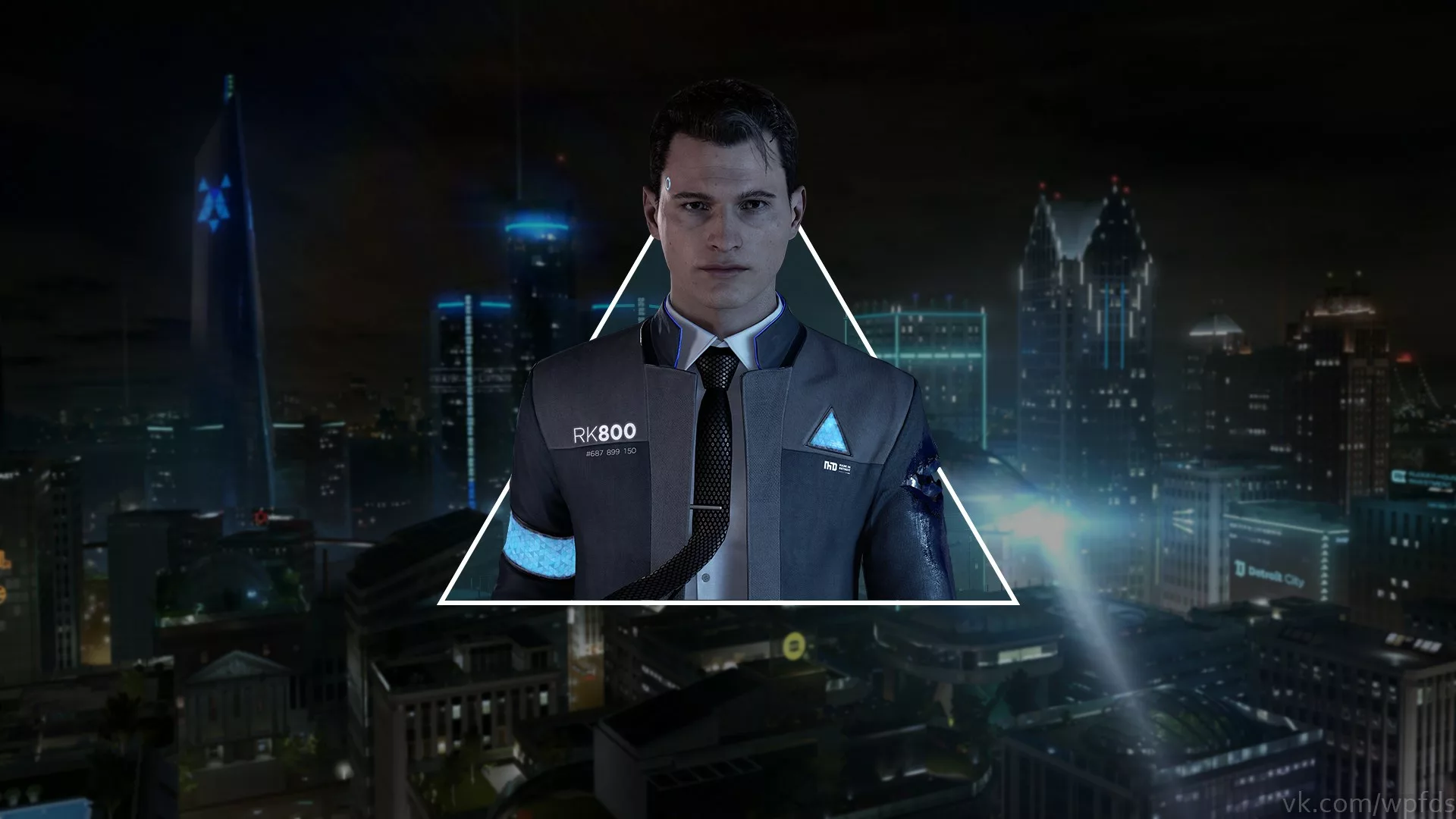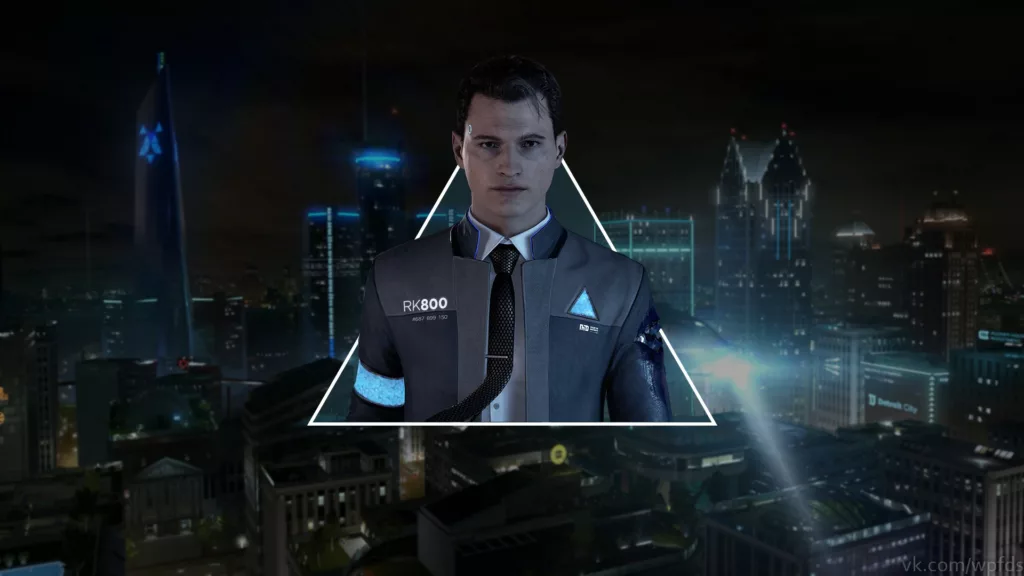 David Cage's Detroit: Become Human offers a comparatively lighter approach to detective themes. One of the three main characters, Connor, is an android detective whose synthetic nature allows him to perceive more than a human investigator. Players examine evidence at crime scenes that are otherwise invisible to humans and reconstruct the events based on their findings.
The game's time-constrained aspect, which is masterfully introduced in the opening sequence, heightens the stakes, reminiscent of Hitchcock's suspenseful works. As expected in an interactive film, numerous choices can be made, some of which may lead the investigation to a dead end.
Connor's storyline in Detroit: Become Human is a well-crafted detective tale. The cool, calculating android gradually acquires human emotions throughout the narrative. In a nod to classic buddy cop films, he partners with Hank, a grizzled, alcoholic detective portrayed by Clancy Brown. Hank harbors a dark past and an initial aversion to androids. Over time, their rough relationship can evolve into a friendship or, conversely, escalate tensions, resulting in the two turning against each other.
1. L.A. Noire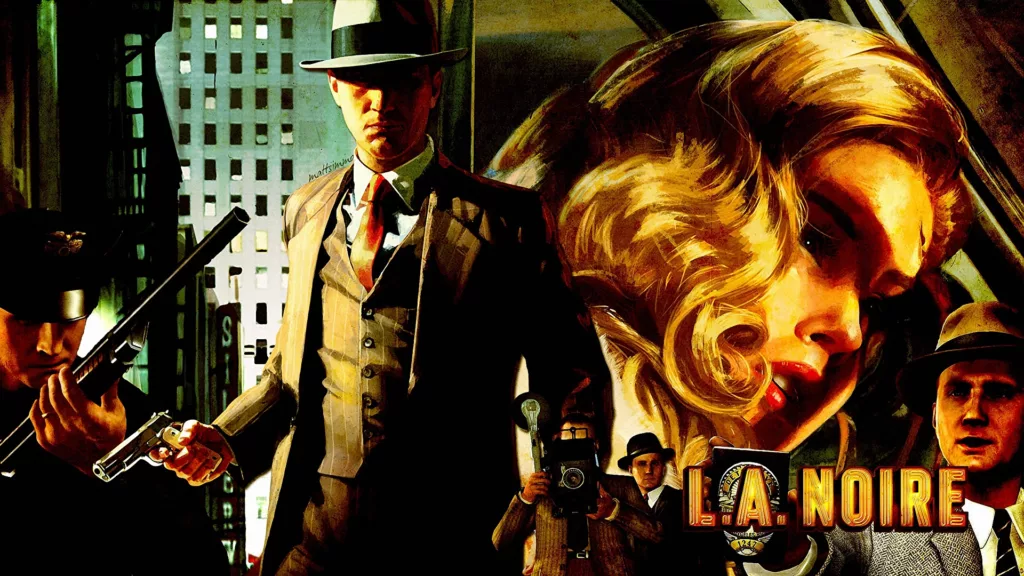 L.A. Noire, developed by the now-defunct Team Bondi, may disappoint those expecting a 1940s version of GTA. Despite featuring period-accurate vehicles, an open-world city, and shootouts, these elements only serve to set the stage for the game's true focus: meticulously crafted investigations.
Each investigation in L.A. Noire is a standalone mini-story. Players examine crime scenes, gather evidence, interview witnesses, interrogate suspects, consult with the coroner, and occasionally engage in chases or shootouts, all reminiscent of a procedural crime drama. While initial cases are relatively straightforward, they become increasingly complex and challenging over time. Players can even fail investigations entirely, leading to reprimands from their superiors.
L.A. Noire provides an in-depth look at police work across various ranks, starting from a beat cop and progressing to the infamous L.A. Vice. As players advance, they are partnered with different colleagues, working together to solve simple cases, unravel the dark mystery of a serial killer, become entangled in gangster feuds, and uncover an extensive conspiracy. The game's setting is rich and atmospheric, immersing players in smoky jazz clubs, Italian restaurants, lavish movie studios, and opulent villas in the Hollywood Hills.
L.A. Noire's most renowned feature is its groundbreaking facial animation technology, which surpasses many modern titles in realism. Each line of dialogue was recorded in both audio and 360-degree video, allowing for a unique mechanic where players observe facial expressions to determine truthfulness, deception, or evasiveness.
Combined with deductive reasoning and evidence-based refutations, this feature creates an authentic simulation of investigative work. Sadly, the high costs and time-consuming nature of facial recording technology ultimately led to its abandonment in newer productions, and Team Bondi's dissolution. Consequently, hopes for a sequel remain unfulfilled.
In a world filled with an ever-growing library of games, the crime story genre continues to captivate players with its engaging narratives, memorable characters, and innovative gameplay mechanics. The 16 games we've explored in this article represent the very best the genre has to offer, providing countless hours of entertainment and challenging your problem-solving skills along the way.
Whether you're a fan of gritty crime dramas, lighthearted detective stories, or mind-bending mysteries, there's a game on this list that will speak to your inner sleuth. So grab your magnifying glass, gather your wits, and prepare to immerse yourself in the thrilling and unpredictable world of interactive crime narratives.