Are you a cat lover looking for a cozy and heartwarming game to play? Look no further than Quilts & Cats of Calico! Developed by Monster Couch, this digital adaptation of the award-winning board game Calico invites you to immerse yourself in a world inhabited by cats and explore their influence on people's lives.
In this game, you play as a quilter wandering around the land of cat lovers. Your mission is to thwart the evil plans of an enemy that threatens to take over this world.
The game offers a unique blend of quilt-making and cat-caring mechanics, where you get to create a quilt from patterned scraps of fabric and lure cute cats with their own bedding pattern preferences.
But that's not all! Quilts & Cats of Calico offers a range of exciting features and game modes that will keep you engaged for hours. Let's take a closer look:
Beyond the Limits of Adaptation
The game is set in a warm and cozy world full of cuddly cats. It's a world full of patterns and projects waiting for the master of sewing quilts. With different variants of the rules and mechanics in the campaign game, you will never run out of challenges to face.
Choose Your Favorite Game Mode
Whether you want to embroider quilts solo or compete with other players, Quilts & Cats of Calico has got you covered. The cross-platform multiplayer mode allows you to invite friends to play or compete with random players. You can also take on AI of varying difficulty in the calmer solo mode.
Embroider Your Adventures
The game also offers a story mode campaign, inspired by the works of Studio Ghibli. Here, cats have the power to influence people's lives, and you must climb to the top of the urban hierarchy and face an enemy who wants to dominate the world of people and cats. Sew quilts, improve your craft, and help those you meet during your journey.
Spend Time with Your Cats
In Quilts & Cats of Calico, cats are active participants in the games. They will lazily watch the boards, prance and run, and sometimes fall into a blissful nap. You can interact with them, pet them, and move them to another place.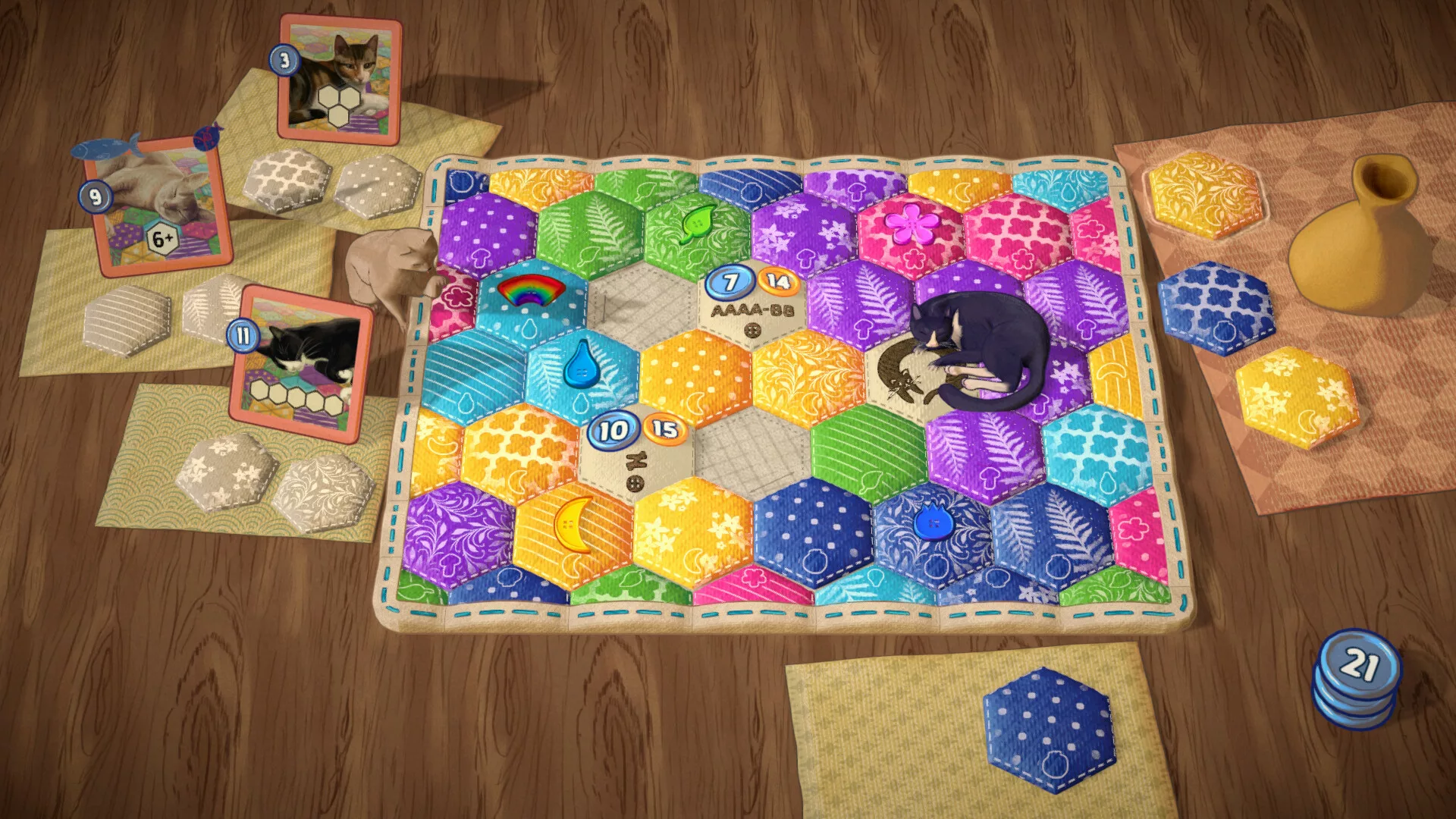 Expanded Customization
Create your very own cat in Quilts & Cats of Calico! You can give it a name, choose the color of its fur, and dress it in different outfits. You can also change the background of the game and use other quilt patterns.
Beautiful, Relaxing Music
The game features a stunning soundtrack created by Paweł Górniak, the composer responsible for the soundtrack to the digital version of Na Skrzydłach. The music will transport you to the world of Quilts & Cats of Calico and let you relax and unwind.
Quilts & Cats of Calico is developed by the Polish studio Monster Couch and is available on PC and Nintendo Switch. The demo is only available from April 24 to May 1, 2023, so don't miss out on the opportunity to experience this adorable and engaging game.
Whether you're a fan of cats or just looking for a fun and cozy game to play, Quilts & Cats of Calico is the perfect choice for you.