Halo Infinite Season 4: Infection has arrived, bringing with it a host of exciting updates and additions. Players can now immerse themselves in new maps, experience the beloved Infection mode, and enjoy a fresh cross-season progression system.
This season's battle pass offers a remarkable collection of 100 tiers of unlockable items, including the introduction of premium coats that can be applied to weapons and armor across all cores. Additionally, two new maps, Forest and Scarr, have been added to further enhance the gameplay experience.
Stand Out with Striking Armor Sets and Coatings
The Season 4 battle pass in Halo Infinite features themed armor sets and coatings that truly make a statement. One of the standout armor sets is the Hazmat core, which showcases a unique and distinctive appearance.
Departing from the predominantly metallic aesthetic of traditional armor sets, the Hazmat core presents a more cloth-like design, accented by carefully placed metal components. The default helmet boasts a sizable visor and a breather, with the hazmat yellow and black color scheme adding to its distinctiveness.
This departure from the usual cosmetic designs is a welcome change, addressing previous concerns about the lack of visual variety in Halo Infinite's cosmetics.
The Thrilling Return of Infection Mode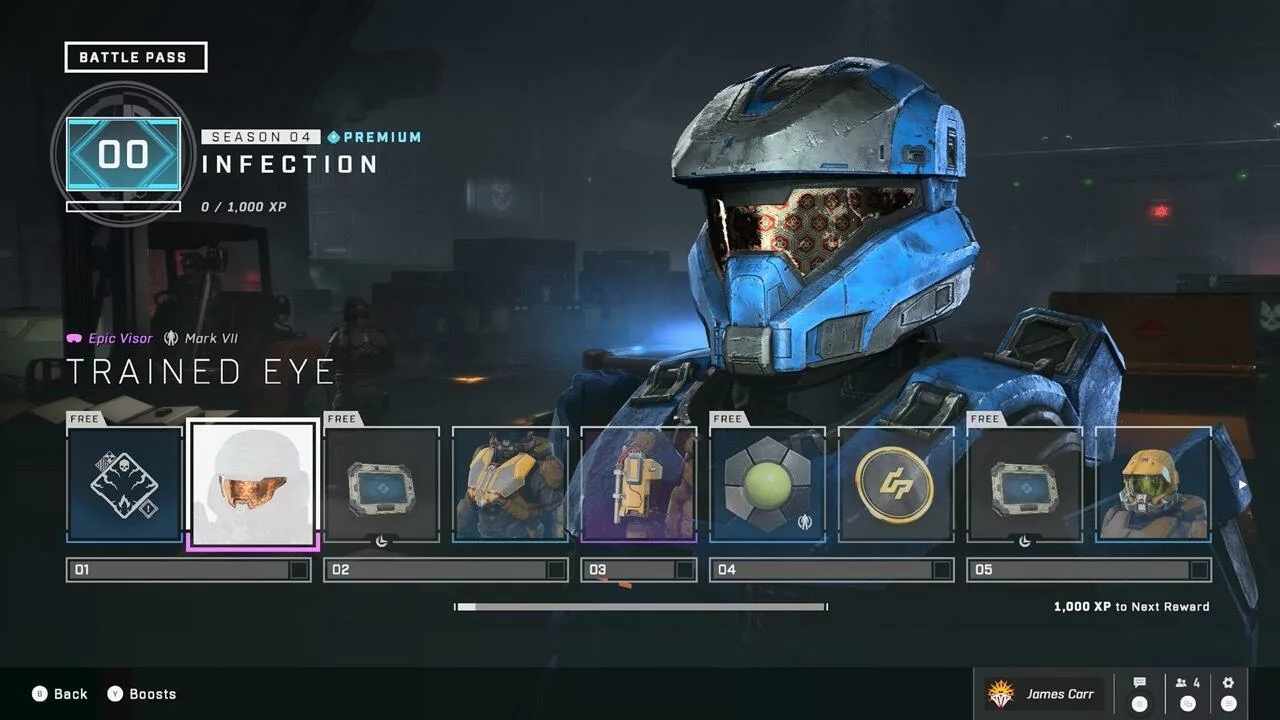 For fans of the long-standing Infection mode, Halo Infinite Season 4 brings back this beloved gameplay experience. Infection pits a small group of infected players armed with energy swords against a larger group of survivors.
When a survivor falls victim to the infected, they join their ranks, continuing the cycle until either time runs out or no survivors remain. This thrilling mode promises intense battles and heart-pounding moments as players fight to survive or embrace their newfound infection.
Advancing Through the Career Progression
Halo Infinite Season 4 introduces a revamped career progression system reminiscent of the rankings found in earlier Halo titles. Players now have a career ranking that reflects their dedication and playtime in Halo Infinite.
Starting from the cadet rank, players progress through a single tier, such as Bronze, before moving up to the next higher tier. The ultimate pinnacle is the esteemed Onyx tier.
While simply completing matches contributes to rank advancement, performing exceptionally well will expedite your ascent through the ranks. This career progression system offers players a tangible representation of their time invested in Halo Infinite.
Changes to Seasonal Story Cutscenes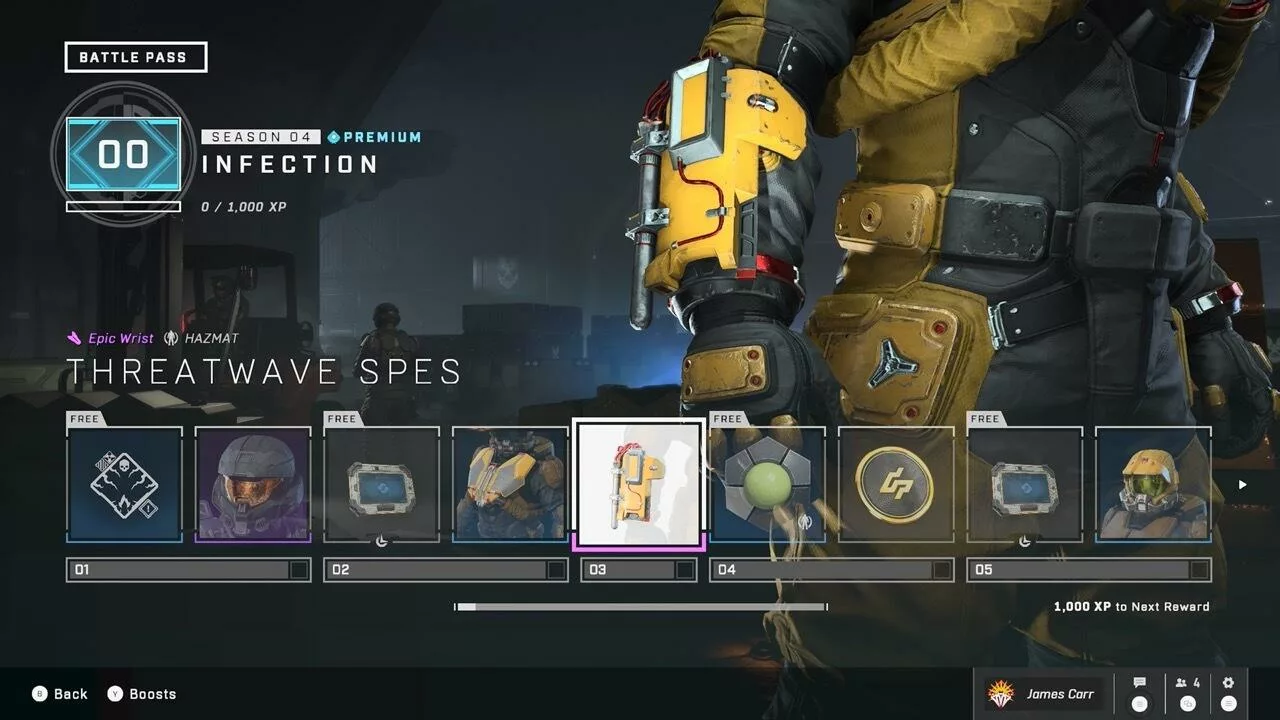 As Halo Infinite Season 4 unfolds, it also marks the conclusion of the high-quality story cutscenes that were previously released alongside each new season. 343 Industries has made the decision to focus their resources on more critical tasks, such as creating new content for Halo Infinite.
While this may disappoint fans eager for further insights into the expansive Halo universe, it underscores the team's commitment to delivering new and exciting gameplay experiences.
As players dive into Halo Infinite Season 4: Infection, they can indulge in the visually stunning cosmetics, immerse themselves in the intense Infection mode, and explore the new career progression system. With these thrilling additions and ongoing updates, Halo Infinite continues to captivate players and provide countless hours of epic gaming adventures.