In the wake of its initial announcement, Assassin's Creed Mirage has held its secrets close despite numerous leaks. The grand unveiling of its gameplay, along with a release date at the PlayStation Showcase, piqued fans' interest, especially given its thematic ties to the popular Prince of Persia. Recently, Ubisoft offered a deeper glimpse into how this new addition will honor the franchise's early titles.
In a revealing developer diary, Ubisoft explains the shift in Mirage's gameplay dynamics from the parkour styles seen in Origins, Odyssey, and Valhalla.
The game is set to deliver an experience reminiscent of the original Assassin's Creed fluidity and momentum in parkour. Nestled within the vibrant confines of 9th-century Baghdad, the game design focuses on vertical exploration, filled with narrow, obstacle-dense streets.
New Age Gameplay with a Dash of Nostalgia
Classic parkour maneuvers from the earlier games, such as cornering, using elevators to quickly scale buildings, and jumping over objects, have been incorporated into Mirage. The protagonist, Basim, surpasses Eivor in agility and speed and will acquire new skills, such as pole vaulting, to cross larger chasms between rooftops.
Mirage brings back the series' iconic social stealth mechanism, featuring Basim melding into crowds or bribing factions using unique tokens to commandeer AI groups, thereby accessing protected areas without detection.
These elements echo the essence of the early Assassin's Creed games. However, Mirage steps it up with smarter enemy AI, further enriching the gameplay experience.
Despite the introduction of varied enemy types, the game encourages players to steer clear of combat where possible. Emulating the true spirit of an assassin, Basim is primarily focused on hunting, strategizing, and executing his plans from the shadows.
The Dawn of a New Era for Assassin's Creed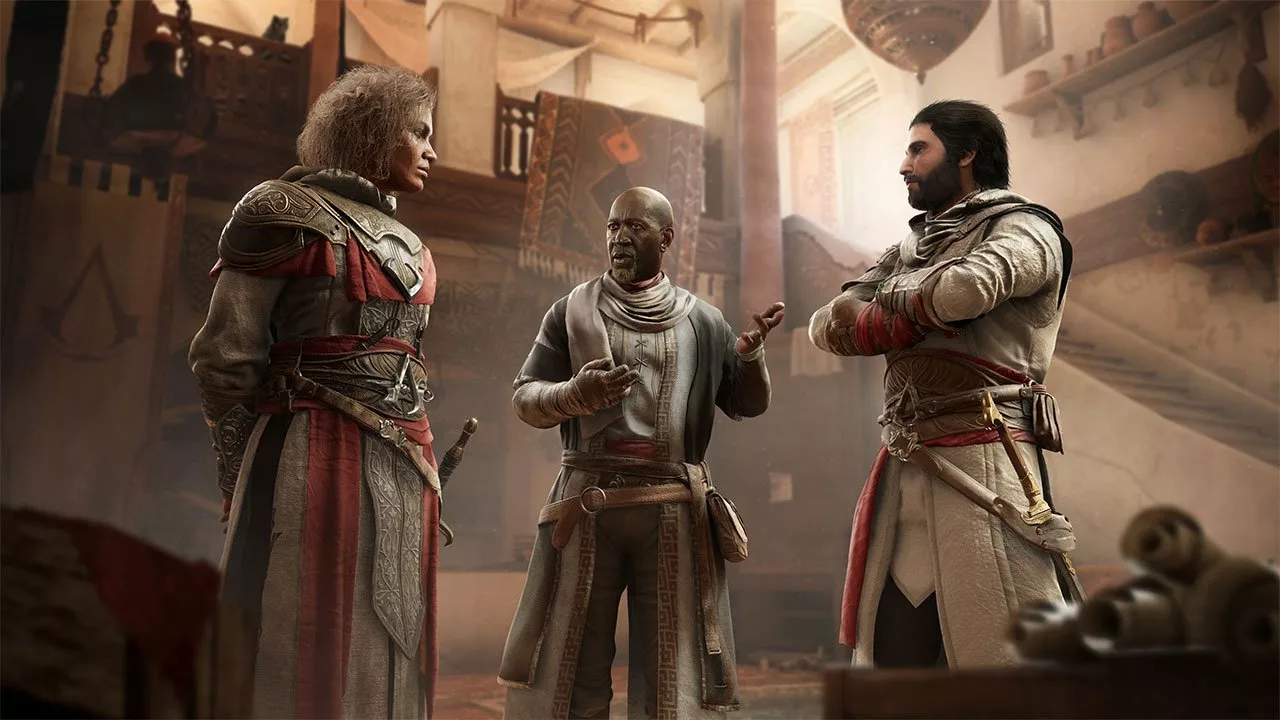 Serving as the series' final installment before the impending transformation through the Infinity hub, Assassin's Creed Mirage is set to arrive on PS5, PS4, Xbox Series, Xbox One, and PC this October.
This game is not just a new chapter in the franchise, but a homage to the roots that have made Assassin's Creed an iconic series in the world of gaming.
Unravel Basim's Hidden Backstory: Dive deep into the transformation of Basim Ibn Ishaq from a street thief to a member of the ancient Brotherhood of Assassins. Get the full narrative experience in our detailed Assassin's Creed Mirage Review.