Ready to journey down memory lane with Brendan Fraser? From his heartfelt performance as a high school football player in 'School Ties' to his lovable heroics in 'The Mummy,' Brendan Fraser has carved out a place for himself in Hollywood. This article will take you through a cinematic odyssey, exploring the top 15 films of his career that truly underscore his versatility and talent. So, prepare yourself for a whirlwind tour through Fraser's filmography, as we delve into the roles that made him the beloved actor he is today. We promise; you're in for a cinematic treat!
Bedazzled (2000)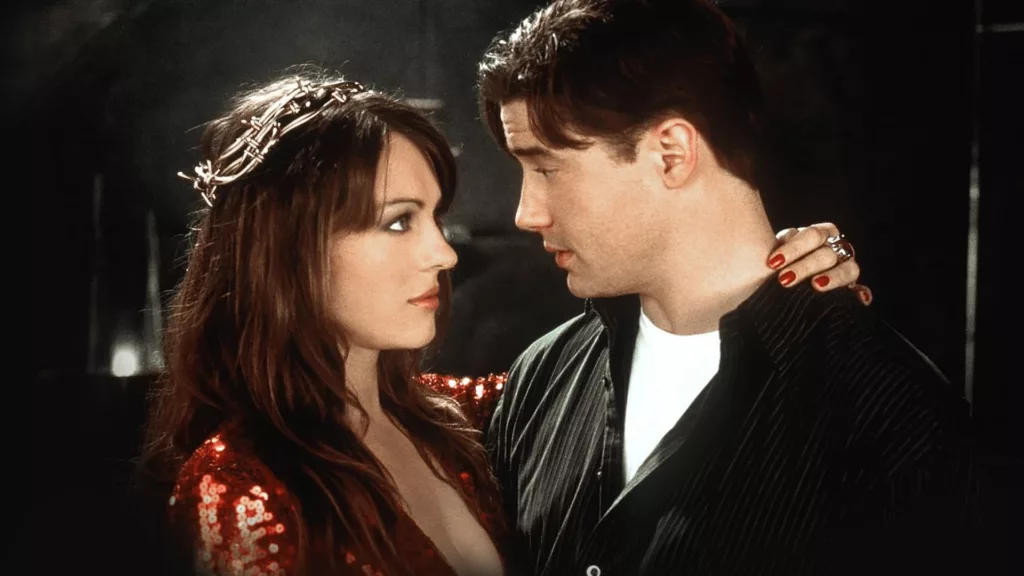 Brendan Fraser portrays Elliot in the romantic comedy 'Bedazzled', a simple man who believes that winning the affections of his dream girl, Allison (played by Frances O'Connor), is virtually impossible. In his desperation, Elliot strikes a Faustian deal with the devil, trading his soul for seven wishes. His only goal is to win Allison's heart.
However, Elliot soon realizes that what appears straightforward can be surprisingly complex when the devil meddles with his decisions. Consequently, he stumbles and makes numerous blunders. This heartwarming romantic comedy embarks on a journey through the trials and tribulations that Elliot must endure to discover himself and ultimately identify who he truly wants to share his life with.
George of the Jungle (1997)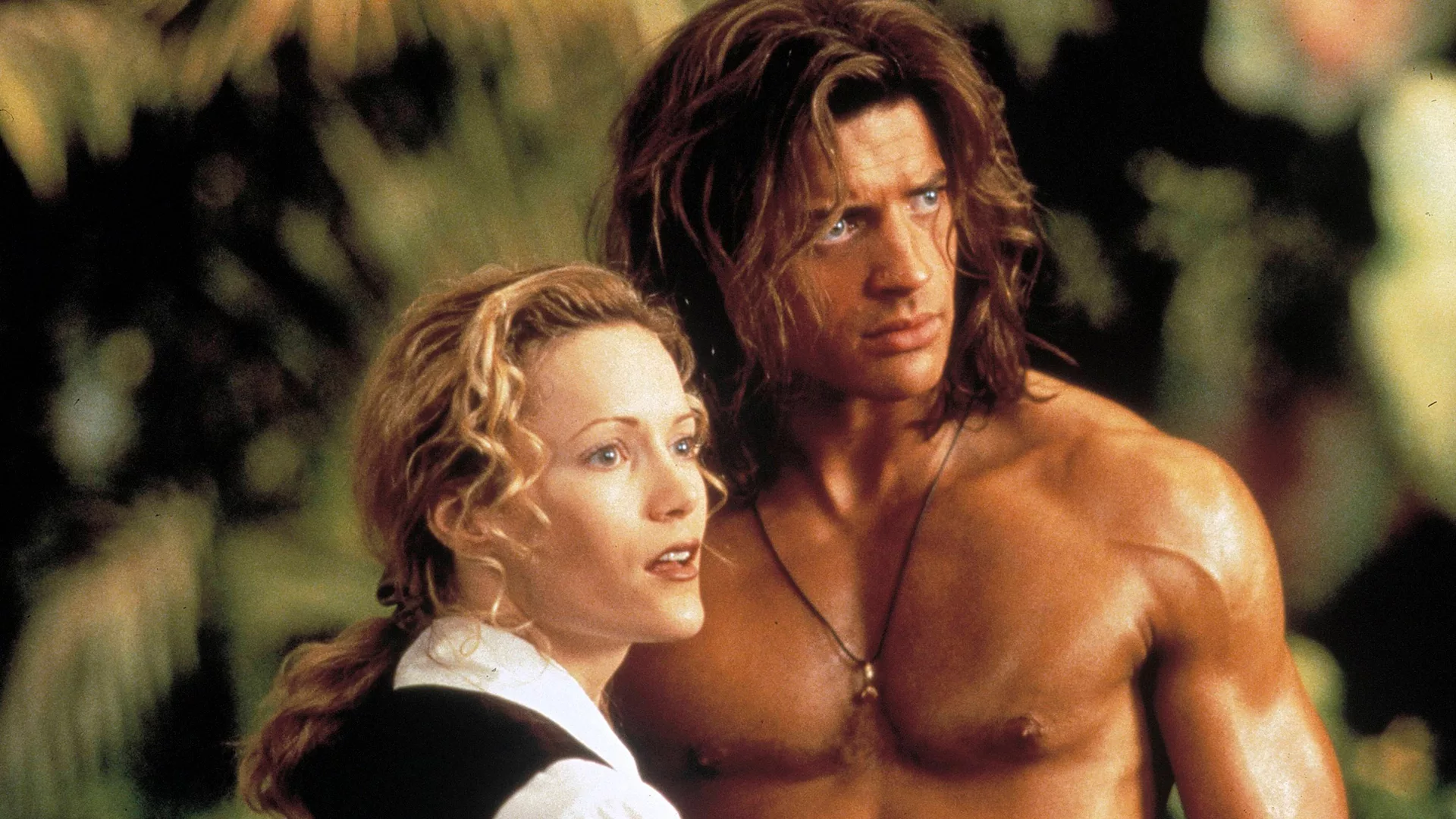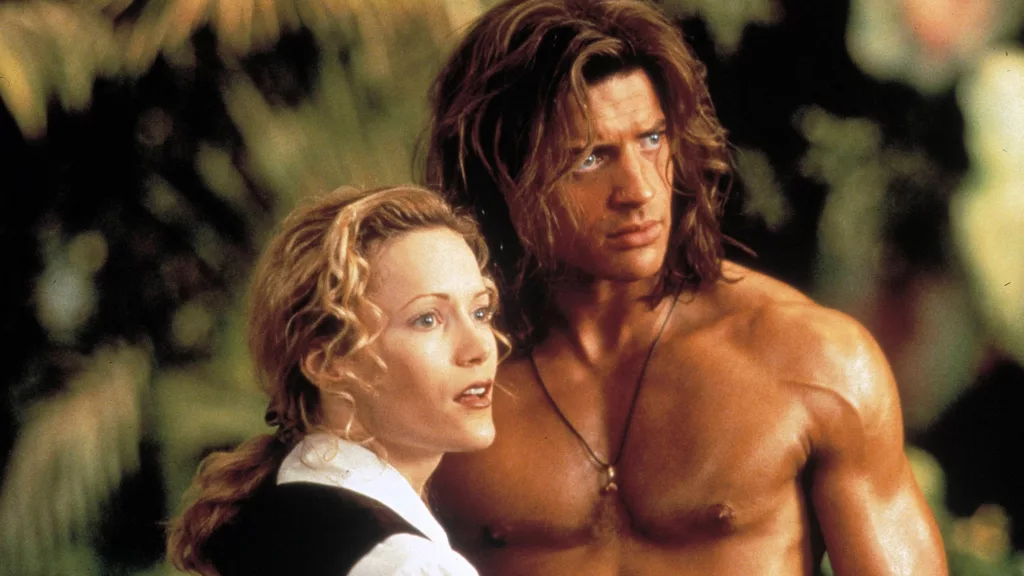 'George of the Jungle' is a lively and comical live-action adaptation of the 1960s animated Tarzan parody. The film reinvents the genre of physical comedy, featuring Brendan Fraser's physically adept and hilariously klutzy George. He fearlessly swings through the eponymous jungle, often bumping into trees, all while falling – both in a literal and emotional sense – for the spirited San Francisco heiress Ursula Stanhope (played by Leslie Mann).
In her review of this Disney blockbuster back in 1997, Lisa Schwarzbaum of Entertainment Weekly lauded Fraser's engaging performance. She noted that Fraser, having previously played a primitive man in 'Encino Man', brings a humorous charm to his character with his unwieldy Nicolas Cage-in-Con Air hairstyle, while simultaneously grappling with his burgeoning affection for Ursula. His delightful performance is sure to win you over, charming even the most stoic of viewers.
Blast from the Past (1999)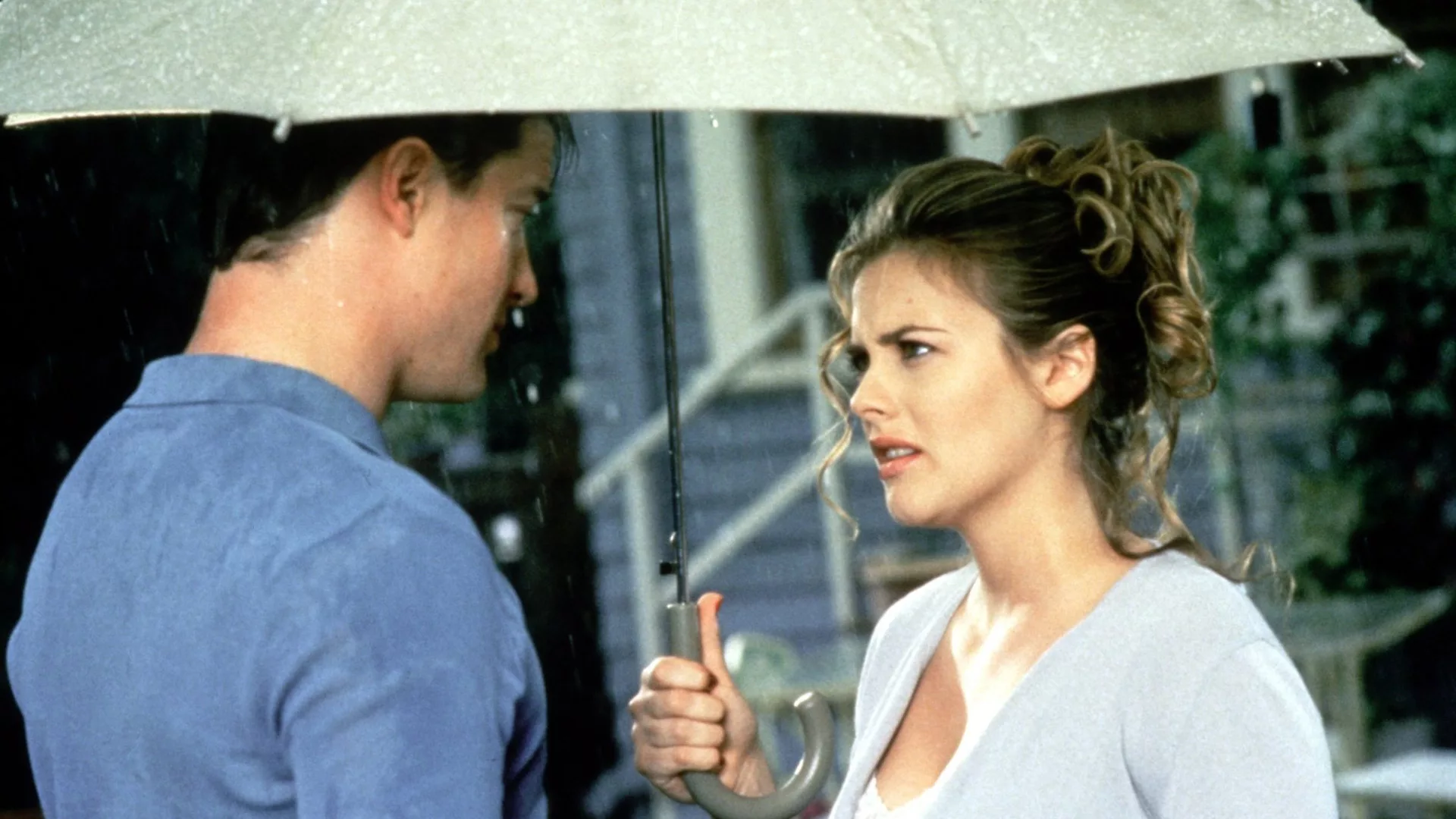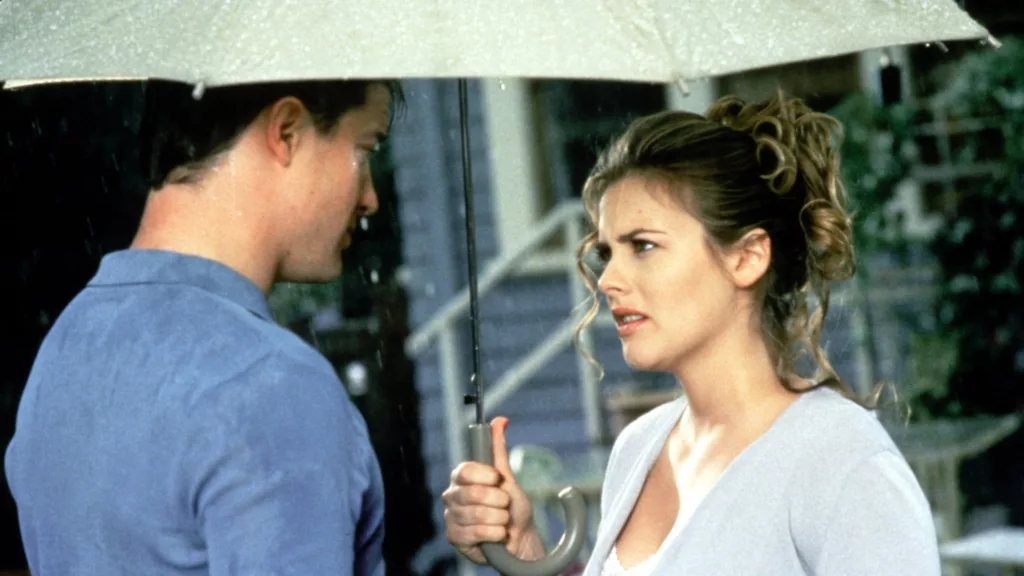 In the endearing romantic comedy 'Blast from the Past', we meet Adam, portrayed by Brendan Fraser, a man who has spent the initial 35 years of his existence in a nuclear fallout shelter. This unique dwelling was constructed by his overcautious father, built under the assumption of an imminent nuclear war. However, when Adam ventures into the world of 1997 America for the first time, he quickly comprehends that the anticipated nuclear disaster never occurred.
Suddenly, he is thrust into a society that he has never experienced or understood. This film then becomes a journey of adjustment and adaptation as Adam tries to navigate through a world that is completely alien to him. Amidst all this, he also tries to charm Eve, a character brilliantly played by Alicia Silverstone, as he fumbles and stumbles in this unfamiliar world he's been catapulted into.
With Honors (1994)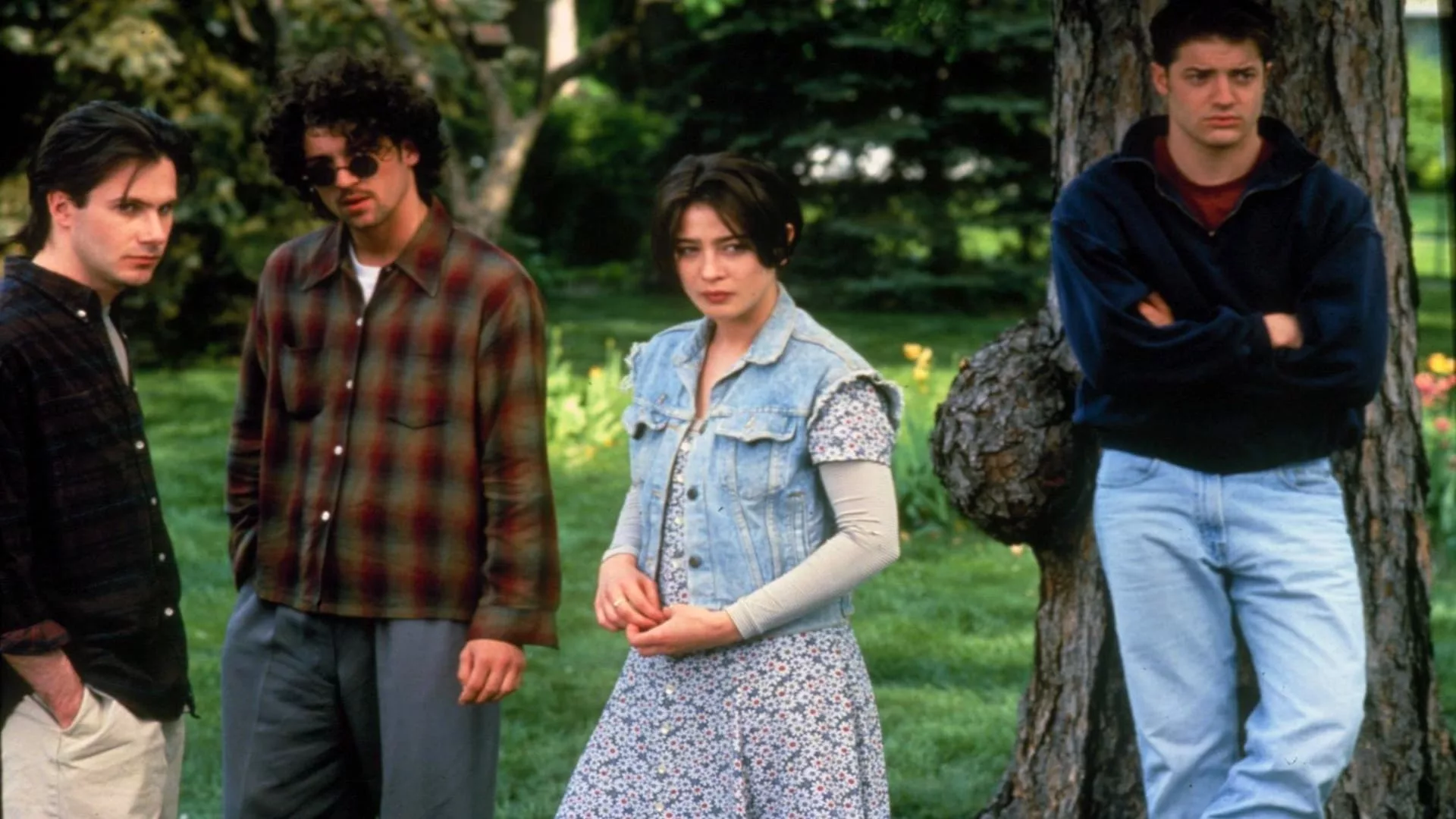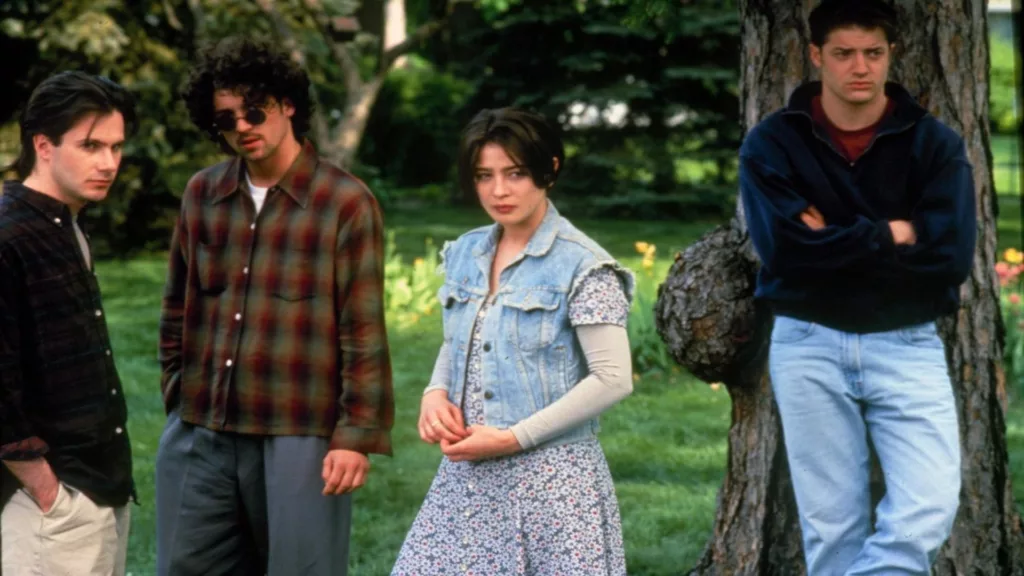 Prior to the widespread acclaim of "Good Will Hunting" in 1997, and after "Dead Poets Society" in 1989 inspired us to live each day to its fullest, director Alek Keshishian graced us with a powerful film that dwelled in the profound words of Walt Whitman. This was brought to life through the performance of Joe Pesci's Simon Wilder.
Alongside him, Brendan Fraser gives a sterling performance as Monty, a Harvard student, demonstrating a serene elegance in his acting. His performance stands out even among an array of skilled actors, deserving recognition by the Screen Actors Guild Awards for cast ensemble, had the award been in existence then. Fraser's compelling performance contributes significantly to the film's profound impact.
Still Breathing (1997)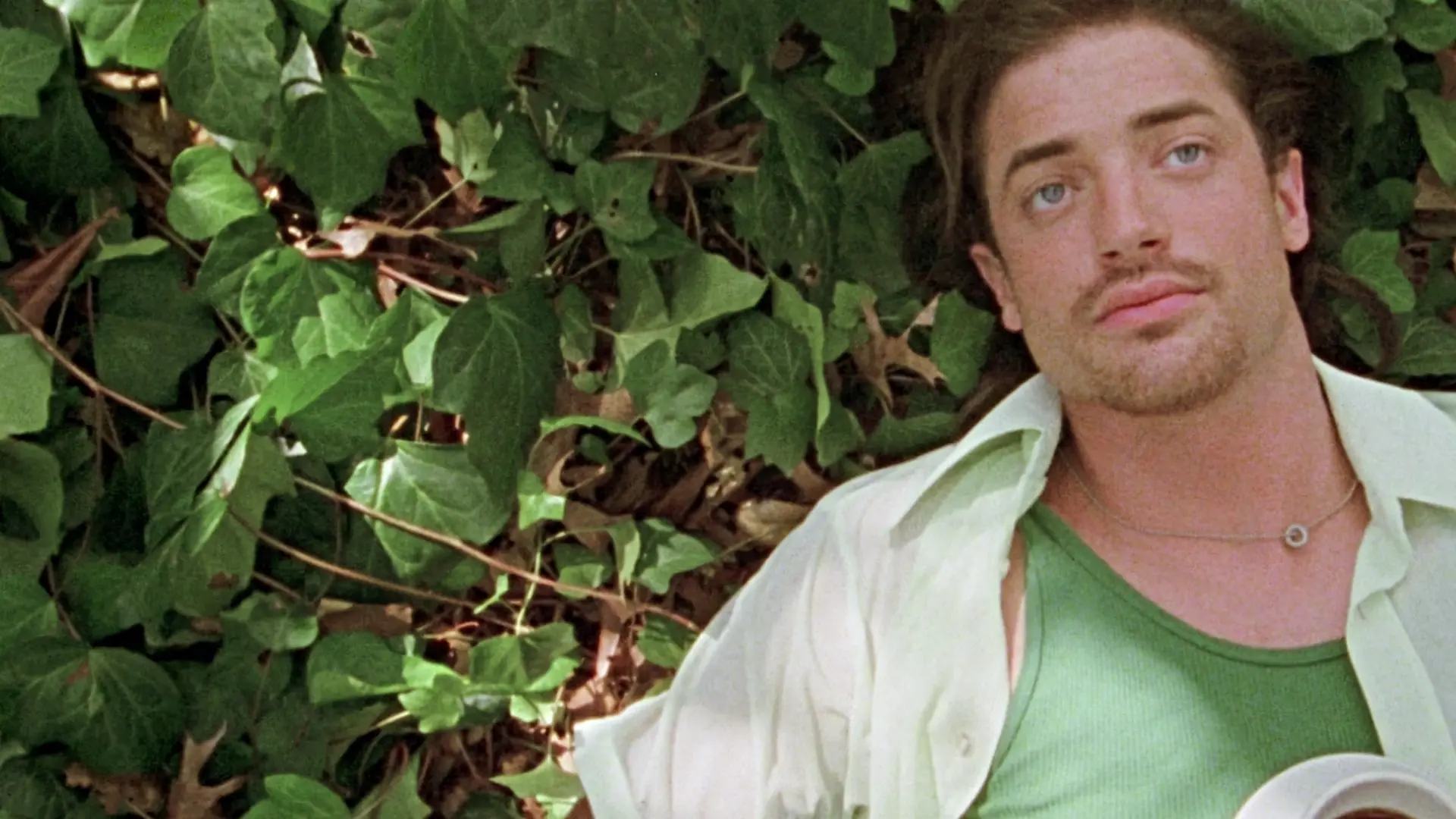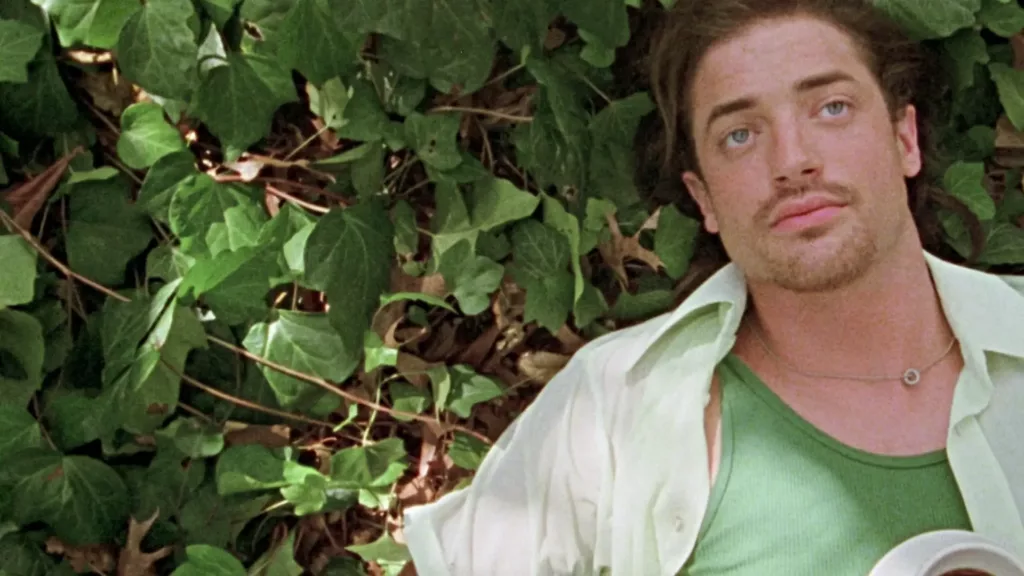 'Still Breathing', a 1997 drama, primarily revolves around the intriguing relationship between a con artist, played by Joanna Going, and a puppeteer, played by Brendan Fraser. Their paths cross in California, bound together by a shared dream. The film is imbued with an enchanting sense of romance and a certain irresistible charm, primarily owed to the extraordinary chemistry between Fraser and Going.
Fraser's character shines as a free-spirited and eternally optimistic dreamer, whose positivity influences all those around him. His character simultaneously embodies the charisma of a classic romantic lead while also bringing to the screen his trademark quirkiness. This unique blend makes his performance both engaging and refreshingly original.
No Sudden Move (2021)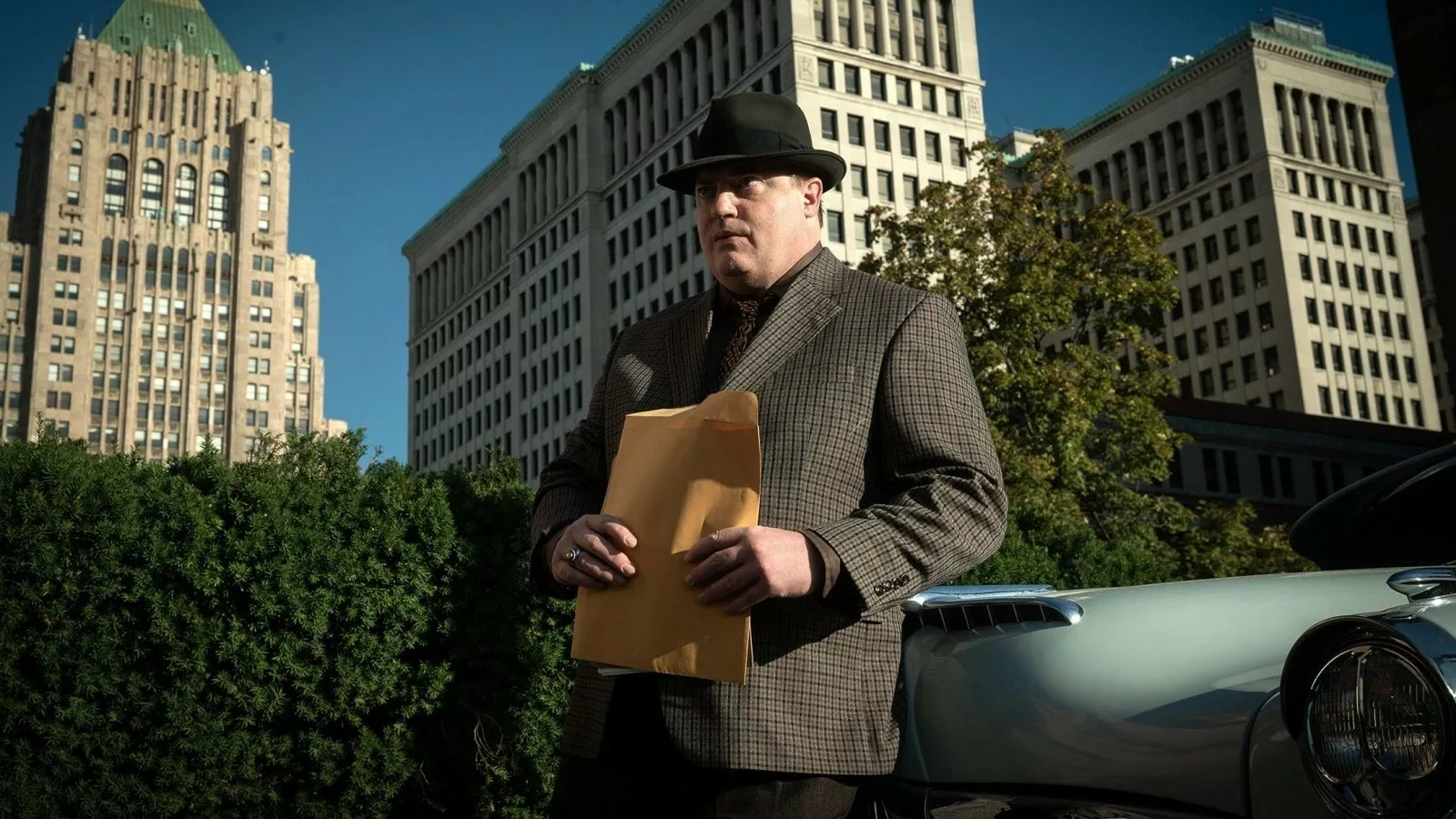 In the riveting action-packed crime thriller 'No Sudden Move', Brendan Fraser steps back into the limelight with his portrayal of the character Doug Jones. Doug is an orchestrator of mischief who assembles a motley crew of miscreants to carry out what initially appears to be a simple blackmail job. Yet, as they delve into their task, the situation unravels in a way that is entirely unexpected.
A wave of paranoia engulfs the group as they suspect that they may have been lured into a trap. This film marks Fraser's triumphant return to the world of action cinema, delivering an enthralling experience characterized by nerve-wracking suspense and a meticulously designed plot that keeps audiences on the edge of their seats.
School Ties (1992)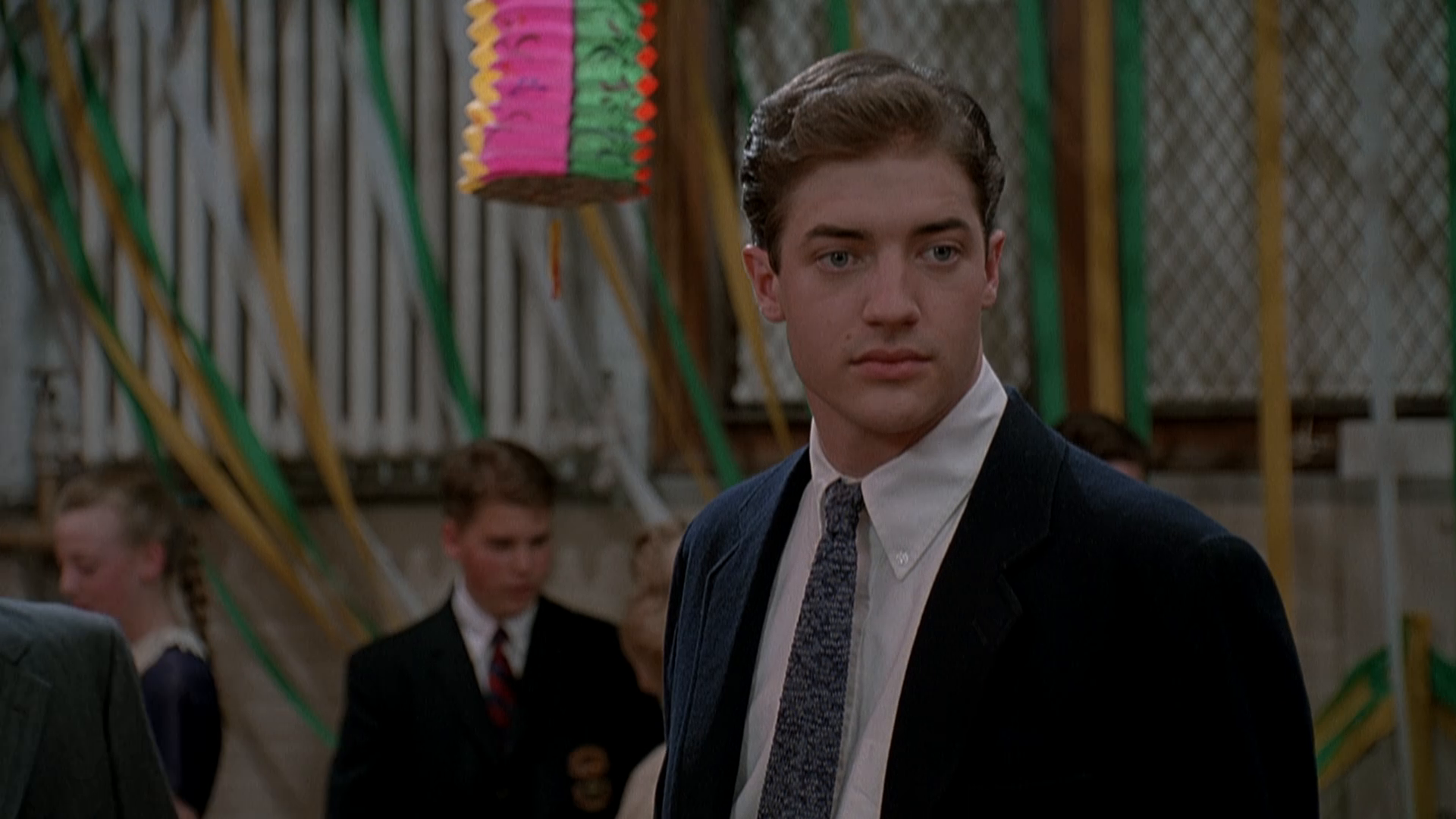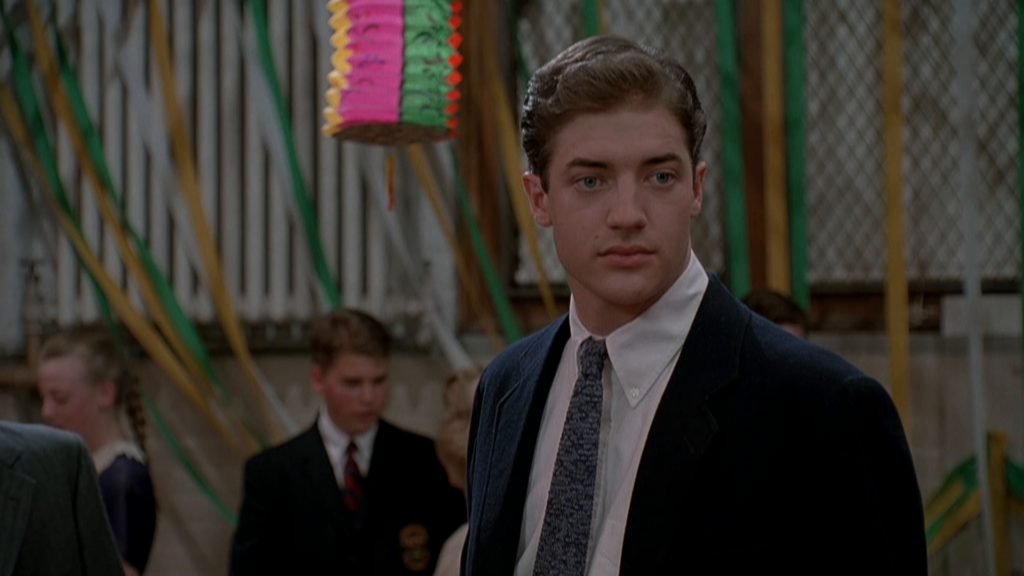 In 'School Ties', one of Brendan Fraser's initial forays into cinema, he gives a riveting performance as David Greene, a Jewish scholar who secures a football scholarship at an eminent Catholic preparatory school. In a desperate attempt to evade potential prejudice, David conceals his faith, enduring antisemitic comments on a regular basis. However, when a teacher unintentionally reveals his secret to a rival student, he is suddenly confronted with bigotry, and he becomes a victim of unfounded allegations.
Among the numerous actors who auditioned for the lead role were Noah Wyle, Kyle Chandler, and Matthew Perry. Yet, director Robert Mandel selected Fraser, stating in an Entertainment Weekly's 2017 oral history of 'School Ties', "You put Brendan in a group of 10 other guys, he clearly was David." Fraser, with his profound and multi-faceted performance, stands out among a star-studded ensemble that includes Chris O'Donnell, Matt Damon, and Ben Affleck. His performance forms the backbone of this compelling narrative that explores the deep-seated roots of intolerance.
The Quiet American (2002)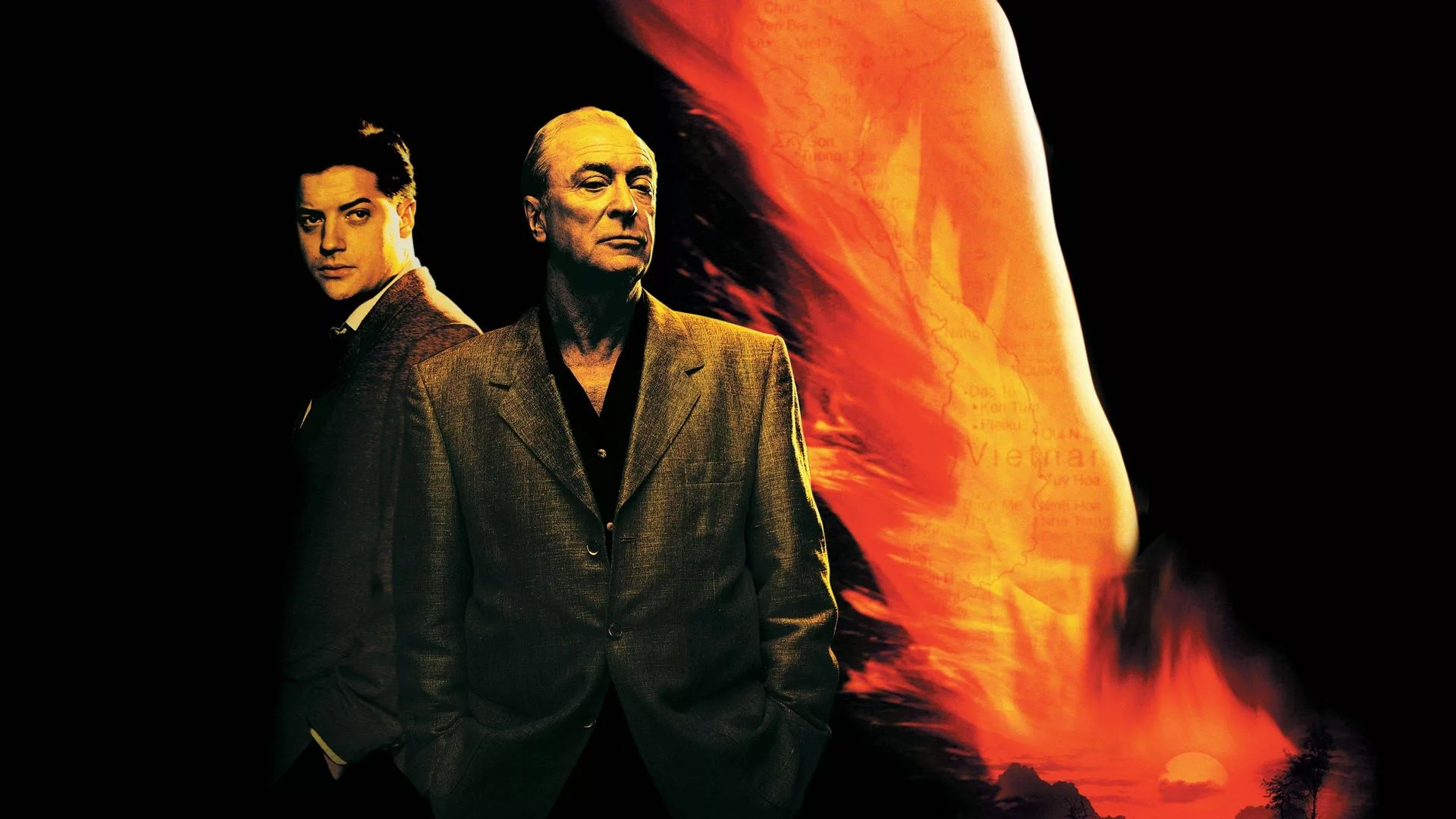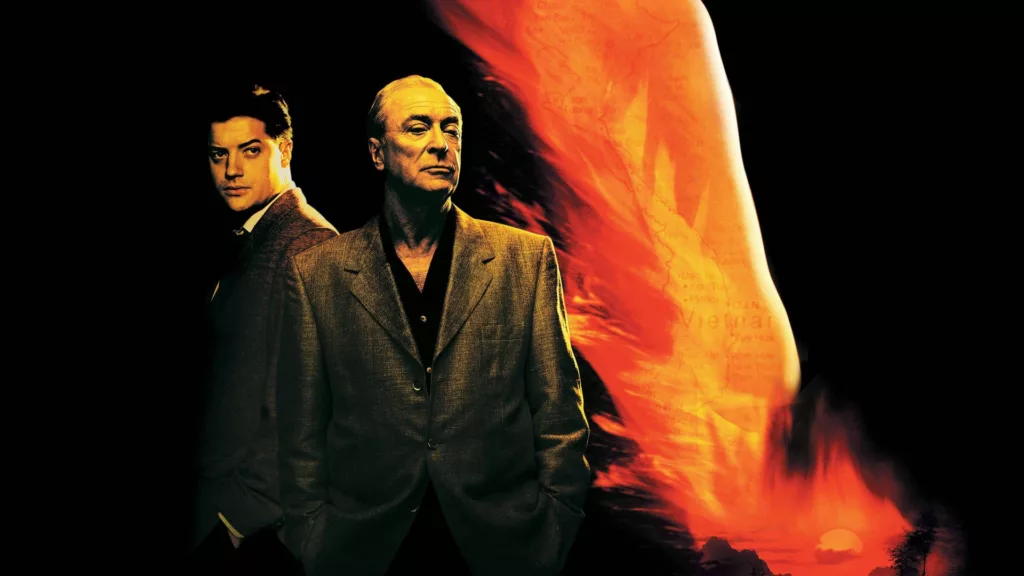 In the well-acclaimed adaptation of Graham Greene's 1955 novel 'The Quiet American', directed by Phillip Noyce, Brendan Fraser takes on the role of Alden Pyle. The film, set against the backdrop of Saigon in 1952, features Fraser as an American aid worker. His seemingly harmless demeanor hides a sinister objective: Pyle has been deployed by the CIA to advance America's interests in the region.
His character gets entangled in a romantic triangle involving a British journalist Thomas Fowler (played by Michael Caine) and Fowler's Vietnamese lover Phuong (played by Do Thi Hai Yen), all while pursuing his destructive imperialist agenda. Upon the film's release, Entertainment Weekly's Lisa Schwarzbaum rated the movie highly, stating, "[a] beautiful melancholy hovers over the tragic players in this superbly controlled, passionate adaptation… Michael Caine gives a towering performance as a tired British journalist; Brendan Fraser matches him as a fresh-faced American on a mission."
AirHeads (1994)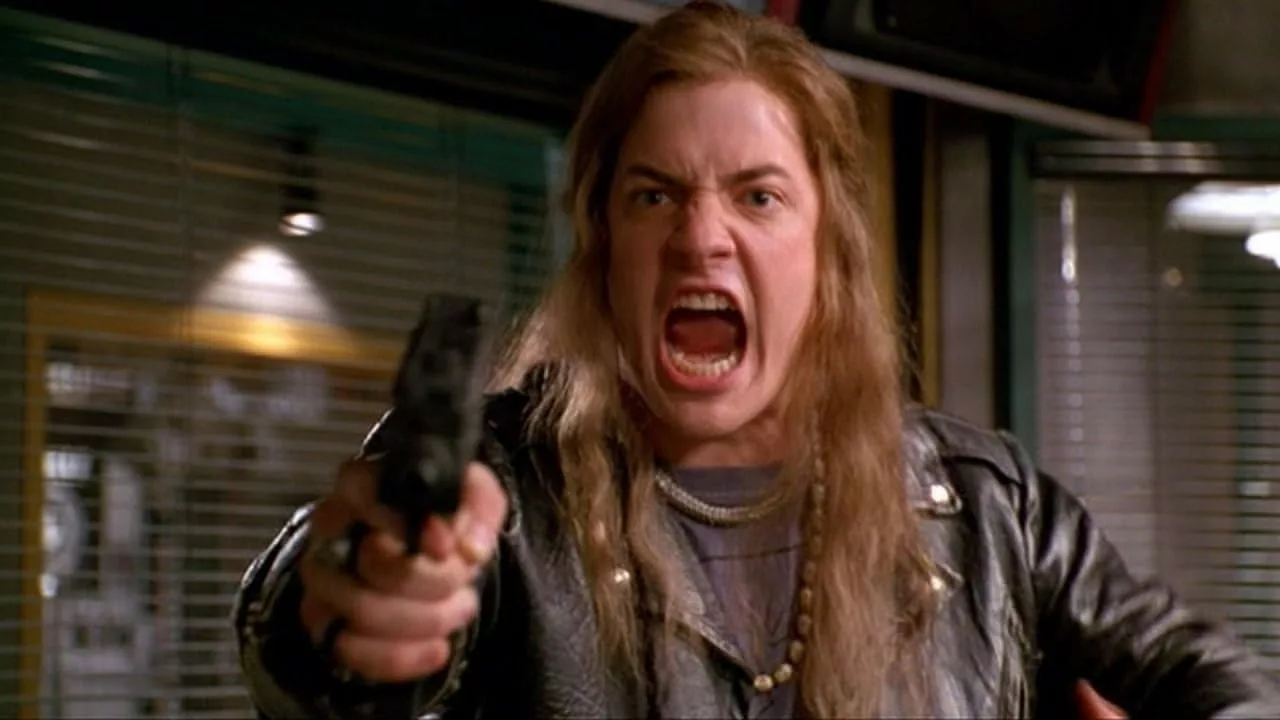 In the 1994 comedic romp 'AirHeads', Brendan Fraser takes on the character of Chazz, who, along with Rex (played by Steve Buscemi) and Pip (portrayed by Adam Sandler), forms a band called "The Lone Rangers". Their path to fame is a rocky one, as producers continually turn them away after hearing their demo tape. Refusing to give up, they undertake a drastic move by sneaking into a local radio station to play their music.
As events unfold, the situation spirals out of control, with the band members eventually holding the radio station's employees hostage. This film showcases Fraser's innate comedic talent, and the amusement largely stems from the chaotic interactions between the three band members, leading to an ever-mounting series of mishaps.
Gods and Monsters (1998)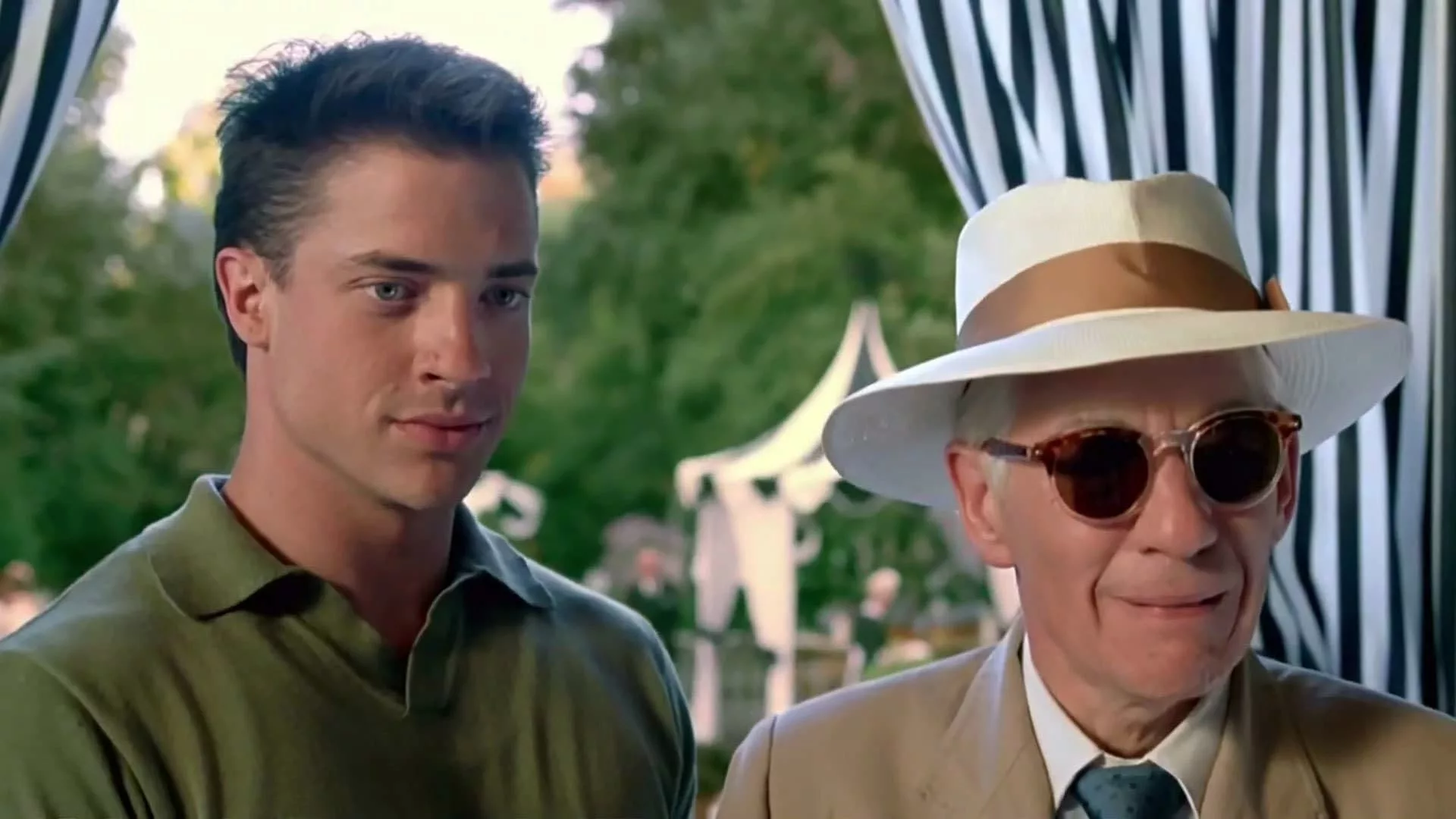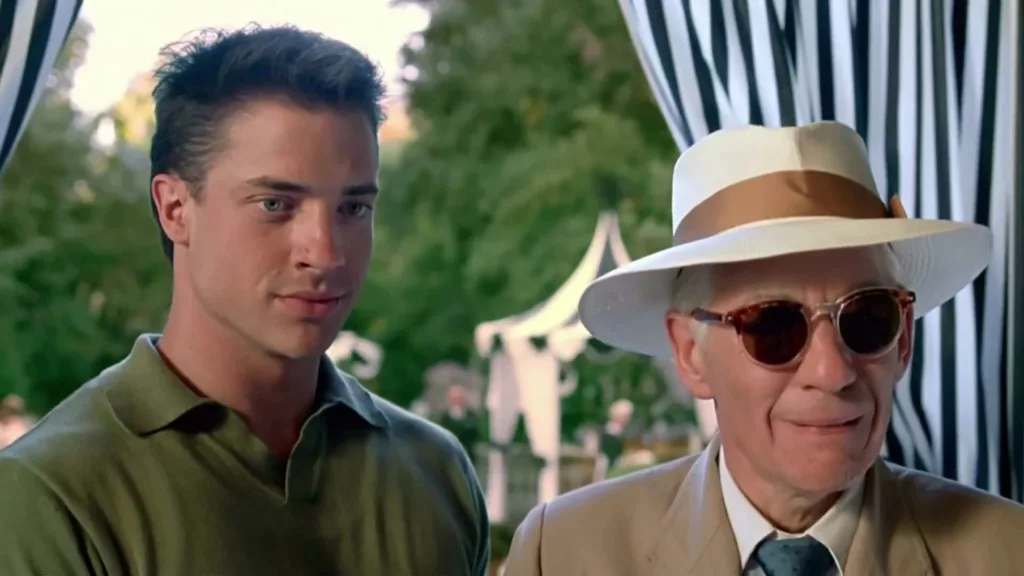 In 'Gods and Monsters', a movie that delicately portrays the final days of James Whale (masterfully portrayed by Sir Ian McKellen), Brendan Fraser delivers a deep and complex portrayal of his character, highlighting the intricate friendship that blossoms between the two men. The movie earned Oscar nominations for McKellen for Best Actor and Lynn Redgrave for Best Supporting Actress.
Bill Condon, the writer and director, won an Oscar for Best Adapted Screenplay. Looking back, considering the line-up for the Best Supporting Actor category that included the eventual winner James Coburn for "Affliction", it's arguable that there might have been space to acknowledge Fraser's compelling performance as Clayton Boone.
The Air I Breathe (2007)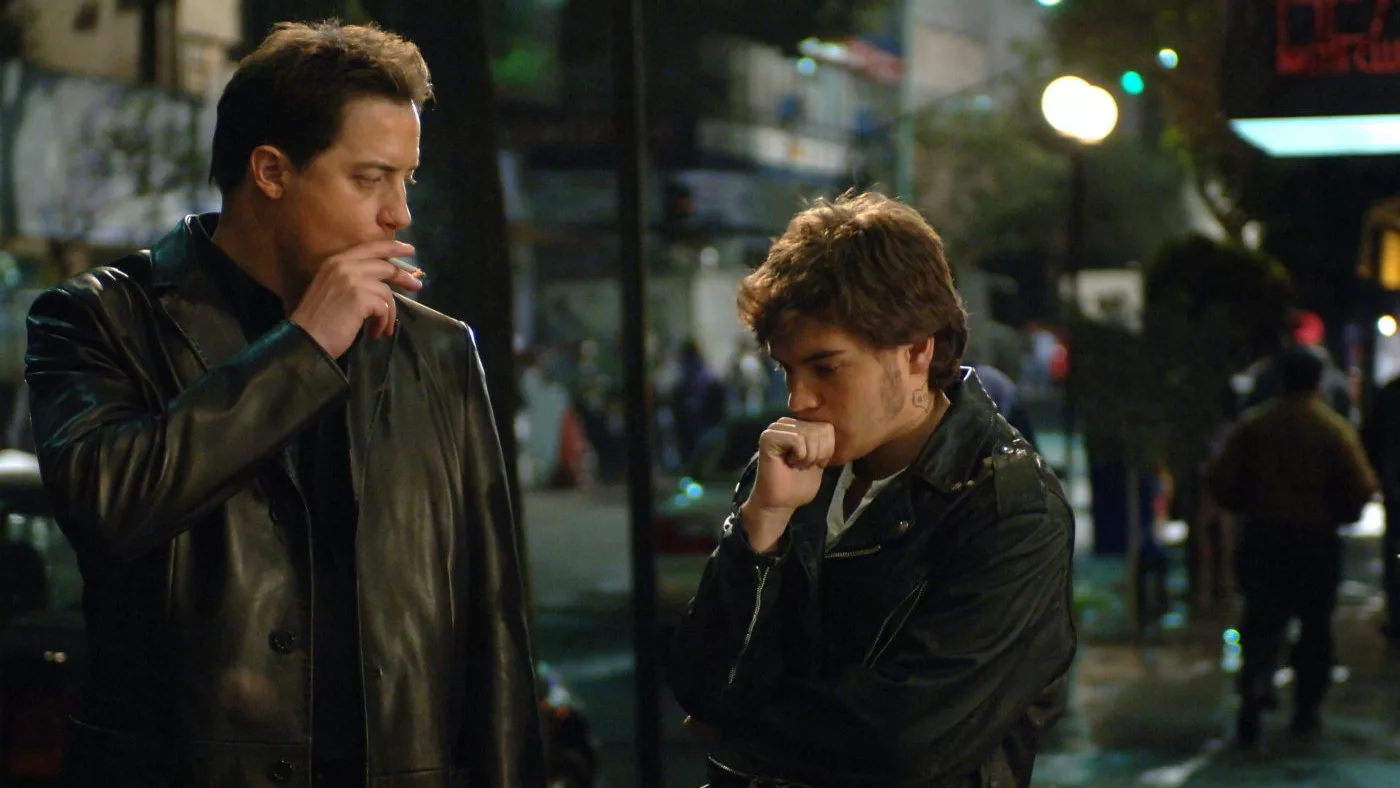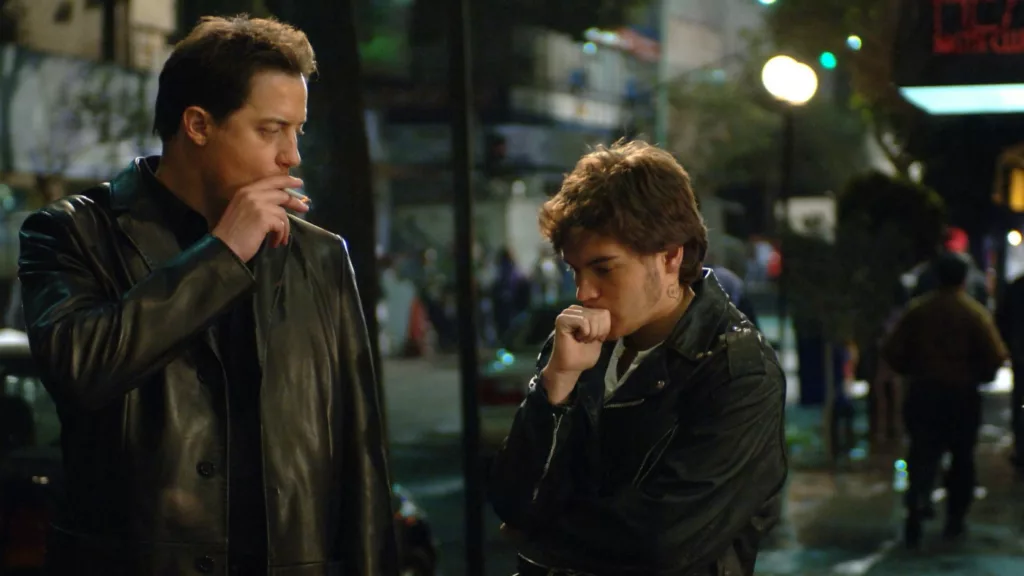 'The Air I Breathe', a crime drama based on an ancient Chinese proverb that illustrates life as an amalgamation of four emotions (happiness, pleasure, sorrow, and love), is among Brendan Fraser's most commendable performances, despite the film being relatively lesser-known. The film intricately weaves the lives of four characters, each embodying one of these emotions.
Fraser impressively portrays Pleasure, a man with the unique ability to predict the futures of those around him. While 'The Air I Breathe' did not fare well with critics, the audience appreciated the predictable narrative, captivated by the formidable cast and the multilayered story.
Crash (2004)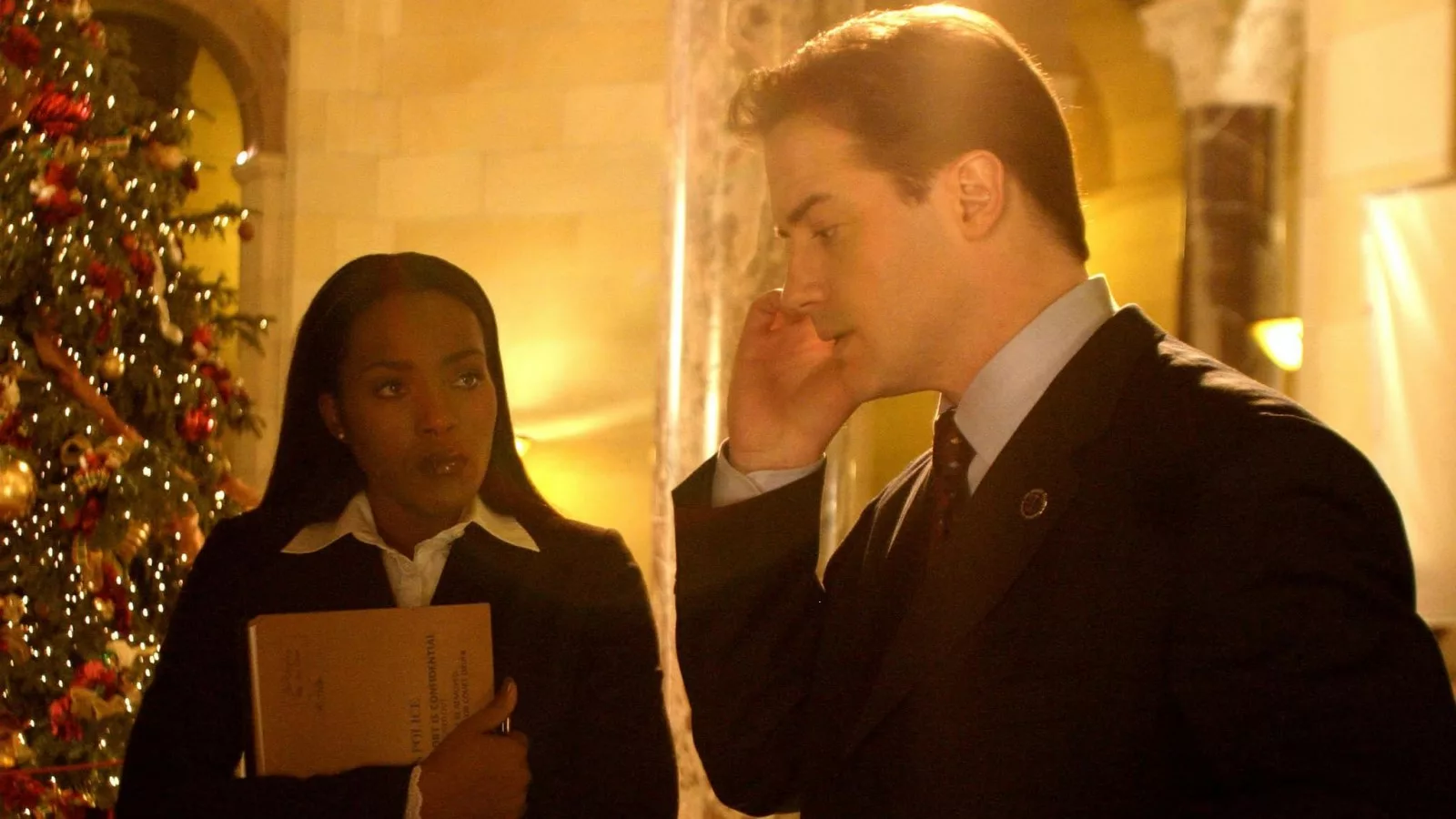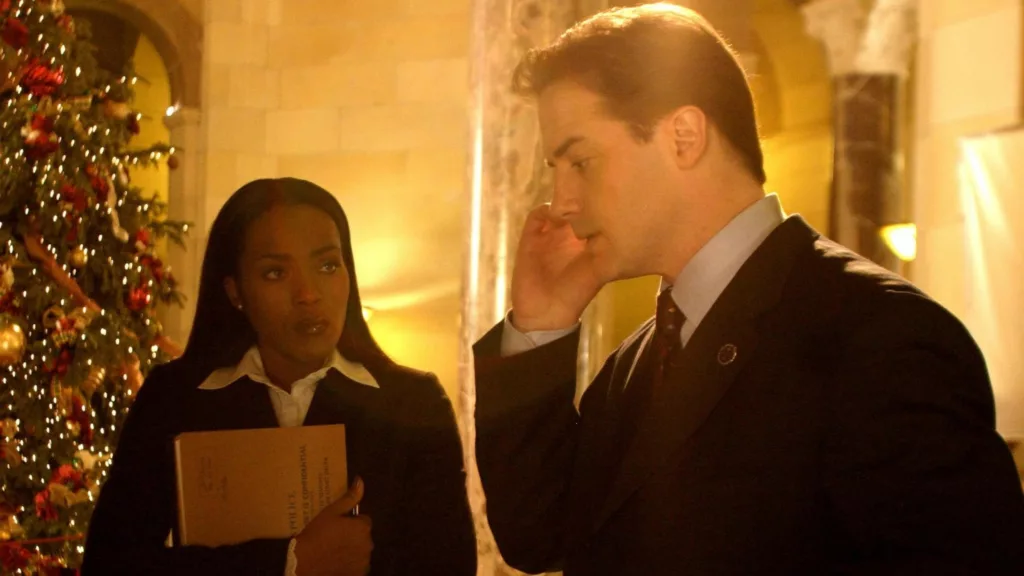 Before Brendan Fraser's noteworthy comeback in 2022, his highest-ranking film on IMDb was the critically acclaimed 'Crash'. This movie, controversially securing the Best Picture award over 'Brokeback Mountain' at the Academy Awards, managed to gather a substantial fanbase, even though it isn't frequently discussed these days.
'Crash' interweaves the lives of a diverse array of Los Angeles inhabitants, including a high-profile lawyer and his spouse, two romantically-involved detectives, a well-off couple, a store proprietor, and a police officer, all ensnared in a complex narrative addressing a variety of social issues. Apart from Best Picture, 'Crash' also won the Oscars for Best Film Editing and Best Original Screenplay.
The Mummy (1999)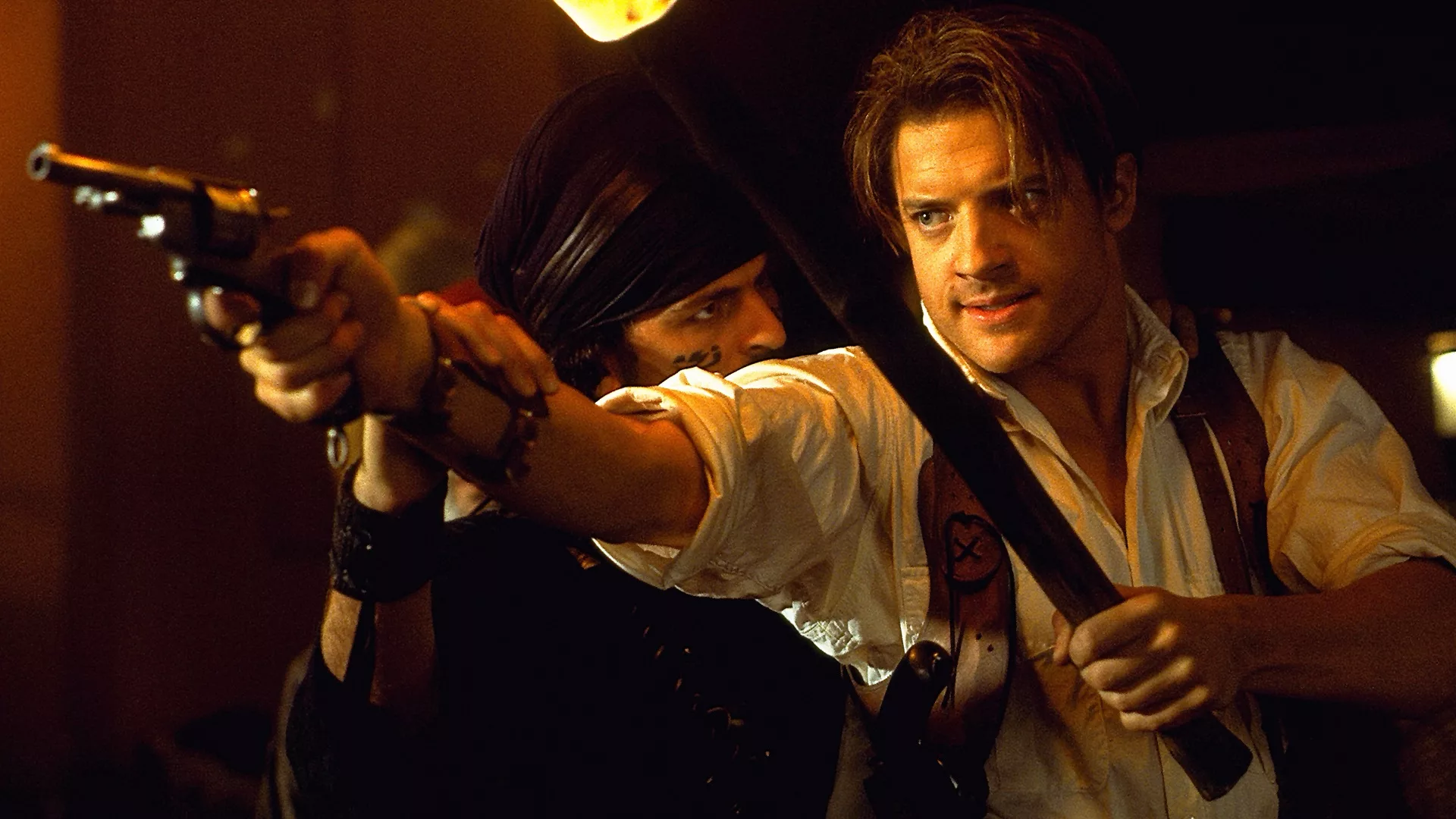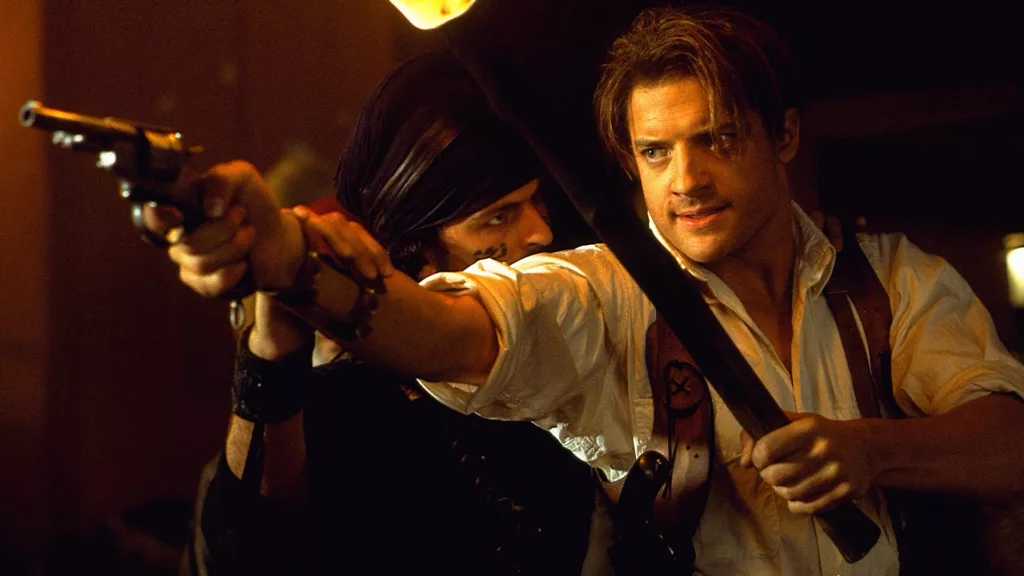 In 1999, Brendan Fraser landed the role that would arguably define his career: the adventure-seeking Rick O'Connell in 'The Mummy'. This thrilling action film follows the exploits of O'Connell, accompanied by Egyptologist Evelyn Carnahan (portrayed by Rachel Weisz) and Evelyn's brother Jonathan (played by John Hannah) as they embark on a quest for buried treasure. When their adventure awakens a vindictive mummified priest, they must unite to prevent the world from bearing the brunt of his wrath.
The movie, a perfect blend of horror, action, and comedy, was a significant summer blockbuster. Fraser effortlessly stepped into the action hero role while also infusing it with his own playful charisma. Even though the sequels and spinoffs didn't garner the same affection, numerous fans express the desire to see Fraser reprise his role in the 'The Mummy' franchise.
The Whale (2022)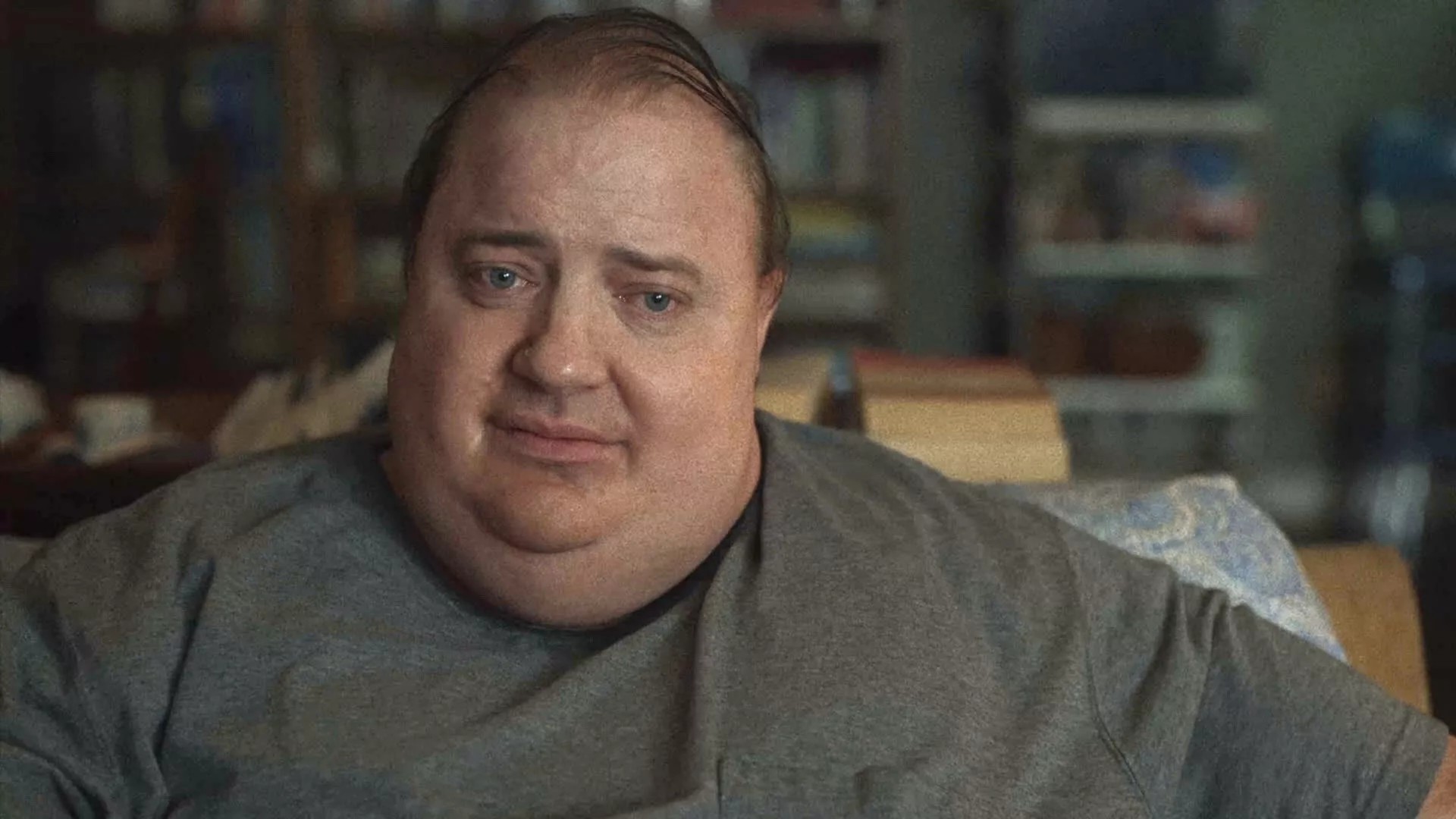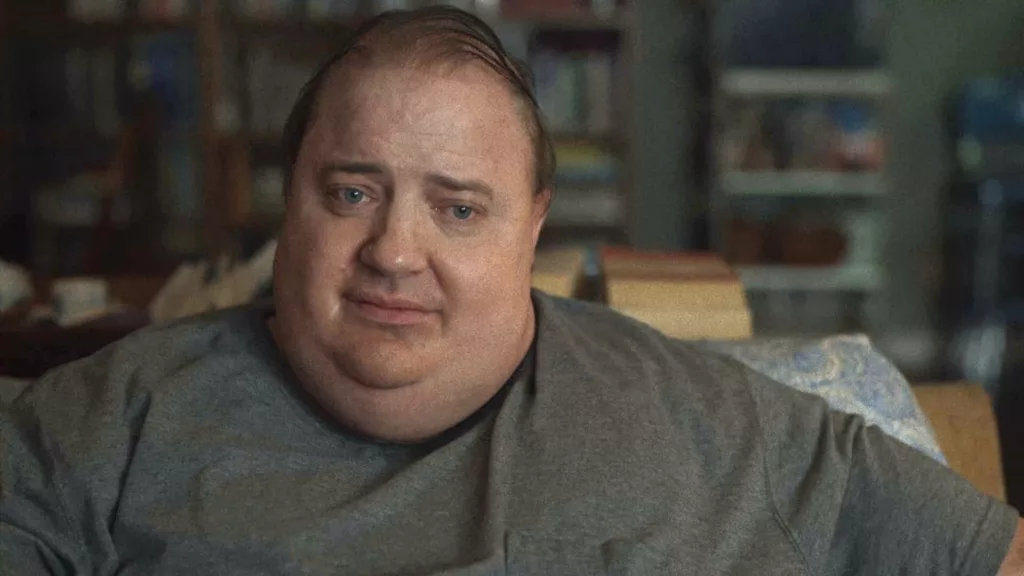 'The Whale', an adaptation of Samuel D. Hunter's play, is a psychologically intense drama directed by Darren Aronofsky. The story centers on Charlie (Fraser), an isolated English teacher dealing with a severe overeating disorder, who tries to mend ties with his estranged teenage daughter Ellie (portrayed by Sadie Sink) while grappling with the sorrow of losing his partner. Charlie, hidden behind a black screen, delivers his online classes, and after eight years of estrangement, persuades Ellie to spend time with him in return for his entire bank balance. The ensuing reunion is emotionally charged, and Charlie's health takes a turn for the worse.
Fraser, in a decision that sparked controversy, put on heavy prosthetics to embody Charlie's 600-pound physique. Despite this, he delivers an incredibly nuanced performance filled with complexity and empathy, bringing Charlie's struggles to life. EW critic Leah Greenblatt described Fraser's performance as "lovely" and "subtle", and his award-winning portrayal is undoubtedly a testament to his acting prowess. Amidst the focus on his physical transformation, Fraser shines as he "finds the light in a dark place", delivering one of the most powerful performances of his illustrious career.