The captivating journey of "Oppenheimer" continues to unfold, now taking a new turn as its 70mm Imax run gets an extended lease on the silver screen. Responding to overwhelming demand from film enthusiasts, the thought-provoking atomic bomb drama will grace Imax theaters across the nation until the end of August, a testament to its enduring appeal.
In response to the growing appetite for "Oppenheimer," the initial extension of its Imax 70mm run until August 17 has now evolved into a more expansive run throughout August.
To meet the enthusiasm of viewers, exhibitors are releasing tickets on a rolling basis for select Imax theaters. This extension reflects the film's remarkable resonance and its ability to capture audiences' hearts and minds.
Christopher Nolan's Imax Advocacy: A Testimony to Excellence
Christopher Nolan, an advocate of the Imax format, celebrated the unique cinematic experience that "Oppenheimer" delivers through its 70mm presentation. He endorsed the format as the optimal way to witness the drama, praising its unparalleled image sharpness, clarity, and depth.
The select few theaters equipped to showcase films in Imax 70mm, including the AMC Universal CityWalk in Los Angeles and the AMC Lincoln Square in New York, have become coveted destinations for cinephiles.
The allure of Imax 70mm isn't just nostalgia; it's a tangible enhancement to the cinematic experience. Richard Gelfond, CEO of Imax, underscores the artistry and effort invested in delivering this unparalleled encounter. Crafting an Imax film print is a meticulous process spanning three days.
These prints are directly derived from Nolan's film negative, ensuring a cinematic voyage of the highest quality. In the case of "Oppenheimer," with its three-hour runtime, physical reels span 11 miles and weigh a staggering 600 pounds.
The triumph of "Oppenheimer" transcends the cinematic realm, as it captures hearts and box offices alike. The historical biopic, led by Cillian Murphy portraying J. Robert Oppenheimer, has surged past the $550 million mark worldwide. Remarkably, Imax has contributed a substantial $114.2 million to this global total, marking 22% of the film's revenue.
A Glimpse into the Future: A Legacy in 70mm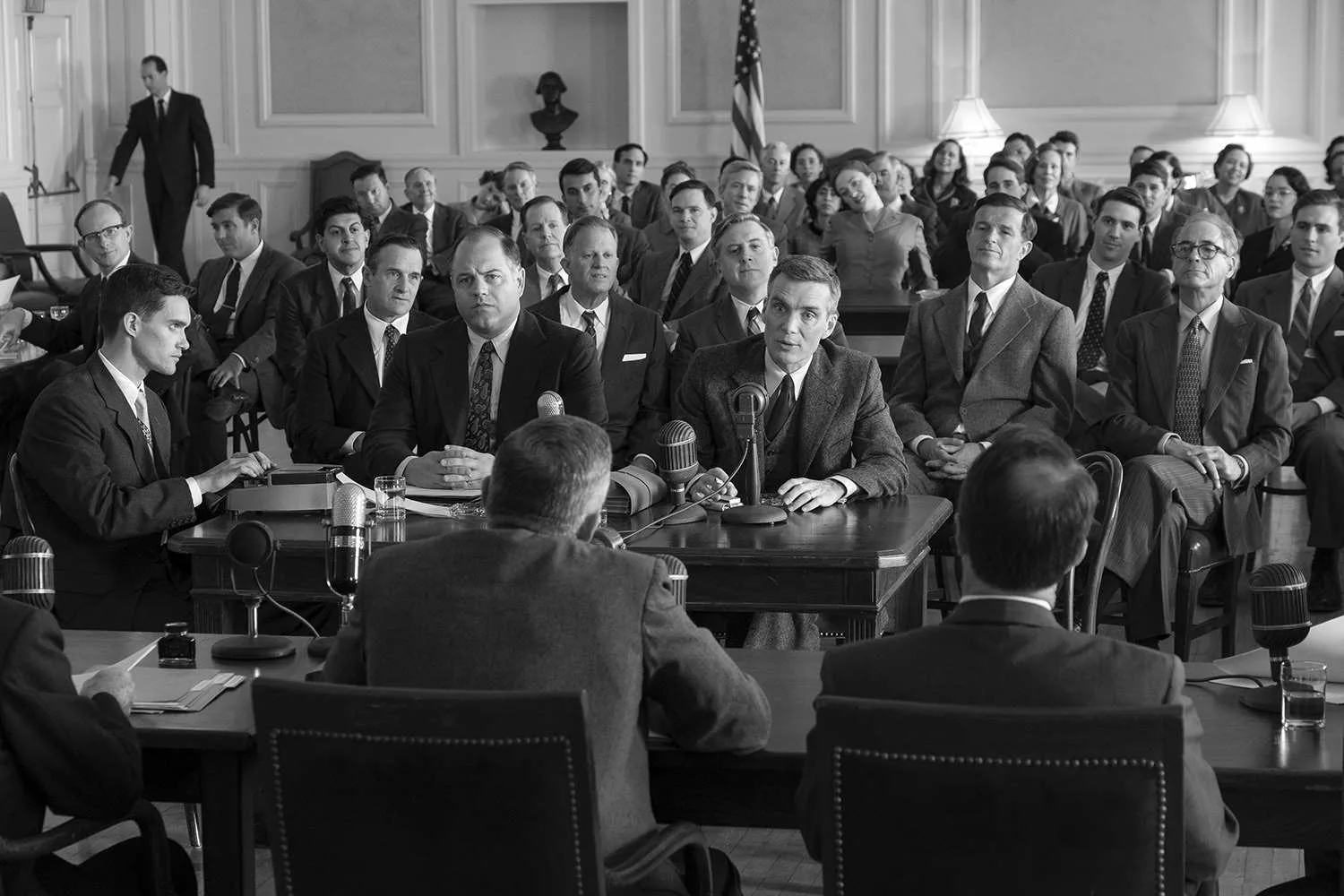 "Oppenheimer" will continue to command the Imax screens until Denzel Washington's "The Equalizer 3" takes its turn on September 1. Looking ahead, Denis Villeneuve's "Dune Part II" is set to captivate audiences with an exclusive Imax run starting on November 3.
Yet, the journey of "Oppenheimer" in Nolan's preferred format is far from over. The enduring nature of Imax 70mm film ensures its presence for years to come.
As Mark Jafar, global head of corporate communications for Imax, affirms, the legacy of "Oppenheimer" will persist through retrospectives and special showcases, making its mark on the cinematic landscape for generations to come.
Experience War Through a Personal Lens: How does the turmoil of a national conflict intrude upon the intimate moments of a soon-to-be family? Join us as we unravel the captivating story set in the midst of the Ukraine-Russia war. Uncover the essence of "Klondike" here.
Are you a Brendan Fraser fan or curious about his best performances? Don't miss out on our definitive ranking of the "Top 14 Brendan Fraser Films Ever." Explore his most iconic roles and discover why he's a Hollywood gem. Dive into Brendan Fraser's Best Works Here.