In a spectacular display of gaming prowess, Baldur's Gate 3 has surged to extraordinary heights, claiming a coveted spot in the top 10 all-time peak concurrent player counts on Steam.
On August 5th, 2023, an astounding 712,281 players flocked to experience the enchanting world of Baldur's Gate 3, dethroning Apex Legends and securing the 9th most-played position. With this remarkable milestone, the game has firmly established itself as a formidable contender in the gaming world.
The surge in Baldur's Gate 3's popularity has been nothing short of phenomenal. By surpassing the 500,000 player mark on the previous day and nearly hitting 600k, the game set itself up for an incredible peak on the weekend. The outstanding accomplishment of exceeding 700,000 concurrent players in a single day firmly cements its position among gaming giants.
A World of Boundless Adventure
As players continue to immerse themselves in the captivating world of Baldur's Gate 3, tales of epic adventures and humorous mishaps are spreading like wildfire. Prominent figures in the gaming community, such as D&D microceleb and voice actor Matthew Mercer, are weaving unforgettable experiences within the game's virtual realms.
From building box towers to navigate tricky obstacles to uncovering vital Forgotten Realms underpants lore, players are discovering a myriad of entertaining surprises that enrich their gameplay.
A Whirlwind of Excitement
The fervor surrounding Baldur's Gate 3 shows no signs of abating. With a dedicated voice actor for producing "horny noises" and intriguing TOS requirements under Eldritch Law, the game's unique features have garnered widespread attention and sparked enthusiastic discussions among players.
As the game continues to gain momentum, there's every reason to believe that the peak of success is yet to come. Drawn from the experience of other hit games like Elden Ring, which achieved its peak concurrent player count after launch weekend, Baldur's Gate 3 is poised to benefit from word-of-mouth endorsements and an ever-growing fanbase.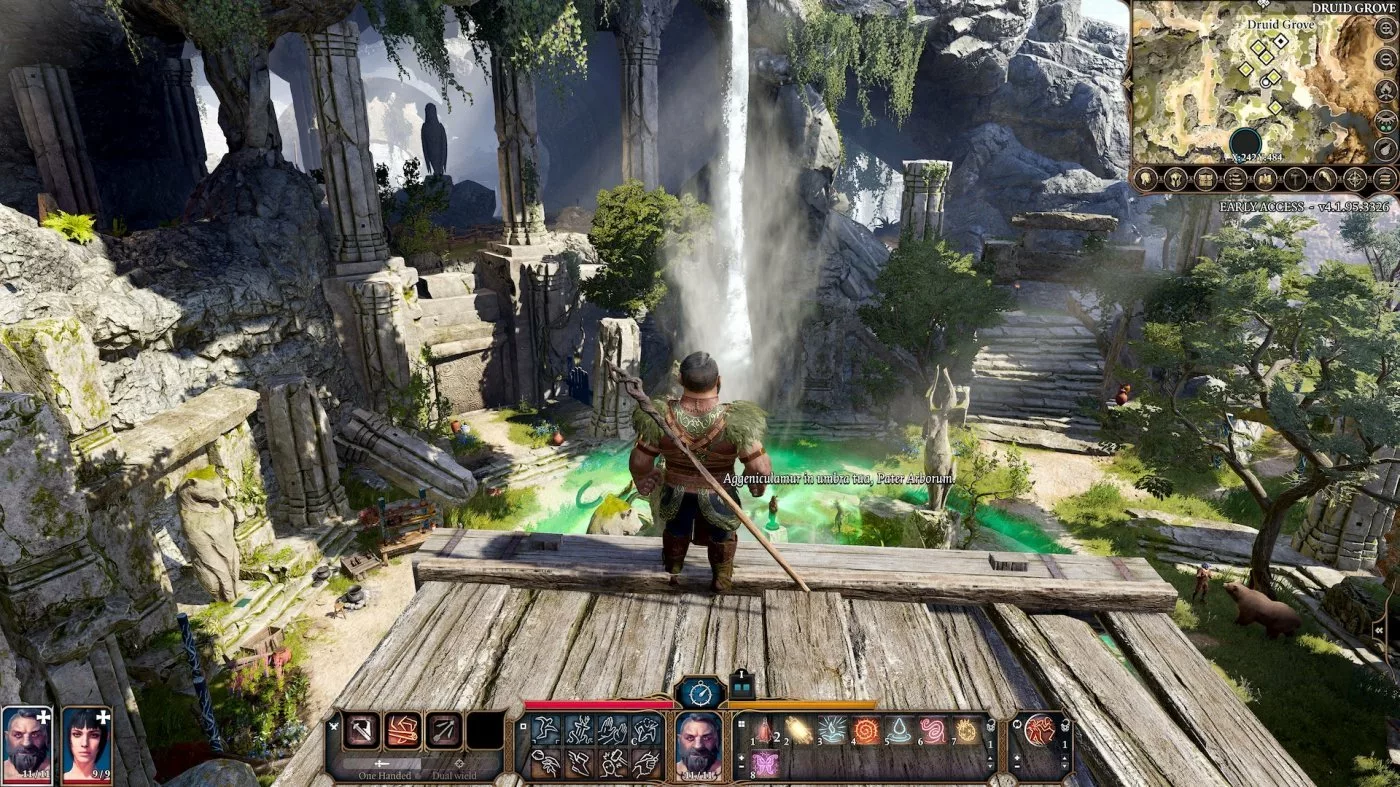 A Bright Future for Larian Studios
The success of Baldur's Gate 3 has also elevated Larian Studios, the developers behind the game, to new heights. With an impressive track record as one of the most successful independent developers globally, Larian's CEO, Swen Vincke, expresses an unwavering commitment to the company's vision and future endeavors.
With its meteoric rise to the top 10 all-time peak Steam games, Baldur's Gate 3 has firmly etched its name in gaming history. As players eagerly explore the depths of its rich universe and share their experiences, the game's community is bound to grow even stronger.
With boundless possibilities and countless adventures yet to be discovered, Baldur's Gate 3 has embarked on an unforgettable journey, captivating hearts and minds in the realm of PC gaming. The legacy of this storied series is destined to live on, leaving an indelible mark in the annals of gaming history. You can read our Baldur's Gate 3 review here.