Prepare to immerse yourself in alternate worlds as we guide you through the must-play VR games of 2023 in our definitive guide, "VRvolution." Whether you're piloting an X-Wing in "Star Wars: Squadrons," battling extraterrestrial threats in "No Man's Sky VR," or testing your rhythm skills in the vibrant "Beat Saber," there's an exhilarating adventure waiting for every gamer in the exciting realm of virtual reality.
From breathtaking landscapes to adrenaline-pumping narratives, strap on your VR headset and delve into the awe-inspiring depth of these digital experiences. Welcome to your new reality.
Vader Immortal: A Star Wars VR Series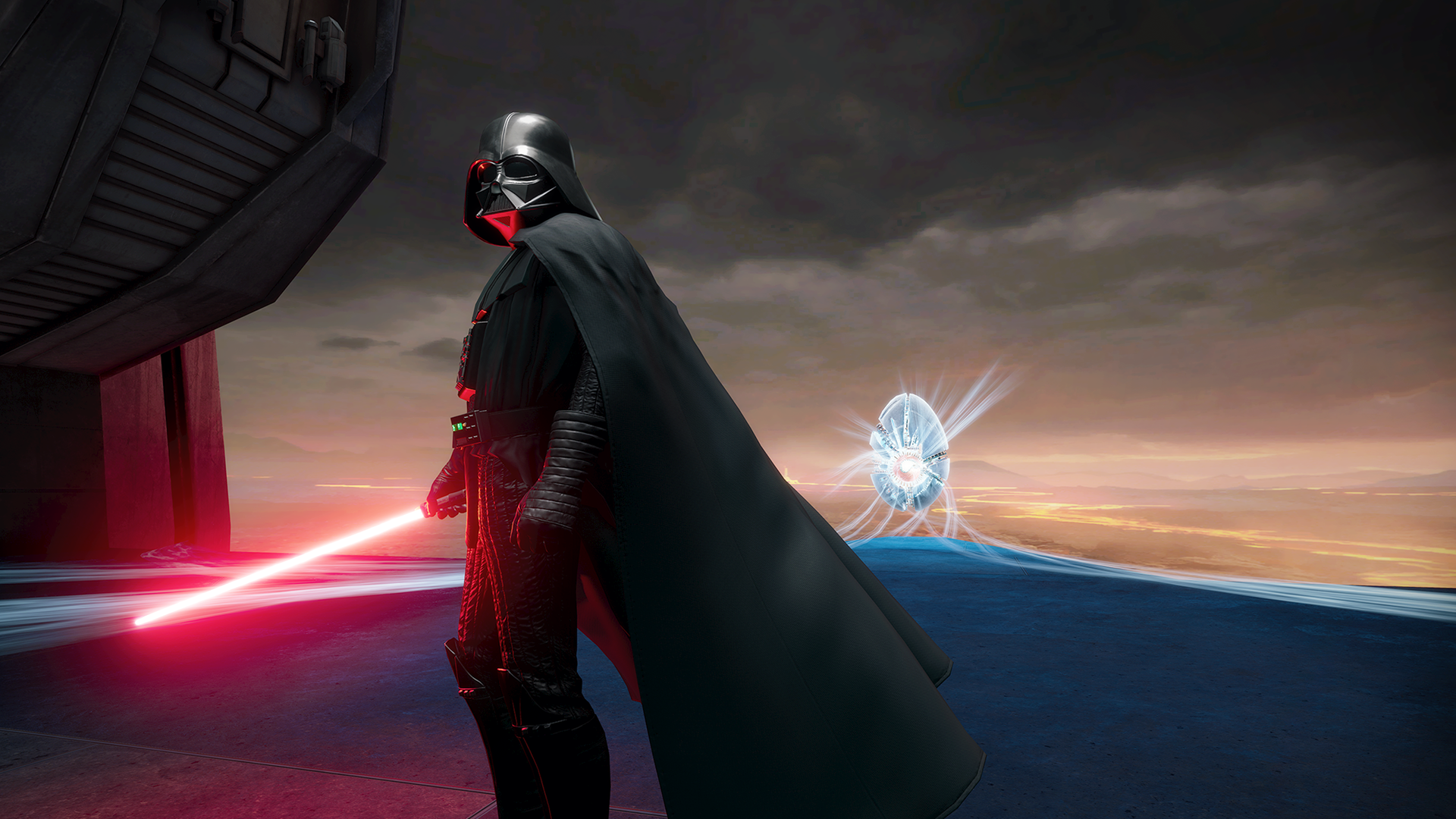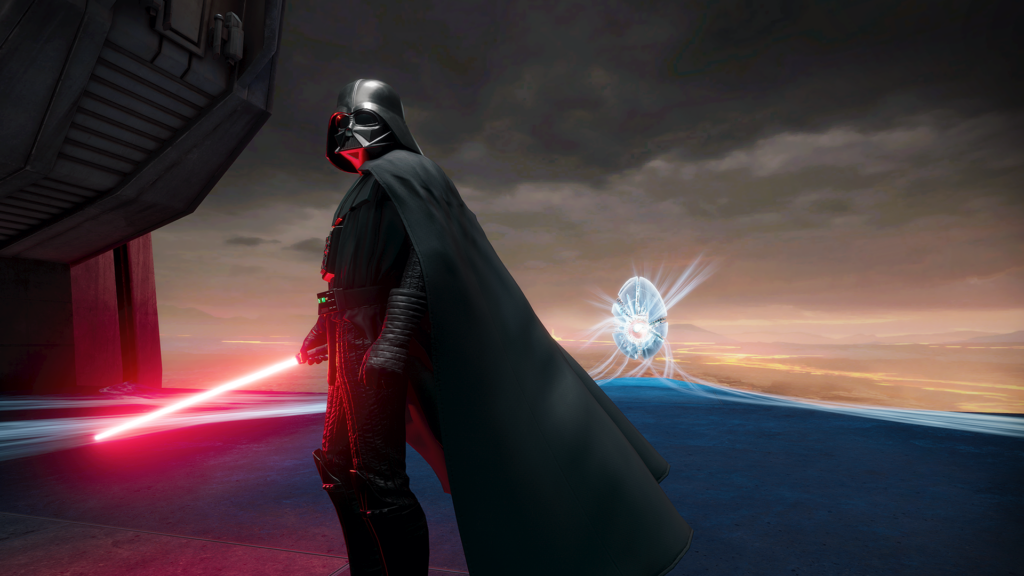 Take a deep dive into the alluring universe of Star Wars with "Vader Immortal: A Star Wars VR Series." This game redefines expectations as it casts you, not as the iconic Darth Vader as one might anticipate, but as a resourceful smuggler. Your character's journey commences when you are captured and subsequently imprisoned on the volcanic planet of Mustafar, in the imposing fortress of the Sith Lord himself, Darth Vader. Your ensuing mission? To challenge and outmaneuver his formidable empire in order to secure your freedom.
As an ardent Star Wars aficionado, you'll likely discern connections to episodes 4 and 6 throughout your adventure. The game is supported on virtual reality headsets, promising a brisk, action-packed narrative that keeps you on the edge of your seat. The immersive nature of VR transports you straight to the heart of the drama, up close and personal with every thrilling moment. Relish in the painstaking detail of Darth Vader's majestic lair and brace yourself for high-intensity confrontations that provide a hefty dose of adrenaline.
Moss: Book II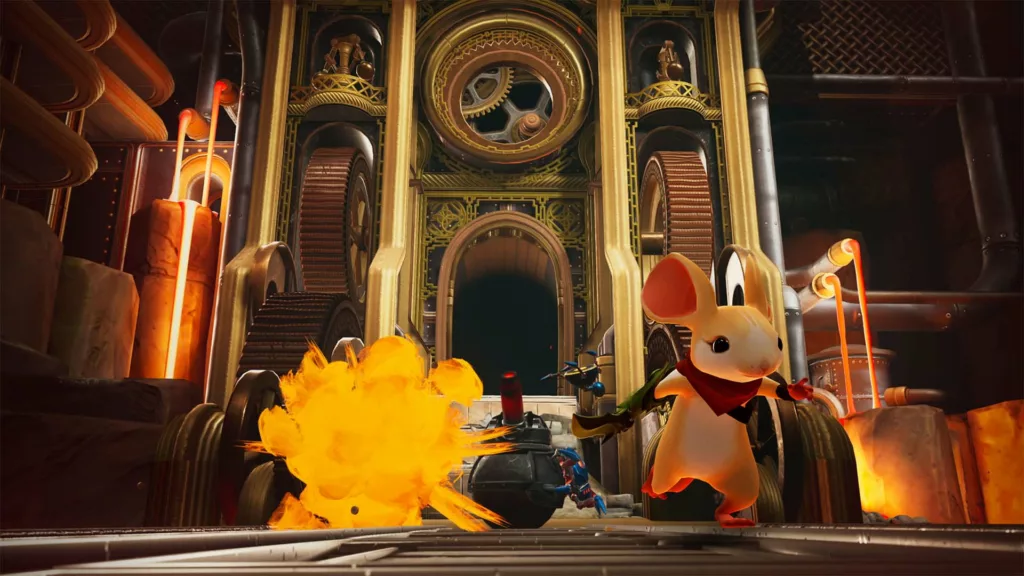 "Moss: Book II" is a captivating single-player game that places you in a world rich with fantasy and mystery. As an amicable avatar, you work collaboratively with Quill, a largely independent character, to overthrow the tyrannical reign of the Arcane. Together, you'll combat menacing monsters, unravel intriguing puzzles, and explore enigmatic locations.
It's worth noting that if you're unfamiliar with the original "Moss" game, it would be beneficial to experience that first. This is because the events of "Moss: Book II" take place immediately after the conclusion of its predecessor. Both these games spin an endearing fairytale, brimming with enchantment and whimsicality, demonstrating how well VR complements a third-person platformer.
Iron Man VR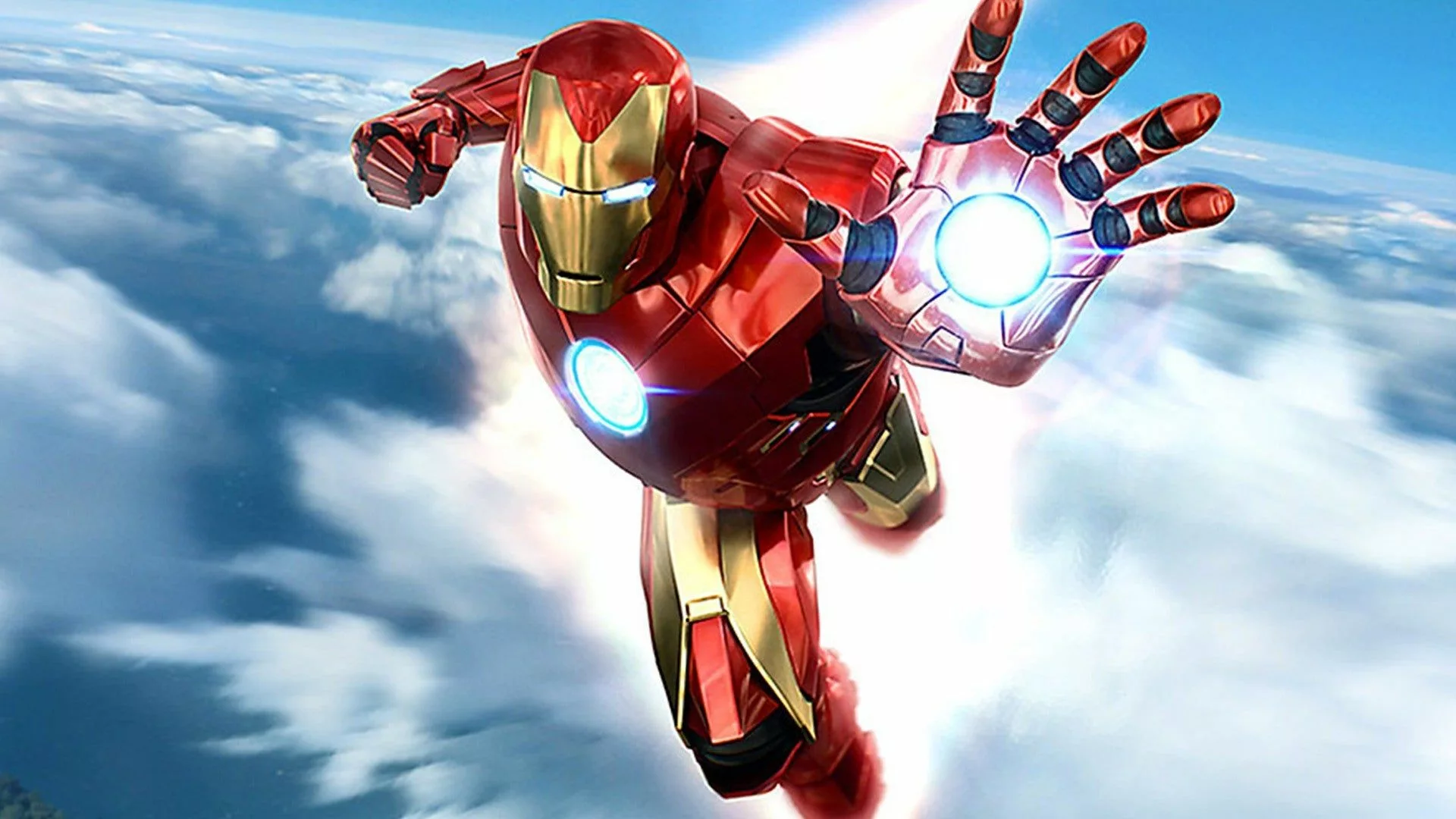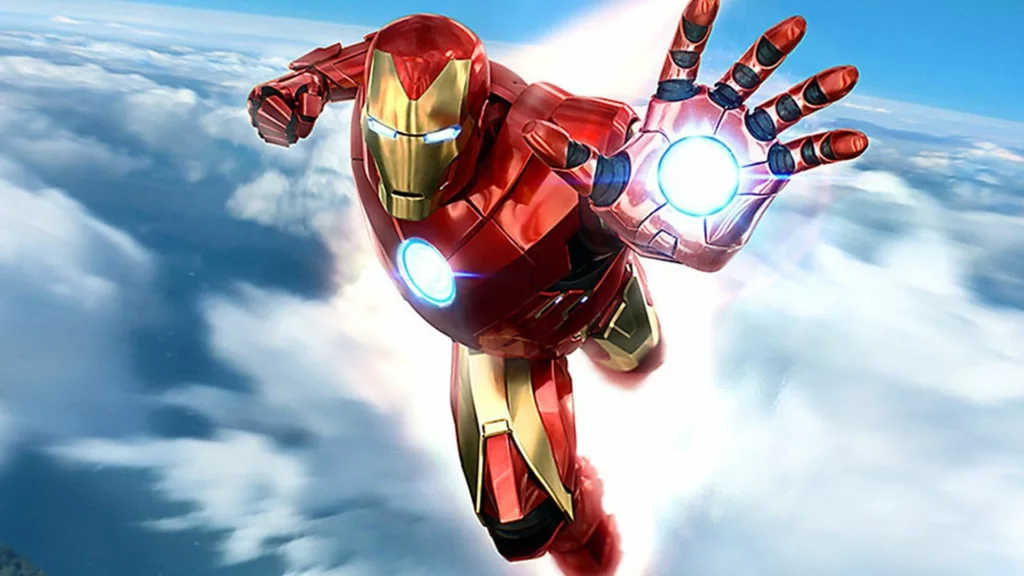 For those with a passion for the Marvel Cinematic Universe, "Iron Man VR" offers an exhilarating detour into this popular franchise. This virtual reality game allows you to assume the role of Tony Stark, one of the Avengers' most beloved characters. Donned in his signature Iron Man armor, you'll soar through the skies, combating villains and standing up for justice.
Your missions will come to life through immersive gameplay, complete with strikingly realistic landscapes, a compelling soundtrack, and vivid light effects. This aerial first-person shooter ensures non-stop action because, in the life of a superhero, there's no room for dull moments. One of the distinguishing features of the "Iron Man VR" game is its cutting-edge technology and top-tier accessories. It even gives you the ability to customize Iron Man's armor to reflect your personal style. Notably, the game is compatible with the PS4, PS4 Pro, and PS VR consoles.
Resident Evil 7: Biohazard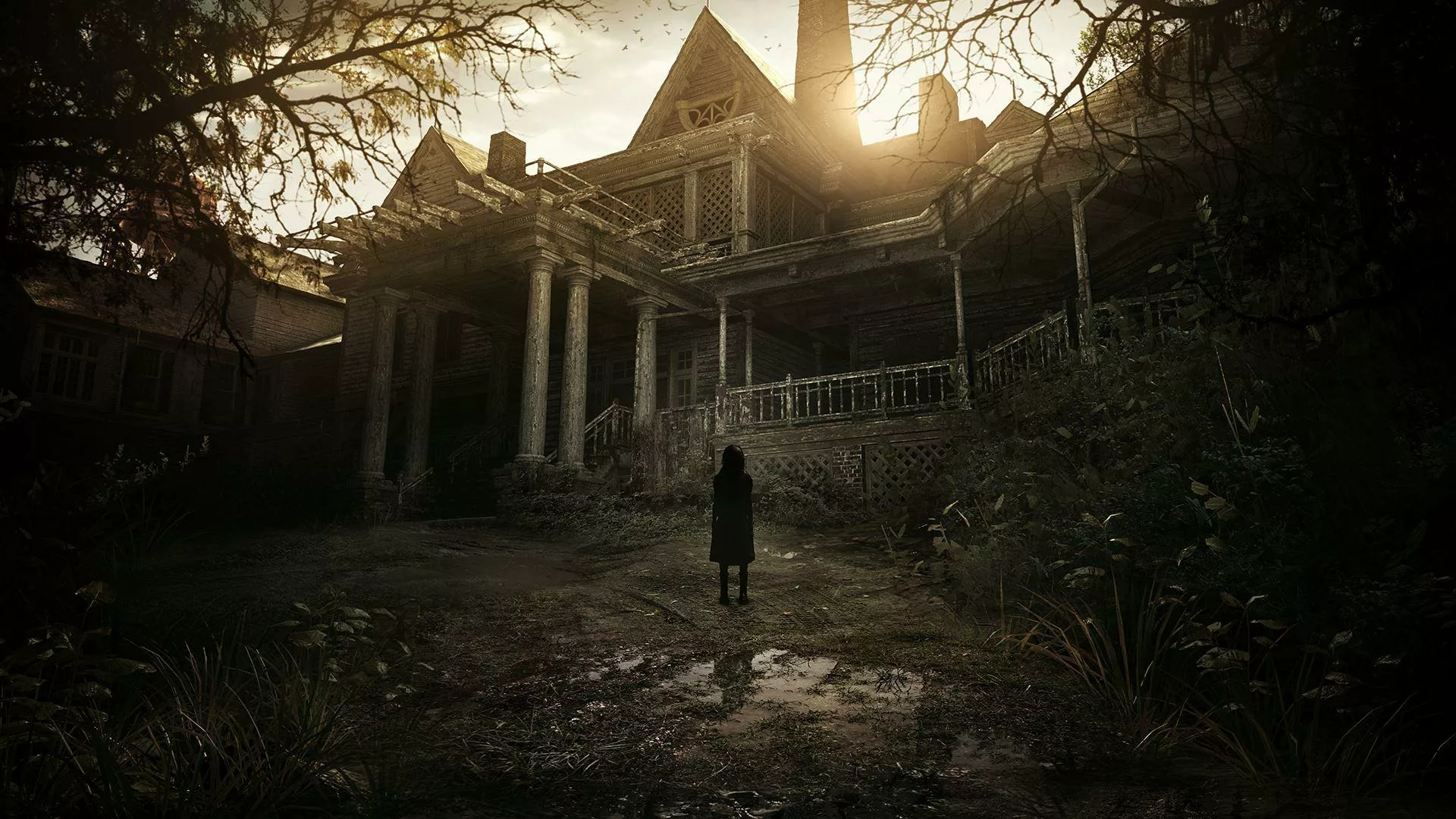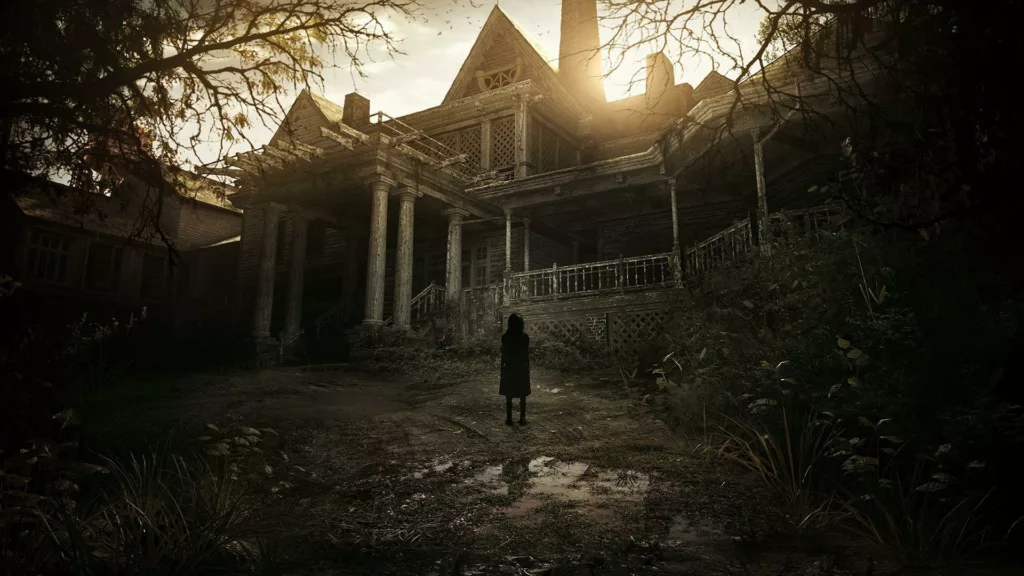 Welcome to another captivating entry in the survival-horror genre: "Resident Evil 7: Biohazard." This seventh edition of the renowned Resident Evil franchise precedes the well-known "Resident Evil Village" and is celebrated as the first series' installment to take a chilling turn into virtual reality. Renowned as one of the most terrifying horror games of the decade, it thrusts players into an array of eerie, adrenaline-pumping situations. Expect the unexpected; danger lurks around every corner, so ensure your guard remains steadfast.
In this tantalizing narrative, you'll assume the character of Ethan Winters, a resident of the quaint town of Dulvey, Louisiana. A personal crisis has gripped him: his wife has mysteriously disappeared, and he has been doggedly searching for her for three years. His journey brings him to a deserted, spine-tingling old house, the exploration of which will uncover valuable clues. With a virtual reality headset, you'll be plunged headfirst into the story, getting an intimate, all-encompassing view of the chillingly detailed surroundings.
No Man's Sky VR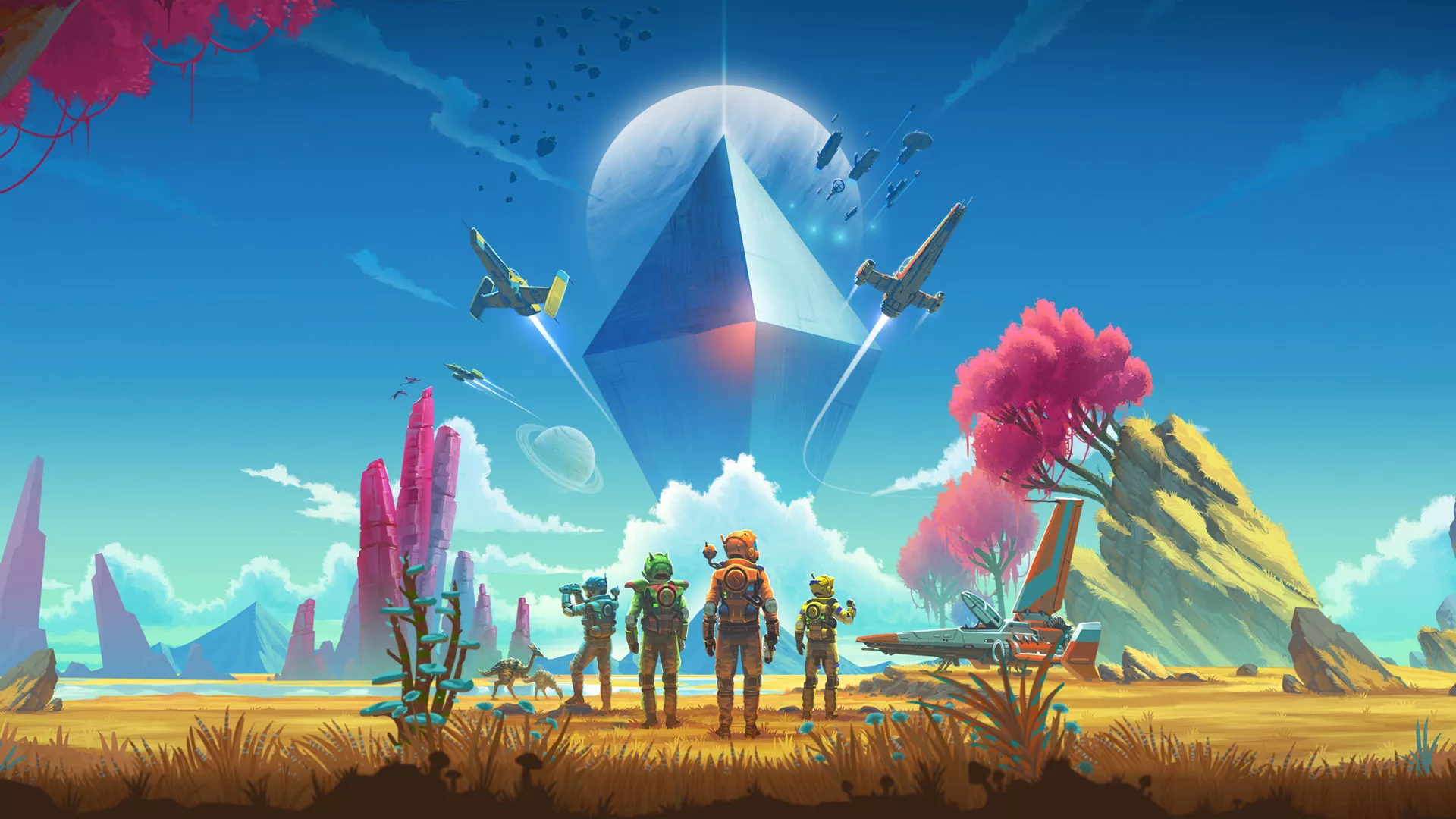 Step into the infinite expanses of the universe with "No Man's Sky," a virtual reality game rooted in planetary exploration. If you are intrigued by science fiction and dream of navigating the cosmos, this game is the perfect fit for you. Initially released as a standard game, "No Man's Sky" has evolved to incorporate a virtual reality experience, intensifying the immersion and enhancing the overall gameplay. With your virtual reality headset, you'll feel as though you are seated in the cockpit of your spaceship, about to embark on a thrilling expedition to alien worlds.
Your main objective in this exciting journey is to combat extraterrestrial threats. Simultaneously, you'll be tasked with constructing your base, which will serve as your home away from home as you traverse various planets. Experience complete freedom as you manage your equipment, your space, and your interstellar conquests. Developed by Hello Games, "No Man's Sky" has emerged as one of the best in terms of its VR experience.
Hitman 3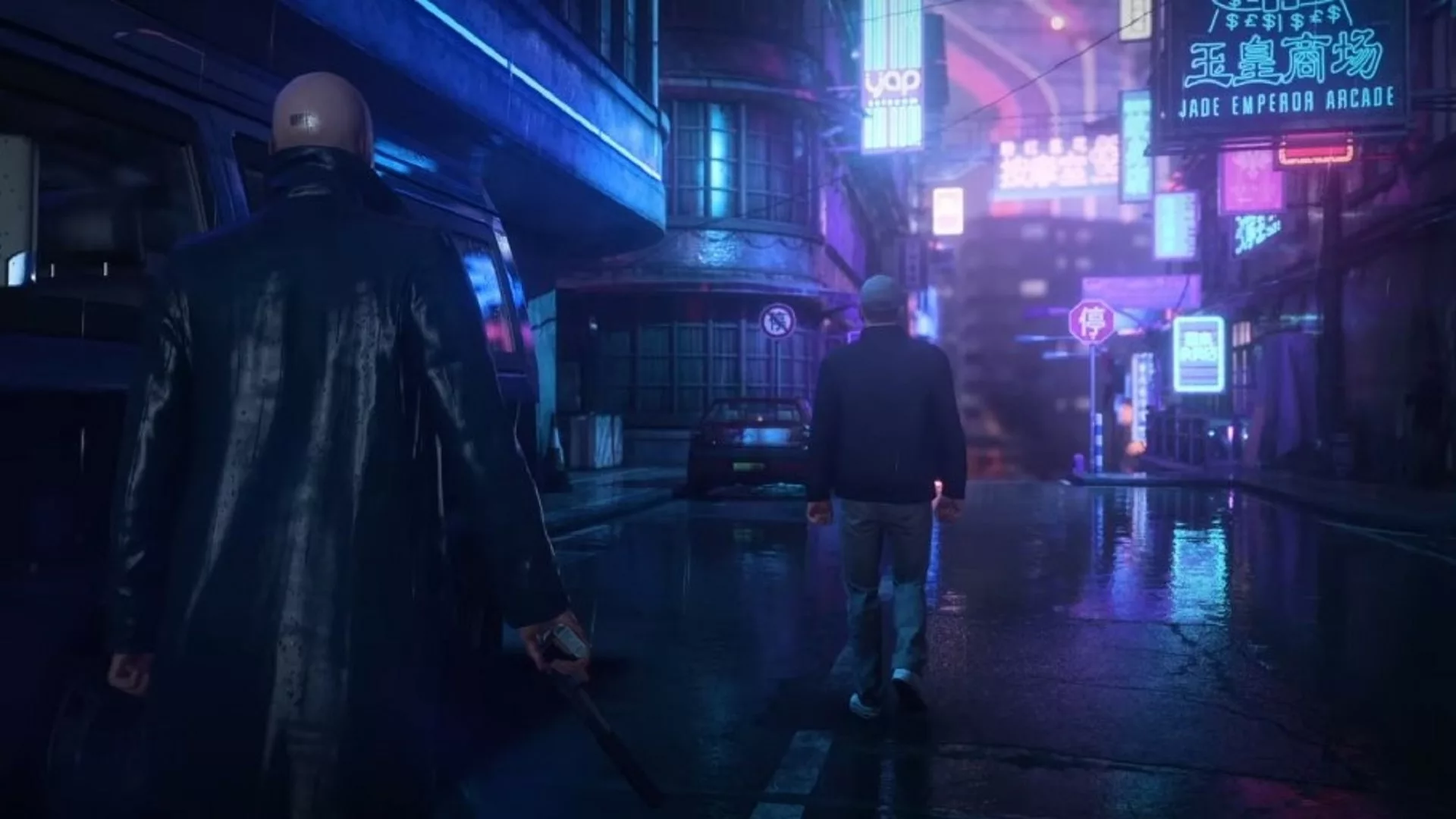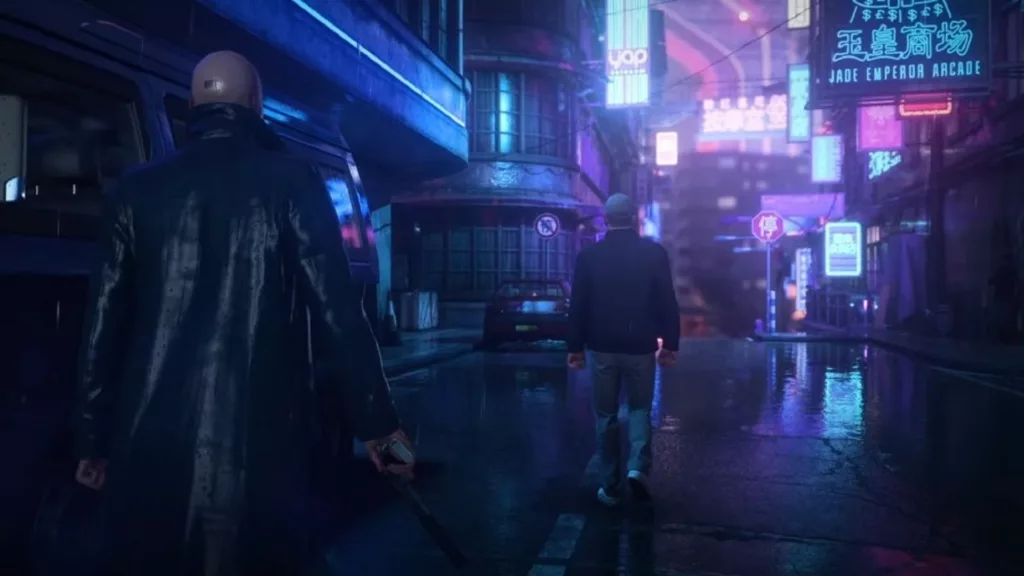 "Hitman 3" serves as the thrilling conclusion to the "World of Assassination" trilogy, and it is also the eighth primary installment in the celebrated "Hitman" video game series. This game is tailored for those who revel in devising intricate strategies and crave high-intensity missions. Developed by IO Interactive, it holds the distinction of being the studio's first self-published game since its transition to independence. In "Hitman 3," you will slip into the role of the enigmatic Agent 47, a genetically modified, cold-blooded assassin.
Accompanied by allies like Lucas Gray and Diana Burnwood, you are tasked with tracking down and eliminating the leaders of the clandestine organization, Providence. Like its predecessors, "Hitman 3" comprises six distinct levels, five of which consist of sandbox environments. This setup provides ample opportunities for exploration and offers innovative ways to neutralize your targets. In this third-person stealth game, you'll traverse intricately detailed locations and utilize increasingly exotic methods to carry out your deadly objectives.
Beat Saber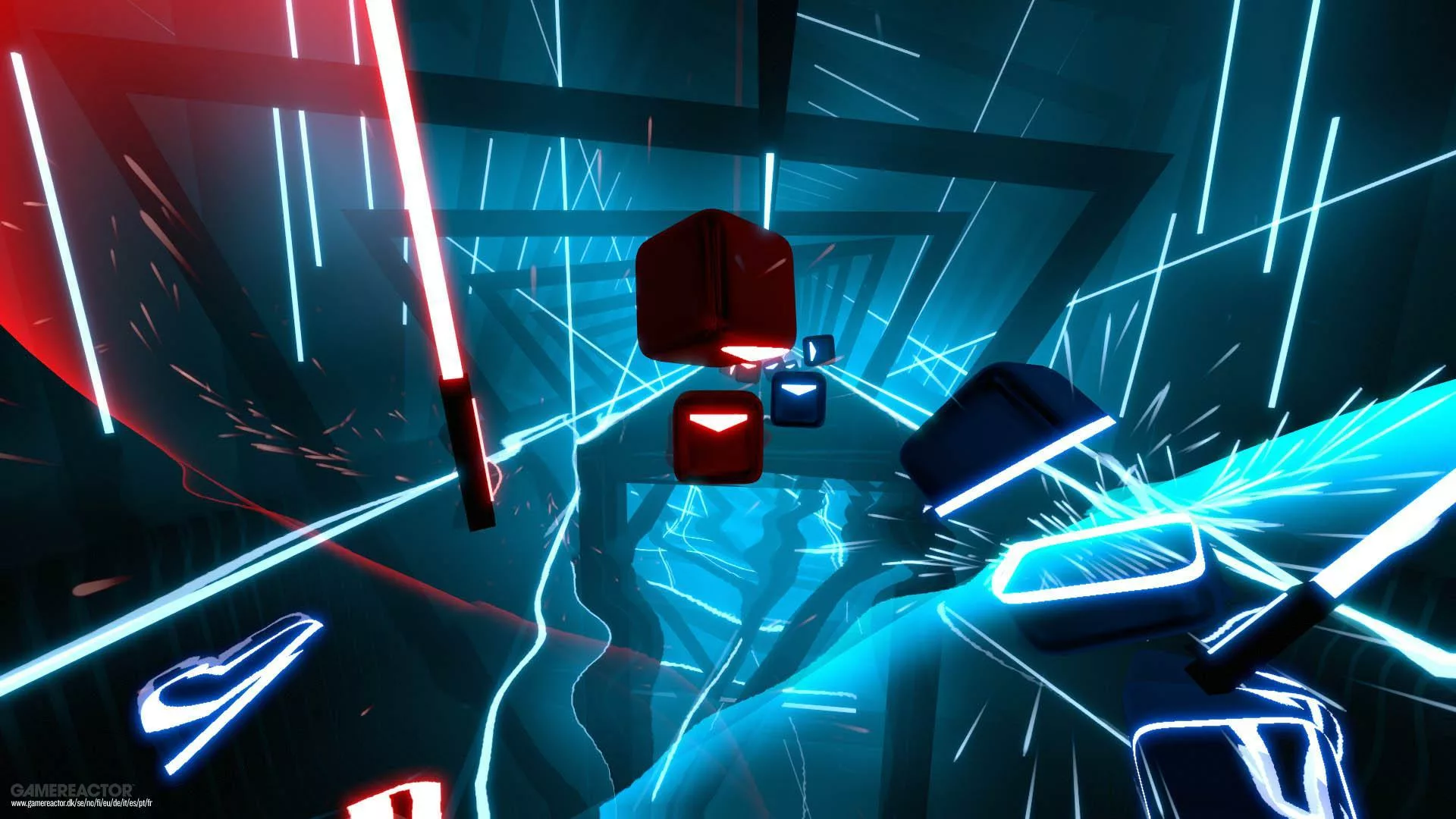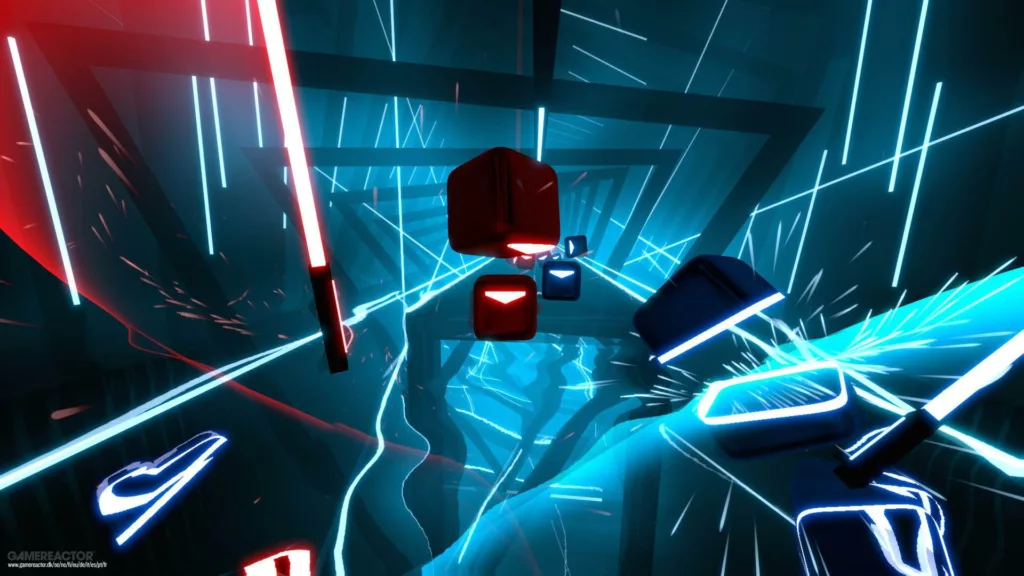 Imagine if Star Wars and Guitar Hero somehow merged their unique elements – the result would likely resemble Beat Saber. This rhythm-based VR game has earned its place as one of the most popular VR titles available, enchanting players with a fun blend of music and action. Picture yourself wielding luminous lightsabers and moving to the rhythm of your favourite tunes.
As you immerse yourself in the game, you'll be tasked with swiping away a barrage of different colored blocks that come hurtling towards you. The aim is to strike these blocks in perfect sync with your selected song, creating an immensely satisfying and exhilarating experience. And yes, you might even break a sweat during some of the more intense sessions!
Beat Saber's expansive library of tracks ensures there's something to cater to everyone's musical taste. From contemporary pop to classic rock anthems, the choice is yours. Fancy slicing through blocks to the heavy tunes of Linkin Park? You can do that! Without a doubt, Beat Saber is a must-have for anyone who loves VR.
Astro Bot Rescue Mission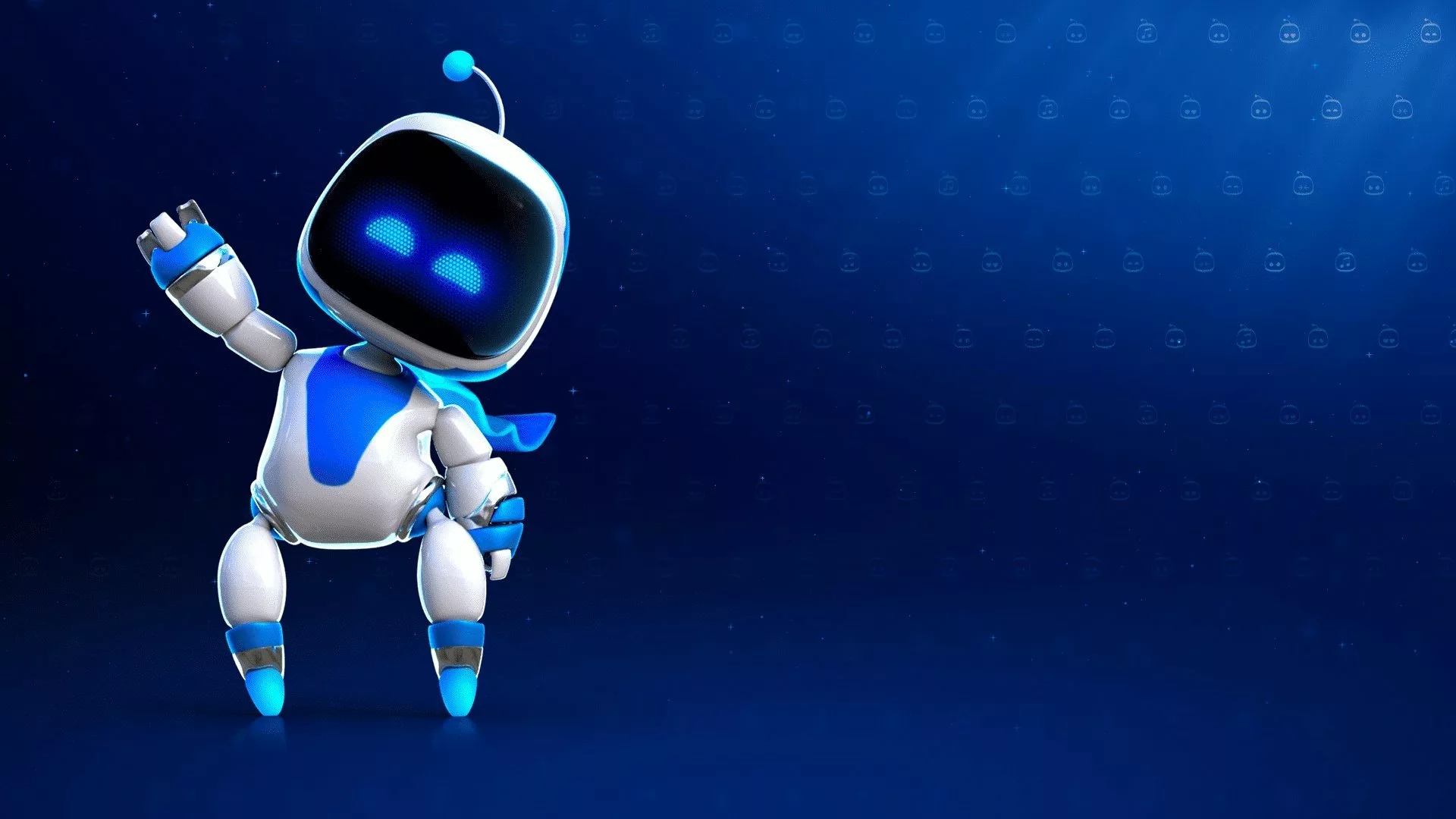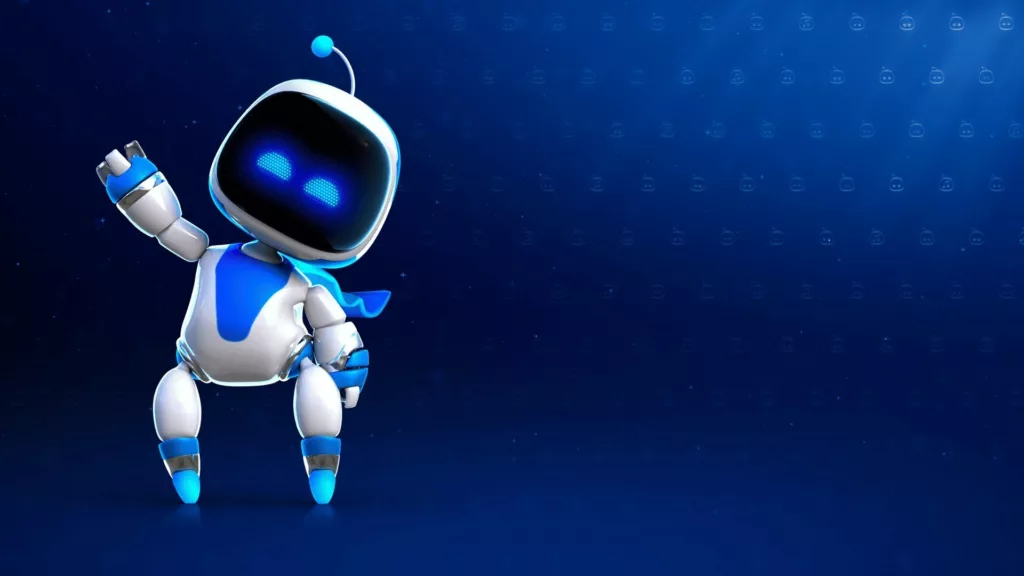 Exclusively available on the PlayStation Virtual Reality platform, "Astro Bot Rescue Mission" takes you on a heart-racing action adventure. The primary objective is to rescue your fellow bots in peril. You'll team up with Captain Astro, navigating through vast, colorful environments to locate your stranded teammates.
Your epic quest will take you across five diverse worlds, each consisting of over 20 engaging levels, with the ultimate goal of saving your crew. The VR headset offers a stunningly immersive experience, allowing you to physically lean and peer over obstacles as though you were physically present in the game. The DualShock 4 controller provides precise control over the Astro character, further enhancing the immersive experience.
The unique selling point of Astro Bot Rescue Mission on PSVR is the full 360-degree view it offers, providing an unparalleled level of immersion. This feature ensures that you're always in the heart of the action, making the game one of the most immersive in the genre.
Half Life: Alyx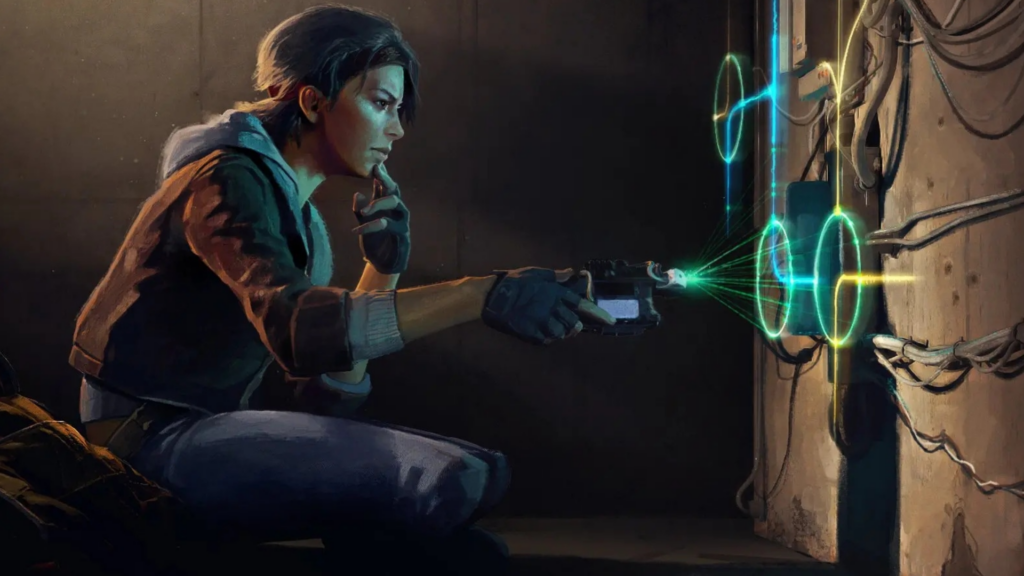 If you're a VR headset owner, there's a good chance you've heard recommendations to play Half-Life: Alyx. While it's not a direct sequel to Valve's previous Half-Life games, it's a full-fledged game that effortlessly continues to raise the series' standards.
Set in the intriguing Half-Life universe, the game places you in the shoes of Alyx Vance. The narrative unfolds after the events of the original Half-Life but before the story of Half-Life 2. Specifically designed for VR, Half-Life: Alyx offers an engaging gameplay experience that spans 10-11 hours, ensuring you get ample value for your money.
As we all eagerly anticipate Half-Life 3, Half-Life: Alyx serves as the perfect VR game to quench your thirst for the series. The game is packed with challenging puzzles, thrilling gunfights, and a gripping narrative. Battle against extraterrestrial threats in beautifully rendered environments. Once you've completed the game, you can delve into the Steam Workshop to explore community-created content, extending the life of your Half-Life: Alyx experience.
Star Wars: Squadrons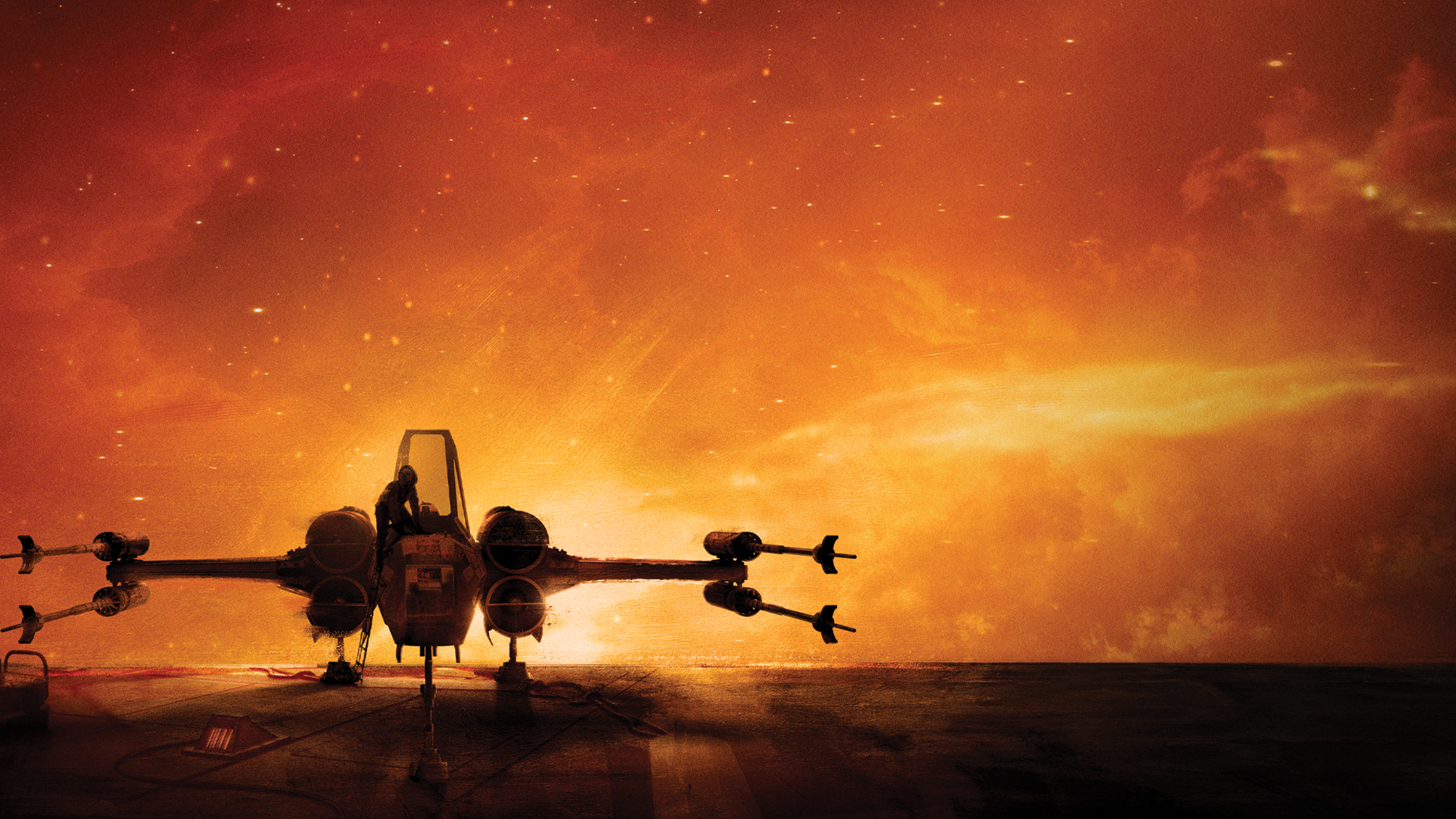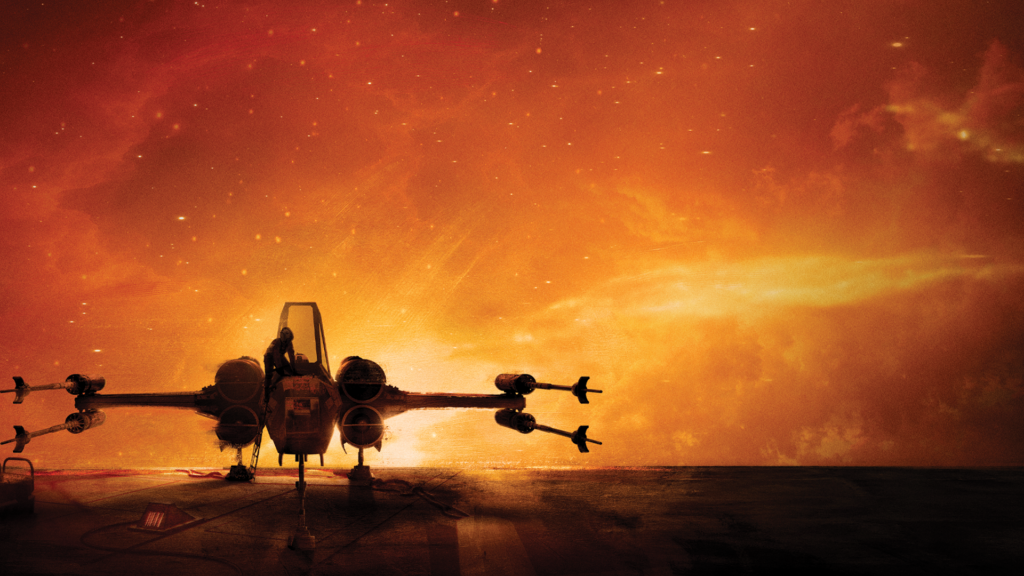 For those of you who fantasize about navigating through the vast expanse of space, take control of a X-Wing or a TIE fighter in Star Wars: Squadrons. This first-person space combat video game has quickly become a fan-favorite in the VR community. The game, developed by Motive Studios and published by Electronic Arts, flawlessly encapsulates the iconic Star Wars universe.
Your mission, should you choose to accept it, is to take on the role of a space pilot in the midst of thrilling galactic battles. Success in this game lies in your ability to expertly manage your craft's acceleration and speed, pushing the limits of your piloting skills. Thanks to the game's impressive playability and precision handling, players can enjoy a truly unique and immersive piloting experience.
Star Wars: Squadrons is available on PC, PlayStation 4, and Xbox One platforms. It boasts a compelling single-player campaign and an array of multiplayer modes that promise to fully immerse you in the Star Wars universe.
Assetto Corsa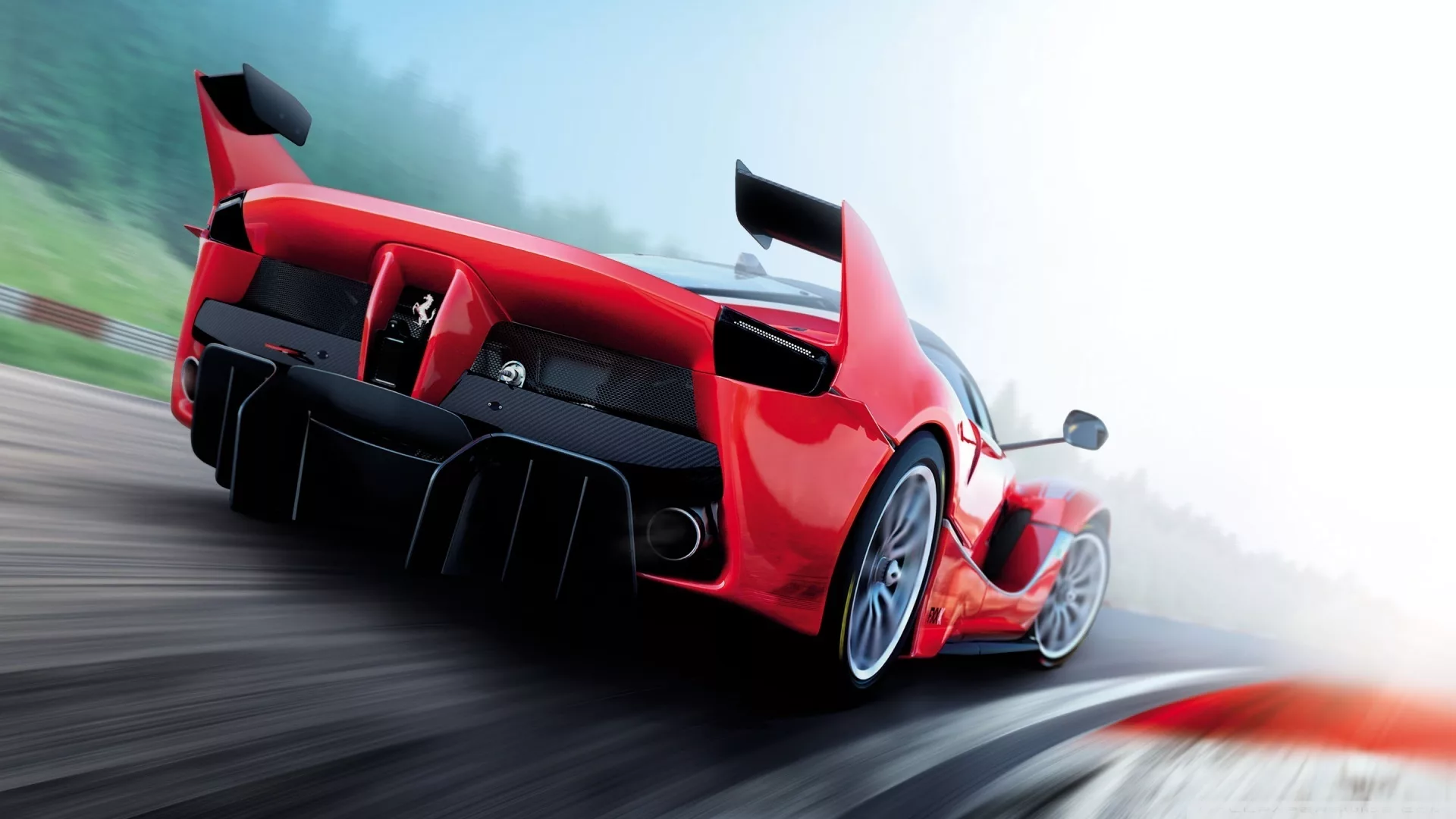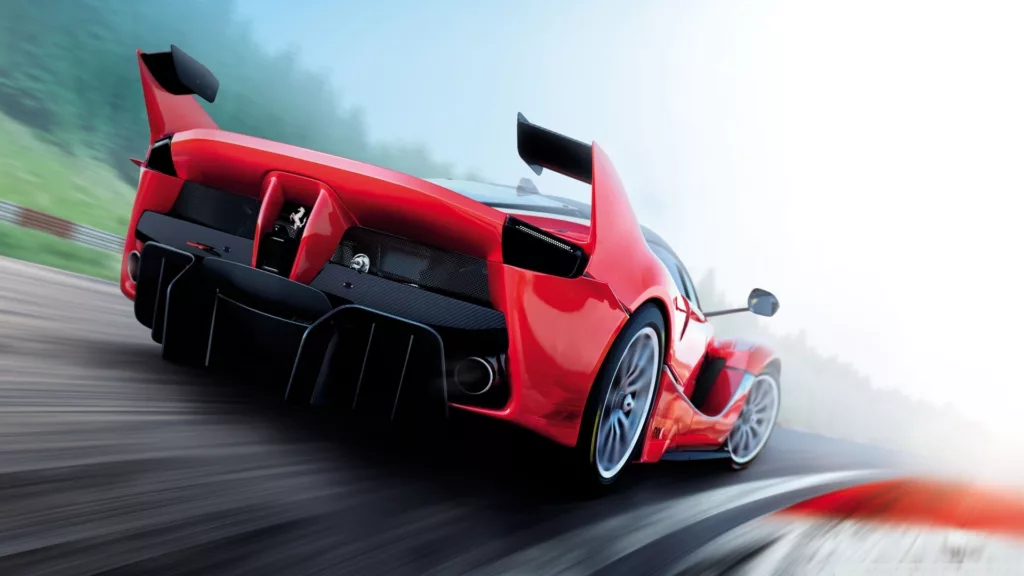 Assetto Corsa is more than just an impressive racing game. It's also among the finest VR games available on PC, renowned for its precise physics model, stunning visuals, and features frequently requested by fans. The game fully supports VR, including native compatibility with the Oculus Rift, eliminating the need for third-party mods or middleware programs.
The concept of racing a sports car has always been a staple in the video gaming world and has been yearning for a VR adaptation. While some genres like third-person shooters might require significant changes to work in VR, racing games like Assetto Corsa require minimal adjustments. With its fixed camera point and the ability to check mirrors, eye apexes, or gaze towards opponents, this game delivers an exhilarating and authentic racing experience. Fun fact: it's reportedly designed with lasers for added precision!
Resident Evil Village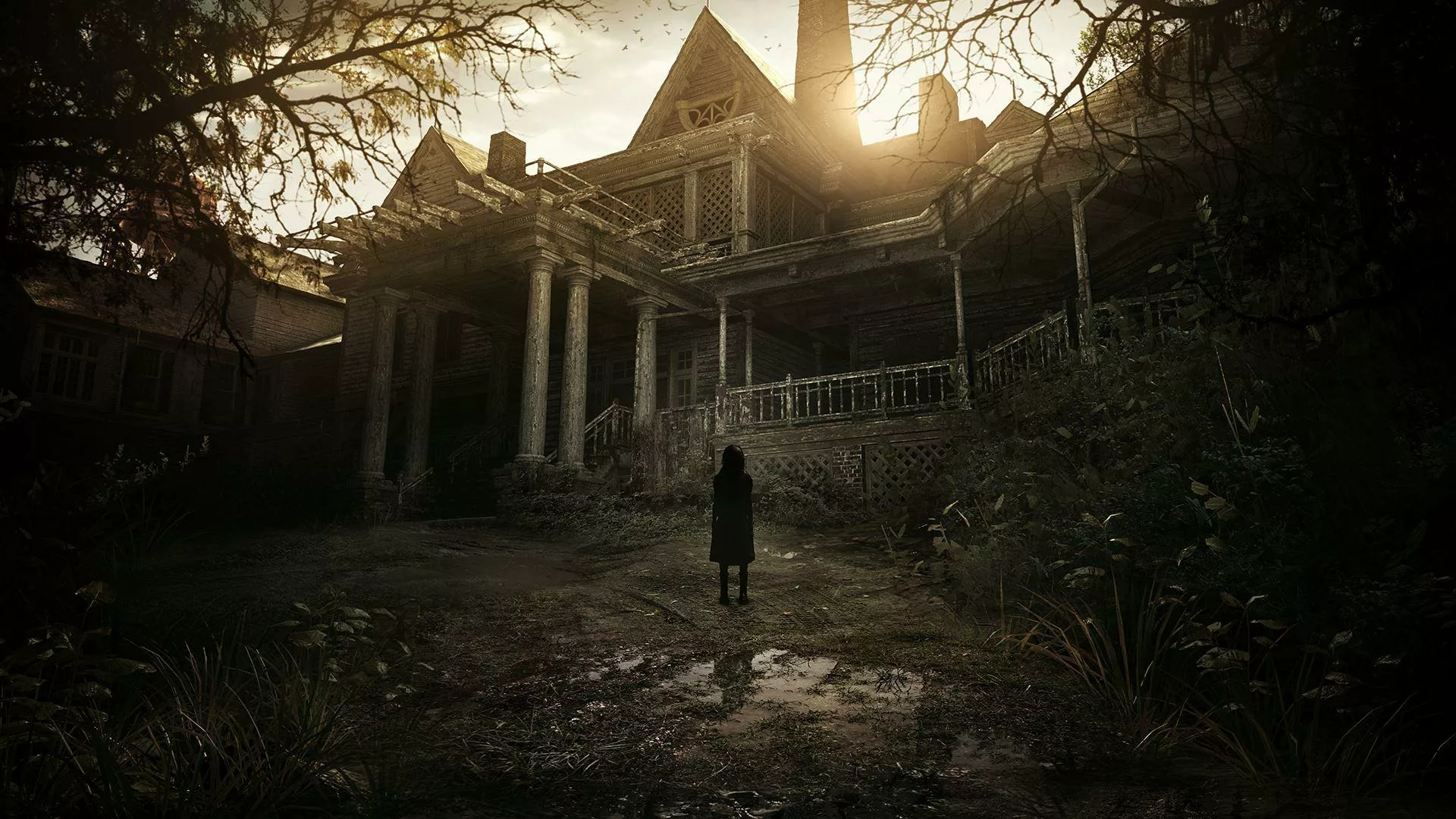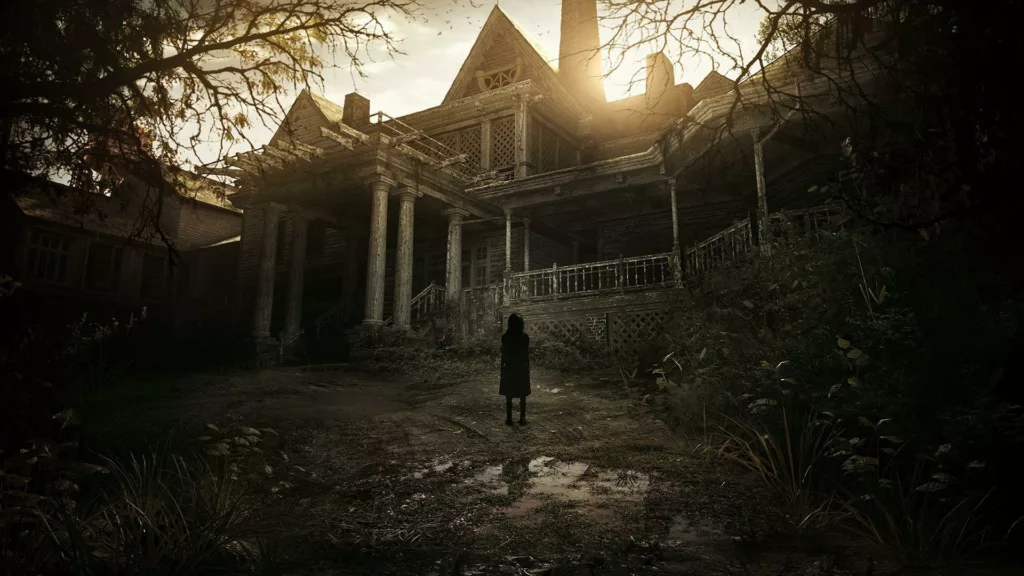 For the adrenaline junkies and horror enthusiasts, we present one of this year's best VR games – "Resident Evil Village". This game is the eighth installment in the critically acclaimed Resident Evil franchise, developed and published by Capcom. Prepare yourself for a nerve-wracking journey as this game is primarily centered around inducing fear.
The storyline continues from where "Resident Evil 7: Biohazard" left off, focusing on the lives of Ethan, his wife, and his daughter. They live a peaceful life in their own little paradise, but their tranquility is short-lived. After a devastating tragedy, Ethan embarks on a perilous quest to find and save his daughter, leading him to a village infested with horrifying creatures. The threat of danger looms around every corner.
What sets this VR game apart are its ultra-realistic, highly detailed graphics that plunge you right into the heart of the intense action. "Resident Evil Village" is a game that truly tests your courage, offering a truly gripping VR horror experience.
L.A. Noire: The VR Case Files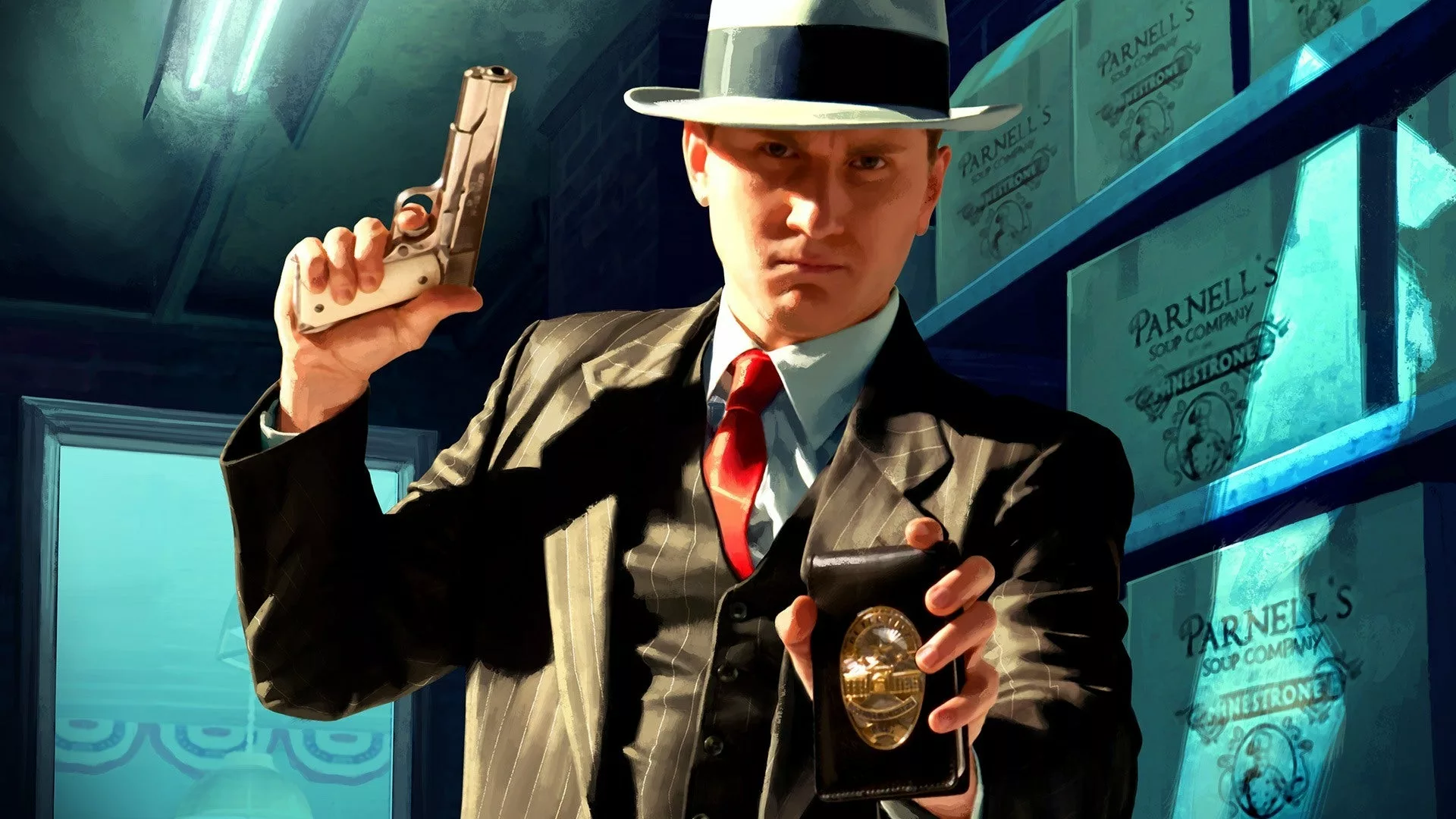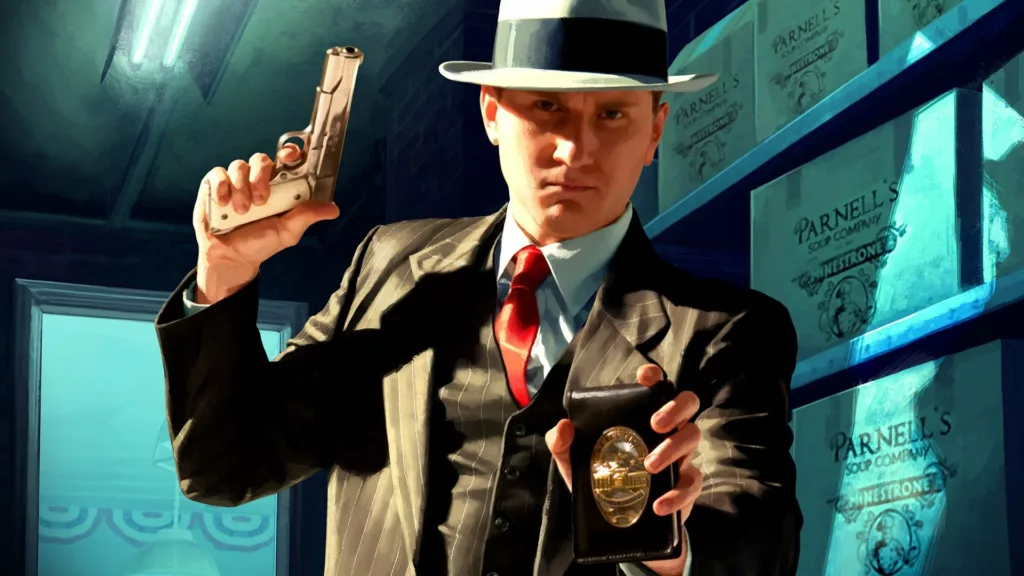 Imagine the vibrant era of 1940s Los Angeles, with its high-stakes crime and riveting mysteries. Now, imagine you're a detective trying to crack those cases – in virtual reality. Yes, L.A. Noire, the groundbreaking 2011 neo-noir detective game, might not be the first title you think of when you consider VR gaming, but it's undoubtedly one worth experiencing.
In its heyday, L.A. Noire was lauded for its technological prowess. Its innovative facial capture technology served as an essential tool in your detective toolkit, helping discern the innocent from the guilty. The game wasn't perfect, though, with some aspects like combat falling short of expectations. Enter L.A. Noire: The VR Case Files, a revised version that significantly improves upon the original's less robust gunplay and driving elements.
Instead of clicking and typing on your traditional gaming peripherals, L.A. Noire: The VR Case Files invites you to physically lean, fire at goons, and reload your vintage Remington using VR controllers. This physical interaction brings a visceral, exhilarating dimension to the game. Immersed in virtual reality, each case becomes a tantalizing puzzle, and the thrill of confrontation escalates. To delve deeper into this unique VR experience, you might want to check out our full review of L.A. Noire: The VR Case Files.
The Elder Scrolls V: Skyrim VR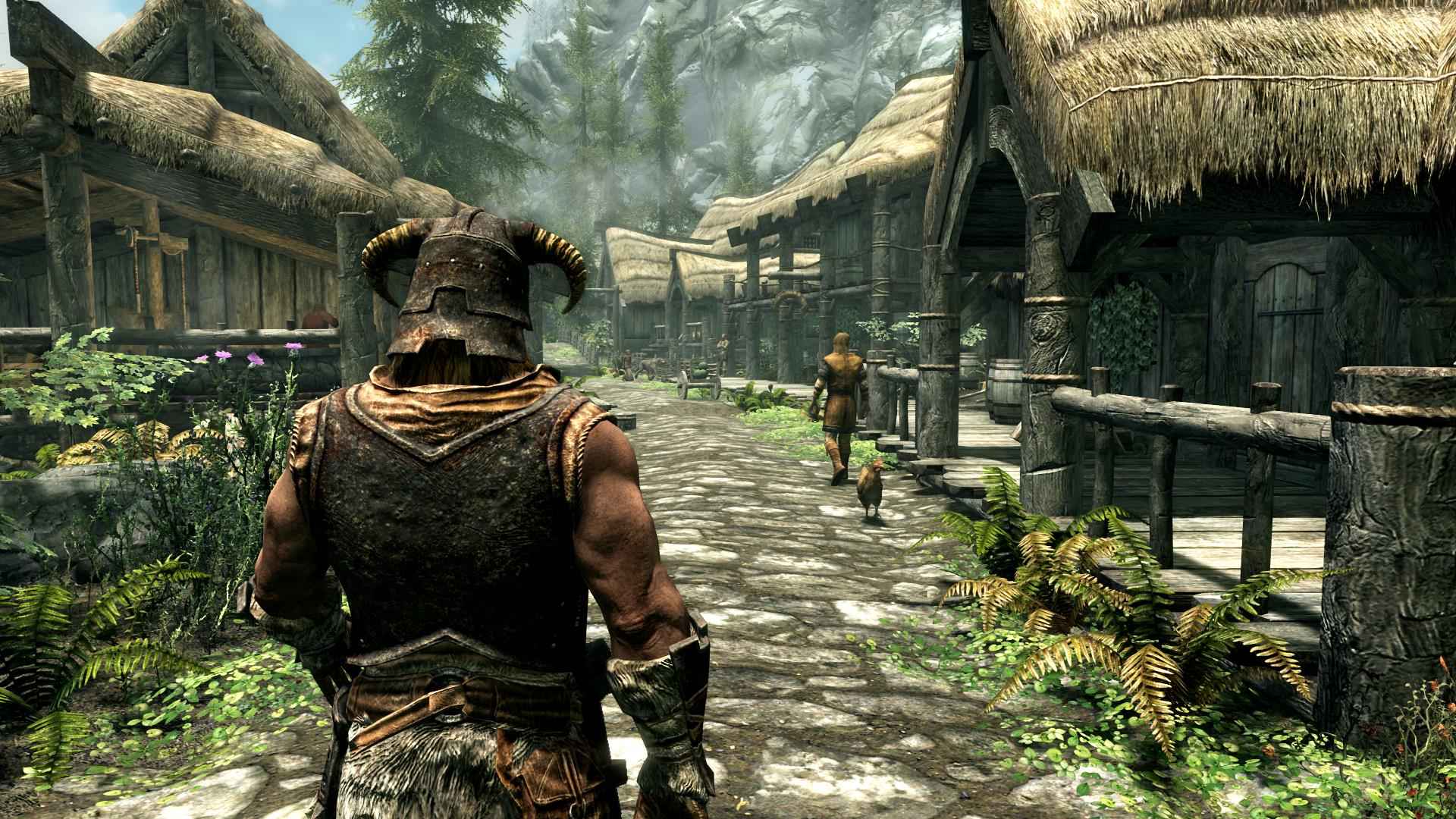 Have you ever journeyed through the captivating lands of Skyrim? If so, imagine reliving the entire saga, but this time in the immersive realm of VR. When combined with a few select mods, Skyrim VR sets the stage for an utterly chaotic yet compelling adventure.
Skyrim VR is a faithful recreation of Bethesda's original masterpiece, with no additional content or modifications – except for its transition into VR. It might be the same world, but viewing Tamriel and interacting with its inhabitants through VR is an enchantingly fresh experience. Not to mention, battling dragons takes on a new level of thrill when faced with the beasts in virtual reality.
Microsoft Flight Simulator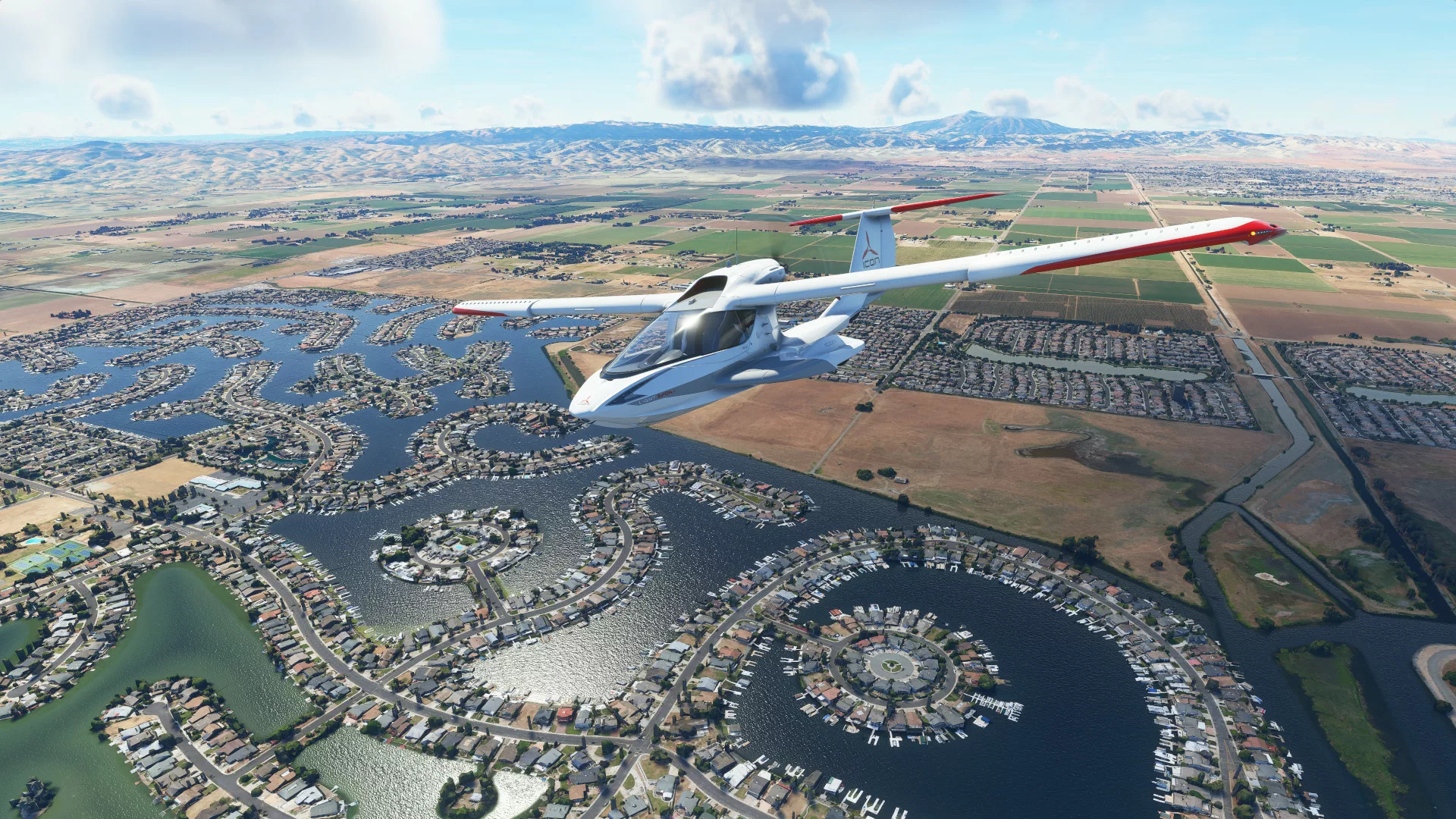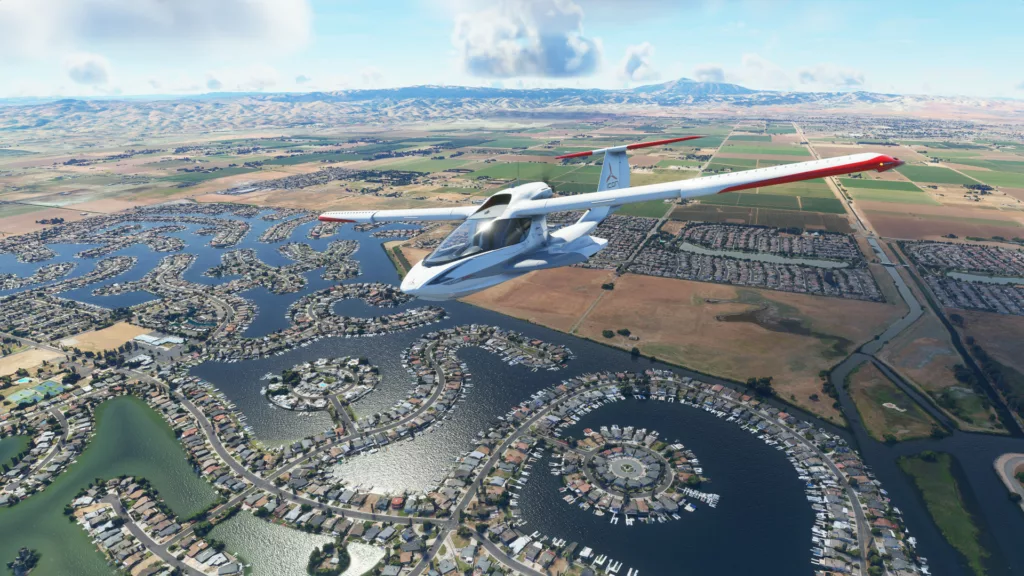 Embrace the joy of flight with Microsoft Flight Simulator, a stunning flight simulation game developed by Asobo Studio. Known for its remarkable graphics and realism, the game offers an immersive flight experience like no other, especially when paired with a VR headset.
Even without virtual reality, Microsoft Flight Simulator is an impressive game, characterized by its detailed aircraft models and breathtaking views. As a pilot, you can traverse the entire globe, appreciating every meticulous detail rendered by the game's high-fidelity graphics.
The game's realism doesn't stop at visual details. You'll find yourself in awe of the lifelike landmarks, lush forests, glistening rivers, and stunning landscapes sprawling beneath your plane. The game even incorporates real-time weather conditions, adding another layer of excitement to your flights. Experience the thrill of taking off and landing at various airports worldwide, navigating through clouds, and physically interacting with your cockpit's controls. It's no wonder that Microsoft Flight Simulator was awarded the "Best Simulation" title at the 2020 Game Awards.