Have you ever found your mind wandering to the adrenaline-infused life of a law enforcement officer, hurtling through the bustling city streets in a high-octane pursuit or stealthily penetrating the sinister world of organized crime incognito? Police-themed games provide everyday individuals with the opportunity to immerse themselves in the exhilarating, yet perilous realm of crime-fighting, all from the secure confines of their digital displays. This enthralling genre boasts an eclectic assortment of games that have spanned generations, enabling players to embody the roles of not only police officers, but also detectives, SWAT operatives, and many more.
In this article, we highlight the 15 best police games that let you live out your COPS fantasies without any of the real danger. Get ready for our list featuring decades of heart-pounding police games filled with crime-fighting adventures, stealth operations, gripping investigations and action-packed shootouts. From classic point-and-click mystery titles to modern big-budget open world extravaganzas, police games cover the full spectrum. Strap yourself in for a wild ride through the best police games as we count down to number one!
Immerse Yourself in the Unique Experience of "This Is the Police 2"
Without a shadow of doubt, "This Is the Police 2" holds a significant place among the best police games in the gaming world. The first thing that strikes any player is its distinctively unconventional visual style. But don't let the captivating graphics deceive you into thinking that's all there is to the game. Indeed, it dives much deeper than its unique art style.
"This Is the Police 2" masterfully weaves a rich narrative into the game, ensuring that it is much more than a simple police simulator. It offers a uniquely satisfying blend of simulation, strategy, and turn-based tactical combat elements. As a player, you're thrust into the challenging role of managing your own sheriff's department, engaging in high-risk missions, and delving into the intense drama of interrogating suspects.
With such a diverse array of gameplay elements, it's impossible for boredom to creep in. The amalgamation of story, gameplay, and visuals makes "This Is the Police 2" a truly unique entry in the best police games, offering a perspective on law enforcement that's as entertaining as it is intriguing.
Experience Realistic Police Tactics with "SWAT 4"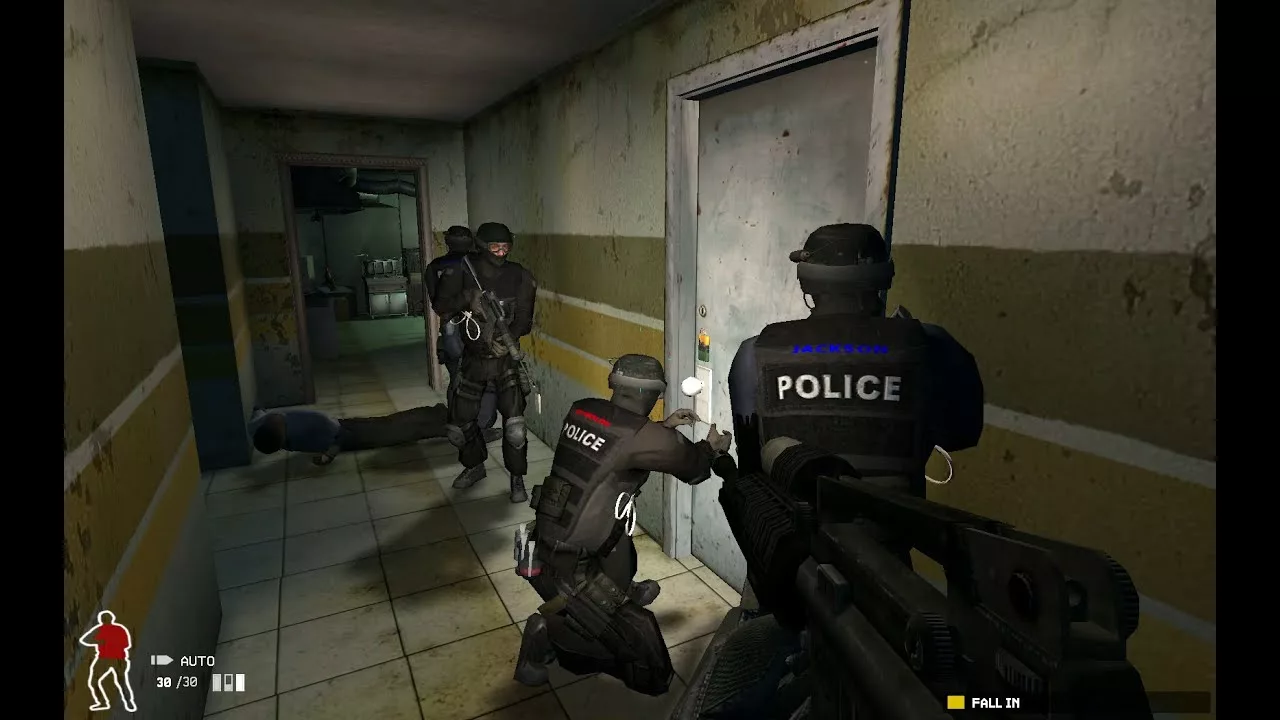 Moving on to another sterling example in the realm of best police games, we find "SWAT 4." Celebrated for its heightened sense of realism and atmospheric gameplay, this game provides a genuine depiction of real-world police procedures. In "SWAT 4," you find yourself in the daunting role of the leader of a five-man tactical squad, responsible for tackling armed threats and carrying out life-saving hostage rescues across an array of 21 thrilling missions. While the gameplay bears similarities to the popular Rainbow Six series, it offers enhanced graphics and a greater level of detail that adds depth to the player's experience.
"SWAT 4" equips players with an arsenal of weapons, from heavy-duty assault rifles to agile submachine guns. However, it's the game's firm commitment to the authenticity of police procedures that sets it apart. Players are penalized for excessive use of force, injuries inflicted on hostages, and the loss of team members. The game challenges you to rethink the typical 'shoot-first' approach, promoting instead the use of less lethal methods like bean bag rounds, pepper balls, and pepper spray to induce suspects into surrendering.
"SWAT 4" distinguishes itself among the best police games by showing the true challenge of maintaining control and restraint in high-stakes situations. If you seek the thrill of playing a super cop with no regard for the rules, Rainbow Six might be your game. But if you're intrigued by the challenge of maintaining restraint and tactical control in adrenaline-filled situations, then "SWAT 4" is a game that you definitely won't want to miss.
Step into the Action with "Door Kickers 2: Task Force North"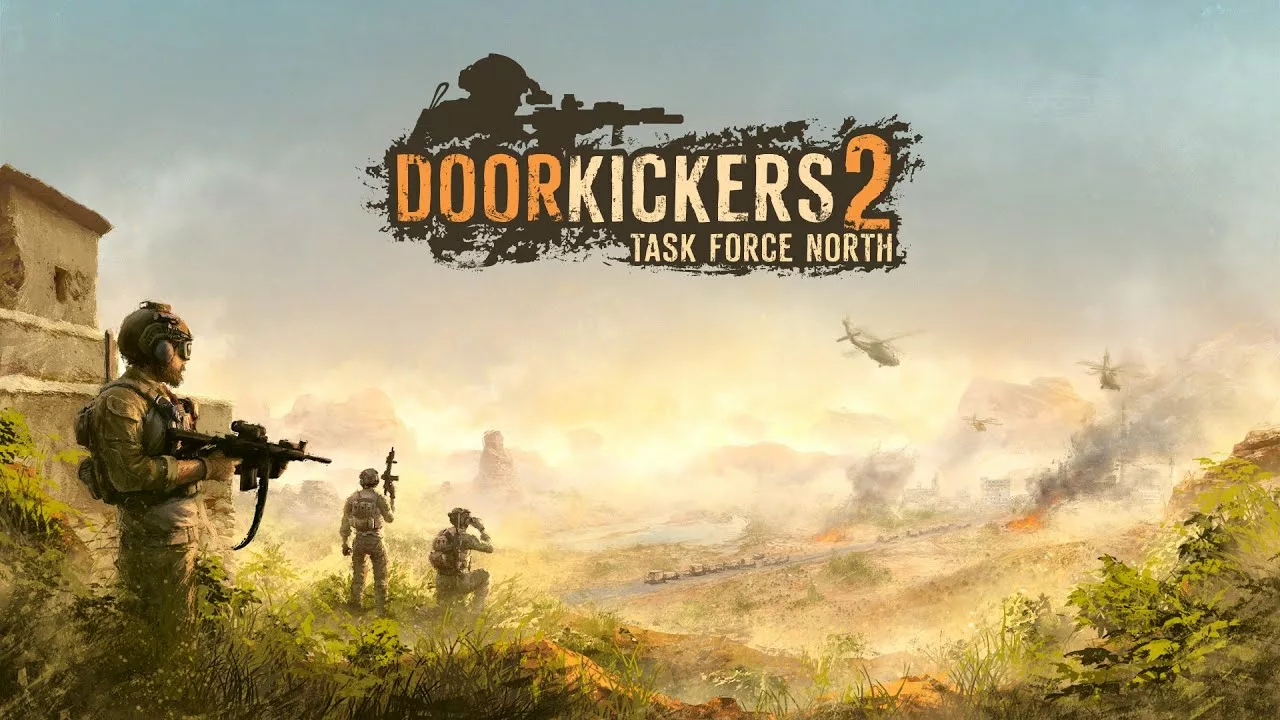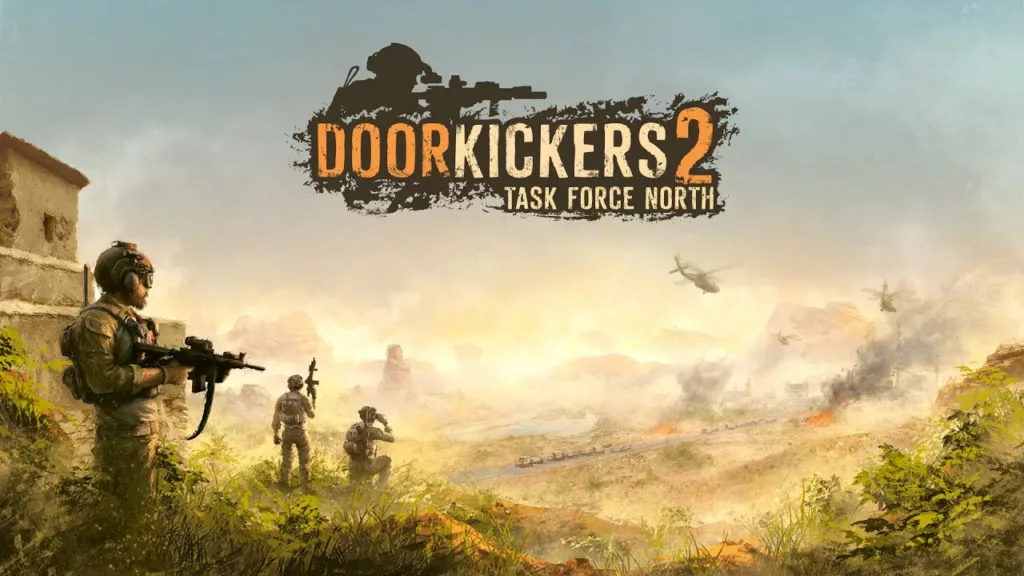 Among the exhilarating lineup of the best police games on PC, "Door Kickers 2: Task Force North" certainly stands out. Although the game is currently in early access, it has already captured the interest of gamers with its thrilling and immersive gameplay. This top-down strategy game offers players a glimpse into the world of high-stakes tactical operations, where you utilize intelligence resources and control Special Operation Units to dismantle a formidable terrorist network.
As you venture through the game, you'll find yourself immersed in a plethora of missions. The key to success lies not only in your on-the-spot decision-making skills but also in the strategies you devise ahead of time. This involves careful selection of units and equipment, tailored to the specific needs of each mission. The game offers an array of tactical options when it comes to executing operations. Will you opt for a swift surprise attack, or will you take the more calculated approach of stealth action? The choice is yours, adding to the diverse strategic possibilities in this standout among the best police games.
Embrace the Authentic Experience of "Police Simulator: Patrol Officers"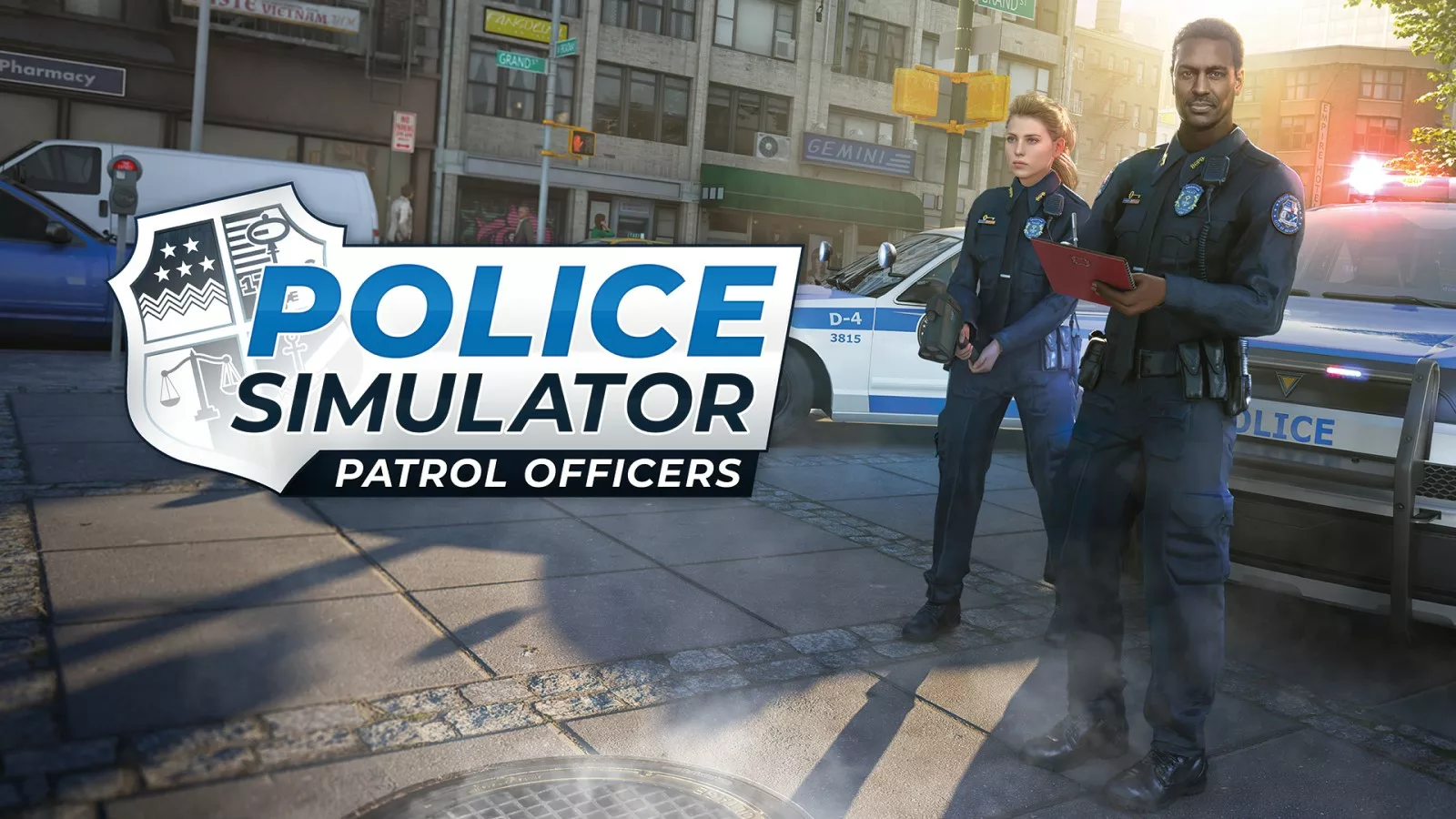 If authenticity is what you crave in the best police games, then "Police Simulator: Patrol Officers" is a must-play. This immersive game takes you on a journey into the heart of the fictional city of Brighton, where you don the badge of a police officer and embark on everyday law enforcement duties. These tasks range from routine patrols to issuing parking tickets, mimicking the day-to-day life of a real police officer.
The game evolves as you progress, offering you the opportunity to unlock more thrilling tasks, access powerful police cars, and patrol new districts. In addition, the game's dynamic traffic system adds a layer of realism to your role. This interactive system means drivers can commit traffic offenses or cause accidents that you'll witness firsthand. This unprecedented level of realism in "Police Simulator: Patrol Officers" places it high on the list of the best police games, promising a captivating blend of authenticity and fun.
Experience High-Octane Action in "Rainbow Six: Vegas 2"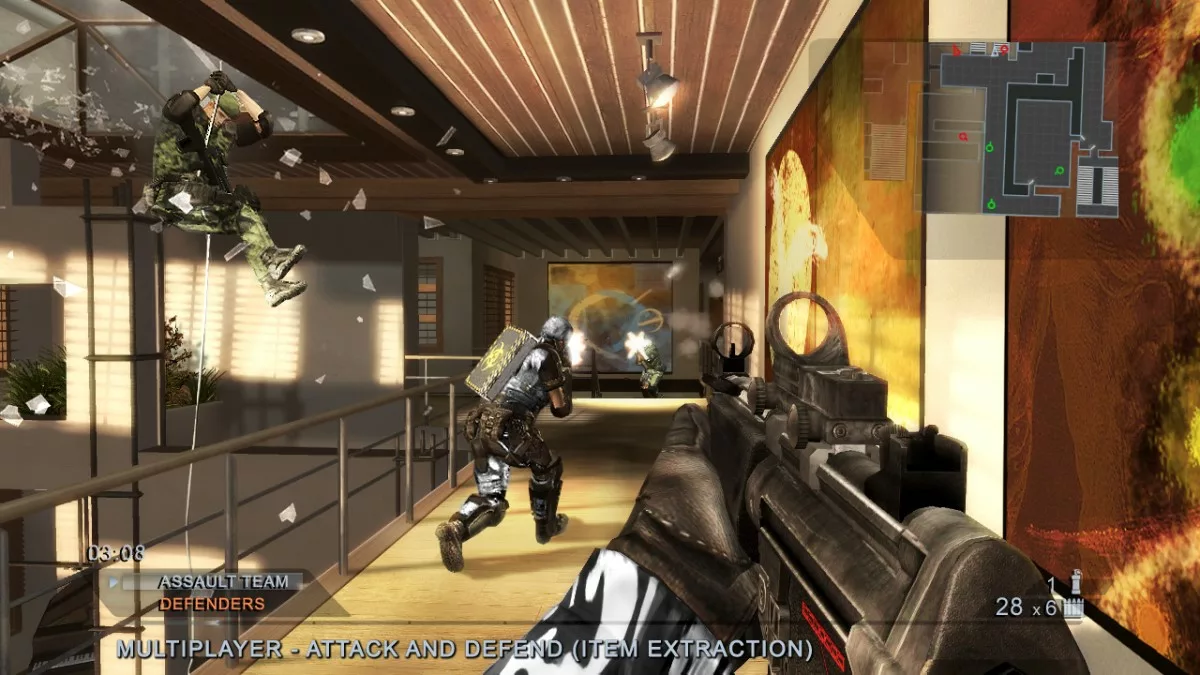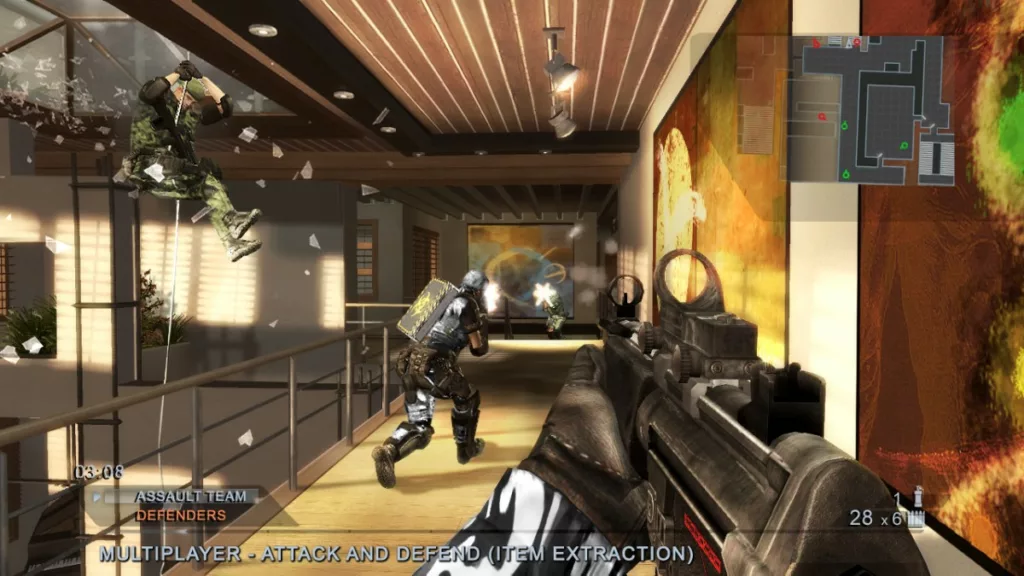 In the extensive catalogue of the best police games, the Rainbow Six series, specifically "Rainbow Six: Vegas 2," presents a unique gameplay experience. Unlike other games that focus on mirroring the day-to-day duties of a police officer, Rainbow Six leans towards the cinematic portrayal of a SWAT team—fast-paced, adrenaline-pumping, and ready to neutralize any threats that stand in their way.
The game cleverly blends elements of strategy with high-octane action, as you tactically deploy your squad members to provide you with necessary backup. Despite the strategic aspects, the main emphasis is on action—you will find yourself engaged in more shooting than contemplative strategizing.
In "Rainbow Six: Vegas 2," your primary objective is to neutralize hostiles, opting for swift, covert attacks using a variety of weapons rather than negotiating for their surrender. As you progress through the ranks, the game allows you to customize your squad and equip them with superior weapons and armor, making for a highly engaging player experience.
While the storyline is robust and engrossing, what truly stands out are the high-stakes missions. These thrilling episodes of combat against enemies offer a replayability factor, allowing you to relive the experience and aim for better performance each time.
Relive Police Life with "Police Quest: In Pursuit of the Death Angel"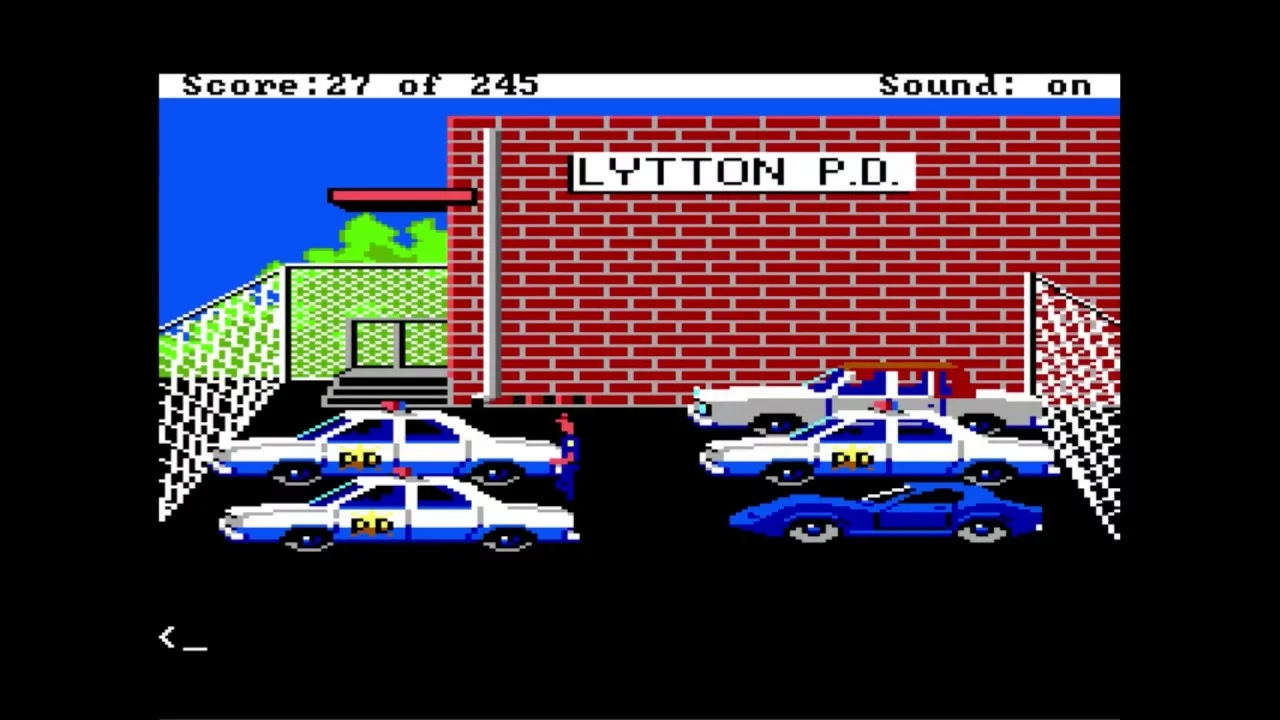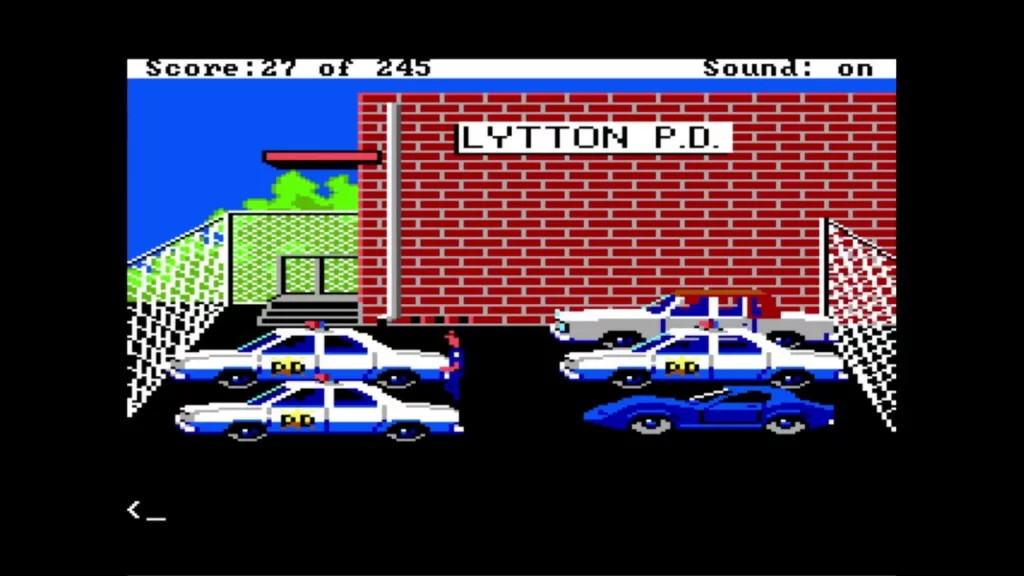 One of the first police games to ever hit the gaming scene, "Police Quest: In Pursuit of the Death Angel," remains one of the most realistic portrayals of police life even decades after its release. Released by Sierra Entertainment in 1987, this adventure game adheres so faithfully to proper police protocol that it was reportedly used to train rookie officers at one point.
Unlike many other games, "Police Quest" doesn't revolve around intricate puzzles, complex conspiracies, or grand-scale shootouts. Instead, the game immerses players in the more routine aspects of police work—securing crime scenes, issuing speeding tickets, and making arrests.
While this high level of realism might make "In Pursuit of the Death Angel" seem a bit less exciting for some, it offers a rare glimpse into the genuine, everyday life of police work. For those who seek a true-to-life simulation of police work among the best police games, the original "Police Quest" series, and this particular entry in particular, won't disappoint.
Dive into the Supernatural with "Murdered: Soul Suspect"
If you're on the hunt for the best police games with a spooky twist for Halloween, then "Murdered: Soul Suspect" is an excellent pick. This game adds a unique twist to the conventional detective scenario by casting you as a ghost, tasked with solving the mystery of your own murder.
The game starts with you embodying the character of Ronan O'Connor, a daring detective who meets an untimely death at the hands of a notorious local serial killer. Your spirit is trapped in limbo until you can bring your killer to justice. Fortunately, your ethereal state comes with a host of supernatural detective abilities that make "Murdered: Soul Suspect" one of the more empowering entries in the list of the best police games. You can access hard-to-reach areas by taking control of black cats, eavesdrop on private conversations, manipulate people's thoughts, and even follow leads through solid walls.
Although "Murdered: Soul Suspect" may not pose a significant challenge when it comes to piecing together evidence and uncovering leads, it more than makes up for this with its rich exploration elements. The joy of roaming around the historic town of Salem, witnessing its spectral landmarks, and aiding the many lost spirits wandering its streets make for an immersive gaming experience.
Immerse Yourself in the Enigmatic "The Silver Case"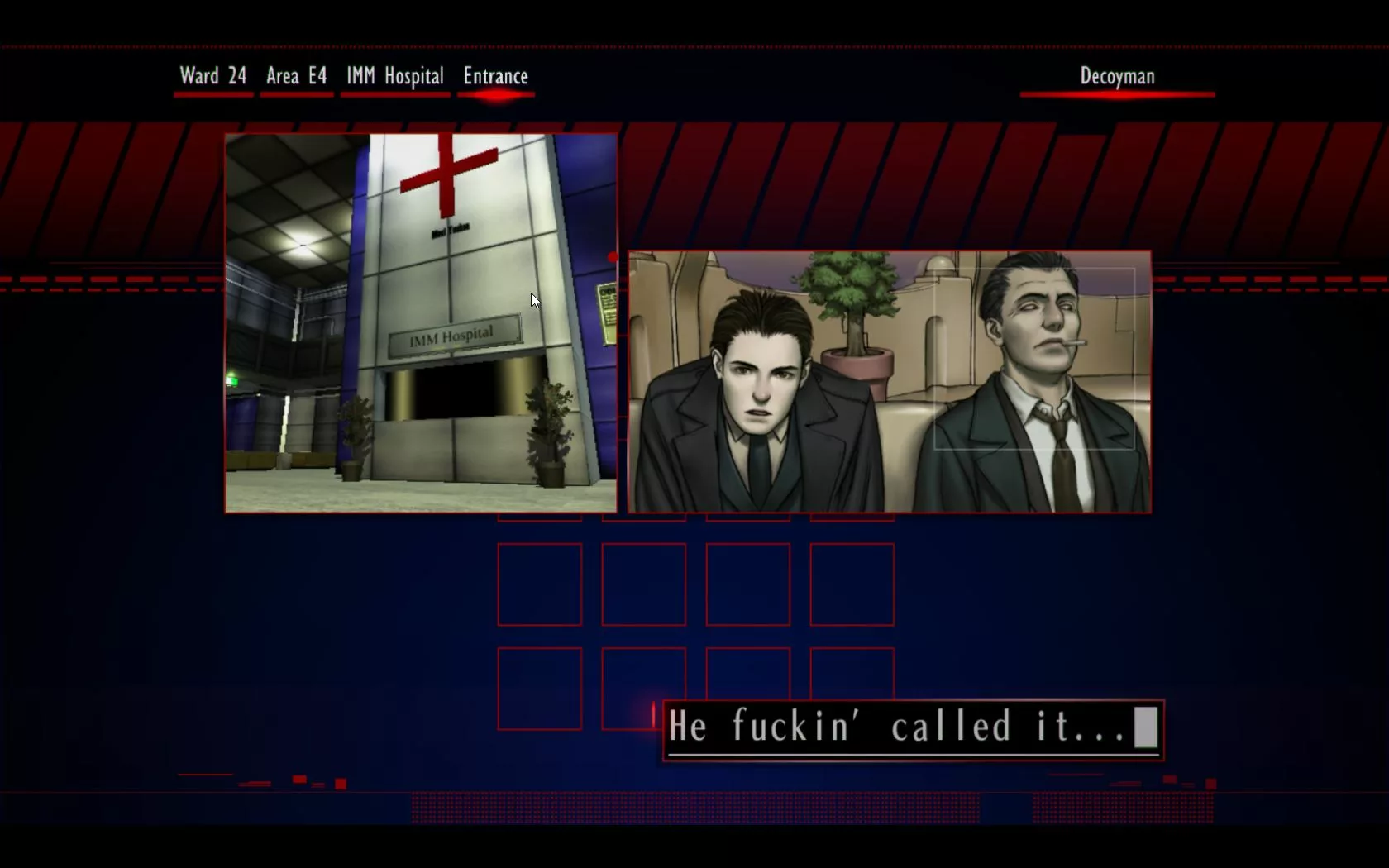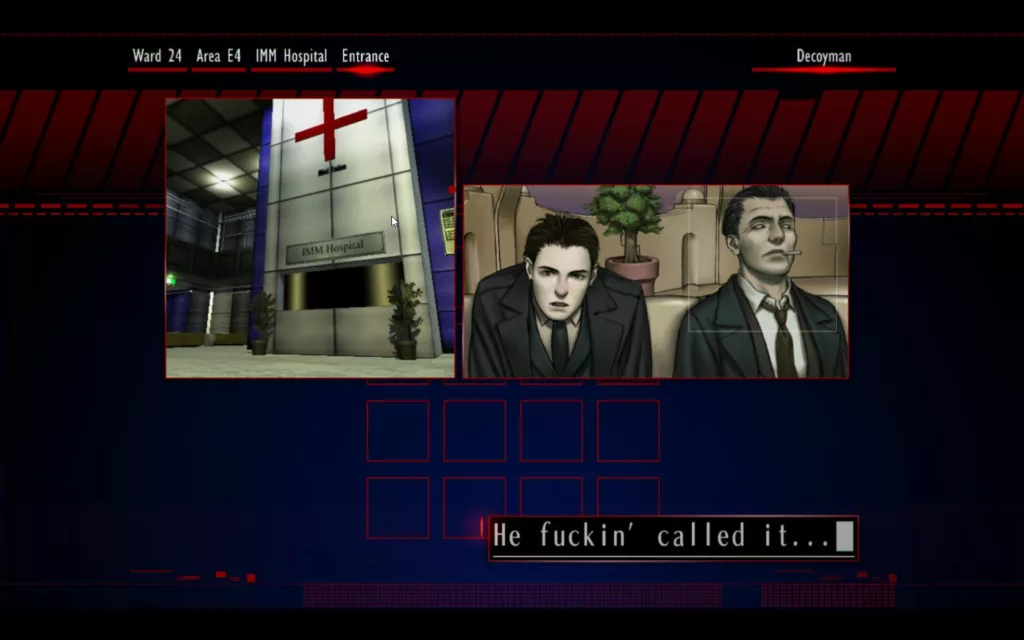 "The Silver Case" might not provide an extensive hands-on experience in police work, but it compensates with an absorbing techno-thriller narrative and a remarkable audiovisual experience. Set in the fictional Japanese city known as the 24 Districts in 1999, you step into the shoes of a silent protagonist from a special forces unit known as The Republic.
Your task is to assist the city's Heinous Crimes Unit in unraveling a series of murders reminiscent of the infamous serial killer, Kamui Uehara. The intriguing twist? Kamui has been imprisoned for almost 20 years. The game also features a second campaign offering the perspective of a journalist on the same events.
Drawing on Japanese folklore and late '80s anxiety about the internet's isolating effects, "The Silver Case" stands out among the best police games by weaving an atmosphere of intrigue and mystery. Despite being remarkably light on gameplay—leaning more towards a visual novel than the first-person exploration scenes might suggest—the game manages to create a rich and immersive atmosphere, making it a truly captivating experience.
Experience Action-Packed Excitement with "Battlefield Hardline"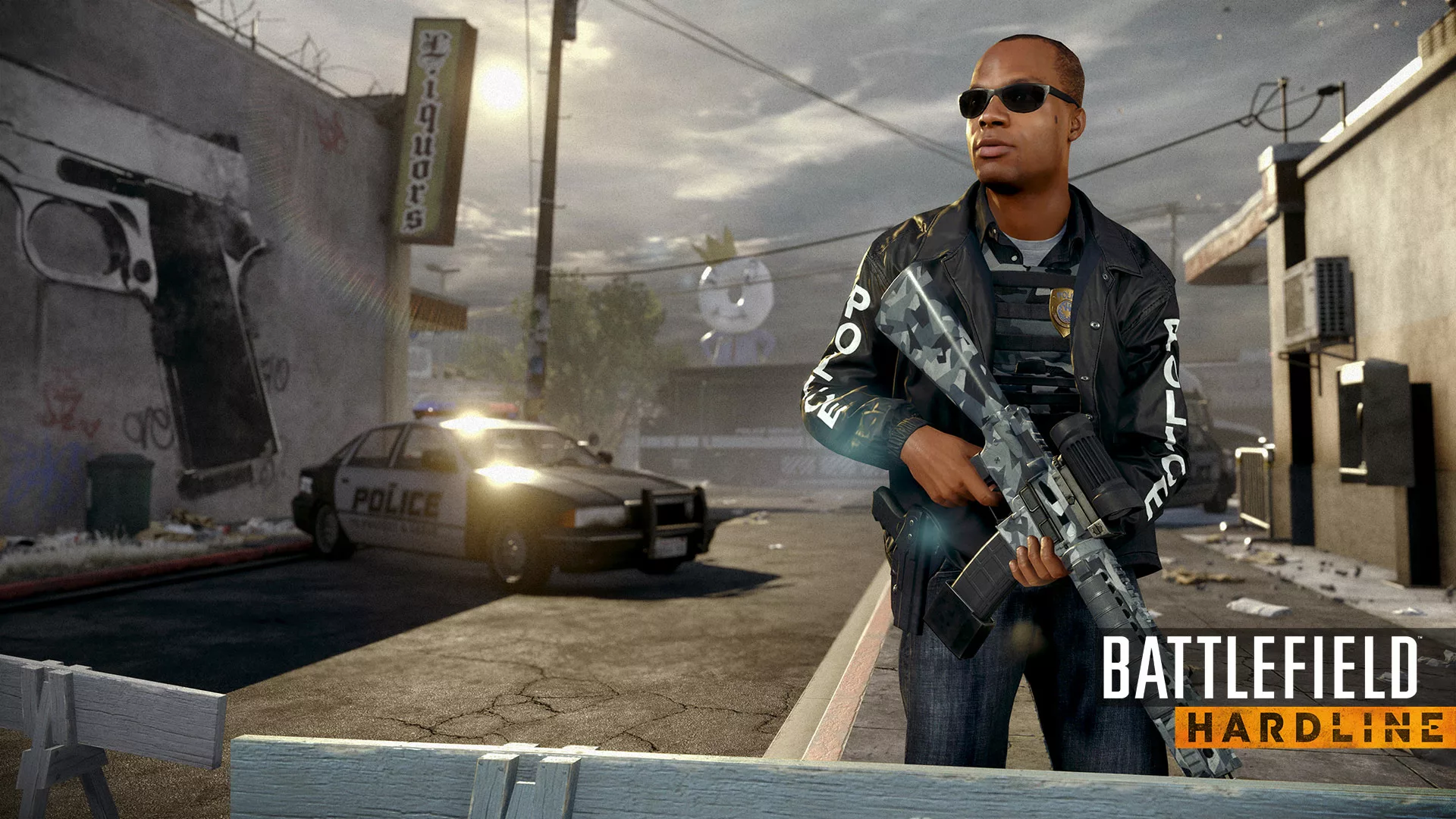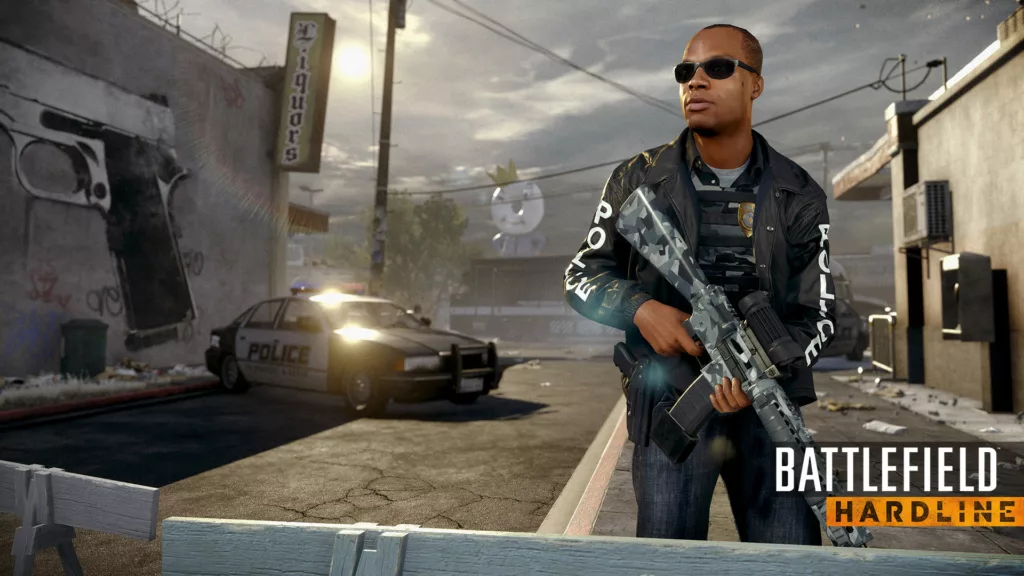 Can you recall the simple joy of playing Cops and Robbers when you were a child? Imagine if that innocent game was picked up by a triple-A gaming studio and transformed into an adrenaline-fueled experience. That's what "Battlefield Hardline" delivers. This game features a dramatic, TV action-series-style single-player campaign, coupled with a multiplayer mode that can best be described as a frenetic Michael Bay-style blockbuster. As our review stated, it feels like the "Fast and Furious" franchise brought to the land of FPS.
"Battlefield Hardline" is among the best police games that offer a high-octane gaming experience. Forget your traditional cop cars and tasers—this game holds onto its Battlefield roots with collapsing buildings, light machine guns, exploding choppers, and more. A greater emphasis on vehicles injects an extra level of excitement into the multiplayer mode, pushing the pace beyond what the series is typically known for.
With modes like Hotwire, which replaces traditional Conquest flags with drivable cars, the game encourages fast-paced and aggressive gameplay rather than tactical maneuvers. The driving mechanics, while simple, provide an exhilarating feel when you're at the wheel of a muscle car or coupé, rivaling the sensation offered by top racing games.
Even with its predictable story beats and occasional AI hiccups, "Battlefield Hardline" delivers a campaign that stands among the series' best. You step into the shoes of Officer Nick Mendoza, a detective embroiled in a Miami drug war. The game's ten missions involve undertaking progressively unofficial tasks. How you choose to enforce the law—by flashing your badge to arrest criminals or by resorting to deadly force—determines the type of officer you become.
Delight in Lighthearted Adventures with "LEGO City: Undercover"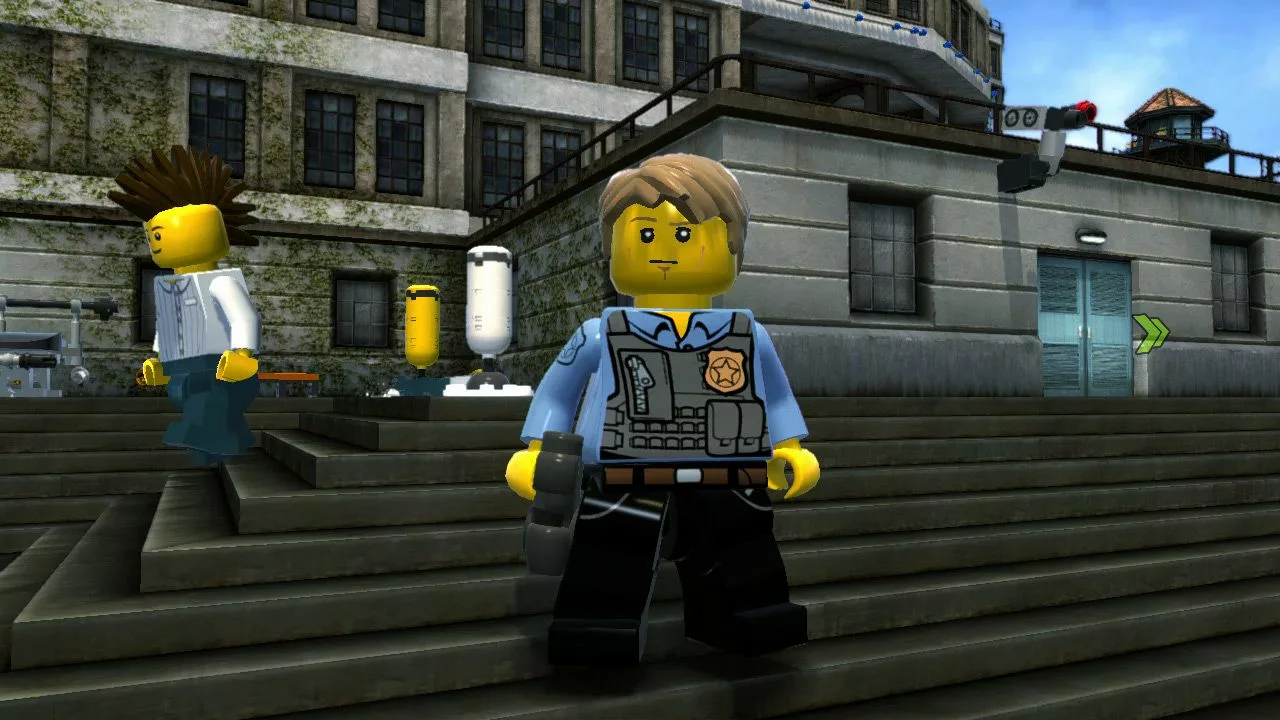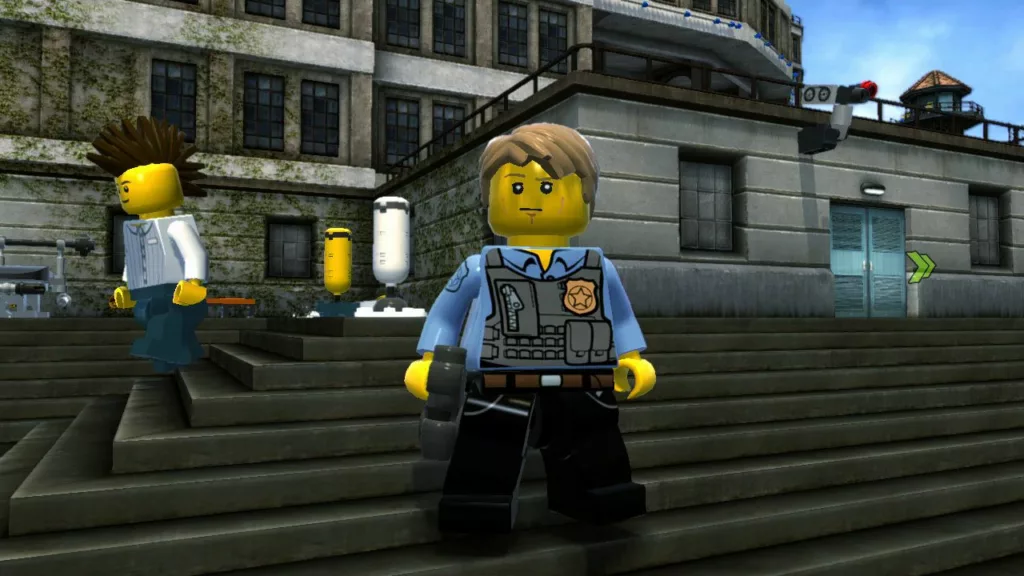 When discussing the best police games, it would be remiss not to mention the whimsical "LEGO City: Undercover". This game offers a refreshing change of pace from more serious titles, focusing on the undercover adventures of police officer Chase McCain as he hunts down a notorious crime boss. Gameplay mainly involves fulfilling tasks, combatting adversaries, and solving environmental puzzles.
Drawing inspiration from the infamous GTA series, "LEGO City: Undercover" provides a sprawling open world, modeled after several U.S. cities. It offers players the freedom to explore the map using a diverse range of vehicles, including cars and helicopters. If you're looking for a playful spin on police games with an expansive open-world setting, this game is an excellent choice.
Delve Deep into Narratives with "Disco Elysium"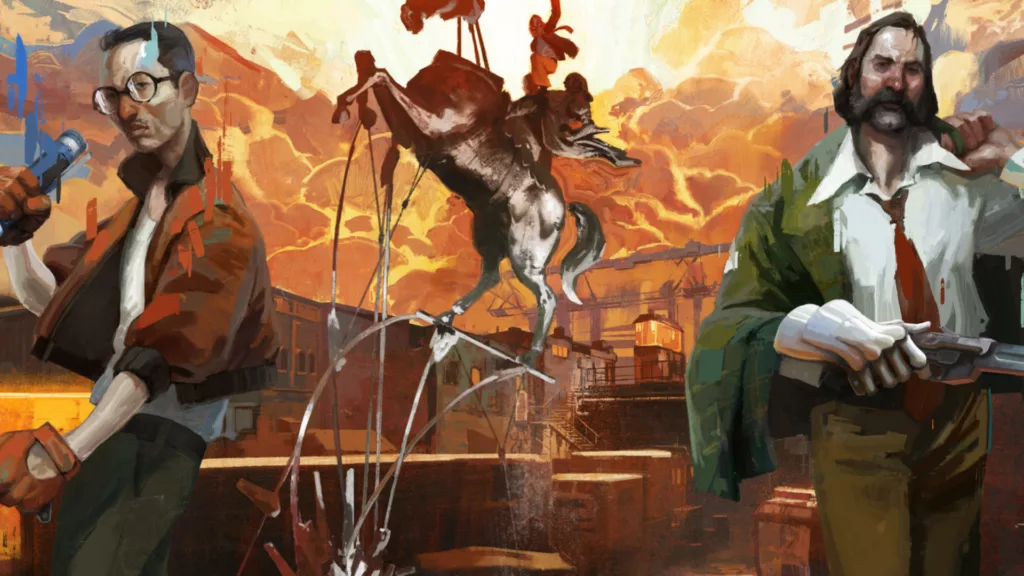 If you're a fan of story-driven games and don't mind immersing yourself in elaborate text, "Disco Elysium" is a must-try in the realm of the best police games. Renowned for its deeply engaging storyline, this game doesn't hold back when it comes to exploring intricate and complex themes.
In "Disco Elysium", you find yourself navigating the city of Revachol. As a detective grappling with amnesia, you're tasked with unraveling a lynching mystery in a poverty-stricken district. This investigation could serve as your path to recovery or it could drag you further into the depths of madness and addiction. With its rich narrative and engaging mechanics, it stands tall as one of the best PC games that involve the police.
Unearth Underappreciated Gems with "True Crime: New York City"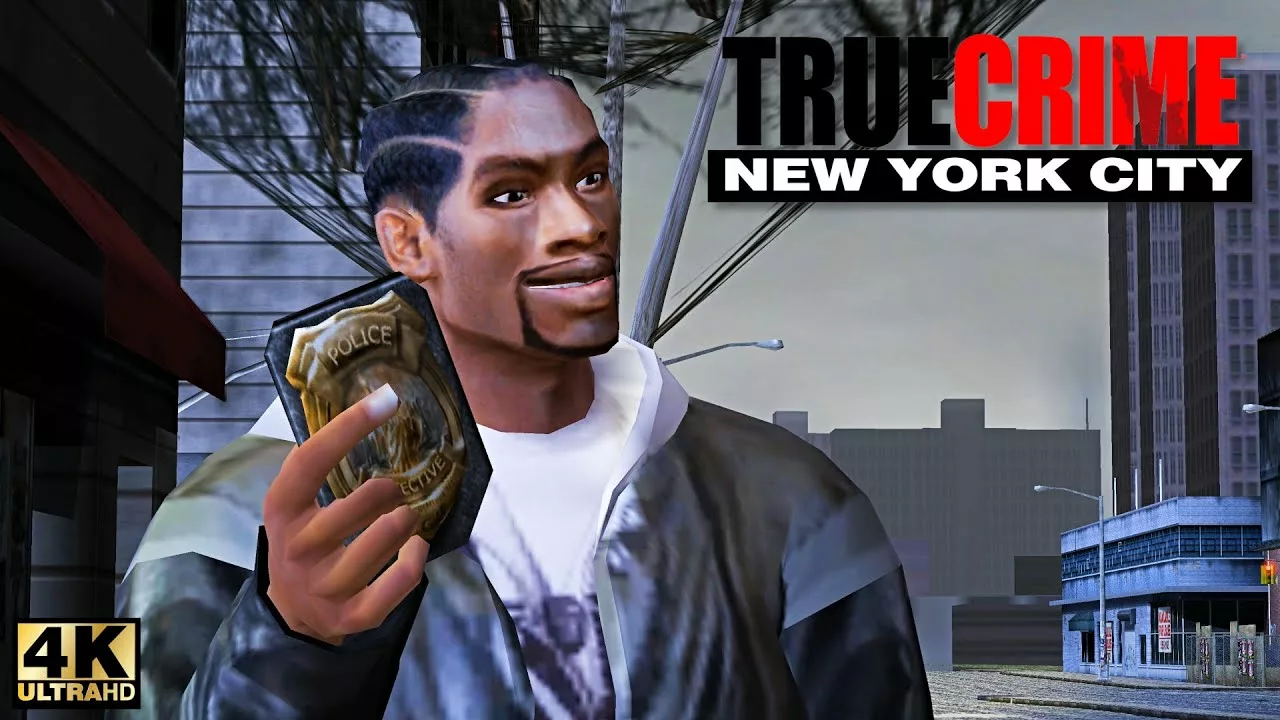 "True Crime: New York City" is a game that never quite received the acclaim it deserved. As one of the more immersive police games, you assume the role of Marcus Reed, a former gangster turned police detective.
Much like its predecessor, you patrol the streets of New York, maintaining law and order. But the game upped the ante with an expansive 25 miles of open world to explore—a substantial achievement for its time—with ample crimes to resolve along the way to your mission objectives. A standout feature of "True Crime: New York City" was its combat mechanics. Unlike its predecessor, "True Crime: Streets of LA", this sequel allowed players to refine their combat style, resulting in engaging hand-to-hand combat encounters with numerous lawbreakers.
While its storyline was compelling, the game unfortunately didn't achieve the desired success, marking the end of the series. Nonetheless, it remains an interesting entry in the catalog of best police games, offering players a chance to walk a mile in the shoes of an unconventional cop navigating the gritty streets of New York.
Step into a Magical Realm with "The Wolf Among Us"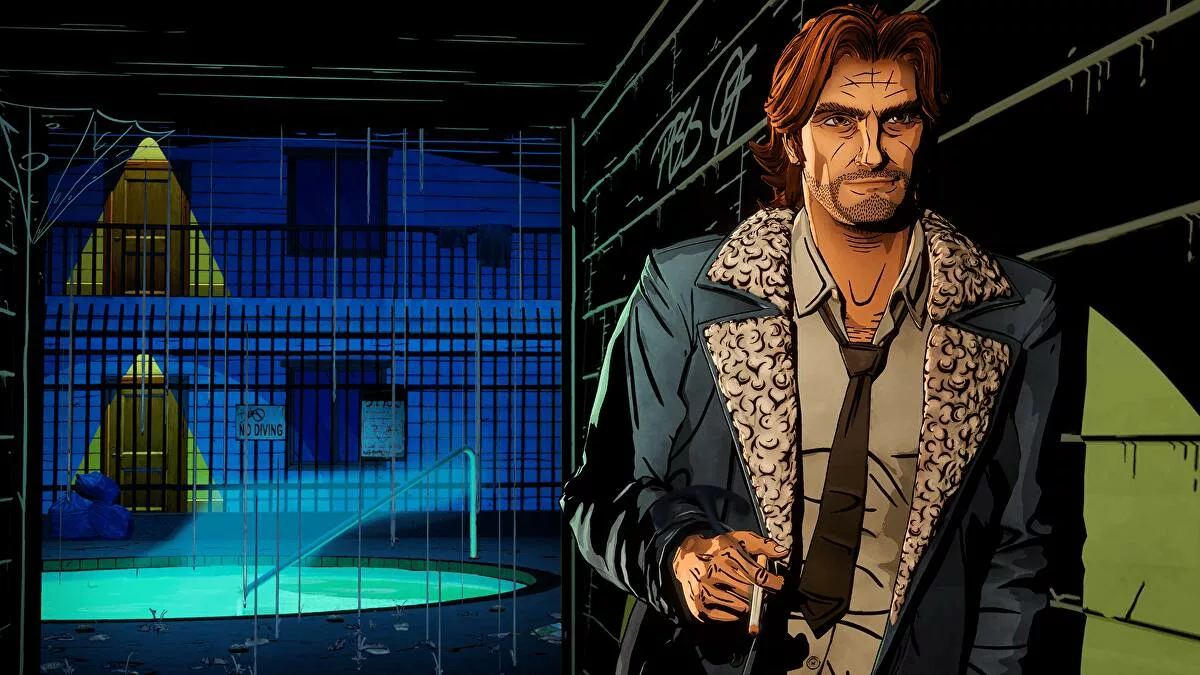 In the pantheon of the best police games, "The Wolf Among Us" stands out with its unique blend of folklore and noir detective elements. As a player, you take on the intriguing role of Bigby Wolf, famously known as The Big Bad Wolf. He serves as the appointed sheriff of a Manhattan neighborhood teeming with characters straight out of folklore. This captivating game is an adaptation of the renowned "Fables" comic series, published by DC Vertigo.
Developed and released by Telltale Games in 2013, "The Wolf Among Us" was met with overwhelming success. In an interesting turn of events, Telltale Games survived bankruptcy to announce "The Wolf Among Us 2", a much-anticipated sequel to the original. The well-crafted narrative ensures you genuinely care about the opinions of other fables towards you.
As an adventure game, decision-making forms the bulk of gameplay, interspersed with a generous amount of quick-time event action sequences. By the time you reach the end of the game, you may feel as weary as Bigby, but it's hard to shake off the satisfying sense of accomplishment.
Dive into the Underworld with "Sleeping Dogs"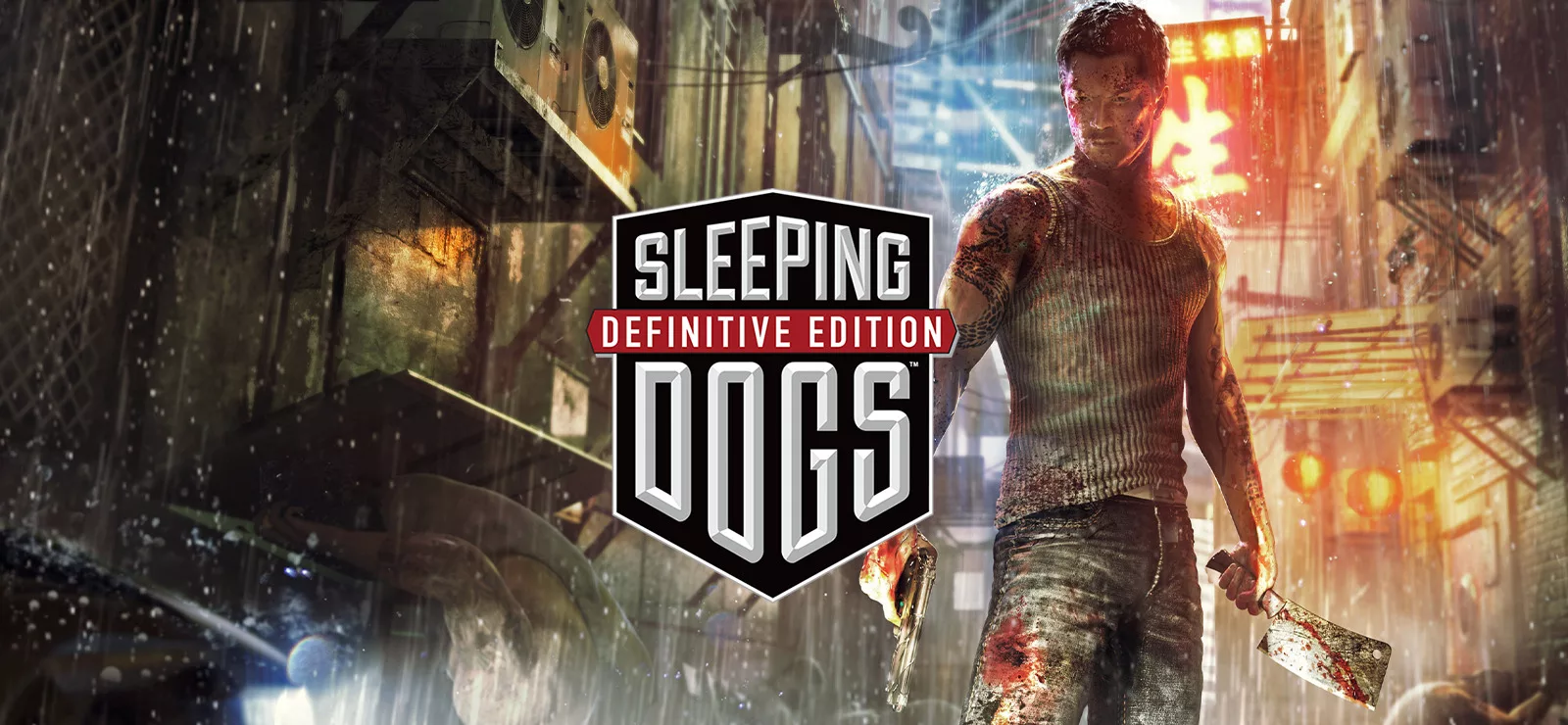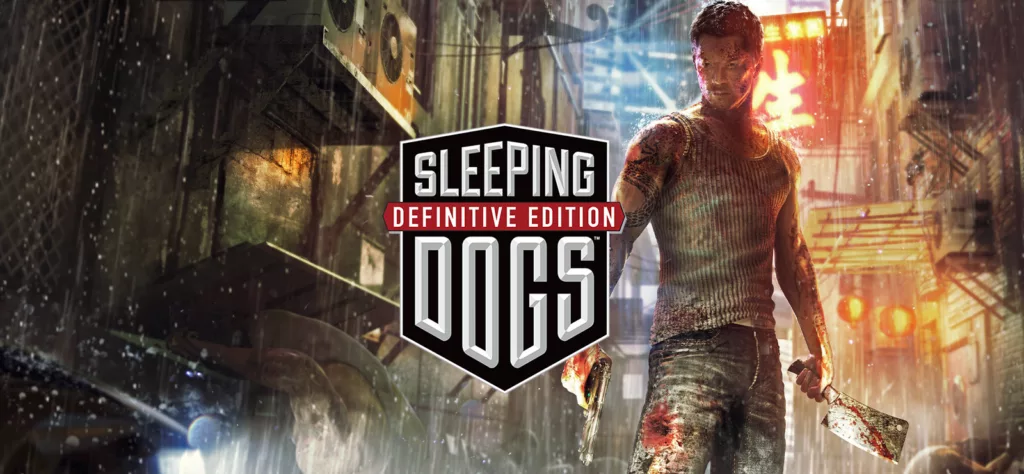 "Sleeping Dogs" can be considered a spiritual successor to "True Crime", but with a stronger emphasis on undercover operations and its gripping storyline. You play an undercover cop, assigned to infiltrate and investigate the notorious triads, leading to a number of morally ambiguous situations.
Though the Hong Kong setting might seem unfamiliar at first, its vibrant lights and bustling atmosphere soon envelope you in a warm welcome. As the game progresses, you'll find yourself morphing into a martial arts expert, thanks to a combat system heavily inspired by the Arkham games and executed to near perfection. Firearms are an option, but they're not the mainstay in this game as they might be in those set in the US.
Playing as the protagonist Wei Shein, you'll find your loyalties tested. While he grows fond of his newfound friends within the gang, he's bound by his oath as a police officer to bring the Triads to justice. This constant moral tug-of-war makes "Sleeping Dogs" one of the more interesting and challenging entries in the list of best police games.
Journey Back in Time with "L.A. Noire"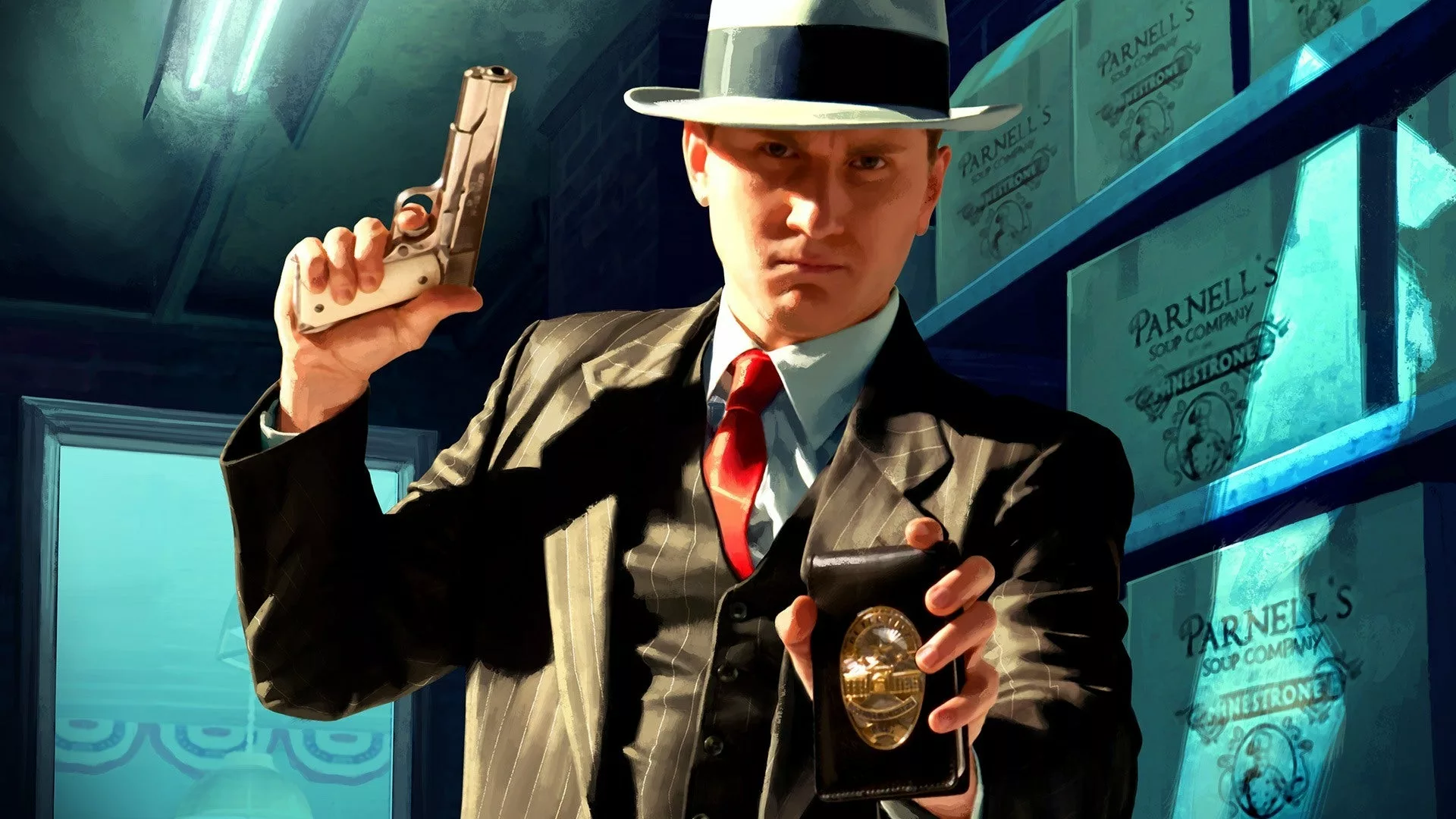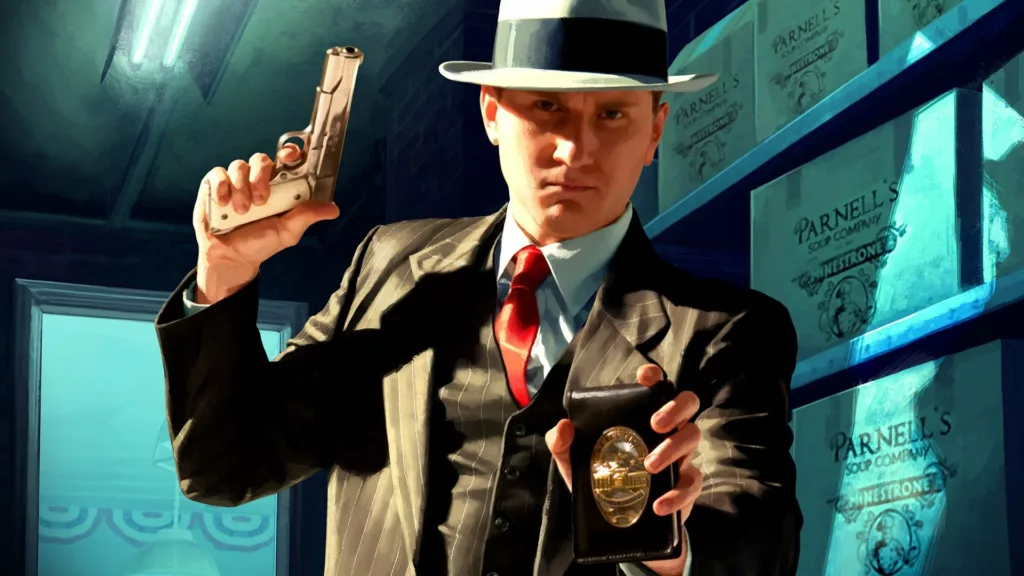 If you're on the hunt for the best police games that will keep you engrossed from beginning to end, "L.A. Noire" is the title to consider. Set against the backdrop of Los Angeles in the 1940s, this captivating game weaves an intricate story involving Cole Phelps, a former United States Marine Corps officer and a World War II veteran. As he transitions from an ordinary beat cop to a seasoned detective, you get to walk in his shoes and experience the many facets of law enforcement.
The game's pacing can be slow at times, providing ample opportunity to thoroughly inspect crime scenes and interrogate suspects. This deliberate pace helps to emphasize the strategic and investigative aspects of police work. When Rockstar developed "L.A. Noire", realistic facial capture was still a budding technology. They effectively leveraged this tech to create a core gameplay element where players must scrutinize a suspect's facial expressions to determine if they are being deceitful – which is usually the case.
Amid these cerebral activities, there are tense moments of action where you have to engage in foot chases, high-speed car pursuits, and shootouts with ruthless criminals. You'll also face situations where physical force is necessary to apprehend non-compliant suspects. If you're a fan of detective or cop games, "L.A. Noire" offers a rich blend of investigation, action, and drama that is sure to delight.