The Rune Factory series has carved a niche in the world of farming simulators. Originating as a spin-off from the Harvest Moon franchise, it introduced a unique blend of farming with action-RPG elements. Over the years, this series has seen multiple releases, each building upon the last, refining gameplay mechanics and expanding its world.
Rune Factory 3, initially launched 14 years ago on the Nintendo DS, was a standout title in the series. It was celebrated as one of the best farming RPGs of its time, merging traditional farming with combat and dungeon exploration. Its success solidified the game's position in the genre, bridging the gap between casual farming and more intense role-playing action.
Fast forward to today, and we have Rune Factory 3 Special. This remastered version breathes new life into the classic, updating visuals and adding fresh content. Developed by Marvelous Inc. and published by XSEED Games, it aims to reintroduce the game to a new generation while providing a sense of nostalgia for returning players. With enhanced graphics and added features, it promises a revamped experience while staying true to the original's core.
The Evolution of Farming Simulators: Rune Factory's Role
Farming simulators have seen a significant surge in popularity over the years. These games, which revolve around agricultural activities and rural life, have captured the interest of a broad audience. Within this genre, the Rune Factory series has played a pivotal role in shaping its trajectory.
Rune Factory emerged as an offshoot of the Harvest Moon series, a beloved classic that focused on farming and community interactions. While Harvest Moon laid the groundwork, Rune Factory took the genre a step further. It introduced combat and dungeon-crawling elements, adding depth and variety to the traditional farming experience. This blend of action and farming set Rune Factory apart, making it an unsung hero in the evolution of farming simulators.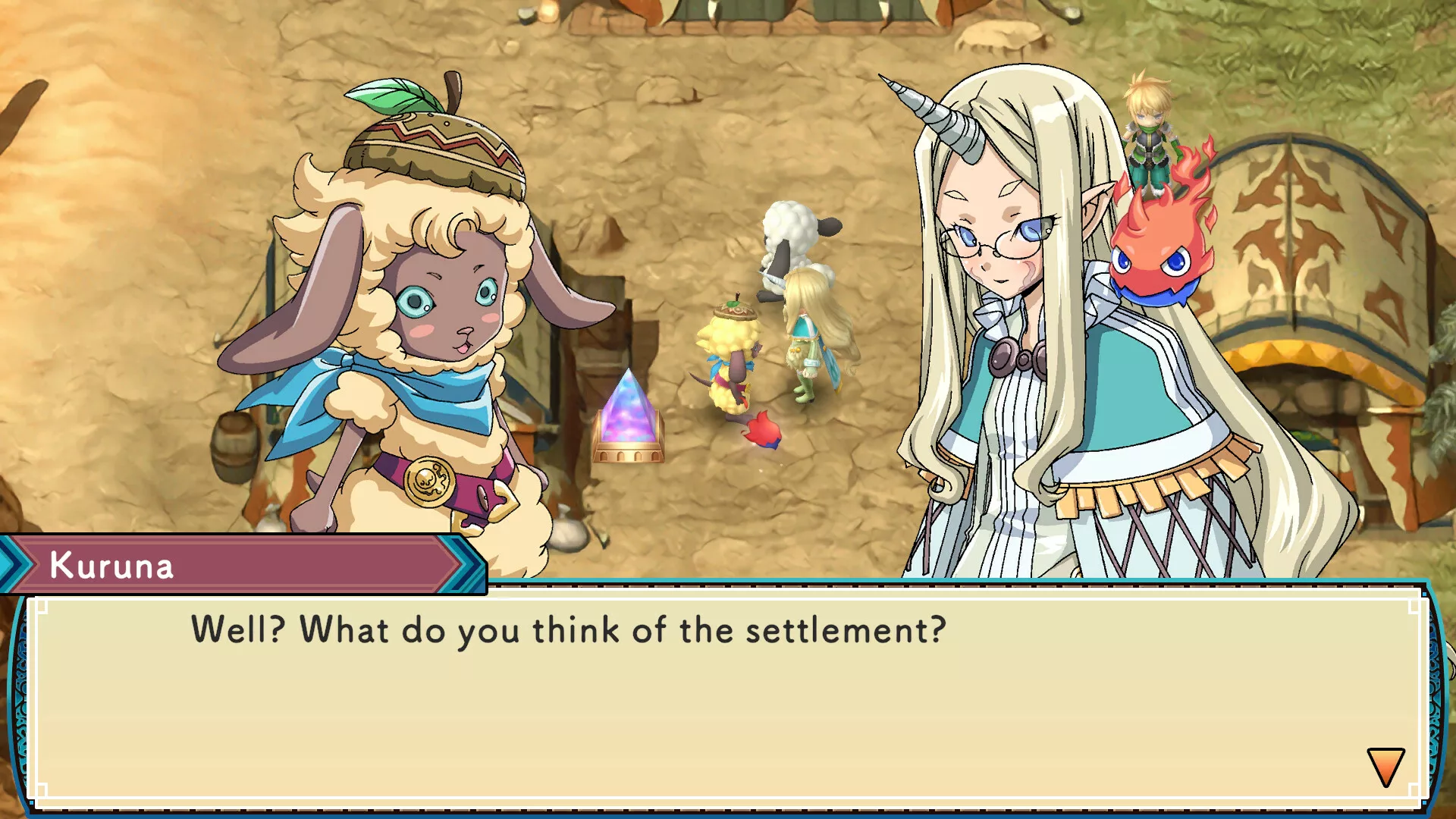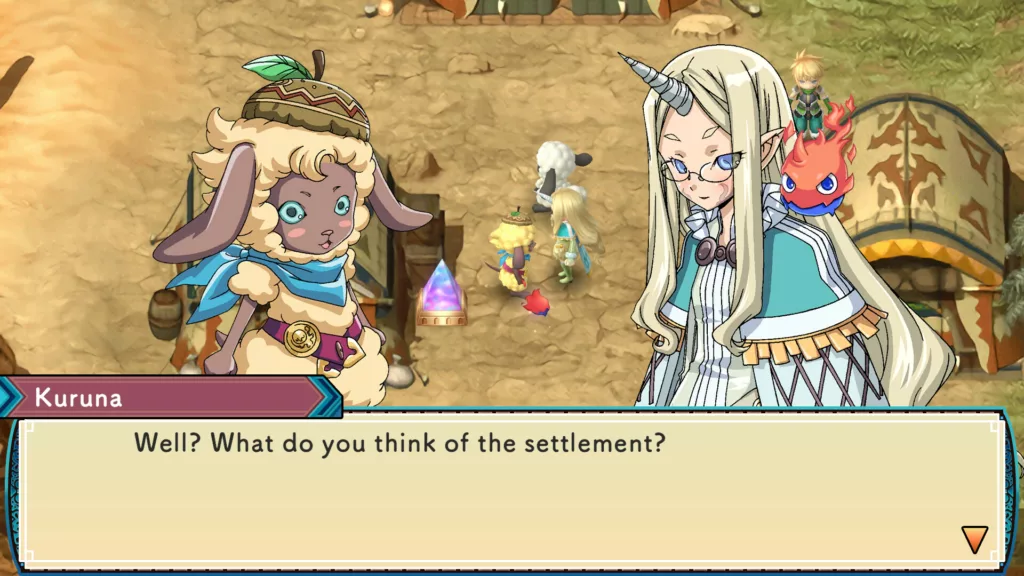 In recent times, Stardew Valley has become a benchmark title in the genre. Its success has redefined farming games, especially in the Western market. However, it's essential to recognize that Rune Factory had already incorporated many of the elements that Stardew Valley is praised for, such as action-RPG components. In essence, Rune Factory was ahead of its time, predicting the direction the genre would take.
While Stardew Valley offers in-depth farming and customization, Rune Factory provides a more relaxed experience with a fantastical setting. The series has always balanced the calm of farming with the thrill of combat, creating a unique niche within the broader farming simulator category.
In conclusion, while titles like Harvest Moon laid the foundation and Stardew Valley expanded the genre's horizons, Rune Factory has consistently innovated, blending farming with action elements. Its contribution to the farming simulator genre is undeniable, bridging gaps and introducing fresh gameplay mechanics.
Protagonist and Plot: Delving into Rune Factory 3 Special's Narrative
Rune Factory 3 Special introduces players to Micah, the game's central figure. Micah is not your typical protagonist. He's a half-man, half-monster, which places him in a unique position within the game's world. This duality allows him to bridge the gap between the human inhabitants of Sharance and the horned Univir, two groups in conflict. Micah's role is pivotal, as he strives to foster peace between these factions while confronting a larger looming threat.
A recurring theme in many role-playing games is the protagonist suffering from amnesia. Rune Factory 3 Special employs this trope with Micah waking up with no memory, save for his name. As the story unfolds, Micah regains fragments of his past. However, this narrative device, while common, doesn't stand out exceptionally in Rune Factory 3 Special. Micah's journey, though not dull, often feels reminiscent of many RPG stories, making him come across as a somewhat standard protagonist.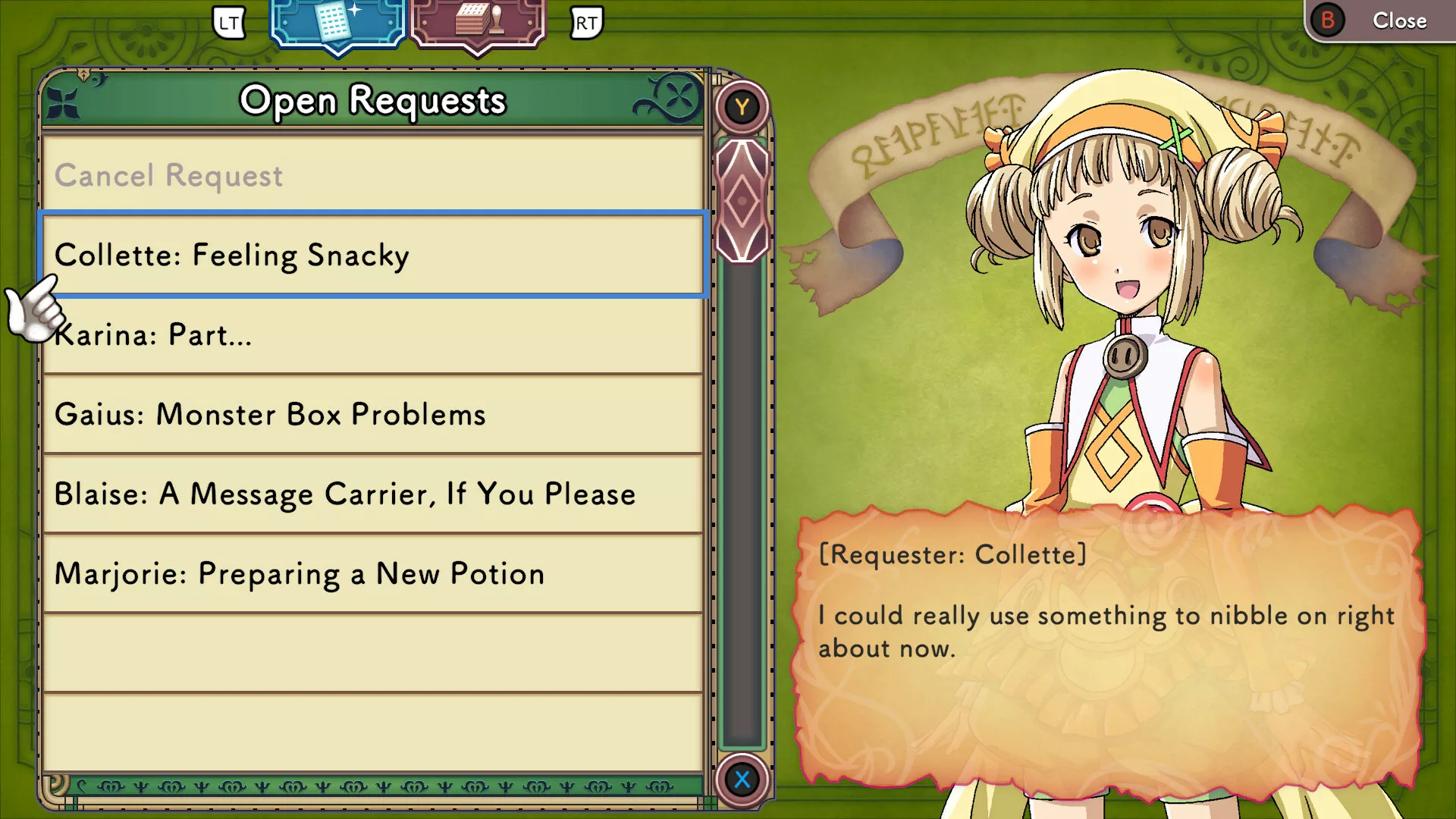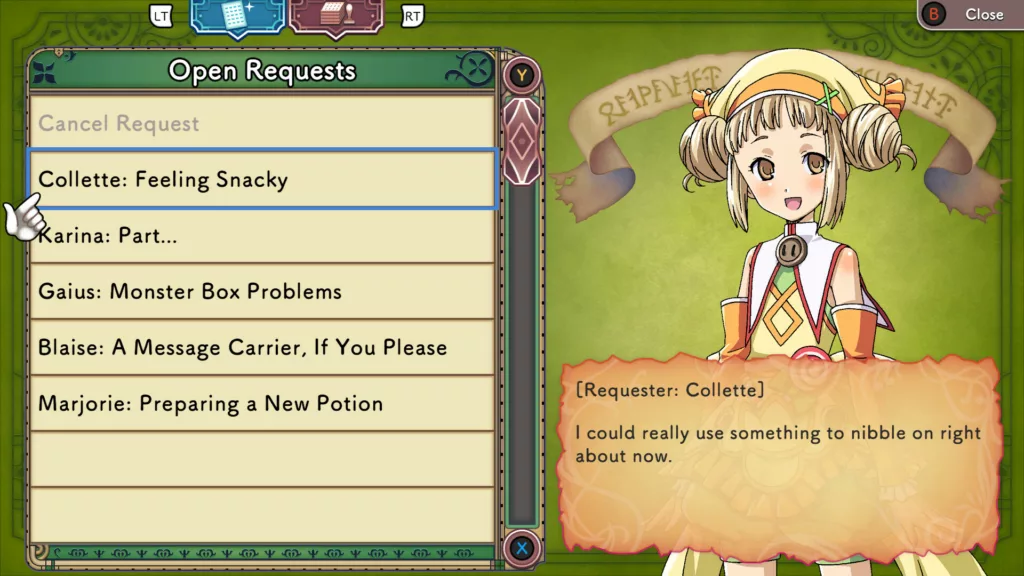 Interpersonal relationships form the backbone of Rune Factory 3 Special. The game boasts a diverse cast of non-playable characters, each with their own quirks and stories. Engaging with these characters through side quests can alter the player's relationship with them, influencing the game's progression. These interactions are not just superficial; they play a crucial role in advancing the narrative. For instance, building relationships with the 11 romanceable bachelorettes can lead to assistance in dungeons, provided the bond is strong enough.
However, the depth of these relationships varies. Some character dynamics, possibly due to their origin in the late 2000s writing, don't resonate as powerfully as those in newer franchise entries. Yet, Rune Factory 3 Special attempts to address this with the addition of the Newlywed Mode. This feature offers players extended story content for each of the 11 potential marriage candidates, allowing a deeper exploration of these relationships. By doing so, the game breathes new life into character interactions, making them feel more contemporary and less anchored to their original era.
Rune Factory 3 Special presents a narrative centered around Micah, a protagonist with a unique identity and mission. While the game leans on familiar RPG tropes, it shines in its portrayal of interpersonal relationships. The addition of the Newlywed Mode further enhances character depth, ensuring players remain invested in the world and its inhabitants.
Core Gameplay: Understanding Rune Factory 3 Special's Mechanics
Farming in Rune Factory 3 Special is straightforward and rewarding. Players can quickly grasp the basics, making it accessible for both newcomers and veterans. The game divides crops into four categories, each corresponding to a season: Spring, Summer, Autumn, and Winter. This division adds variety to the farming process, ensuring players have diverse tasks throughout the game year. While farming is a central component, it's not the sole focus. Players can progress in the game without dedicating all their time to it. However, it's essential to note that farming can't be entirely sidelined, as it plays a pivotal role in the game's progression.
Combat in Rune Factory 3 Special is dynamic, adopting a real-time action RPG (ARPG) format. Players engage in battles that are fluid and intuitive, with the primary actions being dodging and executing attacks. The game features five main dungeons, each representing a season, with an additional one that concludes the main storyline. A unique aspect of the game is Micah's ability to transform into a monster. This transformation not only adds a layer of depth to the narrative but also plays a crucial role in combat, offering varied strategies during battles.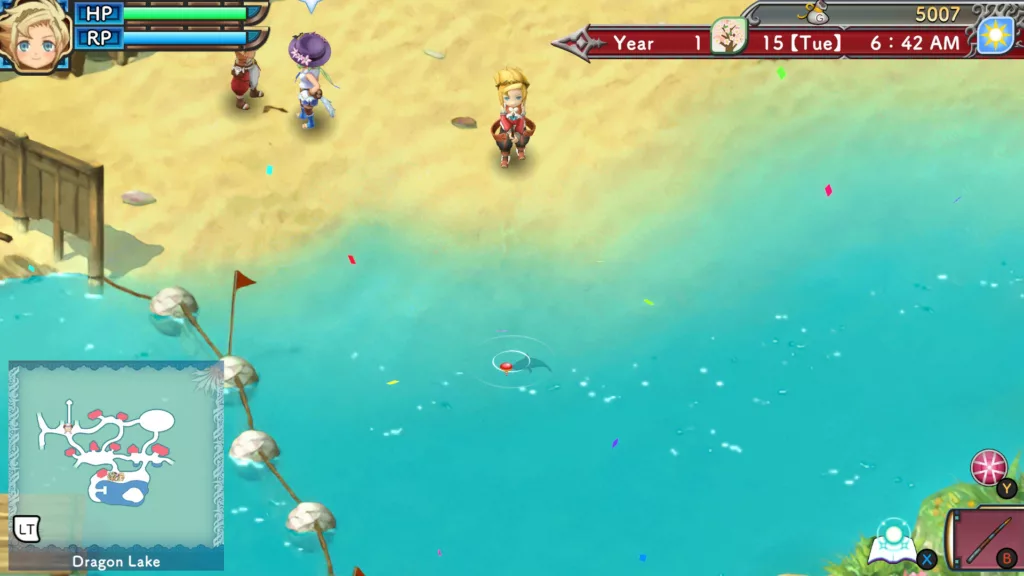 In Rune Factory 3 Special, skills are paramount. As players use skills, they level up, unlocking more Rune Points (RP). RP is a vital resource, consumed during almost every in-game activity. Running out of RP can have dire consequences, making skill leveling essential. For instance, honing skills like forging enhances gear quality, while improving farming skills boosts farm productivity and profitability. The game encourages a "trial and error" approach, as even unsuccessful attempts contribute to skill progression.
The game places a significant emphasis on forging and crafting. Players can craft a wide array of weapons, spells, and gear, allowing for customization tailored to individual playstyles. This flexibility ensures there's no single "correct" way to approach combat. If a particular equipment set isn't effective in a dungeon, players can switch it out, adapting to the situation. Investing time in the forging skill is crucial, as it enables the creation of superior gear. This preparation is vital before delving into battles, ensuring players are well-equipped to face challenges.
Rune Factory 3 Special offers a balanced gameplay experience, blending farming and combat seamlessly. While farming provides a relaxing pace, combat introduces dynamic action, ensuring players remain engaged. Skill leveling and equipment crafting further enrich the gameplay, allowing for customization and strategy. Together, these mechanics create a cohesive and immersive gaming experience.
Graphics and Sound
When comparing the original Nintendo DS release of Rune Factory 3 to the remastered Special version, the visual enhancements are immediately noticeable. The original, while decent for its time, was constrained by the DS's hardware capabilities. In contrast, the remastered version showcases significant improvements. The game now boasts updated graphics that make it compatible with modern gaming expectations.
The 3D character models in the Special version are a standout feature. They are meticulously crafted, breathing life into the characters and monsters, making them more relatable and engaging. Beyond the characters, the game's environments have received a substantial facelift. The scenic beauty, from landscapes to in-game structures, is vivid and detailed. These visual enhancements are particularly striking on advanced hardware like the Nintendo Switch OLED, where colors pop, and the game's world feels immersive.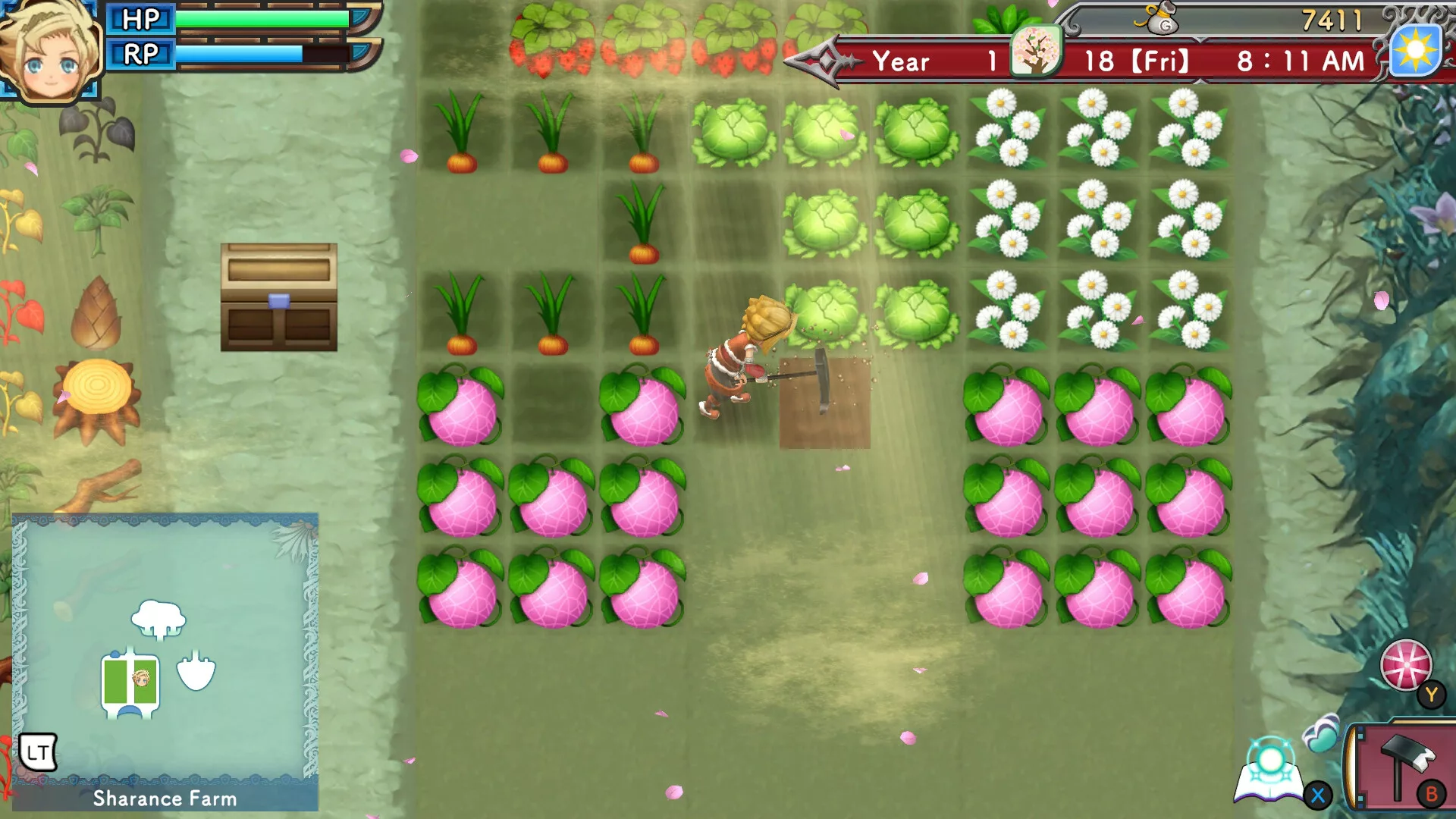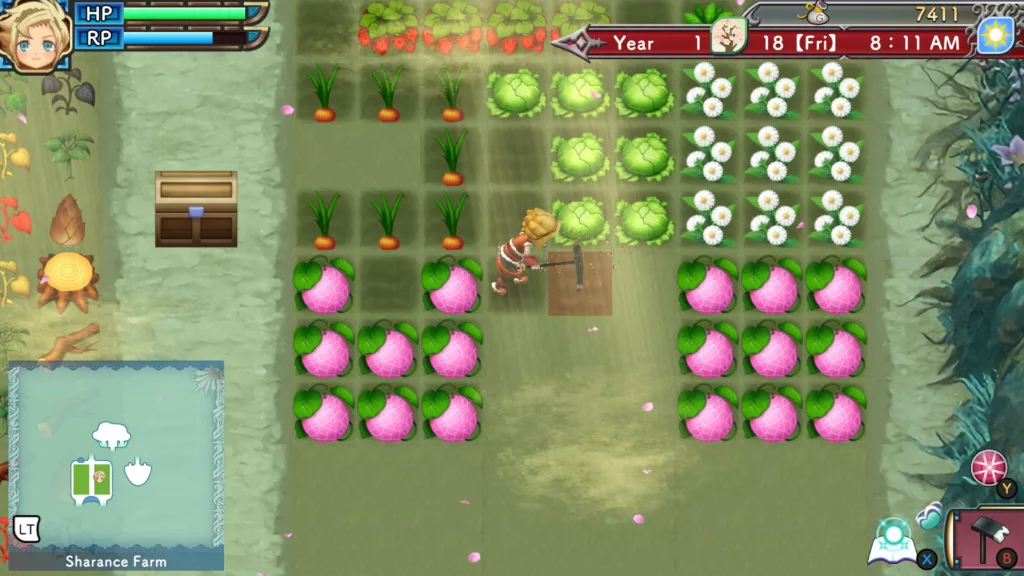 While the visual upgrades are the most evident changes, the game's soundtrack shouldn't be overlooked. The music in Rune Factory 3 Special plays a pivotal role in setting the game's tone and enhancing the overall gameplay experience. While some tracks might come across as repetitive, they generally serve their purpose, providing a fitting backdrop to the on-screen activities. The tunes, though not groundbreaking, are serviceable and complement the game's various moods, from the tranquility of farming to the intensity of dungeon battles.
In summary, Rune Factory 3 Special has undergone significant visual and audio enhancements from its original DS version. The remastered graphics, especially the 3D character models and vibrant environments, elevate the game's visual appeal. Meanwhile, the soundtrack, though not its strongest suit, adequately supports and enriches the gameplay experience.
Rune Factory 3 Special vs. Other Farming Simulators
When discussing farming simulators, it's hard to avoid mentioning the behemoth that is Stardew Valley. This game has, in many ways, set the standard for what players expect from the genre, especially in the Western market. Compared to Stardew Valley, Rune Factory 3 Special might seem less intricate in certain gameplay aspects. For instance, the depth of farming and customization in Stardew Valley, where players can design automated farms complete with greenhouses and orchards, surpasses what's available in Rune Factory 3.
However, Rune Factory 3 Special brings its own set of unique features to the table. One of its standout elements is the blend of farming with action RPG combat. While farming remains central, the game introduces real-time combat, dungeon explorations, and even monster transformations, offering a different pace and variety to the gameplay. This combination of laid-back farming with more intense combat sequences sets it apart from many other farming sims.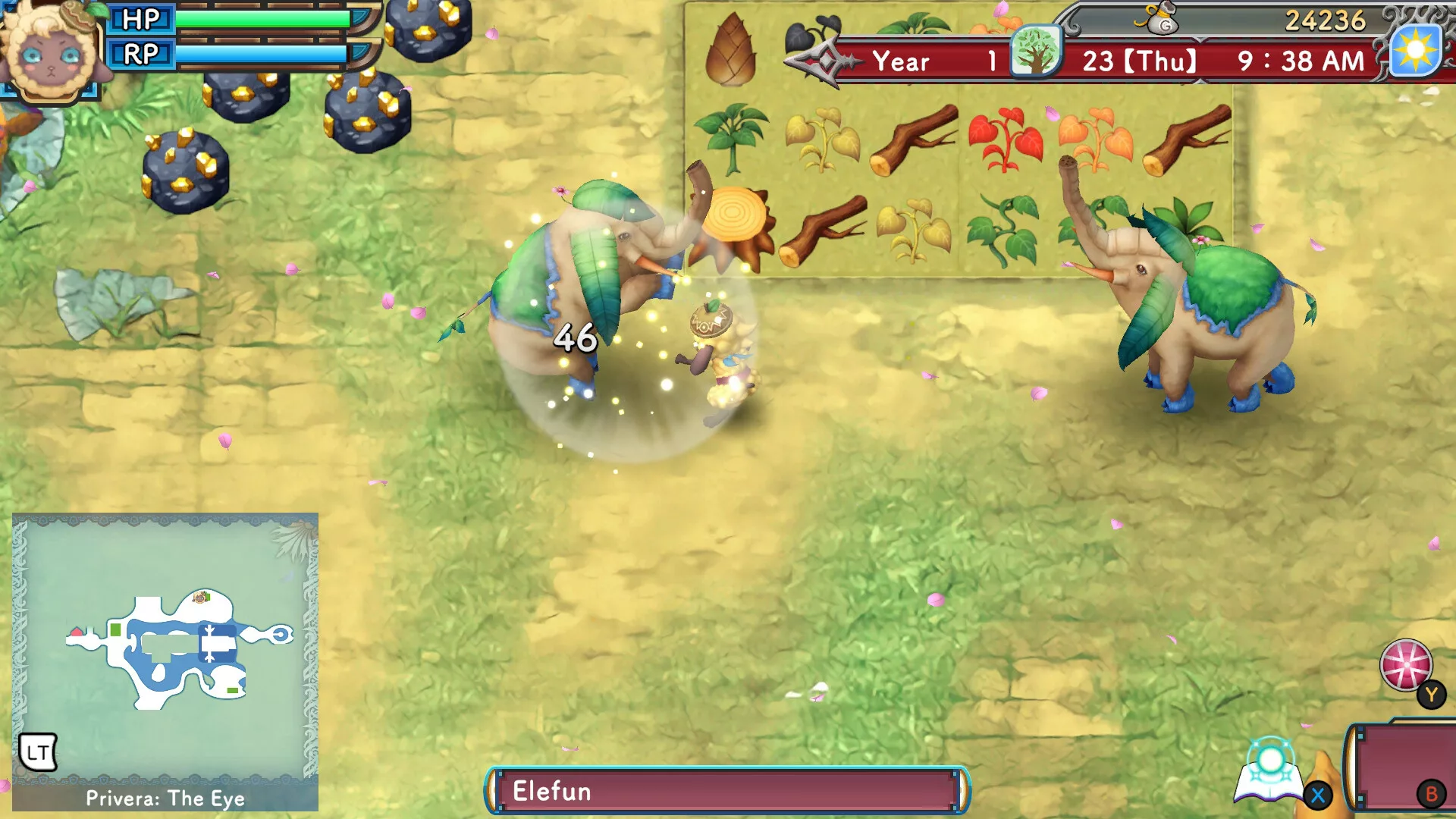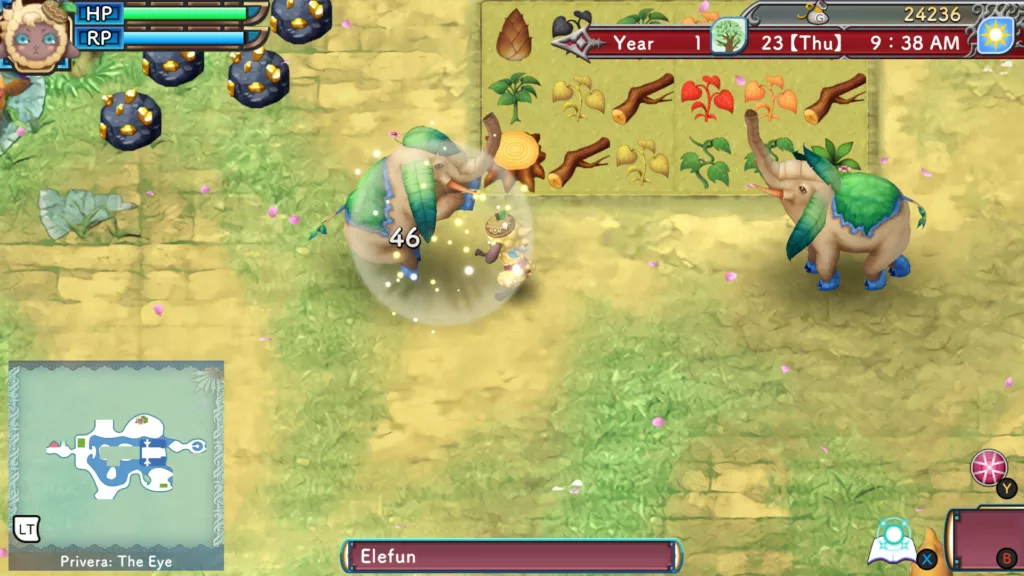 Another distinguishing feature is the game's seasonal dungeons. Unlike other games where players might have to wait for a particular season to grow specific crops, Rune Factory 3 allows farming within these dungeons, ensuring that players can access any seasonal crop at any time. This mechanic adds a layer of strategy and planning not seen in many other titles.
In terms of relationships and character interactions, Rune Factory 3 Special emphasizes interpersonal dynamics, making them central to game progression. The Newlywed Mode, a notable addition in the remastered version, further deepens these relationships, offering players additional narrative content based on their chosen partner.
Shortcomings of Rune Factory 3 Special
Despite its many strengths, Rune Factory 3 Special does show its age in certain areas. Originating from the late 2000s, some aspects of the game might feel a tad outdated for players accustomed to more recent titles. This is particularly evident in the character relationships, which, while meaningful, don't quite match the depth or impact seen in newer entries of the franchise.
The game employs the well-worn trope of the protagonist suffering from amnesia. While this narrative device has been used effectively in many RPGs, Rune Factory 3 Special doesn't bring much novelty to the table in this regard. Micah's journey to rediscover his memories, though central to the plot, often feels predictable and doesn't stand out from similar storylines in other games.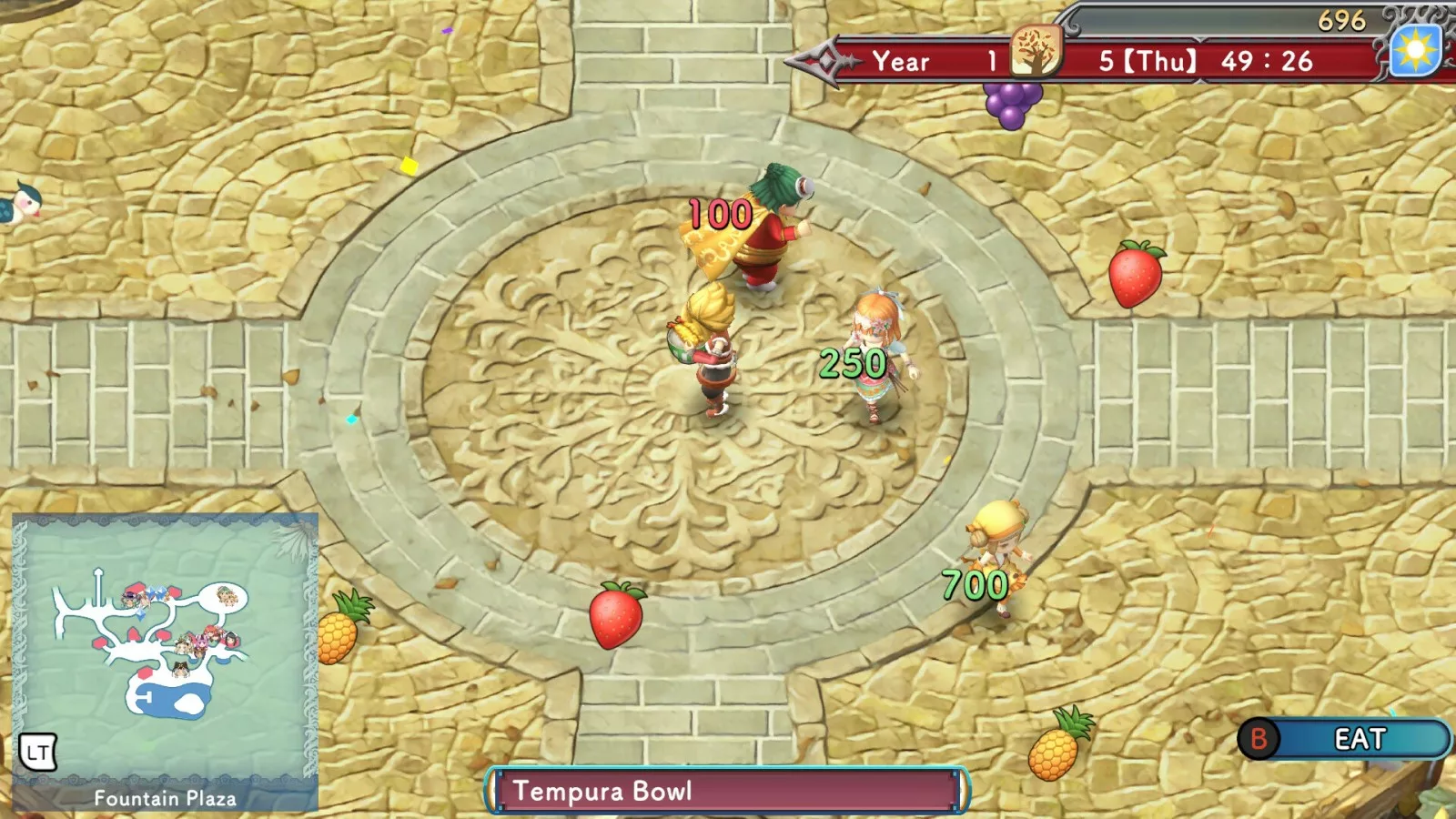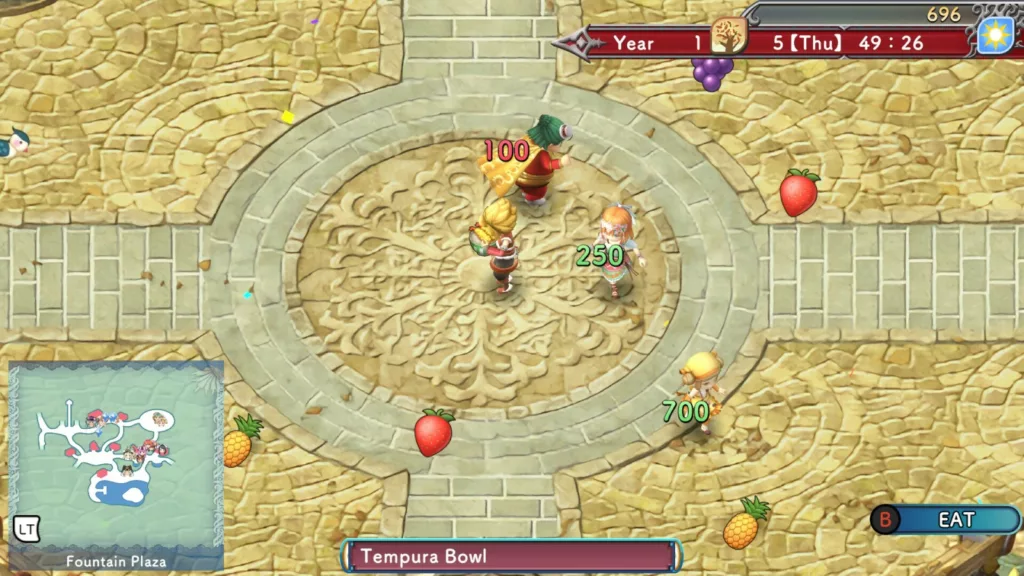 While the game boasts a diverse cast of non-playable characters, some of them can feel a bit one-dimensional. The side quests do add layers to these characters, but they still might not resonate as deeply as characters from more recent games. The Newlywed Mode does offer additional depth to the romanceable characters, but it serves more as a supplementary feature rather than a core enhancement.
Rune Factory 3 Special, while a commendable game in its own right, does have areas where it might not meet the expectations set by contemporary standards, especially in terms of storyline depth and character development.
Final Thoughts on Rune Factory 3 Special
Rune Factory 3 Special stands as a testament to the evolution of the farming RPG genre. With its engaging blend of farming mechanics, real-time combat, and character interactions, it offers a comprehensive gaming experience. The remastered visuals breathe new life into the game, making it appealing for the modern audience. Its unique features, such as the monster transformation and the Newlywed Mode, set it apart from other titles in the genre.
While giants like Stardew Valley have dominated the farming RPG landscape, Rune Factory 3 Special holds its ground as a significant title that has contributed to the genre's development. Its historical context, being a precursor to many modern mechanics seen in farming simulators today, gives it a special place in the annals of gaming history.
For new players, Rune Factory 3 Special offers a chance to experience a game that has shaped the farming RPG genre, providing a blend of traditional and unique gameplay elements. Returning fans will appreciate the visual upgrades and the added content, making it a nostalgic trip worth revisiting. While it may have certain limitations when compared to contemporary titles, the game's charm and comprehensive mechanics make it a worthy play. In essence, Rune Factory 3 Special is more than just a remastered game; it's a piece of gaming history that both new and old players can appreciate and enjoy.
The Review
Rune Factory 3 Special
Rune Factory 3 Special is a nostalgic journey that beautifully blends farming and RPG elements. While it may have its limitations in certain areas, especially when compared to modern giants of the genre, its charm, enhanced visuals, and comprehensive gameplay mechanics make it a title worth experiencing. It stands as a testament to the evolution of farming RPGs, offering both new and returning players a rich and engaging gaming experience.
PROS
Enhanced visuals from the original DS version.
Comprehensive gameplay mechanics blending farming and RPG elements.
Engaging interpersonal relationships and character depth, especially with the Newlywed Mode.
Engaging interpersonal relationships and character depth, especially with the Newlywed Mode. Smooth and accessible real-time ARPG combat.
Skill leveling and crafting systems add depth to gameplay.
Diverse in-game activities ensure players always have something to do.
CONS
Storyline is predictable, relying heavily on the amnesia trope.
Some character relationships feel outdated compared to newer games.
Lacks the depth and customization features seen in games like Stardew Valley.
While improved, some visuals still reflect the game's age.
Music can be repetitive and less memorable.