Sony is gearing up to launch an exciting new PlayStation 5 bundle that will surely thrill gamers and fans of the web-slinging superhero. This eagerly anticipated bundle will include a digital download of the highly anticipated game Spider-Man 2.
With this move, Sony aims to bolster its ambitious goal of selling a whopping 25 million PS5 consoles this year, setting its sights on a record-breaking achievement.
The first hints of this thrilling Spider-Man 2 PS5 bundle surfaced in a tweet on October 2nd. Sony has officially confirmed that this bundle will be priced at $560, mirroring the cost of last year's God of War Ragnarök PS5 bundle.
This pricing strategy offers new PS5 owners a $10 saving while providing access to one of the most eagerly awaited games of the year. The Spider-Man 2 PS5 bundle is set to hit the shelves on October 20th, aligning perfectly with the game's launch, although pre-orders are yet to go live.
Swinging Back into Action with Spider-Man 2
Spider-Man 2, the sequel to the 2018 action-adventure sensation developed by Insomniac Games, promises an epic gaming experience. In this thrilling installment, players will see Peter Parker and Miles Morales teaming up as they combine their unique abilities to tackle formidable foes, including the relentless hunter Kraven and the menacing alien symbiote Venom.
What makes this game even more enticing is that it stands out as one of the few first-party blockbusters that remains exclusive to the PS5, making it a must-have for fans of the console.
A Bold Sales Target: 25 Million PS5s
The New PlayStation 5 Console – Marvel's Spider-Man 2 Bundle will be available starting Oct 20. #SpiderMan2PS5 pic.twitter.com/d2DEhinrsG

— PlayStation (@PlayStation) October 2, 2023
Sony set a bold target earlier this year to sell a staggering 25 million new PS5 consoles within this fiscal year. To achieve this ambitious goal, the company has implemented several strategic moves.
This includes the recent price reduction of the God of War Ragnarök bundle by an extra $50, providing additional incentives for potential buyers.
Moreover, Sony has been generously offering free downloads of critically acclaimed games like Horizon Forbidden West and The Last of Us Part 1 to new PS5 owners as part of its "upgrade" promotion, running until 3:00 a.m. ET on October 21st. This means that anyone purchasing the Spider-Man 2 bundle could potentially snag an extra game at no additional cost.
Separate from Special Editions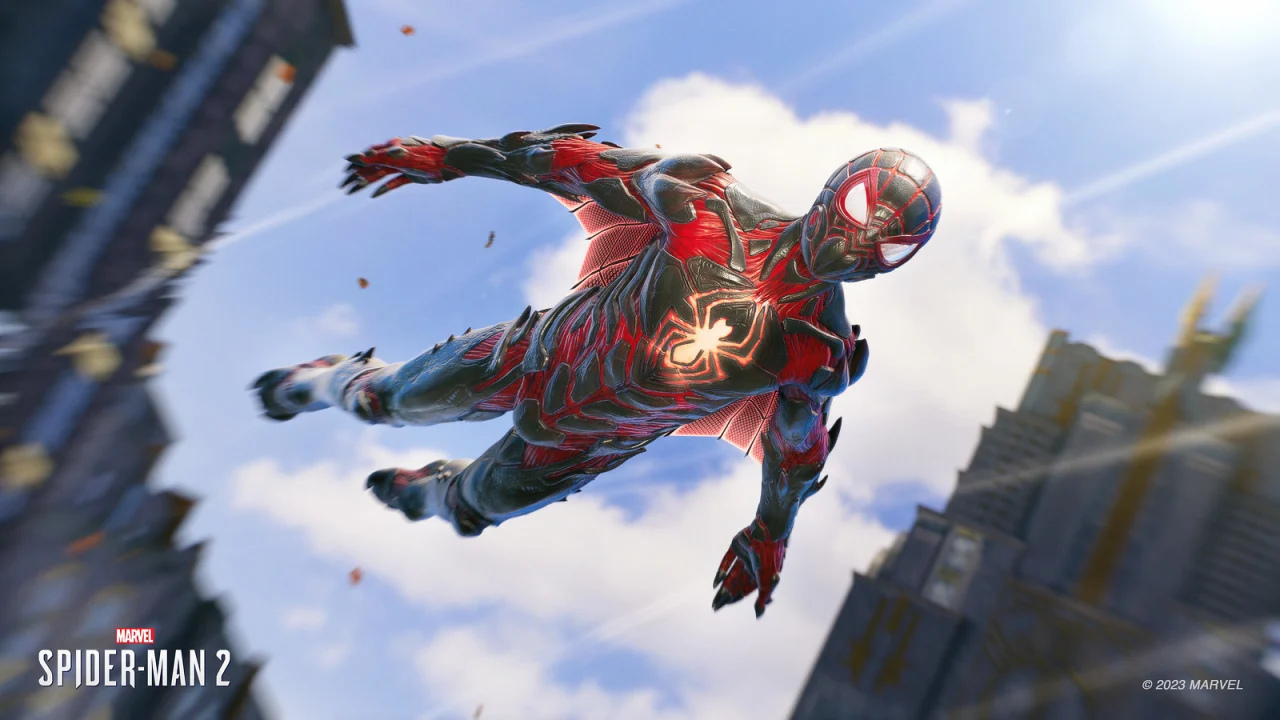 It's important to note that this new Spider-Man 2 bundle is distinct from the special edition console that featured striking red and black faceplates for the PS5, which was priced at $600 and has already sold out.
Fortunately for eager gamers, Sony has ensured an ample supply of Spider-Man 2 codes for the standard bundle, guaranteeing that fans won't miss out on this thrilling gaming experience.
Update: Price Confirmation As of October 2, 2023, Sony has officially confirmed the price of the Spider-Man 2 PS5 bundle in an email, solidifying the excitement surrounding this exceptional gaming package.