Bulletstorm VR, the upcoming virtual reality adaptation of the acclaimed ultraviolent shooter, has experienced a minor delay in its release. Initially slated for December 14, the game, developed by Incuvo and published by People Can Fly, is now scheduled to launch on January 18, 2024.
The Bulletstorm team, acknowledging the anticipation of its fanbase for this VR adaptation, described the decision to delay the release as a challenging one.
The primary goal behind this brief postponement is to ensure that Bulletstorm VR meets the high expectations associated with the AAA franchise. The team expressed gratitude towards fans for their continued support and patience as they fine-tune the final product.
A Promising VR Experience
When Bulletstorm VR finally arrives, it will be available on various platforms, including PSVR2, Meta Quest 2, and PCVR. The development team has been focusing on making the game's transition to VR as immersive and exhilarating as possible.
Players can expect an intense, heart-pounding experience, where the virtual reality format brings the frenetic combat and explosive action of the original game to life in a new, more visceral way.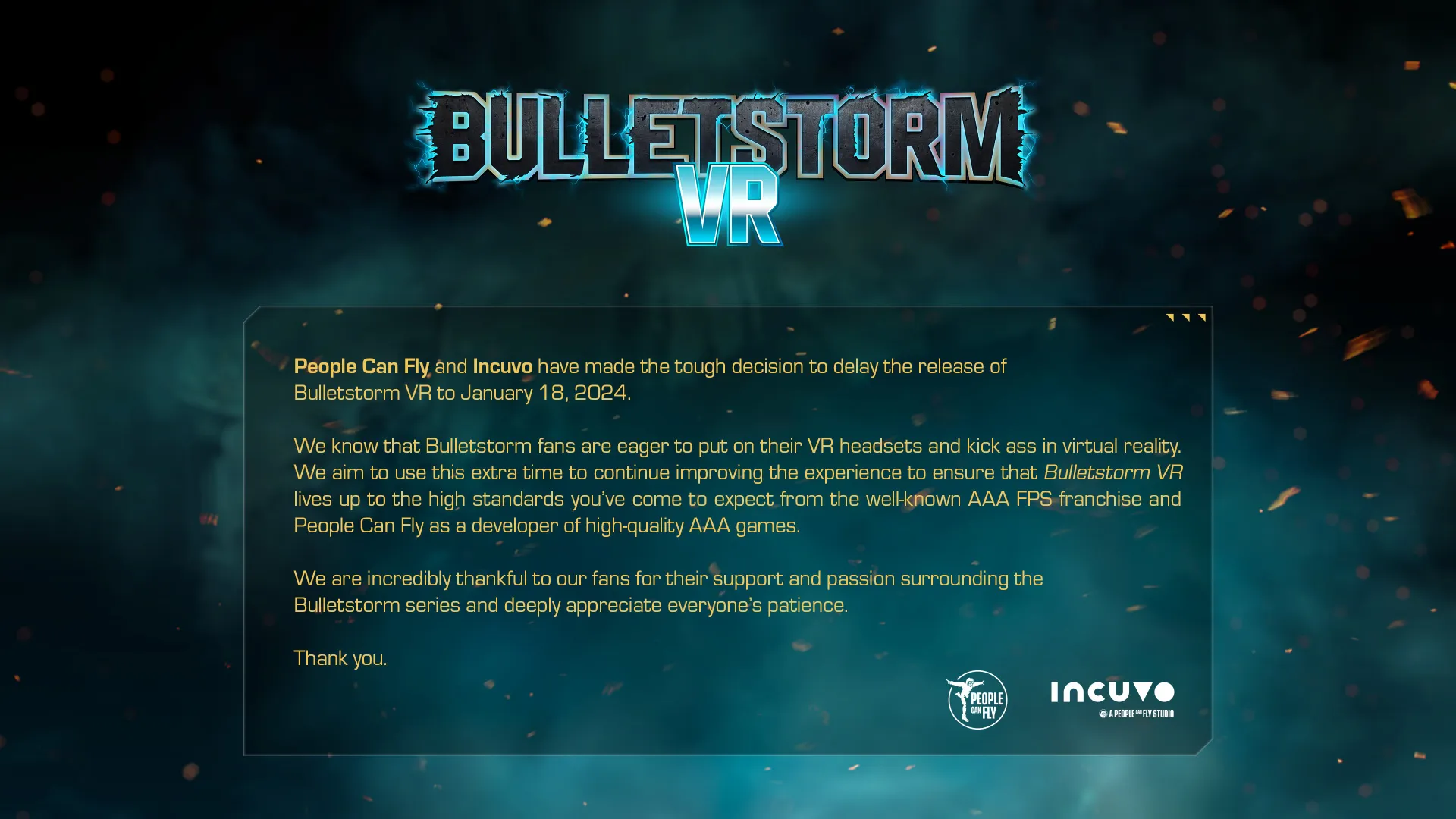 A teaser for Bulletstorm VR, although showcasing the previous release date, gives a glimpse into the adrenaline-fueled gameplay. Players will get to immerse themselves in the game's world, feeling every explosion and engaging in dynamic combat with an energy leash in one hand and a gun in the other.