Small Saga is a new indie RPG developed by solo dev Darya Noghani that puts players into a unique setting – modern day London, but from the perspective of its rodent inhabitants. You play as Verm, a young mouse who sets out on a revenge quest against the pest-controlling "gods" after his brother is killed. Accompanying Verm is a diverse cast of anthropomorphic animals including a mole, squirrel and fellow mouse, each with their own distinct skills and personalities.
This short adventure RPG features a beautiful isometric pixel art style and gameplay inspired by classic JRPGs. Combat is turn-based, with a focus on managing action points and turn orders. Progression relies less on grinding and more on story beats unlocking new levels and abilities. With a runtime of 6-10 hours including side content, it's designed as a compact, narrative-focused experience.
Blending real world locales like London's parks and sewers with imaginative rodent-crafted objects and lore, Small Saga seems to offer an immersive and charming world to get lost in. Reviews praise its characters, music, art direction and leftist political themes. However, some note the easy difficulty as a drawback.
Priced at $20, Small Saga aims to provide a heartfelt RPG adventure without wasting your time. In this review, we'll take a deeper look across all aspects of the game – from story and gameplay to presentation and more. We'll analyze if this bite-sized package delivers strongly enough on its ideas to make it worth adding to your library.
Exploring a Vibrant Miniature World Where Rodents Rule
At the heart of Small Saga is its engrossing worldbuilding that imagines modern day London from the perspective of its rodent inhabitants. This creates a unique setting that feels fresh and inventive. The parks, streets, sewers and human structures take on new life when seen through the eyes of mice, rats and squirrels just trying to survive the towering "gods" above.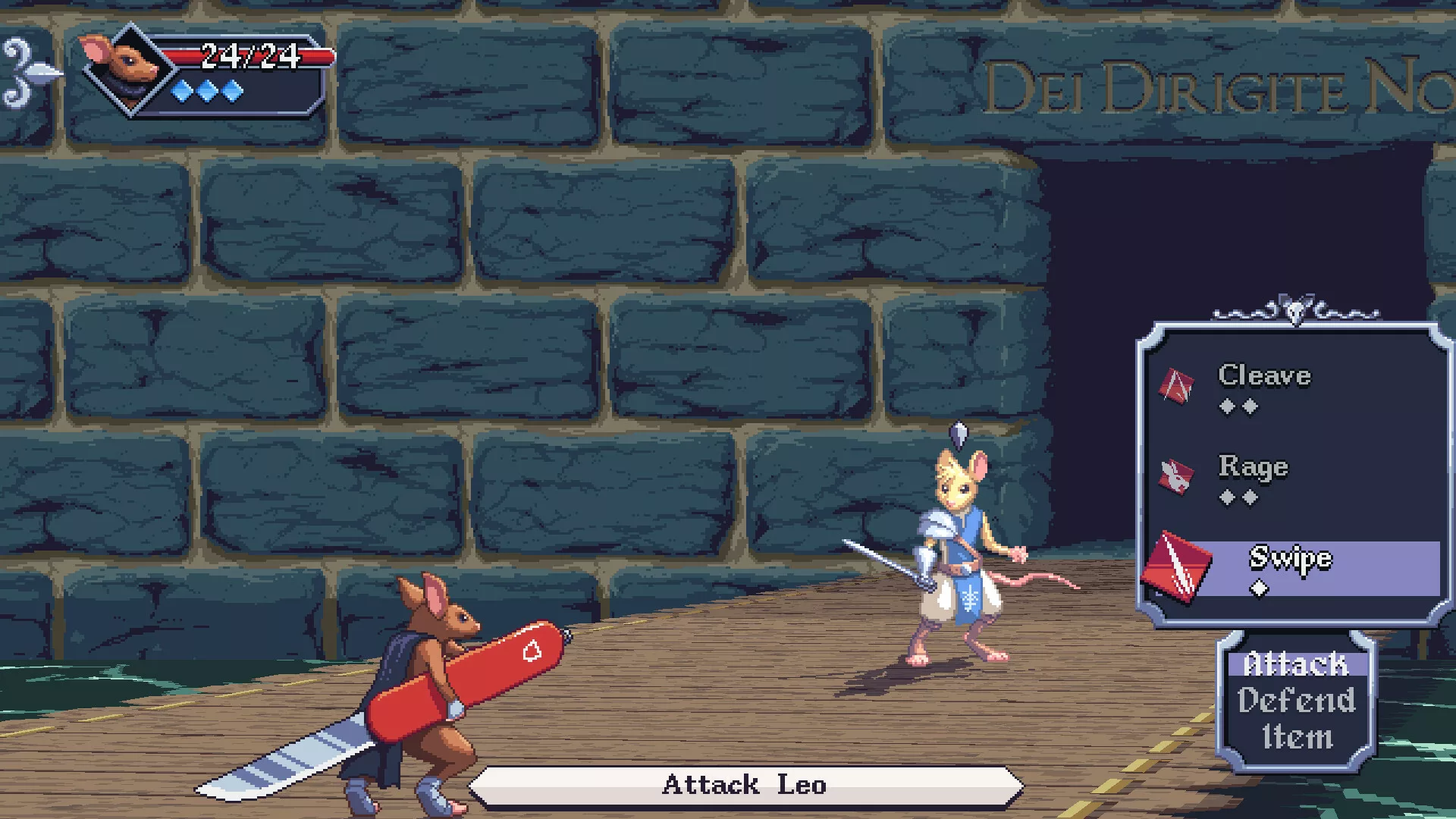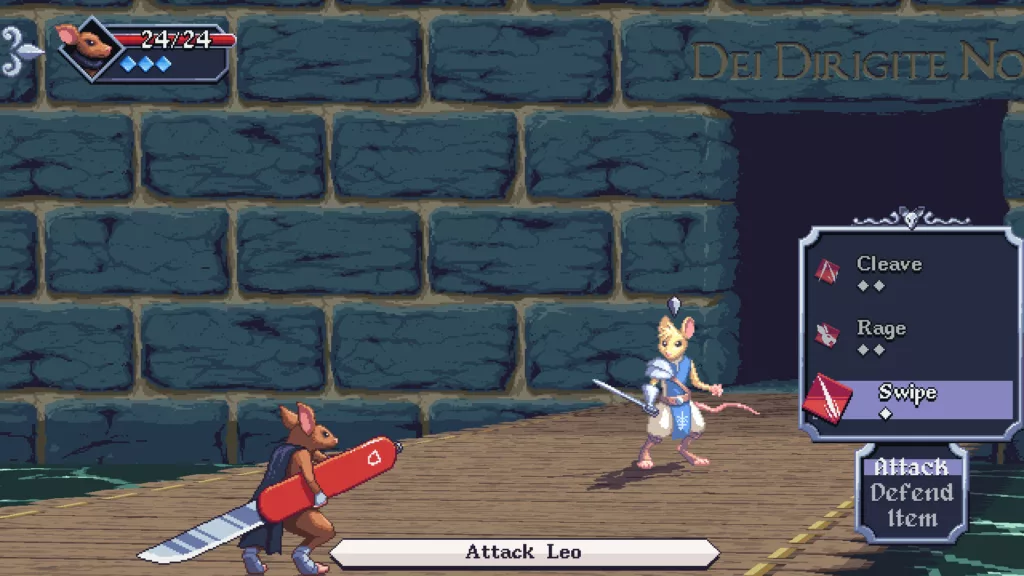 The game builds up an immersive sense of place through its lore and imaginative details. You'll traverse stairways made of discarded soup cans, visit bustling rodent-run taverns, and even battle villainous factions like vape-puffing grey squirrels. These touches bring vibrancy and character to the underground realm. The world feels well-realized and lived in despite its fantastical nature.
Matching this compelling setting is a story of revolution and revenge. After his brother is killed by a pest controlling human, the protagonist Verm takes up arms to challenge the oppressive gods. This personal struggle soon evolves into an uprising against tyranny, tackling political themes of fascism, inequality and identity. Verm and his allies represent the oppressed minorities – both in their rodent status and their queer identities.
Small Saga weaves modern allegories into its medieval-inspired fantasy in thoughtful ways. The sympathetic portrayals of marginalized groups like the LGBTQ+ community give the story a progressive angle. Reviews praise how organically these representations are handled through the diverse cast of characters. Their struggles feel meaningful and relevant rather than tokenistic.
Between its empathetic narrative, fleshed out lore and imaginative world, Small Saga offers an immersive roleplaying experience brimming with heart. You form an emotional connection to this little realm and the people struggling for justice within it. While compact in scale, the game succeeds at worldbuilding that feels much grander than its runtime suggests. It establishes a setting you can get lost in – one that stays with you even after the credits roll.
Join Dracula's Quest Through Hell in This Unique Indie Adventure: Intrigued by games that offer a mix of humor, action, and creativity? Check out our comprehensive review of "Castillo: The Nine Circles", an indie game that takes you on a hellish yet amusing journey unlike any other.
Streamlined Systems and Low Difficulty Undercut the Strategic Combat
At its core, Small Saga features a turn-based combat system akin to classic JRPGs. Battles are entirely scripted affairs that occur at predetermined points. You take turns selecting actions like basic attacks, skills, items or defending to manage action points and turn orders. Positioning and weaknesses also play a role. It has all the basic hallmarks of tactical party-based combat.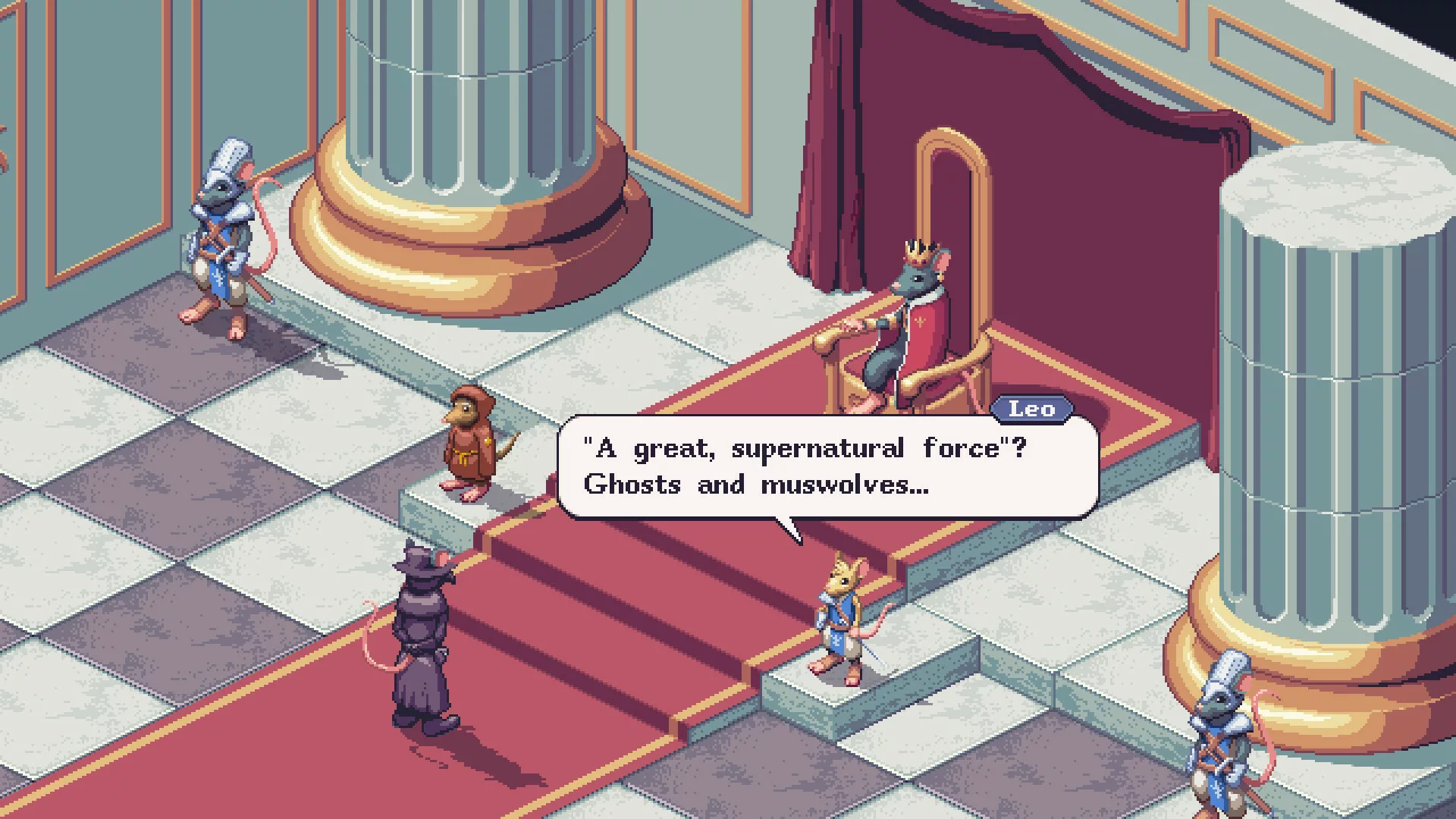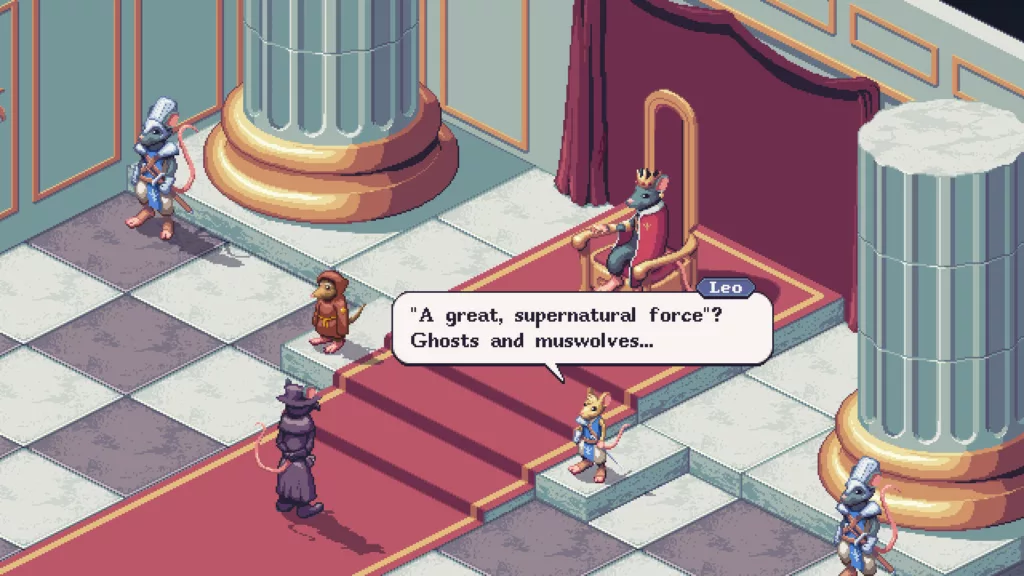 Reviews praise the general flow of battles and how certain abilities can synergize well. The soundtrack and animations also help inject grandiosity into the fights. However, most agree that the low difficulty heavily dampens the enjoyment and engagement factor. With damage numbers rarely exceeding single digits, trivial enemy behavior and excessive player health pools, there is little sense of challenge or threat.
Progression mechanics are similarly streamlined to a fault. There is no conventional leveling system; your party simply grows stronger at scripted points. Gear and upgrades are also minimized. While this does cut down on grinding, it removes a key RPG motivator. Combined with the easy combat, this diminishes long-term gameplay incentives and depth.
Small Saga seems intent on prioritizing narrative over mechanical complexity. Healing and consumable items refresh after every fight, letting you focus on the story rather than resource management. There are no mana pools, buff durations or similar systems to master. This user-friendly approach keeps things accessible but also uncomplicated.
Consequently, reviews cite the lack of difficulty tuning options as a weakness. Some method to adjust the challenge and make foes pose legitimate threats through smarter AI or more punishing attacks could have added welcome variety. As is, the undertuned enemies and straightforward design of its combat mechanics leave gameplay feeling hollow.
For a tactical RPG, the absence of substantive strategy required thanks to wildly unbalanced combat is disappointing. There is a solid foundation here that, with more balanced numerical tuning and varied playstyles for enemies, could have offered compellingly gritty, methodical showdowns between rodent factions. Unfortunately, the final execution leads to mindless, undemanding skirmishes that fail to capitalize on their potential.
Captivating Pixel Art and Atmospheric Music Bring the Miniature World to Life
Small Saga stands out for its beautiful pixel art aesthetic that perfectly complements the game's microscopic setting. The detailed isometric environments are brought to life through vibrant colors, dynamic lighting and weather effects like rain and snow. Everything from the thatch-roofed mouse villages to the dark sewer tunnels feels lovingly crafted.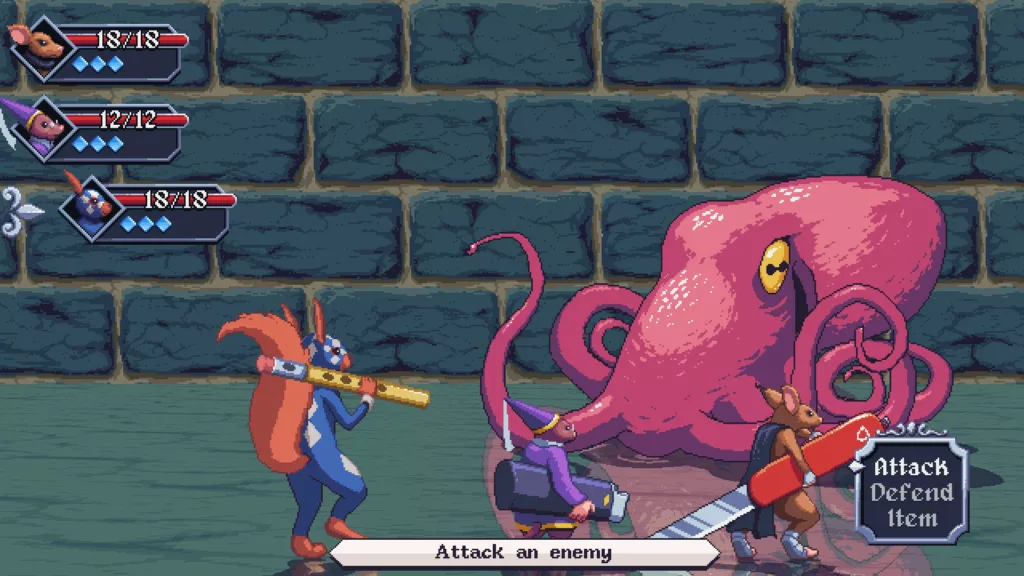 The characters also shine with their expressive animations and charming designs that call back to classic RPGs. From the hoodie-clad Verm with his tiny switchblade to the javelin-wielding lab rat Freya, each party member has visual flair. Their combat moves are smooth and full of character as well. The visuals effectively convey the camaraderie between these rebel rodents.
Where the game truly excels is in its cinematic environmental storytelling. Clever visual touches like books made from matchboxes or molotov cocktails crafted from medical syringes reinforce that you're seeing the world from a mouse's vantage point. These little details instill a sense of wonder and discovery as you explore.
Complementing the aesthetics is a soundtrack that further heightens the atmosphere. From somber piano melodies to upbeat tavern jigs and even boss themes incorporating vocal clips, the music spans a wide emotional range. Sound effects like scurrying footsteps and fluttering wings fill out the ambient noise. The audio paints a vivid soundscape that pulls you into each locale.
In all aspects, the graphics and audio are polished and purposeful. The pixelated diorama-like visuals paired with the moody, textured music generates immersion and personality. For a compact indie title, the level of craft in its aesthetics and presentation is impressive. It remains consistently enchanting throughout, providing strong and consistent atmosphere that brings added life to its miniature setting and story.
A Strong Narrative Content Focus, Not Replayability, Informs This Bite-Sized Quest
As an indie RPG designed to deliver a poignant story in a compact package, Small Saga places its emphasis on delivering a memorable narrative experience over packed replay value. The main storyline clocks in around 6-10 hours including side content like helping fellow rodents and exploring hidden grottos. For a $20 game, the quantity of content strikes a good balance.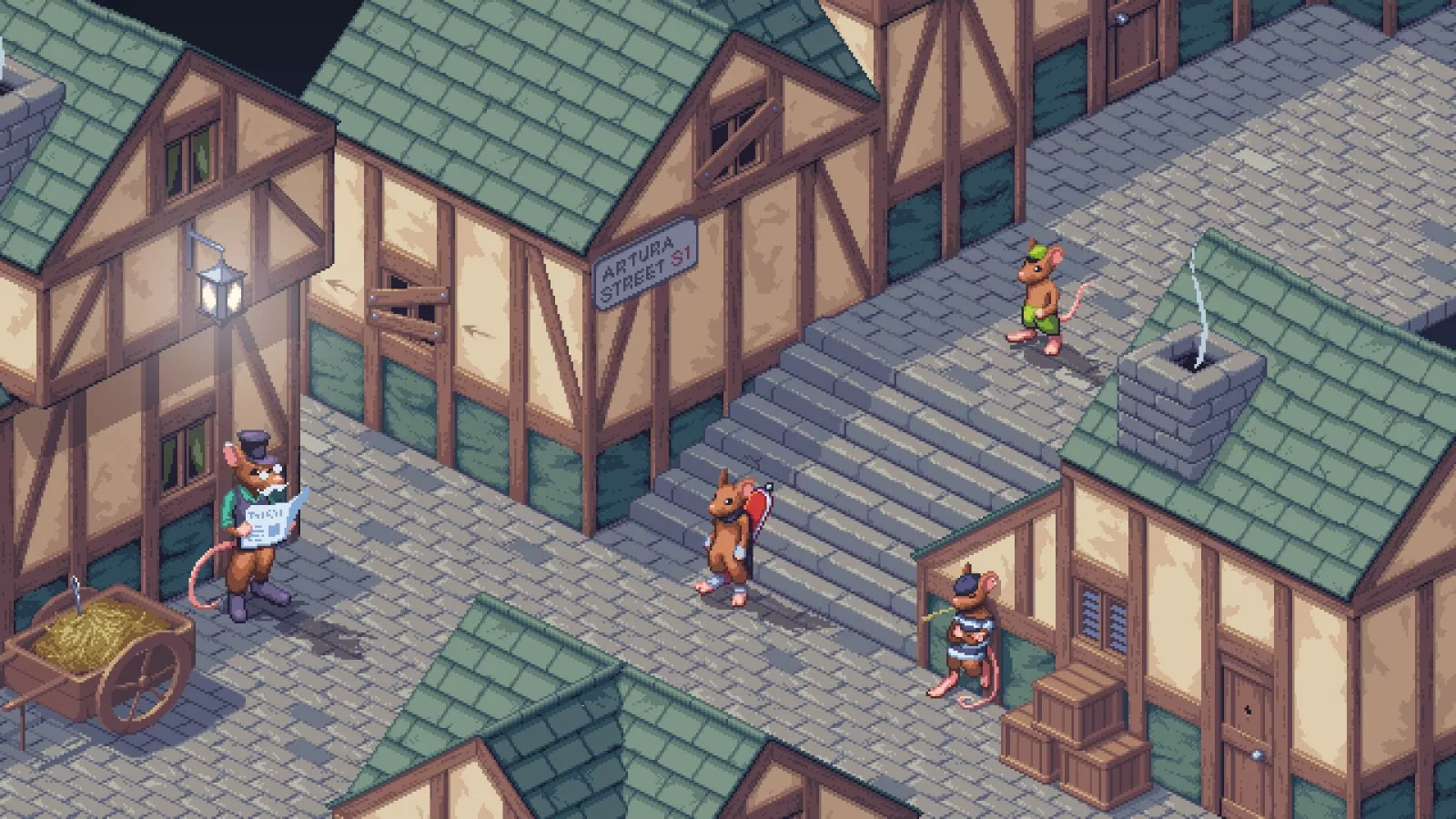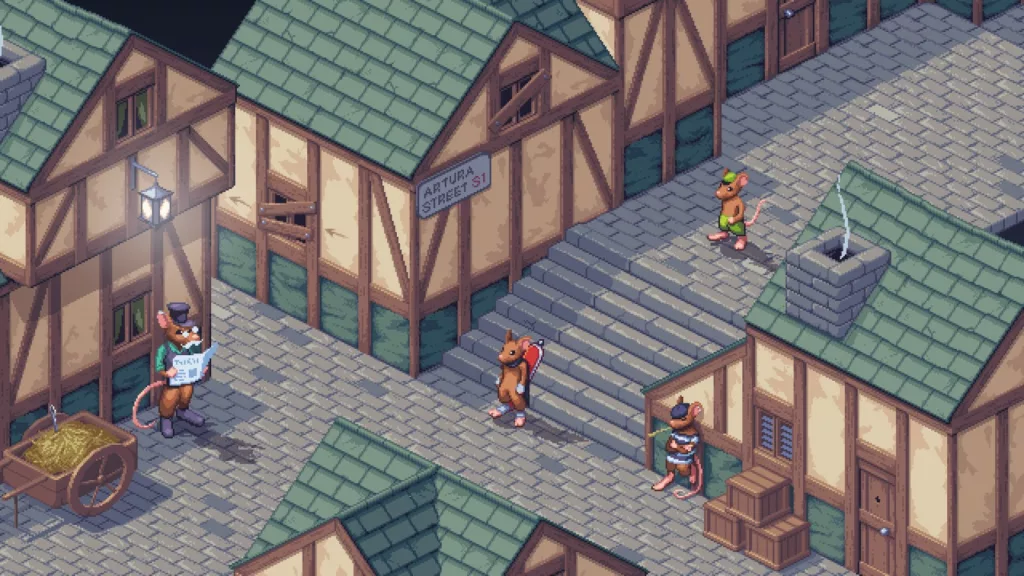 The streamlined structure and gameplay means replayability is limited. With no branching narratives, challenge runs or late game secrets, replaying primarily offers the chance to re-experience the well-told tale. That said, the succinct playtime also makes return visits easy to fit in.
A New Game+ mode adds some incentive, letting you retain levels and gear while reattempting tougher combat challenges. However, with the issues around difficulty balancing, its appeal is questionable. There are also no substantive post-game offerings like endgame dungeons.
Small Saga focuses its efforts on delivering a single poignant playthrough rather than an endless treadmill of content more common in AAA RPGs. There are no padding fetch quests or drawn-out systems to master – just a heartfelt story told through creative worldbuilding, characters and music. This focused approach may limit replay value, but makes for an impactful short-form experience.
For players looking for a memorable narrative adventure to savor over a few evenings rather than a timesink, Small Saga satisfies. While added replayability options would be welcomed, they're not critical given the game's intent as a relatively compact, self-contained story. It accomplishes its aims very effectively even if it may lack long-term hooks beyond its initial playthrough.
A Flawed Yet Earnest Gem That Deserves to be Played for its Heart
Despite some evident shortcomings, Small Saga ultimately succeeds as an imaginative, poignant RPG worth experiencing. For players able to look past its issues, they'll find a gem bursting with charm and packed with unforgettable moments.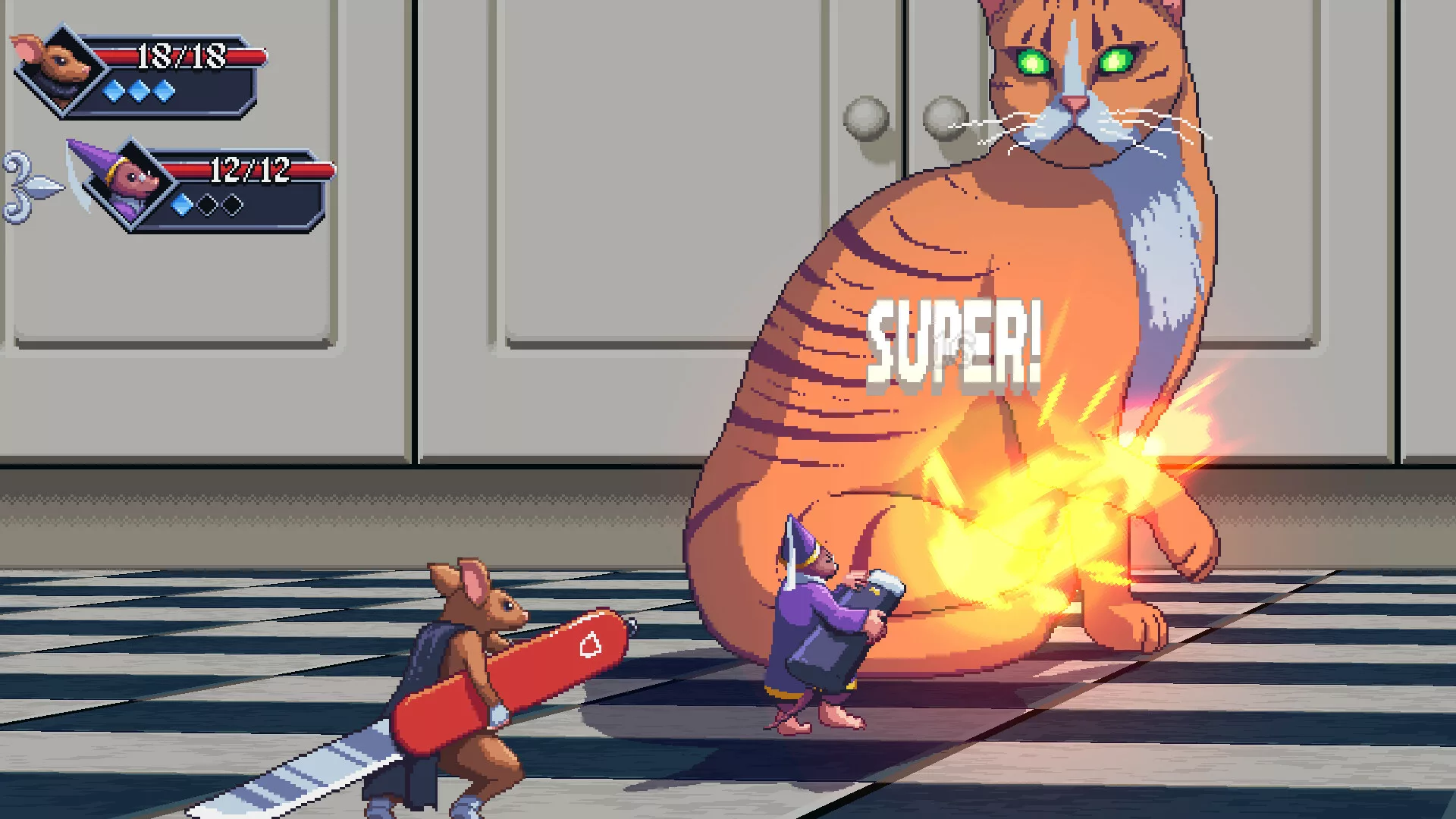 At its best, Small Saga enraptures you in its expertly crafted world brimming with character. The way it realizes modern London from a rodent perspective is brilliantly inventive. You form emotional bonds with its diverse, endearing party members as they band together to challenge oppressive tyranny. The storytelling resonates with thoughtful themes that celebrate marginalized identities. Even with muted gameplay hooks, the vibrant sights and sounds still wow thanks to the polish of its production values.
However, the lack of mechanical depth and difficulty tuning options does limit its potential. The promising fundamentals of its combat system beg for added nuance to match the game's narrative strengths. Streamlining RPG elements also strips away too many compelling progression and customization avenues. Providing difficulty settings could have allowed appeasing both hardcore and casual crowds. Right now, the experience leans too far into accessibility over engaging challenge.
So Small Saga comes with caveats. For players demanding demanding intricate systems or battle tension, it may disappoint. But for those seeking a compact, resonantly told underdog story brought to life through inspired worldbuilding and audiovisual flair, it absolutely delivers. Thetruncated runtime also makes it easy to recommend as an interlude between larger games rather than a sole timesink.
Small Saga represents a developer's singular vision executed with ample heart and craftsmanship. There is an earnestness and thoughtfulness to its writing that persistent throughout. It never comes across as just another retro-tinged indie RPG cashing in on nostalgia. This is a personal work woven from creativity and human stories that wants to say something impactful amidst its fantasy. That sincere ambition shines through any shortcomings.
Few games in recent memory have constructed such an imaginative, novel setting that still feels intrinsically cohesive and alive. Small Saga's tiny realm leaves an outsized impression thanks to the wonder it evokes. For players able to lose themselves in its world and connect with its memorable characters, this bite-sized package exemplifies video games as a powerful storytelling medium. It may be rough around the edges, but Small Saga absolutely deserves to be played.
The Review
Small Saga
Despite some evident flaws, Small Saga succeeds as an imaginative indie RPG fueled by heartfelt storytelling and rich worldbuilding. For players able to overlook its muted gameplay hooks and difficulty issues, it offers an unforgettable bite-sized adventure worth savoring.
PROS
Imaginative worldbuilding brings a unique rodent perspective to modern day London
Engaging narrative with thoughtful themes and diverse, endearing characters
Beautiful pixel art visuals and polished cinematic presentation
Atmospheric soundtrack that heightens immersion
Streamlined design keeps gameplay focused on storytelling
Short run time provides a compact and impactful experience
CONS
Very easy difficulty and lack of challenge leaves combat feeling hollow
Streamlined RPG systems lack depth and customization
No difficulty options to appeal to hardcore and casual gamers
Limited replay value and post-game content
Some dated or out-of-place modern dialogue can be immersion breaking
Repetitive combat encounters due to fixed progression system