The Nintendo Wii ushered in a gaming revolution when it launched back in 2006. With its innovative motion controls and emphasis on accessible, social fun, the Wii opened video games up to new audiences. It also gave us fresh takes on beloved Nintendo franchises, thrilling third-party exclusives, and genre-defining experiences.
Over a decade later, the Wii's legacy lives on. Its titles, from artsy masterpieces to pick-up-and-play party games, represent some of the most creative and memorable games ever made. Join me on a nostalgic journey through the Wii's greatest hits. I've rounded up the 20 best Wii games that still stand out today for their groundbreaking gameplay, engrossing worlds, and sheer enjoyability.
Get ready to swing that Wii remote and dive back into gaming's casual revolution. We'll revisit heartwarming retro revivals, innovative motion control adventures, and genre-defining multiplayer mayhem. The Wii changed gaming forever, and these are the experiences every gamer should know. So grab some friends, flex those virtual muscles, and let's reminisce about the magic of the Wii's all-time best games.
Okami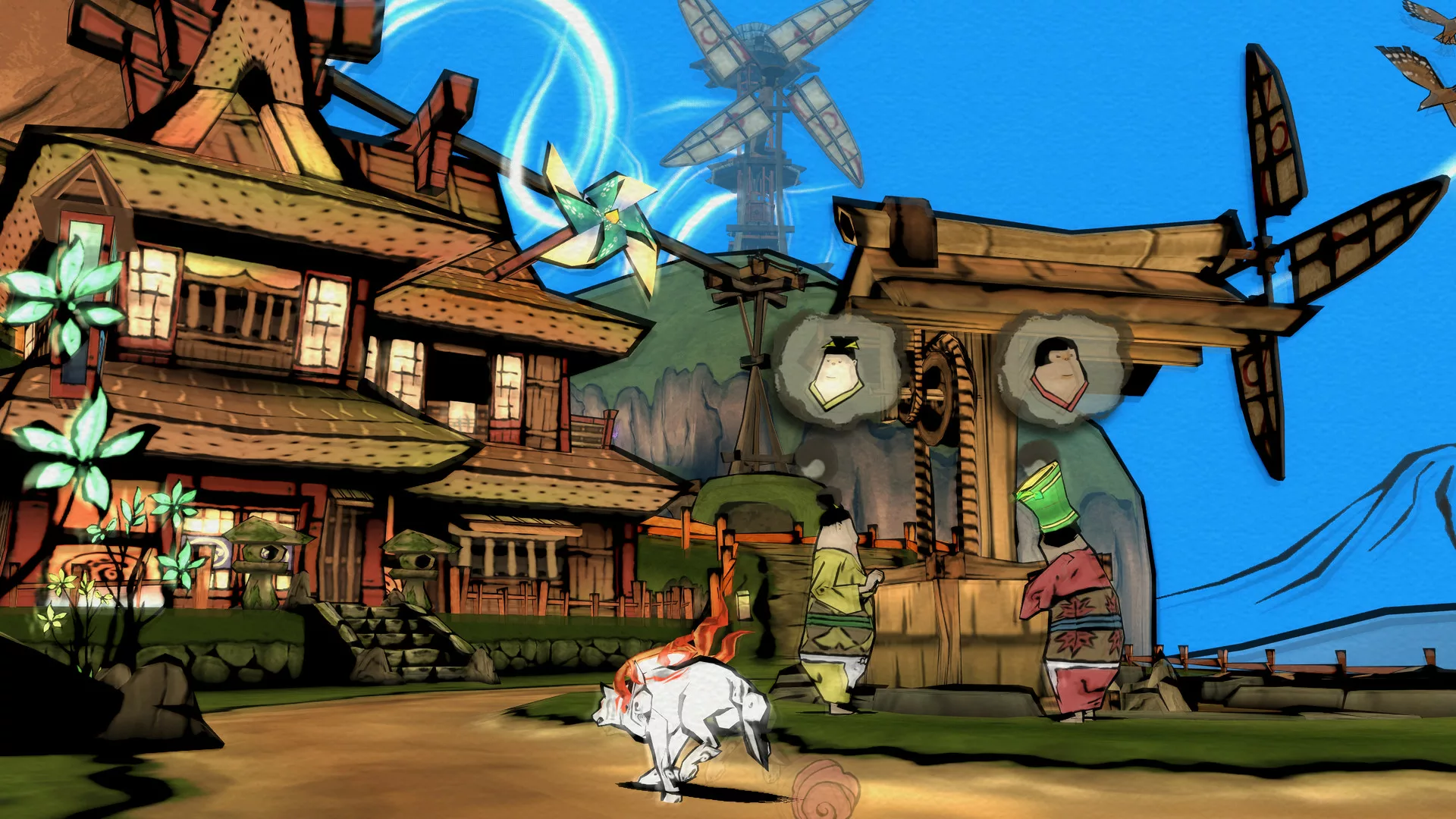 When discussing the best Wii games that have left an indelible mark on players, it's impossible to overlook the brilliance outside of Nintendo's own creations. Enter Capcom's iconic 2006 action-adventure, Okami, which gracefully made its appearance on the Wii platform in 2008. This breathtaking masterpiece was the brainchild of Hideki Kamiya, the genius who later graced the gaming world with Platinum Games' Bayonetta series.
What made Okami's Wii edition particularly spellbinding was its integration of motion controls, which seamlessly complemented the celestial brush mechanism. As players dived into this expansive and visually captivating world, they embarked on a prolonged journey filled with wonder and excitement.
Our reflection from back in the day aptly described it: "In an era where most action games lean heavily on chaos and destruction, Okami emerges as a serene beacon. It highlights the profound experiences in gaming that not only entertain but also enrich our souls." Today, the legacy of Okami is so strong that it has found its way onto various contemporary platforms, including the Nintendo Switch.
Super Paper Mario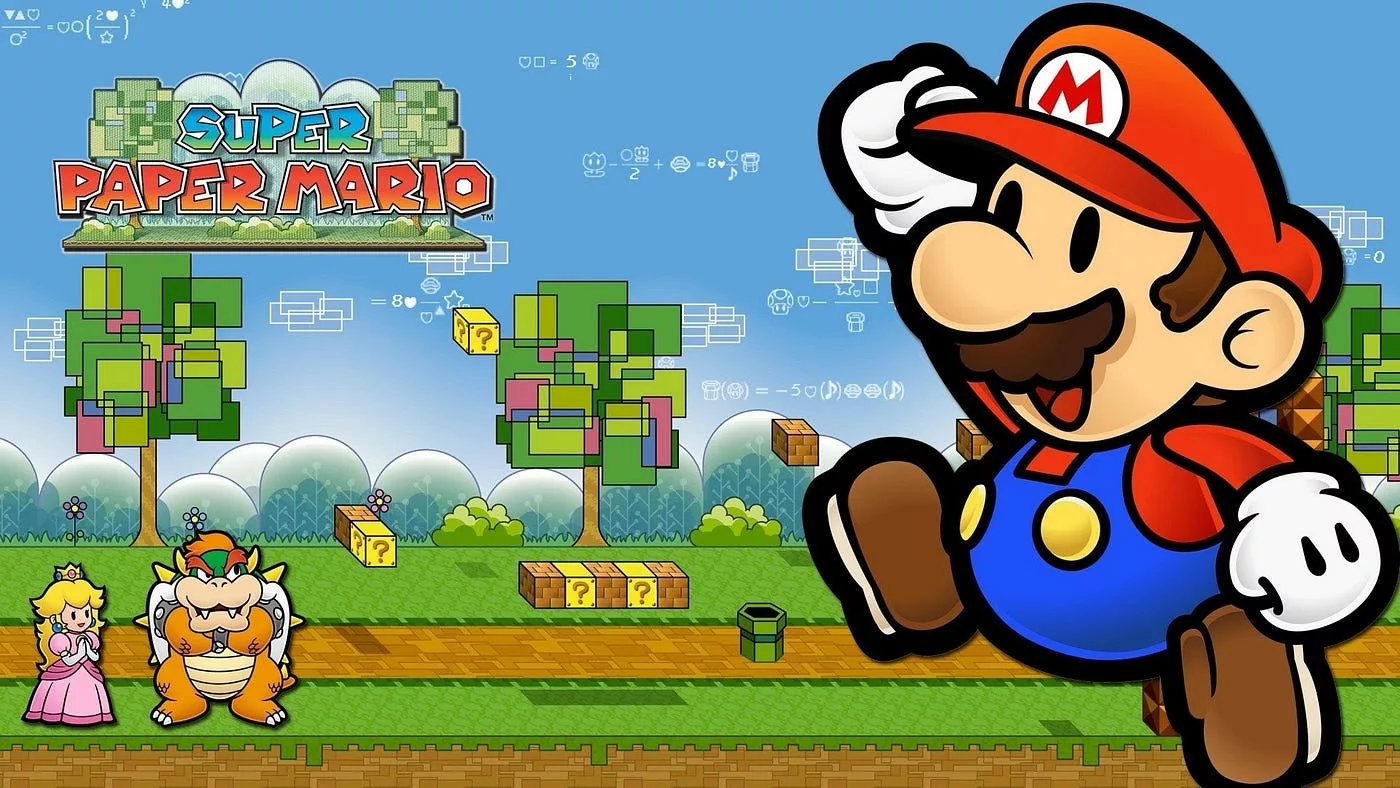 Among the best Wii games, Super Paper Mario stands tall with its distinctive fusion of RPG elements and the timeless charm of Mario's classic escapades. What sets this game apart is its intriguing feature that allows players to toggle between 2D and 3D viewpoints. This not only introduces fresh gameplay dynamics but also offers a refreshing take on familiar levels.
Infused with wit and humor, Super Paper Mario doesn't shy away from cheekily acknowledging its audience, often breaking the fourth wall to hilarious effect. This Mario rendition is undeniably brimming with charisma and charm. While the absence of a multiplayer mode might feel like a missed opportunity, the sheer delight of its narrative compensates amply, ensuring that players remain captivated from start to finish.
Silent Hill: Shattered Memories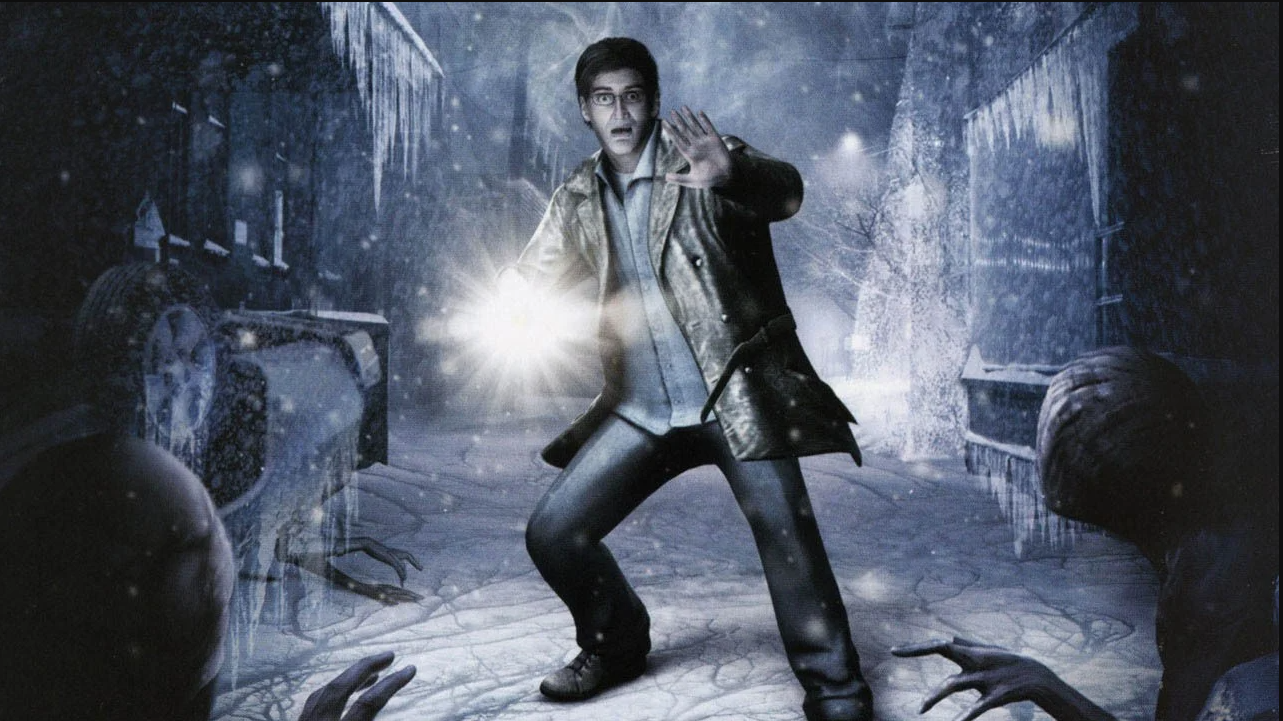 Venturing into the realm of the best Wii games, one can't forget to mention the haunting world of Silent Hill: Shattered Memories. As the seventh instalment in the Silent Hill saga, this title is often regarded as the pinnacle of the series before Konami took unpredictable turns that left many fans bewildered.
It's rather heartbreaking that such a beautifully crafted game found itself underplayed, perhaps due to its launch on the Wii—a console that by then, had seen its golden days pass—and on platforms like the PS2 and PSP, both of which were nearing their twilight. Yet, those few who experienced this masterpiece found themselves immersed in its chilling ambiance, deeply moved by its poignant narrative, and mesmerized by its haunting melodies, which marked the final score by the legendary Akira Yamaoka for Konami.
This is a game that doesn't fade from memory easily. Days turned into weeks, weeks into months, and months into years, yet its allure persisted. One of its most mesmerizing features is how the game morphs—the characters' looks and traits shift based on your interactions. While it may not challenge you combat-wise, its emotional depth ensures a lasting impact.
Tatsunoko vs. Capcom: Ultimate All-Stars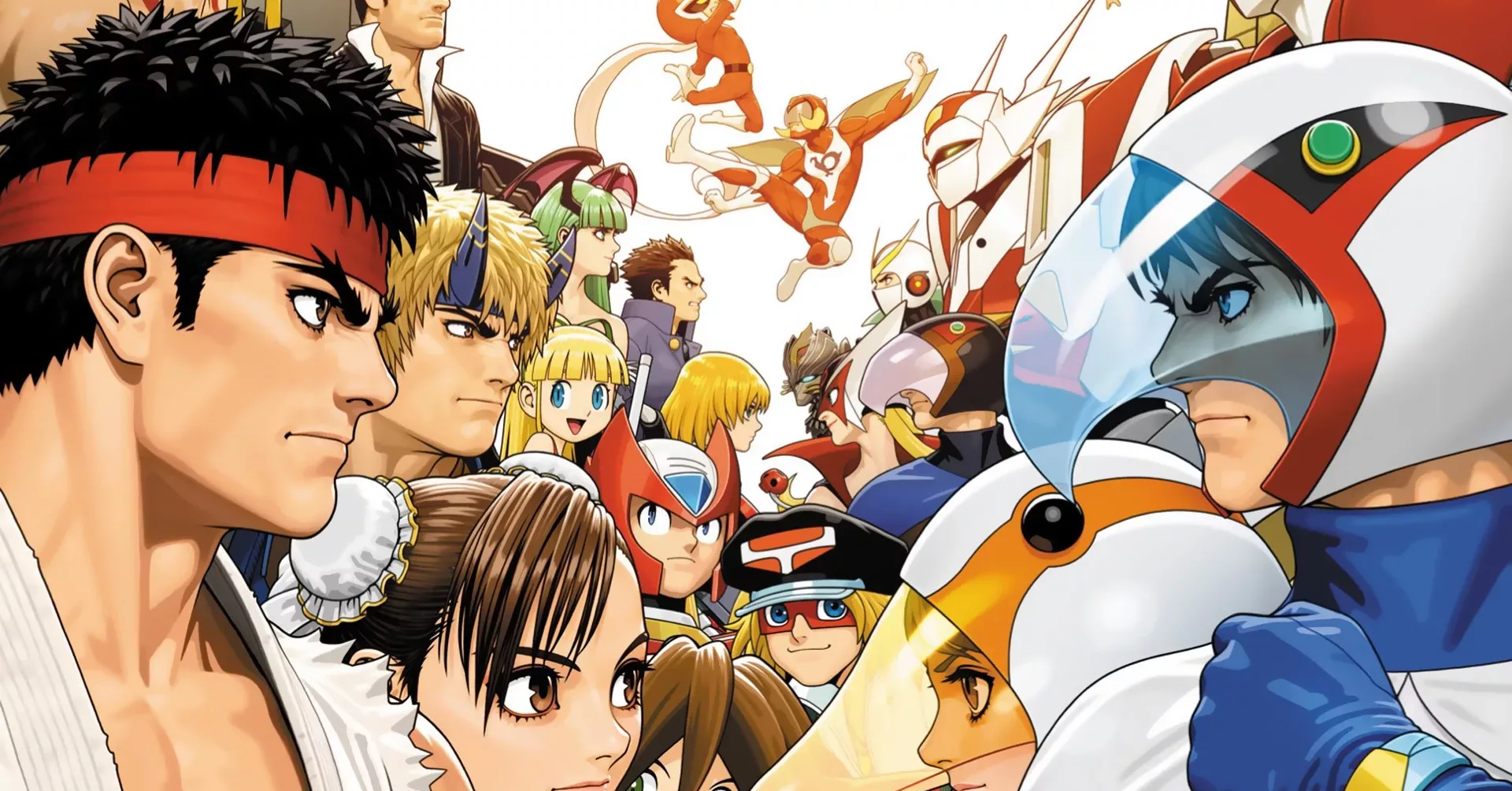 For those on the hunt for the best Wii games that defy expectations, Tatsunoko vs. Capcom: Ultimate All-Stars is a title that mustn't be overlooked. At first glance, the Wii might not appear to be the go-to platform for a groundbreaking fighting game, yet this game challenges that notion. Although a significant portion of its character lineup might raise eyebrows in the West, the sheer fun and adrenaline-pumping action ensures that players stay hooked.
And yes, the fan-favorite Mega Man graces this title, much to the delight of Capcom aficionados. Still wondering if this game is worth the dive? With a roster of unlockable characters, exhilarating online play, and a thrilling bonus mode, there's something for both seasoned fighters and newcomers. This is truly a one-of-a-kind brawling experience that shines brightly in the Wii's treasure trove.
Fire Emblem: Radiant Dawn
When delving into the best Wii games that offer intricate strategy and enthralling storytelling, Fire Emblem: Radiant Dawn stands tall. A direct successor to the acclaimed GameCube title, Fire Emblem: Path of Radiance, this RPG plunges players into the heart of a conflict-riddled Daein. Players navigate the saga as Micaiah, leading her band of resolute allies against a formidable army.
While some may find it slightly disappointing that the game doesn't take full advantage of the Wii's unique motion controls, and yes, the challenges can be steep, it remains an indispensable experience for Fire Emblem enthusiasts. The gameplay embodies the series' signature tactical combat, demanding astute decision-making on the battlefield, all set against a backdrop of an entrancing musical score. For those up for a compelling challenge, Fire Emblem: Radiant Dawn is not just another RPG; it's a testament to intricate gameplay and profound narratives.
Super Smash Bros Brawl
Among the best Wii games, Super Smash Bros Brawl occupies a unique spot, being one of the most talked-about titles in its series. Think of it as appreciating a majestic wonder of the world, even if it's not your top pick. On its own, Brawl is a gaming marvel, with its standout feature, the Subspace Emissary, being a major pull. Sure, the single-player campaign might seem a tad chaotic, but it's that delightful sort of chaos that keeps players coming back.
The lavish story sequences unfurl like an expansive tapestry of fan-inspired tales, presenting a captivating blend of Nintendo's iconic foes and oddly intriguing minions with those eerie red eyes. The boss battles? Oh, they're a thrilling experience that undoubtedly set the stage for the single-player challenges seen in Super Smash Bros Ultimate. The multiplayer mode in Brawl remains a riot, ensuring hours of enjoyment. Even if it's your sole foray into the Smash Bros universe, Brawl guarantees an exhilarating ride.
Kirby's Return to Dream Land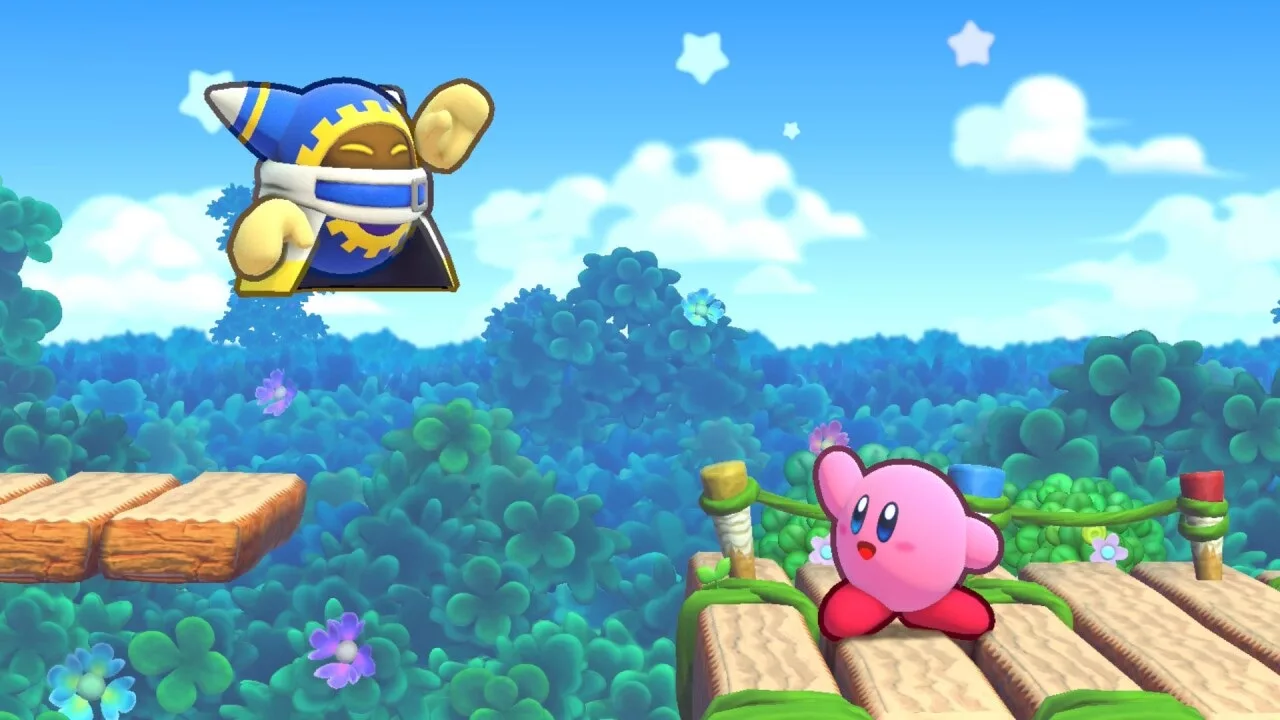 When talking about the best Wii games, Kirby's Return to Dream Land is a title that's impossible to overlook. At its core, this game encapsulates the classic essence of Kirby, sprinkled with features that make it a delightful multiplayer experience. Picture this: teaming up with friends and diving into the vibrant universe of Dream Land, embodying iconic characters like Meta Knight, Waddle Dee, and the formidable King Dedede.
As you navigate these dynamic platforming stages, you'll playfully experiment with diverse Copy Abilities, tackling foes and enjoying collective triumphs. If you've missed out on this gem and the Wii isn't part of your current gaming setup, worry not. The Kirby's Return to Dream Land Deluxe is gearing up for a grand release on the Nintendo Switch, introducing a polished and refreshed version of this beloved game for contemporary gamers.
New Super Mario Bros. Wii
In the expansive world of gaming, there are those who might have missed the magic of the original Super Mario Bros. That's where New Super Mario Bros. Wii comes into play, echoing among the best Wii games. This title was Nintendo's tribute to yesteryears, reviving the exhilarating old-school adventures, while seamlessly infusing them with novel elements, creating experiences that earlier generations could only dream of.
It's not just the classic Super Mario Bros. we knew; it's reimagined with the exhilarating twist of a four-player cooperative mode. Picture the scene: a room buzzing with players, each coordinating, collaborating, and occasionally causing chaos, all in a bid to conquer the deceptively tricky terrains of the Mushroom Kingdom. The experience? Pure, unadulterated joy.
Muramasa: The Demon Blade
During the zenith of the seventh console generation, many core gamers felt a void if they didn't possess powerhouses like the PS3 or Xbox 360. While Nintendo always had its own charm with its unique offerings, there was a palpable hunger for standout 3rd party titles. This hunger led to games even as unconventional as Deadly Creatures and Opoona becoming subjects of excitement on online forums. Amidst this backdrop, the brilliance of Muramasa: The Demon Blade shone even brighter.
While the Wii couldn't showcase 3D prowess like its competitors, the 2D artistry of Muramasa resonated beautifully with its platform. Although it doesn't immerse you in expansive exploration typical of a Metroidvania, the game's vibrant, hack-and-slash mechanics provide a visual feast. Its iconic presence in the Wii's catalog cements Muramasa as a standout, deserving of its place among the best Wii games.
Donkey Kong Country Returns
Imagine waiting 14 long years for a sequel, and when it finally arrives, it feels like coming home. That's precisely the sensation evoked by Donkey Kong Country Returns. This fourth installation in the Donkey Kong Country lineage wasn't really on anyone's radar as the Wii era took shape. After all, Rare – the mastermind behind the original series – had since transitioned to Microsoft.
Many had reservations: Could anyone other than Rare truly capture that unique enchantment that came so naturally to them? However, E3 2010 brought a revelation – the highly anticipated sequel to Donkey Kong Country was in the works, under the aegis of Metroid Prime's renowned developer, Retro Studios. The outcome? An absolute triumph.
Retro Studios impeccably captured the essence with meticulously crafted character designs, an aesthetically pleasing art direction, a captivating soundtrack, and that nostalgic challenging gameplay reminiscent of the 16-bit era. In the world of best Wii games, Donkey Kong Country Returns was not just a homecoming; it was a celebration.
Mario Kart Wii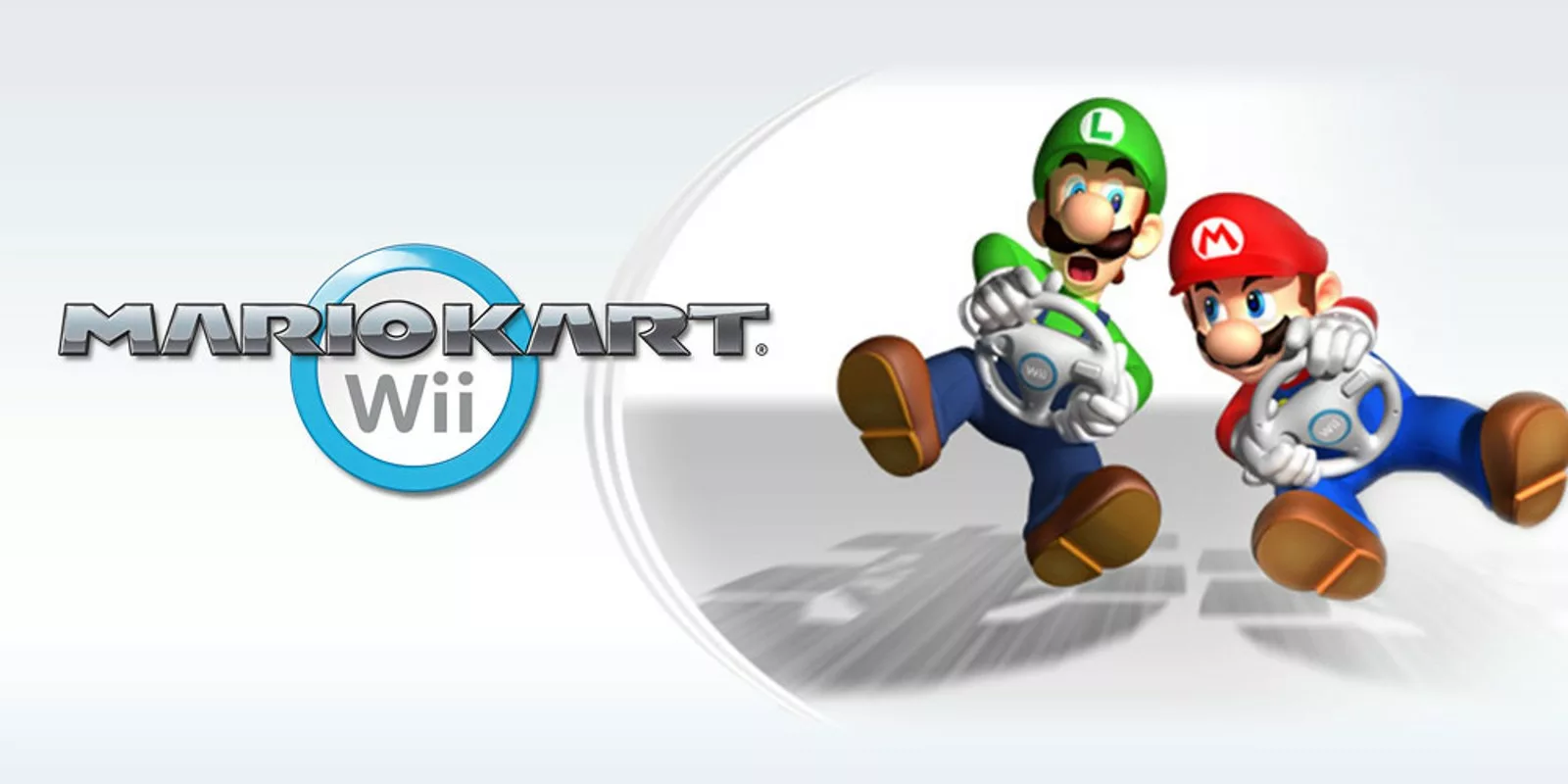 Nestled comfortably as the sixth entry in the esteemed Mario Kart lineup (or the eighth if you're the kind of aficionado who considers the arcade editions too), Mario Kart Wii effortlessly raced its way into the hearts of fans. Even though its successor, Mario Kart 8 Deluxe on the Switch, might've sped ahead in the popularity race, Mario Kart Wii remains a staple in the roster of best Wii games, boasting an impressive 35 million sales.
The game introduced some fresh twists and turns, both celebrated and debated by fans. The integration of motorbikes, for instance, had players divided. While some hailed them as a thrilling addition, others felt they swerved a bit too far from the game's core charm. Yet, when it came to the stunt-driven boost system, many agreed that it elevated the races with added strategy. Not to forget, it championed the online gaming realm on Wii—a remarkable feat, given the limited online experiences on the platform during its reign.
The Legend of Zelda: Twilight Princess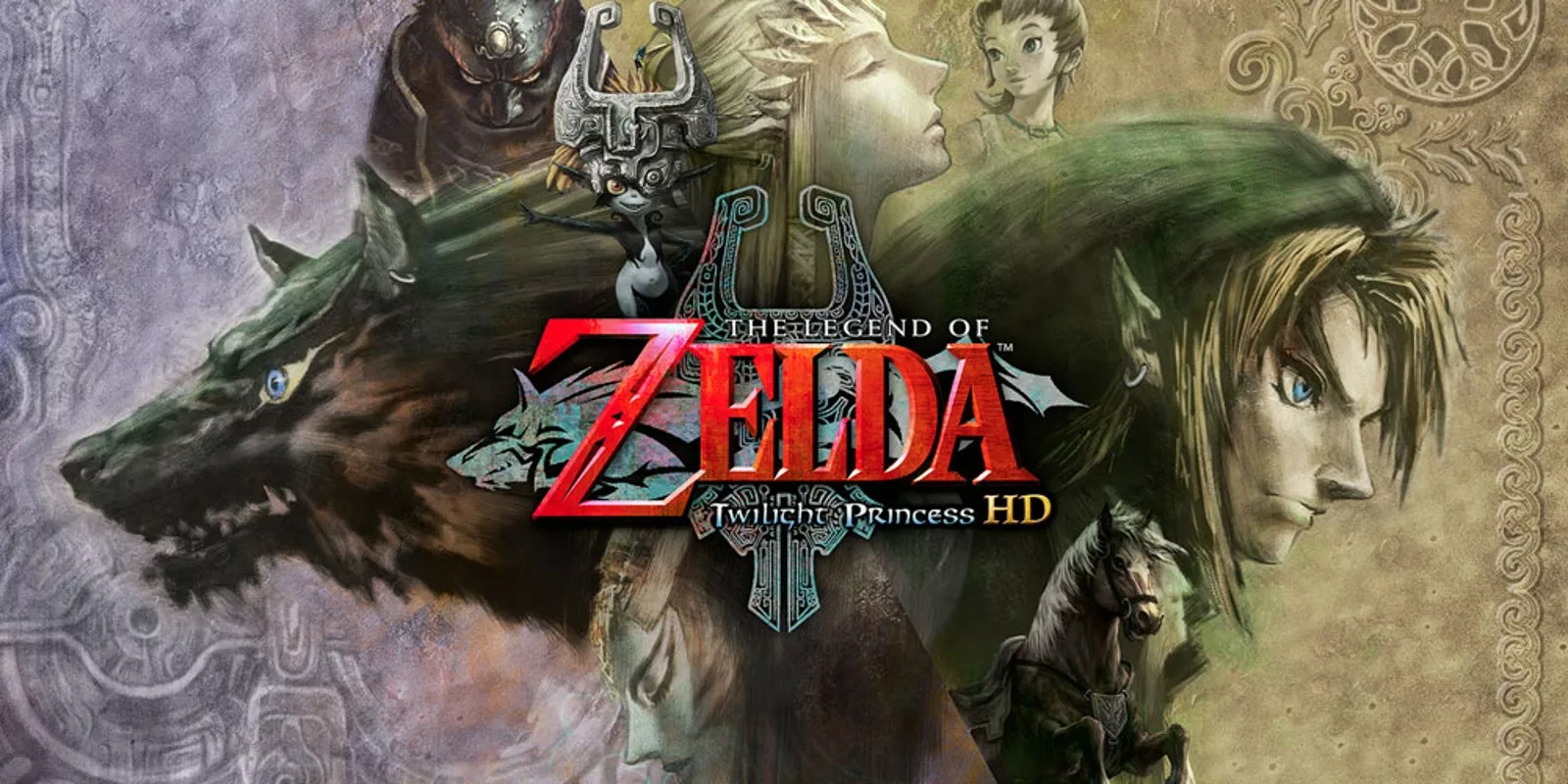 When the Wii was launched, it brought with it a treasure trove for its fans, chief among them being a brand-new Legend of Zelda adventure. Delving deeper into the shadows, Twilight Princess presented a more mature and mystic Hyrule. This wasn't just any other rescue mission; Link's journey was painted with rich tones of darkness and intrigue.
Beyond the conventional dungeons that loyalists had grown to cherish, the game introduced a corrupted dimension, turning our hero into a wolf, offering players a refreshing spin on the gameplay. The true masterstroke, however, was the incorporation of the Wii Remote's motion sensing. This allowed players to wield Link's sword more intuitively, making every swing, slash, and parry feel incredibly immersive, further solidifying Twilight Princess's position in the pantheon of best Wii games.
Metroid Prime: Trilogy
If you ever wanted to embark on an intergalactic journey across three epic adventures in one neat package, then Metroid Prime: Trilogy should top your list of the best Wii games. This trilogy merged the grandeur of the first two GameCube classics, Metroid Prime and Metroid Prime 2: Echoes, into the Wii universe with pinpoint pointer controls, enhanced graphics, and a cinema-like widescreen view.
The original Metroid Prime wasn't just any shooter; it crafted a distinct niche: a first-person odyssey, filled with action-packed encounters. Its unparalleled design and immersive narrative cemented its status as a gaming masterpiece. The subsequent installment, Metroid Prime 2: Echoes, carried the torch forward, introducing players to exhilarating features like the gravity-defying Screw Attack and the enigmatic Dark Samus.
Metroid Prime 3: Corruption further pushed boundaries, leveraging the Wii Remote for a more immersive exploration across mesmerizing worlds like Norion and Elysia. While the Trilogy's dual-layer disc gave some older Wiis a run for their money, modern players are fortunate enough to experience it hassle-free on the Wii U. And fingers crossed, we might soon see this gem shine on the Nintendo Switch!
Mega Man 9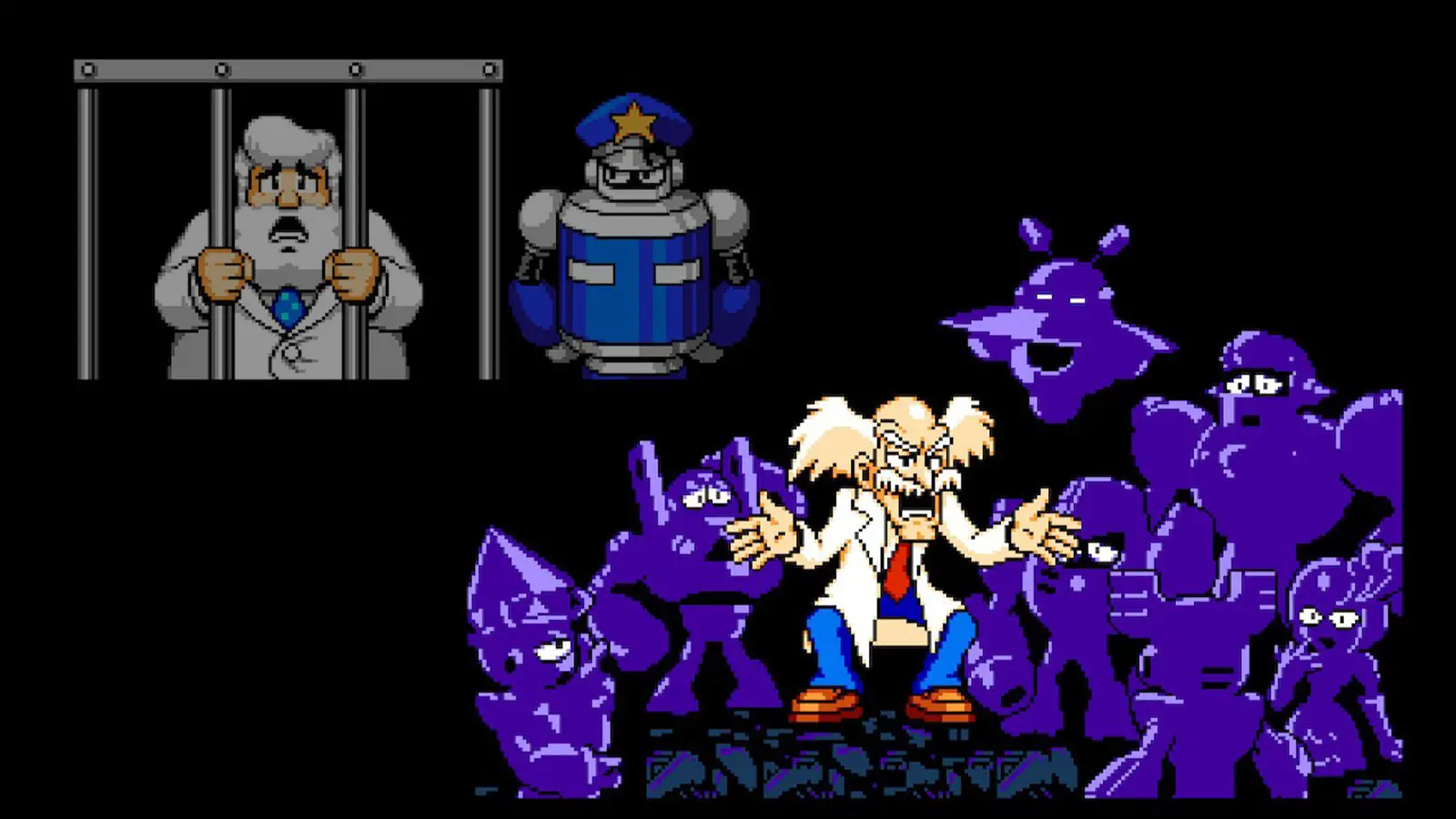 Imagine the thrill of seeing a beloved icon from the past re-emerge in all its retro glory! That's the magic Mega Man 9 sprinkled upon its announcement. Celebrated as a trailblazer for various nostalgic comebacks, Mega Man 9 set the gold standard. Its authentic design, ingenious challenges, and an arsenal that is arguably the series' best, marked the return of classic Mega Man at his zenith.
While it's available across multiple platforms, there's something inherently nostalgic about playing it on the Wii. Holding the Wii Remote sideways, akin to the iconic NES controller, it felt as if you were diving straight back into the 90s. The absence of HDMI even felt like a deliberate nod to the past, adding another layer of authenticity. While Mega Man 9 stands strong across all consoles, playing it on the Wii feels like a heartwarming trip down memory lane, making it one of the best Wii games to cherish.
Kirby's Epic Yarn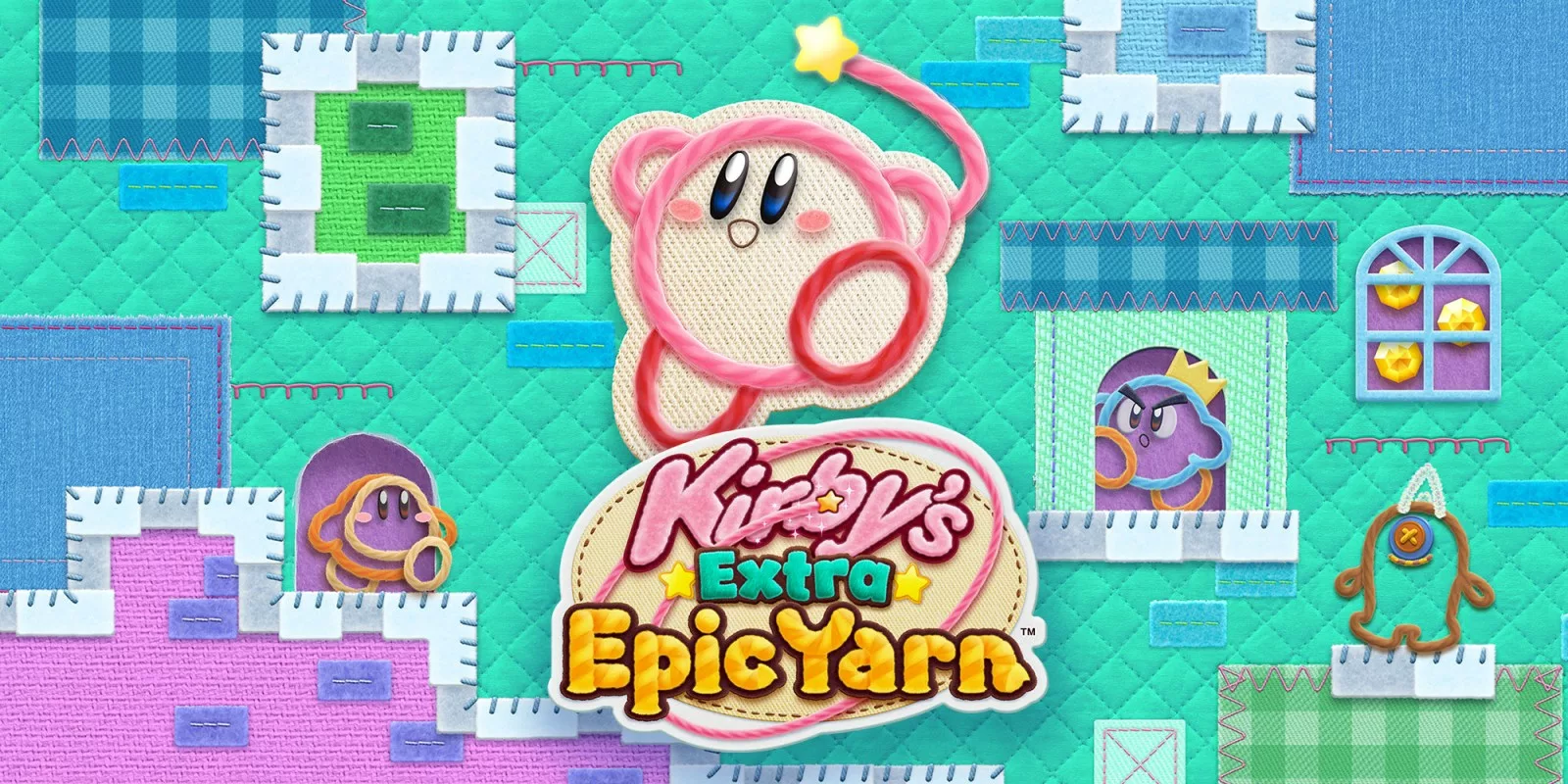 When creativity fuses with the warm and fuzzy charm of our cherished pink hero, we get Kirby's Epic Yarn – an endearing gem in the roster of the best Wii games. Birthed from the enchanting idea of crafting a world from yarn and threads, this game unravels a tale where our dear Kirby finds himself in the whimsical Patch Land. Here, not only is the environment spun from fabric, but Kirby, too, dons a new yarn avatar.
Rather than his usual skill of inhaling objects, Kirby transforms into them, weaving and stitching his way through the game's challenges to mend the torn fabric of Patch Land. With its undeniably delightful visuals and tranquil gameplay, Kirby's Epic Yarn is like a warm blanket on a cold day. It's the quintessential Nintendo Wii game for those who seek a light-hearted, gentle gaming experience.
Resident Evil 4: Wii Edition
The legend of Resident Evil 4 requires little introduction. Revered by many as a pinnacle in the gaming realm, its eerie blend of suspense and thrill has captured countless hearts. But when we talk about the Wii Edition, it truly stands as one of the game's most exhilarating versions. Not only does it encapsulate all the additional content from the PS2 version, but its transformative use of the Wii's controls offers an unparalleled gaming experience.
The way Leon wields his aim, thanks to the motion controls, brings a sense of realism and finesse to combat. It might be true that these controls make landing those headshots and intercepting airborne projectiles a tad simpler, making the game somewhat less challenging. But isn't there sheer joy in effortlessly navigating a horror masterpiece? The thrill of this version of Resident Evil 4 isn't just about proving your gaming mettle. It's about reveling in a classic in a refreshing, uniquely Wii way. Any remake that wishes to rival this edition better bring its A-game!
The Legend of Zelda: Skyward Sword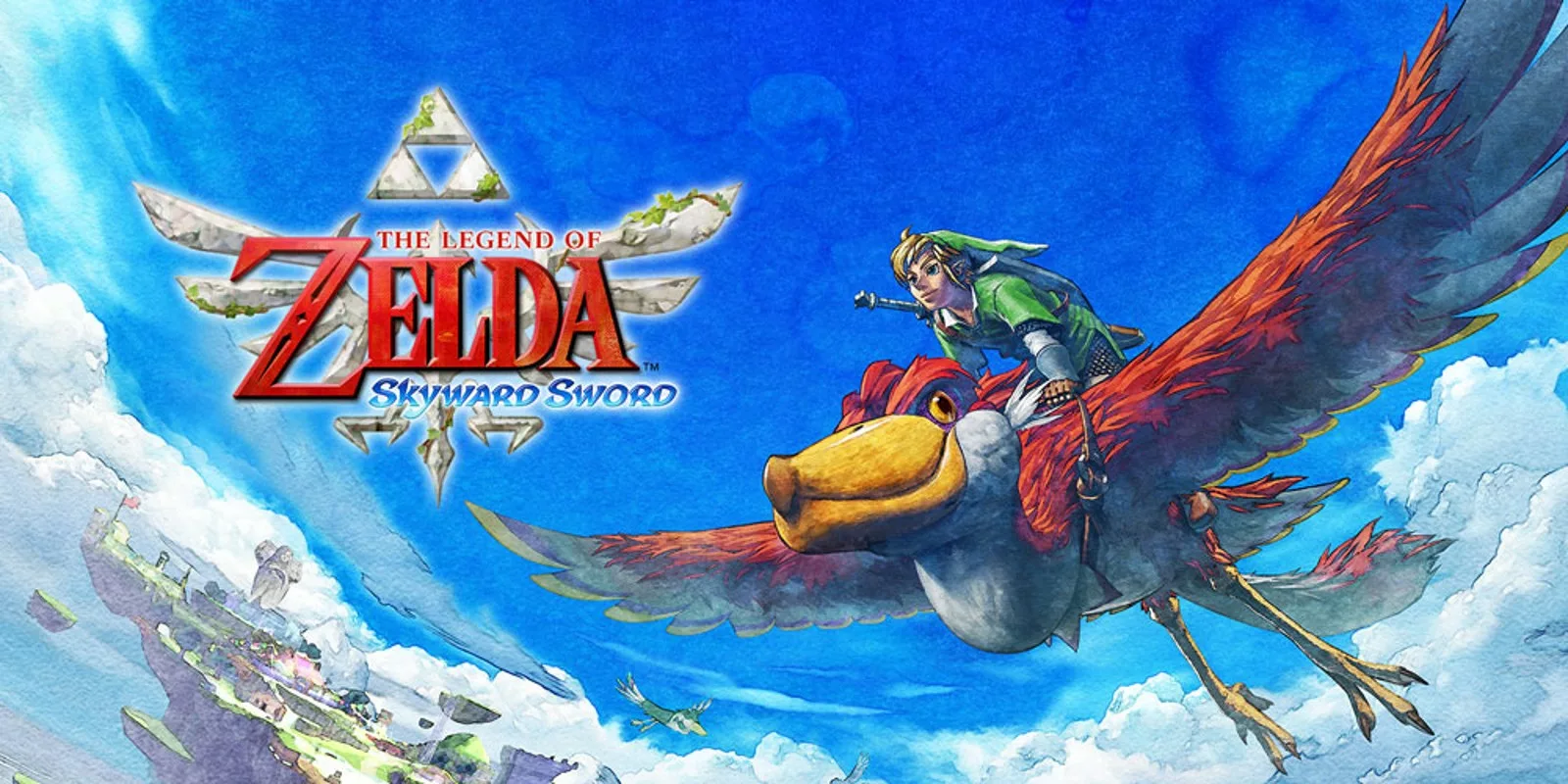 As we approached the end of 2011, the Wii had already proven itself with a slew of top-tier titles, placing it amongst platforms that hosted some of the most iconic games ever. However, the Wii had yet to deliver a game that fully showcased the potential and magic of motion-based gameplay, one that could rejuvenate a legendary franchise in an innovative way. Enter, The Legend of Zelda: Skyward Sword.
A bold venture, Skyward Sword took the beloved Zelda series, which had consistently pushed boundaries for decades, and dared to rewrite its fundamental controls and gameplay mechanics. No longer was our hero, Link, bound by button-based combat. Instead, players were thrust into a more immersive role, skillfully wielding the Wii remote to guide Link's sword with precision. This wasn't just a novel feature; it became the heart and soul of the game, setting it apart from experiences on any other console.
Beyond its innovative controls, Skyward Sword offered an unparalleled Zelda journey, boasting intricately designed dungeons and a compelling storyline that climaxed in one of gaming's most memorable finales. When we talk about the best Wii games, amidst titans like Super Mario Galaxy, Metroid Prime Trilogy, and Super Smash Bros. Brawl, Skyward Sword doesn't merely stand with them; it stands tall as the epitome of what the Wii had to offer.
Super Mario Galaxy 2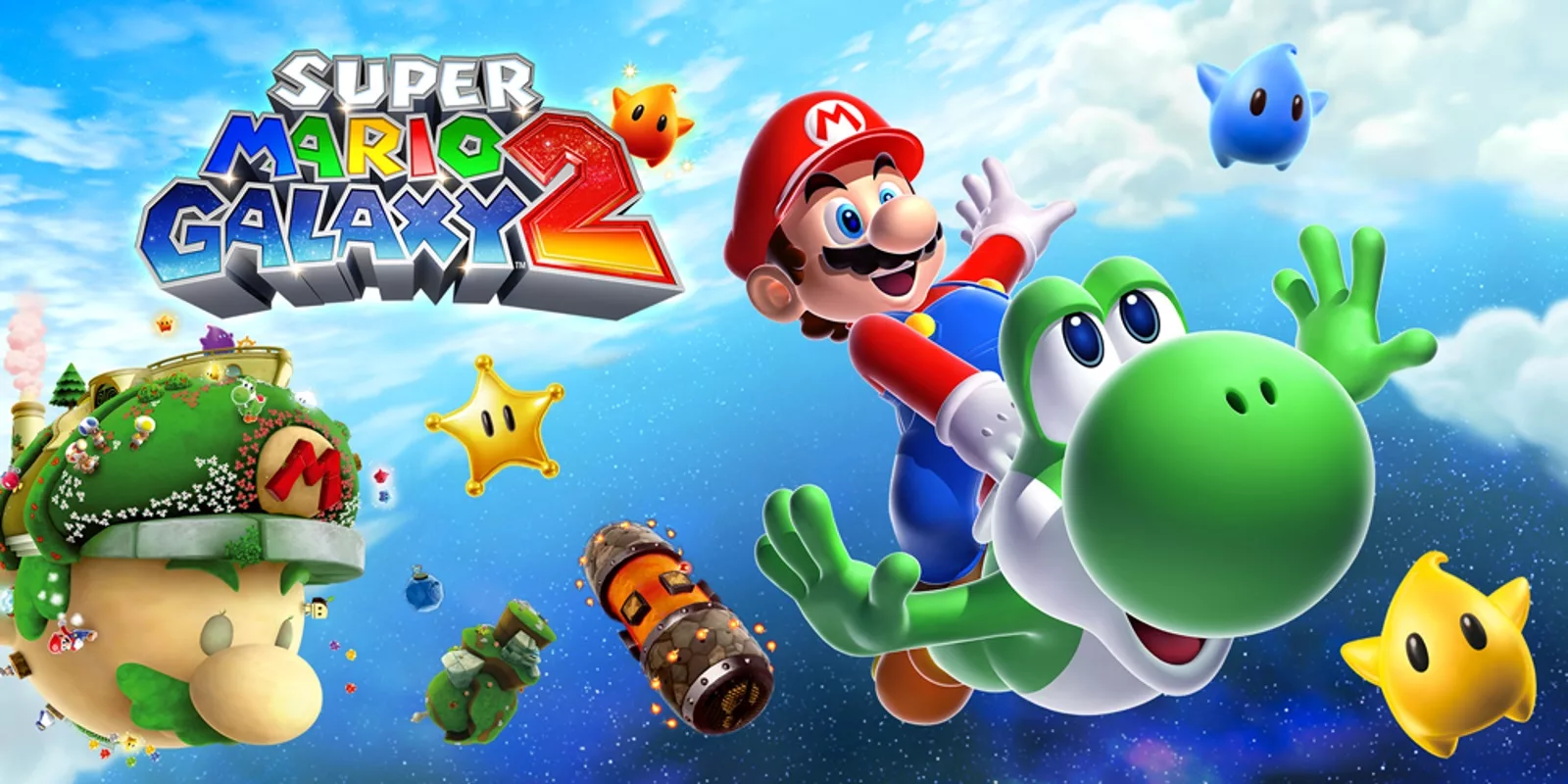 While it might raise eyebrows for some, asserting that Super Mario Galaxy 2 surpasses the legendary Super Mario 64 isn't entirely unfounded. Even if it doesn't break radically new ground, what Galaxy 2 lacks in outright novelty, it compensates with sheer ingenuity and an evolved take on 3D platforming. The game is a masterclass in level design, weaving simplicity with expansive creativity, presenting players with challenges that are both intuitive and fresh.
What's more, Nintendo brilliantly strikes a balance in difficulty, crafting a journey that welcomes newcomers and veterans alike. Future Mario titles on platforms beyond the Wii face the herculean task of outdoing this masterpiece. Hence, when sifting through the best Wii games, Super Mario Galaxy 2 is not only a contender; it's a shining star in a universe filled with gaming giants.
Wii Sports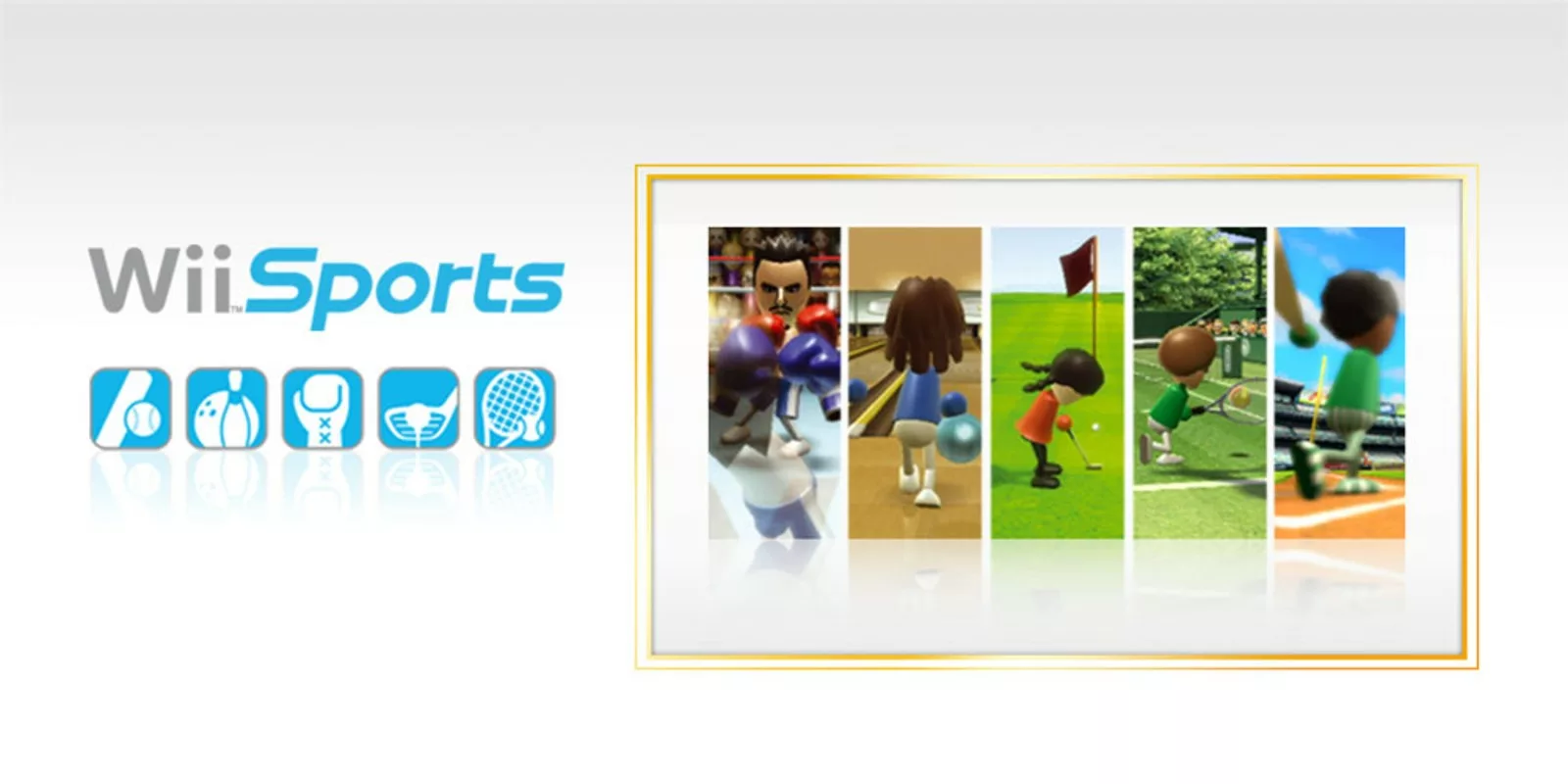 Undoubtedly, Wii Sports stands out not just as one of the colossal sellers for any gaming system, but also as the quintessential "aha!" moment for countless players experiencing the Wii for the first time. Whether it was the exhilarating sensation of serving in tennis, mastering that perfect swing in bowling, or feeling the thrill of hitting a home run in baseball, Wii Sports brought a revolutionary experience through the system's groundbreaking motion controls.
This wasn't just a new game; it was a fresh wave of magic sweeping through the gaming world, introducing an entirely different style of play. Beyond being just an introductory title to the Wii's capabilities, Wii Sports was a delightful game in its own right. Its intuitive gameplay meant that both kids and adults could dive in and have a blast.
And who could forget the debut of Miis? These customizable avatars gave players a sense of connection, further enhancing the immersive experience. Its roaring success paved the way for a sequel, Wii Sports Resort, which started as an independent title before later being bundled. When speaking about the best Wii games, the charm and accessibility of Wii Sports always emerge as a prominent mention.
Super Mario Galaxy
Emerging in 2007, Super Mario Galaxy for the Wii is more than just a game; it's a testament to Mario's timelessness and Nintendo's commitment to innovation. Landing amongst the most acclaimed Mario titles ever, it's a game that showcases mesmerizing level designs, fluid controls, and an aesthetic brilliance that leaves players in awe.
The adventure sees our beloved plumber embark on a celestial journey, which paves the way for never-before-seen challenges encompassing gravity-defying puzzles and unique physics. This space-themed setting injected fresh life into the iconic series, making Mario's escapades even more enchanting. Many gaming enthusiasts and critics alike have lauded Super Mario Galaxy for its ingenious level design, captivating visuals, responsive controls, and its memorable musical scores.
And the magic continues, as Super Mario Galaxy finds its way into the Super Mario 3D All-Stars collection for the Switch. Even though the bundle faced discontinuation, determined fans can still snag it at its original price. As we reminisce about the best Wii games, Super Mario Galaxy's legacy as a platforming pinnacle remains undiminished.