Tucked away in the dimly lit halls of Montreal's Clarington Hotel, a mystery is brewing. This is the premise of This Bed We Made, a suspenseful third-person narrative game developed by Lowbirth Games. In this moody detective thriller, players take on the role of Sophie, a curious chambermaid whose routine shift is turned upside down when she stumbles onto a room shrouded in crimson light.
As Sophie goes about her duties tidying up rooms and attending to guests, her innate nosiness gets the better of her. While cleaning, she can't resist the urge to snoop through belongings, letters, and photographs left behind in the rooms. At first, this seems harmless, but soon Sophie becomes entangled in the hotel's web of secrets and lies. Sinister clues begin to connect the dots between the hotel's peculiar guests, pointing to deadly deceptions lurking in the shadows.
Set in 1958 Montreal, This Bed We Made draws players into a meticulously crafted world brimming with vintage atmosphere. The developers pay homage to classic murder mysteries in both style and substance, citing inspirations like Alfred Hitchcock. Over the next few sections, we'll review the various gameplay elements, art direction, music, and narrative intricacies that make This Bed We Made worth playing for mystery fans. Can Sophie uncover the secrets of the Clarington before it's too late? Join us as we unravel the captivating mysteries within This Bed We Made.
Snooping and Sleuthing as a Chambermaid
The core gameplay loop of This Bed We Made centers around balancing Sophie's dual roles as a chambermaid and an amateur sleuth. As players go about tidying up rooms – making beds, cleaning bathrooms, and emptying trash – they are tempted to snoop through drawers, suitcases, and other personal effects of the hotel guests. While on the surface Sophie's maid duties involve straightforward tasks like wiping surfaces and collecting used dishes, This Bed We Made slyly incorporates these menial chores into its investigative gameplay.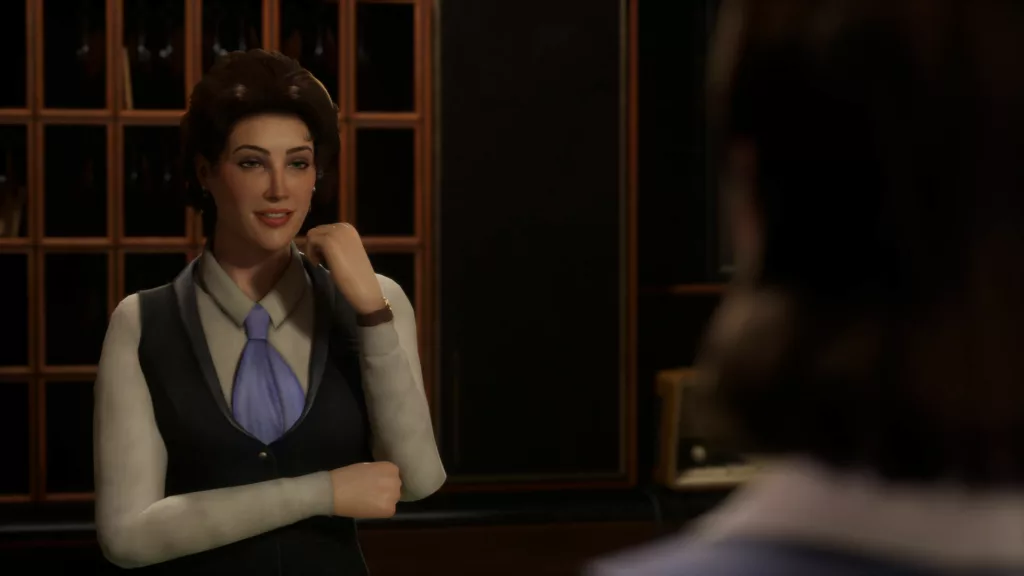 The act of snooping forms the crux of the game's mystery-solving. Scouring the rooms, players find clues like handwritten notes, peculiar photographs, newspaper clippings, and more. Slowly but surely, a web of connections forms, shedding light on the hotel's secrets. Solving puzzles is key to advancing the story – codes need cracking, combinations must be derived, and clues pieced together. The puzzles are intelligently woven into the game's setting, like using a room's wall decor to deduce a number combination for a locked suitcase.
Everything discovered gets recorded in Sophie's in-game journal for reference. This "detective's dashboard" helps players keep track of the growing list of persons of interest and evidence compiled. It becomes an indispensable tool when trying to make sense of the mysteries scattered across the hotel's three floors.
Making Sophie's journey more personal is a choice early on between two companions – the street smart Beth or the bookish Andrew. Whoever Sophie befriends will act as her sleuthing sidekick, offering hints when she's stumped during the investigations. The ally chosen not only changes dialogue flows, but impacts how the overarching story unfolds.
This Bed We Made employs a choose-your-own-adventure style morality system. Player choices have consequences, some subtle, some seismic. Rummaging where Sophie shouldn't or discarding items arbitrarily can drastically change outcomes. One key example – early on, Sophie can uncover incriminating photos taken of her snooping where she shouldn't be. Destroying the photos impacts events later in ways players might not expect.
With branching story arcs, This Bed We Made encourages replays to experience the full breadth of the mystery. There are four to five possible endings, ranging from optimistic to ominous. While individual playthroughs clock in around five hours or so, seeing all conclusions and unraveling every secret will take longer. The condensed playtime and multiplicity of endings make this an accessible, digestible experience primed for repeat plays.
By interlacing the seemingly menial tasks of a chambermaid with the thrill of an investigative thriller, This Bed We Made found an ingenious way to deliver hands-on detection mechanics. Players get their hands dirty with clues while also keeping up the appearance of an ordinary maid's duties. This unique blend of gameplay loops results in an immersive detective experience unlike any other.
An Era of Secrets and Shadows
This Bed We Made excels in bringing 1958 Montreal to life in vivid period detail. The game's neo-noir style mystery thoughtfully explores themes relevant to the era's sociocultural climate. This rich setting provides the backdrop for an engaging story brimming with intrigue, deception, and strategic plot reveals.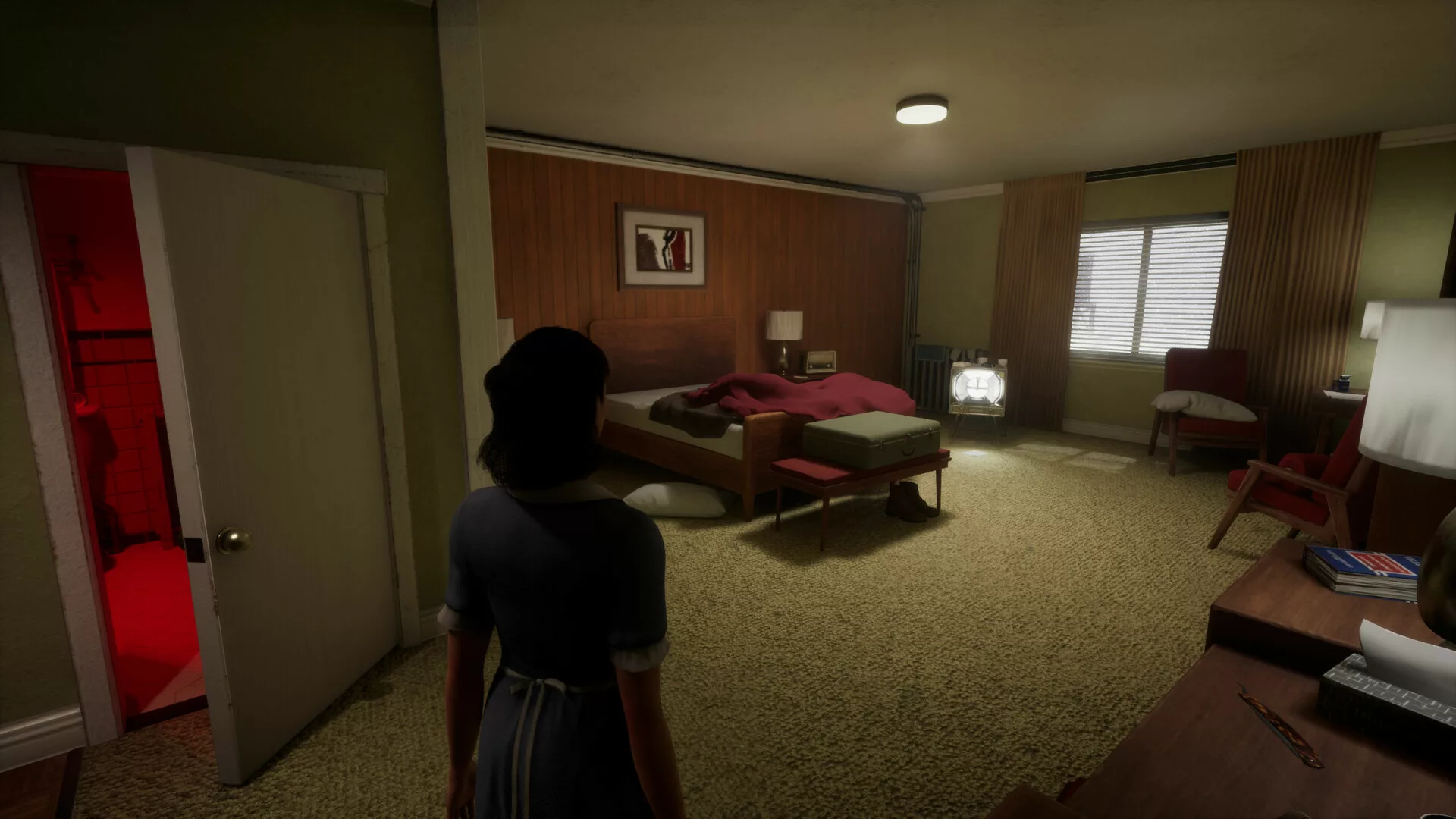 The Clarington Hotel itself becomes a central character, its three floors offering insight into the lives of those who pass through its doors. As Sophie explores the environments, the late 1950s ambiance oozes through the meticulously crafted mid-century decor. From furniture to clothing to music, the developer's attention to historical accuracy is impressive.
Complementing the aesthetic authenticity is a narrative delicately interwoven with relevant cultural themes. Set in a time when subjects like mental health and sexuality were woefully misunderstood, the game's exploration of these topics adds depth. Newspaper clippings touch on homosexuality being deemed as sexually deviant. The ongoing influence of the Church emerges through details like the chapel and references to sin. Such thoughtful period details enhance immersion into This Bed We Made'srichly realized setting.
The hotel provides the ideal backdrop for the game's central mystery, which unfolds through interconnecting subplots scattered across the floors. As players piece together the puzzles, a complex web of deceit entangling the guests comes into focus. The story's pacing is admirable – rather than info dumping, revelations are strategically doled out to keep players guessing.
This measured storytelling approach maximizes the impact of plot twists and shocking discoveries. Just when you think the scope of the mystery is grasped, the narrative veers into unexpected territory. Adding to the intrigue is how character choices permeate through the story thanks to the branching dialogue system. The consequences of Sophie's actions ripple through in lifelike ways, making every decision fraught with tension.
While this tangled web threatens to overwhelm, Sophie's investigative allies are there to help follow the threads.Our protagonist doesn't immediately stumble into all the answers, making the revelations feel earned. Piecing together the non-linear vignettes into a cohesive narrative sheds light on the secrets and deception hidden by hotel walls.
Through its setting, themes, and layered storytelling, This Bed We Made succeeds at bringing a pivotal era alive. Players are transported back in time to a world of shadows, where mysteries lurk around every corner. The developer deftly captures the neo-noir style in both substance and style, inviting us to peel back the layers of this thrilling period piece.
Visual and Auditory Atmosphere
This Bed We Made succeeds in transporting players to 1958 through meticulously crafted art, graphics, and audio design. The visuals are brimming with period-appropriate details that faithfully recreate the vintage aesthetic. Exploring the hotel environment in third person view allows players to appreciate how this ambiance is woven into every room, object, and costume.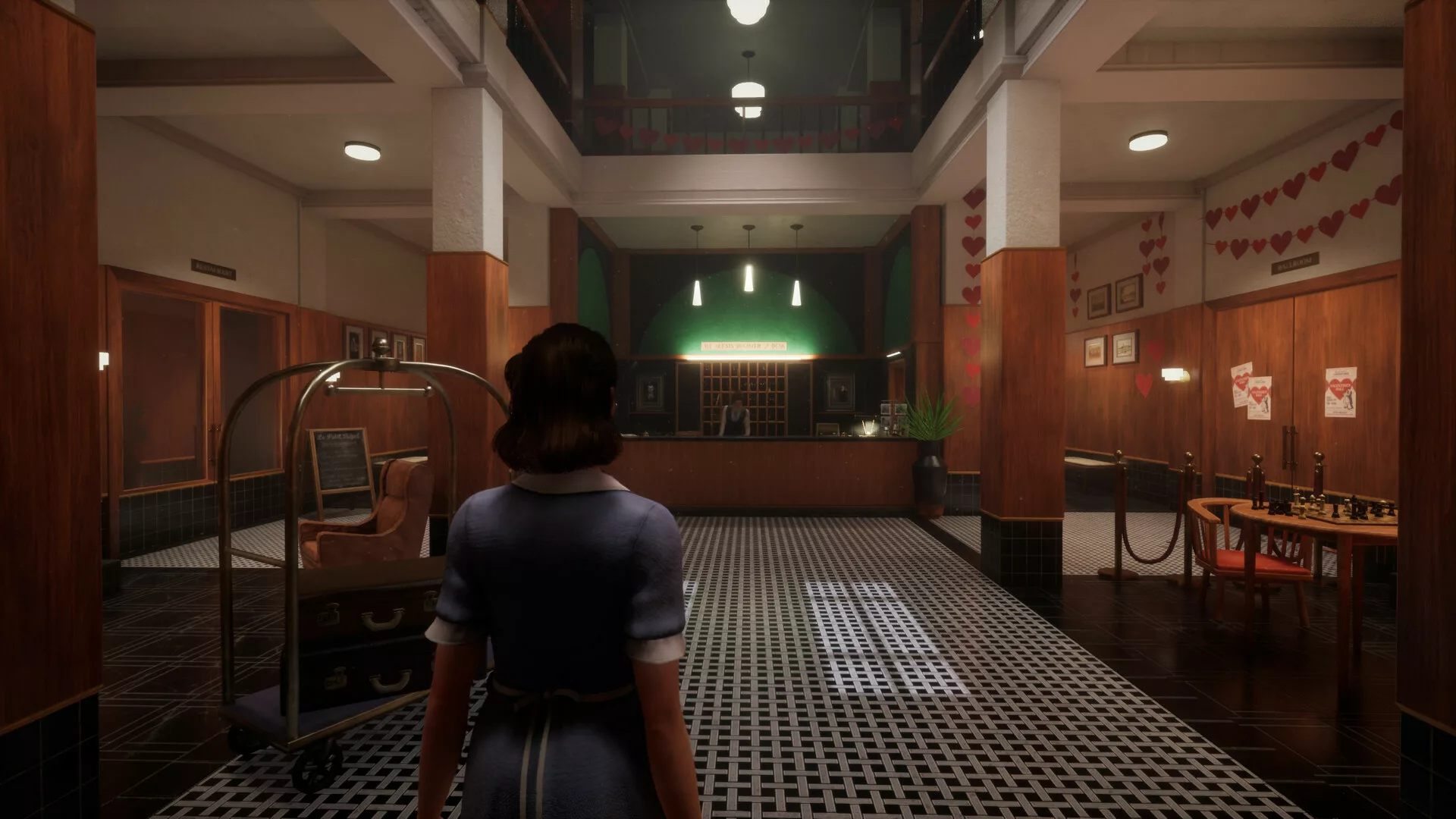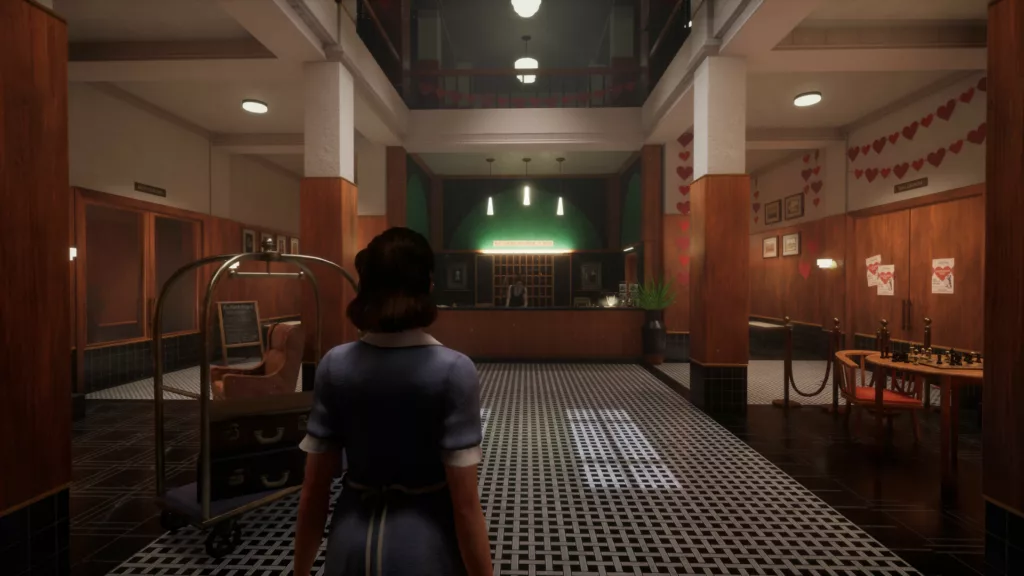 The developer's attention to detail shines through in the interior design – ornate wallpapers, classic furnishings, steamer trunks, and more perfectly encapsulate 1950s decor. The clothing donned by characters also reflects mid-century sensibilities. This visual authenticity crucially grounds players in the historical setting.
Clever use of perspective also enhances the atmosphere. The game often tightly frames shots through doorways or hallway sconces, lending a voyeuristic, peeking-through-the-keyhole feel. Depth of field is utilized to focus attention on environmental storytelling details while blurring peripheral distractions. This subtle visual direction centers immersion on the intimate stories contained within each room.
Audio is equally impactful in establishing the neo-noir mood. The soundtrack combines lush orchestral melodies with moody jazz arrangements reminiscent of old Hollywood scores. These transportive tunes will have players snapping their fingers and feeling nostalgic for a bygone era. The music also dynamically shifts to underscore tension during key moments.
Sound effects bolster the ambience – creaky floorboards, typing, and muffled conversations behind walls all enlarge the sense of immersion. Cues like camera shutter sounds punctuate discoveries, keeping players alert. This Bed We Made leverages audio flawlessly to complement the distinctive visual presentation, resulting in a cohesive and intoxicating period atmosphere.
An Authentic Localized Experience
This Bed We Made takes place in the developer's home city of Montreal, bringing local flair through thoughtful localization choices. The casting of recognized Quebec-based voice talent helps the game feel authentic for residents, while introducing new players to Canadian talent.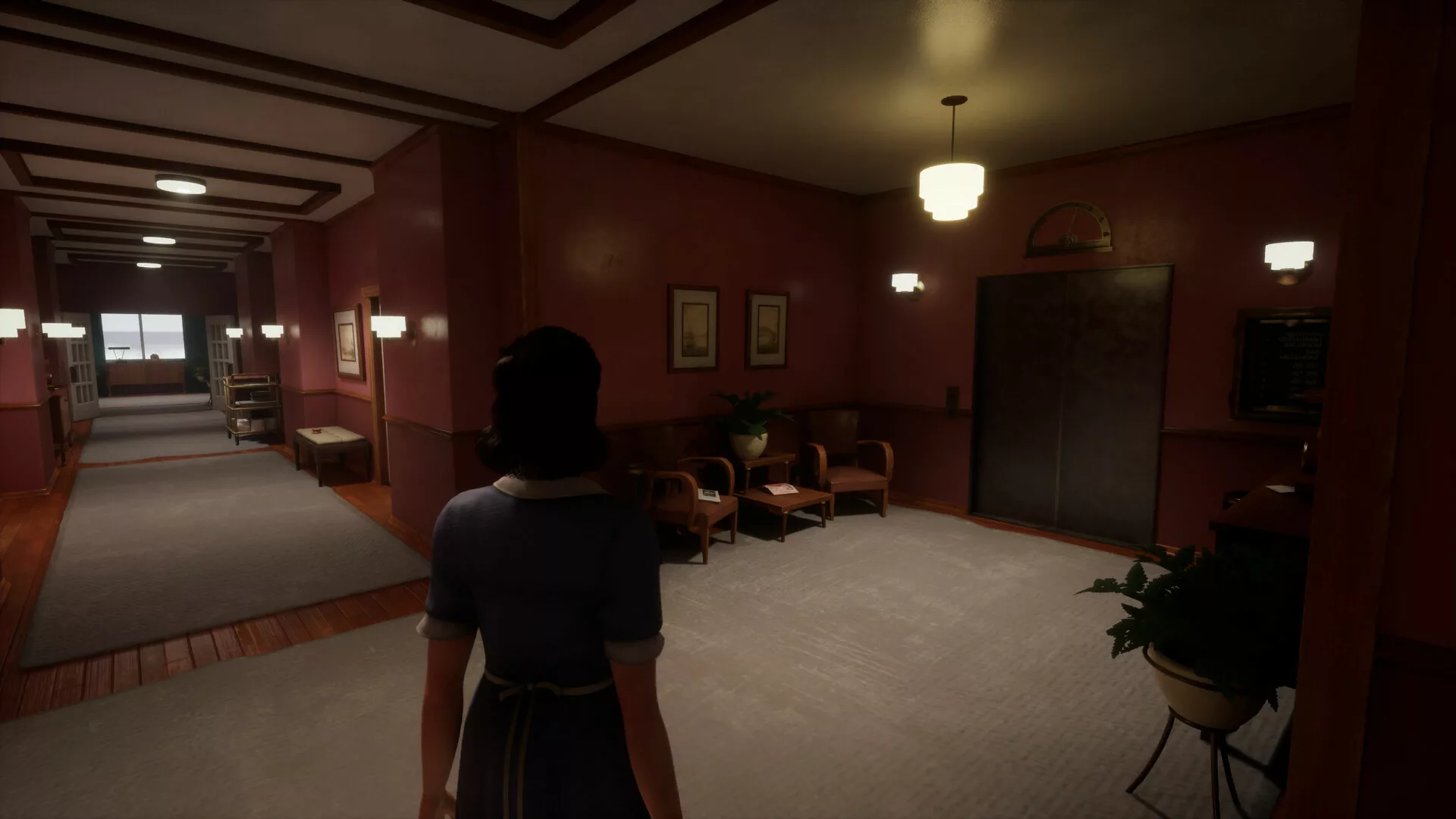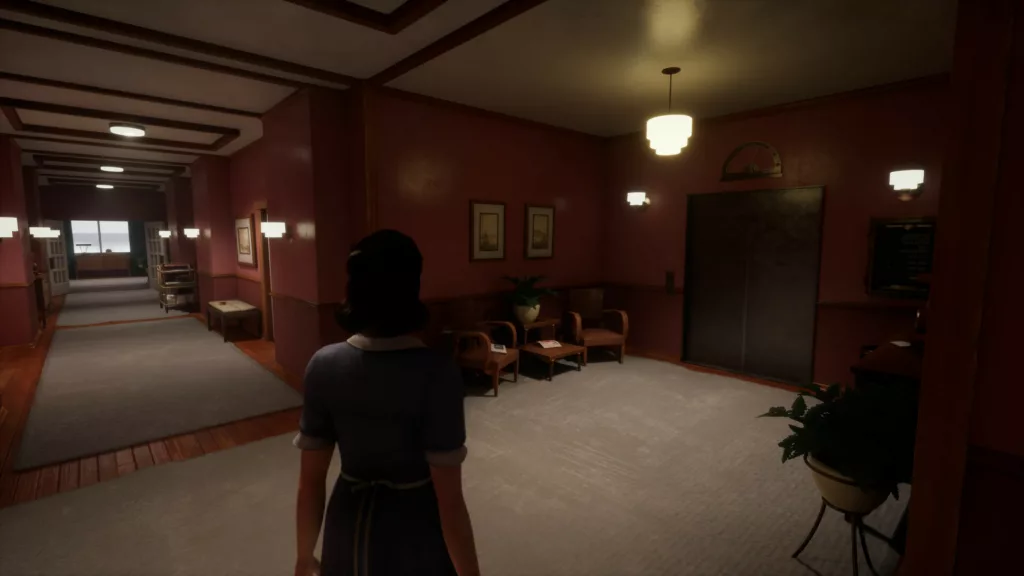 Sophie is voiced wonderfully in both French and English by actress Victoria Diamond, known for her roles in shows like Nomades. Players seeking more familiarity can opt for Robert Naylor and Zoe Tremblay Bianco, who voice the investigative partners Andrew and Beth. Their vocal performances capture the local accent perfectly, enhancing immersion.
Beyond the cast, accurate representations of Montreal locations reinforce geographical connections. For locals, the Drummond Street setting quickly orients them to the downtown area where many hotels still operate today. Period architecture and public spaces based on real-world counterparts ground the experience in the city's history.
By tapping into the developers' intimate knowledge of their hometown, This Bed We Made gains a layer of authenticity. From the winter snowfall visible through windows to the French and English signage, Montreal's essence permeates the experience. The attention paid to accurately recreating beloved local landmarks demonstrates a thoughtfulness that residents are sure to appreciate.
For players less familiar with Montreal, these details provide a window into the Francophone culture and landmarks of Canada's culture capital. The cast spotlights some of Quebec's acting talent, while the lovingly-crafted city acts as another character in itself. This Bed We Made leverages its setting to provide both localized flair and an introduction to Montreal's people, history, and atmosphere.
An Intoxicating Hotel of Secrets
While not without some minor shortcomings, This Bed We Made succeeds as an artistic triumph, crafting an experience that lingers in one's mind long after the credits roll. Through meticulous worldbuilding, strong writing, and an intoxicating ambience, the game distinguishes itself as a standout addition to the mystery genre.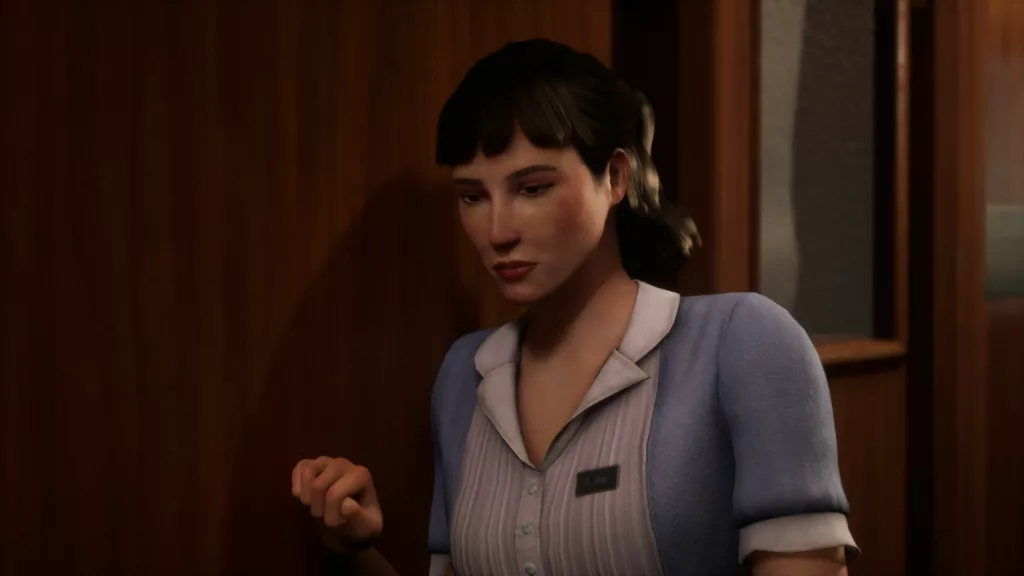 Given that it is a compact, focused experience, some may wish for more side tales or character expansions. The condensed playtime of around 5 hours leaves you wanting more time with Sophie and the eclectic hotel residents. However, the brevity encourages replays to fully appreciate the branching story paths. It is a testament to the engaging experience that players will eagerly replay to see the mysteries from new angles.
Understandably given its indie pedigree, the visuals are stylized rather than cutting edge. But the art direction triumphs over technical limitations, crafting distinctly atmospheric environments. The hotel feels alive – wallpaper peeks, muffled voices, and camera clicks augment the uneasy mood. The soundtrack is a masterclass in neo-noir tone setting. These aesthetic and auditory details create potent immersion, distracting from any rough graphical edges.
Most impressively, This Bed We Made skillfully interweaves heady narrative elements into its gameplay. The detective work organically ties into both Sophie's maid duties and uncovering the hotel's web of lies. Playing as an unlikely sleuth rather than a traditional detective provides a novel perspective on piecing together clues.
The story itself is unpredictable, disturbing, and surprisingly profound. On the surface it's a pulpy tale of secrets and betrayal, but deeper themes simmer below about human nature and truth. Just when players think they have a grasp on the mystery, shocking revelations upend expectations.
With its blend of choice-driven roleplaying, investigative puzzles, and richly cinematic storytelling, This Bed We Made pushes the boundaries of interactive narrative in brave new directions. It is a rare accomplishment – an artistic work that respects player agency while crafting a compelling standalone tale. One leaves with the unshakable sense that anything could have happened within those dim hotel halls. We highly recommend this experience for anyone craving a dark, riveting mystery.