Note:
This is Gazettely's Zombies review for Call of Duty: Modern Warfare 3. Feel free to check out our CoD MW3
single player review
and
multiplayer review
to find out what we think on its campaign and multiplayer mode.
The Call of Duty Zombies mode has been a staple of the franchise for over a decade, providing tense and thrilling cooperative play. First introduced in World at War, it quickly became a fan favorite with its frantic arcade-style survival gameplay across intricately designed maps. Over the years, Treyarch expanded and evolved the mode, adding storylines, deeper progression systems, and more complex Easter eggs for players to uncover.
Black Ops Cold War represented the peak of Zombies from a pure gameplay perspective, though disappointingly uninspired maps. This was followed by the disastrously bad Vanguard Zombies, which completely missed the mark. Now with Modern Warfare 3, Treyarch is taking the mode in a radically new direction by essentially reskinning the DMZ mode from Modern Warfare 2 and merging these two very different styles of gameplay.
Gone are the round-based battles through contained maps that defined the Zombies experience. Instead, Operation Deadbolt takes place across a large open world map of Urzikstan, divided into threat level zones. This format is directly lifted from DMZ's extraction shooter premise – loot gear, complete objectives, fight enemies, and escape via helicopter with your rewards. It's a bold departure from the classic Zombies formula that fundamentally alters the gameplay loop and tension curve.
For hardcore Zombies fans, this radically different take represents a controversial evolution that may or may not pay off. It undeniably provides more freedom and choices for the player in how they want to approach each match. However, it also comes with a slower pace and grind that contrasts sharply with the frantic, arcade-like nature that defined earlier Zombies entries. This revamp is sure to divide opinions within the Call of Duty community.
Exploring the Open World of the Undead
Operation Deadbolt abandons the familiar, tight confines of previous Zombies maps for a sprawling open world environment. The action takes place across a large recreation of the Warzone map Urzikstan, divided into three distinct threat zones that progressively up the difficulty as you near the center.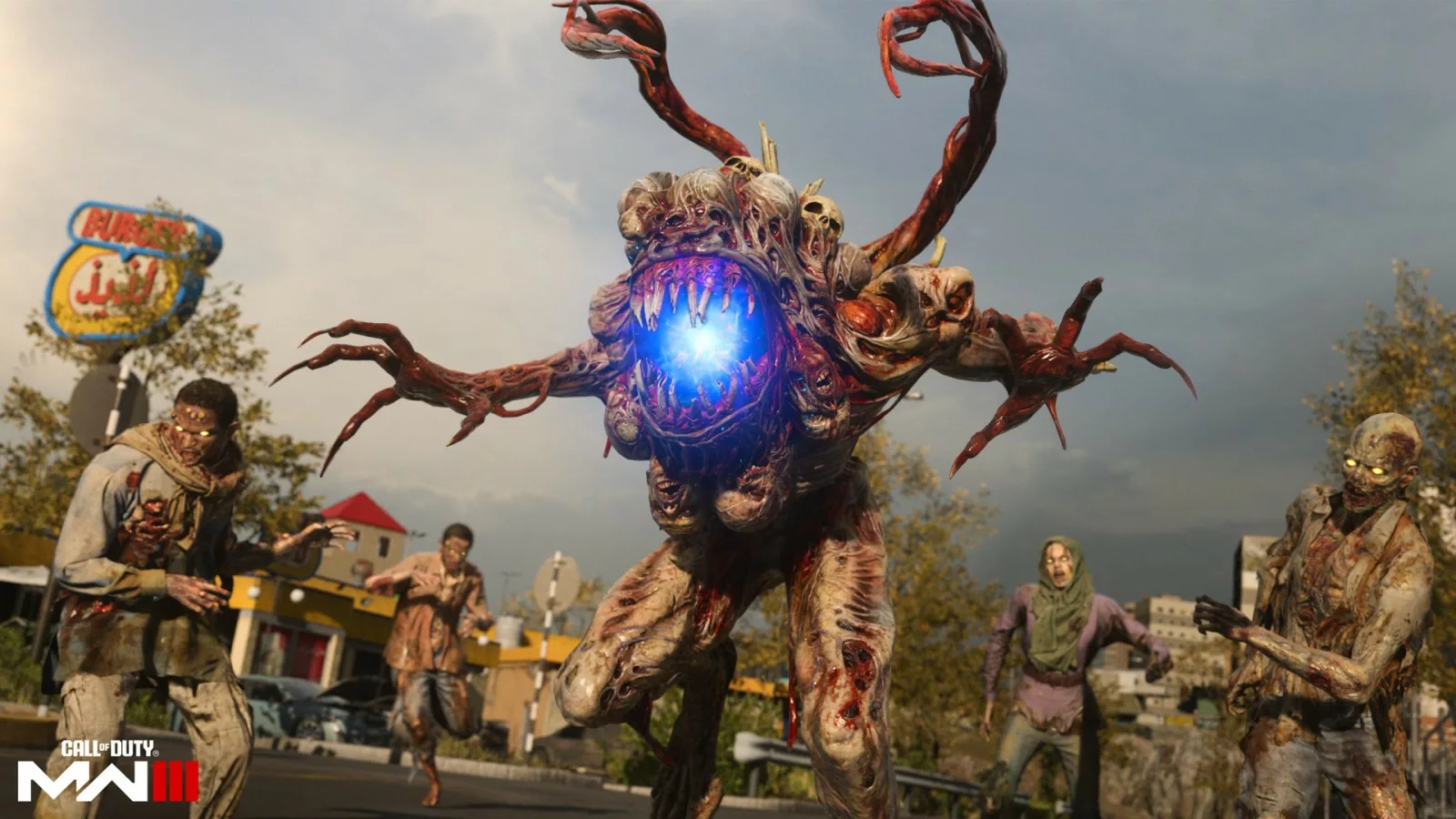 The core gameplay loop will be immediately familiar to anyone who's tried DMZ – loot gear, take on side activities, fight off enemies, and ultimately extract via helicopter to keep your rewards. Without any competitive elements, all 24 players share the same objective of surviving the zombie hordes. You can partner up with others or go solo, knowing that you can still be revived and assisted by friendly players.
Scattered across the map are contracts that earn you in-game currency to purchase weapons, perks and upgrades. These range from defending locations, raiding enemy strongholds, defusing missiles, and more. While the missions provide good variety, the lack of loot balancing means racing to open chests before others can be frustrating. There are also noticeable issues with zombie pathing and minor bugs.
Venturing into the higher threat zones substantially increases the challenge, with tougher zombies and dangerous special enemies appearing more frequently. Here the mode starts to capture some of that intense classic Zombies energy. Fighting a harrowing battle then racing to extract before becoming overwhelmed creates great urgency.
An overarching narrative also exists, unlocked through mundane objectives that encourage engaging with different content. However, the grind to access story missions can be excessive. With only superficial loadout persistence between matches, you're forced to spend significant time re-equipping yourself.
The more open format affords greater freedom in choosing your battles. While this facilitates a slower, more thoughtful pace, it lacks the constant pressure that defined previous Zombies entries. Ultimately it results in a lopsided difficulty curve and underwhelming early game. But when the challenge ramps up, the DMZ and Zombies elements start to shine in intoxicating ways.
Evaluating the Shakeup of a Formula
Operation Deadbolt represents a radical departure from the core gameplay loop that has defined Zombies for over a decade. The shift from contained survival maps to an open world introduces both positives and negatives that fundamentally impact the experience.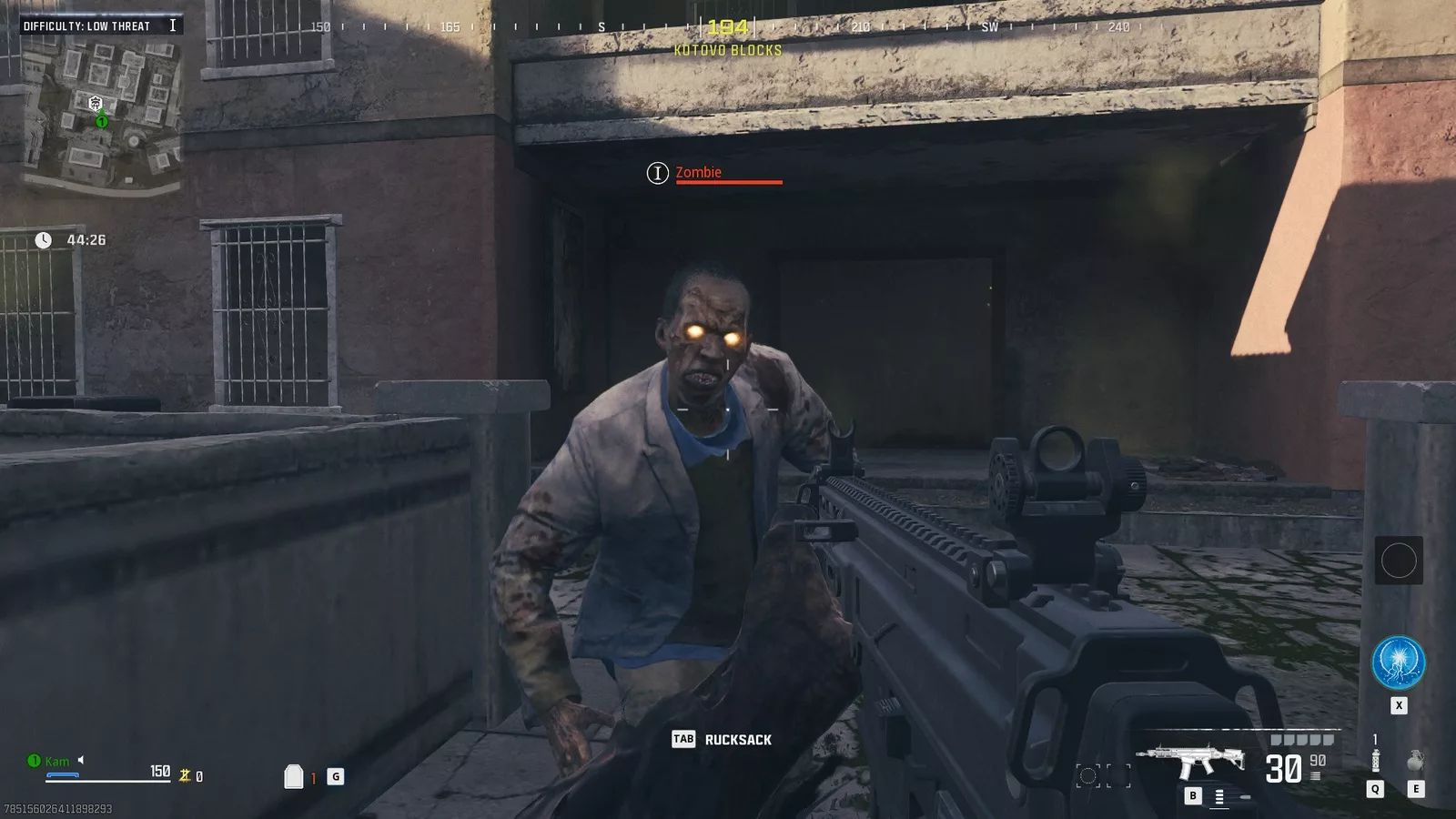 The sprawling map provides more flexibility in choosing your battles. You can play cautiously, only engaging easier enemies while gearing up before tackling greater challenges. This freedom comes at the cost of momentum, however – the early game becomes a slow grind to unlock better equipment.
Previous Zombies entries maintained a steady escalation of tension through waves of ever-stronger enemies. Here, the difficulty curve feels lopsided and flat until you reach the most dangerous zones. This slower pace and lack of constant pressure removes the frantic energy that characterized the classic Zombies formula.
Another tradeoff is the expanded scope for narrative content and Easter eggs versus the mystery of earlier maps. While past storylines required deduction and experimentation to unravel each map's secrets, Deadbolt simply gates campaign missions behind monotonous checklist objectives. This transparency removes the sense of exploration and discovery that made unraveling each map's narrative so compelling.
The mission structure also demonstrates flawed implementation. Requiring specific gear to progress campaign objectives promotes repetition, rather than engaging with diverse content. Losing everything when you die also means substantial time re-equipping each match. Checkpoint or partial progression saving could improve the experience.
However, once you push into the higher threat zones, the strengths of merging DMZ and Zombies emerge. Having to carefully plan excursions and manage greater risks recreates the exhilarating tension of both modes. Hunkering down to fend off relentless zombie hordes as your extraction arrives blends their best qualities into an intoxicating challenge.
While the pacing issues detract from the experience initially, Operation Deadbolt shines when embracing hardcore survival elements from either franchise. It stumbles by diluting these strengths in an attempt to awkwardly mash both together. But moments emerge where the recipe clicks – it just takes patience to get there. For Zombies purists, the new format likely disappoints. But for those seeking new twists, the shakeup brings positive innovations if you can overlook its missteps.
Buggy Execution Undermines the Experience
On a technical level, Operation Deadbolt delivers expected Call of Duty polish in some areas but suffers from immersion-breaking issues in others.
Visually, the Urzikstan map impresses with environmental diversity and art direction that captures the eerie, post-apocalyptic vibe. Zombie designs effectively display gruesome mutations and injuries. The audial experience also delivers, with ambient music and sound effects heightening the tension and chaos. Overall presentation values are on par with the high standards of AAA Call of Duty titles.
However, persistent bugs and performance problems undermine gameplay. Zombie pathing behaves erratically, with enemies getting stuck or running in place. Crash bugs are also too common, costing players match progress. Glitches blocking story progression or preventing map extraction required post-launch patches to address.
Smaller issues like lag, invisible assets, or clipping are forgivable. But game-breaking bugs that erase a match's progress, especially in a mode built on gradual progression, are incredibly frustrating. Losing everything to factors outside your control severely discourages replayability.
The limited loadout persistence between matches also fails to respect the player's time investment, forcing lengthy re-equipping every match. Checkpoint saving or partial unlocks would better reward the grind.
While the presentation and core gameplay mostly deliver, the technical shortcomings and stability issues detract from the overall experience. For a mode centered around gradual progression across multiple lengthy matches, these problems exacerbate already repetitive gameplay. When a crash erases an hour of work, it's hard to motivate returning. Tighter technical execution and gameplay refinements could make the strong foundations of Operation Deadbolt truly shine.
Final Verdict on a Bold New Direction
Operation Deadbolt represents Treyarch's biggest shakeup yet for the beloved Zombies mode. Fundamentally altering the classic formula was always going to be controversial, and this revamp gets plenty right while also going astray.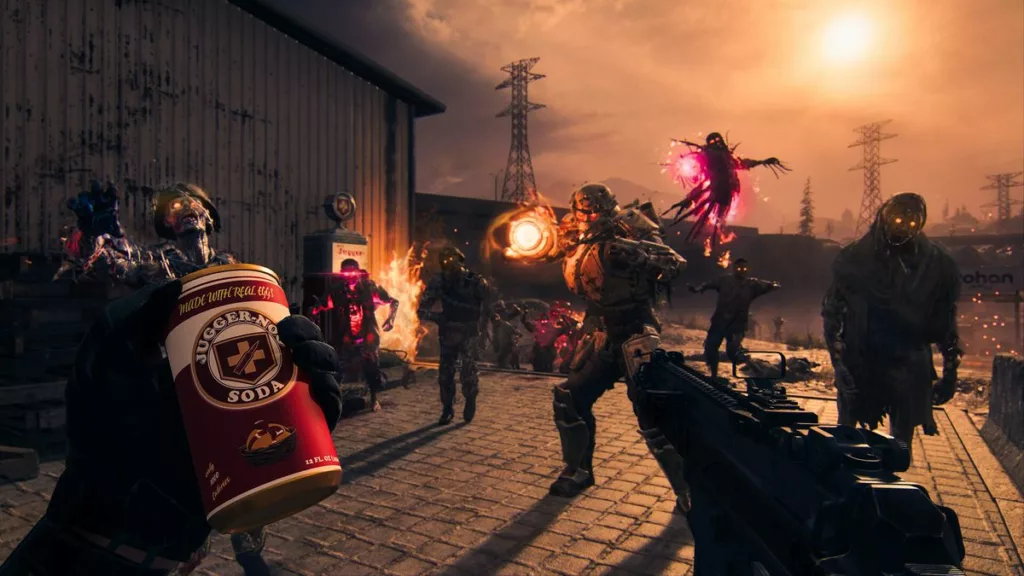 The shift to an open world layout brings welcome versatility in choosing your battles. The freedom to tackle objectives in any order allows adjusting the challenge to your desired intensity. This also facilitates more thoughtful, strategic play compared to just surviving endless waves.
However, the resulting slower pace often works against the strengths of Zombies. The constant escalating tension of contained maps is lost. The early game becomes a repetitive grind before you access the most rewarding content. Only when pushing into high-level zones does the challenge properly ramp up.
The fusion with DMZ also doesn't always blend seamlessly. While extracting with major rewards captures the thrill of escaping by the skin of your teeth, losing everything on death is painfully punitive. The narrative delivery fails to match the mysterious intrigue of earlier Easter eggs.
Yet despite its missteps, when Operation Deadbolt hits its stride, it succeeds in recreating the intoxicating urgency of both DMZ and classic Zombies. Fighting off hordes while desperately holding extraction points as the helicopter arrives combines frantic action with satisfying progression in those standout moments.
For Zombies devotees, this will likely rank as a failed experiment. The repetition, punishment and technical issues undermine the new ideas. But more forgiving players will find merits in its fresh approach, even if it doesn't fully deliver.
Operation Deadbolt reaches for new heights but occasionally stumbles. Its uneven execution holds back brilliant moments of intense survival action. While far from the series' peak, it finds moments of greatness within the flaws. For an aging franchise, this imperfect but bold new direction at least restores interest and intrigue in where Zombies goes next.
Final Takeaways on Enjoyment Factor
In summary, Operation Deadbolt delivers a radically changed Zombies formula that will prove divisive. The shift to an open world layout provides more versatility at the cost of momentum. The fusion with DMZ brings high risk-reward extraction gameplay but also repetition and punishment.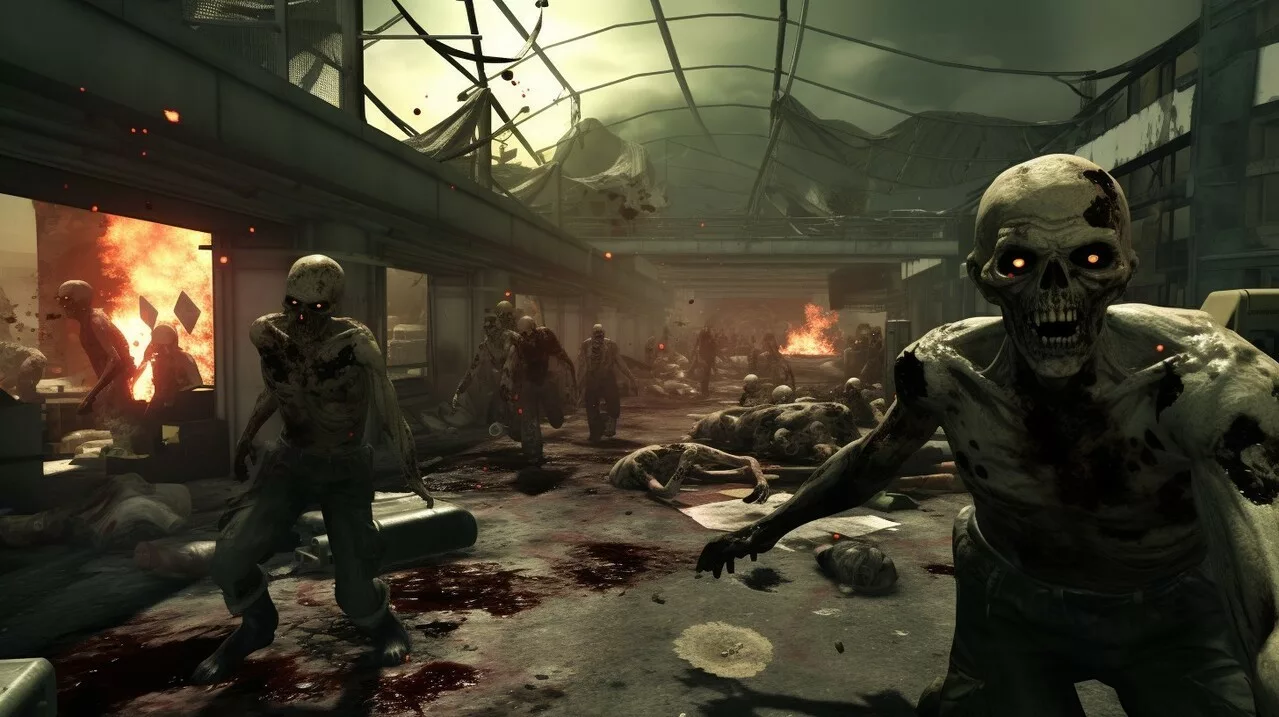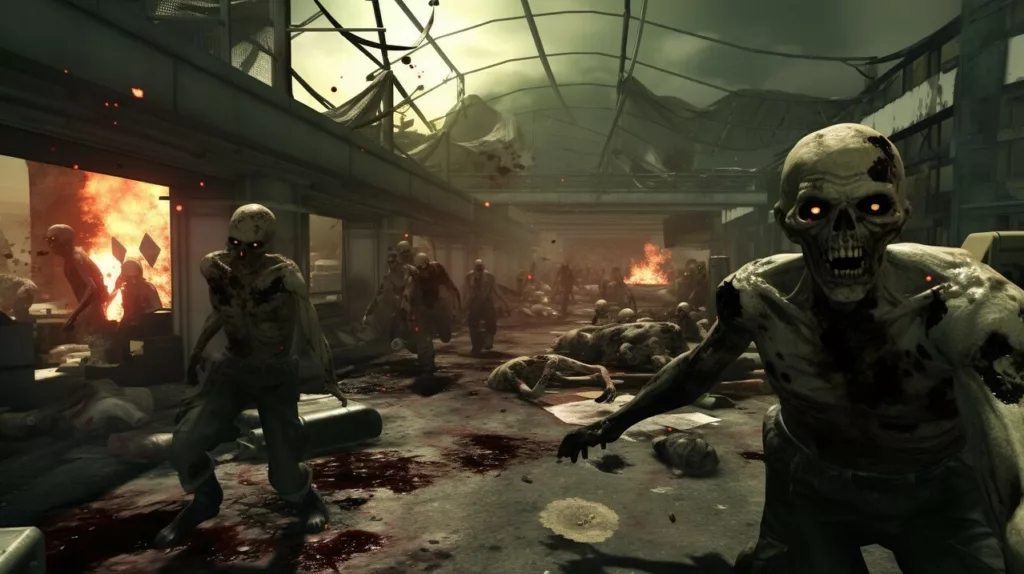 When the elements gel in high-difficulty zones, the mode shines in exhilarating moments of hardcore survival action. But the overall pace suffers from repetition and grind. The narrative delivery fails to capture the intrigue of earlier Zombies maps.
While technical polish and visuals impress, performance issues and game-breaking bugs detract significantly. The early game becomes a slog to push through before accessing the most rewarding content.
For Zombies devotees, this experimental new format likely misses the mark. But more forgiving fans will discover merits in its fresh approach despite the uneven execution. It doesn't fully deliver on its ambitious vision, but finds flashes of brilliance within the flaws.
Operation Deadbolt reaches for new heights but occasionally stumbles. Its imperfections hold back moments of greatness. While far from the series' peak, it restores interest in the future of Zombies through this bold but imperfectly realized new direction.