Ah, the mystery of cancelled projects that never saw the light of day! Today, we delve into the untold story of Star Fox Armada, a game developed by Retro Studios for the Wii U. Thanks to the sleuths at Did You Know Gaming, we've been given an inside look at this never-before-seen game. They sat down with former Retro Studios artist Eric Kozlowsky, who was kind enough to share some fascinating details about the project.
From what we can gather, the aesthetic of Star Fox Armada was heavily inspired by the whimsical puppetry of the series' original promotional materials. Gameplay and plotwise, it would have stayed true to the beloved Star Fox franchise.
The storyline revolved around Pepper's realization that Corneria and the Lylat System need to be rebuilt after defeating Andross, but with limited resources. This set the stage for an epic quest as Star Fox sets out to find allies and resources, only to discover a threat even more ominous than Andross himself.
Imagine the thrill of playing a Star Fox game with a touch of classic puppetry, all while following our beloved characters on a quest to save the Lylat System.
Alas, we may never know what could have been, but the legacy of Star Fox Armada lives on through the words of those who were there. The Star Fox Navy was a thrilling adventure that offered players a cooperative multiplayer experience like no other.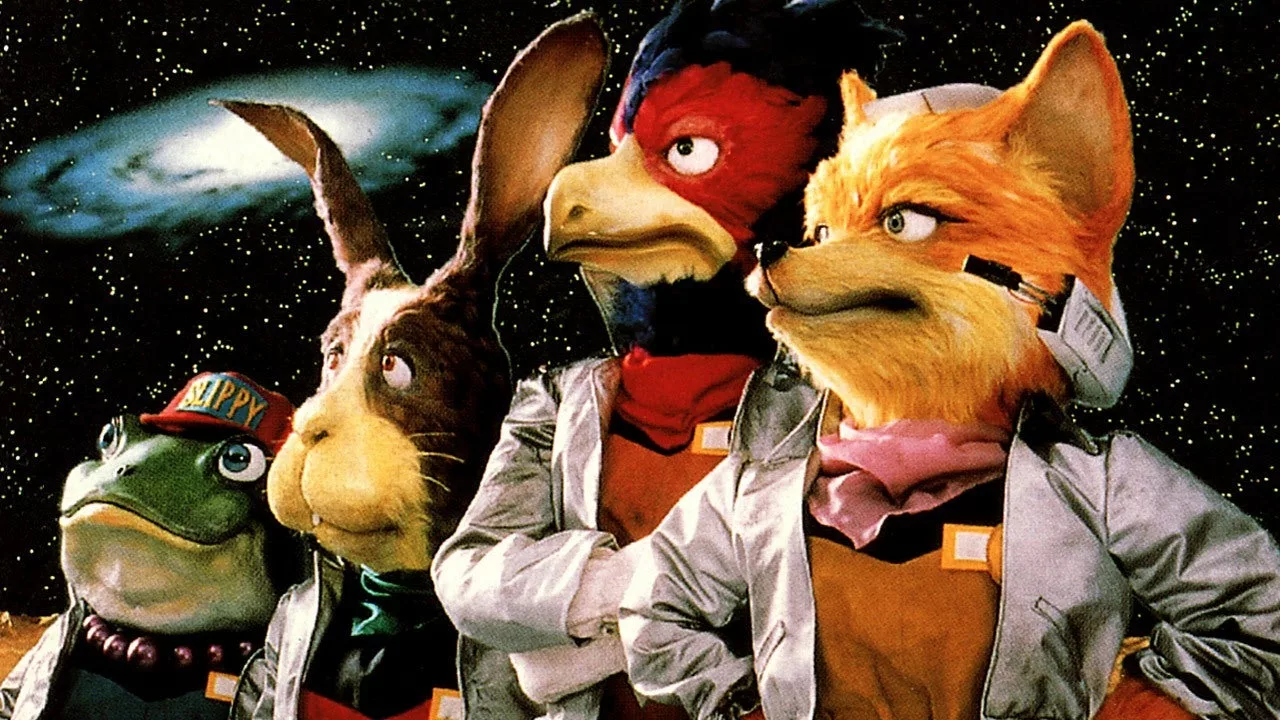 With one player controlling the ship with traditional controls and the second player utilizing the Wii U GamePad for 360-degree shooting and control of shields and repairs, this game was a true showcase of the capabilities of the Wii U console.
Beyond the cooperative multiplayer mode, the game also boasted an exciting online mode that allowed players to play with friends and complete missions on different ships. It also featured a battle mode, where players could engage in intense fights with one another.
In this game, players had the opportunity to explore an open world and complete missions to travel to different locations. As they progressed in the adventure, they were tasked with rebuilding Corneria and upgrading their equipment with the money they earned.
With non-linear gameplay, the Wii U GamePad served as the control panel of the ship, providing players with all the information they needed for their current mission.
The game was appropriately titled Armada, as players were required to build their own army and create human characters.
It also paid homage to the popular character Wolf, with a nod to him in the online mode. Sadly, plans for a DLC release with additional ships, missions, and scenarios were cancelled.
In conclusion, the Star Fox Navy was a promising game that could have been a great addition to the Wii U library. It's a shame that its potential was never fully realized. We would love to hear your thoughts on this news, so feel free to share your opinion in the comments!
Relive the Wii Classics: "Rediscover the magic of the Nintendo Wii with our comprehensive guide to the 20 best Wii games of all time. From groundbreaking adventures to unforgettable multiplayer experiences, see which titles defined a gaming generation!"