While the Apple Watch is one of the most reliable smartwatches on the market, there are times when you might want to sell it on or give it away to someone else. But of course, it can also happen that it stops working or there could be software problems. In such cases, you should reset your Apple Watch and, in the best case, unpair it. We will tell you how to do that in our Apple watch reset ultimate guide.
Every now and then, your Apple Watch may cause you problems. Resetting the device will always help. There are two options: Either you perform a soft reset or a hard reset (with or without iPhone). In the following, we will list all options. First, let's start with the soft reset and then we will teach you how to reset your Apple Watch by performing a hard reset.
Apple Watch Soft Reset
In case your Apple Watch is not working properly, performing a soft reset could be very helpful. To do this, follow the steps below:
Press and hold the two buttons on your Apple Watch for at least ten seconds.
When the Apple logo appears, release them.

Hard Reset: This Is What You Need To Do to Reset Your Apple Watch
When the above option doesn't help, then you should perform a hard Apple watch reset. You can reset the Apple Watch with or without an iPhone. We will show you how it works with the help of an iPhone:
Place the Apple Watch and the iPhone near each other.
Then go to the Apple Watch app on your iPhone and tap on "My Watch".
In the next step, you need to click on the name of your Apple Watch and then select the info icon.
Here you have to tap on "Unpair Apple Watch".
Now, you can choose whether you want to keep the cellular plan. This is useful if you want to pair both devices again.
After that, you may be asked for your Apple ID password to unlock the activation. If you forget the password, you can check how to reset your Apple ID.
Finally, a backup will be created. Now, you have been able to reset your Apple Watch and also directly unpair it with your iPhone.
Also Read:
Apple Watch Reset Without iPhone
In addition, you have the option to do Apple Watch reset without an iPhone. In order to do this, you need to follow these steps:
First, go to the "Settings" on your Apple Watch.
In the next step, go to "Reset" via "General".
Now you need to tap on "Settings & Clear Content".
Now enter your password and select whether you want to keep the cellular plan. (Required for GPS + Cellular models).
After tapping "Clear All", your Apple Watch will be reset to factory settings.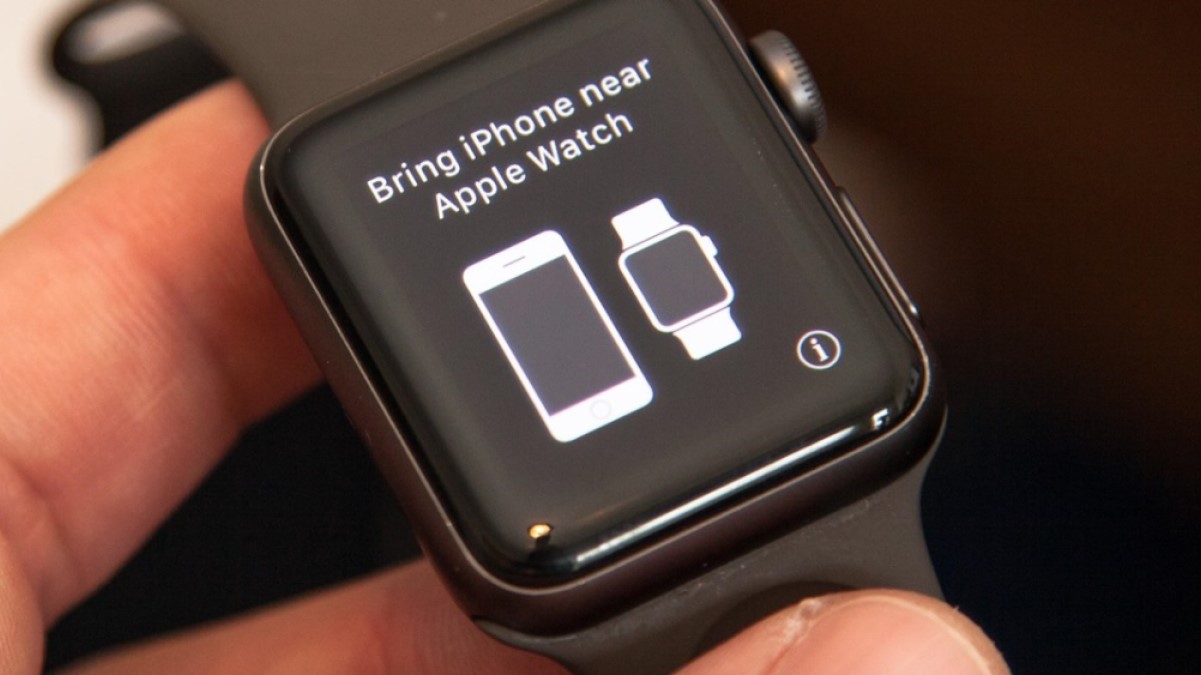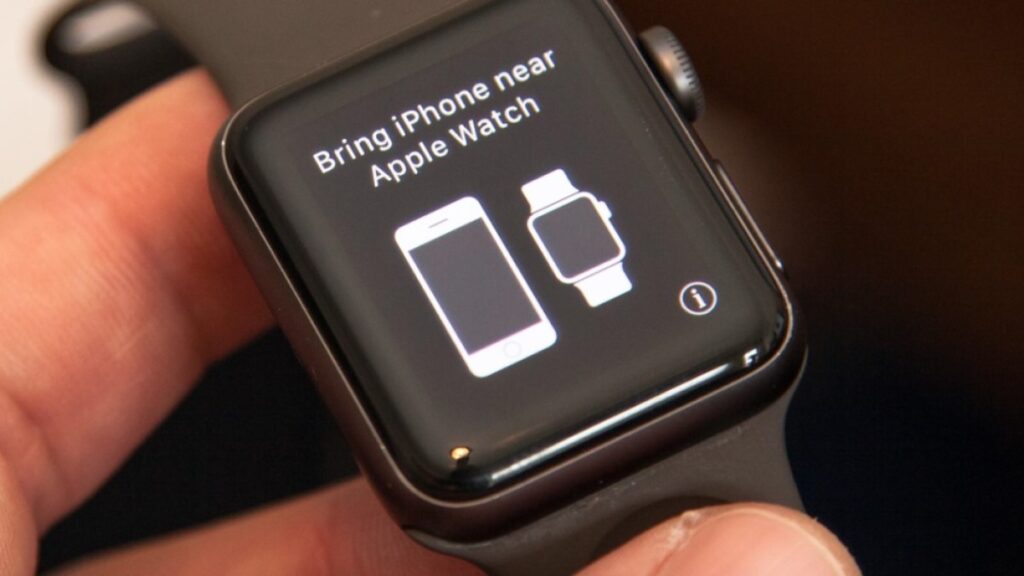 As you can see, you have a few options to reset the Apple Watch.
How to Reset Apple Watch if You Forget the Passcode
In case you don't remember the passcode of your Apple Watch, then you will need to reset it in order to reconfigure it. Make sure your connected watch is plugged in during the entire process. Remember to use the charging equipment that was provided to you when you bought your connected accessory to avoid damage.
Be aware that when you choose the option Delete content and settings, all the data contained on your Apple Connected Watch as well as the different settings will be deleted. On the other hand, this action will not cancel the activation lock: if you want to do so, you will need to cancel the pairing of the Apple Watch first. Before the erasing phase, a backup of your Apple Watch will be created on your iPhone device. Here are the steps to follow to reset your device:
When your Apple Watch is on, press and hold the side button (located on the bottom right side of your smartwatch).
Once the Power Off slider appears on the face of your Apple Watch, swipe it to the right to turn off your connected watch.
Then press and hold the Digital Crown button until the Clear content and settings option appears on the face of your Apple Watch.
Press reset.
Press reset a second time to complete the reset operation.
Wait a few moments.
Reconfigure your Apple Watch by performing a restore from backup.
How to Restore an Apple Watch Backup
Once an Apple Watch is paired with your iPhone, it is continuously backed up to your iPhone. Therefore, performing an encrypted backup of your iPhone will back up your Apple Watch except for its passcode and cards using Apple Pay. By unpairing your watch, you keep the backup.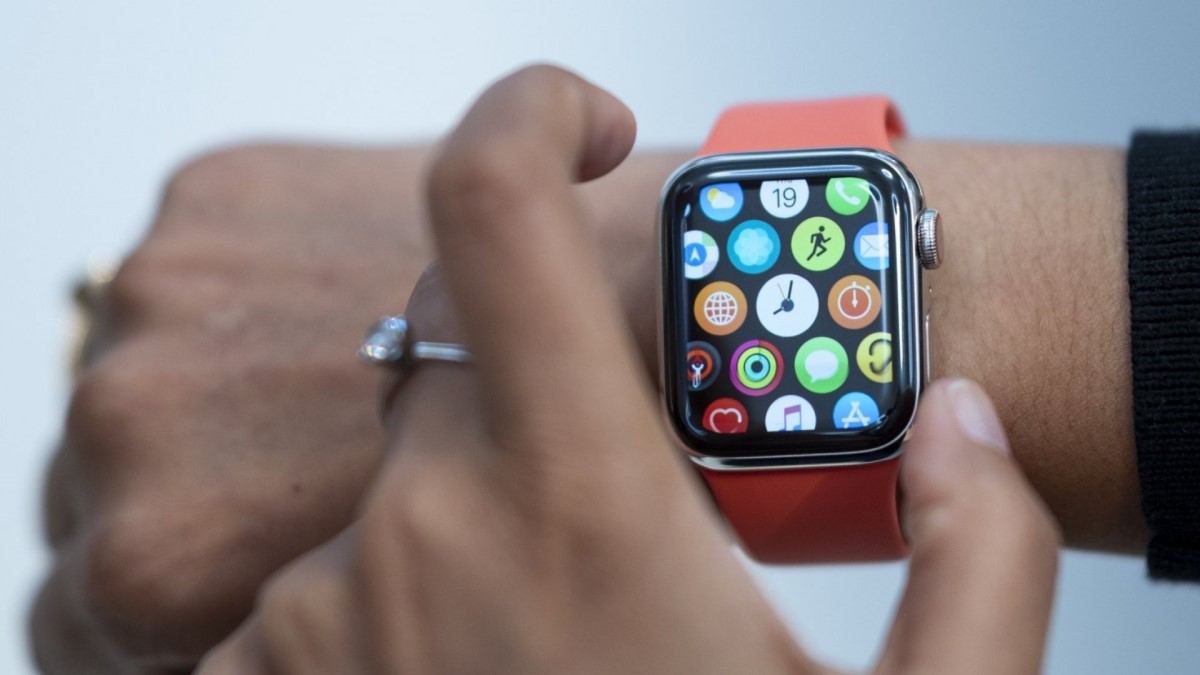 To restore a backup, the procedure is simple. It all happens when you pair the Apple Watch to the iPhone:
Turn on your watch;
Open Watch on your iPhone;
Start pairing by simply following the instructions;
Choose to restore from a backup;
Select the one you want.
All you have to do is accept the terms and conditions, log in and answer a few questions about your preferences.
What's the key to making sure everything goes smoothly? Turn off your Apple Watch normally. In doing so, you make a last and complete backup of your watch on your iPhone.
Be careful, if you set up your iPhone as a new iPhone, empty of all data and backups, your Apple Watch will not be able to restore itself from a backup.
Apple Watch Reset Guide – Bottom Line
In our ultimate guide on Apple Watch reset, we have shared all the information you need to know about how to reset your Apple Watch. In case you still have any questions left, please let us know in the comments section below.