Sports or smartbands have grown into a very popular gadget in today's world. The drawback of each of them is that they have to be charged regularly.
Now, U.S. researchers have developed a gadget that won't use any external power source or batteries, but will provide us with even more accurate information about our health status.
A paper presenting an interesting invention has been published in the journal Nano Energy. That is, engineers from the University of California, Irvine introduced a smart device created by 3D printing, which can work without external charging, and will monitor our vital parameters even more effectively.
This self-powered device will check the heart rate on the radial artery, but can also check our body temperature and blood pressure. Of course, and all this in real time. This invention is being praised by the creators themselves, who think it will be useful in many critical situations:
For example, imagine that you are working in a remote place – in the desert, in the mountains, even on a space station – and on an emergency basis you need to track information about your health to avoid some kind of accident. The self-powered and wireless device enables us to do this without the need for a battery, which can run down or overheat.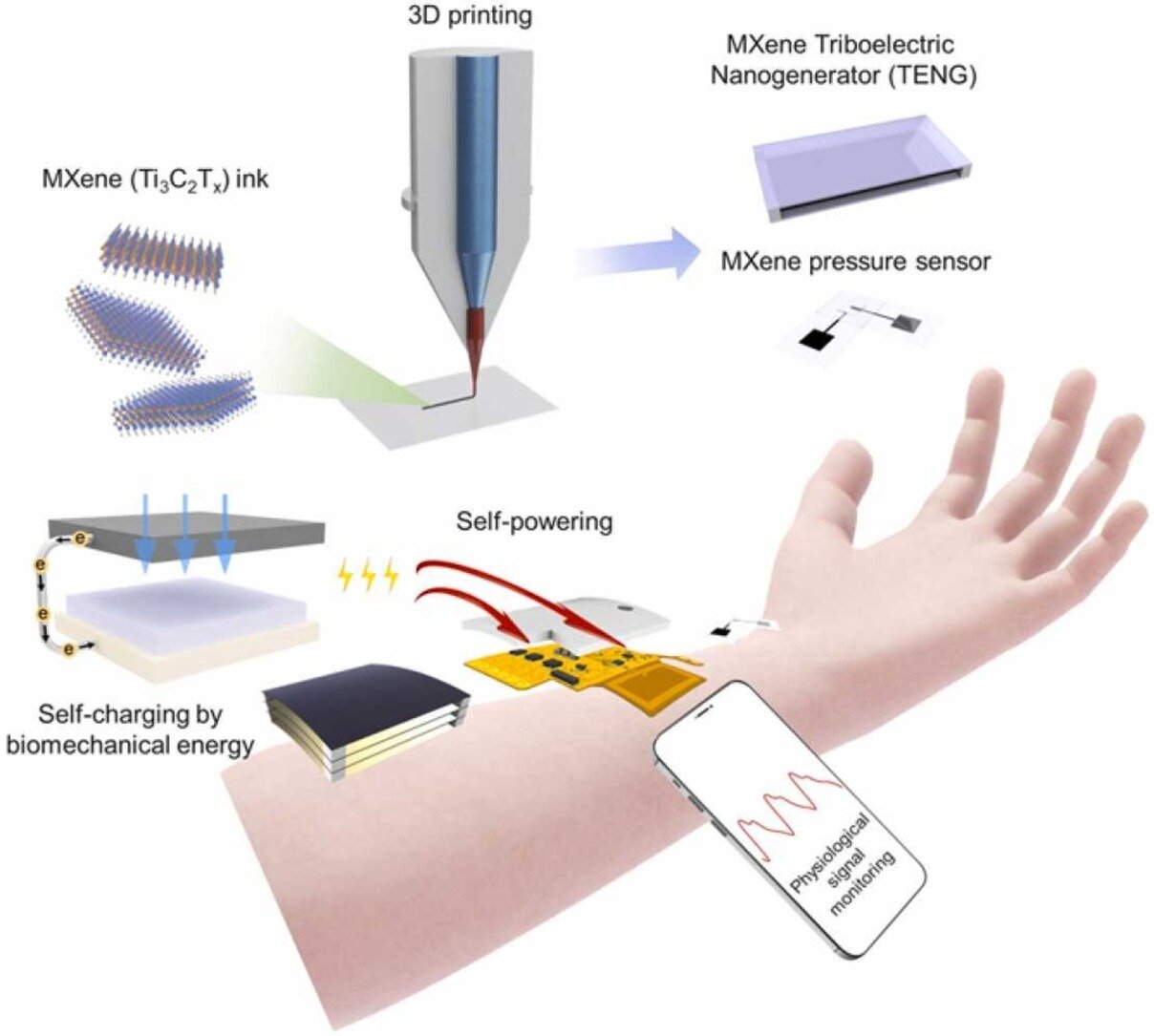 A smart wrist gadget without batteries. How does it work?
As the researchers explain, this device will provide us with information in two ways. One mode is triggered when we touch the energy nanogenerators, that will power the device and it will display our heart rate to us.
The second mode works when we hold a smartphone or other electronic device nearby. The technology inside this small wrist gadget will allow wireless energy exchange – information about our health will then be displayed on the smartphone's screen.
Smart wristbands or similar materials are being studied by researchers around the world. For example, a slightly different model has been created by students at UC San Diego – that one can even measure glucose, alcohol and caffeine levels in our body.
Everything points to the fact that the near future is preparing for us under the sign of many, diversified smart wristbands monitoring our health.