Following the recent meeting between Peter Safran, James Gunn and David Zaslav, the plans for the DCEU seem to have changed radically.
Wonder Woman 3 was cancelled and now Henry Cavill is officially saying goodbye as Superman. He won't be returning to play the Man of Steel, though he confirmed his return just over a week ago.
Warner Bros. Discovery's plans for DC's extended universe are becoming increasingly confusing to audiences. Safran and Gunn, both co-directors, will have their bible, their road map, to present to Zaslav the new plan of action, yet for the rest of us mortals we keep getting contradictory news.
First Henry Cavill leaves the leading role in The Witcher to play Superman, and now, he will not play him either, so what's going on? what do they have in mind for the future of the DCEU?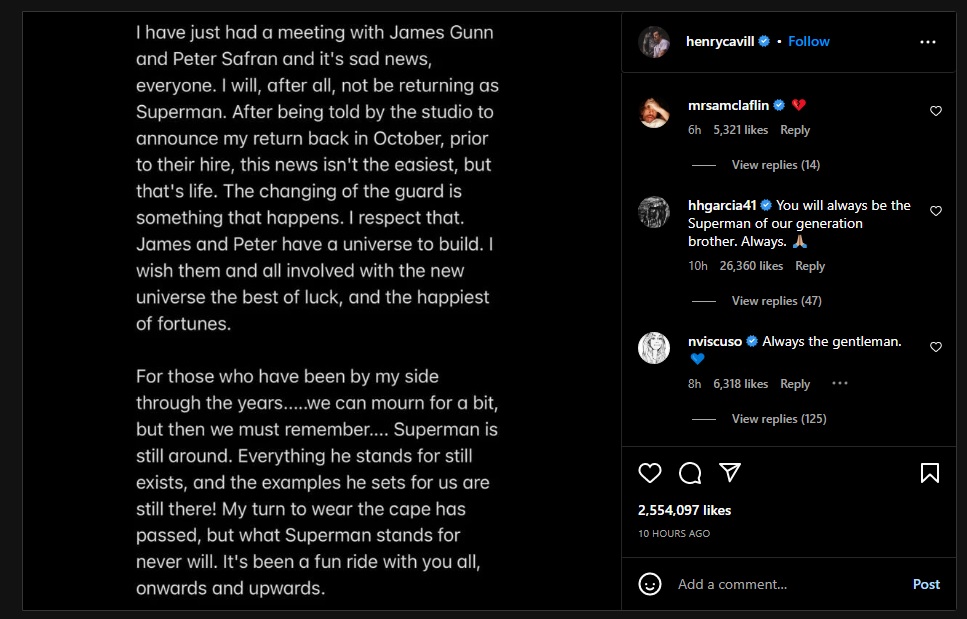 Henry Cavill confirmed his retirement as The Man of Steel in a recent statement on Instagram. And, although it seems the news has hit him hard, he's excited for the future of Clark Kent.
Besides Henry Cavill, and Ben Affleck also met with both directors to discuss the possibility of directing his own project for the DCEU. Although details are still unknown.