Experiencing Resident Evil Village in a full immersive horror experience is about to become a whole lot easier when Resident Evil Village VR Mode will arrive as free DLC for Sony's PS5 headset. First announced in June this year, PlayStation has now confirmed through its Official Blog that this add-on mode is coming on February 22, 2023 as free DLC for the game.
You can download and play it right away as soon as everyone has their own PlayStation VR2, which will arrive the same month as Sony already confirmed along with its price.
The whole main story of Village can be played on PlayStation VR2 in Resident Evil Village VR mode. The game is going to allow you to relive all the events of Ethan Winters with a lot of immersion to rescue his kidnapped daughter.
By taking full advantage of PlayStation VR2, you are going to be able to fully immerse yourself while playing Resident Evil Village with this DLC, following Resident Evil Village Gold and the Winters expansion.
On a visual level, the vivid 4K HDR display graphics (2000×2040 per eye) along with eye tracking results in a heightened perception of reality, as if everything you see is actually there. And 3D audio enhances realism from every angle, while the sense of touch is enhanced with PlayStation VR2 Sense controllers.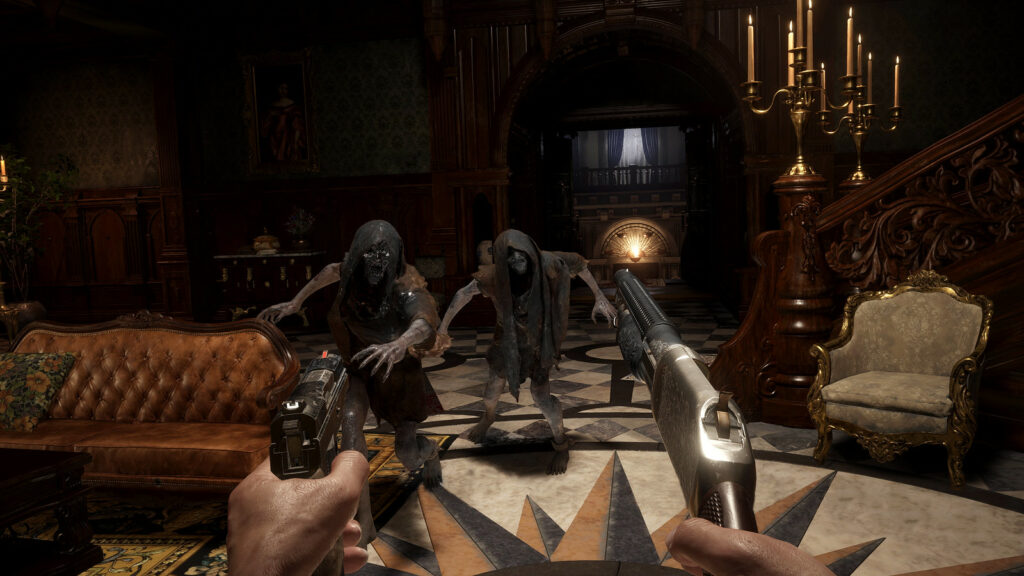 Using one in each hand, you are able to feel vibration, recoil and resistance when you interact with objects in the world and fire weapons.
In addition, the controllers enable intuitive movements, like putting your arms up to protect yourself and pointing your weapon in front of you to fire. There are additional actions to perform to increase immersion.
You can hold two weapons independently, load a magazine in the pistol to reload, and swing one of the knives with slashing or stabbing attacks. This is a truly engaging experience that puts all gamers right into the twisted world in which Ethan Winters fights.
Capcom has already stated that Resident Evil Village or Resident Evil Village Gold Edition is required to play this free DLC and that it needs to be downloaded separately.
Beyond that, Sony PlayStation will unveil a number of Japanese games for PS VR2 with pyrotechnic puzzles, rhythm-based shows, multiplayer sword fights and more immersive experiences.