After much anticipation, the highly-awaited biographical film about the legendary King of Pop, Michael Jackson, has finally found its director in Antoine Fuqua, known for his acclaimed works in "Training Day," "Until You Lose Your Strength," and "Brooklyn Cops."
Recently, the director made an exciting announcement that the role of Michael Jackson in the film would be portrayed by Jaafar Jackson, the youngest son of Jermaine Jackson and nephew of the King of Pop.
The production of Michael will also involve seasoned producer Graham King, who was behind the successful Freddie Mercury biopic, "Bohemian Rhapsody." The film will also be produced by individuals who manage the legacy of the iconic music figure, ensuring that the project receives the endorsement of the Jackson family.
The screenplay will be written by John Logan, who has previously worked with King on Martin Scorsese's "The Aviator." Michael Jackson is widely considered one of the most significant musicians in the history of popular music. He rose to fame as a member of the Jackson 5, and went on to become one of the greatest performers, composers, and best-selling solo artists of all time.
Nicknamed the "King of Pop," he has received numerous awards and has been inducted into several halls of fame, cementing his legacy as one of the most popular and influential musicians of all time.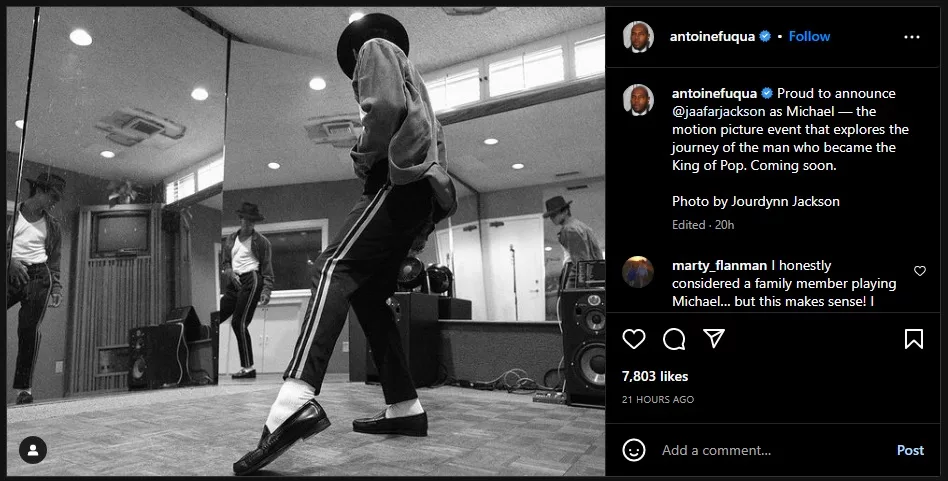 In recent years, music biopics have been a popular trend in Hollywood, with successful productions such as "Bohemian Rhapsody," "Rocketman," "Elvis," and "Weird Al" Yankovic's biopic, "Weird," starring Daniel Radcliffe. Production for Michael is set to begin later this year, with the premiere expected to take place in 2024.