As the release of Hogwarts Legacy draws near, new details and footage have emerged, giving fans a glimpse into the game's vast and immersive world. From the looks of it, players will be able to fully immerse themselves in the magical universe, taking on a variety of quests and even playing as the villain.
According to GamesRadar+ editors, the game, developed by Avalanche Software, boasts a level of freedom and character customization that is truly remarkable.
The game's director, Moira Squier, confirms this, stating, "We've crafted a complex and multi-faceted storyline, but we've also given players the power to shape their own narrative through the choices they make throughout the game."
Squier went on to reveal that the game features over 100 side quests, each of which offer unique opportunities to affect the main campaign.
"Every action and decision made in these side quests will have a ripple effect on the main storyline, and vice versa. It's all interconnected, and the order in which the player chooses to complete these quests will impact both the story and gameplay," she explained.
Hogwarts Legacy promises to be an epic and unforgettable journey through the wizarding world, offering players the chance to craft their own unique story within the confines of J.K Rowling's beloved universe.
As the journalist delved deeper into the world of Hogwarts Legacy, they couldn't help but marvel at the vast array of dialogue choices and different methods of completing tasks available to them.
In this game, players are given the freedom to take on the role of the hero or even the villain, with no morality system in place to hinder their actions. What's more, the NPCs in the game are designed to react to the player's choices, making for a truly immersive experience.
The combat system in Hogwarts Legacy is nothing short of impressive, offering players a plethora of options and flexibility. The game also features an array of spells that can be used not only in battle but also during exploration.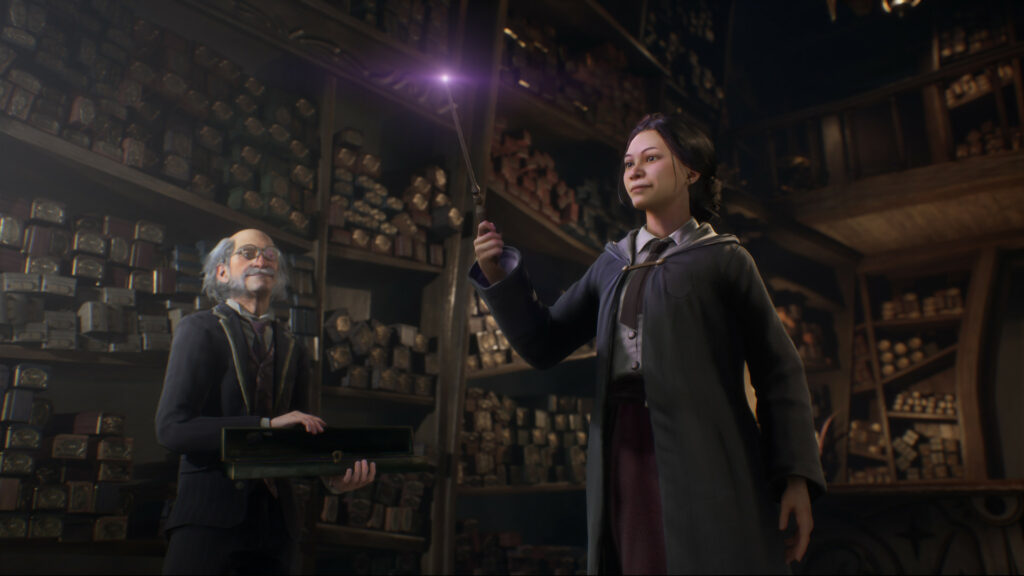 Players will have the opportunity to learn these spells from the esteemed professors of Hogwarts, with the exception of the Unforgivable Curses, which can only be acquired outside the walls of the school. The spell-casting system also allows players to combine spells to unleash powerful finishing moves on their opponents.
Mark your calendars, as Hogwarts Legacy will be available on February 10th on PC, PS5, and Xbox Series X/S. The game will also be available on other platforms such as PS4, Xbox One, and Switch in the future.