Microsoft Flight Simulator unveils the first installment in their all-new Expert Series, featuring highly accurate and realistic aircraft. The debut bundle includes the ATR 42-600 and ATR 72-600, both designed to deliver an unparalleled aviation experience.
ATR, an abbreviation for "Regional Transport Aircraft" in both French and Italian, was established through the joint efforts of France's Aerospatiale (now Airbus) and Italy's Aeritalia (currently Leonardo) to develop these aircraft.
The ATR line serves various purposes, such as commercial passenger flights, cargo transport, and military use.
Introducing the ATR 42-600
The ATR 42-600 is a high-wing, twin-engine turboprop commuter airliner capable of seating up to 50 passengers. First flown in March 2010, it was introduced into service in late 2012.
Its sleek lines and elegant curves give it a distinctive appearance, while its exceptional performance allows it to operate from a wide range of airfields.
The 42-600 is an advanced version of the ATR 42, a family of regional airliners first envisioned in the early 1980s. The aircraft, named "42" due to the number of seats in the original model, was designed to optimize efficiency on commuter routes.
Operated by a two-person flight crew, the ATR 42-600 offers an advanced glass cockpit, a spacious cabin, and enhanced efficiency and performance compared to its predecessors. The aircraft measures 74 feet, 5 inches in length and stands 24 feet, 11 inches tall.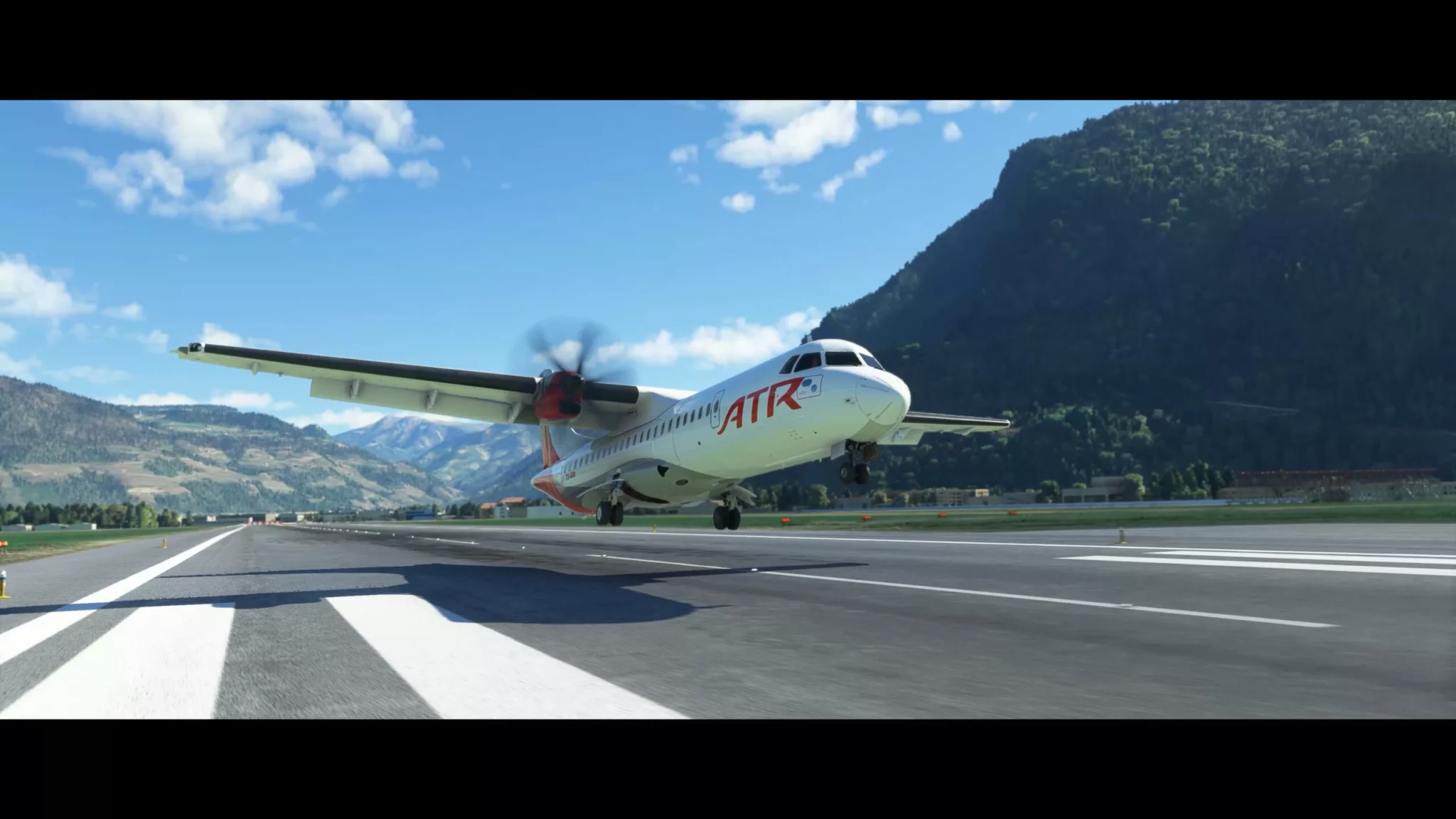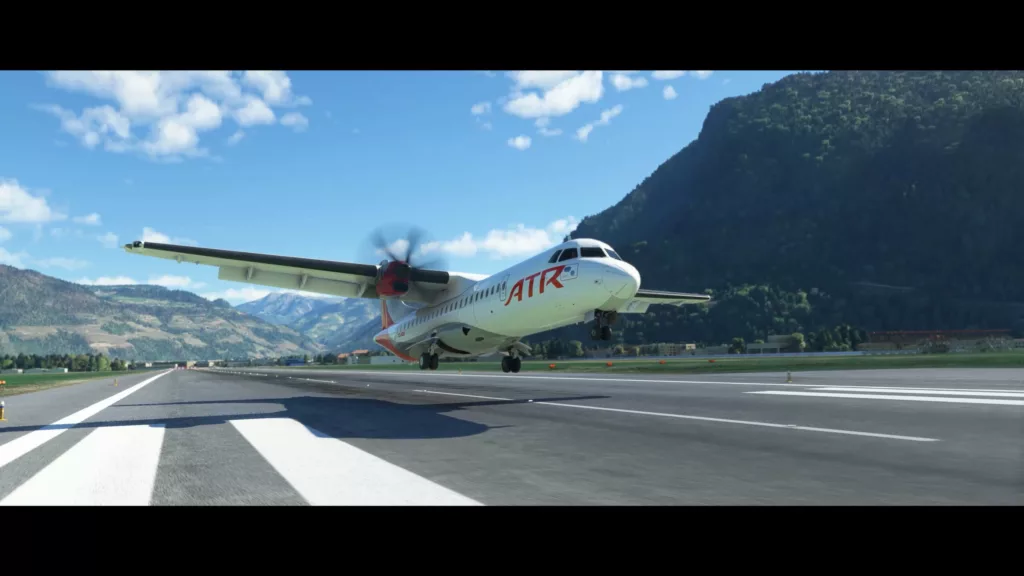 It features a high-aspect ratio main wing with a span of 80 feet, 7 inches and a T-tail empennage. Two Pratt & Whitney Canada PW127XT-M engines power the aircraft, each delivering 2,400 horsepower to a 6-blade propeller.
While not classified as a STOL (short take-off and landing) aircraft, the 42-600 excels in short-field and high-density altitude performance, requiring a take-off run of only 3,631 feet at sea level when fully loaded. The aircraft has a range of 835 miles and a cruising speed of 345 miles per hour.
The ATR 42-600 is available with three liveries:
ATR House Livery F-WWLY
Air Saint Pierre F-ORLB
Silver Airways N405SV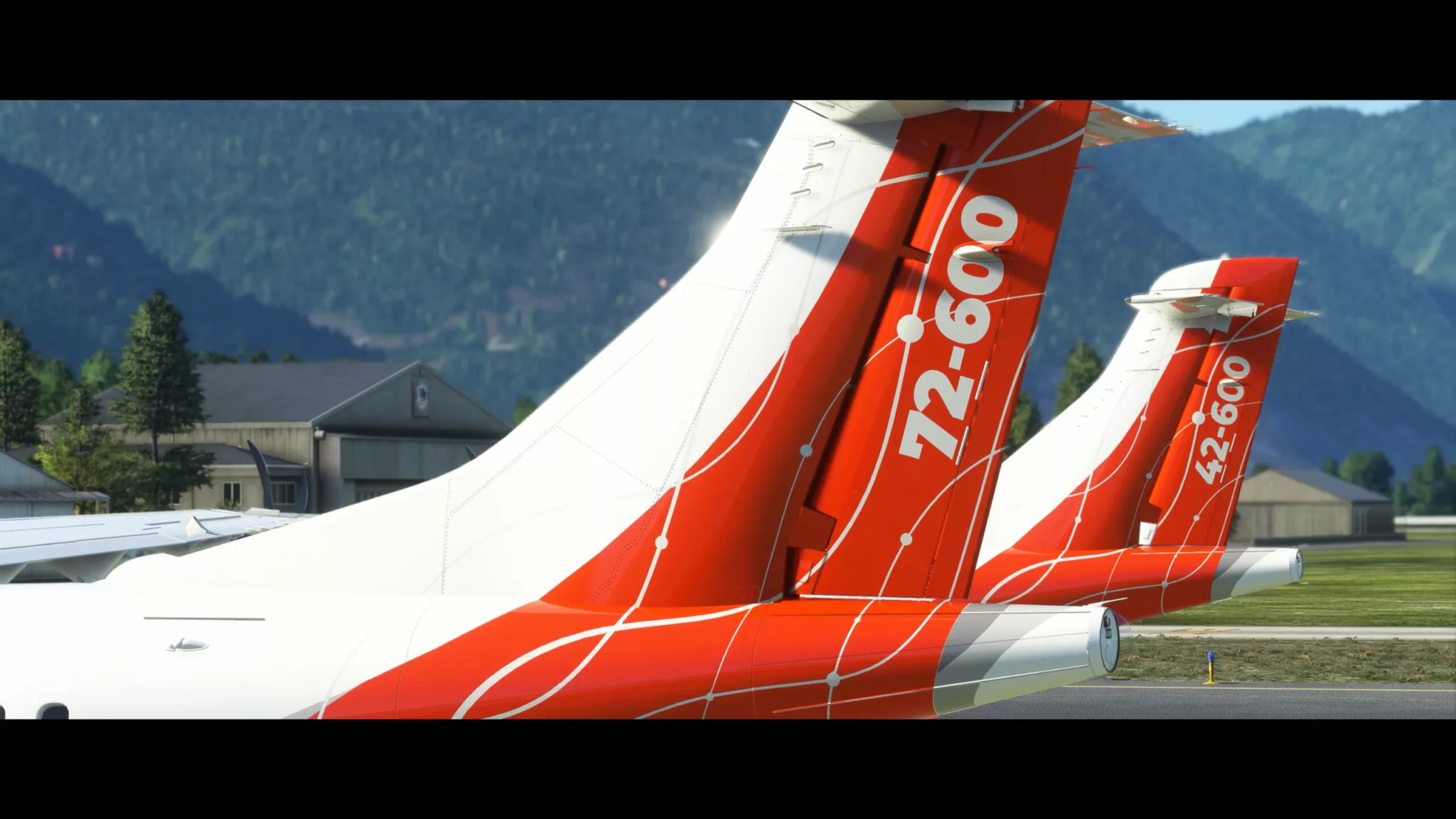 Exploring the ATR 72-600
The ATR 72-600 is an enhanced, more recognizable version of the ATR 72, which is itself a stretched variant of the ATR 42 family.
It features an upgraded cabin design and a state-of-the-art multi-panel glass cockpit for optimal pilot efficiency. The ATR 72-600 allows pilots to hone their skills and push their limits as they navigate the skies worldwide.
The ATR 72-600 is a high-wing, twin-turboprop regional airliner that first took flight on July 24, 2009, and entered service in 2010. The aircraft, crewed by two pilots, can accommodate up to 78 passengers, though its standard configuration seats only 70.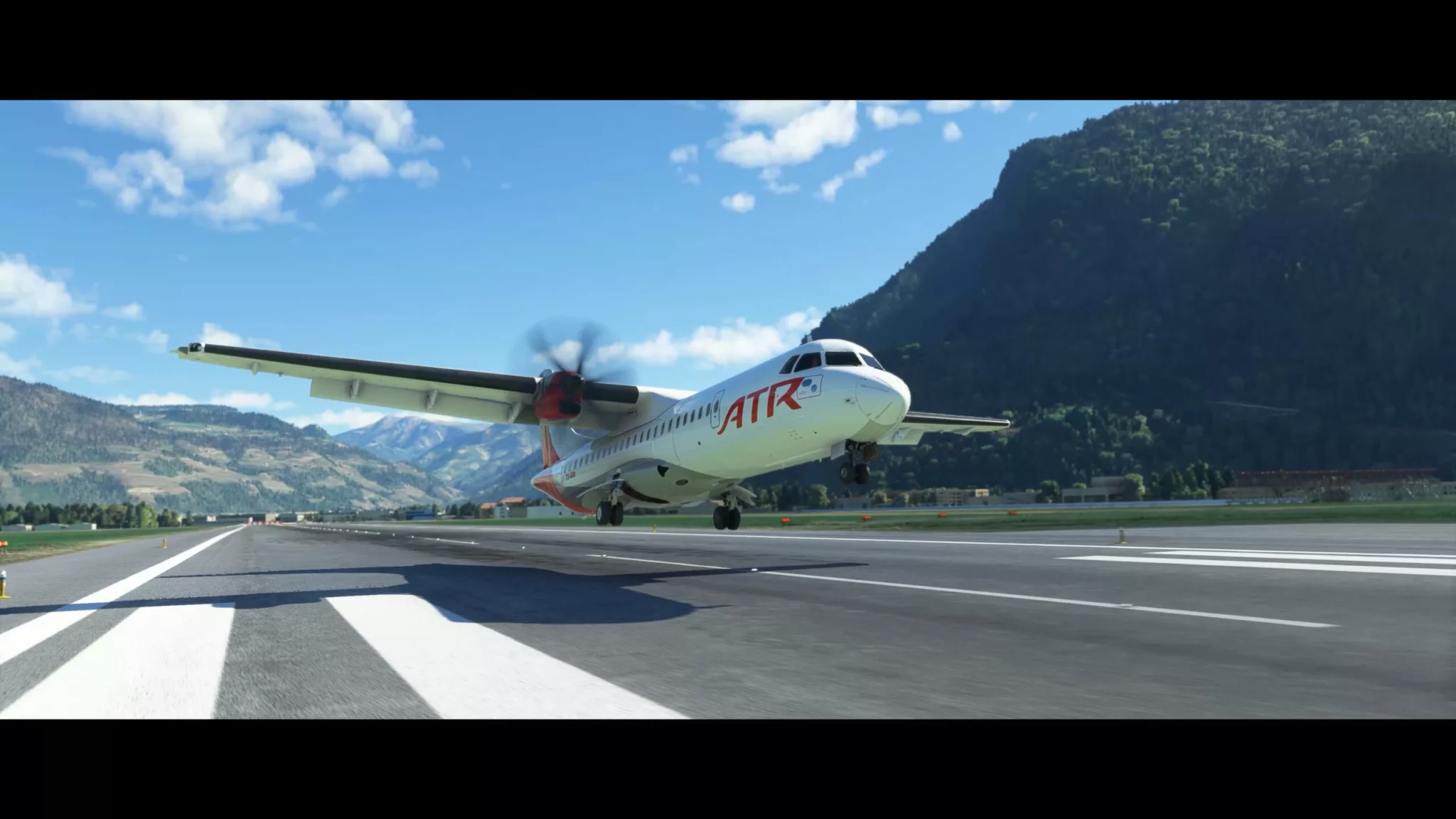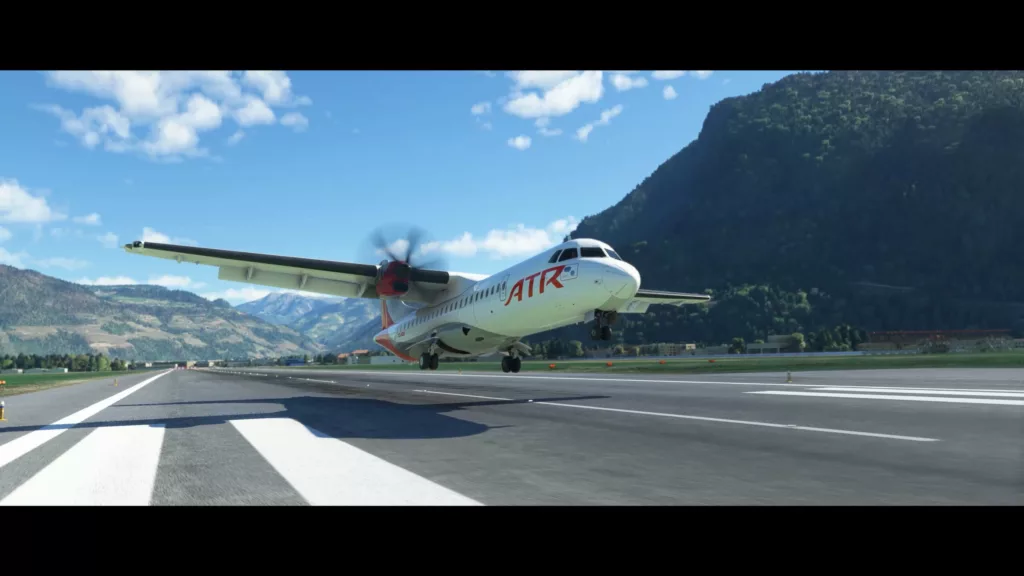 While primarily utilized as a passenger carrier, the 72-600 has also been employed by various military forces for maritime patrol and logistical support.
The ATR 72-600's design conveys a sense of sportiness and performance, featuring a long, sleek fuselage, a T-tail empennage, and a high-aspect ratio main wing with a slight leading edge sweep. The wingspan measures 88 feet, 9 inches.
The 72-600 is powered by two Pratt & Whitney Canada PW127XT-M turboprop engines, each delivering 2,750 horsepower to 6-blade Hamilton Standard propellers. The ATR 72-600 has a range of 850 miles, a service ceiling of 25,000 feet above sea level, and a cruise speed of 320 miles per hour.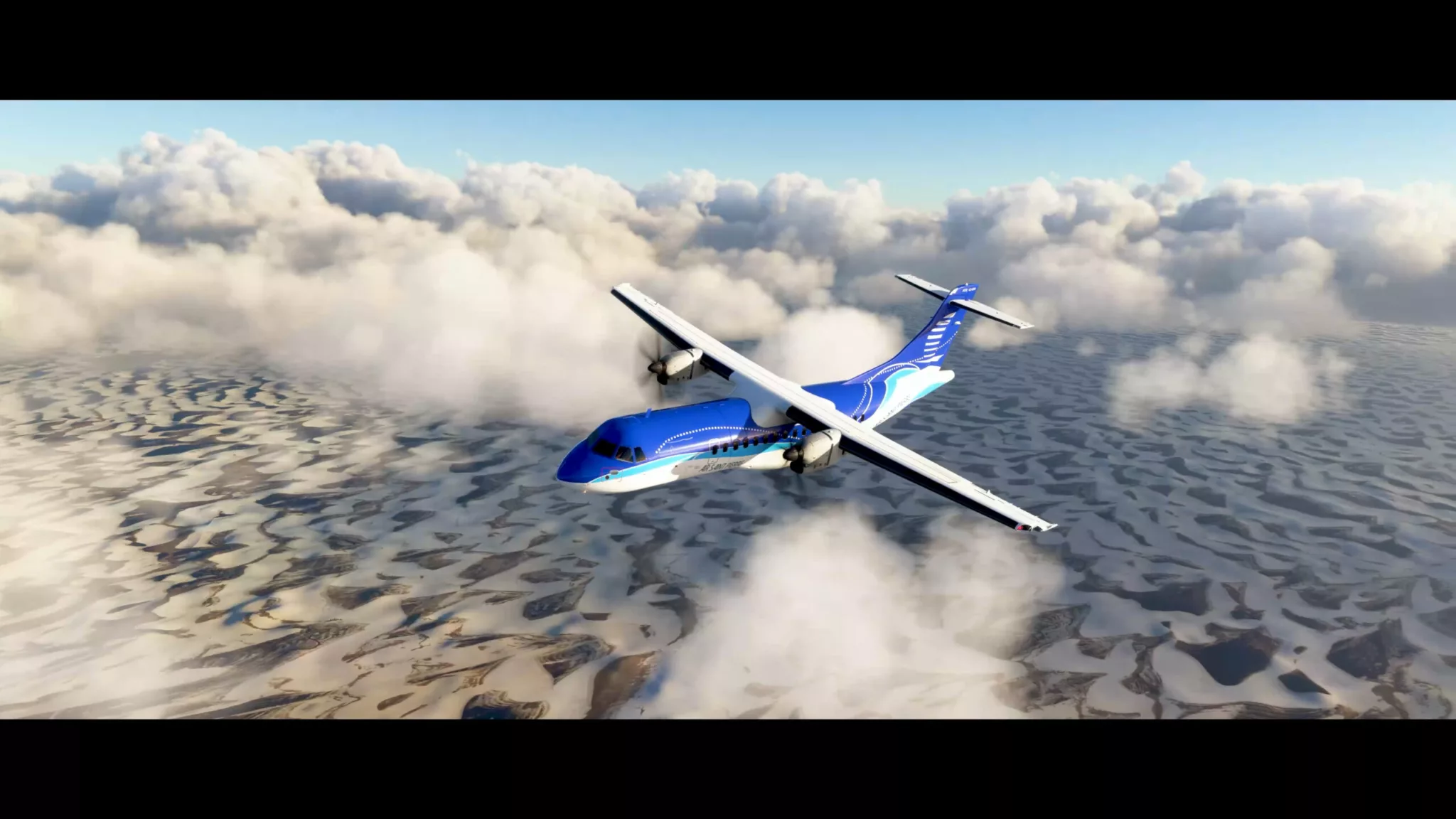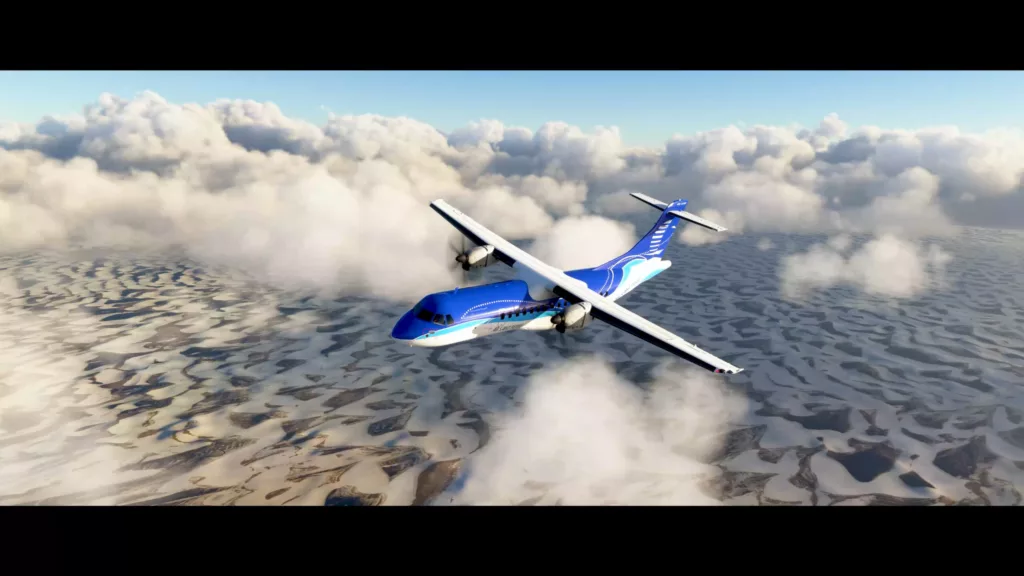 The ATR 72-600 is available with five liveries:
ATR House Livery F-WWEY
Silver Airways N703SV
Air Tahiti "RA'IREVA" F-ORVV
Air Tahiti "TAPUATA" F-ORVR
Air Tahiti "TE ANUANUA" F-ORVT
The ATR 42-600 and 72-600 aircraft bundle is now available in the Microsoft Flight Simulator in-game marketplace for $19.99. Answer the call of the skies!
Microsoft Flight Simulator is accessible on Xbox Series X|S and PC with Xbox Game Pass, PC Game Pass, Windows, and Steam. It is also available on Xbox One and supported mobile phones, tablets, and lower-spec PCs via Xbox Cloud Gaming.