Gaming enthusiasts are buzzing with excitement as Sony Interactive Entertainment has recently filed a new patent for a detachable drive that could be utilized in a refreshed PlayStation 5 model.
While there has been no official announcement from Sony regarding a new PS5, this patent filing suggests that the Japanese corporation is indeed working on new equipment with upgraded features.
According to the patent filed with the United States Patent and Trademark Office, the detachable drive can be used in electronic devices, including gaming devices, personal computers, and audio-visual equipment.
While the patent does not mention the PlayStation brand specifically, the design of the device itself is similar to the optical drive found in existing PlayStation 5 models.
One interesting aspect of this new patent is that it mentions the drive will contain fewer components, indicating that Sony has possibly refined the design of the PS5 and could potentially create a more cost-effective version of the console.
This news is especially exciting for gamers who have been waiting for a more affordable version of the PlayStation 5 to hit the market.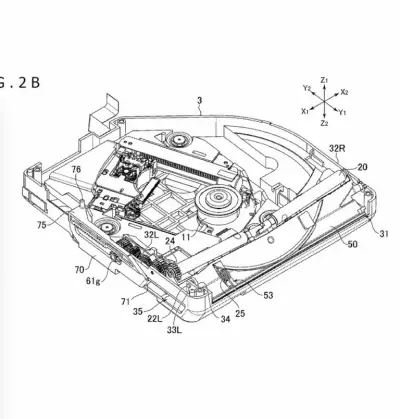 While Sony has not officially confirmed the existence of a new PS5 model, the patent filing is a strong indication that the company is indeed working on upgraded equipment.
The gaming community eagerly awaits further news and official confirmation from Sony regarding the release of a new PlayStation 5 model.
Are you a fan of horror games? If so, you won't want to miss our review of Oxide Room 104, the latest game in the horror genre. This game will have you on the edge of your seat, heart racing, as you navigate through a dark and creepy world. Read on to find out what we thought of this spine-chilling experience.
Feeling a bit overwhelmed setting up your new PS5 account? Don't worry! We've got your back. Our comprehensive step-by-step guide titled "Creating a PS5 Account from Scratch" is here to simplify your journey. It's complete with visuals, tips, and tricks to ensure your setup process goes smoothly. So why not get started now? Click here to get the guidance you need to embark on your epic gaming journey!