Without question, 2022 was a phenomenal year for horror-themed video games and the entertainment industry as a whole. This resurgence in the genre can be attributed to independent game studios that, despite having limited resources, possess boundless creativity and an abundance of talent.
These studios have successfully reinvigorated the survival horror genre, which had become somewhat stagnant, by infusing it with innovative elements such as escape room mechanics and rogue-like gameplay. Titles like Amnesia, Layers of Fear, Outlast, and the recent Madison serve as prime examples of this revitalization.
Today, we turn our attention to Oxide Room 104, another exceptional addition to the genre, brought to us by the Spanish developer Wild Sphere. This terrifying motel-based game offers a unique blend of tension, horror, puzzles, action, narrative, and a hint of rogue-like elements. Are you ready to delve into the dark corridors of the most sinister motel in the gaming world, complete with half-board accommodations and blood-stained towels? Join us as we explore Oxide Room 104, but enter only if you dare…
Horror Meets Rogue-like Gameplay
It appears that even the horror genre isn't immune to the influence of rogue-like mechanics, which have gained significant popularity in recent years. Oxide Room 104, however, manages to make the most of this unique combination, offering players a fresh experience that is both challenging and engaging. The game is filled with numerous enemies and traps that can bring your adventure to a sudden halt, but death is not the end. Should you fall, you'll always find yourself back at the starting point.
This starting point is a decrepit bathtub situated in room 104 of the motel, where you'll encounter a macabre and sinister doctor. Through his monologues, this unsettling character will provide snippets of the story while employing his unconventional surgical methods to grant you additional chances to unravel the mystery and escape the motel.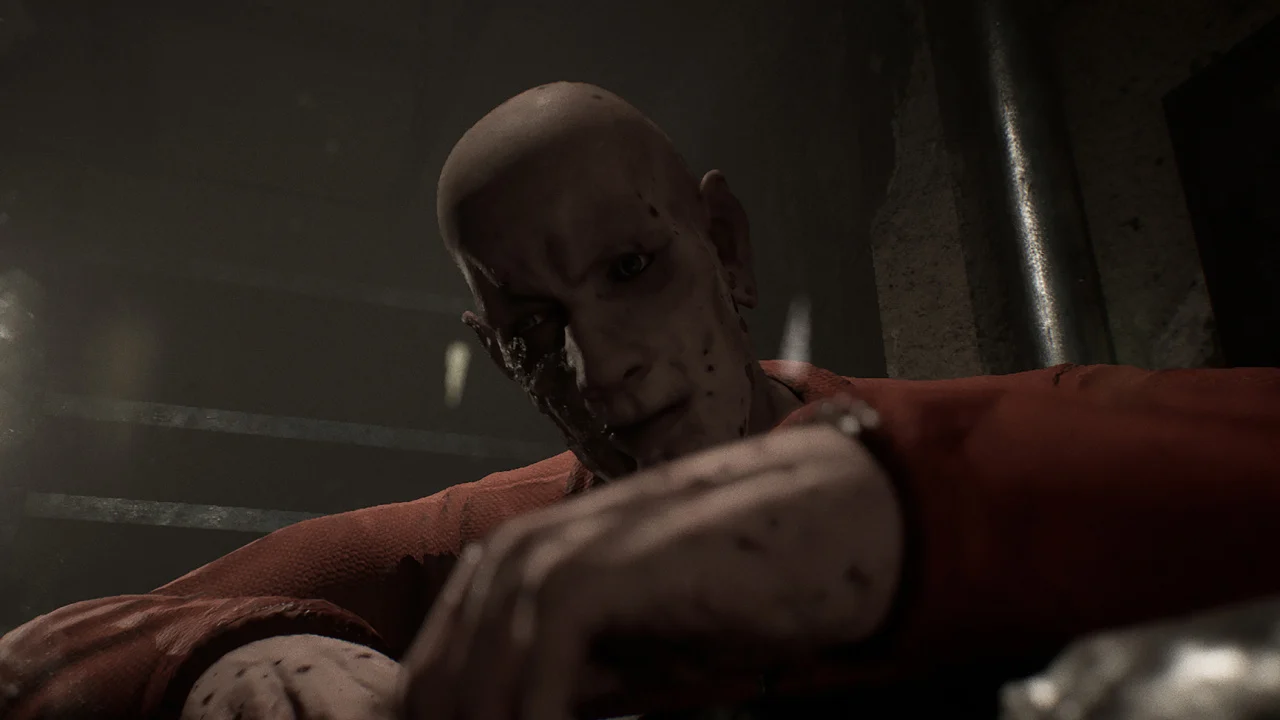 Exploration and Puzzle Solving at the Core of Oxide Room 104
At its core, Oxide Room 104 emphasizes exploration and puzzle-solving to create a captivating experience for players. To aid in your quest, you'll have access to a limited inventory that necessitates careful management. While some items, such as bandages for healing and bullets for dispatching enemies, are consumable, the majority of objects must be used judiciously to crack the various mysteries that await.
Descending into a Hellish Adventure
Oxide Room 104 delivers a suspenseful and suffocating body-horror narrative that revolves around Matthew (or Matt, as his friends call him), a criminal whose poor choices lead him to the terrifying motel in question. The game thrusts players into a frenzied, intense, and deceptive adventure where nothing is as it appears.
The storyline, while somewhat generic, serves as a backdrop for a highly immersive and overwhelming gameplay experience. Players must make critical decisions throughout the game, with each choice influencing one of the multiple possible endings. As a warning, only one of these endings is a favorable outcome. The game also incorporates Quick Time Events (QTEs) to add a cinematic touch to the classic survival horror and gore elements.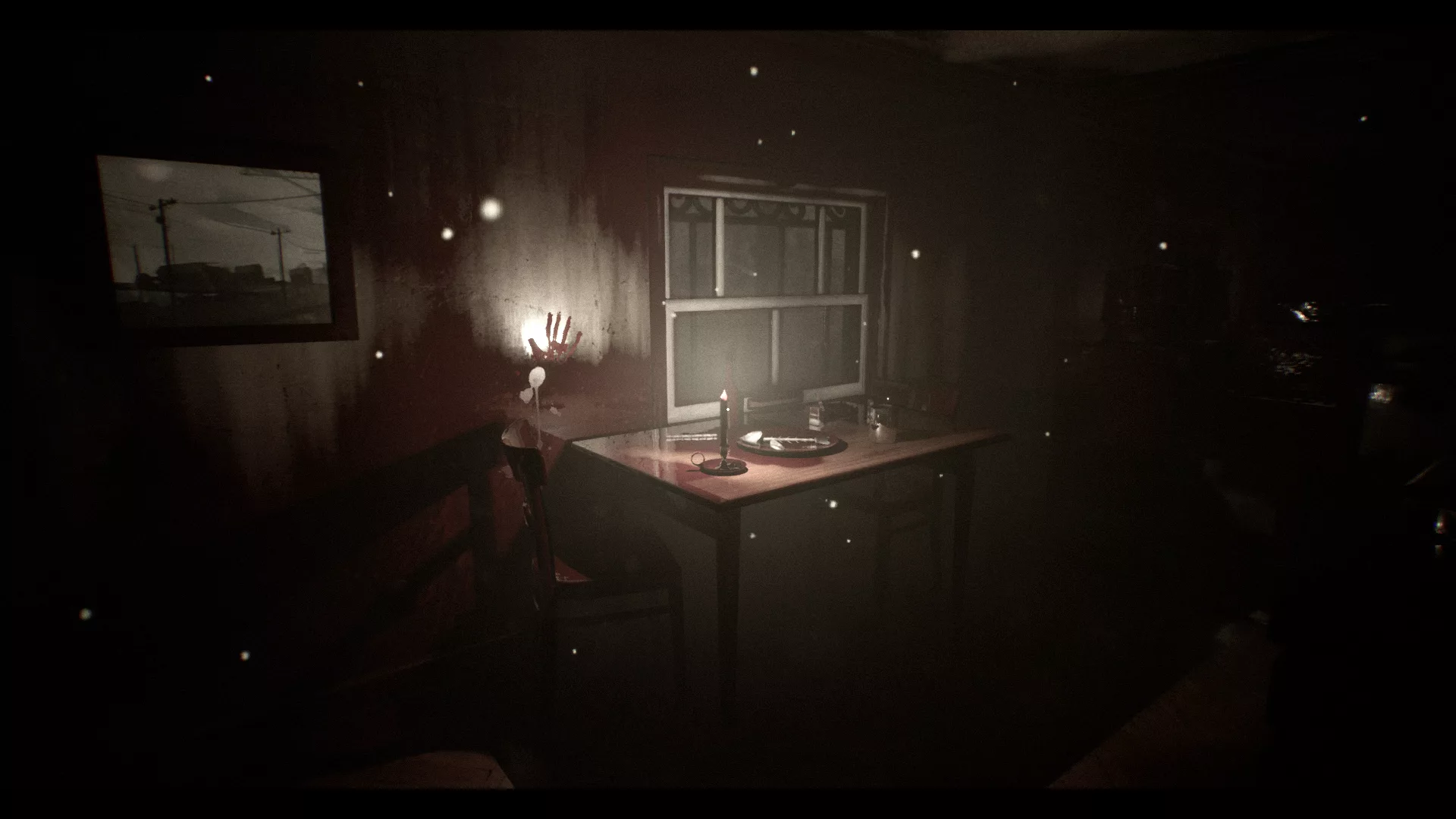 A Nod to Old School Survival Horror
In Oxide Room 104, players can wield firearms and various other items. However, the game quickly teaches us that the most effective weapon in this hellish environment is ingenuity, keen observational skills, and sharp reflexes. The stakes are high, and players' success or failure depends on their ability to adapt and strategize.
Mechanically, the game allows players to run, wield weapons, manage inventory, use a Resident Evil-style storage box, heal, and interact with virtually everything in their surroundings. This design pays homage to the classic survival horror genre and its emphasis on puzzles and adventure. Nonetheless, the similarities to traditional survival horror end here.
Survival-Like Replayability
One of the defining features of Oxide Room 104 is its replayability. After each death or completion of the game, the player's character reappears in the bathtub of room 104. However, there is a cost: each respawn comes with one less life and an increasingly hostile motel. Enemies change their locations or new foes emerge, enhancing the game's overall challenge. Despite the limited variety of adversaries and the game's technical constraints, the terror remains palpable.
Interestingly, the game defies the norm of rewarding players with advantages after multiple deaths. Instead, Oxide Room 104 engrains a brutal reality: adapt or suffer the consequences. The gameplay evolves intuitively, and players gradually learn from their trial-and-error experiences, becoming more determined to survive at all costs. The game can be completed in just over two hours, but its replayability extends well beyond that.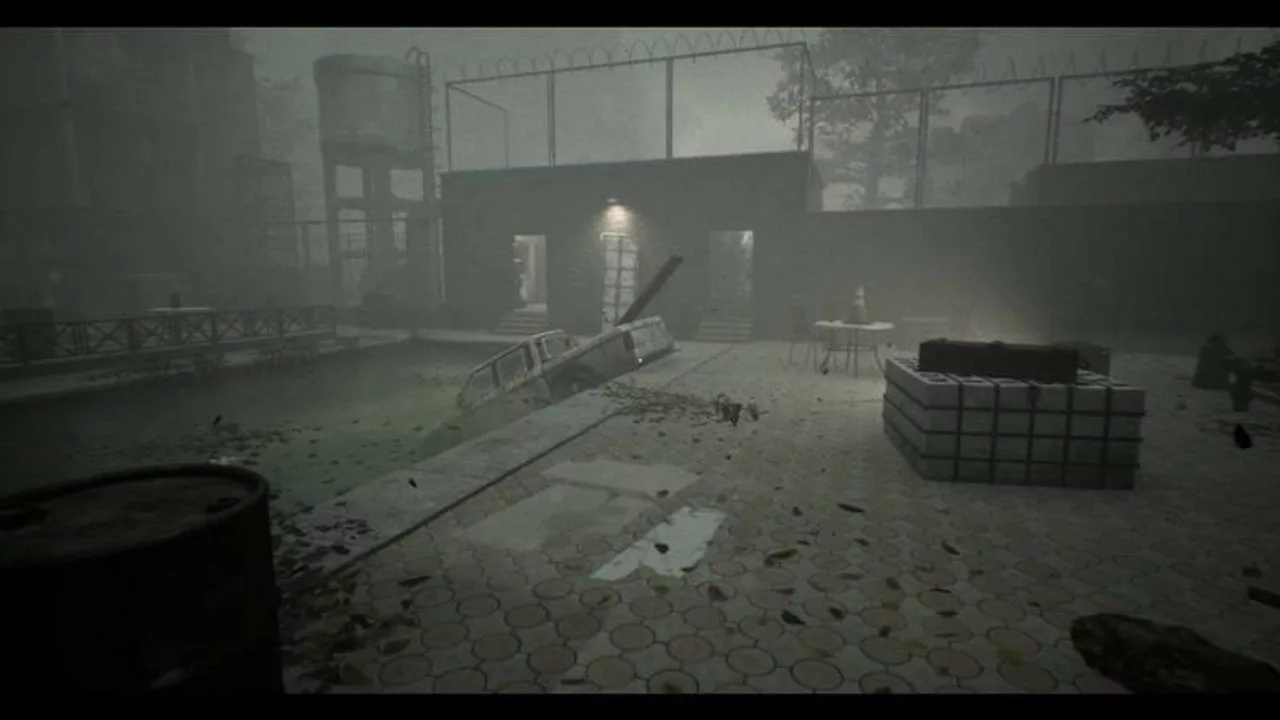 Engaging Puzzles and Challenges
Oxide Room 104's puzzles add a layer of freshness and originality to the game. While not overly complex, these puzzles are ingeniously crafted and can change after each death, whether in the location of objects, enemies, or the puzzle structure itself. However, the game could benefit from more complex scenarios and a greater variety of puzzles.
Each room in the motel has its unique "story," challenges, and puzzles to solve. The game successfully recaptures the classic essence and pressure of traditional escape rooms. Players must decide where to begin, how many times to "die" (with all its implications), and which path to take to reach their desired ending. This gameplay mechanic also forces players to confront the consequences of their mistakes.
After each death, there is no quick way to "reset" the game; players must complete the cycle before starting anew. Unfortunately, this aspect can detract from the game's overall dynamism and may feel like a cumbersome burden to some players.
A Luxurious Artistic Experience Amidst Technical Humility
Oxide Room 104 may initially appear to have a simple technical foundation, with subpar textures, last-generation character models, and sparse environments hidden behind a thick fog. However, this initial impression is far from the truth. In reality, the game's artistic prowess manages to compensate for its technical shortcomings, creating an immersive and captivating experience.
Masterful Narrative, Atmosphere, and Sound Design
The game's true strength lies in its exceptional narrative, atmospheric, and sound direction. Each click, moan, and melody sends chills down the player's spine, beginning from the very first moment. Furthermore, the voice acting is top-notch, seamlessly blending with the narrative and carefully crafted setting.
Jorge Vigo Da Silva, who plays the protagonist Matt, and the versatile Sergi Carles, who brings the villainous doctor to life, infuse the game with a sense of realism and depth that is often absent from horror titles.
Technical Performance: A Mixed Bag
While Oxide Room 104 does suffer from certain graphical limitations and occasional FPS drops, its overall performance is adequate. However, the lengthy loading times, particularly at the beginning of the game or after a death, can detract from the immersive experience.
Oxide Room 104: A Unique Blend of Body Horror and Escape Room Elements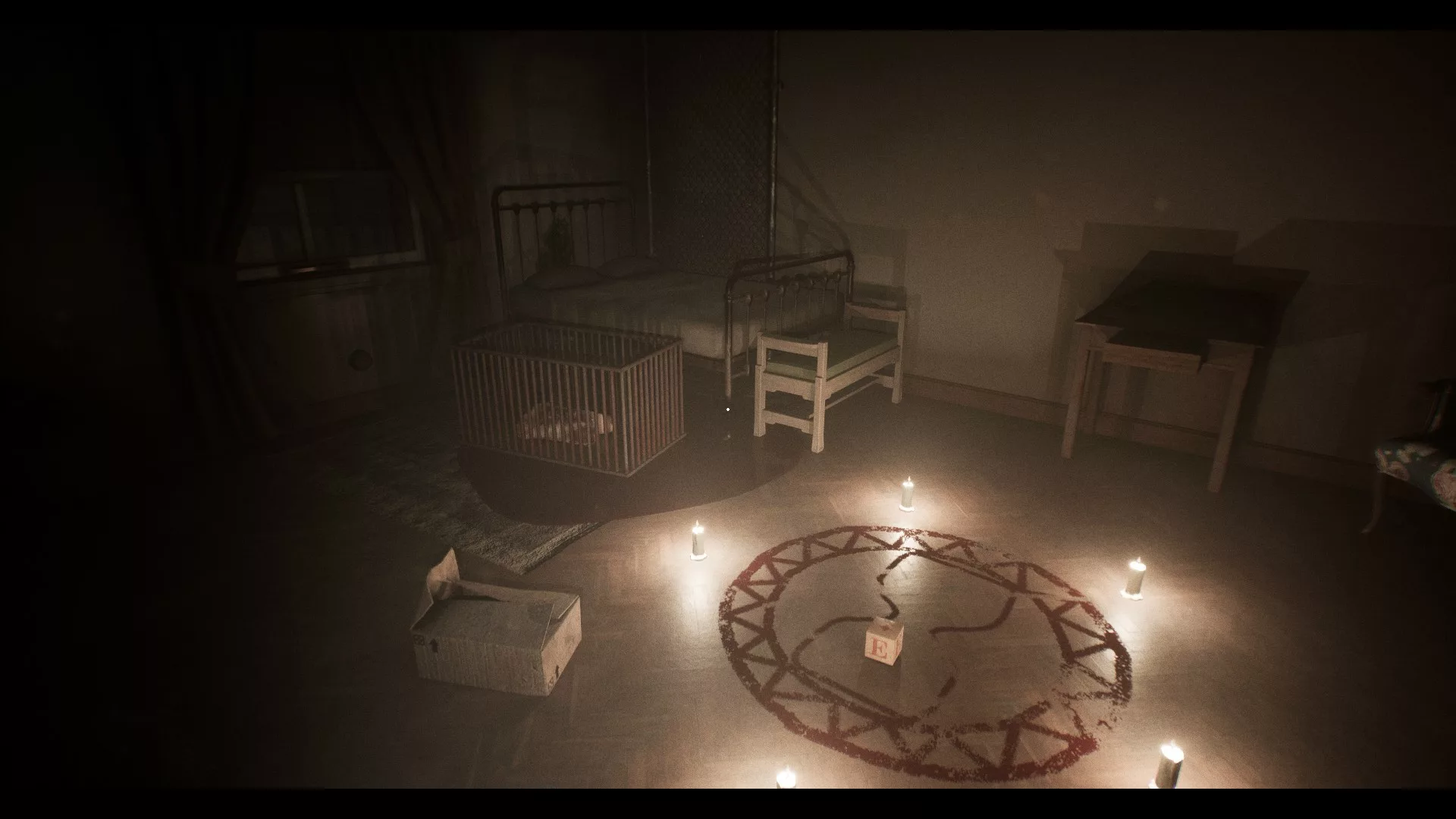 Despite its unassuming technical presentation, Oxide Room 104 is overflowing with originality. Its cyclical nature, reminiscent of rogue-like games, and its oppressive atmosphere, inspired by escape rooms and series like Silent Hill, are skillfully combined with a meticulous, quasi-transmedia narrative, an exceptional setting, and high-quality voice acting. This unique combination sets it apart from traditional survival horror games.
Engaging Mechanics and Intuitive Puzzles
The game's diverse gameplay mechanics and intuitive puzzles serve as the cherry on top of an already impressive experience, making it a must-have for fans of the horror genre. However, it is important to acknowledge its shortcomings, such as the aforementioned graphical limitations, short duration, the way it handles player death, and excessively long loading times. Despite these issues, Oxide Room 104 remains a captivating and immersive journey for horror enthusiasts.
The Review
Oxide Room 104
Oxide Room 104 is a compelling and immersive horror gaming experience that manages to breathe new life into the genre. With its unique blend of body horror, escape room, and rogue-like elements, the game offers players a fresh and engaging challenge. The game's artistic direction, exceptional voice acting, and well-crafted puzzles further enhance the experience. However, it is important to recognize that the game is not without its flaws, such as its outdated graphics, relatively short length, and long loading times. Nonetheless, for fans of the horror genre, Oxide Room 104 is a worthwhile addition to their gaming library, providing a haunting and memorable journey that will keep them on the edge of their seats.
PROS
The game effectively blends elements of body-horror, escape room, and rogue-like genres.
The artistic section is particularly noteworthy, with excellent visual style.
The setting and puzzles are well-crafted and thought-out.
CONS
Technically, the game appears outdated, which hinders its ability to scare players.
The game's length is relatively short.