Gaming enthusiasts who enjoy playing their favorite titles on the go are eagerly anticipating the release of the ASUS ROG Ally portable PC. The device has already piqued the interest of many due to its impressive capabilities that put it in competition with the Steam Deck.
We are now getting to know more about its technical specifications, and the latest reports reveal the details of its processor. As previously predicted, the ASUS ROG Ally will feature the Phoenix series chip based on the Zen4 and RDNA3 architecture.
The processor, called AMD Ryzen Z1 Extreme, is a modified version of the Ryzen 7 7840U system, specially adapted to meet the needs of the portable gaming computer.
It boasts 8 cores and 16 threads, with a base clock speed of 3.3 GHz that can reach a maximum of 5 GHz. In comparison, the maximum clock speed of the Steam Deck is 3.5 GHz.
The graphics system of the ASUS ROG Ally utilizes 6 computing units, which equates to 768 FP32 cores for a double RDNA3 design. Geekbench reports a maximum clock frequency of 800 MHz, but it may slightly surpass this in reality.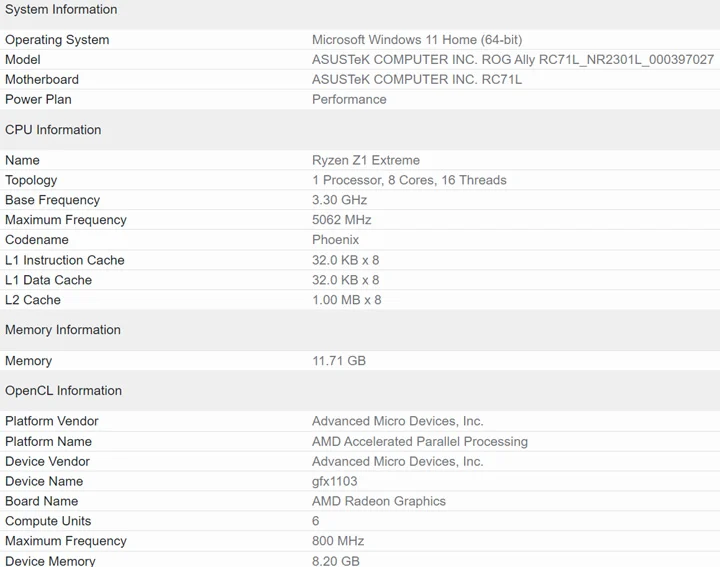 An Efficient Processor and Powerful GPU
As previously mentioned, the portable gaming computer will be offered in two variants, RC71L and RC71X, with no confirmed differences between them as of yet.
The processor is designed to work with 16 GB of LPDDR5 RAM, and gamers can install their games on a PCIe Gen4 SSD with a capacity of 512 GB.
The ASUS ROG Ally will also feature a Full HD display with a low latency of just 7 ms and a high brightness of 500 nits, allowing gamers to play comfortably even on sunny days.
The device comes installed with the Windows 11 system, ensuring full compatibility with game distribution platforms such as Steam, Epic Games, and Xbox Game Pass, providing access to a vast array of titles.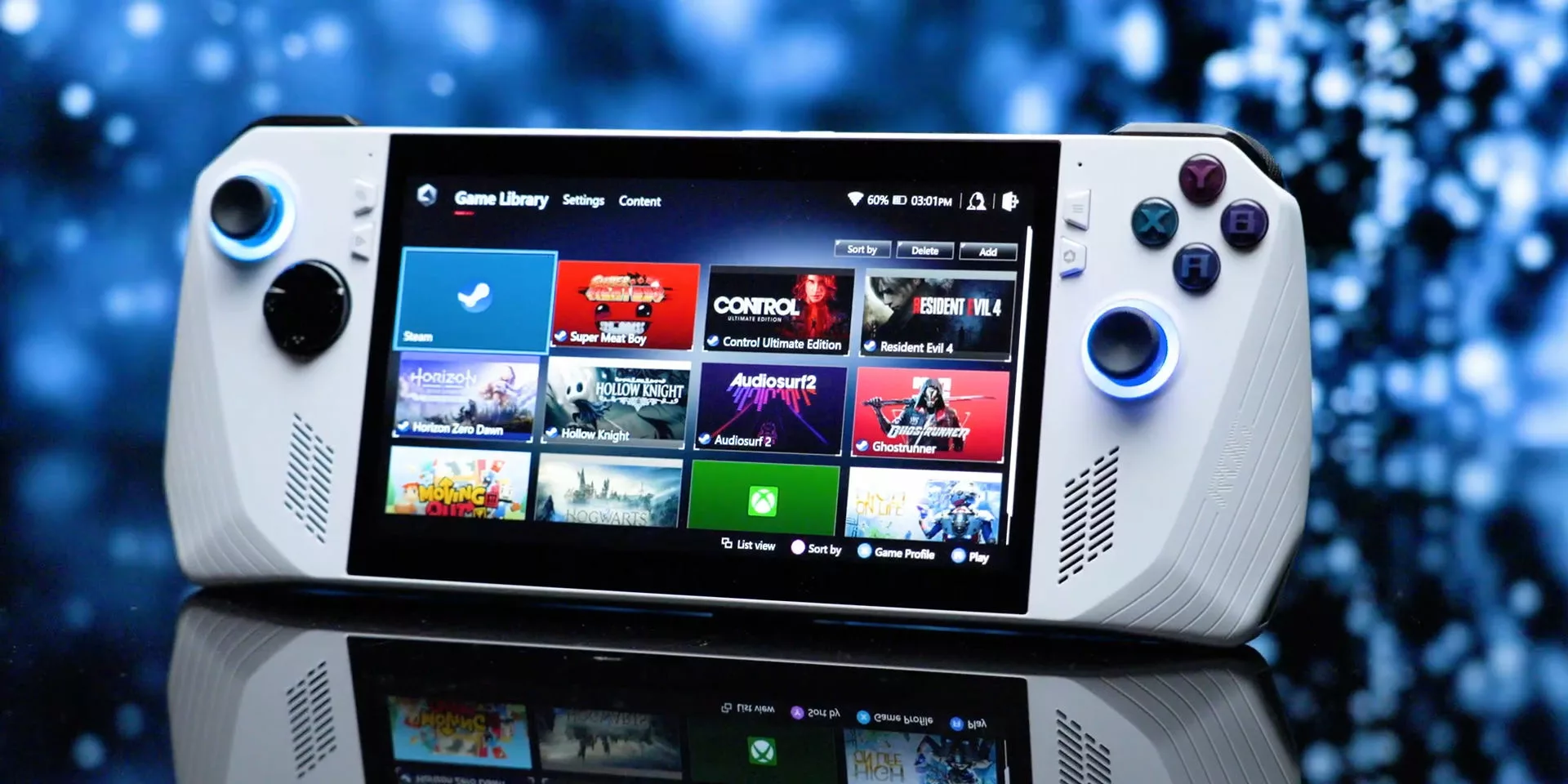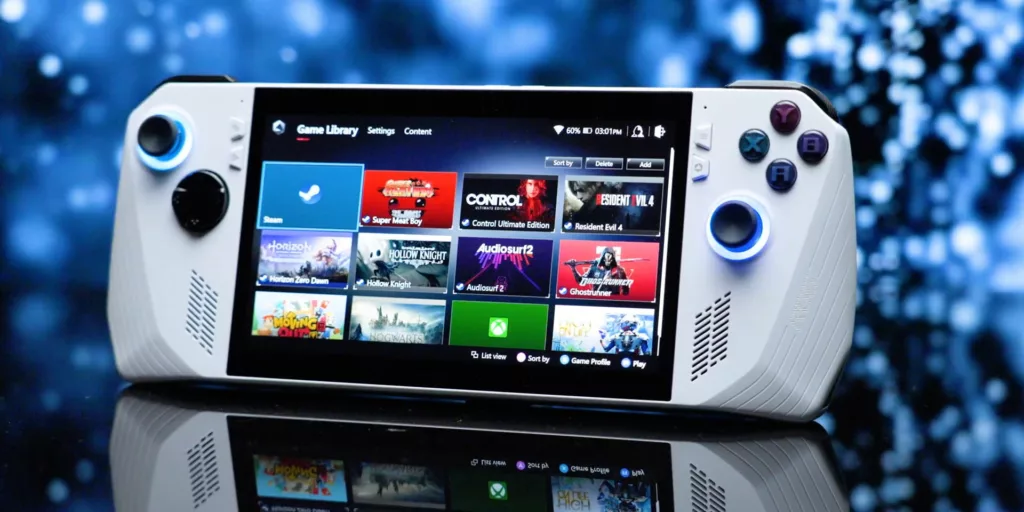 The ASUS ROG Ally portable gaming computer will be available for purchase later this quarter, with prices starting from $649. While this may seem like a considerable amount for a portable gaming device, we must remember that it is a powerful and capable device that will allow for smooth gameplay of even the most demanding games.
In summary, the ASUS ROG Ally portable gaming PC promises to offer a formidable combination of a powerful processor, efficient graphics system, and an impressive display.
The device's compatibility with leading gaming platforms and ample storage space further enhances its appeal to avid gamers. With the launch date just around the corner, fans eagerly await the release of this device that will undoubtedly take portable gaming to the next level.
Are you a proud owner of the latest Steam Deck, and feeling spoilt for choice from the vast ocean of games? We've got you covered. Explore our handpicked list of "15 Top Games to Play on Your Steam Deck". Navigate through a mix of latest releases, nostalgic classics, and hidden indie gems. No matter what your gaming style or preferences are, there's a game for you. So, why wait? Let's dive in and level up your gaming experience now!