SCS Software, the team behind Euro Truck Simulator 2, continues to breathe new life into the game's depiction of Germany. Their latest blog post offers a sneak peek at their most recent project – a comprehensive makeover of the coastal city, Rostock.
Rostock: A City Revitalized
In this ambitious endeavor, the developers are meticulously redesigning the location, reconstructing both logistic and residential districts, along with the city's iconic historical buildings. A highlight of this revamp is the city's port area, which is not only visually appealing but also functional, as players will have the opportunity to utilize the ferry services.
While the city's transformation brings a fresh look to the game, it also offers players an enhanced experience and a greater sense of immersion when driving through the scenic streets of Rostock.
The Journey Forward: More Upgrades on the Horizon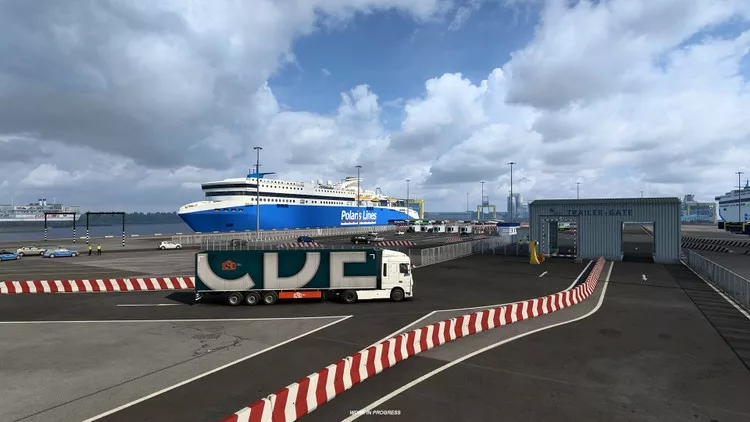 Following the successful overhaul of Southwest Germany in Update 1.47, SCS Software now shifts its focus to the rest of the country. These continued improvements reflect the team's commitment to providing an authentic and immersive gameplay experience.
The upcoming update, 1.48, will feature the newly revamped Rostock, along with other parts of Germany that are currently under reconstruction. However, the release date for this update remains undisclosed for the time being.
As the developers continue to redefine the Euro Truck Simulator 2 landscape, players can look forward to more detailed and realistic representations of the cities they traverse. This ongoing commitment to quality ensures that the game stays fresh and engaging, even for long-time players.