Hi-Fi Rush, the electrifying rhythm slasher, is about to rock your world with its upcoming Arcade Challenge update. Developed by Tango Gameworks, this highly anticipated update introduces two exhilarating game modes and unleashes the devastating special attacks of the distinguished CNMN and the lovable Smidge, the tutorial fridge.
Set to release on July 5th, this update is packed with fresh challenges, exciting features, and even some bonus cosmetics and photo mode stickers to enhance your Hi-Fi Rush experience.
Power Up, Tower Up – A Twist on the Rhythm Tower
"Power Up, Tower Up" is a game mode that will surely grab your attention. This innovative twist on the beloved Rhythm Tower mode adds a whole new layer of excitement to Hi-Fi Rush. In the traditional Rhythm Tower, players face a series of fights against the clock, with stylish combat maneuvers adding precious time.
However, in "Power Up, Tower Up," there is no ticking timer (at least based on the preview footage). Instead, players begin stripped of their abilities, dealing meager damage, and equipped with a limited health pool. Fear not! After each victorious battle, you'll have the chance to select from a variety of random rewards that will restore your full potential. Be warned, though, as some rewards may come with unexpected twists.
For example, while certain rewards may increase your score, they may also amplify enemy damage in the next wave. The resemblance to the boons offered by primordial Chaos in Hades adds a delightful touch of familiarity and intrigue to this captivating mode.
BPM Rush – A Rhythm Challenge Like No Other
Prepare to challenge your rhythmic skills to their limits in the all-new "BPM Rush" game mode. In this adrenaline-fueled mode, the beat starts at a standard 124 BPM and progressively escalates to a mind-boggling 200 BPM for those who can withstand the intensity.
Staying on beat is already a demanding task, but for those with an unwavering passion for metal, this mode presents an extraordinary challenge that will truly put their rhythmic prowess to the test. Can you keep up with the escalating tempo and emerge victorious in this ultimate test of timing and precision?
Devastating CNMN Attacks and Smidge's Role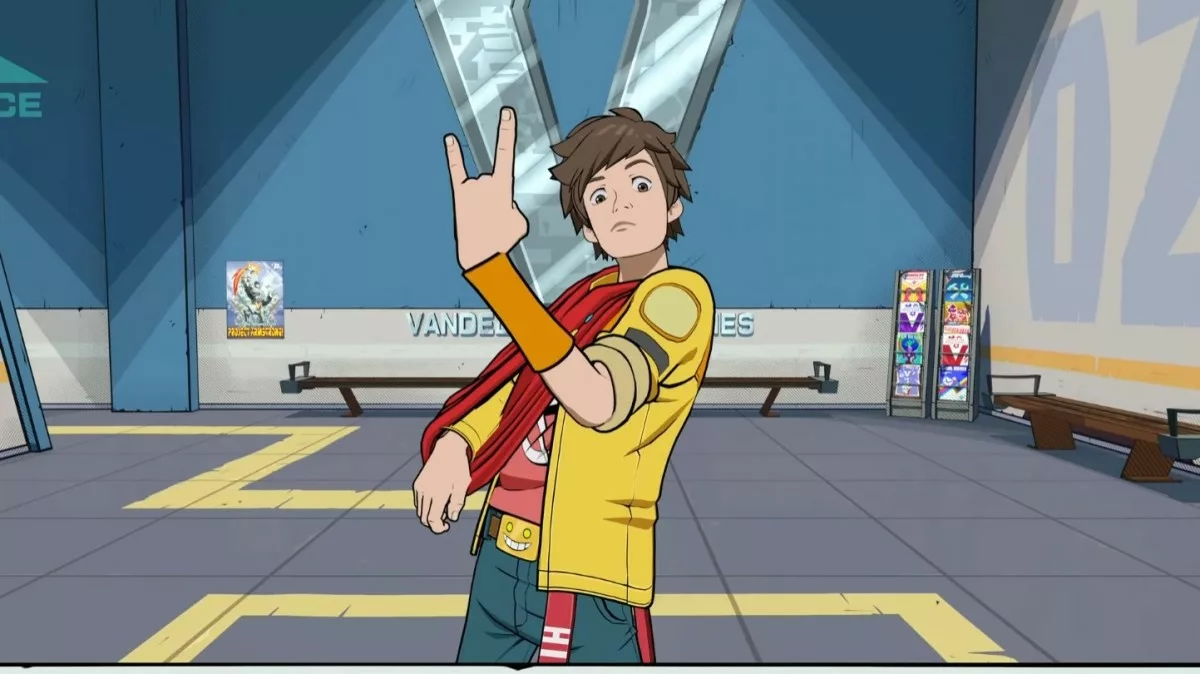 The update trailer showcases the awe-inspiring special attacks of CNMN, the distinguished robot, and the unexpected combat abilities of Smidge, the tutorial fridge. These non-combatants become formidable weapons in the hands of the game's protagonist, Chai, showcasing the incredible depth and imagination of Hi-Fi Rush.
The sight of CNMN and Smidge unleashing their devastating attacks adds an extra layer of excitement and spectacle to the game, promising epic battles and jaw-dropping moments.
An All-Inclusive Update
The Arcade Challenge update isn't just about game modes and special attacks; Tango Gameworks has gone the extra mile to provide additional content for Hi-Fi Rush enthusiasts. Alongside the thrilling new features, players can look forward to a range of fresh cosmetics and photo mode stickers. These additions will allow you to further personalize your gameplay experience and capture memorable moments in Hi-Fi Rush's vibrant and pulsating world.
Mark your calendars for July 5th and get ready to embark on a journey like no other in Hi-Fi Rush. With its two new game modes, powerful CNMN attacks, and an array of bonus content, this update promises an unforgettable and rocking experience.
Tango Gameworks continues to push the boundaries of rhythm-based gaming, delivering fresh challenges and captivating features that will leave players craving for more. Stay tuned, sharpen your senses, and prepare to unleash your inner rockstar in the quest for rhythmic domination.
The Best Xbox Games You Haven't Played: Broaden your gaming horizons and discover a trove of overlooked gems. Check out our curated list of Underrated Xbox Exclusives now!