Nintendo continues to bring excitement to gamers with the upcoming release of Pikmin 4, which is set to hit stores worldwide on July 21. As we eagerly await the full game, Nintendo has given us a special treat by releasing a demo for Pikmin 4, allowing players to experience a preview of this highly anticipated title.
Early impressions of Pikmin 4 have been positive, with many praising the game's captivating gameplay and charming world. The demo offers a glimpse into what could be the definitive Pikmin adventure. If you're a fan of the series or simply curious about this unique game, now is your chance to try it out for yourself.
How to Download the Pikmin 4 Demo from the Nintendo eShop
The Pikmin 4 demo is available for download on the Nintendo eShop. To get your hands on it, follow these simple steps:
Access the Nintendo eShop on your Nintendo Switch.
Use the search engine (magnifying glass) to search for "Pikmin 4."
Select the game tab and choose the trial version.
Hit the download button to start the download process.
Please ensure that you have at least 4.8 GB of free storage space on your device before downloading the demo. It's worth noting that the demo includes the first few hours of the game, allowing you to get a substantial taste of what Pikmin 4 has to offer. Even better, your saved data from the demo can be transferred to the full version of the game when it releases.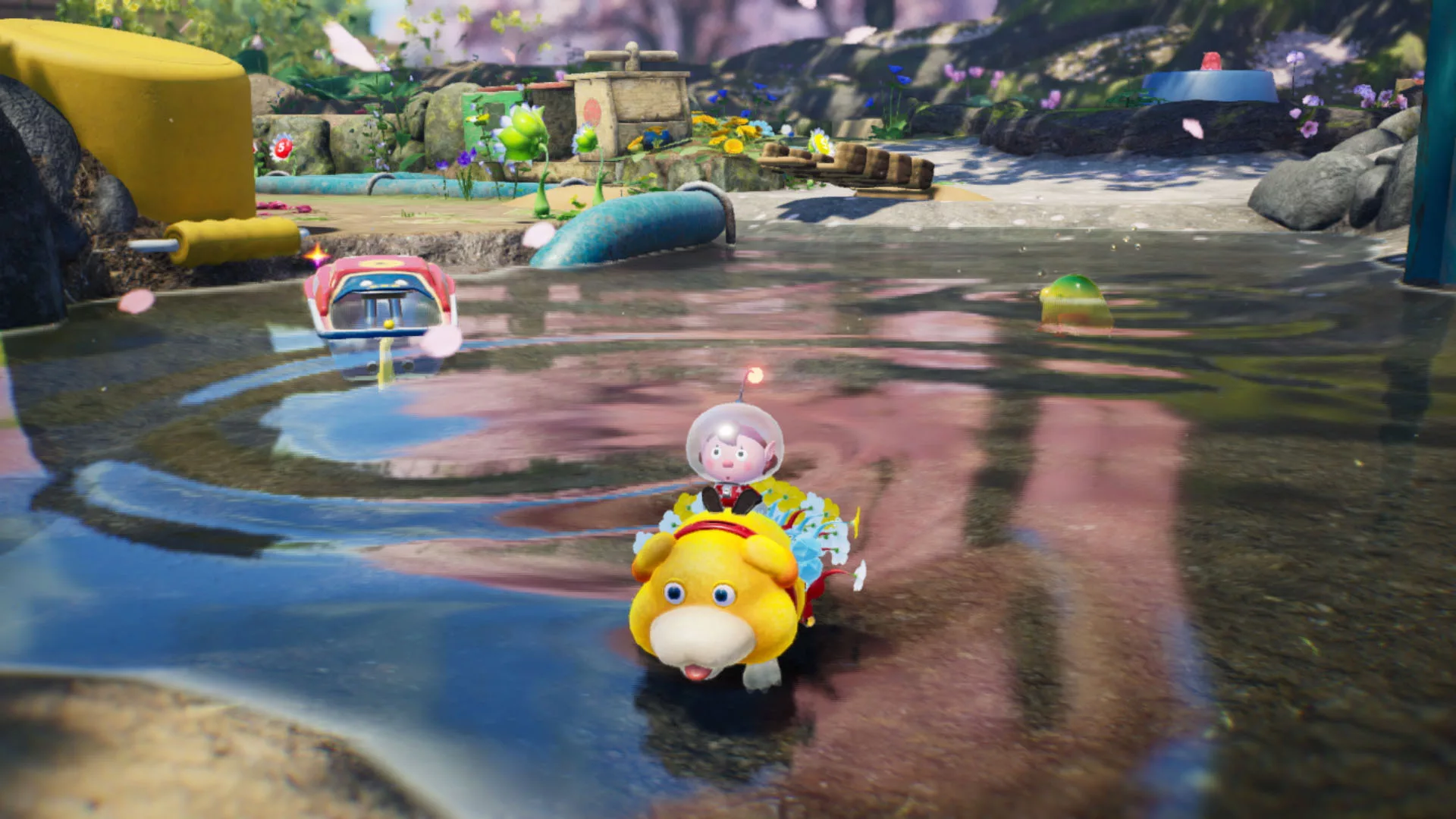 The full version of Pikmin 4 is scheduled to release on July 21, exclusively for the Nintendo Switch. So, if you enjoy the demo and can't wait to embark on a captivating adventure with the Pikmin, make sure to mark this date on your calendar.
Don't miss out on the opportunity to explore the world of Pikmin 4 before its official release. Download the demo now and join in on the excitement as you guide your colorful companions through unique challenges and charming environments.
Strategize, Solve, and Explore! From the nostalgic memories of the GameCube era to the exciting innovations of Pikmin 4, get an in-depth look at the evolution of this beloved franchise. Unearth the hidden treasures of the Pikmin series now!