Exciting news for RPG enthusiasts! Grinding Gear Games has unveiled their plans for Path of Exile 2, taking the gaming world by storm. The action-packed RPG is gearing up for a closed beta in June 2024, following its grand announcement at ExileCon 2023 over the weekend.
Initially conceived as an expansion to the existing Path of Exile, the developers' vision evolved dramatically during the development process. Now, Path of Exile 2 will emerge as a full-fledged standalone game, inviting players to embark on a thrilling adventure in the world of Wraeclast, years after the events of the original Path of Exile.
Unraveling the Corruption
In the sequel, players will return to Wraeclast, seeking to quell the relentless spread of corruption. Brace yourselves for an epic journey featuring a fresh six-act campaign, a staggering 100 distinct environments, and a multitude of challenges to overcome. Prepare to face a vast array of adversaries, with 600 unique monsters and a challenging roster of 100 bosses.
Path of Exile 2 brings to the table an exciting array of choices for players. Dive into a diverse roster of twelve character classes, with two options for every combination of Strength, Dexterity, and Intelligence.
Each class variant boasts a unique playstyle, but the real magic happens when players combine skills from various classes, creating personalized and powerful character builds. To further deepen the experience, each of the twelve character classes offers three Ascendancy specializations, giving a grand total of 36 Ascendancy Classes to explore.
A Treasure Trove of Features
The forthcoming RPG extravaganza comes laden with an abundance of features. Get ready to experiment with 240 Skill Gems and 200 Support Gems, delve into a Passive Skill Tree brimming with 2,000 skills, and revel in the diversity of 700 equipment base types. For the thrill-seekers, there are 100 endgame maps, challenging boss fights, and modifiers that breathe new life into familiar leagues.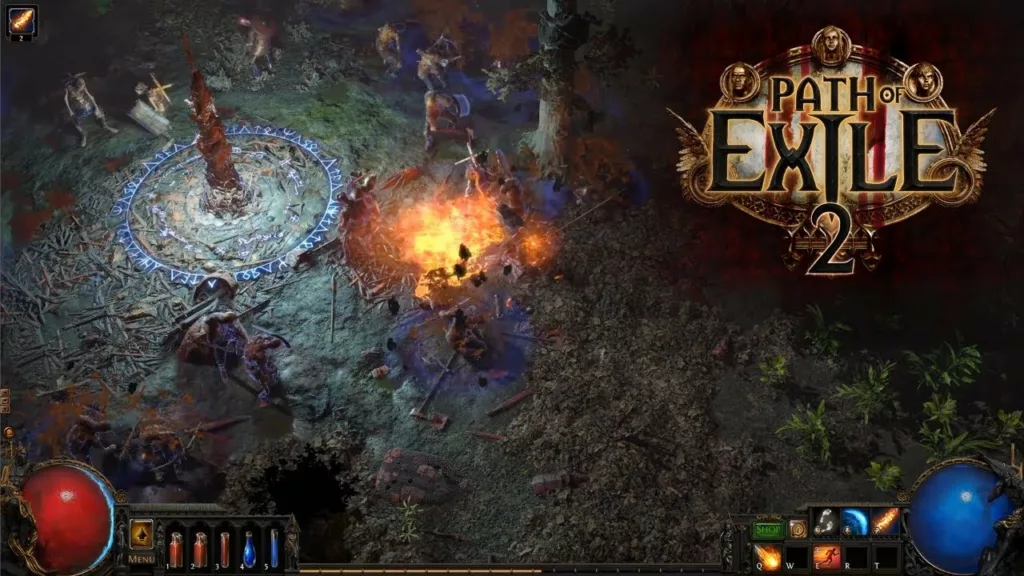 In a bid to preserve the seamless integration of the two games, Grinding Gear Games promises to continue delivering expansions for both Path of Exile and Path of Exile 2. Furthermore, all purchases will be shared between the two, allowing players to transition effortlessly between the two exciting worlds.
Path of Exile 2 was initially unveiled at Grinding Gear's ExileCon in November 2019, with a projected beta release by "very late 2020." As the highly-anticipated sequel draws nearer, fans eagerly anticipate embracing the new world of adventure and challenge.
Similar to its predecessor, Path of Exile 2 will remain a free-to-play online multiplayer game, catering to the thrill of co-op for up to six players. The game will be available across multiple platforms, including Mac, PC, PlayStation 5, and Xbox Series X.