The gripping tale of The Walking Dead left its mark on viewers around the world, concluding in 2022. While the main series may have ended, fans can still delve into the universe through spin-offs that provide fresh narratives for cherished characters.
One such upcoming spin-off is "The Walking Dead: Daryl Dixon," where we follow the iconic protagonist as he embarks on a new adventure beyond his familiar territory, venturing into France to face novel challenges and missions.
However, amid the excitement, one question lingers: Why does Daryl Dixon, the show's most beloved character, never appear in the original comics?
A Character Too Complex for Comics
Daryl Dixon is an undisputed essential of the TV series, a pivotal figure adored by audiences and instrumental to the storyline's evolution. Yet, in the world of comics, Daryl's presence is notably absent.
His character isn't part of the source material, but instead, an original creation tailored to the AMC television adaptation. The creator of The Walking Dead, Robert Kirkman, recently shared insights with ComicBook, shedding light on why Daryl Dixon's journey hasn't been replicated in the comic panels.
Daryl, along with his brother Merle, was conceived by a collaborative effort from the show's creative team, including Season 1 writers Jack LoGiudice and Charles Eglee, as well as Frank Darabont, who bestowed their names.
While Daryl's on-screen triumph is undoubtedly credited to the character's portrayal by talented actors, Kirkman emphasizes that his absence from the comic serves a specific purpose.
Kirkman states, "I've never done it because it would feel bad to bring so many other people's work into comics. I have never wanted the series to interfere with the comic, because it is the comic that makes the series possible."
Preserving the Integrity of the Comic Series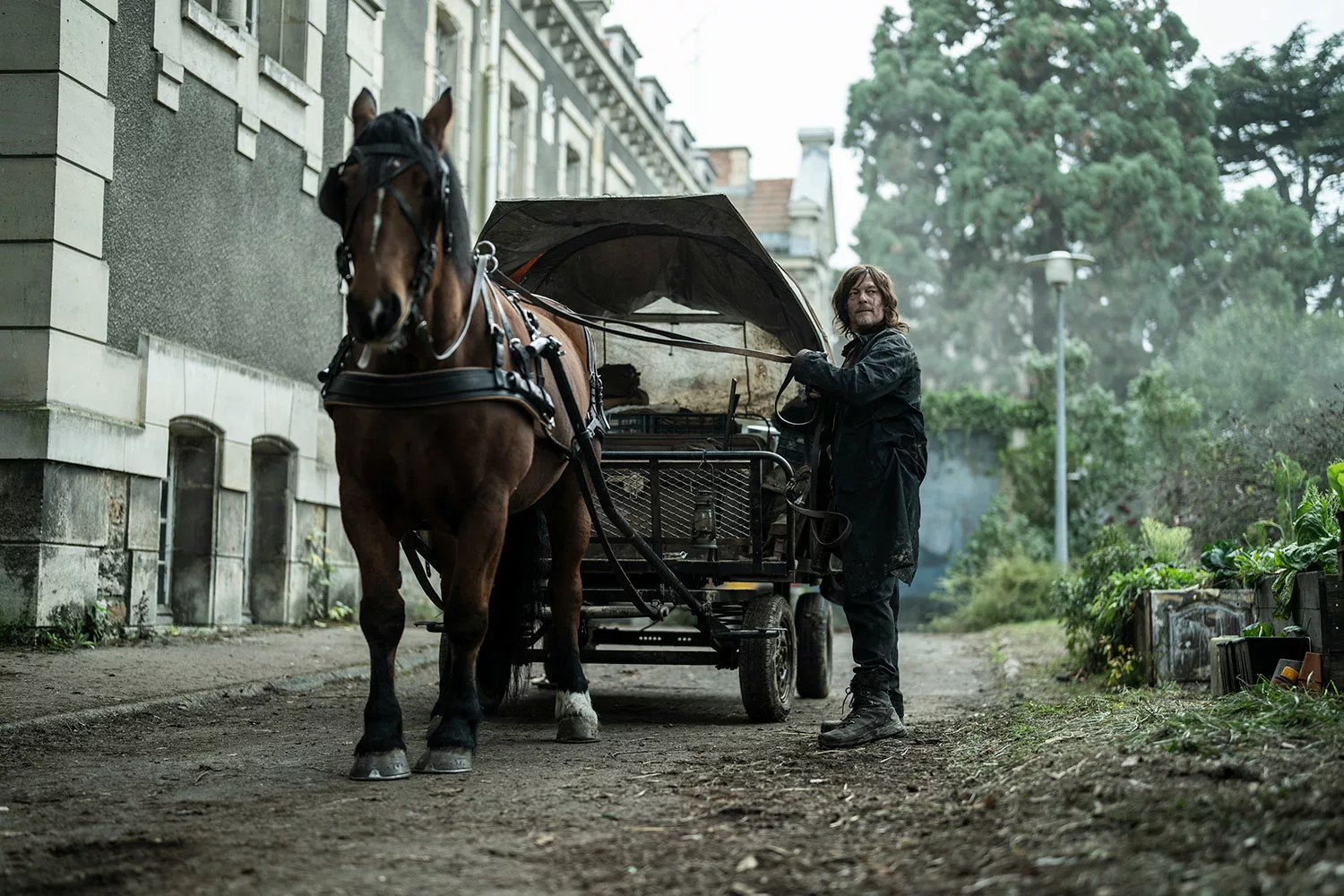 Kirkman's explanation unveils a deep respect for the medium of comics and a dedication to preserving the distinctiveness of each narrative platform.
His intention was to ensure that the television series didn't alter the essence of the original comic's storylines and characters. This principle has remained steadfast, reinforcing the authenticity and cohesiveness of the comic series.
Though Daryl Dixon remains confined to the television universe in the comics, fans need not despair. The forthcoming spin-off, "The Walking Dead: Daryl Dixon," is set to premiere on September 10.
This news offers a glimmer of excitement for aficionados of the series and, particularly, for ardent Daryl enthusiasts. The continuation of Daryl's story promises to deliver more of the unforgettable moments that have made him a beloved fixture in The Walking Dead universe.
Anime isn't just about the heroes; the adversaries give stories depth and conflict. If you've ever been captivated by the complexities of a dark anime character, you won't want to miss our deep dive into the most iconic villains that anime has birthed.