Stepping into the adrenaline-packed universe of Ethan Hunt and his team is akin to navigating a maze filled with twists, turns, and jaw-dropping stunts. If you've ever felt overwhelmed or unsure about how to watch the Mission Impossible movies in order, fret not! Our guide is here to light your way.
Beginning with the 1996 cinematic sensation 'Mission: Impossible', and moving forward to the much-anticipated 'Dead Reckoning Part Two', we've meticulously mapped out the series based on their release dates. But we won't just guide you chronologically; we'll also sprinkle in essential insights, fun facts, and perhaps some mission briefings, giving you a holistic viewing experience.
So, strap in, hold tight, and get ready to dive deep into a cinematic universe where the lines between the possible and impossible blur, where every mission seems like the ultimate challenge, and where Ethan Hunt never backs down. Welcome to your ultimate Mission: Impossible journey!
Navigating the Mission Impossible Movies in Order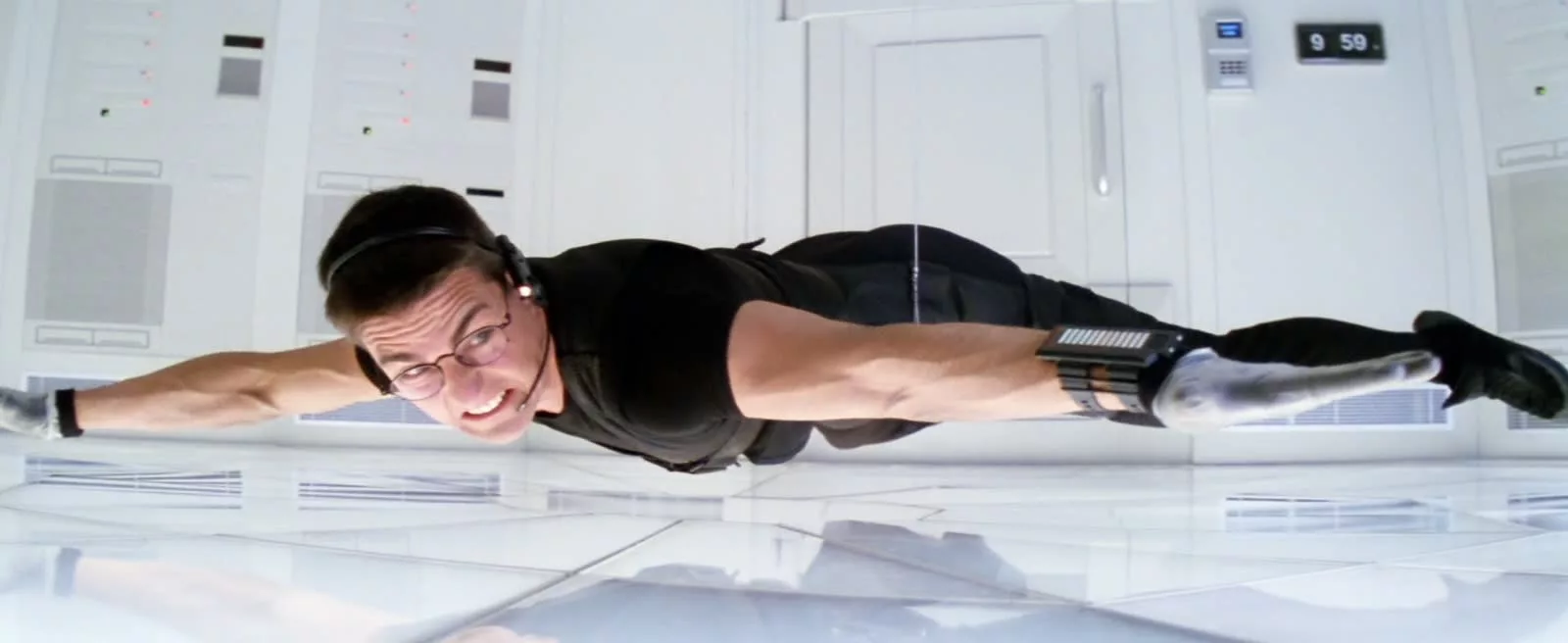 Unraveling the Mission: Impossible series might seem a bit daunting, but rest assured, it's quite straightforward, and you don't need to be overly concerned with keeping the events in their chronological sequence. The key to enjoying these movies lies in the order they were originally presented to the public, each new release offering an exciting continuation of the thrilling storyline.
While the series offers glimpses into the past with some tantalizing flashbacks – such as the revealing snapshot into Ethan Hunt's life before joining the Impossible Missions Force (IMF) seen in 'Dead Reckoning' – the main narrative flow follows the sequence of release dates.
Start your mission with the 1996 blockbuster 'Mission: Impossible'. Interestingly, this cinematic marvel unfolds six years subsequent to the timeline of the TV series which inspired it. This first installment kickstarts a chain of action-packed events that define the life of Ethan Hunt, our fearless protagonist.
Your journey through the Mission: Impossible universe should ideally culminate with 'Dead Reckoning Part One', a movie that manages to keep viewers at the edge of their seats with its captivating storytelling. But remember, the action doesn't stop there! The exciting world of Ethan Hunt continues to expand as 'Dead Reckoning Part Two' is all set to hit the screens on June 28, 2024.
So sit back, buckle up, and embark on this thrilling adventure one film at a time, experiencing the series as it was intended to be seen – in the order of their release. In the following, we will talk about each of the movies in order you should watch them. Stay tuned.
Mission: Impossible (1996)
In the inaugural installment of the Mission: Impossible series, the narrative unfurls with a high-stakes situation. CIA agents are entrusted with the grave responsibility of retrieving a stolen disk hidden in the city of Prague. This disk is no ordinary piece of tech; it houses the identities of all active US spies. Their operation, however, goes awry due to an insidious surprise attack. From this deadly encounter, only Ethan Hunt and Claire, wife of the formidable team leader Jim Phelps, emerge unscathed.
Subsequently, the CIA starts suspecting Hunt of orchestrating the disastrous plot, putting him in the crosshairs. Finding himself accused, Hunt steps off the grid, determined to track down the real culprits himself. His sole lead is the enigmatic arms dealer known as "Max," whom he believes could help unravel the intricate mystery.
This grand cinematic adaptation of the beloved '60s spy series "Cobra, Take Over!" is crafted with a rich blend of suspense and action by director Brian de Palma. The storyline is intriguingly complex, punctuated by adrenaline-pumping sequences that keep the audience gripped. Among these, Ethan Hunt's daring intrusion into the FBI's top-security facility stands as a benchmark in suspense cinema, reminiscent of the tension-laden works of Hitchcock!
Mission: Impossible 2 (2000)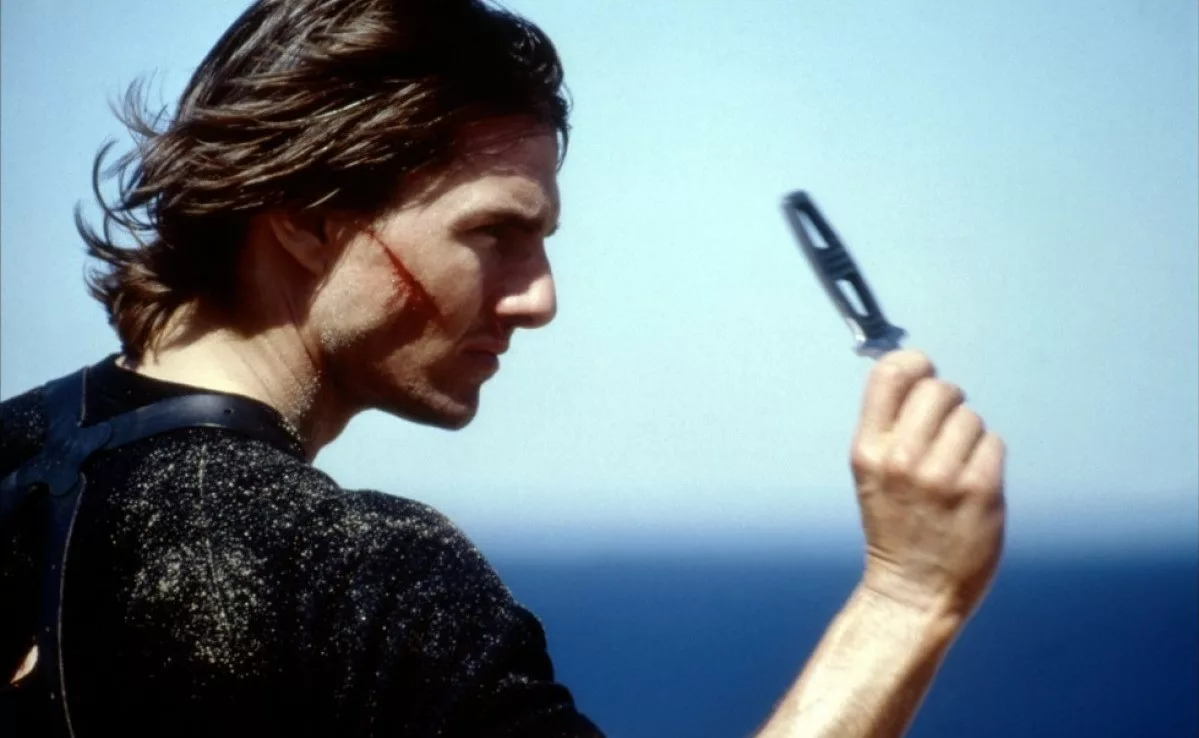 In the second chapter of the Mission: Impossible series, our intrepid hero, Ethan Hunt, is handed another dangerous assignment. He is tasked with locating a stolen, genetically engineered virus known as "Chimera." However, Hunt isn't the only one on this perilous chase. A nefarious international criminal syndicate, masterminded by ex-secret agent Sean Ambrose, has managed to purloin the antidote and is now seeking the deadly "Chimera." Their grand scheme involves infecting the entire planet with this lethal pathogen.
To penetrate this criminal organization, Ethan allies himself with the skilled thief, Nyah, who previously had romantic ties with Ambrose. As they work together, sparks of more than just professional interest ignite between Ethan and Nyah. When Ambrose uncovers the betrayal, he retaliates, escalating the stakes and putting their mission — and lives — in jeopardy.
Mission: Impossible 3 (2006)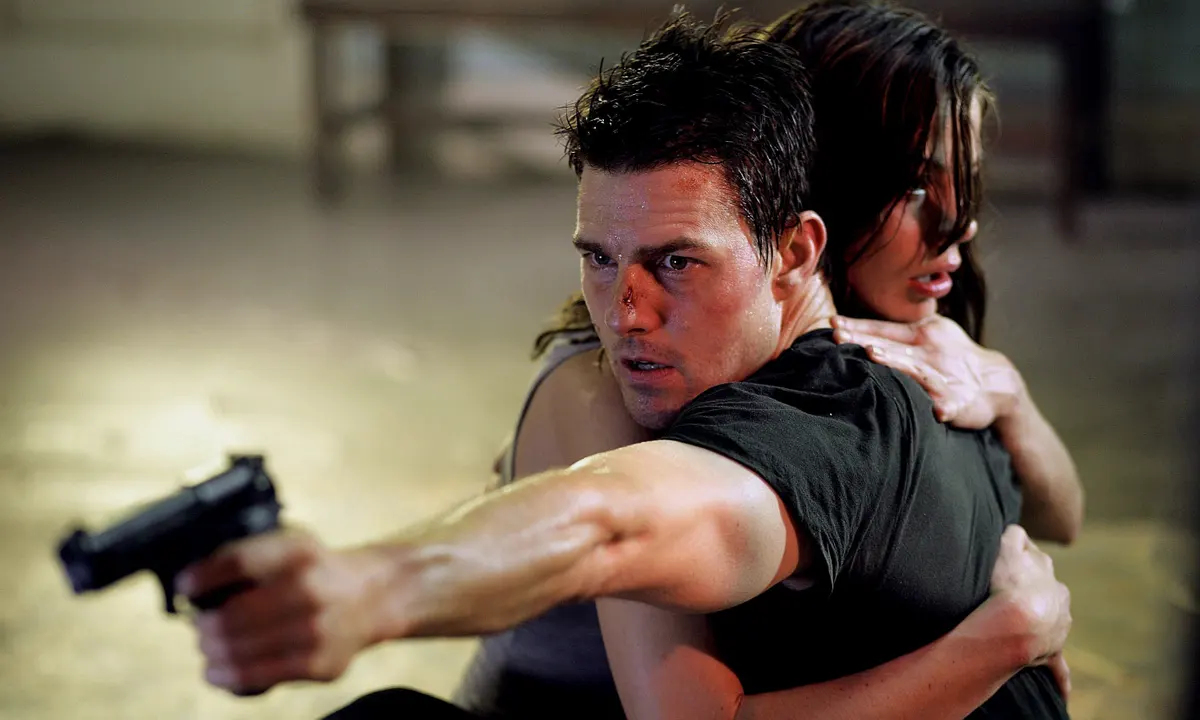 Tom Cruise, an international superstar known for his dynamic roles and heart-stopping action scenes, reprises his iconic role as secret agent Ethan Hunt in the third installment of the Mission: Impossible series, aptly named "M:i:III". This round of high-stakes espionage presents Hunt with his most formidable adversary yet – Owen Davian. Portrayed by the Academy Award® winner Philip Seymour Hoffman, Davian is an unyielding, savage secret trader who proves to be a worthy antagonist.
Promising a roller coaster of riveting action and pulsating suspense, "M:i:III" is guaranteed to keep viewers on the edge of their seats. The film is helmed by JJ Abrams, the creative mind behind the successful series "Lost" and "Alias". Abrams infuses his distinct approach to action, characterization, and humor into this third chapter, offering Ethan Hunt's most humanized adventure yet. Expect a compelling narrative laced with intricate plot twists and a surprising climax – it's an entertainment package that is both thrilling and thought-provoking.
Mission: Impossible – Ghost Protocol (2011)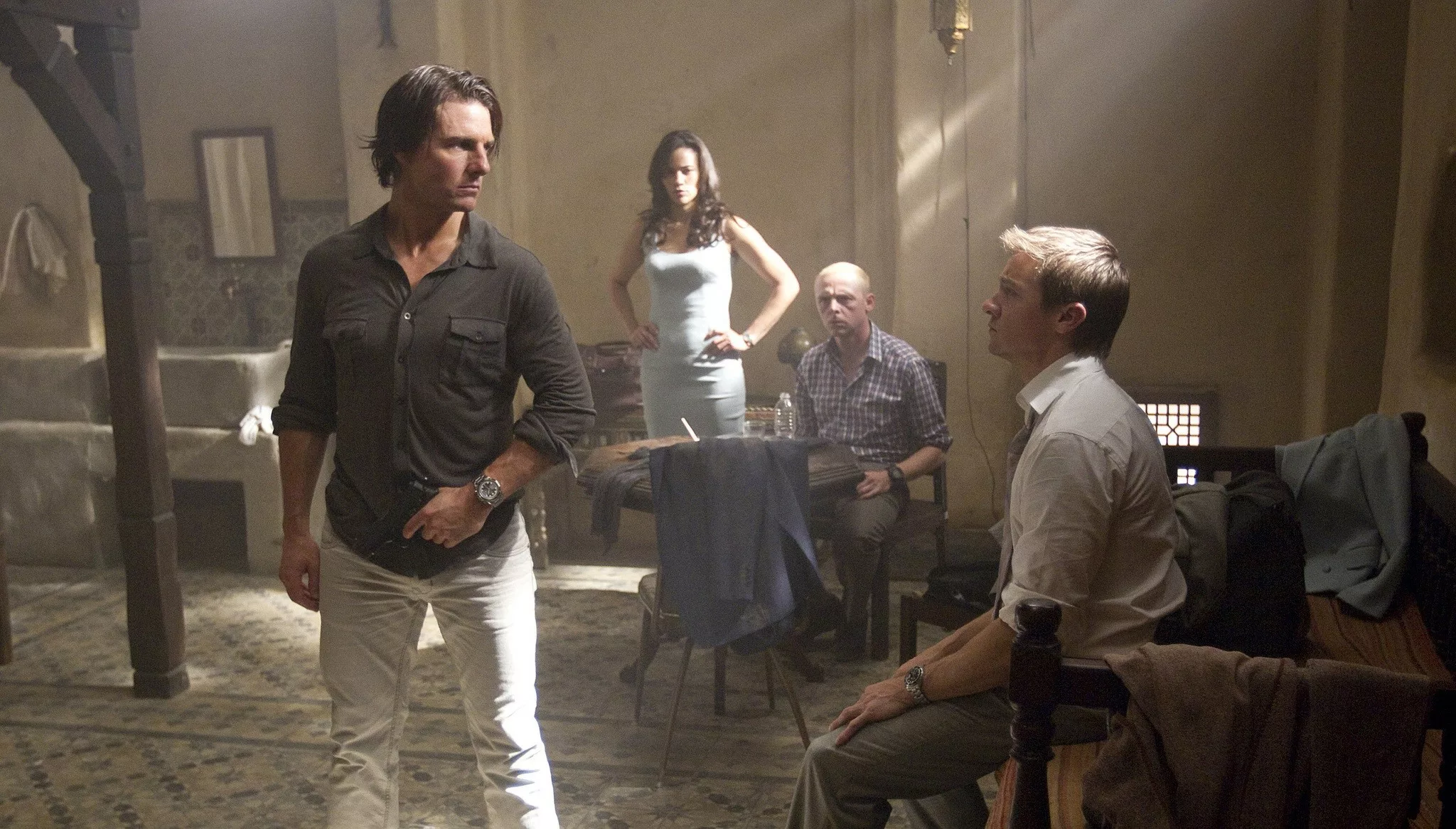 The fourth installment in the series, "Mission: Impossible – Ghost Protocol", showcases Tom Cruise in another adrenaline-pumping quest. This time, he is joined by rising star Jeremy Renner of "The Hurt Locker" fame and the talented Paula Patton, known for her stellar performance opposite Denzel Washington in "Déjà Vu – Race Against Time". Their target is none other than Michael Nyqvist, acclaimed for his role in the "Millennium" trilogy.
This globe-trotting adventure takes them to the historic city of Prague, the bustling metropolis of Moscow, the vibrant cityscape of Vancouver, and the mesmerizing landscapes of Dubai. While in Dubai, Cruise insisted on performing a jaw-dropping stunt himself, involving a daring leap from the towering Burj Khalifa, the tallest building in the world that soars 830 meters high.
The film is directed by Brad Bird, marking his live-action directorial debut following his remarkable successes with Pixar's "The Incredibles" and "Ratatouille". With its potent mix of edge-of-your-seat excitement, unexpected plot turns, and high-stakes action, "Ghost Protocol" promises to push the envelope of the action-thriller genre.
Mission: Impossible – Rogue Nation (2015)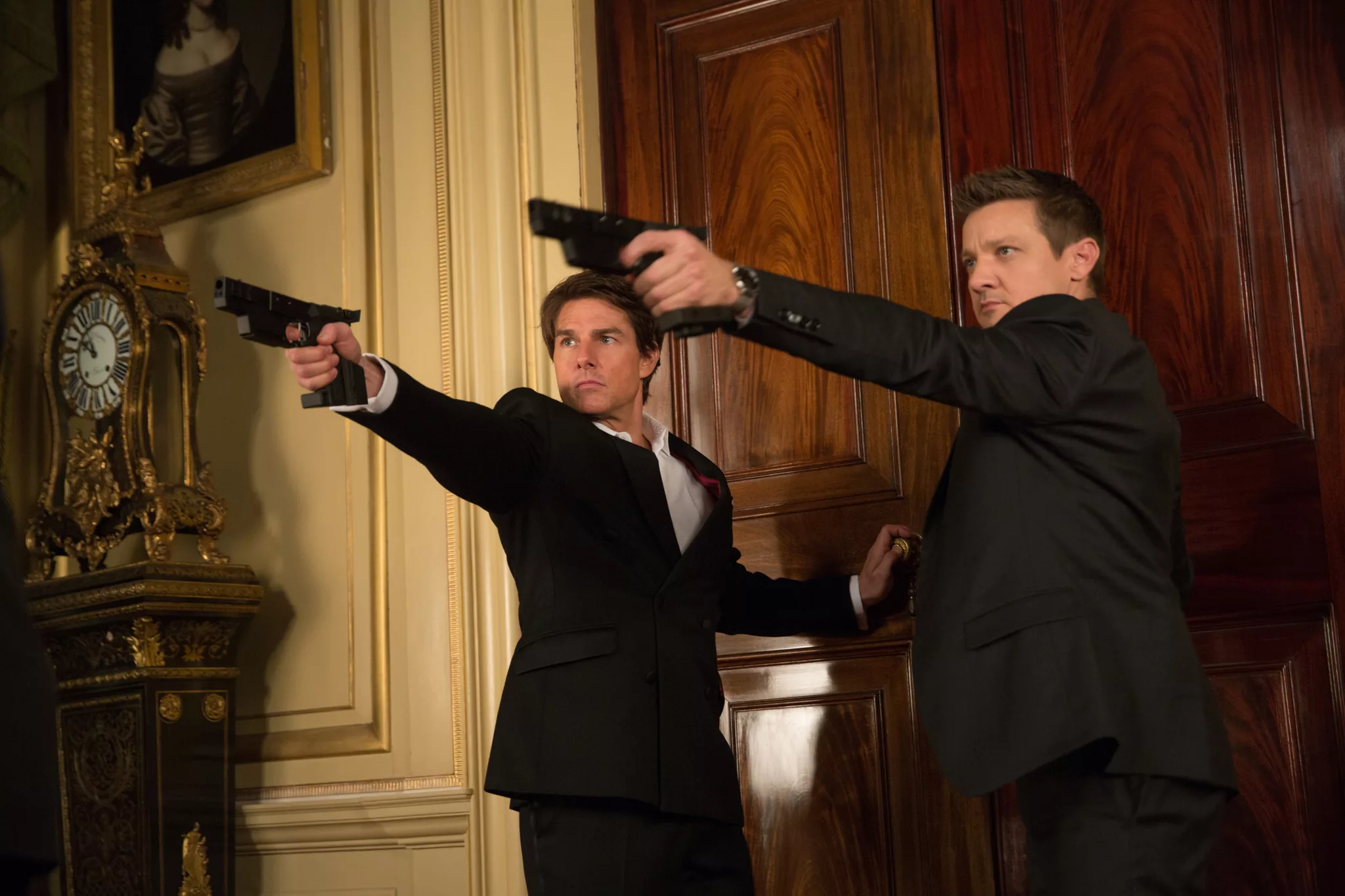 In the fifth gripping episode of the series, Ethan Hunt and his talented team face an unprecedented challenge. This time, they are pitted against adversaries who mirror their own skills and resources, having formed an equally formidable faction of criminals. Hunt's new mission, should he choose to accept it, pits him against his deadliest foe yet: "The Syndicate." This heavily armed terrorist outfit harbors intentions of establishing a new world order through a series of escalating, wild attacks.
To foil these malevolent plans, Hunt and his team embark on a global chase that takes them to various locales, including the historic city of Vienna. This majestic city serves as the backdrop for some of the film's most dramatic scenes, particularly within the grand confines of the State Opera.
Mission: Impossible – Fallout (2018)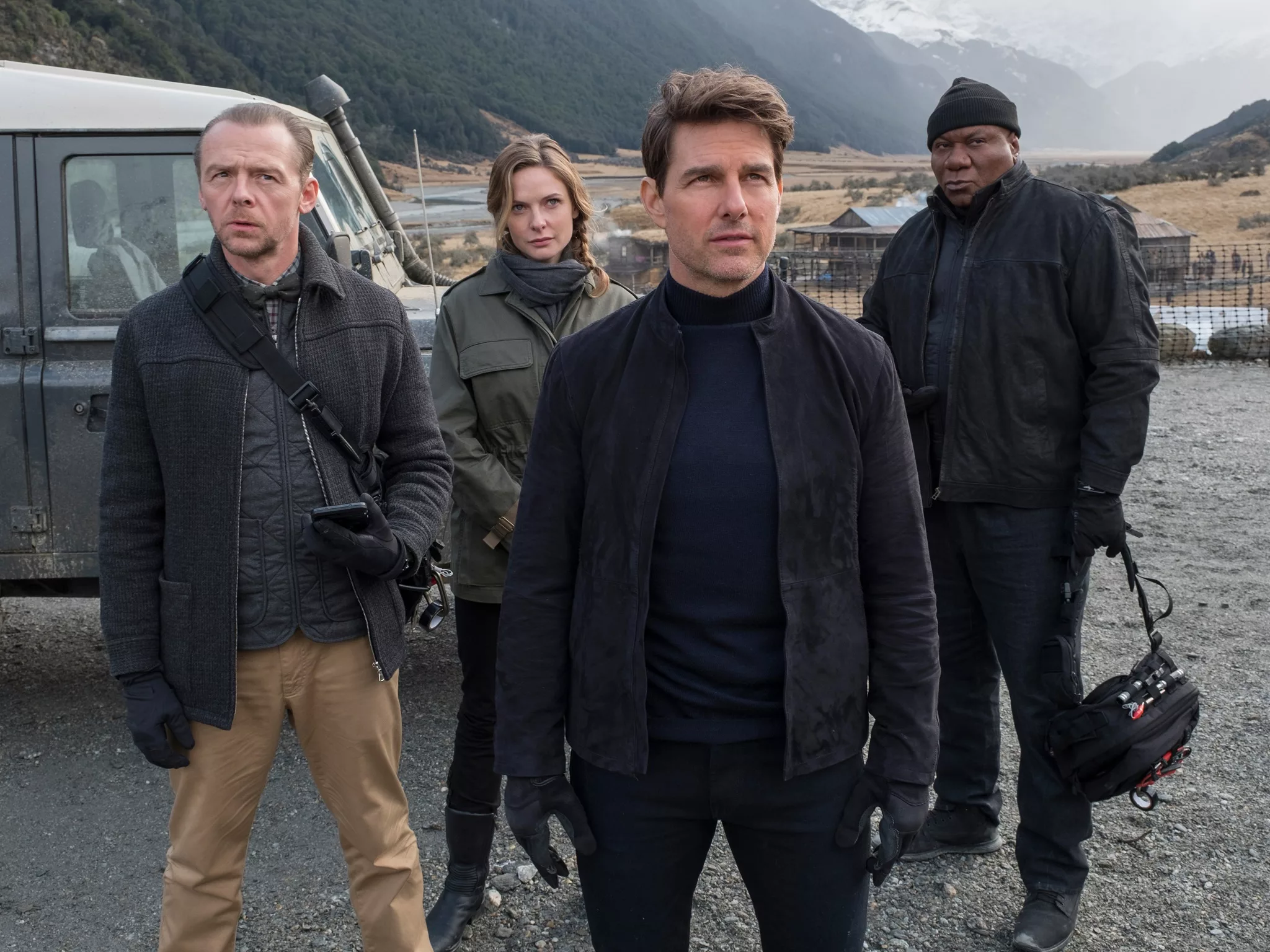 In the sixth exhilarating installment of the Mission: Impossible series, the stakes reach a new high as secret agent Ethan Hunt and his team grapple with the looming threat of a nuclear catastrophe. Following a mission gone awry, Hunt, played once again by Tom Cruise, finds himself confronted with the repercussions of his previous exploits like never before.
As echoes of his past actions reverberate ominously, the world teeters on the brink of a severe nuclear crisis. Guided by the new IMF chief, Alan Hunley, portrayed by Alec Baldwin, Ethan collaborates with his loyal comrades Benji Dunn and Luther Stickell, enacted by Simon Pegg and Ving Rhames respectively. They are joined by the sharp MI6 agent Ilsa Faust, played by Rebecca Ferguson. Together, they embark on a desperate race against time to ward off an impending disaster, proving yet again that no mission is truly impossible.
Mission: Impossible – Dead Reckoning Part One (2023)
The much-adored character Ethan Hunt, portrayed by Tom Cruise, makes a triumphant return in "Mission: Impossible – Dead Reckoning Part One". This latest adventure is chock-full of everything fans have come to expect from the franchise – audacious stunts, high-speed car chases, ingenious disguises, crafty double-crossings, and a plethora of exotic locales.
In this heart-stopping mission, Hunt and his dedicated IMF team are tasked with their most perilous assignment yet: they must locate and neutralize a horrifying new weapon that poses an existential threat to all mankind, and do so before it lands in malevolent hands. As the world's future hangs in a precarious balance, the shadows of Ethan's past inch closer, heralding a deadly worldwide chase. Confronted with a cryptic and potent adversary, Ethan is forced to realize that there is nothing of greater significance than his mission – not even the lives of his most beloved comrades.
Mission: Impossible – Dead Reckoning Part Two (2024)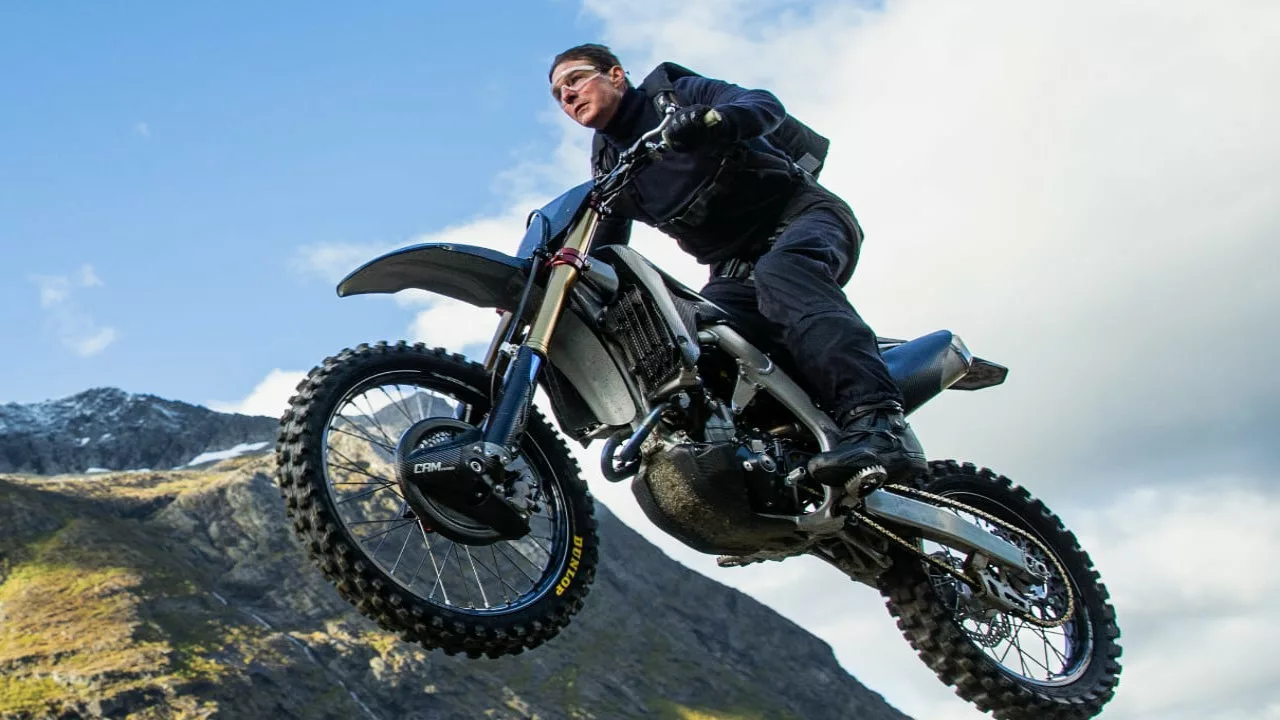 The story continues in "Mission: Impossible – Dead Reckoning Part Two", a direct follow-up to the 2023 movie, and the eighth venture in the iconic Mission: Impossible film series. This next chapter marks the eighth appearance of Tom Cruise as Ethan Hunt, the series' steadfast lead. At the time of the film's release, Cruise will have donned the mantle of Ethan Hunt for an impressive span of 28 years.
The narrative picks up right where Part One left off, with Ethan and his trusted team having secured a critical key that could help them harness control over the Entity. Now in possession of the knowledge that this key unveils the chamber safeguarding the computer on the sunken submarine Sevastopol, Ethan, Benji, Luther, and Grace are embroiled in a race to reach it.
Along the way, they must fend off various antagonists, including the formidable Gabriel. All the while, the Entity continues to wreak havoc, making their path fraught with obstacles. As they strive to rein in the escalating chaos, they are reminded yet again that their mission is far from merely difficult – it's outright impossible!
Plotting Your Mission: Impossible Viewing Journey
In case you are looking to embark on an exciting binge-watch marathon of the acclaimed Mission: Impossible series, here are some guidelines to enhance your experience. It's beneficial to begin with the initial four movies in chronological order. By following this route, you'll be able to get a grasp of the overall storyline and character developments that provide the backbone to this thrilling series.
The Significant Pair: Rogue Nation and Fallout
Once you've conquered the first four films, it's time to focus on "Rogue Nation" and "Fallout". It's highly recommended to watch these two entries consecutively, owing to their interwoven narratives and common elements. Both of these exciting movies were orchestrated by the gifted director Chris McQuarrie, and they notably introduce a key antagonist, Solomon Lane. This sinister character plays a significant role that shapes the direction of the series.
The Lead-Up to Dead Reckoning
After immersing yourself in the action-packed world of "Rogue Nation" and "Fallout", you'll be perfectly set to hit the cinemas and delve into the nail-biting adventure that is "Dead Reckoning". This film builds upon the intricate relationships and alliances forged in the previous two missions. You'll find a plethora of familiar faces reappearing, further cementing the continuity of this gripping saga.
Time Constraints and Skippable Entries
In case you're crunched for time or would like to skip a few chapters to reach the climax sooner, there's an option to bypass some entries. Among all installments, "Mission: Impossible 2" stands out as the most skippable. This film largely operates as a self-contained entity, with its story and characters having minimal impact on the subsequent films. Unlike the rest of the series, this movie doesn't contribute much to the overarching narrative, making it the perfect candidate to omit if you're short on time.