Marble games have been around for ages, taking us back to simpler times of flicking and rolling glass spheres across dirt ground or wooden floors. There's just something special about guiding a smooth, shiny marble through obstacle courses and mazes. Modern technology has evolved these physical marbles into virtual ones, letting us enjoy marble hijinks on our screens. The Marble Blast series brought marble games into the 21st century starting in the early 2000s. Now in 2022, we have Marble It Up! Ultra, an enhanced remake of 2018's Marble It Up! that keeps the nostalgia of marble games alive.
In Marble It Up! Ultra, players steer a lone marble through over 100 creative levels. The goal in each stage is to roll, jump, and boost your way through challenging platforms under a time limit. It captures that satisfying feel of momentum and physics-based puzzles from classics like Super Monkey Ball. With new levels, multiplayer modes, and expanded progression, Ultra polished up the original for a superior marble-rolling experience.
In this review, we'll guide you through everything Marble It Up! Ultra has to offer. You'll get the lowdown on power-ups, level design, game modes, and all that marble goodness. We'll also discuss where the chaos of marble physics shines along with where things get a bit too unpredictable. Strap yourself in as we take Marble It Up! Ultra for an in-depth test roll through over 100 levels of high-speed, platform-jumping insanity. It's going to be a bumpy ride, but marble games are all about going with the flow.
Steering the Marble Mayhem
At its core, Marble It Up! Ultra's gameplay is centered around skillfully steering a marble through elaborate obstacle courses. Your goal is to guide the marble from start to finish as quickly as possible while avoiding pitfalls. Easier said than done! With over 100 levels across multiple campaigns, Marble It Up! will put your marble maneuvering skills to the test.
Controlling your marble feels immediately intuitive yet deceivingly challenging. Using the analog stick, you simply tilt the marble in the direction you want it to roll. The physics take care of the rest, sending your marble careening across platforms and ramps in a dizzying display of momentum. Mastering the physics and controls is key to marble greatness.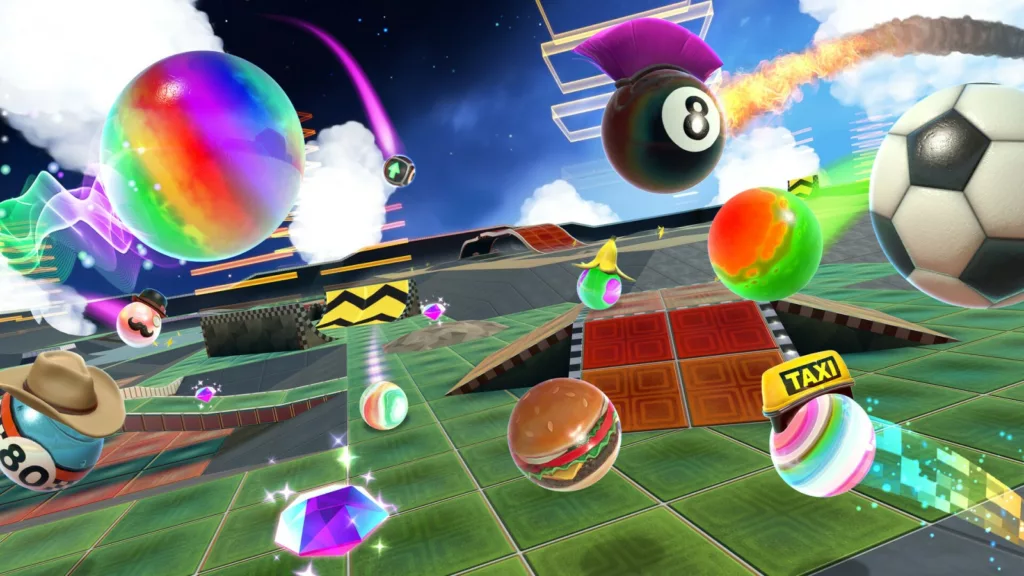 The physics engine realistically conveys weight and speed. When rolling down steep slopes, your marble picks up intense velocity that has to be carefully managed. Hitting surfaces at high speeds causes unpredictable bounces, so you have to enter ramps with caution. There's a thrilling sense of mayhem when moving at top speeds. Still, racing through levels out of control will only lead to the marble meeting an untimely end. Finesse is required.
Platforming challenges also put your handling skills to the test. Precisely angling jumps between platforms takes practice. The marble's tendency to bounce erratically can lead to overshooting targets if you're not careful on approach. Some levels even have you locating crystals to unlock the exit, adding light exploration elements. The platforming keeps the gameplay fresh so it's not just about speed runs.
Where Marble It Up! Ultra shines brightest is in its devious level design. Each stage presents a unique obstacle course gauntlet, from mazes of pinball bumpers to roller coaster-like tracks. The complexity ramps up at a satisfying pace across chapters. Early levels teach you the basics before introducing elements like launch pads, teleporters, movable platforms, and more. There's an incredible diversity of ideas that constantly surprises.
The environments also get increasingly tricky. Narrow tracks that weave over gaping voids will test your steadiness. Walls, barriers, and blocks creatively restrict your paths, forcing you to find openings. Some levels even have alternate routes to discover. The amazing creativity on display really pays tribute to marble games of old while enhancing the formula.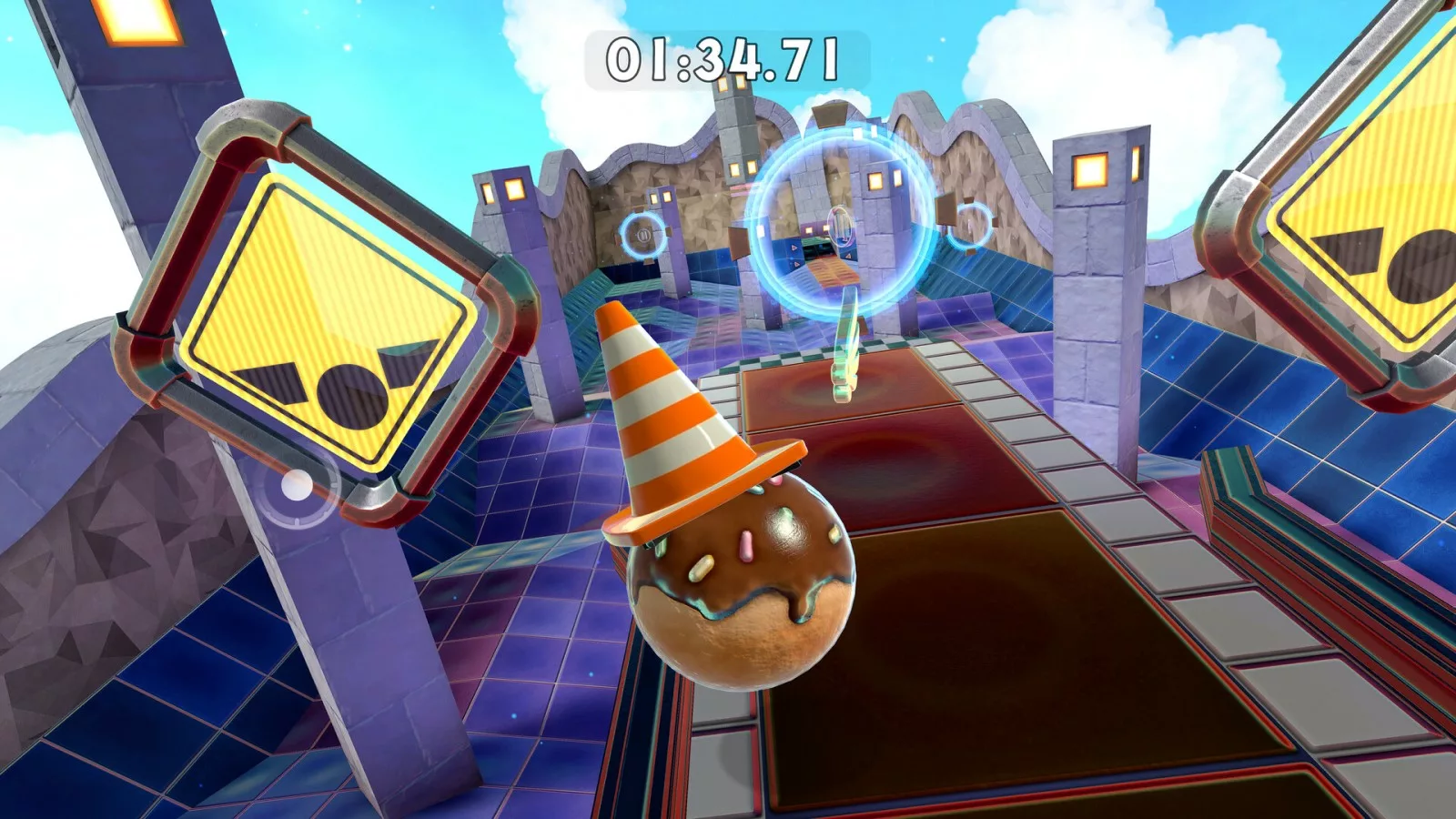 Of course, the level design would be boring without power-ups to spice things up! Powers like high jumps and anti-gravity let you defy marble physics for awesome stunts. Boost power-ups gift blazing acceleration on straightaways. Time slowing bubbles strategically placed before tough sections grant a reprieve. There are also level-specific powers tailored around certain gimmicks. These power-ups inject wacky variety into the platforming challenges.
The powers do come with a cost though. Their unpredictable nature means levels frequently devolve into controlled chaos. A high-jumping, anti-gravity marble plays far differently than a normal one. You'll likely need multiple tries to even understand how the powers impact your approach. They bring fresh excitement but also greater inconsistency. Then again, overcoming that unpredictable fun is part of mastering Marble It Up! Ultra's addictive flavour of marble mayhem. Just be prepared to roll with the punches.
Tons of Marble Mayhem to Unlock
With over 100 levels, Marble It Up! Ultra has no shortage of content to keep your marble rolling. Levels are organized into campaigns and chapters that gradually increase in difficulty. There's also plenty of bonuses to unlock and challenges to take on for advanced players. Let's breakdown everything included:
The main campaign is divided into 6 core chapters, each with multiple levels adding up to over 60 stages. Chapters start simple, teaching you movement, before ratcheting up the challenge with platforming tests, mazes, and unique gimmicks. The number of levels ensures you have time to master abilities. The difficulty progression feels satisfying.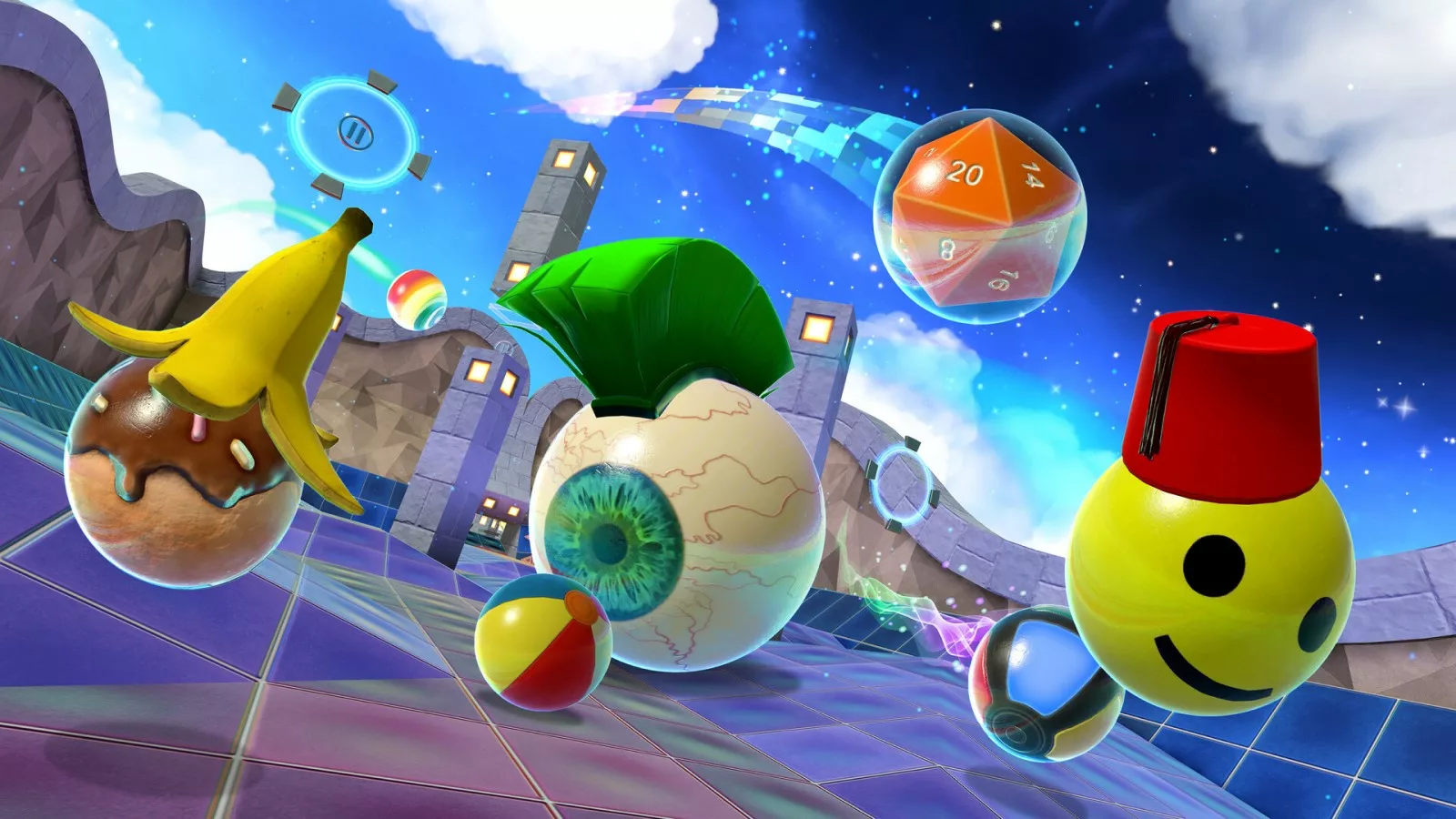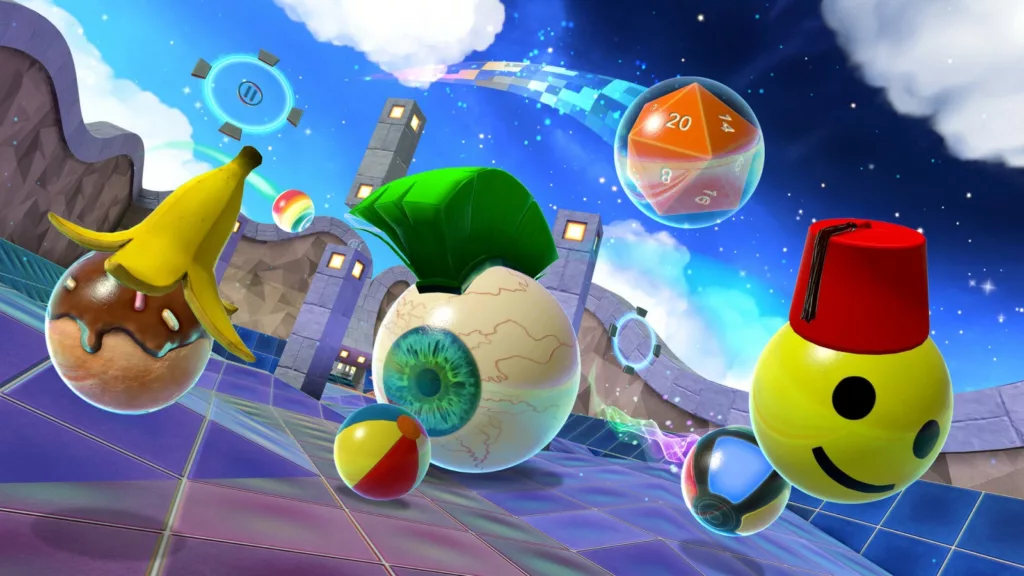 In addition, there are special bonus chapters unlocked by achieving gold medal times on certain levels. These bonus stages are devilishly tough, requiring expert technique to conquer. They offer hardcore marble gamers an extra challenge beyond the main campaign.
Speaking of medals, each level has bronze, silver and gold medal benchmarks based on completion time. Medal rankings incentivize replaying for better times. While casual players may be content just finishing levels, earning all golds takes real marble prowess. Go for the gold if you dare!
For those wanting to take a breather from time trials, levels also contain hidden collectibles. Finding all of a stage's collectibles unlocks new cosmetics like marble skins, trails, and fun accessories. It's a more relaxed goal compared to medals. That said, collectibles are often tricky to grab, asking you to explore alternate routes. They provide another incentive to replay levels.
Outside the campaign, the game features weekly challenges on selected stages with unique modifiers. These remix levels in wild ways, like altering gravity or enabling super speed. Weekly challenges appeal to advanced players seeking fresh takes on levels to master. You can also watch replays of top times for tips on shaving off seconds.
Finally, multiplayer makes an appearance with online modes for up to 10 players. There's standard fare like collecting gems, but the most unique mode is marble sumo wrestling. Up to 3 players on a platform try to knock each other off in a king of the hill skirmish. Multiplayer diversifies the package, though local co-op is sadly absent.
With its wealth of single player content and multiplayer offerings, Marble It Up! Ultra strives to be the definitive marble rolling experience. There's many hours of chaotic challenges here for gamers ready to take the plunge. Just remember to go for the gold!
A Polished Marble Package
While Marble It Up! Ultra doesn't reinvent the wheel visually or audibly, it delivers a solid presentation package that complements the chaotic marble action nicely. The abstract visuals keep the focus on navigating levels, while the UI provides helpful feedback. Let's break down the polish behind this marble madness.
The levels showcase an abstract art style centered around bold colors, shapes and patterns. Level backdrops feature nebulas, starscapes and horizon lines that ground the floating terrain. The vibrant colors make levels pop while distinguishing unique themes between stages. It's just stylized enough to give the environments personality without being distracting.
The marble and level geometry focus more on function over form. Level pieces are basic ramps, platforms and objects tailored around gameplay. There are some standout set-pieces though, like spinning maze rooms, pinball tables and half-pipe loops. The overall simplicity complements the gameplay, highlighting challenges and speed rather than visual flair.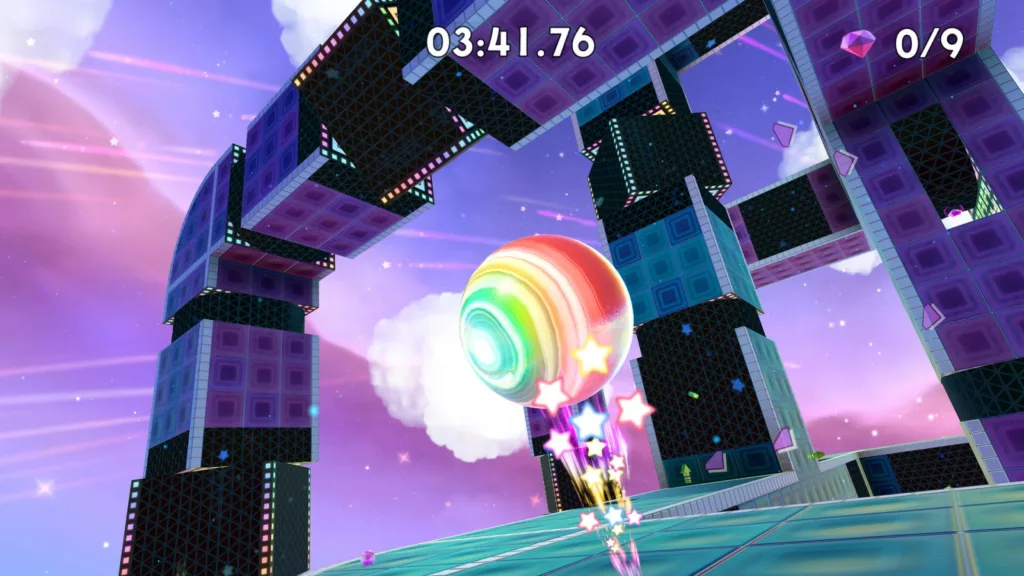 What immediately impresses is the smoothness and precision to the visuals. Levels whip by at high velocities without any slowdown or visual confusion. The polished presentation minimizes distractions, ensuring you can focus on navigating the marble mayhem. This level of refinement is critical for enjoying the high-speed action.
The synthwave soundtrack also fits the frenetic pacing with fast-beating tempos. The music adds energy to speed trials and tense challenge runs. That said, few tracks stand out as memorable. The audio design focuses more on sound effects, like the crunchy clicks of the marble rolling over surfaces. It captures the marble experience without being too showy.
Where presentation really shines is the intuitive UI. Clear path markers, checkpoints, level timers and medal requirements are displayed upfront. Power-up indicators also appear smoothly. The clean UI helps relay objectives and feedback during frantic runs. Additional options like level select, replay viewer and marble customization screens are also thoughtfully implemented. The presentation polish removes any hurdles between you and enjoying the core marble madness.
In the end, Marble It Up! Ultra's presentation optimizes for the gameplay experience over flair. The visuals, audio and UI all focus on smoothly delivering the marble-rolling goods. It demonstrates a commendable attention to detail geared around player enjoyment. For a game about careening marbles, that refinement is invaluable.
The Pros and Cons of Unpredictable Marble Mayhem
Marble It Up! Ultra nails the core marble-rolling experience, delivering kinetic speed runs and challenging platform navigation. Yet its physics also court unpredictability, making for an inconsistent ride. Let's break down the highs and lows of this marble-guided chaos.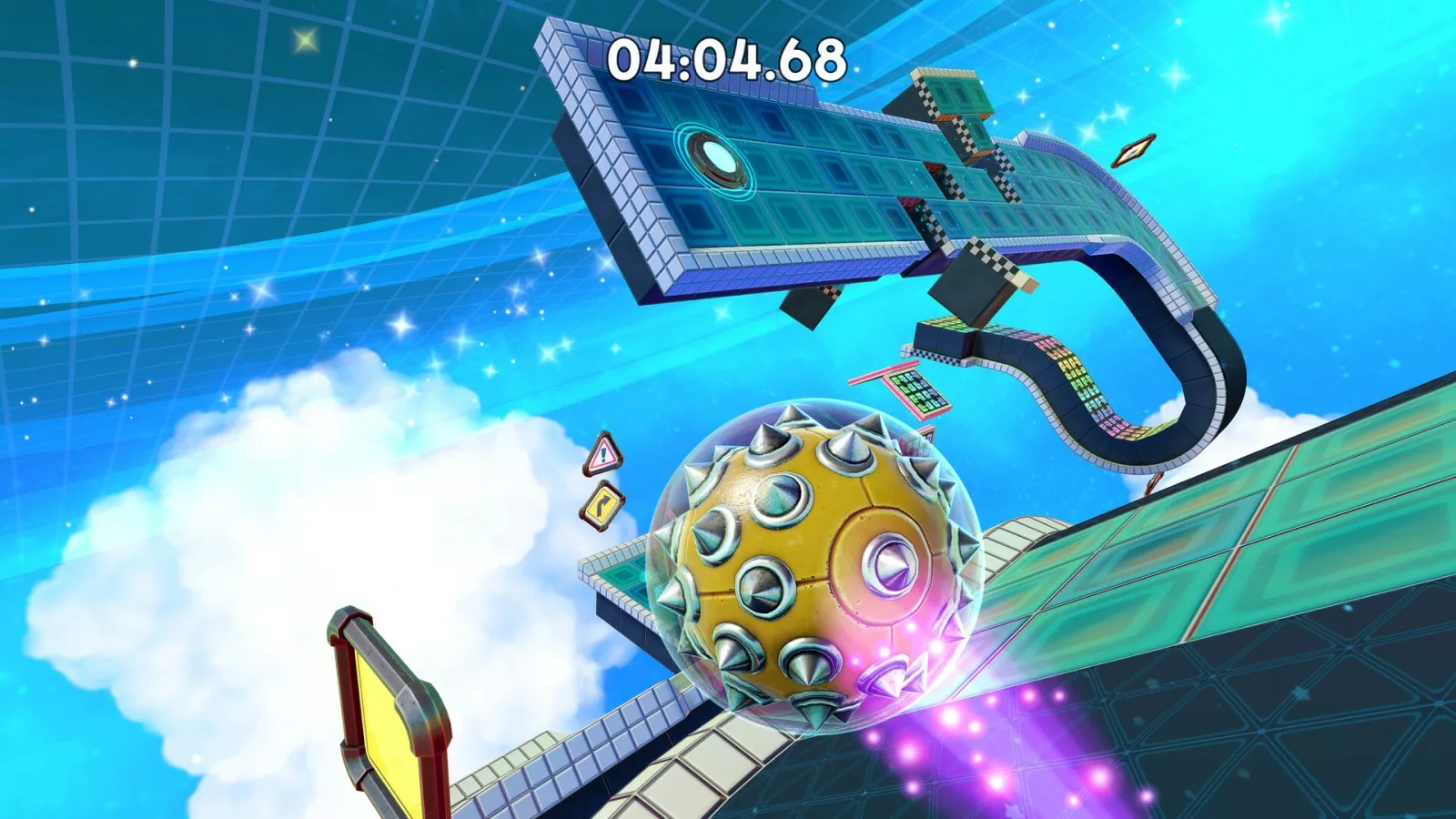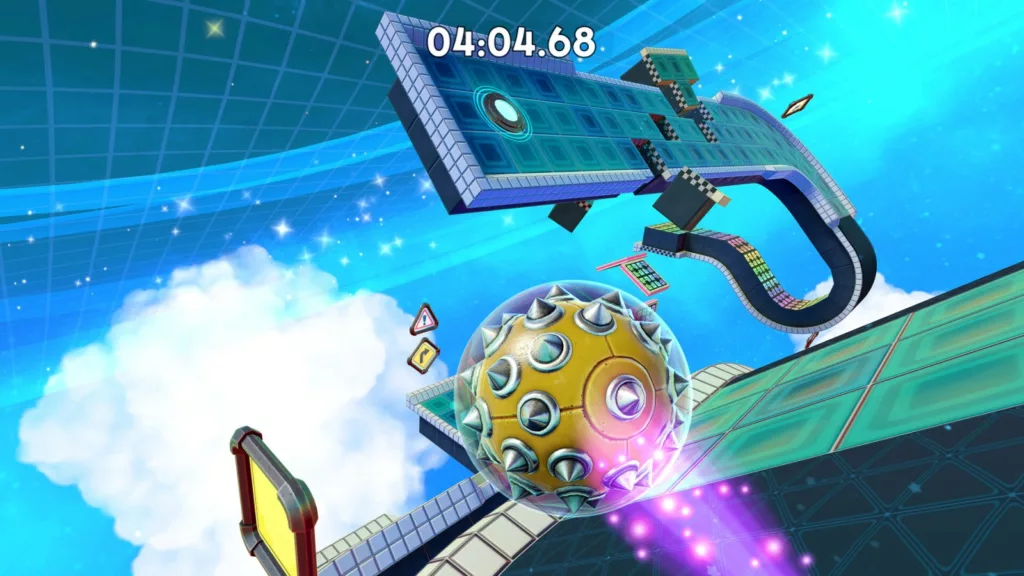 First, the satisfying elements. The sense of weight, momentum and speed is excellent. Levels captured the exhilarating feel of guiding a marble at high velocities. Nailing a series of platform hops or surviving a narrow track at top speed provides a major rush. The basic act of controlling a marble remains engrossing despite its simplicity on paper.
The level designs also encourage replayability through memorization and mastery. With medals based on time, revisiting levels to shave off seconds never gets old. Alternate routes, shortcuts and better strategies make speed running addictive. There's also plenty of incentive to revisit levels like hidden collectibles or weekly challenges. The core mechanics promote developing your skills.
However, this rewarding gameplay comes with its share of frustrations. The biggest issue is the inconsistent marble physics. Despite looking grounded, reactions never feel fully intuitive. The controls do as much to obscure the laws of physics as portray them. This leads to many "how did that happen?" moments.
The lack of consistency stems from levels having far too many variables. Rarely can you deduce solutions just from observing layouts. You have to slowly master levels through repeated trial and error. This process reveals the hidden logic but retains an underlying chaotic feel. The physics always keep you guessing.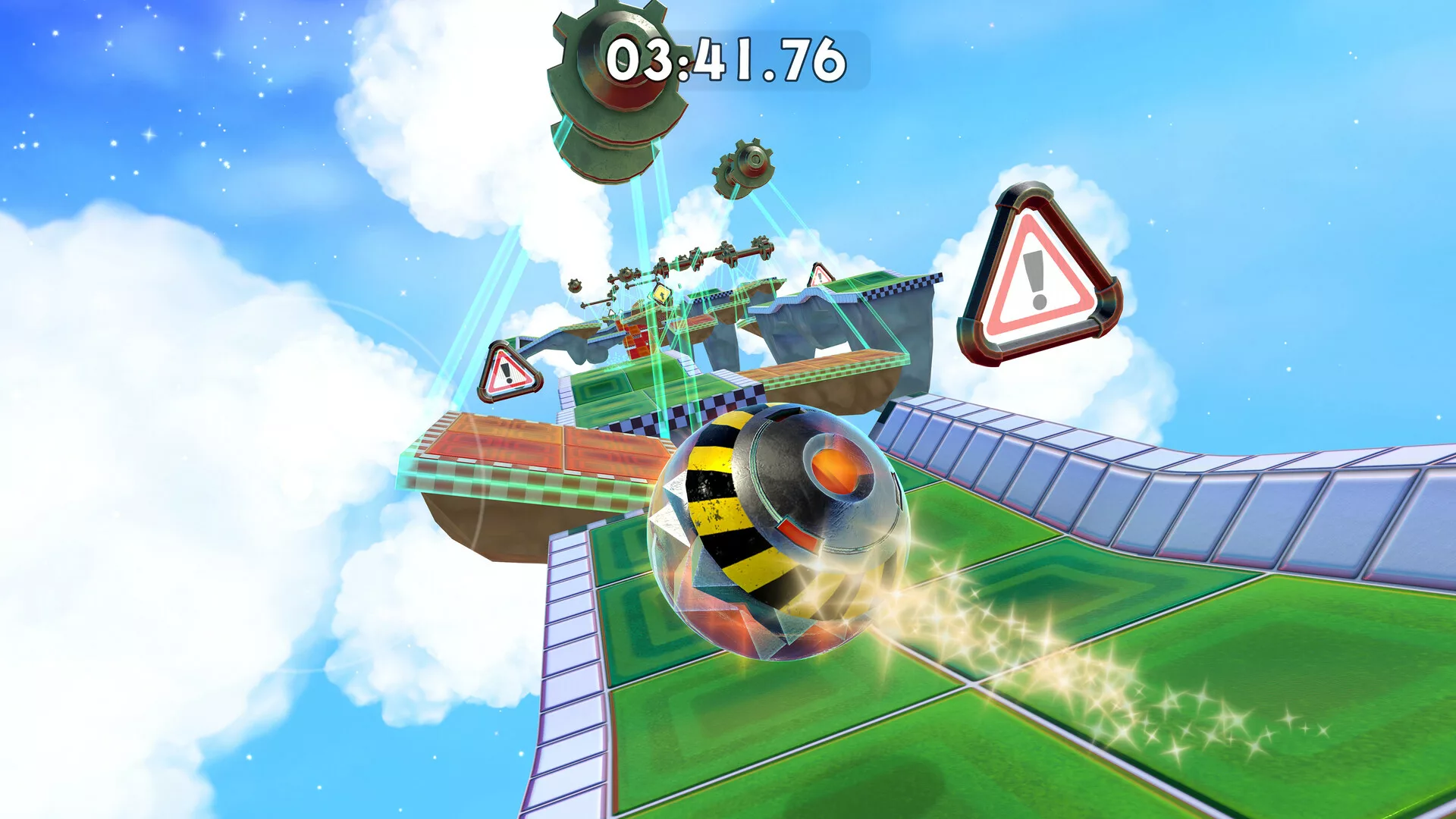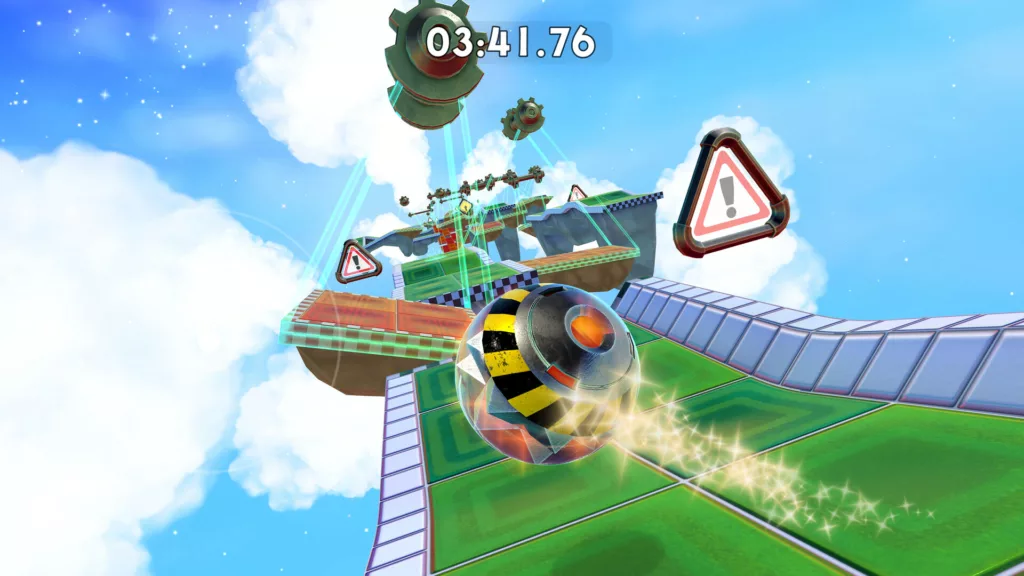 Speed exacerbates these issues. While exhilarating, high velocity amplifies the marble's unpredictable bounces and slides. Going fast sacrifices precision and control, forcing you to memorize scenarios. This focus on speedruns over mastery clashes with the platforming gameplay. There's a disconnect between design and desired pace.
Power-ups also throw unpredictability on top of already precarious physics. Powers like anti-gravity fundamentally change how levels play, turning intuitive sections into chaotic gauntlets. The inconsistency gets dialed up to 11. While power-ups showcase creativity, they come at the cost of coherence.
In the end, inconsistencies in physics and speed put a damper on the stellar level designs. Memorization overrides skill too often. Still, overcoming the unintuitive nature of the marble mechanics provides its own brand of rewarding yet frustrating fun. It just takes adjusting expectations.
On the technical side, the lack of local multiplayer feels like a missed opportunity. Shared-screen marble chaos would be a blast. Unfortunately multiplayer is limited to online only. This omission isn't a deal breaker but does limit options for cord-cutters.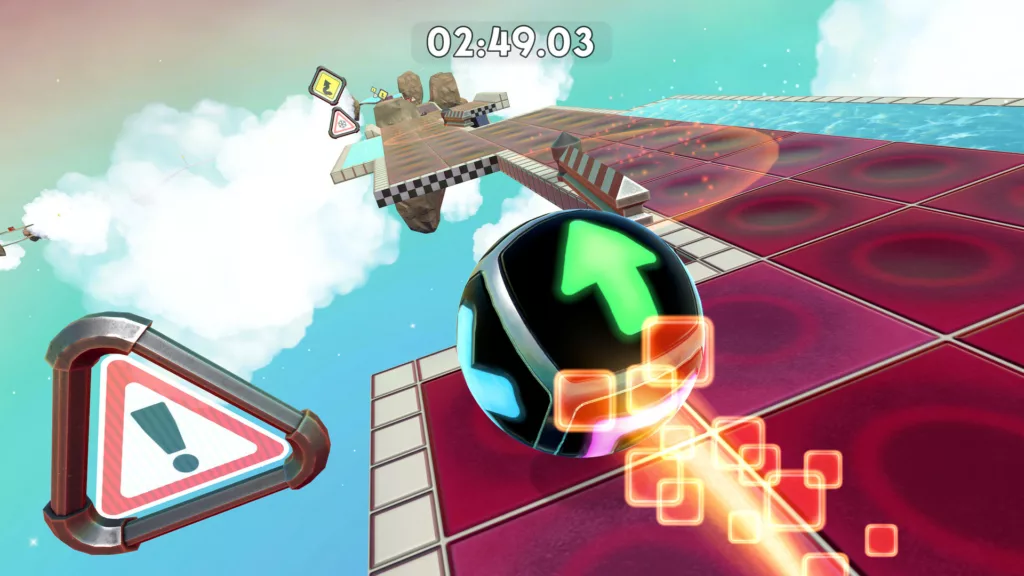 In summary, Marble It Up! Ultra shines in its presentation and creativity but gets bogged down by inconsistent physics and speed mechanics. Levels emphasize memorization over mastery too heavily at times. Unpredictability rules the day. However, if you embrace the chaotic nature of marble physics, there's plenty of outrageous marble-guided fun here. Just be prepared for bumps along the way.
The Final Rollout
At the end of the day, Marble It Up! Ultra delivers an enjoyable marble-rolling experience that keeps the spirit of marble games alive. Its flaws stem from over-emphasis on unpredictability and speed over true skill and mastery. Still, the marble mayhem here provides plenty of outrageous fun if you embrace the chaos.
The core mechanics, level designs and presentation create compelling momentum-based gameplay. Speed running stages takes skill yet remains accessible. There's also a wealth of content with 100+ levels that will keep new players engaged for hours mastering courses. Enhancements like weekly challenges and multiplayer give the Ultra version additional legs over the original.
That said, inconsistent physics and unintuitive ball control do get in the way at times. Mastering levels feels more about memorization than mechanical talent due to unwieldy marble movements. Speed often overrides precision as well in stage layouts. These issues hamper an otherwise stellar marble platforming package.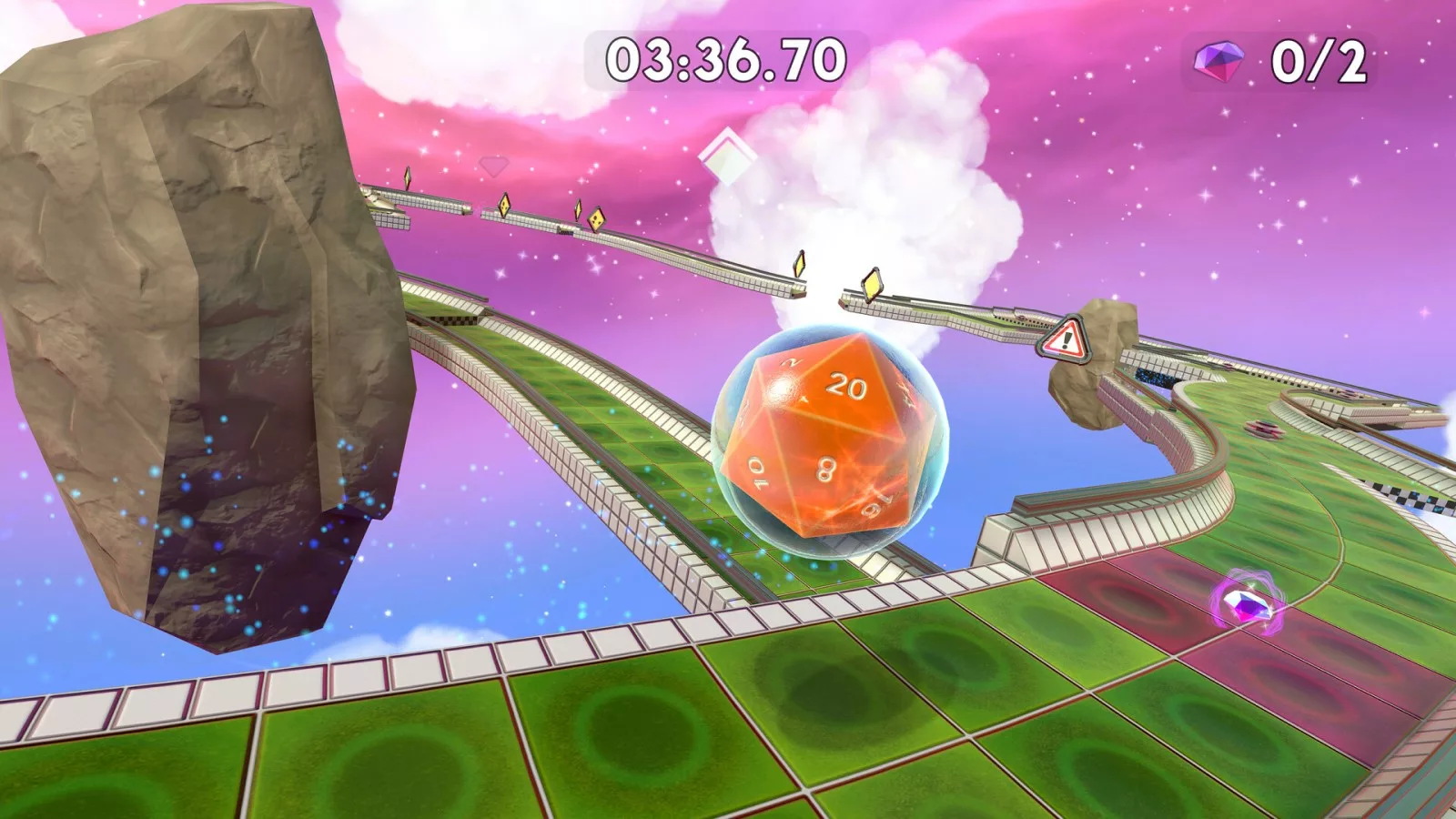 In the end though, if you come to Marble It Up! Ultra seeking crazy marble antics filled with unpredictable chaos, you'll walk away satisfied. The frantic struggle of guiding a marble through over 100 outrageous gauntlets creates ridiculous, high-octane fun. Just temper expectations around skill-based gameplay. Embrace the messy marble physics and enjoy the ride.
For long-time fans, Marble It Up! Ultra is a nostalgic treat that celebrates the appeal of marble games in a modern package. The new content and features make it a worthwhile upgrade for returning players. And marble gaming newcomers get an excellent entry point into the wacky world of high-speed marble hijinks.
Despite some bothersome inconsistencies, Marble It Up! Ultra delivers an exciting marble-guided rollercoaster that recaptures the simple joy of rolling a ball through epic obstacle courses. It's an enjoyable new-age tribute to marble classics of old. So set aside frustrations and let Marble It Up! Ultra take you for a spin. Just try not to lose your marbles along the way.
The Review
Marble It Up! Ultra
When it rolls smoothly, the kinetic marble action delivers satisfying speedrunning thrills. However, inconsistent physics and controls create frustrating unpredictability at times, hampering the skill ceiling. Still, creative level designs cater well to veteran marble gamers seeking a challenging test of reflexes and memorization. With tons of content and modes, Marble It Up! Ultra is a marble lover's dream, warts and all.
PROS
Satisfying momentum-based gameplay
100+ creative and challenging levels
Addictive time trial and medal systems
Tons of unlocks and customizations
Fun power-ups alter gameplay
Multiplayer modes add variety
Polished presentation and controls
CONS
Marble physics feel inconsistent
Unpredictable handling reduces skill ceiling
Emphasis on speed over precision
No local multiplayer option
Mastering levels relies heavily on memorization
Bonus levels are very difficult