The WarioWare series has always been known for its rapid-fire microgames and bizarre humor, dating back to the original WarioWare, Inc. on the Game Boy Advance in 2003. Focusing on lightning-fast challenges lasting just seconds, the games test players' reflexes while making them laugh at the sheer absurdity of it all.
After the well-received WarioWare: Smooth Moves that brought motion controls into the mix in 2007, the series has continued evolving in often surprising ways. Now with WarioWare: Move It! on Nintendo Switch, the focus returns to motion-controlled microgame mayhem, aiming to recapture the magic of Smooth Moves. This new entry begs the question – does Move It! mark a successful comeback to form for the eccentric WarioWare series?
In this review, we'll scrutinize the myriad microgames on offer, analyzing their variety, creativity, and reliance on motion controls. We'll explore the different single player and multiplayer modes, as well as the overall party potential. Presentation, accessibility, and replay value will all factor into determining whether Move It! lives up to the legacy of WarioWare classics.
With motion controls back in the spotlight, does this newest entry retain the wacky sense of humor the series is known for? Can a game focused on lightning fast challenges lasting just seconds sustain enjoyment over the long term? By taking a close look across all areas, we'll determine if WarioWare: Move It! is a microgame collection worth picking up or if it falls short of expectations.
Microgame Mayhem Puts Players to the Test
The absolute core of any WarioWare experience lies in its microgames – those rapid-fire minigame challenges requiring split-second reflexes. Move It! delivers over 200 new microgames, each lasting just seconds, that encompass a wildly varied range of activities. One moment you're squatting and flexing to power a spaceship, the next you're using both hands to jackhammer away at the ground. Many microgames creatively incorporate specific Joy-Con motions, like squeezing your knees together to catch leaping fish or holding the controllers above your head to lift weights. While a few simplistic games have you merely waggling or swinging the Joy-Cons, the majority showcase imagination and humor that could only come from the minds at Nintendo.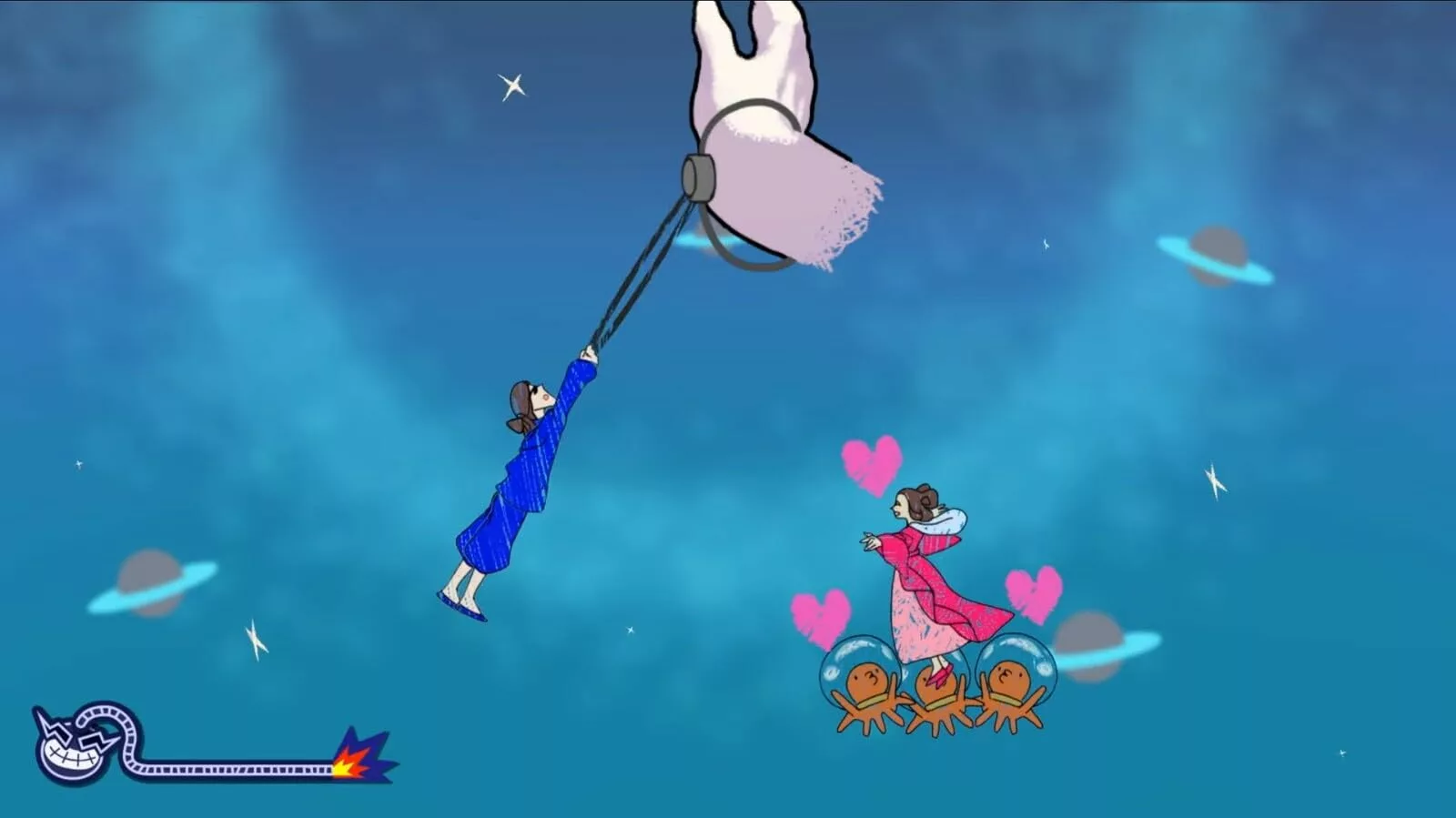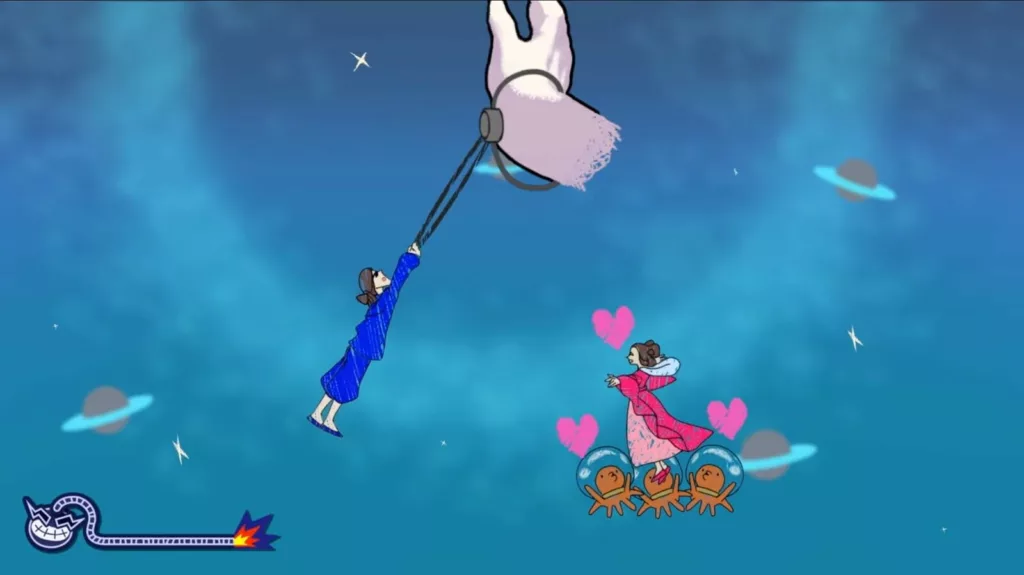 These microgames form the foundation for Move It!'s gameplay modes, including the main Story Mode. Progressing through character-themed levels, you play through batches of microgames growing in speed and difficulty. Each level introduces new "Form" poses for holding the Joy-Cons, explained through the fictional conceit of magical "Form Stones" – a playful nod to incorporating the real-world controllers. Later levels shuffle Forms more unpredictably, keeping you on your toes. Losing all lives forces you to restart a level, but a low initial difficulty makes failure unlikely. With levels lasting only a few minutes, Story Mode serves as a training grounds readying you for Move It!'s true challenges.
After the story, players unlock demanding new modes for high scores and nonstop microgame marathons. The frantic All Mixed Up mode throws unlimited random microgames for surviving as long as possible, while others focus on physical endurance or competitive face-offs. These modes drive much of the replay value, as mastering microgames becomes increasingly demanding – though extra lives and the ability to continue mean failure rarely gets you down for long. With practice, you'll be posing toForms reflexively while your focus stays on those microgame tasks.
Throughout most modes, having a friend join in makes for doubled hilarity. Tackling co-op microgames or competing for high scores delivers entertaining chaos. Special co-op Party Games shake things up further with concepts like one player miming the actions for their blindfolded partner. While occasional motion control hiccups can occur, especially in heated multiplayer, the controls largely keep up with the action reasonably well. All told, Move It! succeeds at bringing back that infectious WarioWare spirit – a mix of fast-paced surprises and belly laughs with friends.
"Nicolas Cage in Butcher's Crossing": Immerse yourself in Nicolas Cage's latest cinematic journey in "Butcher's Crossing." Experience his captivating performance in this unique Western drama. Read our comprehensive "Butcher's Crossing" movie review.
Beyond Story Mode: Unlocks, Party Games, and More
While Story Mode offers a welcoming introduction, completing it opens up a treasure trove of additional modes and features. The wacky story follows Wario winning a vacation for his friends, leading to discovering magical Joy-Con-shaped "Form Stones" on the island. It's conveyed through amusing animated cutscenes starring the oddball cast. Beyond light entertainment between microgame batches, the story mainly teaches you Form poses in themed levels. Difficulty escalates mildly, but continues providing copious chances and extra lives to learn the ropes – preparing you for the real challenges lurking ahead.
Finishing Story Mode unlocks the first demanding mode, Megagame Muscles, testing your physical endurance with nonstop microgames requiring vigorous motion. Score over 4400 here and you'll unlock the ultimate microgame compilation, All Mixed Up. This daunting mode throws endless random microgames your way, with no extra lives or continues. Survive 30 games and you'll unlock hidden character-themed stages with specially tailored microgame selections to conquer. These nerve-wracking post-story modes drive replayability as you improve your skills.
Apart from Story Mode co-op, Party Games offer multiplayer mayhem for up to 4 players. Modes range from a board game with microgame competitions to a wacky take on Simon Says. One player might mime actions for their partner to mimic, or you could compete to spot who's pretending to control their character. With up to 5 modes, each creative Party Game provides a unique spin on the microgame formula to keep sessions fresh and hilarious.
While there's no major unlockable rewards or collectibles, mastering modes does grant access to harder difficulties and additional challenges. Dedicated players can also aim for high scores on the leaderboards for all modes, adding long-term motivation to improve. With a sizable built-in multiplayer suite, unlockable difficulties, and leaderboards, Move It! manages to offer plenty beyond its Story Mode introductions.
Zany Visuals and Humor That Won't Quit
The wackiness dial gets turned up to 11 when examining Move It!'s presentation. The signature WarioWare art style shines through with expressive, cartoonish characters and brightly colored worlds. Story mode cutscenes and character animations burst with vibrance and fluidity. Each microgame displays a unique slice of frenetic insanity, often with visual gags tucked into the background. One moment you're inside a giant nose plucking out hairs, the next you're futzing with a friend's Rube Goldberg contraption. While microgames last mere seconds, sharp polish informs every facet of their expressive visual design.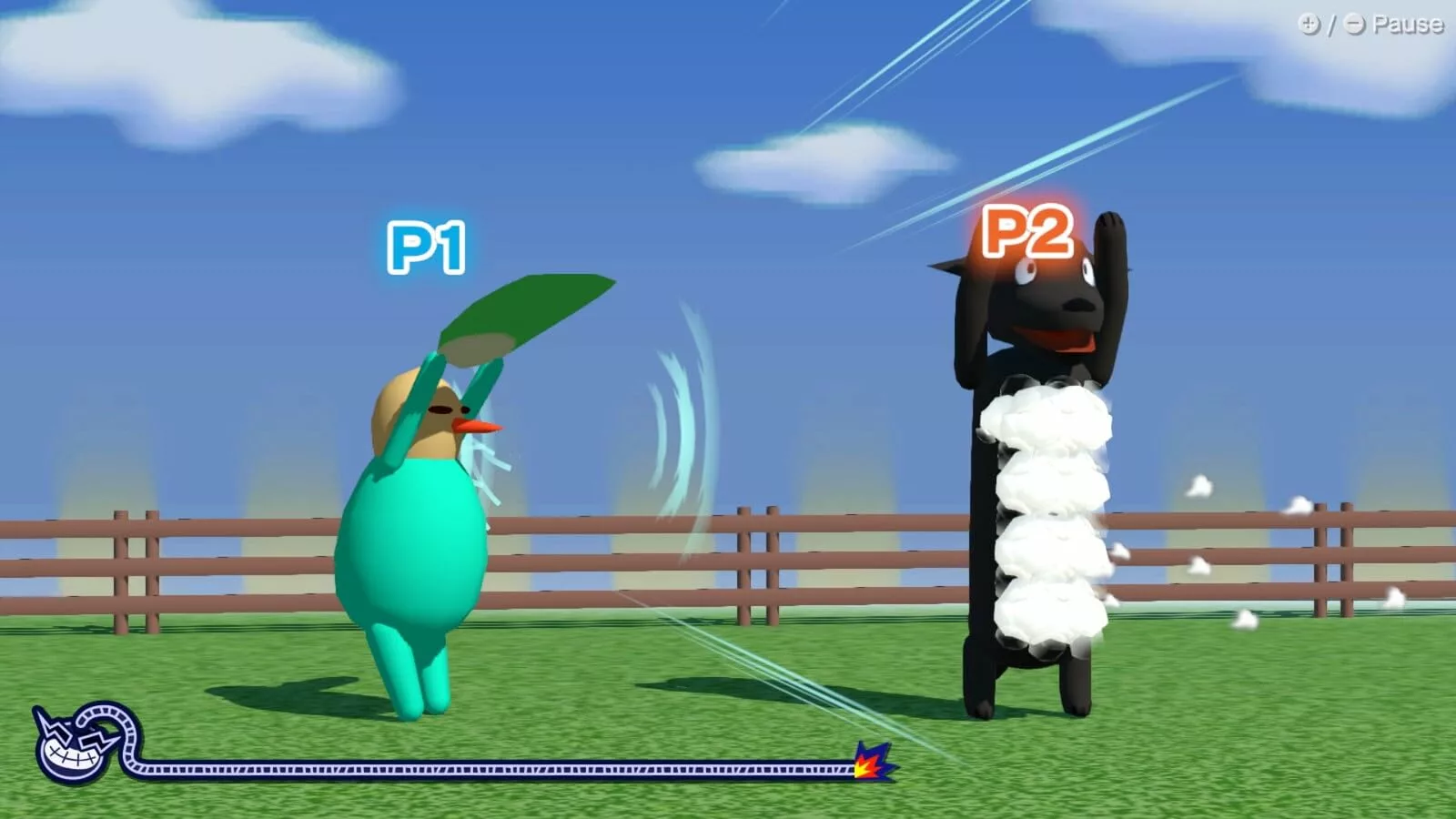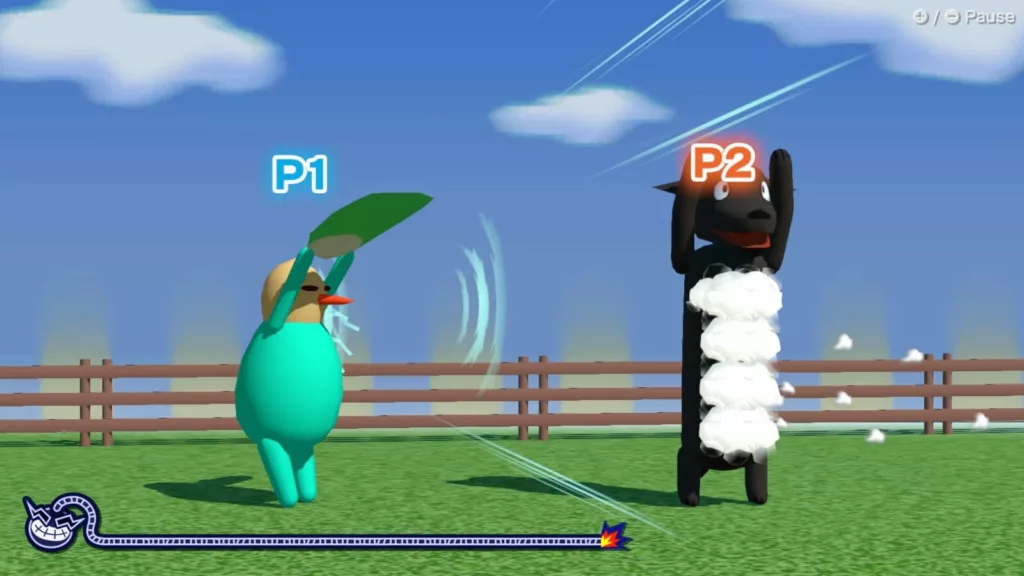 Audio equally conveys the anarchic sense of humor synonymous with WarioWare. The microgames unleash a nonstop cacophony of yelps, crashes, splashes, and other wacky effects to heighten the absurdity. Wario and friends deliver their punchy one-liners with top-notch comedic voice acting. Even the upbeat, energetic soundtrack captures the series' blend of chaos and fun. Each audio element works in harmony to complement the dynamic visuals and gameplay.
Some microgames go against expectations, like intentionally misleading instructions to induce failure, lending added comic impact when you fall for tricks. Visual gags and sly references hidden in the scenery reward observant players with extra laughs. Even when playing through familiar microgames for the hundredth time, experiencing all the odd sights and sounds in rapid succession still raises a smile. Through every facet of presentation, Move It! retains that infectious wackiness and breezy fun true WarioWare devotees crave.
While a few microgames deal in gross-out or questionable humor, the majority showcase wholesome family-friendly comedy. Even when the subject matter trends toward the surreal and strange, it's all delivered with an innocent charm. For those aboard the WarioWare wavelength, Move It! represents a greatest hits of visual comedy, dynamic audio accompaniment, and oddball hilarity.
Embark on a Ribbiting Adventure: Curious about the whimsical world of "Frog Detective: The Entire Mystery"? Hop into our in-depth review to discover the charm and humor of this unique point-and-click adventure. Uncover the fun in our Frog Detective review.
Accessible to All With Minor Caveats
A major strength of Move It! comes in the accessibility department. The easy initial difficulty, plentiful extra chances, and ability to continue unhindered make failure inconsequential. This allows players of all skill levels to pick up, play, and have an enjoyable time regardless of microgame prowess. Ideal accessibility comes with the caveat that playing while standing enables fuller freedom of motion. Squatting or reaching high overhead proves difficult seated, but stretching arms out horizontally works fine. Using detached Joy-Cons gives a better range of motion than playing in handheld mode as well.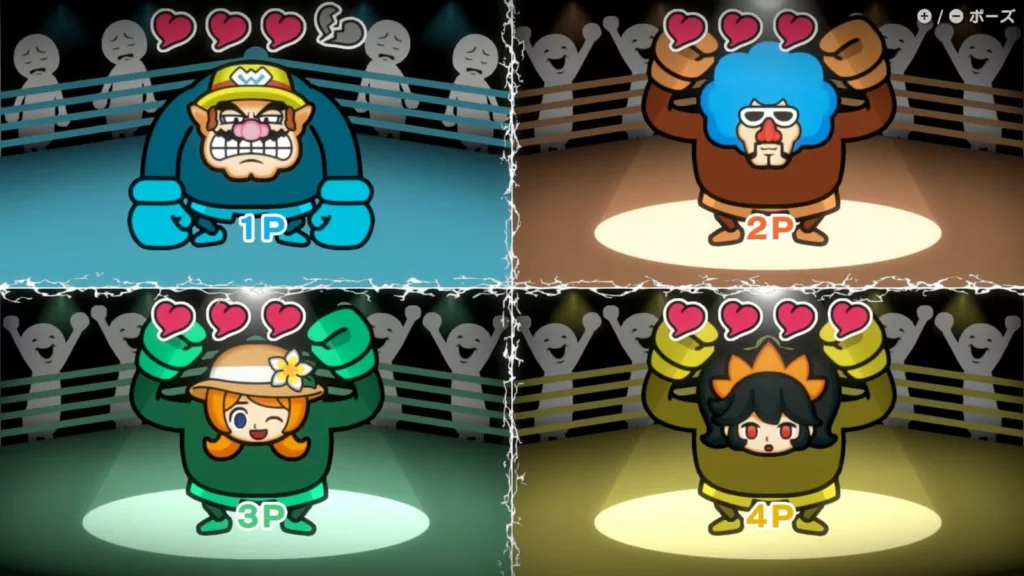 Occasionally, motion controls exhibit minor inaccuracies, like the camera not recognizing hand shapes perfectly in certain games. But the controls largely handle the madcap action suitably during single player sessions. It's really only when competing simultaneously that the technology's limits emerge. For most, the controls shouldn't hamper enjoyment. Players with mobility issues can also adopt modified poses where needed, so long as the Joy-Cons pick up ample movement.
Between the gentle learning curve, frequent retries, and flexibility to alter motions, Move It! provides one of the most accessible and instantly enjoyable WarioWare packages yet. The challenges stay relatively forgiving, minimizing frustration while allowing anyone to take part in the microgame madness. Apart from spikes in difficulty in later post-story modes, the minute-to-learn, second-to-clear game design ensures few will feel excluded from the party. For casual and experienced gamers alike, Move It! extends an open invitation to motion controlled mayhem.
Wacky Microgame Madness Returns in Style
After analyzing all aspects thoroughly, WarioWare: Move It! earns a strong recommendation for delivering zany motion controlled fun. The sheer variety and creativity across hundreds of microgames provides endless entertainment. The multiplayer modes facilitate hours of competitive and cooperative absurdity. Though simple story and structure, Move It! makes up for it by unlocking demanding post-game modes and leaderboards encouraging skill mastery. Visually and audibly, the presentation bursts with energy, complementing the gameplay perfectly.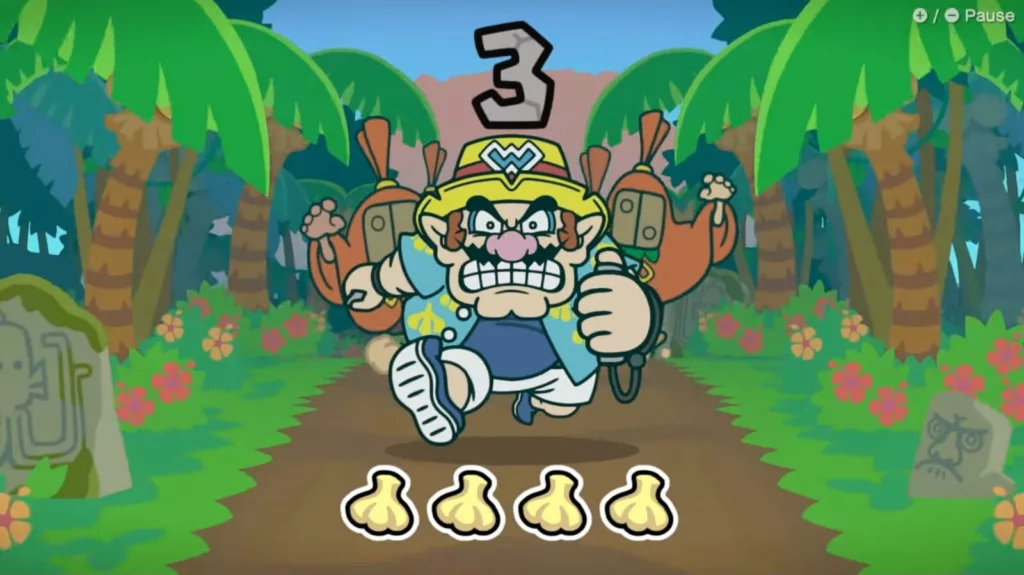 The few drawbacks include occasional motion hiccups when skill pushes the technology's limits. Lack of true collectibles or rewards beyond leaderboards leaves little long-term incentive outside improving scores. And the simplicity means seasoned players will exhausted the content faster than other titles. Yet these negatives pale when weighed against the sheer enjoyment of moment-to-moment microgame madness.
For those who loved the anarchic action of Smooth Moves, Move It! wins as a rightful sequel recapturing the magic wonderfully. The motion control focus combined with excellent accessibility ensures pretty much anyone can join the party. Microgame veterans will cherish the fresh new ideas and multiplayer Mischief. Fans hungry for traditional WarioWare insanity can rest assured their cravings will get satisfied. Unless only 3D action or story-driven adventures satisfy you, all Switch owners owe it to themselves to indulge in some WarioWare wackiness.
Move It! stays true to the series' origins, delivering a much-appreciated blast from Wario's past into the present day. This humorous cabinet of microgame curiosities begs to be experienced, especially among friends, and deserves a spot in any Switch library. WarioWare is back, and the zanier the better.
The Review
WarioWare: Move It!
WarioWare: Move It! is a zany return to form that delivers wacky, motion controlled microgame mayhem. With endless multiplayer potential and an irresistible old-school WarioWare spirit, this humorous cabinet of curiosities belongs in every Switch owner's library.
PROS
Huge variety of creative, humorous microgames
Excellent use of Joy-Con motion controls
Accessible and easy to pick up for anyone
Fun story mode with amusing cutscenes
Great multiplayer options and party potential
Unlockable challenges encourage replayability
Classic WarioWare art style and zany presentation
Perfect for short bursts of chaotic entertainment
CONS
Story mode is fairly simple and short
Motion controls can be inaccurate at times
Most microgames will be familiar after a few hours
Not much reward for progression besides high scores
Some questionable or gross-out humor elements
Can feel repetitive after the initial novelty wears off
Not suited for players wanting deep gameplay