The time has come for fans of My Hero Academia to brace themselves for a thrilling new adventure as My Hero Ultra Rumble gears up for release on September 28.
This free-to-play battle royale game brings the students of U.A. High School back into the spotlight, with new heroes in training, Eijiro Kirishima, Momo Yaoyorozu, and Ibara Shiozaki, joining the action-packed roster.
Unveiling the Heroes: My Hero Ultra Rumble's Release Date and New Characters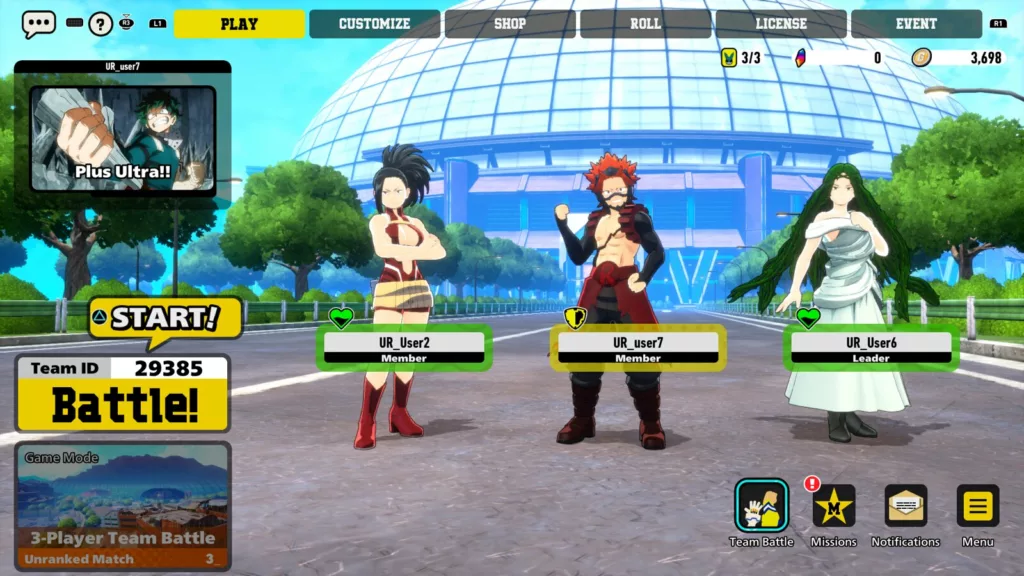 As the release date for My Hero Ultra Rumble approaches, fans of the series can hardly contain their excitement. The game is set to launch for the PlayStation 4, offering players an opportunity to dive into the world of quirks, heroes, and intense battles.
To make this release even more thrilling, Capcom has unveiled three new heroes in training, each with unique quirks and playstyles that promise to change the battlefield dynamics.
Eijiro Kirishima – Red Riot: Unleash the Power of Defense and Offense
Eijiro Kirishima, known by his hero name Red Riot, brings a blend of offense and defense to the game with his body-hardening quirk. Players who prefer close combat will find Red Riot a formidable choice, as his Special Action skill activates his quirk, enhancing his defense and making him impervious to opponent attacks. If you enjoy charging into the heat of battle, creating opportunities for your team, Red Riot is your hero of choice.
Momo Yaoyorozu – Creati: The Master of Versatility
Momo Yaoyorozu, whose hero name is Creati, is a versatile character who can conjure almost anything from thin air—except for living creatures. True to her hero name, Creati can craft weapons and items on the fly, providing valuable support to her allies.
Her quirk skills allow her to create various weapons and shields to protect herself and her team. Her Special Action Skill, Yaoyorozu's Lucky Bag, adds an element of unpredictability, making her an ideal choice for players who love to adapt to the ever-changing battlefield.
Ibara Shiozaki – Vine: Control and Support from a Safe Distance
Ibara Shiozaki, known as Vine, adopts a support role, manipulating her vine-like hair to ensnare and restrict her opponents' movements from a safe distance. Her binding quirk skill immobilizes enemies, setting them up for her teammates to deliver devastating attacks. Additionally, Ibara can revive downed allies using her Special Action, making her an invaluable asset to any team.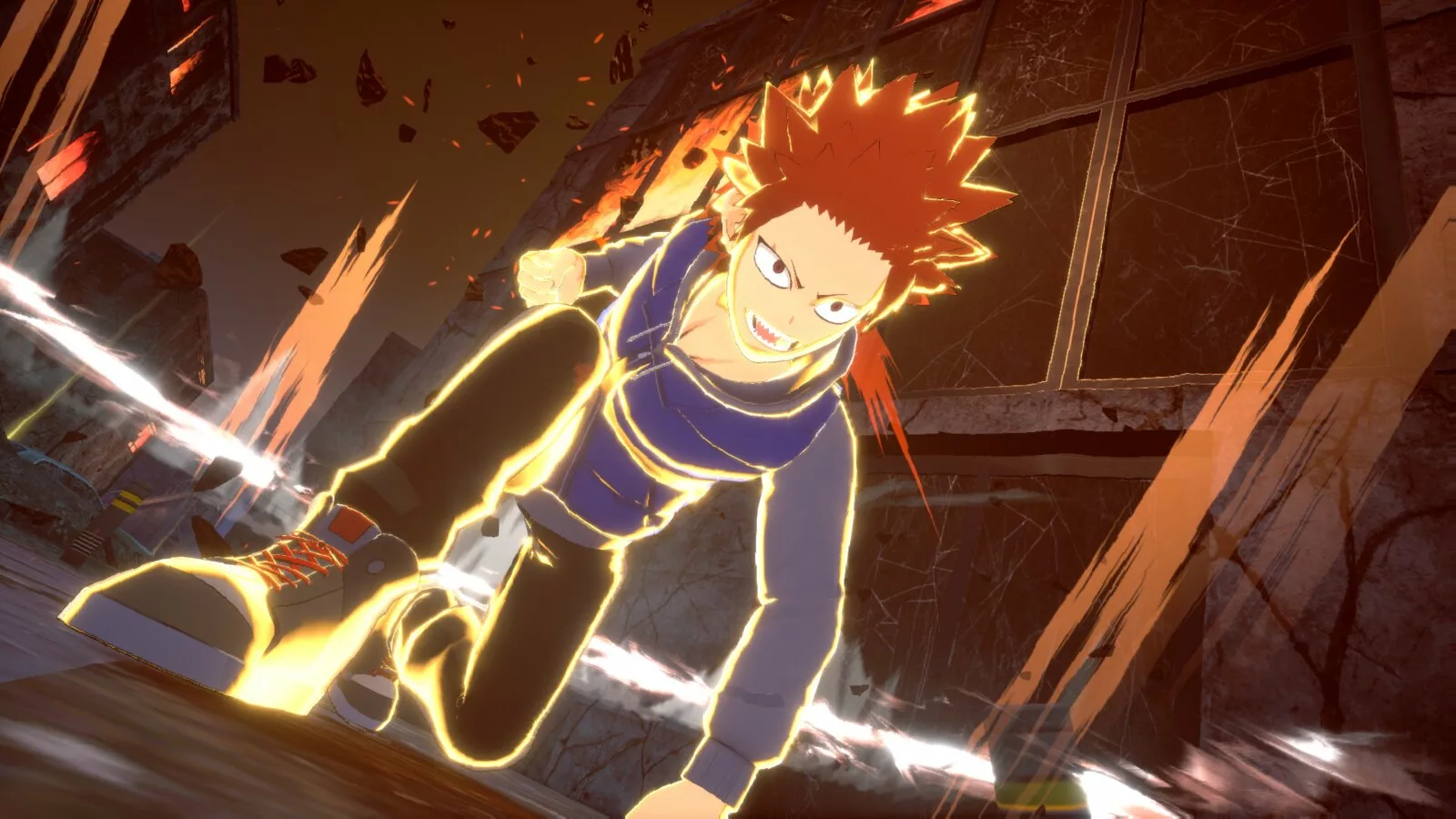 Exclusive First Look at New Costumes
Aside from the exciting character additions, players can also freshen up the fashion of their favorite characters with exclusive costume options. Midoriya Izuku and Bakugo Katsuki are among the characters who will receive casual costumes, allowing players to customize their appearances.
Aoba Miyazaki, the producer of the game, shared insights into the costume development process, emphasizing the team's commitment to design and detail. Costumes are carefully designed to minimize interference with character models during battles while maintaining dynamic movements. Five costume categories, including Hero/Villain Style, Heat, Combat, Fancy, and Dangerous, will enhance the characters' in-game appearances.
How to Get These Costumes
Players can acquire these costumes through Roll pulls using Roll Tickets or Hero Crystals, the in-game currency. Completing missions, logging in, or in-game purchases provide opportunities to obtain these valuable resources. The costumes will have a higher chance of dropping when first released, making it essential for players to keep an eye out for new releases.
As the launch date for My Hero Ultra Rumble approaches, fans can look forward to an exhilarating gaming experience, complete with character customization and a diverse roster of heroes and quirks. On September 28, My Hero Academia enthusiasts can step into the world of heroic battles, strategy, and endless excitement.
🌾 A Classic Reimagined for the Switch: From its DS origins to its modern-day rendition, discover the evolution of this beloved game in our detailed review of Rune Factory 3 Special.
Master the Art of VR Swinging with Toss!: "Ready to take your VR gaming to the next level? Check out our expert Toss! gameplay and mechanics review, where we delve into the intricacies of this unique VR platformer. Discover tips and tricks for mastering the art of swinging through a monkey's playground, and find out why Toss! is setting new standards in the VR gaming world.