Brewed with determination and fervor by an unassuming group nestled in the heart of Berlin, Stray Blade has swiftly ascended to the limelight, capturing the attention of major industry media multiple times since its initial reveal—a feat that's far from typical for many indie creations. Granted, the game's affiliation with the publishing behemoth 505 Games isn't an everyday occurrence for indie titles, yet the acclaim that this independent venture has managed to amass doesn't merely boil down to its well-known publisher.
Instead, it is the audacious vision that Point Blank Games poured into this creation that stands as the primary driving force behind its repeated appearances in media spotlights. It isn't an everyday phenomenon, after all, to learn about an open-world action adventure game that masterfully blends several soulslike elements, houses a sophisticated and punishing combat scheme, and unfolds within a dynamically shifting fantasy universe.
Setting aside these tantalizing blockbuster-like elements, we were thoroughly convinced that Stray Blade would need to reconcile with its inherent production scale—significantly modest when compared to mainstream blockbusters. This intriguing reality left us eagerly anticipating the nature of the balance struck by Point Blank Games in their creative journey.
Now we find ourselves in possession of a comprehensive understanding of the situation. We're fully prepared and excited to delve into the intricacies of Stray Blade in our forthcoming review. Are you eager to unravel the secrets concealed within the Valley of Acrea? If so, brace yourself first for… the necessity to make some sacrifices.
The Mystical Landscape of Acrea
Plagued by stark inequality, rampant corruption, unbridled violence, and insatiable greed, the world of Stray Blade remains relatively shrouded in mystery. Yet, with each revealing description, we are increasingly aware of the relentless brutality it has morphed into, due to the unchecked dominance of mankind. It seems survival in this world almost invariably comes at the cost of someone else's suffering.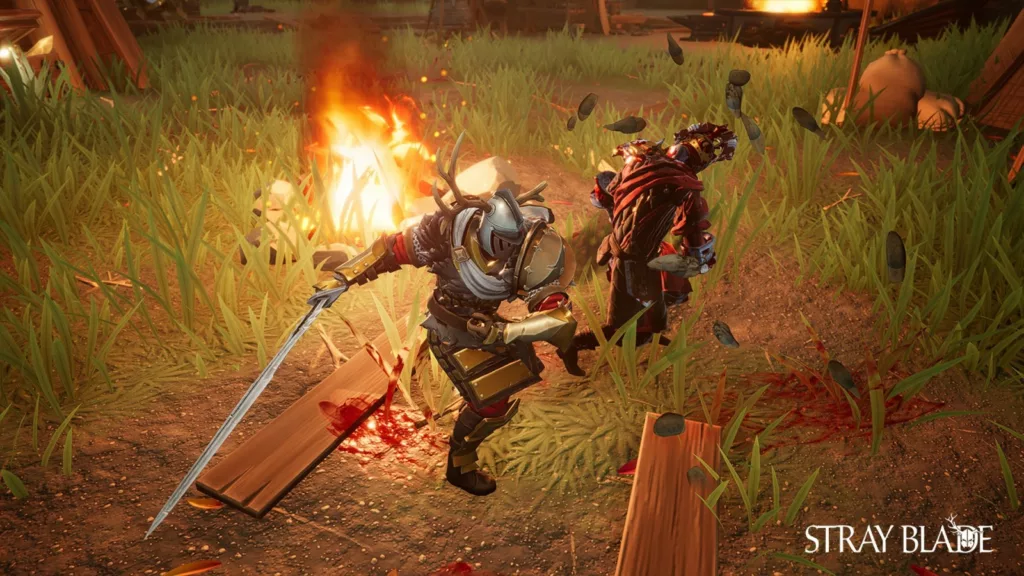 In this bleak setting, it's easy to understand why the Acrea Valley has emerged as a beacon of legend and hope. The valley, according to age-old tales, once homed ancient civilizations that lived in perfect harmony with the surrounding environment. They espoused the belief that every life form was interconnected through a unique life-force, creating a sustainable balance in nature. It's purported that Acrea Valley may be the last refuge where nature's pristine beauty still thrives undisturbed.
An Adventurer's Last Frontier: The Acrea Valley
Given the valley's enticing allure, it was only a matter of time before a daring adventurer like Farren West, the protagonist of Stray Blade and a renowned explorer, would set his sights on it as his final, grand frontier. But Farren, who cheekily labels himself as an "insignificant wanderer," doesn't quite make the progress he envisioned. Upon his arrival, he's fatally struck by rocky debris and gets eerily intertwined with Acrea's everlasting life-force, a concept that bears striking similarity to Eywa and the Tree of Souls from the world of Avatar.
Now, Farren finds himself stuck in a peculiar limbo, unable to leave the confines of the valley. His ordeal is further complicated by a tiny creature named Boji, the size of a stool, who brings him back to life each time he meets a fatal end. Together, Farren and Boji embark on an extraordinary journey to unravel Acrea's rich folklore, with Farren seeking to understand the histories and cultures of its previous inhabitants, while simultaneously attempting to resolve his peculiar predicament.
The Compelling Narrative: Farren and Boji
From a storytelling perspective, the adventure doesn't always scale the loftiest heights of narrative brilliance. Often, it settles for acting as a backdrop to exploration. However, its undeniable strength lies in the authentically depicted camaraderie between Farren and Boji.
Witnessing the transformation and deepening of their bond was a narrative delight, successfully holding our attention and drawing us further into the story. The evolving relationship between Farren and Boji is undeniably one of the most captivating elements that Stray Blade brings to the table.
Boji's Mystical Abilities: A Tale of Magic and Combat
As the narrative of Stray Blade unfolds, a cryptic figure brings to light the fact that a crystal embedded in our protagonist's chest has ensnared him within the realm of Acrea. Consequently, not only is he forbidden from leaving these terrains, but he is also cursed with an unending cycle of resurrection upon death. This peculiar curse can only be nullified by Boji's creator. Consequently, our sole option is to set off on a journey to seek him out, a quest that is far from straightforward. This odyssey demands that we traverse diverse landscapes and overcome the scattered "gods" of Acrea. Throughout this arduous journey, Boji, the aforementioned creature, proves to be an invaluable ally.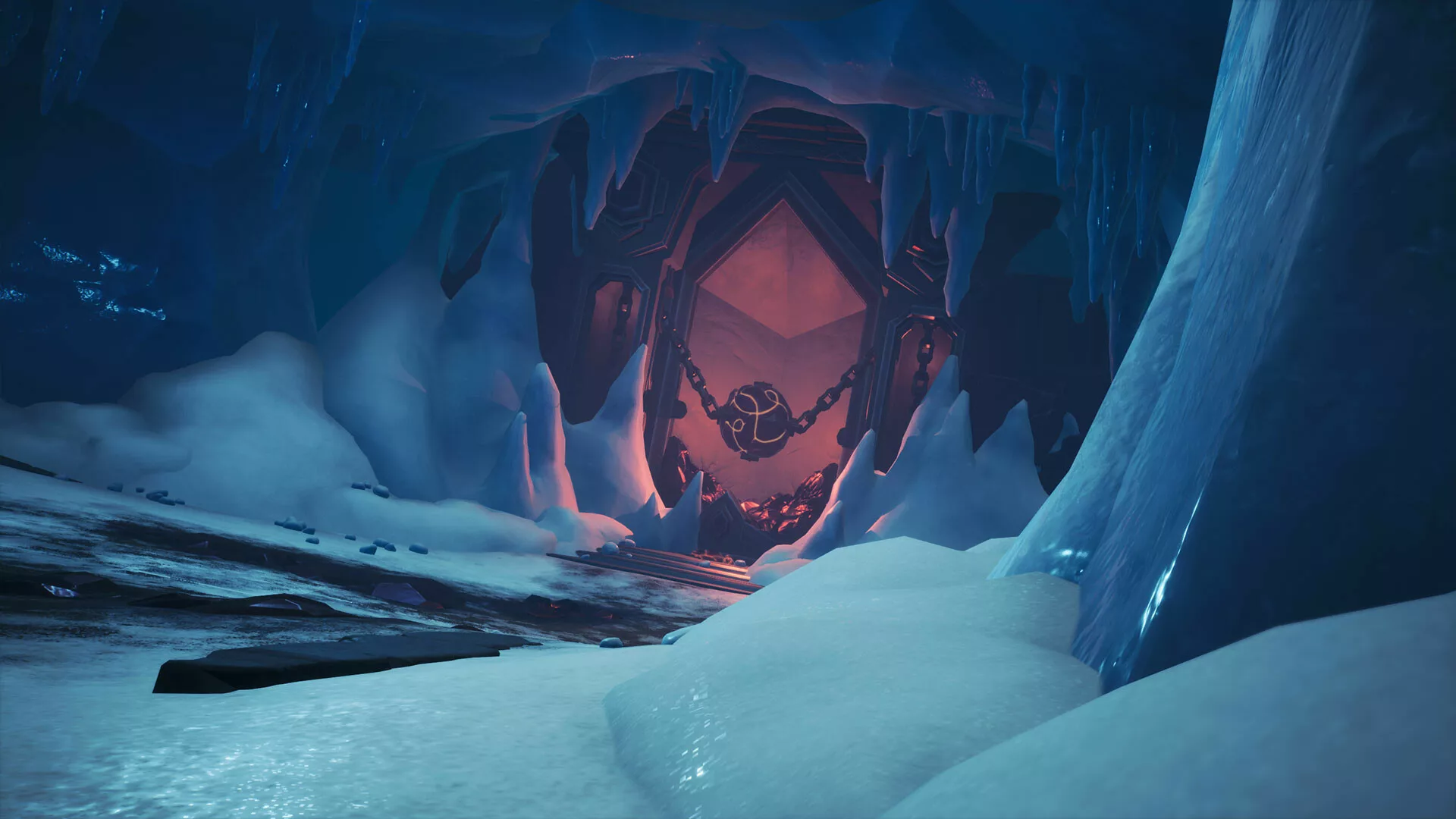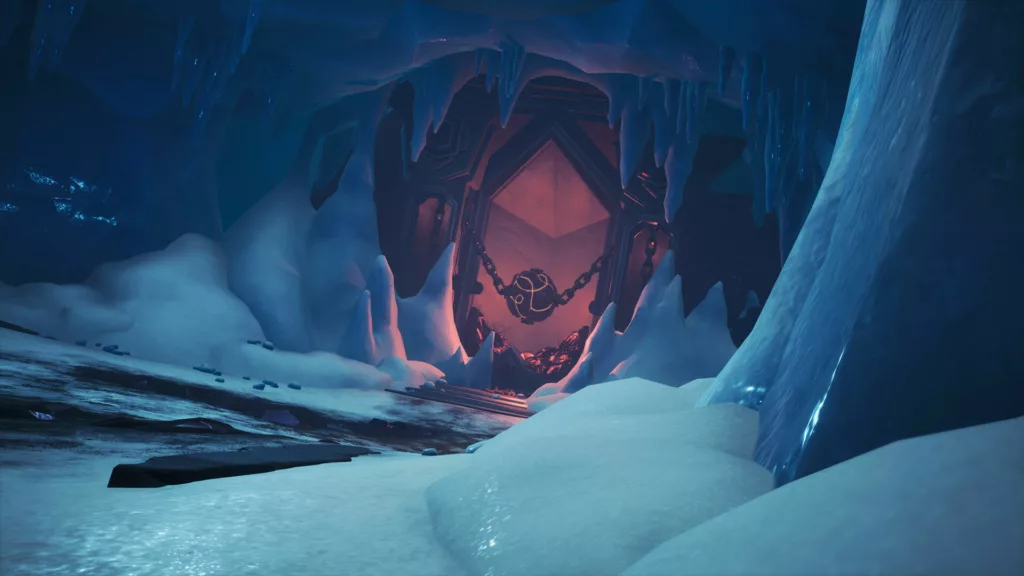 The Synergy Between Farren and Boji
Boji does not engage directly in combat but his unique abilities can dramatically shift the dynamics of any skirmish. He acts not just as a companion, but also as a crucial ally in the battlefield. However, to tap into Boji's power, you need to fill up the synergy bar—a task that initially feels somewhat laborious.
While Farren acquires skill points with each level-up, Boji necessitates Knowledge Points for enhancement. These points prove to be harder to come by. Stray Blade is a game imbued with hidden secrets and vital pieces of information waiting to be unearthed within the expanse of Acrea. The game rewards players who immerse themselves in its lore, bestowing upon them Knowledge Points to augment our diminutive ally, Boji.
The Magic of Runes and Their Role in Combat
Apart from his role in combat, Boji is also the key to harnessing the power of runes. These mystical symbols infuse an element of sorcery into our confrontations, allowing for a significant modification in combat style. Runes vary in nature and some prove to be exceptionally beneficial. From inflicting extra Arc damage when we fail to dodge or parry an attack, to enhancing the likelihood of critical strikes, runes add a dynamic and rewarding layer to the game mechanics.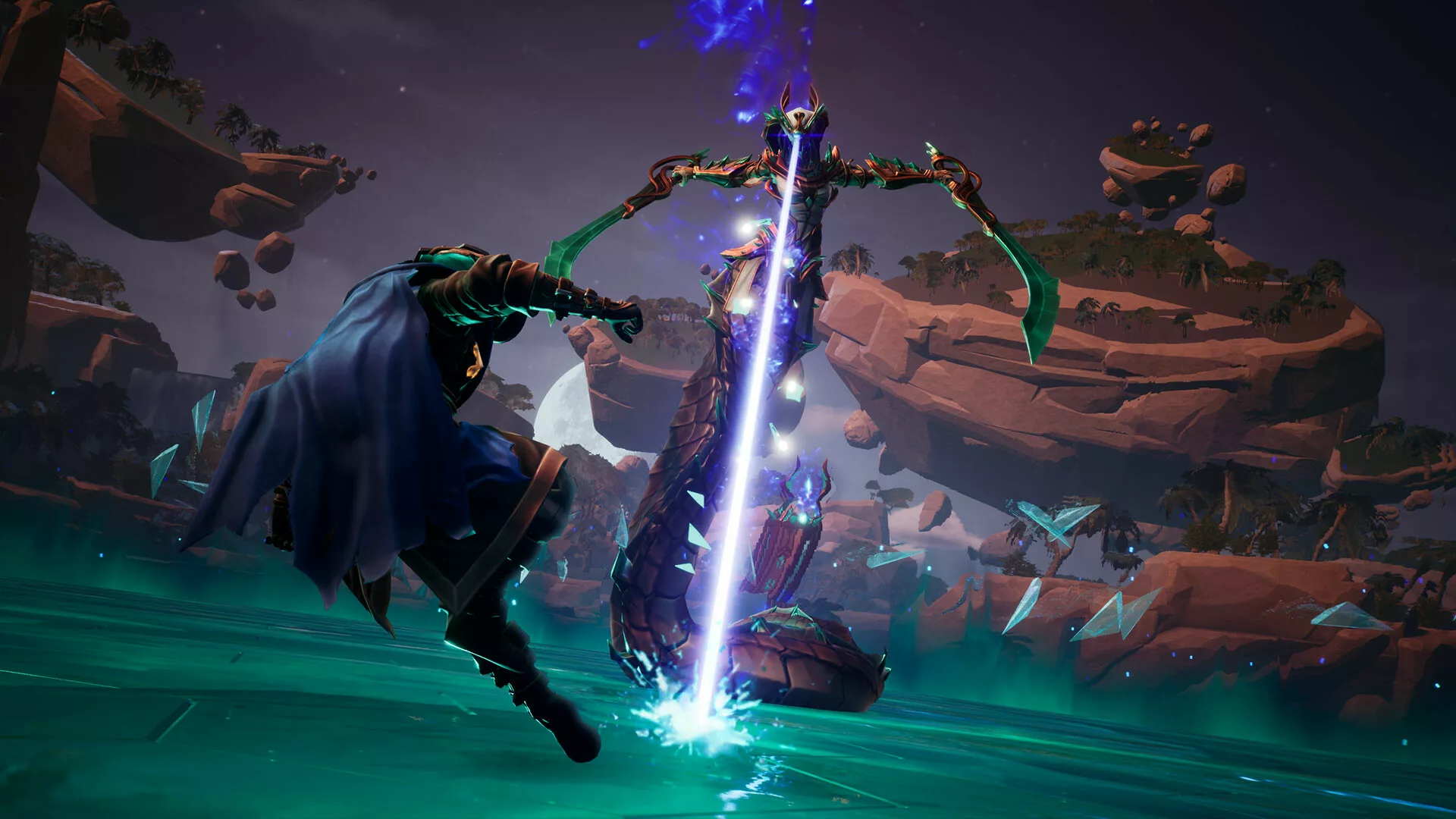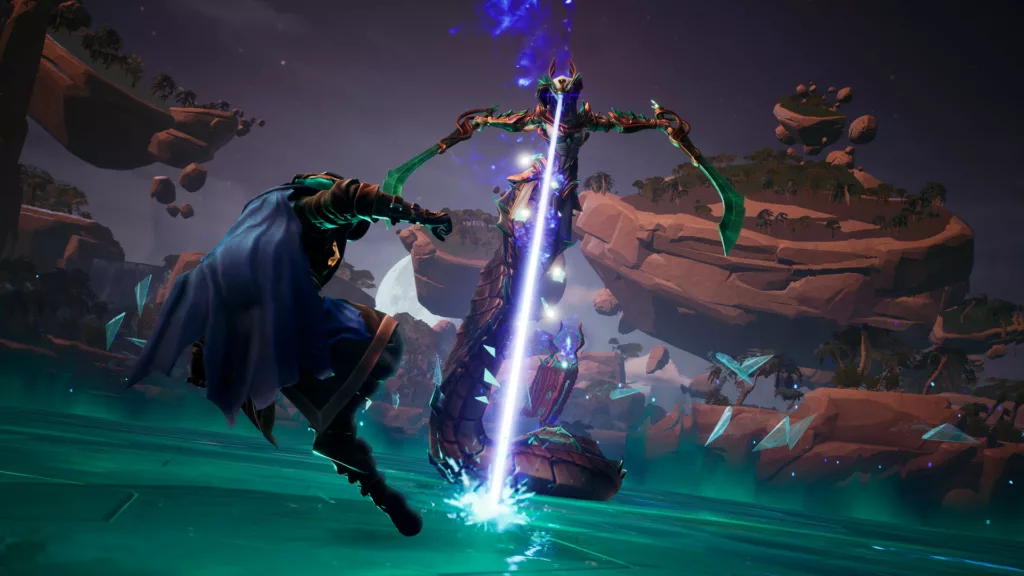 However, they aren't infinite in supply, and their creation falls to us, demanding strategic usage. To use these runes wisely could be the difference between a successful or failed battle, making them an essential component of the Stray Blade experience.
A Fusion of Styles: Stray Blade's Soulful Half
After setting the stage with the narrative backdrop of Farren and Boji's journey, it quickly becomes clear why Stray Blade has garnered so much attention. Point Blank Games' latest creation is a third-person adventure brimming with action, featuring a combat system that's both tactical and punishingly unforgiving. This style is strikingly reminiscent of the mechanics found in Soulslike games, yet it carries some unique variations that set it apart.
Just like in other Soulslike games, a couple of well-placed hits can lead to your demise, even at lower difficulty levels—there are four in total. Each battle requires careful strategizing, with a mix of parries and dodges timed precisely according to an incoming attack's color-coded signal. However, certain elements in Stray Blade seem less refined; attack feedback often feels inconsistent, and combat animations are overly weighted, resulting in a somewhat stilted and less fluid experience.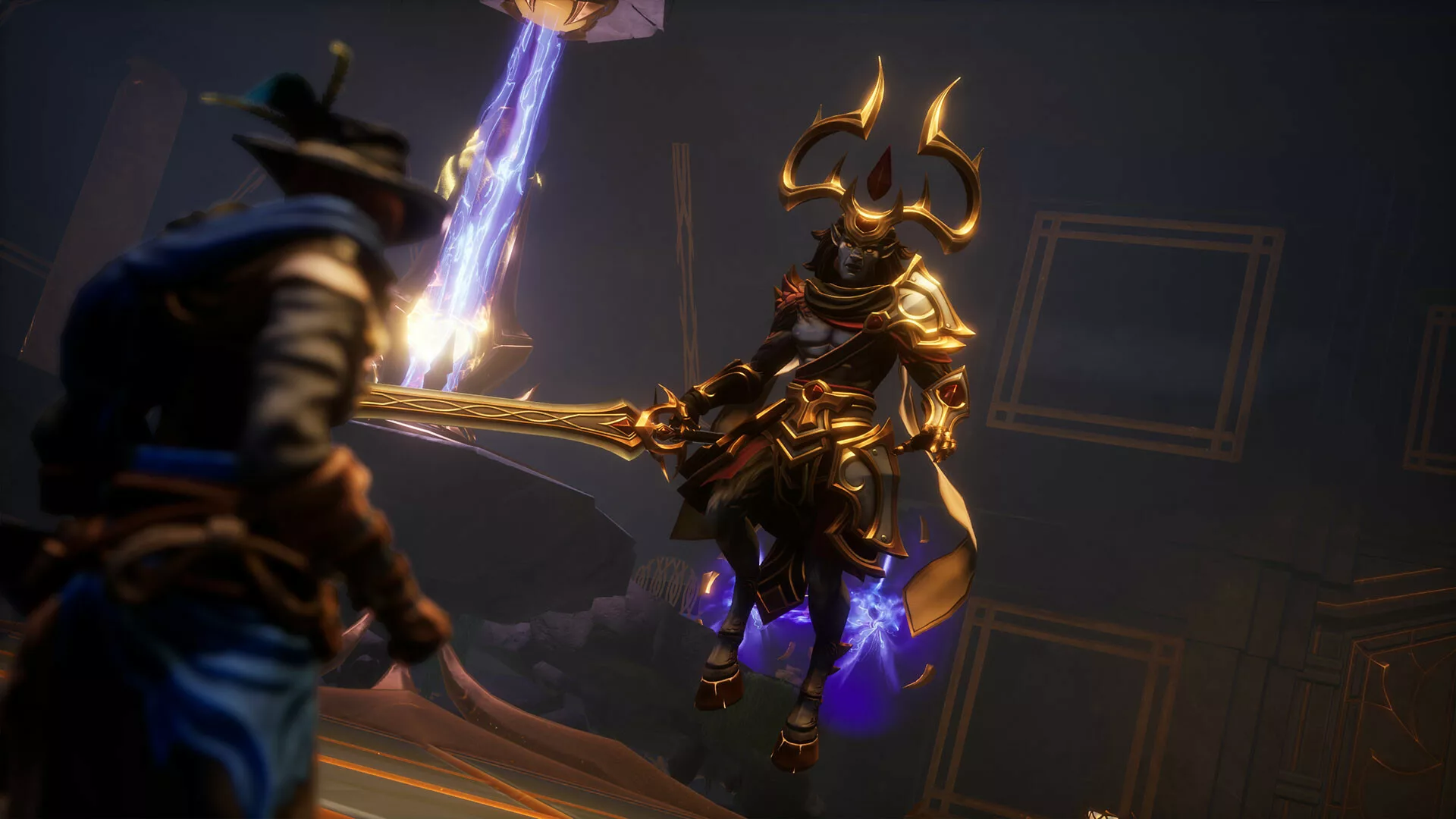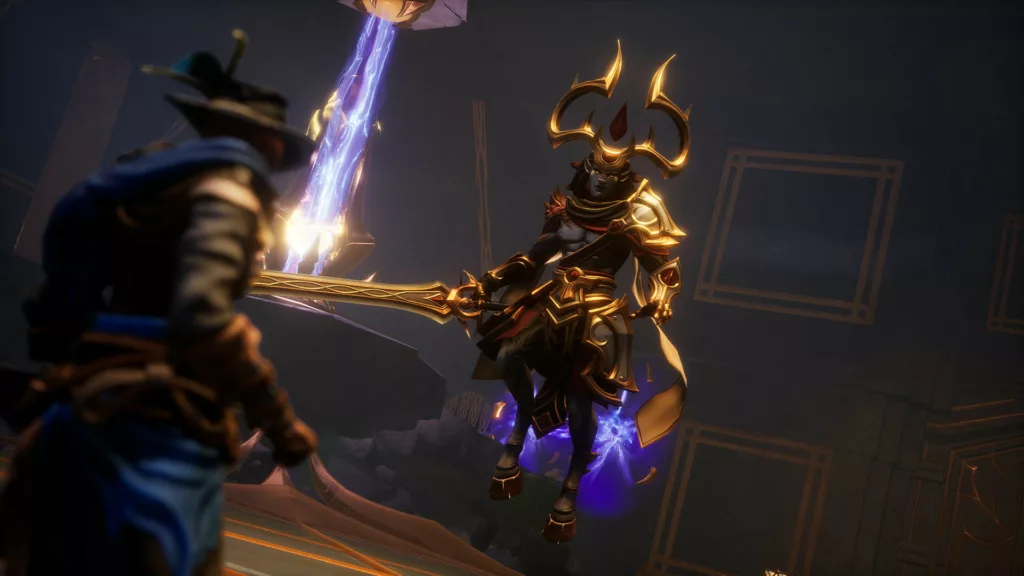 Varied Arsenal: Farren's Weapon Choices
This feeling extends to each of the 30 weapons Farren can wield. From spears and axes to rapiers and two-handed broadswords, the choice is extensive. Each weapon comes with its unique set of moves. Yet, even when wielding one of the lighter weapons, the fluidity experienced in other Soulslike games seems a far-off memory.
Don't expect to become attached to a single weapon and carry it throughout your adventure. In Stray Blade, no one weapon reigns supreme over others. While their attributes tend to be well-balanced, irrespective of personal preferences, you'll eventually find yourself compelled to wield them all. This is because Farren's skill tree is intrinsically tied to these weapons.
Skill Tree Enhancements: Maximizing Weapon Potential
Each upgrade on the skill tree is connected to a specific weapon. To activate its effects, you must find the weapon blueprint, forge the weapon, and gain sufficient mastery over it before you can spend a skill point.
This concept is rather appealing, and it proves crucial in diluting the potential monotony arising from a limited variety of enemies that don't evolve significantly as the game progresses. The gameplay derives much of its variety from the numerous unique move sets, mitigating the shortcomings on the enemy front.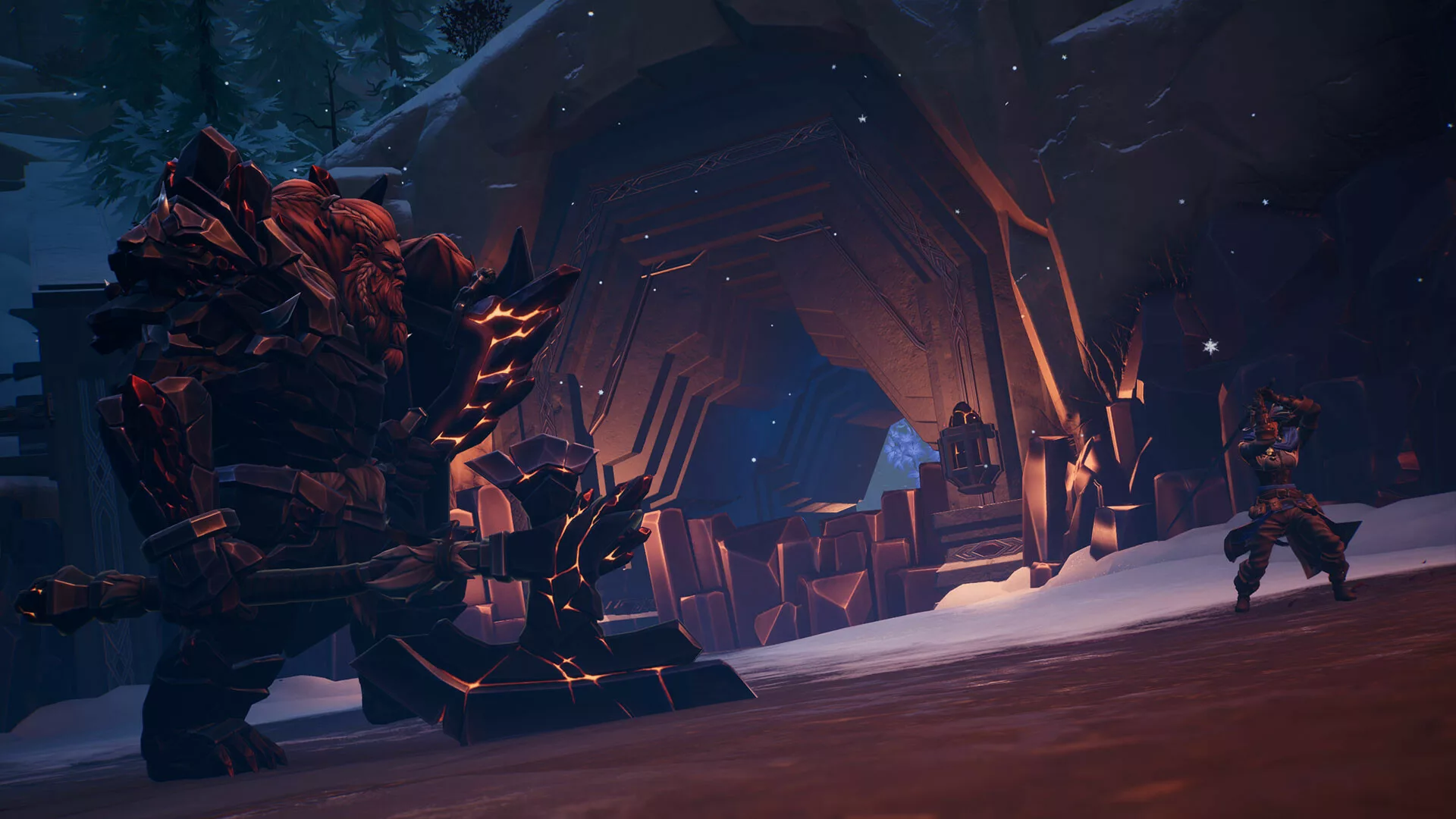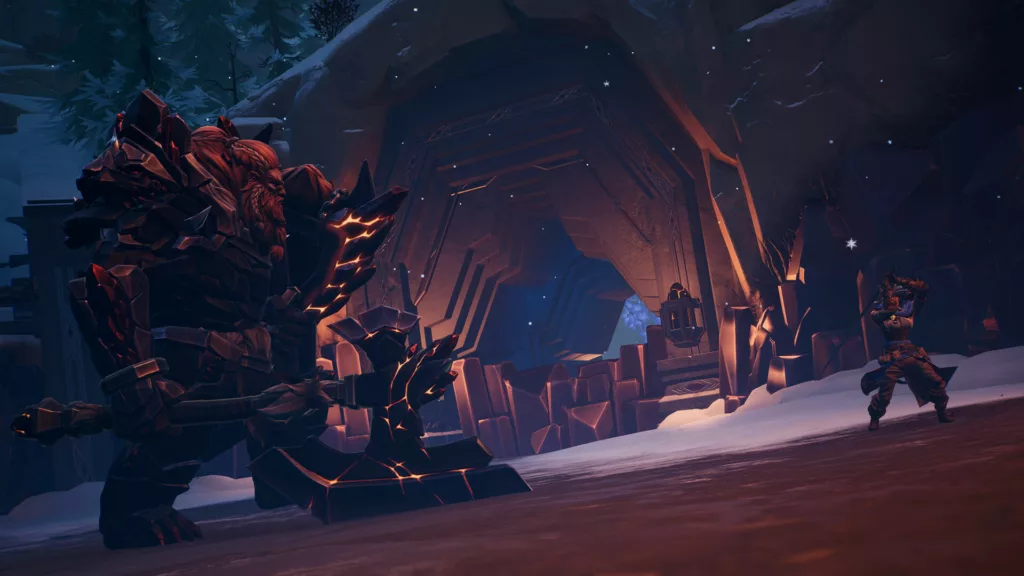 Crafting Your Arsenal: Weapons and Upgrades
Luckily, Stray Blade bestows a variety of weapons upon us, like swords and axes. These weapons are not static; they can be improved and augmented over time. However, upgrades are not as simple as clicking a button. Special trees, acting as makeshift forges, are scattered throughout the game world, and these are the places where weapon enhancements occur.
Upgrading your weapons is contingent on obtaining the necessary resources and the specific "blueprint" for the enhancement of a particular item. These could be acquired from defeated enemies or discovered in treasure chests and secret nooks in the game world.
Interestingly, the game subtly nudges you to stick with a specific weapon, such as a sword, rather than frequently swapping out your arsenal. With increased experience, your proficiency in a chosen weapon type elevates, encouraging mastery over diversity.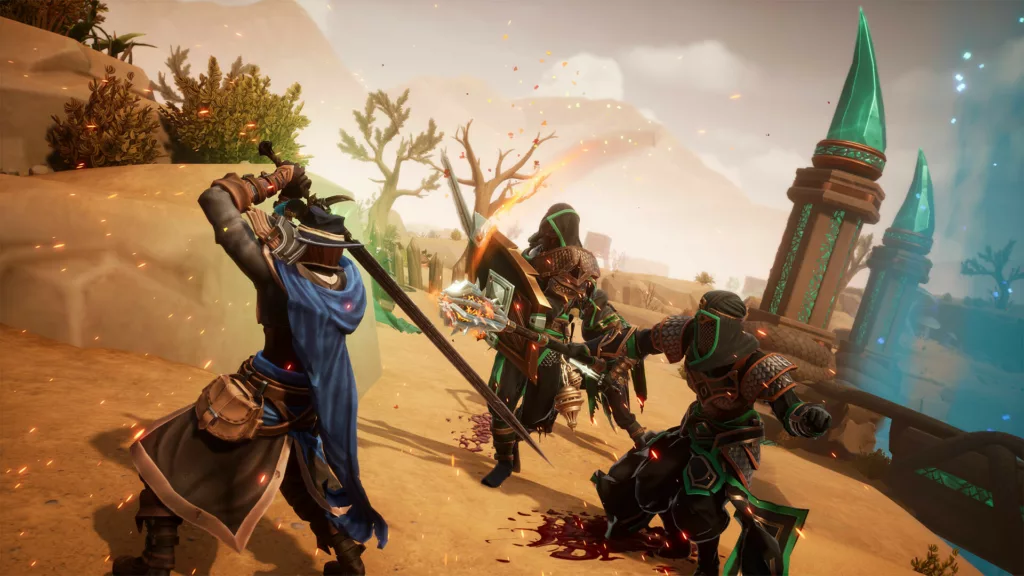 Two Paths of Progress: Farren and Boji's Skill Trees
Both Farren and Boji possess distinct skill trees, each unique in its progression. This bifurcation might be seen as a bonus, providing depth and variety to character development. However, the process of skill advancement for our protagonist, Farren, is quite intricate. The sheer size of his skill tree can initially be daunting.
Fortunately, many of the skills unlock organically as the storyline progresses. As you gain experience and level up, you earn skill points, which you can then use to bolster Farren's abilities.
Also scattered throughout the game world are materials required for weapon improvements, reinforcing the game's emphasis on exploration and resource management.
An Expansive Journey: The Game World
The game world of Stray Blade bears a resemblance to the renowned landscapes of Dark Souls. The maps are extensive, but they maintain a sense of unity and openness. The world feels cohesive and interconnected, enhancing the immersive quality of the game.
As you progress and obtain new abilities, previously inaccessible areas of the game become reachable. This feature reinforces a sense of evolution and growth, enriching the overall gaming experience.
An Adventure of Exploration: Discovering Acrea's Landscape
Stray Blade doesn't stake everything on combat; instead, it provides a rich experience of exploration throughout the expansive and diverse world of Acrea. This enormous open world is brimming with hidden secrets and intriguing creatures, divided into three starkly different biomes, each with its unique aesthetic and atmosphere.
Admittedly, the adventure maintains a linear trajectory throughout, but venturing off the beaten path often yields something worthwhile. It could be a piece of the game's mythology, a concealed secret, a new weapon, or simply crafting materials. These materials are crucial not only for making weapons (thus enhancing Farren's abilities) but also for crafting armor to bolster our adventurer's defense against the diverse adversities he encounters.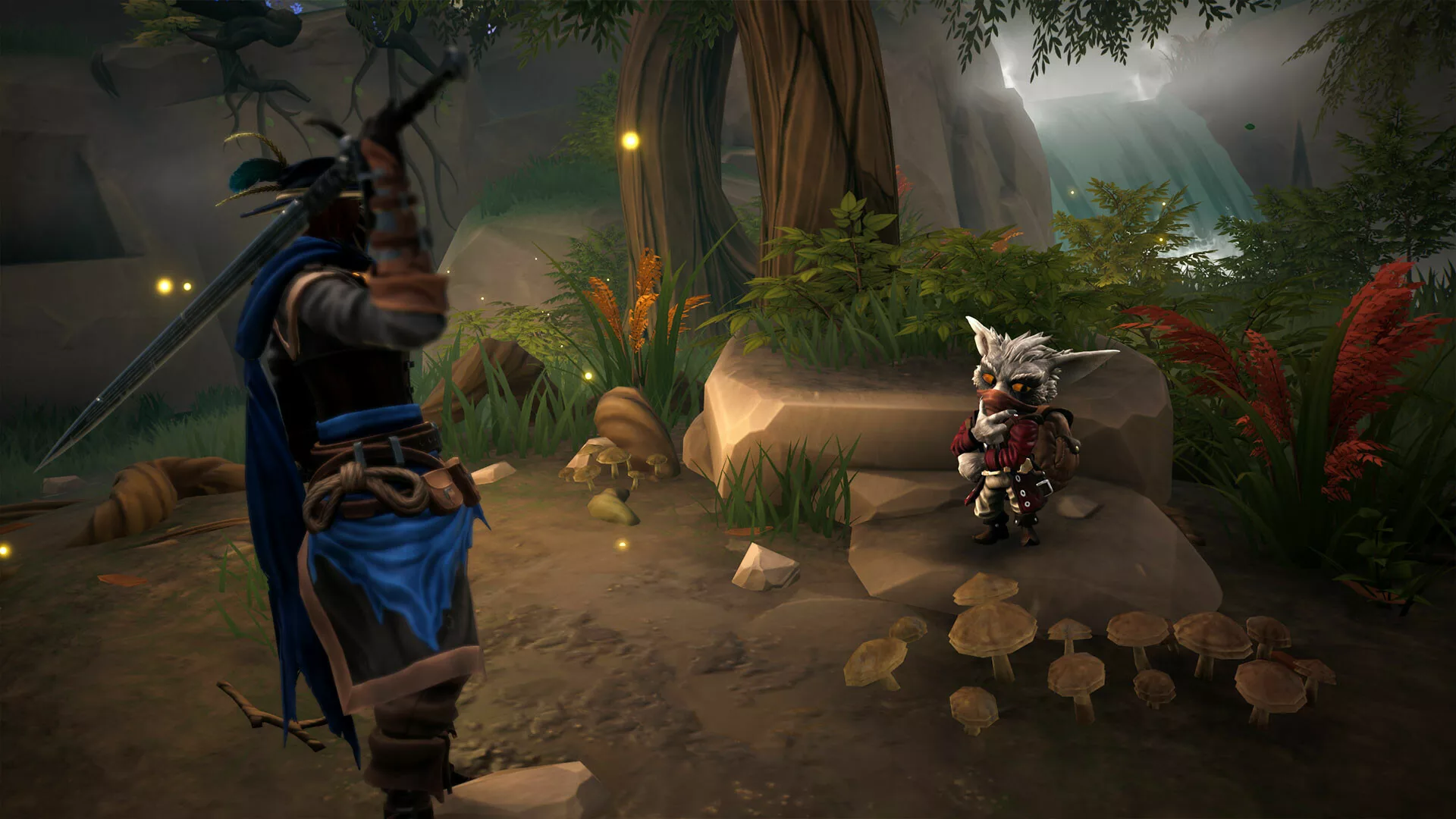 Unveiling Hidden Corners: Metroidvania Elements
Scouring the hidden corners of Acrea is beneficial, though we won't always be able to explore every path from the onset. The world's structure incorporates elements of metroidvania-style gameplay, with entire sections of the Valley becoming accessible only after obtaining specific powers from defeating Stray Blade's bosses.
There are six bosses in total, and while their battles may lack the typical epicness associated with soulslike games and their abilities are not particularly innovative, they reward the player with unique powers. Boji, our faithful companion, can utilize these powers to gain access to areas of the world previously out of reach. These powers can also be leveraged in combat to gain an upper hand against foes, although their impact is so minimal that we rarely found ourselves using them in battles.
Backtracking and Evolving Landscapes
As the adventure progresses and new pathways unlock, backtracking becomes a constant feature in Stray Blade. However, we felt slightly let down that one of the game's grand promises—the idea of a world that constantly evolves over time, responding to our presence—hasn't materialized as we had hoped.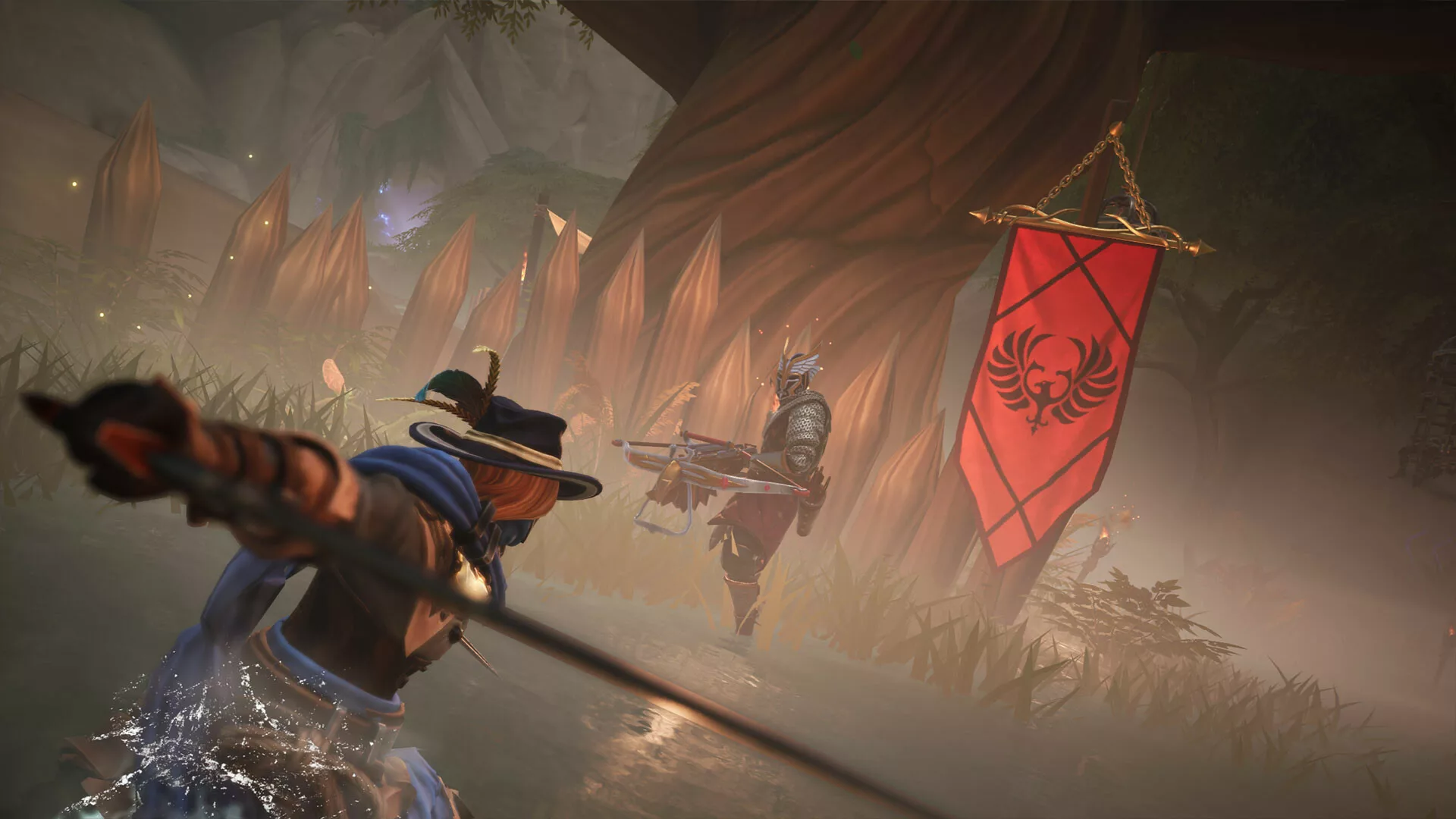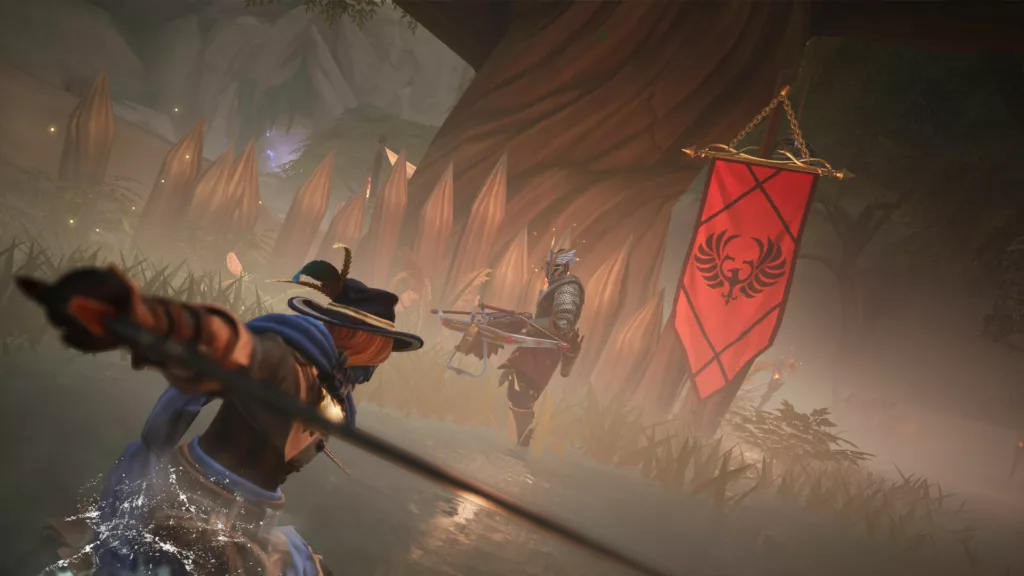 Yes, areas do transform and host new enemies, but these changes seem more like a device to shake up the exploration dynamics rather than an organic evolution. For instance, a forest teeming with aggressive creatures on one visit might house a soldiers' camp the next time around. Later still, that camp may be overrun by wild monsters and reclaimed by nature. It's certainly an interesting system, but it lacks the depth and dynamism we had envisioned.
The Compromises of Technical Development
Stray Blade's technical aspects reveal the significant compromises that the developers at Point Blank Games had to make. Some technical issues, such as the rigid and imprecise animations with which Farren and the enemies engage in combat, were already discussed. However, given that these issues are just the tip of the iceberg, it's crucial to delve further into this topic with a dedicated discussion.
Visual Appeal Amid Challenges
The game world makes a modest visual impression, thanks in part to the vibrant graphic style chosen by the team. However, beyond this, almost every other aspect of Stray Blade showcases the constraints of a smaller-scale development endeavor.
The character models can be fairly crude, often appearing to hover a few centimeters above the ground, as is almost always the case with Boji's character. The user interface isn't immune to the occasional graphical glitch, and overlapping or clipping issues are common. This state of affairs, even for a heavily independent project, is far from satisfactory.
Potential for Improvement
No one could reasonably anticipate an open-world game like Stray Blade to be the most visually stunning indie game of recent years. Yet, many of the game's shortcomings could have been addressed with more thorough cleanup and refinement.
The ambition and potential are clearly present within the world of Stray Blade. If more attention were paid to refining these details, it could elevate the overall gaming experience significantly, ensuring the visuals match the rich and engaging world the developers have worked hard to create.
The Review
Stray Blade
Stray Blade is an audacious indie game that captivates with its masterful blend of soulslike elements and open-world adventure. Point Blank Games' vision shines through, propelling the game into the limelight despite its modest production scale. The narrative, while not reaching narrative brilliance, excels in portraying the endearing camaraderie between Farren and Boji, adding depth to the story. Combat proves both tactical and punishing, reminiscent of Soulslike mechanics, though with some rough edges. The variety of weapons and their skill tree enhancements offer an engaging progression system. Exploration is a highlight, with a cohesive and interconnected game world that rewards players with hidden secrets and diverse biomes. However, technical issues and visual constraints detract from the overall experience. With further refinement, Stray Blade has the potential to fulfill its ambitious promise and become an indie gem.
PROS
Masterful blend of soulslike elements and open-world adventure
Captivating camaraderie between Farren and Boji
Engaging and punishing combat system
Variety of weapons with unique movesets and skill tree enhancements
Expansive and interconnected game world that rewards exploration
Hidden secrets and diverse biomes add depth to the experience
CONS
Narrative falls short of narrative brilliance
Combat animations can feel rigid and imprecise
Visuals and character models could be more refined
Technical issues, such as graphical glitches and overlapping elements