Fans are buzzing in anticipation of Cyberpunk 2077's upcoming expansion, Phantom Liberty. Set in a brand new district of Night City, the DLC promises high-stakes action as V gets pulled into a conspiracy surrounding a downed Air Force One.
After the game's rocky launch, CD Projekt Red has been hard at work enhancing the experience based on community feedback. Phantom Liberty looks to deliver with improved mechanics and a tightly crafted narrative. It's an exciting chance for players both new and old to dive back into Night City with fresher eyes.
Denizens of the cyberverse have been along for the journey as CDPR revived 2077 from the ashes of its debut. With this expansion, they have a chance to shine by showing how far the game has come. Responding directly to critiques while expanding the story is no small feat. If Phantom Liberty lives up to its potential, it may go down as one of the great video game redemption arcs in recent memory. For now, chooms everywhere will be boosting in anticipation of some high-stakes cyber action come launch day.
It's time to jack in and dive deep as we break down Phantom Liberty – the highly anticipated new expansion for Cyberpunk 2077. We'll take a look under the hood to see what new features, gameplay tweaks, and story additions CD Projekt Red has cooked up for their latest venture into Night City.
From new districts and characters to enhanced mechanics and quality-of-life fixes, there's a lot to unpack with this DLC. We'll also consider how it builds upon and enhances the overall Cyberpunk experience since launch. With Platte torn from the skies and V caught in the middle of a high-stakes conspiracy, there's bound to be plenty of revelations that will leave longtime fansbuzzing.
So whether you've been choombas since 2077 first dropped or only recently jacked into the world of tomorrow, sit back, plug in and let's take a thorough look at everything Phantom Liberty has to offer – for corpos and mercs alike. It's time to see how CDPR's continued commitment to improving the game impacts this risky venture into new territory. Buckle up, the expansion is primed to take Night City by storm.
The Evolution from "Cyberpunk 2077" to "Phantom Liberty"
The launch of Cyberpunk 2077 in late 2020 was highly anticipated but marred by technical issues. Fans were excited to explore the immersive, sprawling world that CD Projekt Red had promised, but upon release many encountered crashes, glitches and other bugs – especially on previous-gen consoles. While the compelling storyline and attention to detail in Night City were praised, these problems overshadowed many positive aspects of the game.
Some quest elements or items like lootable dildos felt tonally inconsistent, further fueling fan debate. Reviews were mixed as gameplay frustrations took precedence over the game's potential. CDPR took the criticism to heart, committing to extensive patching to improve stability. Over a year of updates followed, steadily addressing reported bugs.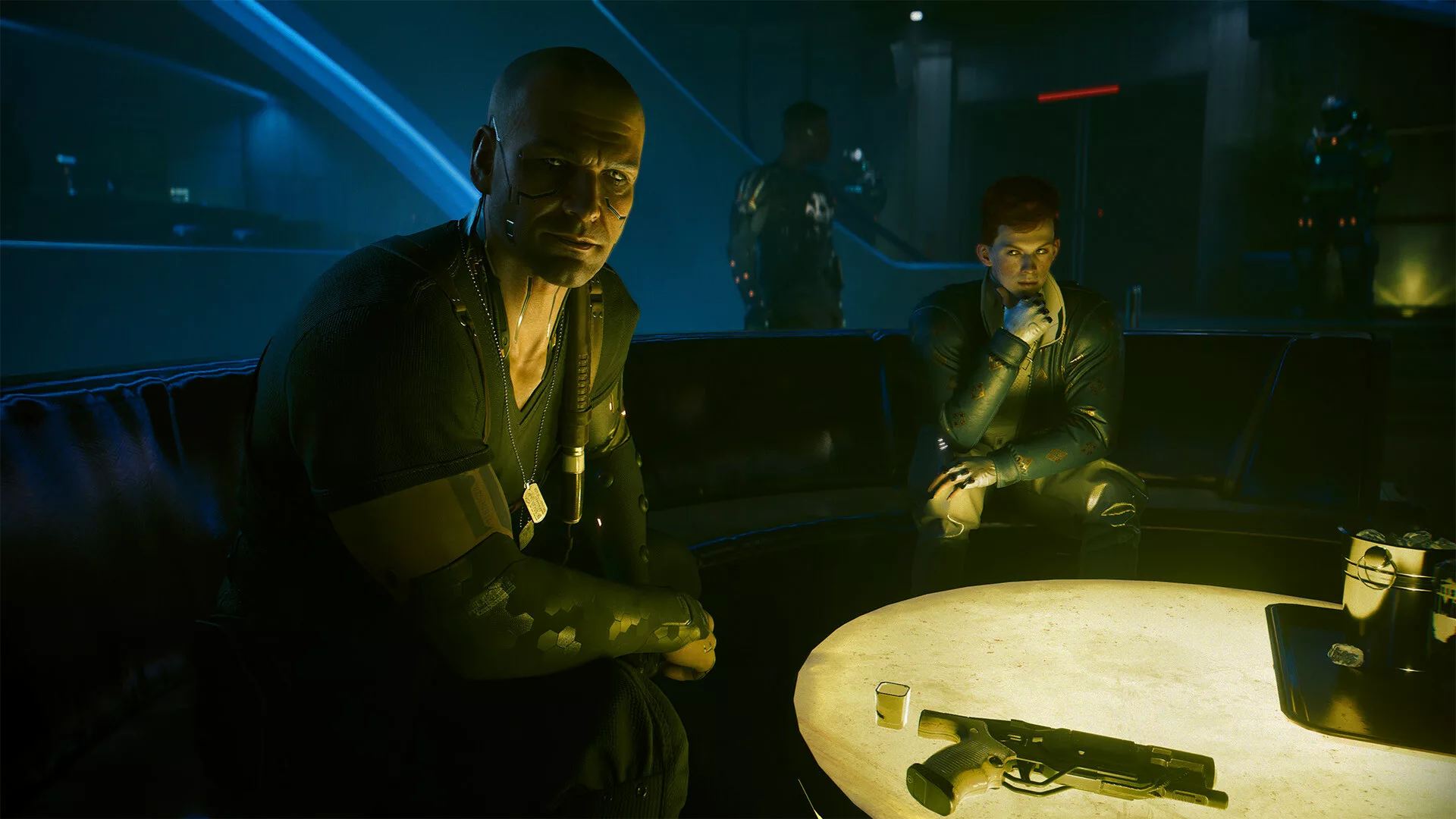 Now with Phantom Liberty, the fruits of that labor are on display. Set in a brand new district, this expansion showcases all CDPR has learned. Technical performance is vastly improved, allowing full focus on the tight, engaging narrative as V gets caught in political intrigue following the Air Force One disaster. Fan favorite characters return alongside new allies and threats.
Phantom Liberty proves CDPR heard player feedback on quest and system refinements. With this expansion, their vision of an interactive cyberpunk world is closer to being fully realized. The journey from the glitchy 2020 launch to now has been a masterclass in community response and dev commitment to quality. While the original release left players disappointed, Phantom Liberty hints this retooled franchise is just getting started. For fans who stuck around, trusting CDPR to improve, the expansion is validation that their patience may be rewarded.
Delving into "Phantom Liberty": District, Plot, and Key Players
The "Phantom Liberty" expansion introduces players to a fresh district in Night City, known as Dogtown. This area is distinct from the rest of Night City, offering a unique blend of visuals inspired by places like Las Vegas and Santa Monica. Dogtown is a mix of beach town vibes and luxury resort aesthetics, complete with lavish hotels, bustling nightclubs, and a repurposed football stadium that now serves as a city center. The district's design and atmosphere make it a standout addition to the game's expansive map.
Central to "Phantom Liberty" is a gripping new storyline. The narrative kicks off with a dramatic event: Air Force One crashes in Dogtown. The President of the NUS finds herself stranded in this perilous part of Night City. The primary mission for players? Rescue Madam President from this treacherous district. This plot serves as the foundation for the expansion's events, drawing players into a whirlwind of action, intrigue, and decision-making.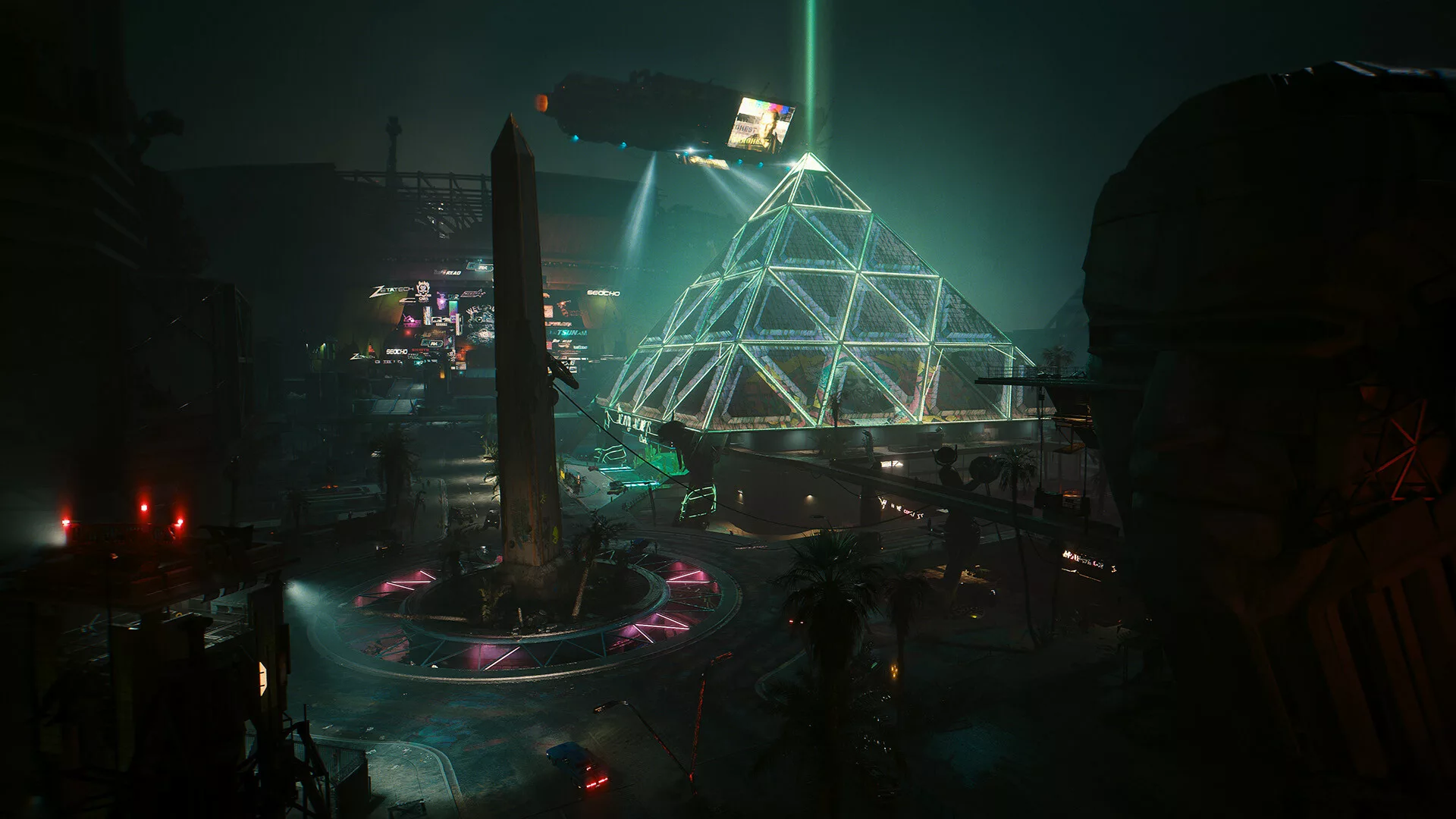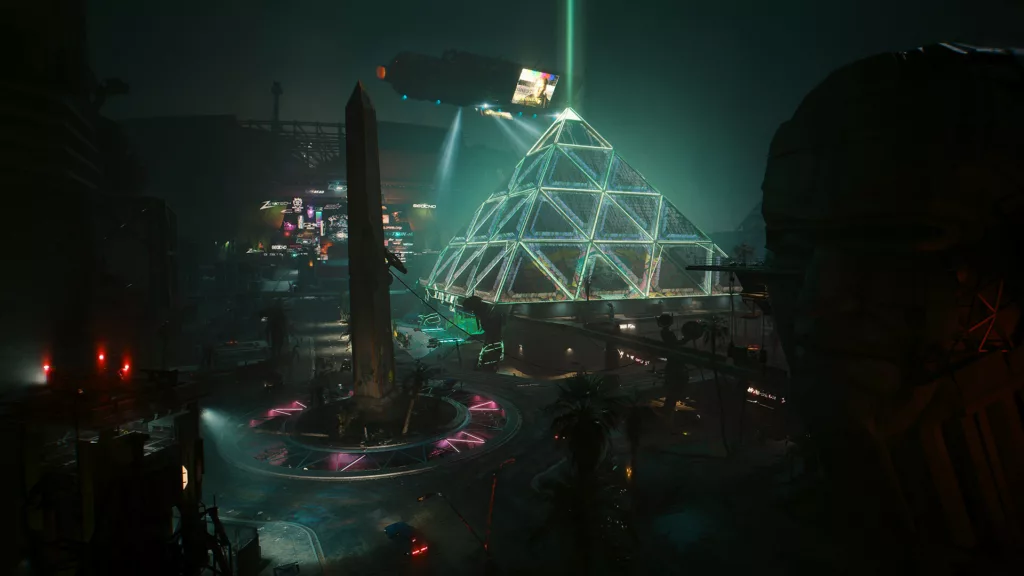 Key characters play pivotal roles in driving the narrative forward. One of the standout new characters is Song So-Mi, an NUSA hacker. Her skills and involvement in the plot add depth to the story, making her a crucial ally for players. Portrayed by Christine Minji Chang, Song So-Mi's character is well-developed and integral to the unfolding events.
Another major addition is Solomon Reed, a character brought to life by the renowned actor Idris Elba. Solomon is a sleeper agent, reactivated for the mission at hand. Elba's portrayal of Reed is captivating, presenting a character that players will find themselves drawn to, even if they're unsure of his true intentions. Reed's background and expertise make him a central figure in the expansion, especially given the espionage and spy elements woven into the plot.
Lastly, "Phantom Liberty" sees the return of a familiar face: Johnny Silverhand, played by Keanu Reeves. While Johnny was a central figure in the original "Cyberpunk 2077," his role in the expansion allows for further exploration of his character. Reeves delivers a performance that feels more refined this time around, diving deeper into Silverhand's complexities. The interactions between Johnny and the new characters, especially in the context of the expansion's plot, add layers to the overall narrative.
In conclusion, "Phantom Liberty" offers players a rich storyline set in a new and intriguing district of Night City. With a compelling plot and a cast of well-developed characters, this expansion promises an immersive experience that builds upon the foundation set by "Cyberpunk 2077."
"Phantom Liberty" and the 2.0 Update: Key Gameplay Improvements
The release of "Cyberpunk 2077: Phantom Liberty" coincided with the much-anticipated 2.0 update, bringing a slew of gameplay enhancements that significantly impacted the overall experience. This update addressed many of the concerns raised by players since the game's initial release.
One of the most notable changes in the 2.0 update is the introduction of new perks. These perks have been designed to be both exciting and useful, allowing players to tailor their gameplay style more effectively. Whether it's enhancing combat abilities or improving hacking skills, these perks add depth to character progression.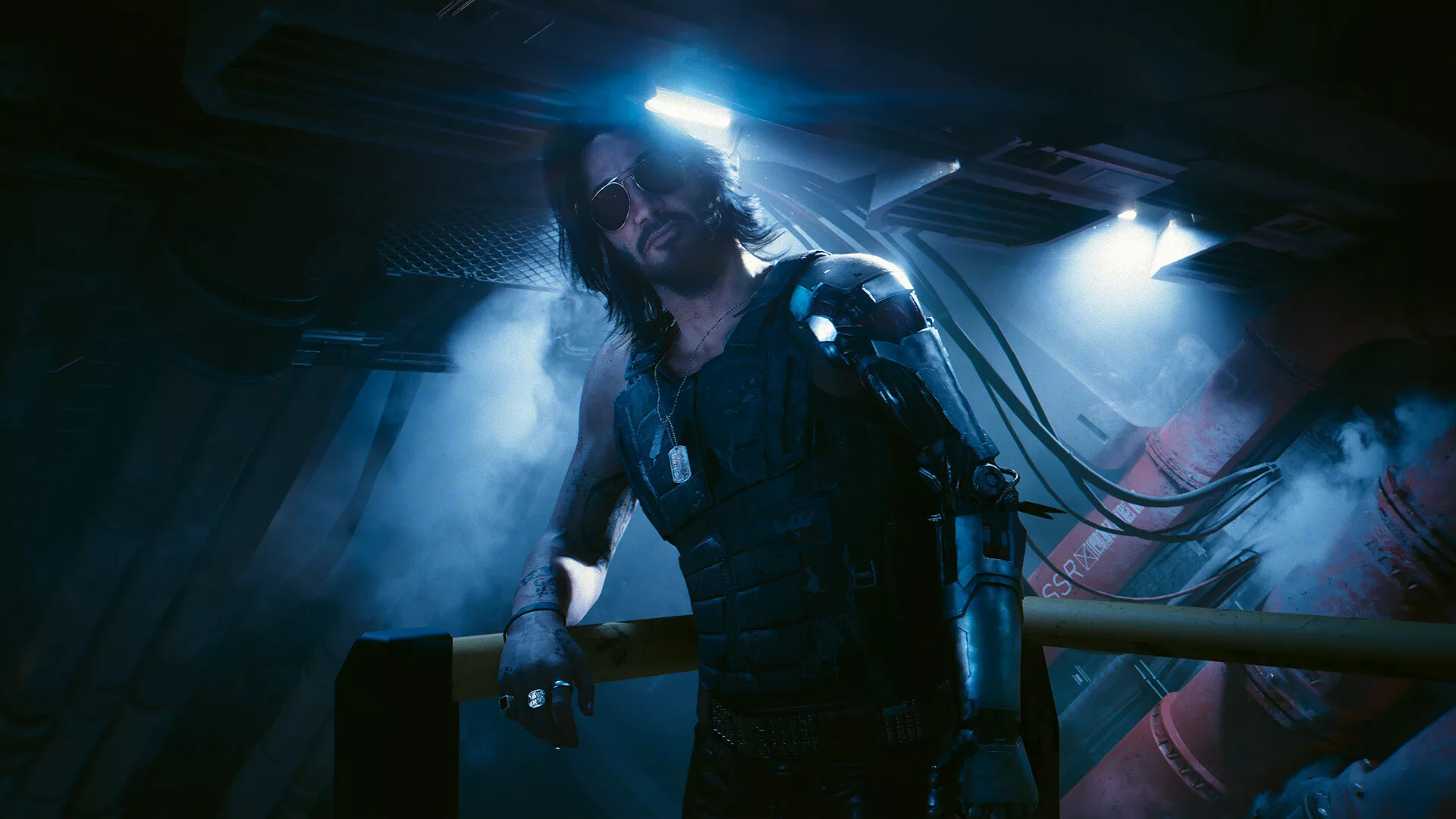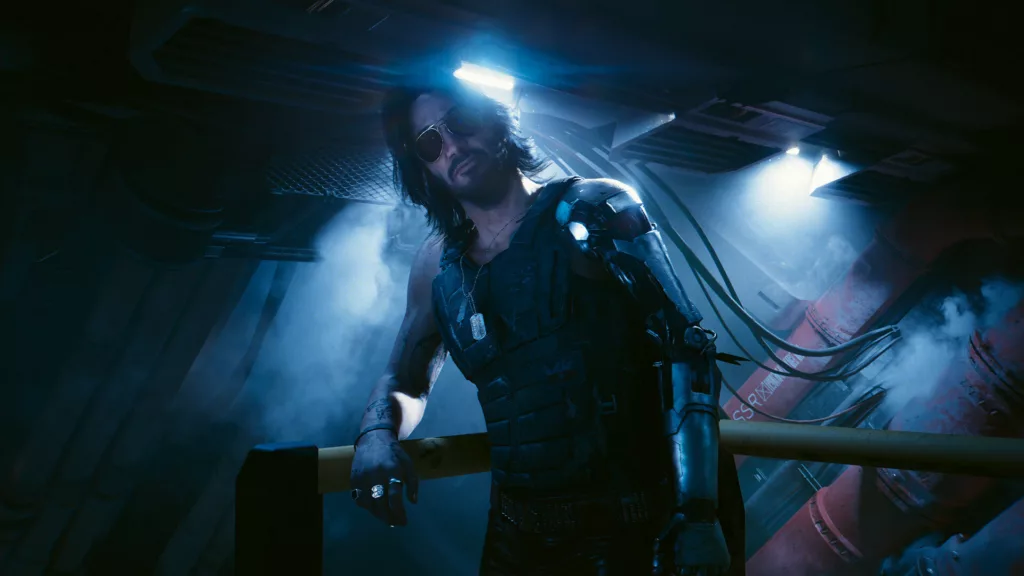 The behavior of the police in Night City has also seen a major overhaul. Previously criticized for their erratic and often unrealistic responses, the police now act more naturally. Their reactions are more in line with the player's actions, making encounters with law enforcement feel more balanced and less arbitrary.
Several systems within the game have been revamped for better gameplay fluidity. For instance, the looting system has been streamlined. Players now spend less time looting, allowing for a more focused gaming experience. Additionally, changes have been made to how grenades and health items function. Instead of hoarding these items, they now operate on a recharge system, making combat more dynamic.
The clothing system has also seen changes. Previously, clothing items impacted character stats, often leading players to wear mismatched outfits for the sake of better stats. With the 2.0 update, clothing has become purely cosmetic, allowing players to prioritize aesthetics without sacrificing gameplay advantages.
The experience of playing as different character builds, especially the netrunner, has been enriched. Netrunners, with their hacking abilities, offer a unique gameplay style. The 2.0 update has enhanced this experience, making hacking more intuitive and impactful. Whether it's taking control of enemy tech or manipulating the environment, playing as a netrunner feels more rewarding. Of course, other character builds also benefit from the update, with each offering distinct gameplay experiences that cater to various player preferences.
Enhancements in Sight and Sound
The "Cyberpunk 2077: Phantom Liberty" expansion brings with it notable improvements in both visuals and audio, enhancing the overall gaming experience.
Graphics have always been a strong point for "Cyberpunk 2077," and with "Phantom Liberty," they've been taken a step further. The expansion showcases refined graphics that are sharper and more detailed. Night City's new district, Dogtown, is presented with vibrant colors, intricate designs, and dynamic lighting. These graphical enhancements make the city feel more alive and immersive, drawing players deeper into the game's dystopian world.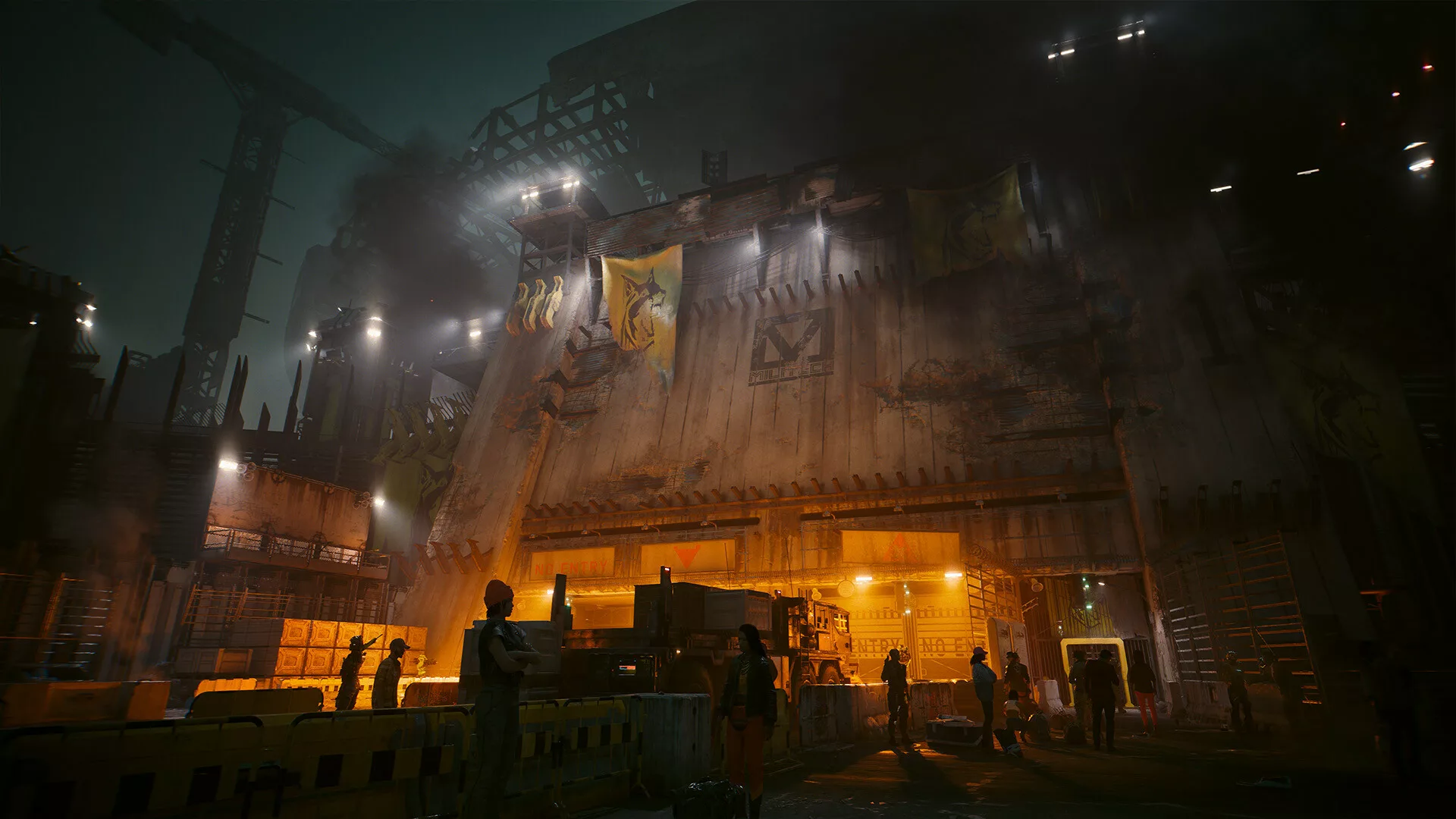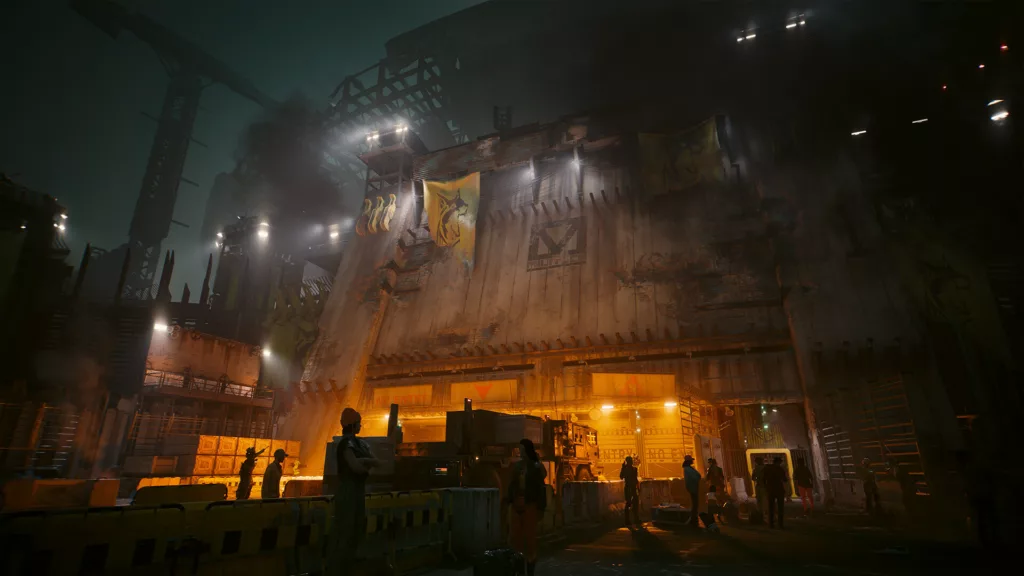 Audio has also seen significant enhancements. The expansion introduces new soundtracks that perfectly complement the game's atmosphere. These tracks, ranging from intense combat music to ambient city sounds, add depth to the gaming experience. The audio quality is crisp, ensuring that every gunshot, dialogue, and background noise is heard with clarity.
Character animations have been given special attention in "Phantom Liberty." These animations are smoother and more realistic, adding to the game's immersion. Whether it's the subtle movements of a character's face during a conversation or the dynamic combat sequences, the improved animations make interactions and gameplay feel more lifelike.
One notable aspect is the synchronization between audio and visuals. The game ensures that what players see aligns perfectly with what they hear. For instance, the bustling sounds of Night City match the visual chaos of its streets, and the intense music during combat sequences aligns with the on-screen action.
Side Quests and Extra Content in "Phantom Liberty"
The "Cyberpunk 2077: Phantom Liberty" expansion isn't just about the main storyline. It also introduces a range of side quests set in the new district, Dogtown. These missions provide players with additional content, allowing for a more comprehensive exploration of Night City's latest area.
Dogtown's side quests are varied in nature. While some are straightforward tasks, others offer intricate narratives that can rival the main storyline in depth and engagement. These missions provide insights into the lives of Dogtown's residents, the district's history, and the underlying politics of Night City.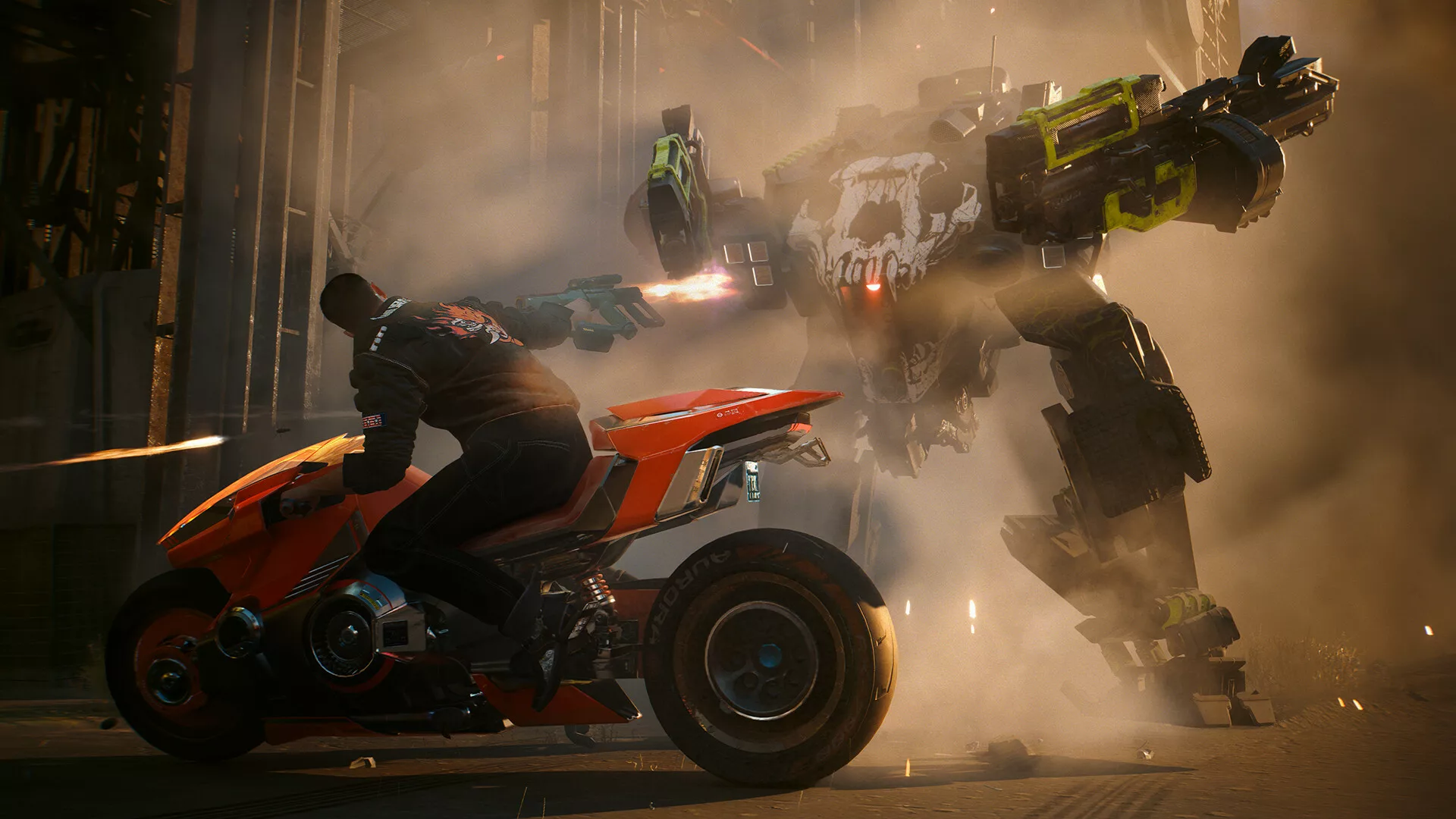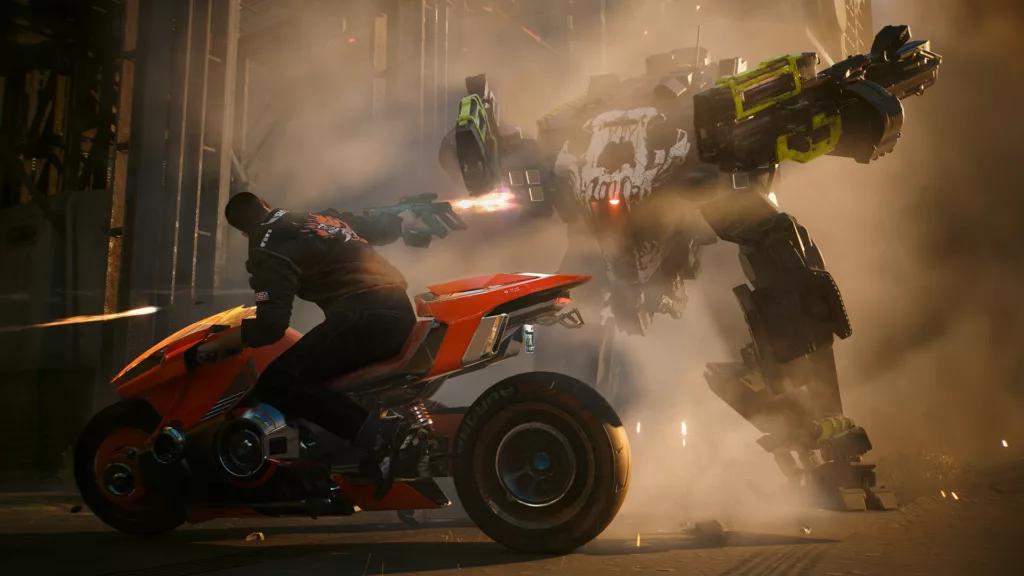 A commendable aspect of "Phantom Liberty" is the balance it strikes between the main plot and side missions. While the primary narrative is compelling, players aren't forced to rush through it. The side quests are integrated seamlessly, allowing players to take breaks from the main story and explore Dogtown at their own pace. This balance ensures that players don't feel overwhelmed and can enjoy all facets of the expansion.
The side quests in "Phantom Liberty" offer unique experiences that are both entertaining and memorable. For instance, one mission might involve cleaning up a messy situation reminiscent of a scene from a classic film, while another could see players assisting a character in their quest for stardom in the Braindance industry. These missions are not just filler content; they add depth to the game, providing players with diverse challenges and narratives.
In summary, the side missions and additional content in "Phantom Liberty" enhance the overall gaming experience. They offer a deeper dive into Dogtown's lore and present players with a variety of challenges and stories. Whether you're following the main plot or exploring side quests, "Phantom Liberty" ensures a rich and engaging journey in Night City.
Room for Refinement: Where "Phantom Liberty" Could Improve
While "Cyberpunk 2077: Phantom Liberty" brings a host of enhancements and new content, it's not without its shortcomings. One of the persistent issues players have reported is occasional game crashes. Despite the numerous updates and patches, the game isn't entirely free from technical glitches. These crashes, although less frequent than before, can disrupt the gaming experience, especially during crucial moments or after extended gameplay sessions.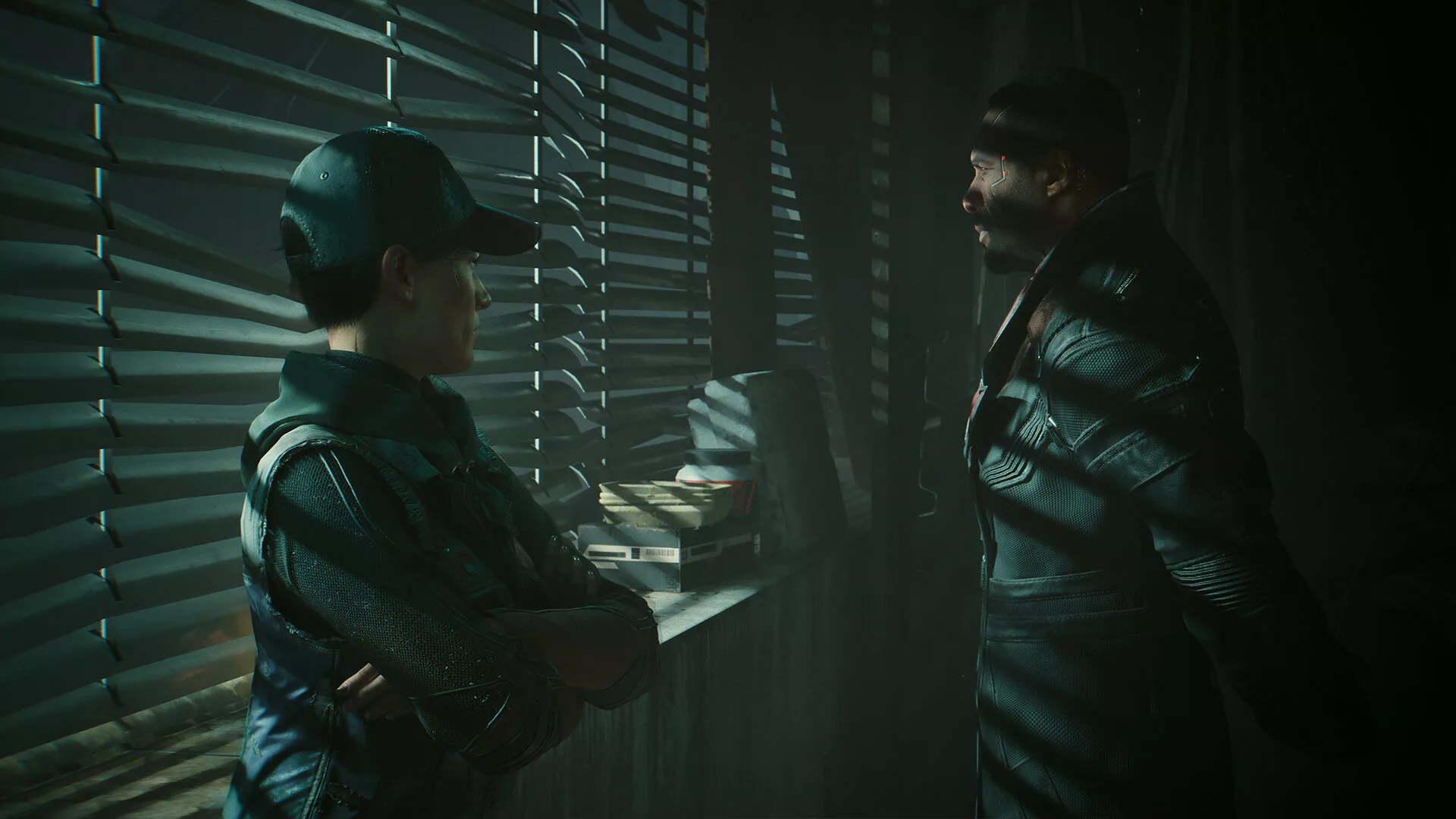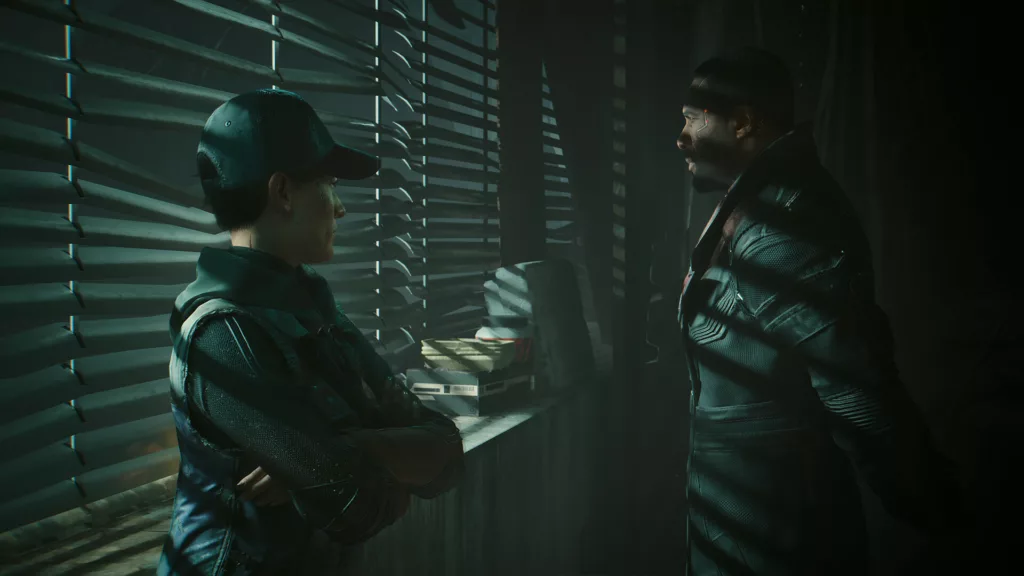 Another area that has drawn criticism is the game's linearity in certain storylines. While "Phantom Liberty" offers a rich narrative, there are moments where players feel their choices are limited. This restriction in decision-making can sometimes make players feel like passive participants rather than active agents shaping the story's outcome. For a game that prides itself on player agency and choice, these moments of linearity can feel out of place.
Comparing "Phantom Liberty" to other AAA releases highlights some areas where "Cyberpunk 2077" could further improve. While the expansion has made significant strides in gameplay, narrative, and technical aspects, it still falls short in certain areas when stacked against other top-tier games. For instance, some AAA titles offer more fluid decision-making mechanics or more stable technical performances, setting a benchmark that "Phantom Liberty" could aim for in future updates or expansions.
"Phantom Liberty" in the Landscape of Game Expansions
When evaluating "Cyberpunk 2077: Phantom Liberty" in the context of other game expansions and DLCs, several points of comparison emerge. Firstly, "Phantom Liberty" stands out in terms of its sheer volume and depth. While many expansions offer additional content, few match the breadth and intricacy of the narrative introduced in this expansion. The addition of an entirely new district in Night City, complete with its own set of missions, characters, and storylines, sets "Phantom Liberty" apart from many other DLCs.
However, there are also similarities with other notable expansions in the gaming industry. Like many successful DLCs, "Phantom Liberty" builds upon the foundation of the original game, enhancing gameplay mechanics, introducing new characters, and expanding the game's universe. This approach is a hallmark of successful expansions, ensuring that players get a familiar yet fresh experience.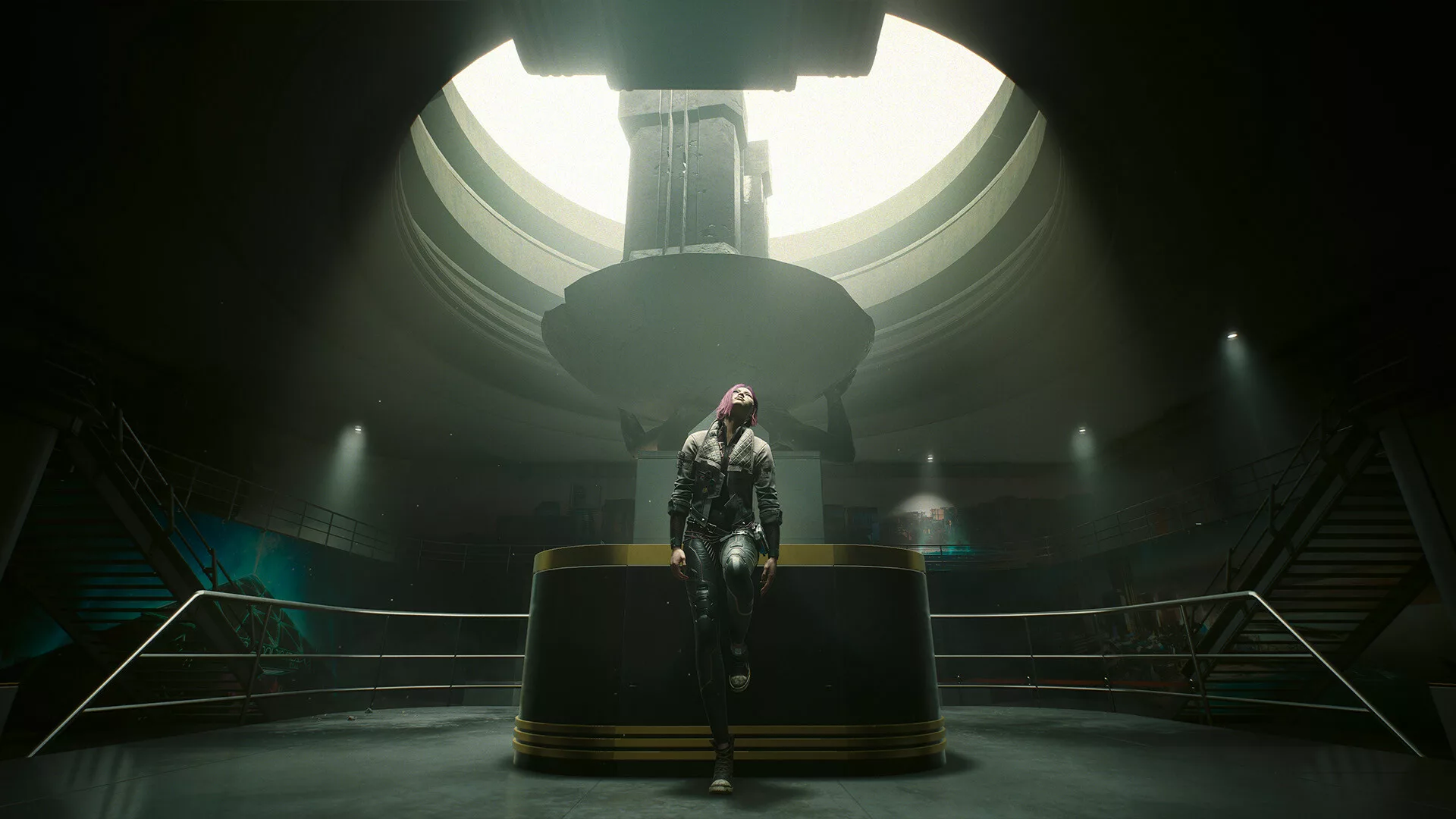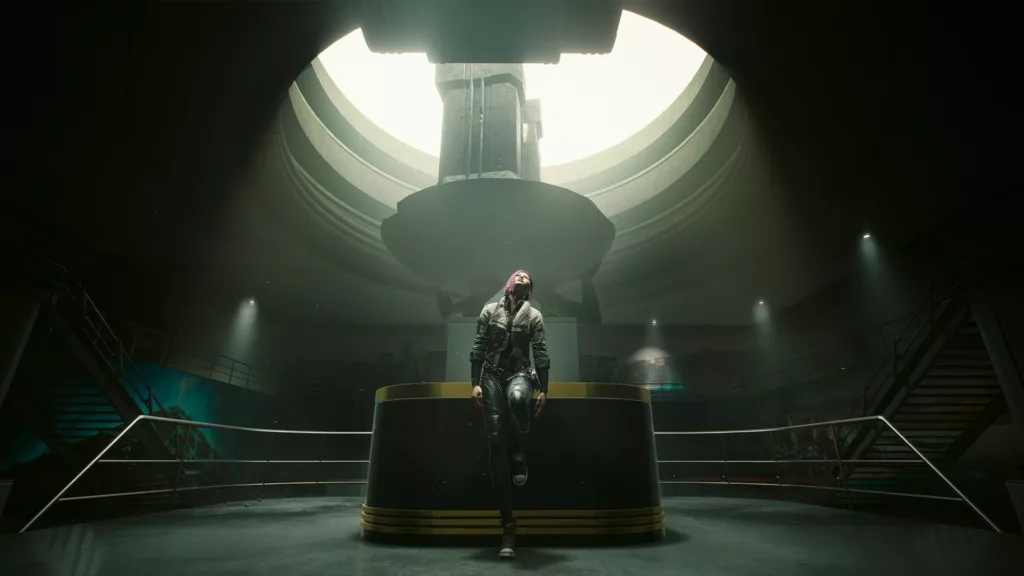 In terms of differences, one area where "Phantom Liberty" diverges from some other DLCs is its focus on addressing past criticisms. While many expansions aim to provide new content, "Phantom Liberty" also serves as a response to feedback from the original "Cyberpunk 2077" release. This dual focus on introducing new content while refining existing elements is a distinctive feature of the expansion.
Considering the value proposition, "Phantom Liberty" offers substantial content for its price point. When comparing the volume of content, quality of narrative, and gameplay enhancements to its cost, the expansion presents a compelling value. While some DLCs in the industry might offer content at a lower price, few match the depth and breadth of what "Phantom Liberty" brings to the table.
Wrapping Up: "Phantom Liberty" in Retrospect
Looking back at Cyberpunk 2077's journey, Phantom Liberty stands as a high point – and perhaps just the beginning. From the game's buggy 2020 launch hampered by console issues, to the expansion's polished performance, it's clear CDPR listened closely to feedback. Through years of patching based on player input, Night City has evolved into a richer playground.
Phantom Liberty encapsulates this growth with its new district, compelling story, and myriad tweaks. Character builds now flow more seamlessly thanks to streamlined skills and widgets. Environments feel denser with activities while maintaining the grimy polish we've come to expect from CDPR. V no longer feels limited by the main story either, with new reputation paths to explore.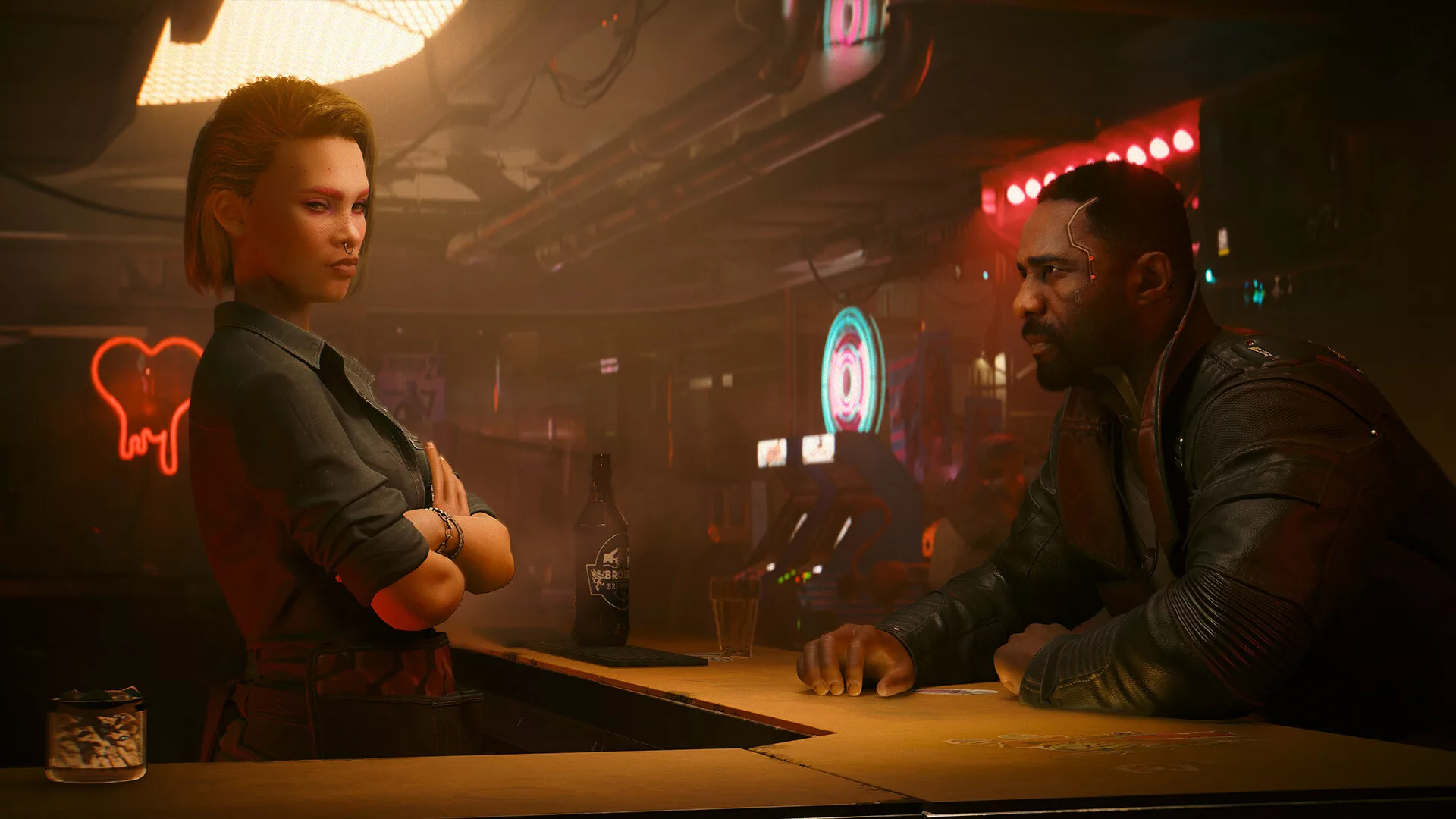 Some remain tentative given the original release. But for those who believed in Night City's potential, Phantom Liberty is validation. Its success also signals much better is likely to come as CDPR refines their formula. The passion and effort poured into reviving the game speaks to their care for the IP and player experience. As Night City expands, so too does the possibility of deeper tacnets, factions and conflicts to dive into.
In closing, Phantom Liberty is a high water mark – and potentially just the beginning of Cyberpunk's redemption arc. While some controversy may forever cling to its debut, CDPR has proven their willingness to evolve. For those holding out hope, this expansion shows a bright future awaits in the dystopias yet to be built. Night City is only growing on the people, and with care and communication, its developers may one day make good on its original promise. For now, Phantom Liberty kicks the door wide open once more.
The Review
Cyberpunk 2077: Phantom Liberty
While Phantom Liberty does not fix every lingering issue from the original Cyberpunk 2077 release, offering occasional bugs and room for further polish, it markedly improves the overall experience through a tightly crafted main story, expanded character customization, and stunning new environments that showcase Night City at its finest, demonstrating CD Projekt Red's clear dedication to refining their ambitious open world based on community feedback and setting the stage for an even brighter future of exploration in this vivid dystopian sandbox.
PROS
Rich narrative with engaging storyline.
Introduction of a new, detailed district in Night City.
Enhanced gameplay mechanics, especially for character builds like netrunner.
Significant graphics improvements and immersive audio.
Well-developed characters, including notable performances by star actors.
Effective balance between main plot and side missions.
Developer's commitment to addressing past criticisms.
CONS
Occasional game crashes and technical glitches.
Moments of linearity in the storyline, limiting player decisions.
Some systems, though improved, still lag behind other AAA titles.
While many bugs were addressed, some persist from the original release.