Norn9 is a popular visual novel franchise that began back in 2012 with Norn9: Var Commons on the PS Vita. Var Commons introduced players to a captivating sci-fi world where a group of teenagers with extraordinary abilities band together on an aircraft called the Norn to try and stop humanity from developing dangerous weapons. Players could pursue romantic relationships with several of the male characters.
Now, Norn9: Last Era brings fans back to the immersive worlds and characters they fell in love with. As a fandisk (expansion game), Last Era provides a wealth of new content for avid Norn9 fans, including side stories, alternate perspectives, and "what-if" scenarios. However, Last Era assumes familiarity with the events and extensive cast of Var Commons, so it's tailored squarely for existing fans rather than newcomers.
In this review, we'll explore everything this content-rich fandisk has to offer for Norn9 devotees, from new romantic escapades to backstories that provide more context on the characters' motivations. Strap in as we once again board the Norn and revisit old friends in Norn9: Last Era. Even if you haven't played the original, you'll get a taste of why this unique visual novel series has captured so many hearts.
Diving Into Each Game Mode
Norn9: Last Era contains four main gameplay modes that offer a wealth of additional stories and perspectives to expand upon Var Commons.
Prelude mode sets the stage by showing how each of the main male characters came to join the Norn prior to the original game's events. Told from Masamune's perspective, these vignettes provide intriguing backstory and context. However, Prelude does lock progression behind completing all chapters, which can frustrate players eager to access the other modes.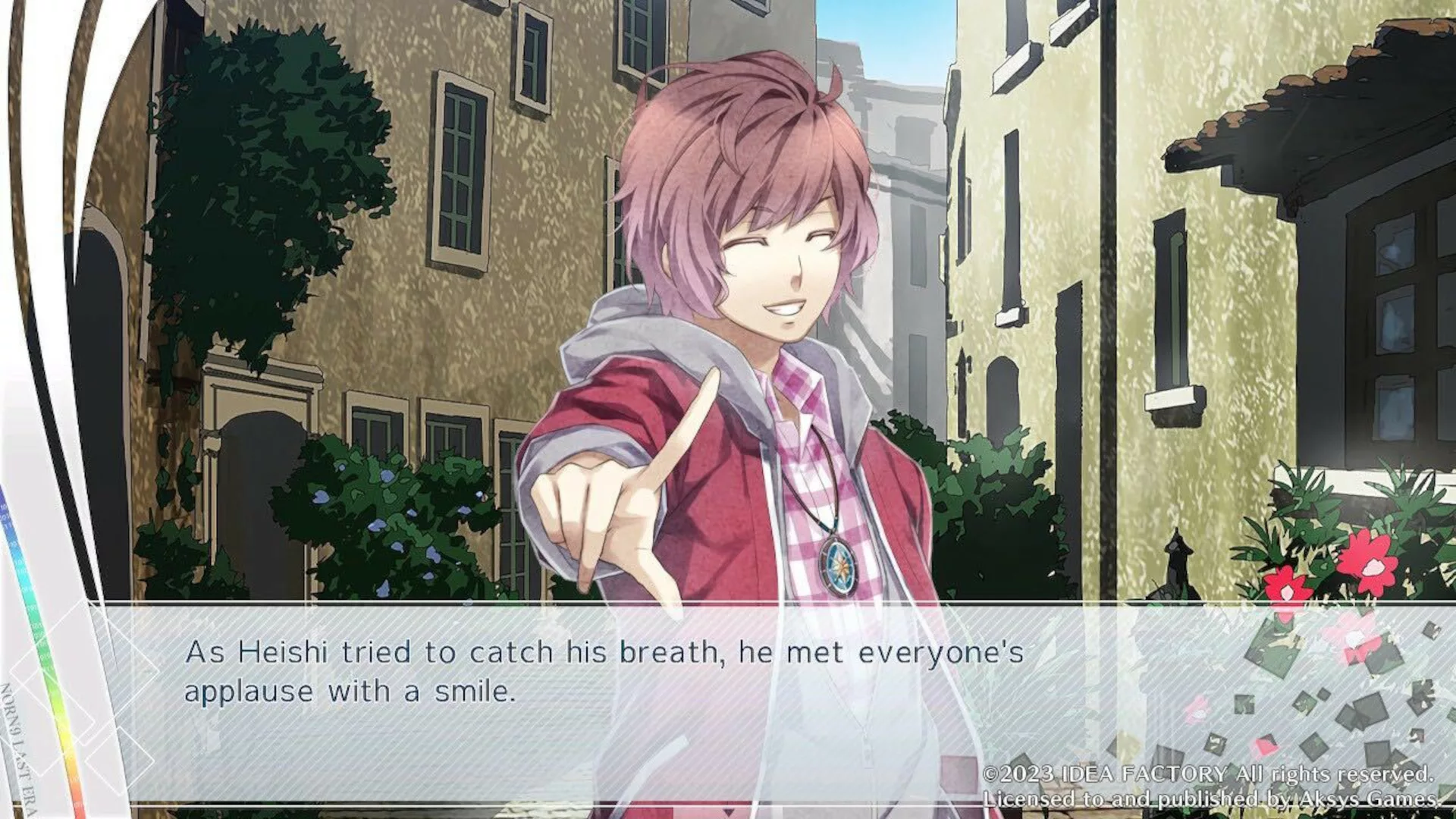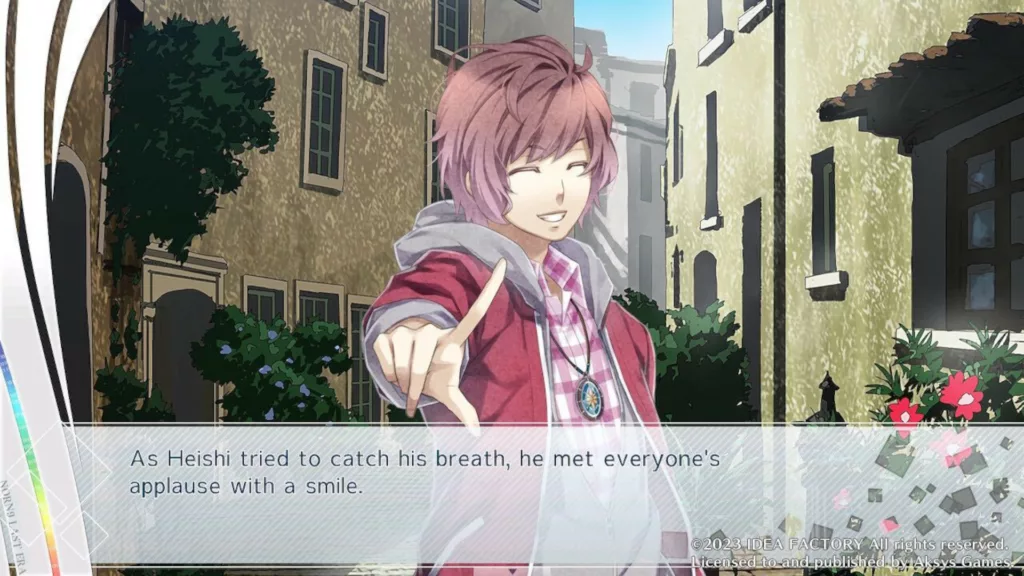 Concerto mode is the meatiest, providing multi-chapter epilogues for each romance route. These feel like full mini-stories, with prologues and three chapters per route: Moonlight, Sunburst, and an unlockable Epilogue. Concerto explores both romantic interludes and obstacles for each paired couple, really expanding on their relationships.
Fugue delivers retellings of Var Commons routes from the male love interests' perspectives. These alternate angles provide great insights into the original story and characters. Each Fugue route has four sizeable chapters to play through.
Finally, Fantasia offers lighthearted what-if side stories where characters transform into chibi style. This mode provides some amusing banter but doesn't have as much substance as the others. Last Era also includes a Norn9 Life mini-game where you earn tickets to purchase extras like music. While a nice touch, the randomness diminishes replay value.
Helpful for confused newcomers, Last Era utilizes a Responsive System that defines highlighted terms. Tapping these unlocks descriptive text to provide context if you're not familiar with references from the original Norn9.
With three lengthy modes beyond Prelude, Last Era really packs in content to delight fans. Just the Concerto and Fugue modes alone provide 9 full romantic epilogues and retellings each, ensuring countless hours of additional story.
A Nostalgic Flight Through Gaming History: Step into a world of vivid fantasy and retro gaming charm with "Air Twister." Dive into our insightful analysis of Air Twister's gameplay and visual experience, and see if this spiritual successor to "Space Harrier" soars or stumbles.
Revisiting a Rich Cast of Characters
The Norn9 series transports players to an alternate version of 1912 where talented teenagers possess special abilities and join the mysterious Norn aircraft to alter the course of history. This sci-fi premise provides the foundation for plenty of drama, action, and romance.
The story centers around three heroines who become part of the Norn9 crew: determined Mikoto, introverted Nanami, and cheerful Koharu. Each pursues relationships with her own set of three potential suitors.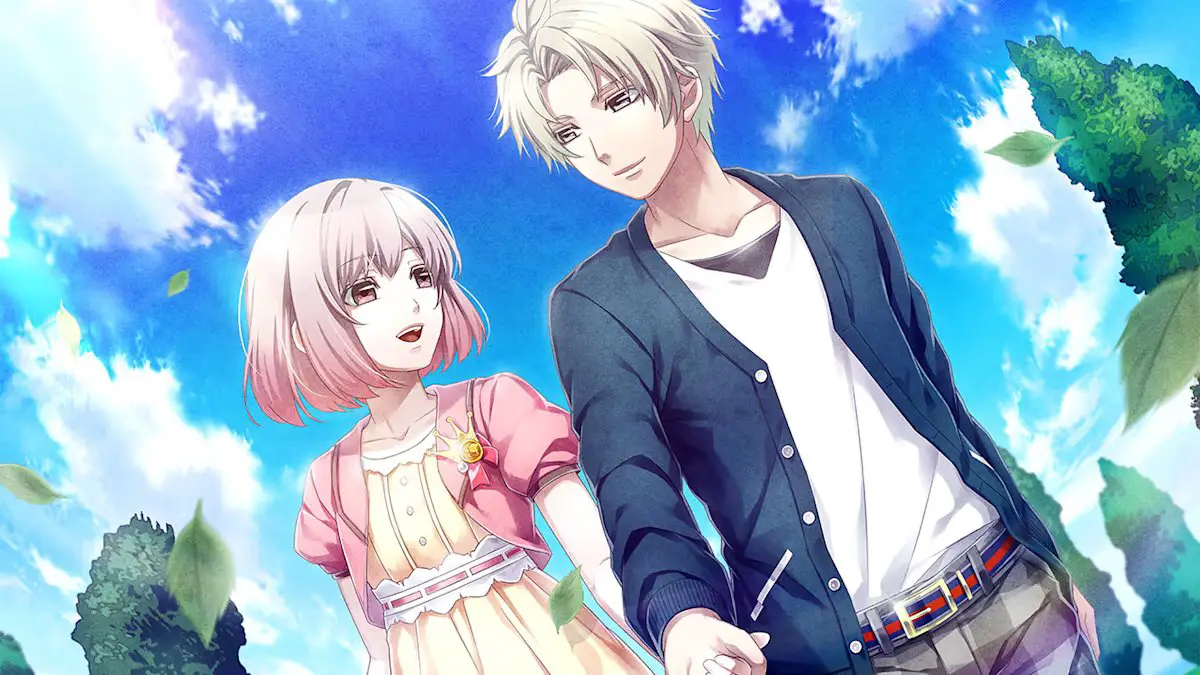 Stoic Ron, for instance, masks his kind heart behind a cold façade. His route sees him clash with Nanami only to ultimately have her help uncover his true self. Meanwhile, carefree jokester Heishi wins over Nanami with his positivity. And arrogant genius Akito completes Nanami's romantic options by showing how his abrasiveness hides deep affection.
For Mikoto, the choices range from childhood friend Sakuya, always by her side, to playboy Itsuki, whose flirtatiousness disguises his sincerity. One standout is reclusive inventor Natsuhiko, whose mysterious agenda entwines with Mikoto's own hidden burdens.
Sweet Koharu crosses paths with conflicted yet gentle Kakeru, wise and nurturing Masamune, and musician Heishi whose empathy senses Koharu's loneliness. One highlight is Masamune erasing Koharu's memories to spare her pain, only for her to slowly recover her lost past.
The additional content in Last Era truly expands on the characters. Prelude establishes backstories that clarify motivations. Meanwhile, Concerto epilogues reveal touching post-game vignettes, like Senri reconnecting with his estranged brother Akito. Fugue retellings provide fascinating alternate POVs on the main story's events.
All of this added depth really enhances appreciation of the characters. It also connects tightly with Var Commons by building directly off established storylines. Last Era rewards Norn9 fans with a richer understanding of the people they grew attached to in the original game. For devotees, it's a joy to spend more time in the company of familiar faces.
Where Art Meets Emotion in Gaming
Norn9: Last Era transports players with its visual splendor and sublime audio design. The game is simply a feast for the senses. The stunning artwork brings its fantastical world to vivid life. Both the character designs and backgrounds are lavishly detailed and gorgeously rendered. Protagonists and potential suitors alike are brought to the screen with elegant outfits, dynamically posed, and framed in intricately decorated environments like the elegant Norn aircraft. Notably, the characters' eyes blink during scenes, adding a touch of realism.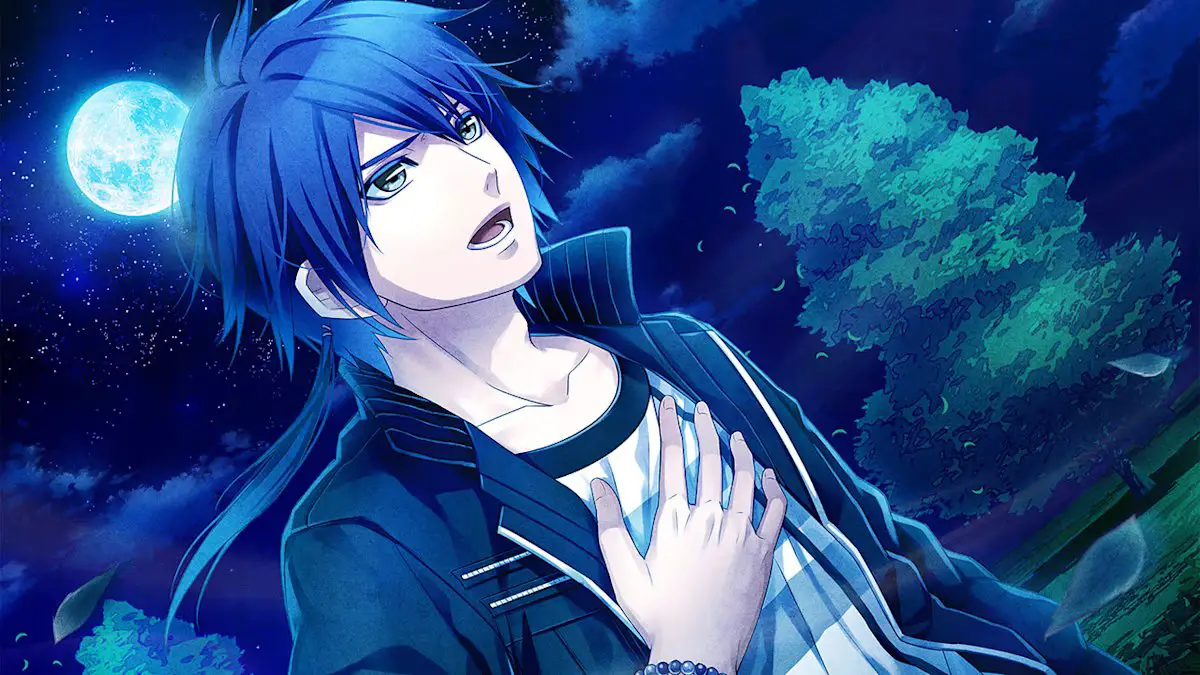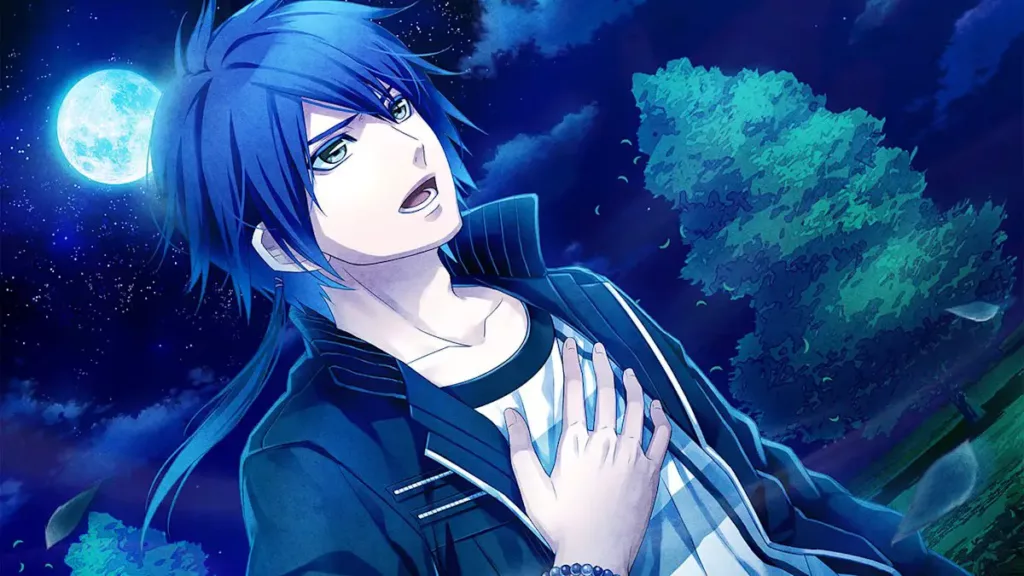 Matching this visual mastery is the top-notch voice acting and soundtrack. The Japanese voice cast delivers captivating emotional performances to match the dramatic writing. Hearing the earnest affection in the suitors' voices or the rising tension in conflict adds an extra dimension. The soaring orchestral background music punctuates key moments, while soft melancholic melodies underscore painful revelations. Whether falling in love or unlocking shocking truths, the music makes these scenes truly resonate.
Norn9's brilliant artistic direction isn't just eye and ear candy either – it meaningfully enhances the experience. The sumptuous visuals pull you into its enchanting realm while the poignant music amplifies pivotal events. For a story-driven visual novel like this, art and sound design are essential for engaging the player. On these fronts, Last Era delivers masterfully. Norn9 devotees will be transported once more thanks to its incredible aesthetics and audio.
Where Last Era Stumbles
While Norn9: Last Era offers loads of great content for fans, it does come with some flaws holding it back from being perfect. Most glaringly, Last Era just doesn't work well as an entry point for series newcomers. The story assumes familiarity with Var Commons' extensive worldbuilding and roster of characters. Beginners will likely feel lost piecing together references to the original game. Prelude mode tries establishing backstories, but still expects base knowledge. Last Era is best suited for existing Norn9 devotees.
Some characters also get sidelined in the additional stories. Sorata, for instance, was integral in Var Commons but barely appears here. His arc resolution feels like a missed opportunity. Similarly, certain epilogues like Kakeru's have dull filler moments that seem to stretch things out unnecessarily rather than advance the plot or characterization.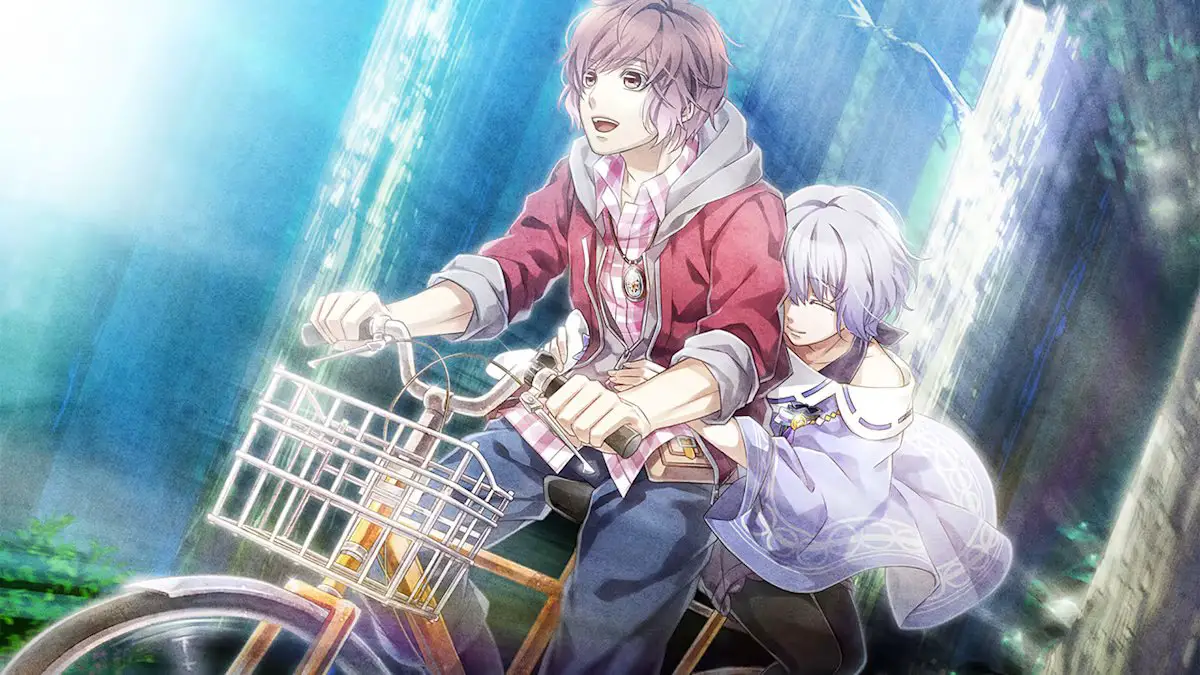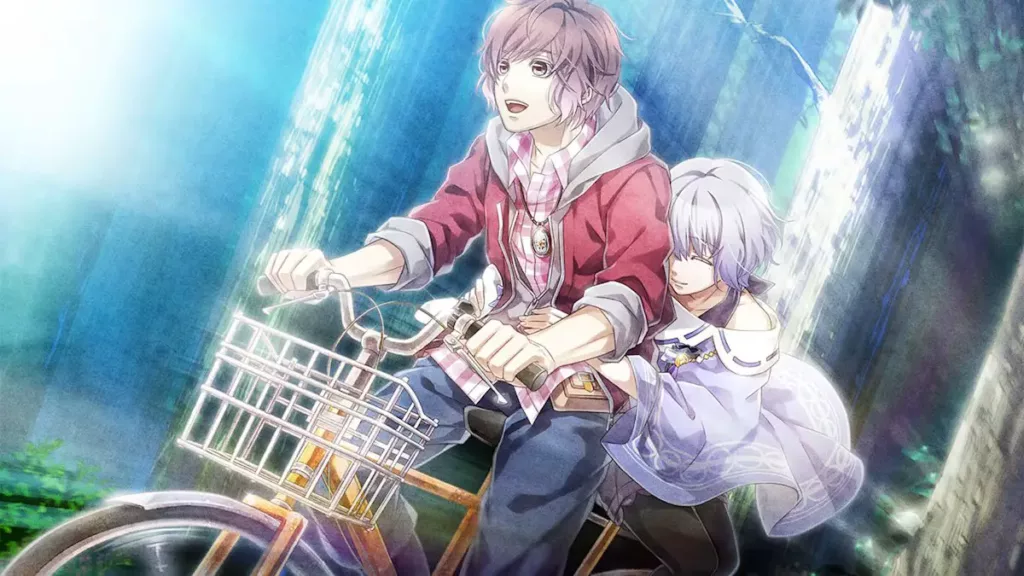 On a presentation level, the text formatting has distractingly inconsistent margins between lines. This makes reading through the reams of content more of a chore than it should be. It's an odd oversight given the otherwise beautiful visuals.
Finally, completionists may tire of grinding tickets in the Norn9 Life minigame. The random nature of gaining points to spend in the in-game shop diminishes the appeal of repeated playthroughs. It feels tacked on rather than a meaningful addition.
While most of the new content hits the spot, these weaknesses make parts of Last Era feel rushed or unpolished. Still, Norn9 fans eager for more time with their favorite characters are likely to overlook the flaws and appreciate the positives this fandisk provides. But there's no denying a bit more tweaking could have perfected the package.
An Absolute Treat for Norn9 Devotees
Ultimately, Norn9: Last Era accomplishes exactly what a stellar visual novel fandisk should – provide a bounty of new stories and perspectives to satisfy devoted fans. While imperfect, it succeeds as a content-rich expansion.
Last Era squarely targets players already familiar with Norn9's captivating world and characters. Beginners will likely feel lost piecing together the steady stream of references. But for longtime fans, the wealth of backstories, epilogues, and alternate angles makes this a dream come true. There are countless hours of new romantic and dramatic escapades to immerse yourself in.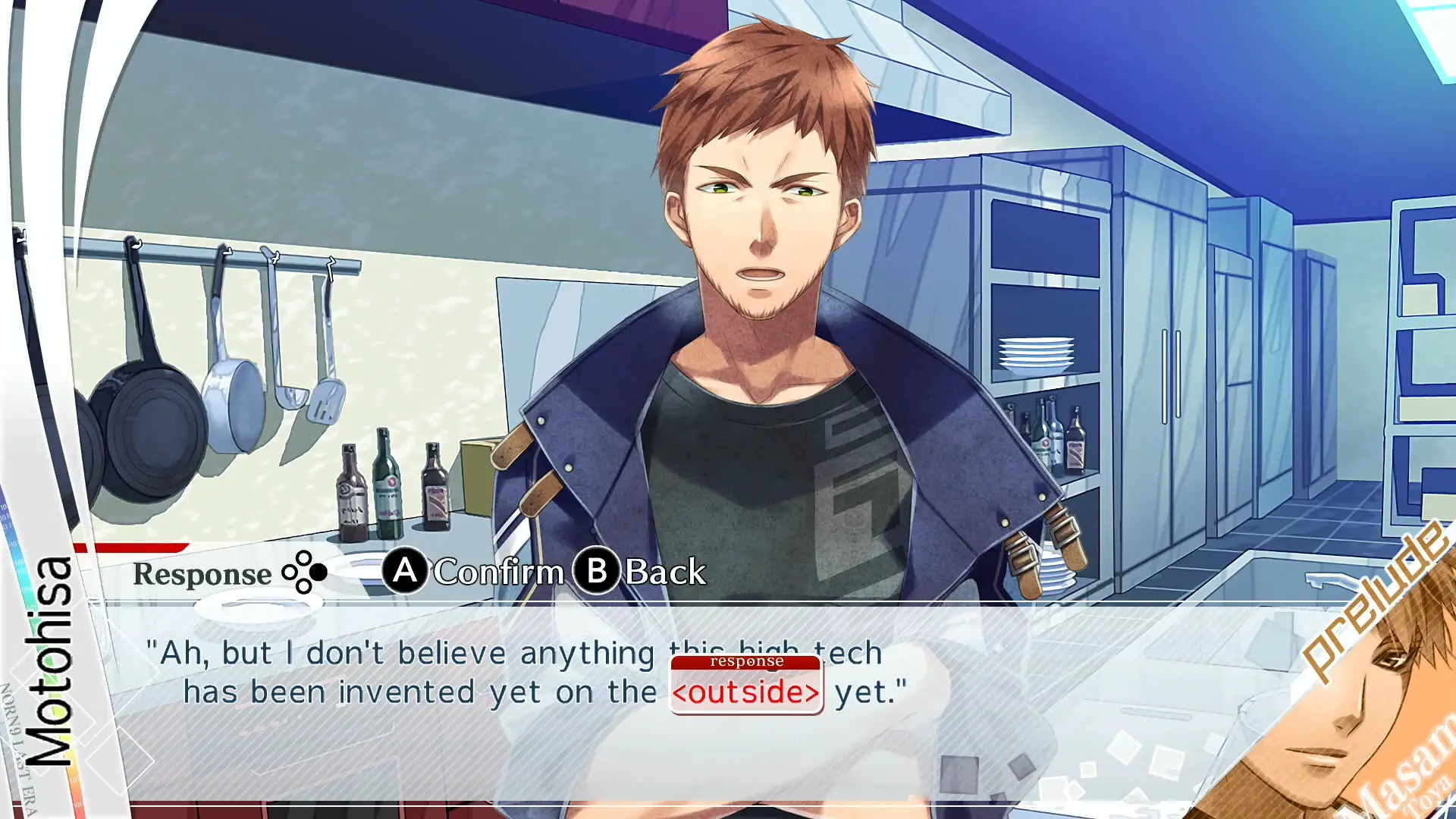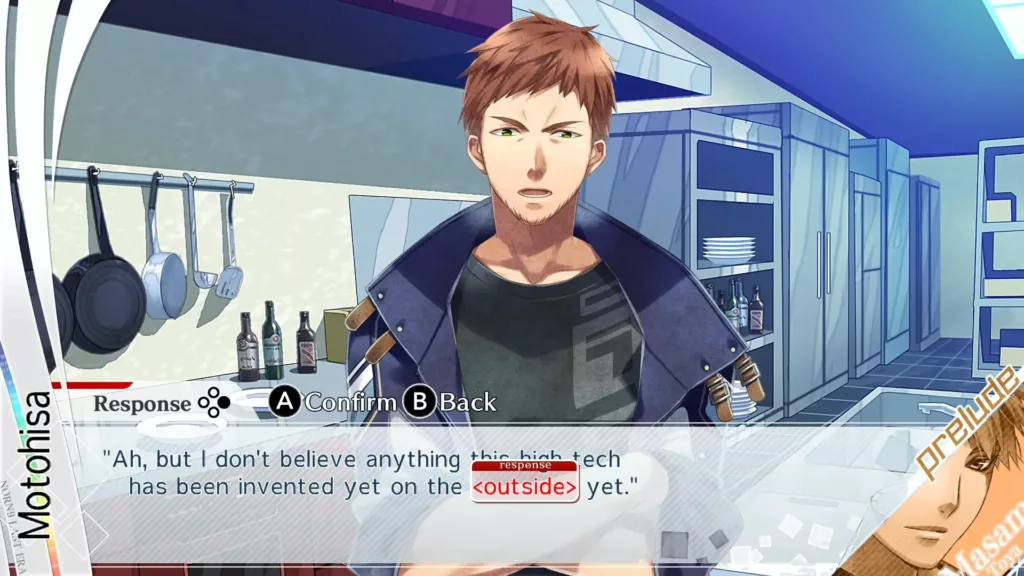 Between the excellent translation and stellar audiovisual presentation, Last Era delivers on immersing you once again in its fictional realm. Some lackluster mini-games and repetitive grinding may annoy completionists, but these are minor nitpicks.
Flaws aside, Norn9 devotees will be overjoyed reuniting with beloved characters for more of their stories. Last Era provides the perfect excuse to revisit the emotional moments and relationships that made the original so impactful. For fans, this fandisk is an absolute must-play and a wonderful gift that keeps on giving. It may stumble at times, but Norn9: Last Era ultimately succeeds at rewarding player investment with an abundance of what they crave most – more time with the characters who captured their hearts.
The Review
Norn9: Last Era
For devoted Norn9 fans, Last Era is a must-play fandisk packed with hours of nostalgic fun revisiting beloved characters. Some occasionally lackluster writing can't diminish the joy of more time with the cast we adore. Flaws aside, this love letter to fans hits all the right notes.
PROS
Tons of new content and stories for existing Norn9 fans
Interesting new perspectives from retold routes and prequel backstories
High quality visuals and audio production values
Excellent Japanese voice acting performances
Provides great insights into characters' motivations
CONS
Very confusing for newcomers unfamiliar with original game
Some epilogues feel repetitive or uninspired
Annoying text formatting inconsistencies
Certain characters like Sorata get sidelined