With its roots tracing back to 1999, the NBA 2K franchise has become synonymous with virtual basketball. Now over two decades later, the series has evolved into a juggernaut with each annual release being met with sky-high expectations from its passionate fanbase. NBA 2K24 marks the 25th anniversary of the storied franchise, once again delivering an incredibly robust basketball simulation experience across various game modes.
However, the latest entry also brings a fair share of familiar drawbacks, most notably a heavy reliance on microtransactions and some recycled content from previous years. At its core, NBA 2K24 provides stellar on-court gameplay that continues to raise the bar in accurately depicting the sport and its stars. The new ProPlay system leverages motion capture technology to make ball handling, shooting, and movement feel more lifelike than ever.
Several classic teams and all-time greats allow you to reminisce about past eras or match up legends across generations. These strengths are counterbalanced by aggressive monetization schemes, a convoluted MyCareer mode, and a lack of innovation in some areas – issues that have plagued the series for years now.
In this review, we will take a comprehensive look at NBA 2K24 across all of its various game modes and features. Is this iteration a meaningful evolution for the franchise, or simply a glorified roster update? Does it honor the legacy of Kobe Bryant and the rich history of the NBA? We aim to evaluate where the latest entry hits and misses the mark for passionate basketball fans.
Fluid and Polished On-Court Action with Welcome Improvements
When it comes to gameplay, the NBA 2K series has always delivered a stellar virtual basketball experience that captures the speed, nuance, and skill of the real sport. NBA 2K24 continues this tradition with fluid 5-on-5 gameplay featuring responsive controls, authentic physics, and intricate mechanics that provide plenty of depth without an overwhelming learning curve. Veterans will appreciate the subtle improvements, while newcomers can pick up and play with intuitive controls that make actions like shooting, dribbling, and defending accessible.
On the court, players move with a real sense of weight, momentum, and connection to the hardwood. Smooth and varied animations reflect the distinctive play styles and mannerisms of NBA superstars. The physics system allows for battles in the post, realistic rebounds, and satisfying swishes on long-range jumpers. Overall, the gameplay just feels right and instantly familiar to anyone who knows basketball. Each match plays out like an organic sporting contest, with the AI adapting on both sides of the ball to try and capitalize on mismatches and tendencies. This lends an authentic ebb and flow to each matchup.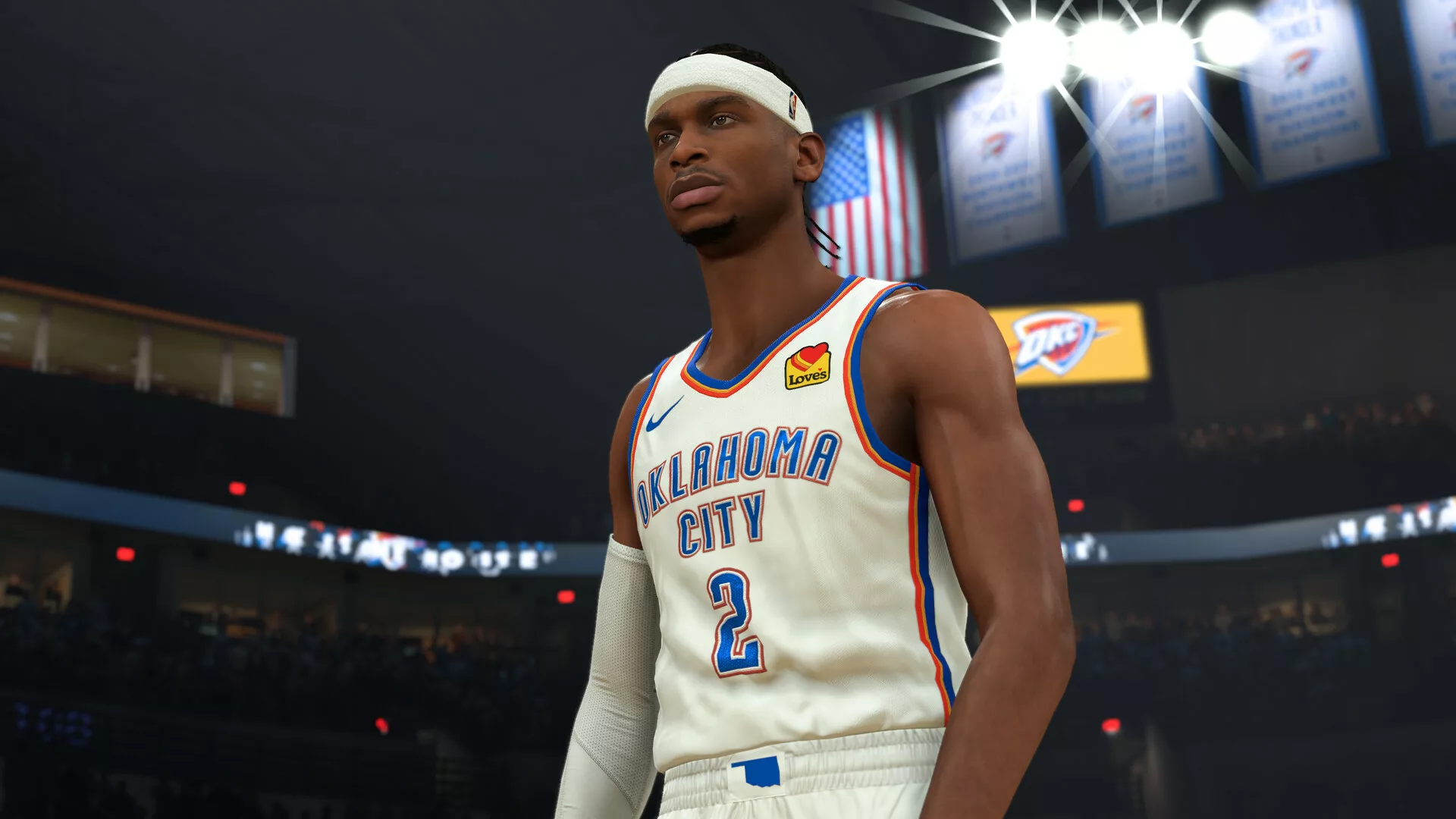 New for 2K24 is the ProPlay system, which utilizes machine learning and tons of player data to make on-court actions more true-to-life than ever before. Subtle moves like Stephen Curry relocating for an off-ball screen or Giannis Euro-stepping through the lane look eerily lifelike. The enhanced animation variety takes the established great gameplay to another level in terms of realism. Ball handling is also improved thanks to more control over crossover and between-the-legs dribbles that chain together smoothly. On defense, the right stick allows for more seamless movements to cut off driving lanes or contest shots. Overall, everything flows extremely well during gameplay for an experience that mirrors the entertainment and dynamism of actual NBA competition.
Of course, user skill still plays a huge role in success. Experienced players can utilize the Dual-Stick control scheme along with advanced dribble moves and defensive techniques to gain an edge. But compared to past entries where the controls could be complex, the learning curve feels gentler in 2K24 while retaining plenty of depth. The game does a great job of rewarding basketball IQ, team play, and thumbskill. Many nuances like proper shot timing, play calling, mismatch exploitation, and off-ball cuts take time to pick up, but provide immense satisfaction once mastered. Ultimately, the gameplay provides engaging, varied, and strategic hoops action that both beginners and experts can appreciate.
If there is one drawback, it is that Online play suffers occasional lag and input delay that can disrupt the stellar gameplay. However, when connections are smooth, competing against others takes everything to another level. Overall, NBA 2K24 checks all the boxes when it comes to responsive controls, authentic physics, smooth animation, and intelligent AI for an instantly enjoyable virtual hardwood experience. The new ProPlay system is a boon, enhancing realism across the board. Veterans will relish the improvements, while rookies can dive right in thanks to intuitive gameplay. Whether playing alone or against others, NBA 2K24 delivers rock-solid hoops action.
Packed With Content Across Various Modes, But Stale Progressions
NBA 2K24 contains a wealth of modes and features that provide tons of content to dig into. Annual favorites like MyCareer, MyTEAM, and MyNBA all return with the expected depth and options for hoops fans. While the selection of modes is impressive and will keep players busy for months, those who have put dozens or hundreds of hours into past 2K games may experience a disappointing sense of déjà vu in parts.
MyCAREER remains the flagship single player experience, allowing you to create a customized player and guide them from rookie to superstardom. The general blueprint is unchanged, though the new hub area of The City provides some fresh scenery. You balance off-court activities like training, media engagements, and connecting with mentors along with NBA games where you compete to improve your attributes and fanbase. It's as deep as ever, but the lack of any true player-choice narrative and stale progression system heavily tied to microtransactions hold the mode back from realizing its full potential. Still, ballers will enjoy sculpting their ideal pro and mixing it up streetball style in The City.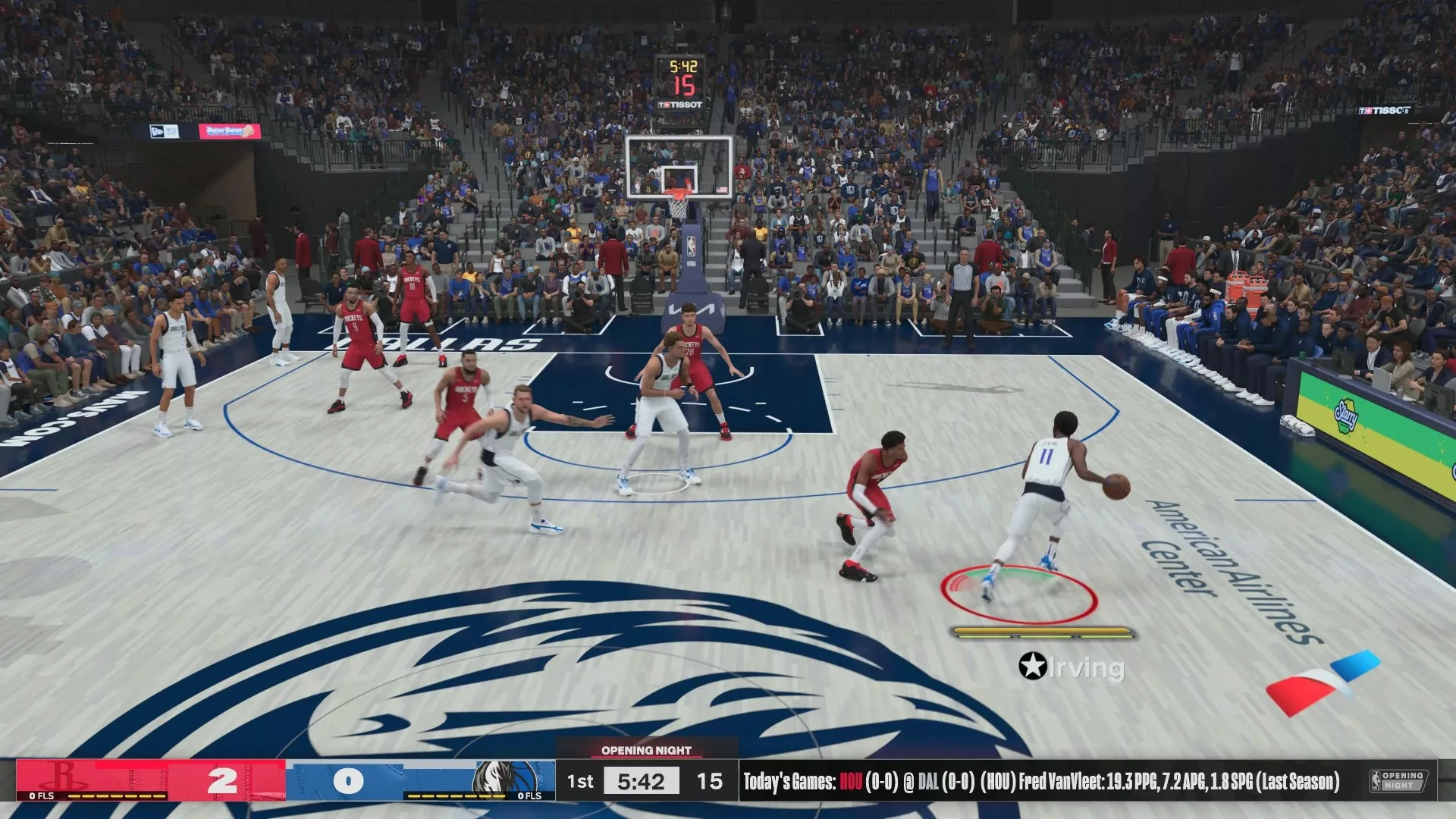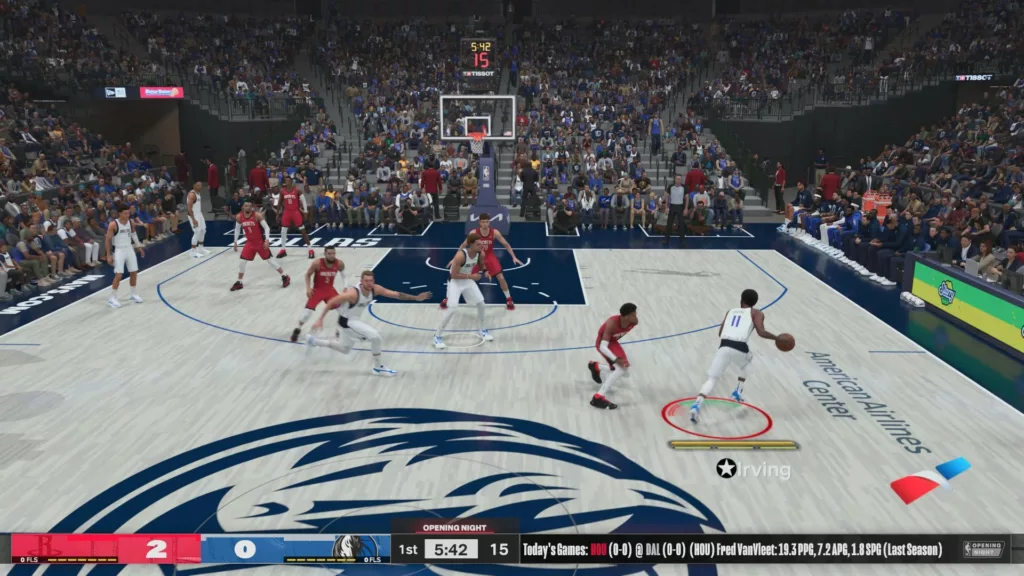 MyTEAM is the premier way to experience fantasy matchups, pitting all-time great teams against each other across multiple game modes. As usual, players are acquired via randomized card packs or an in-game auction house-like marketplace. While the core loop remains satisfying for card collectors, certain parts like single player Domination have not seen meaningful updates. However, Limited Time Events and the Salary Cap mode help keep things fresh. MyTEAM continues to foster a meta-game around building the ultimate fantasy roster – one that is inherently geared towards spending real money.
For franchise aficionados, MyNBA offers the coveted chance to steer an organization over decades as the head coach and GM. This in-depth sim mode sports sliders and settings to customize every aspect of running a team on the quest for a dynasty. While not much is new compared to 2K23, the existing foundation remains rock-solid for those who like to tinker and micromanage to build a perennial contender. MyNBA Lite offers a more accessible path to jump right into the general manager experience.
In terms of new additions, the Mamba Moments celebrating Kobe Bryant's brilliance are a touching tribute for the Lakers legend. Reliving his late-game heroics through meticulously crafted challenges evokes nostalgia. Also, online play has been bolstered through the addition of First Fridays, limited time events that provide incentive for the community to squad up together. However, online play remains marred by periodic latency issues resulting in stuttering movement and input lag.
Overall, NBA 2K24 indeed delivers a stacked buffet of diverse game modes. However, recurring flaws like aggressive monetization in MyTEAM and thin MyCAREER role-playing hold certain facets back. Sometimes it feels like window dressing on similar frameworks rather than innovation or meaningful evolution of the various parts fans know and love. Still, each mode provides hours upon hours of hoops action for new and returning ballers alike.
Stunning Visual Showcase with Impressive Attention to Detail
When it comes to presentation, the NBA 2K series has consistently delivered some of the most visually impressive titles of any sports franchise. NBA 2K24 continues this tradition with remarkable attention to detail across the board, showcasing beautiful graphics, lifelike player models, and slick menus.
On the visual front, NBA 2K24 impresses with its slick TV-style presentation, diverse arena designs, and a lighting engine that casts realistic shadows on the court. Sweat glistens off player models, while crowds and sidelines teem with life. The accurate court textures, sheen of the backboard, and overall color palette produce visuals so pristine they border on photorealism. Every surface looks tangible and the player models are eerily lifelike. Signature celebrations, warm-up routines, and other flair ingredients seamlessly match real-world counterparts. The art direction once again sets a new high bar with visuals that truly capture the energy and slick production of an actual NBA broadcast.
Those player models deserve special praise for their realism. Complexion, hair, tattoos and even body composition for each star are recreated with amazing verisimilitude. Seeing LeBron's imposing frame next to Isaiah Thomas's diminutive stature illustrates the stunning accuracy. Uniform details down to the stitching and sheen of the fabrics look fantastic. Emotive faces show pain when getting blocked or elation after hitting a game-winner. Plenty of uncanny valley moments occur when you feel like you're watching a real NBA game. The players exude personality and distinctiveness that brings the virtual hardwood to life.
The impressive visual package extends beyond the core action with slick integrated elements like commentary, timeouts, replays and stat overlays. Crisp menus and UI allow for easy navigation while reflecting the style of real-world NBA coverage. The overall presentation package remains industry-leading, tying everything together with a dynamic and broadcast-worthy sheen. Of course, plenty of customization options are available as well for gamers who like to tinker with sliders, camera angles and visual settings.
On the audio front, NBA 2K24 brings welcome improvements to its play-by-play announcing and soundtrack. Commentary feels more dynamic with less repetition compared to past years. The licensed hip hop soundtrack provides a nice backdrop of beats from Kendrick Lamar, J. Cole and others. In-arena audio also pops nicely withcrowd noise rising and falling with the on-court action.
Some sporadic visual hiccups occur during cutscenes and conversations in MyCareer mode. But as a whole, NBA 2K24 remains a stunning visual showcase, authentically recreating the slick presentation of the NBA product fans see when watching real games. The attention to detail ties everything together into a singularly impressive virtual hoops experience.
Incremental Improvements to a Venerable Franchise
As one of the most acclaimed and best-selling sports video game franchises ever, the NBA 2K series carries lofty expectations with each new annual iteration. NBA 2K24 represents a modest evolution that builds upon the rock-solid foundation of its predecessors rather than reinventing the wheel. Nostalgic fans will appreciate callbacks and tributes to previous games and eras. However, those seeking bold innovation may come away somewhat disappointed.
Since its debut over 20 years ago, the NBA 2K franchise has consistently raised the bar in accurately simulating pro basketball virtually. The core 5-on-5 gameplay continues to be polished and expanded, while new modes like MyTEAM have augmented the offerings. NBA 2K24 carries on this tradition with enhancements like the ProPlay system for more realistic animations and improved ball handling. Signature game modes also remain highly customizable with settings to tweak nearly every aspect. These steady improvements contribute to NBA 2K's status as the premier basketball video game franchise.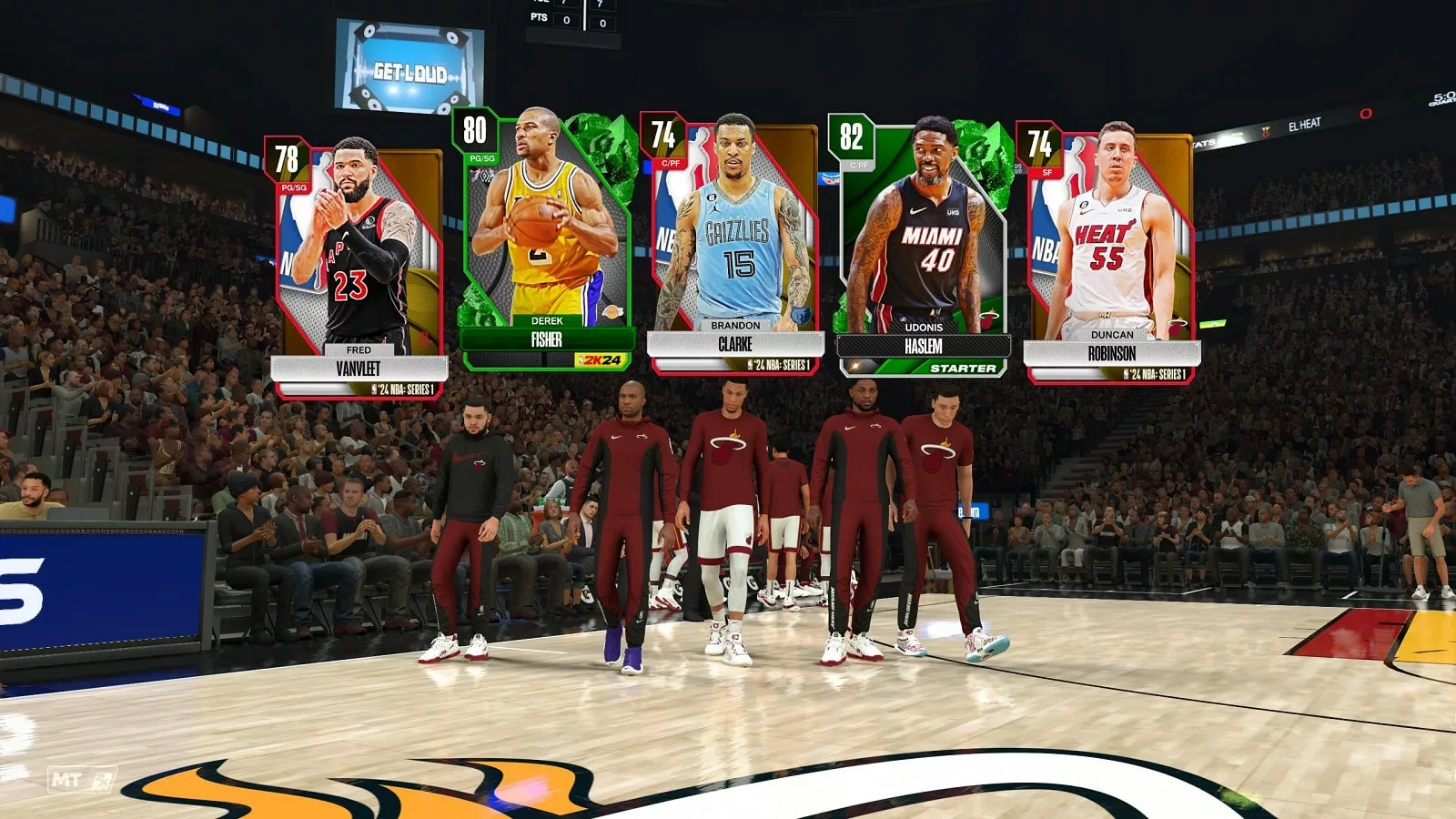 Of course, nostalgia still runs deep and NBA 2K24 leans into this with tributes to iconic teams and superstars. Mamba Moments celebrate Kobe Bryant's incredible career, while MyNBA Eras let you replay different chapters of league history. Unlocking and controlling legends from decades past remains appealing. The inclusion of historical teams, cameos and throwback presentation elements create plenty of feel-good retro moments. While largely just superficial references, these touches tap into the cherished legacy of NBA 2K.
However, when it comes to new features and modes, NBA 2K24 generally plays it safe. The core experience between modes feels very familiar for returning fans. Other than the new hub world in MyCareer, meaningful changes are fewer than one would expect from an annual title. Improvements feel more iterative than innovative. The formula still works thanks to stellar gameplay and abundant content, but some franchise fatigue sets in.
Overall, NBA 2K24 delivers another must-play entry for virtual hoops fans, but doesn't move the needle dramatically forward. It provides the requisite roster updates and incremental improvements that one expects each year. The strong foundation built over decades remains, but bolder steps into next-gen gameplay and features are needed to fully deliver on the franchise's enormous potential. NBA 2K24 nicely celebrates the league's history and culture, but rests a bit too much on those laurels.
Aggressive Monetization Schemes Continue to Plague the Experience
Like many modern AAA titles, NBA 2K24 incorporates several forms of monetization that provide shortcuts and cosmetics for real money. While completely optional, the structure of certain modes makes these microtransactions almost essential for reasonable progression. The heavy focus on generating revenue can undermine the enjoyment for non-paying players.
Virtual Currency (VC) continues to be the primary avenue for monetization. Purchasing VC allows you to upgrade your MyPlayer attributes faster, acquire card packs in MyTeam, and purchase cosmetic gear. Earning VC organically by playing requires an enormous grind across multiple modes. The system is tailored to incentivize spending real cash. Certain multiplayer modes like Park place non-paying players at a frustrating disadvantage in terms of rating and skills.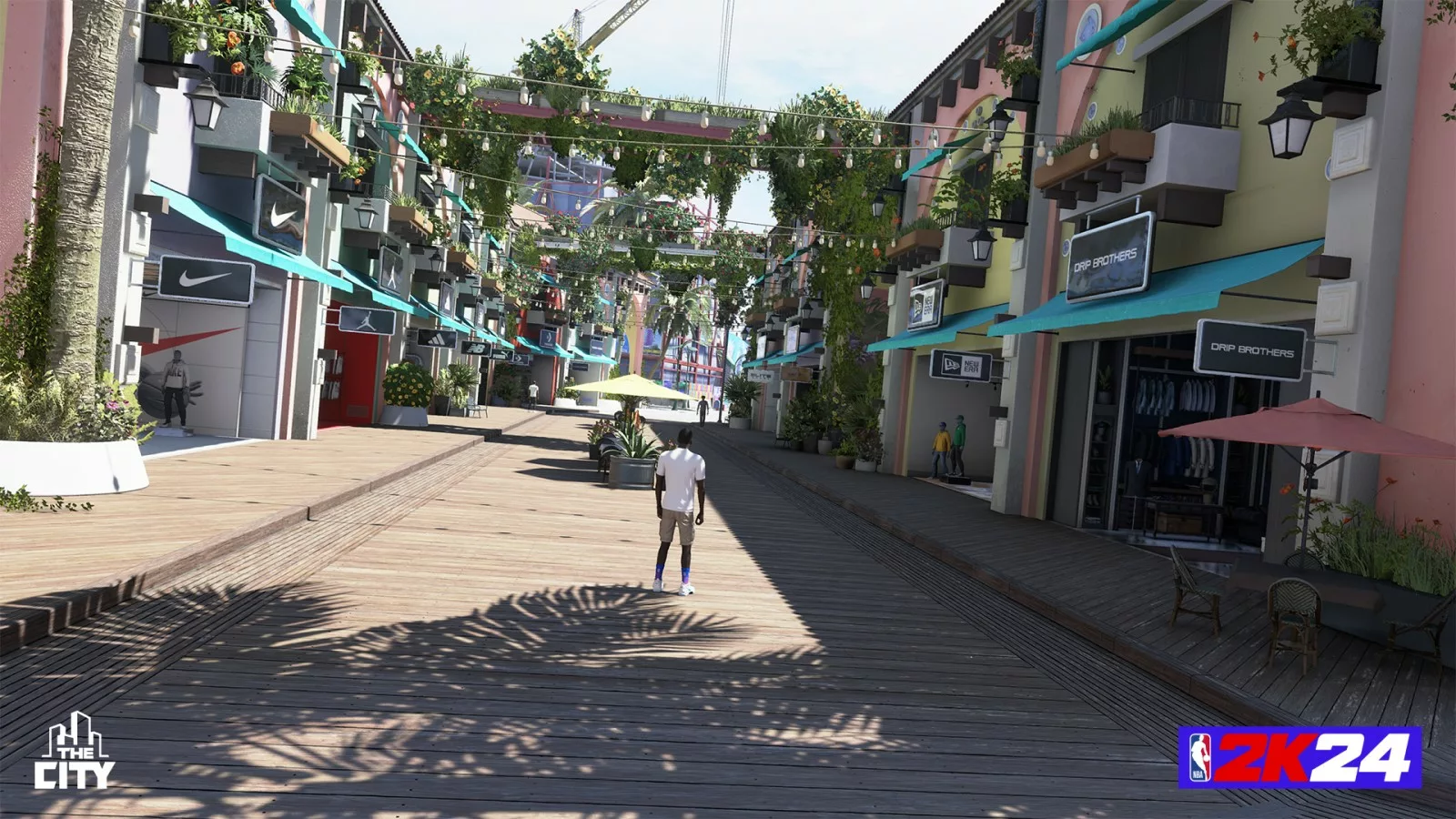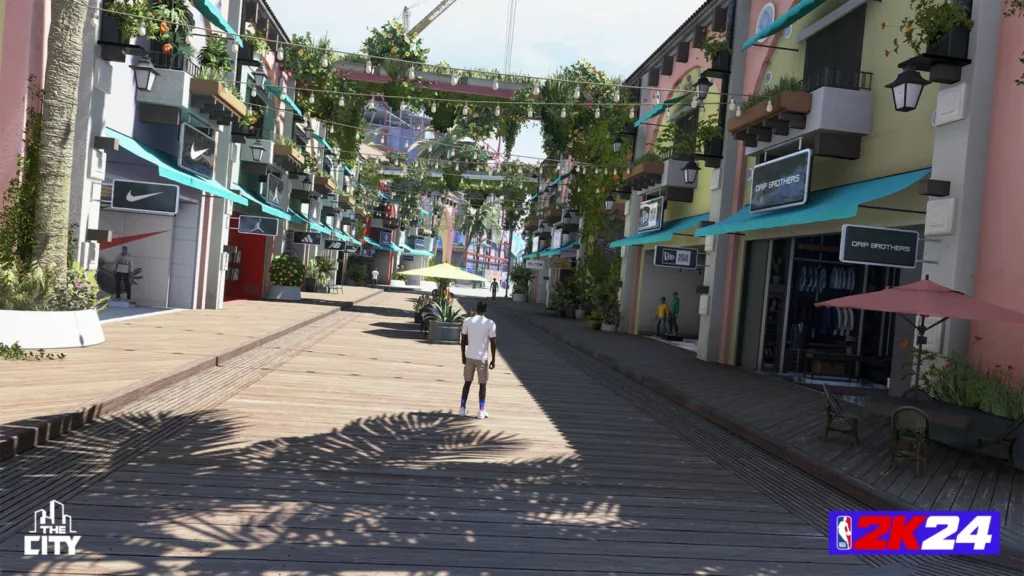 MyCareer remains the most egregious example, gating much of your player's progression and customization behind VC purchases. The archetype system limits how you can organically improve your player. Getting your overall rating and skills to a respectable level without buying VC requires ridiculous hours of grinding. The mode's structure is based around making you feel inadequate until you spend extra money.
MyTEAM continues its card pack lottery system where paying customers get access to elite players that non-spenders cannot obtain for months. Limited Time Events FOMO and power creep also edge you toward microtransactions. While expected, the mode's balance remains questionable.
To its credit, NBA 2K24 does offer some avenues like Play Now Online and MyNBA that provide enjoyable experiences free of in-game spending. But monetization continues to cast a shadow over some of the most popular modes that forms an artificial barrier between you and fun. The game often feels like a platform for generating recurrent revenue first and a basketball simulator second.
Overall, aggressive monetization mars what is otherwise a stellar sports title. The insistence on Virtual Currency results in a compromised experience, particularly in MyCareer mode. While the series offers plenty of compelling content, the profit-seeking skew of certain parts remains overbearing. Finding the right balance continues to be an ongoing struggle.
Incremental Improvements Hindered by Stale Progression and Monetization
After spending extensive time with NBA 2K24, it's clear that it delivers an incredibly solid virtual basketball experience thanks to stellar gameplay and presentation. However, it also suffers from familiar shortcomings when it comes to lackluster innovation and aggressive monetization in certain modes. This push and pull makes NBA 2K24 easy to recommend for hardcore hoops fans, but a more qualified endorsement for casual players.
On the court, NBA 2K24 plays phenomenally well with excellent controls, physics, strategic depth and visual flair. The new ProPlay system in particular raises the realism across the board. MyNBA remains a franchise buff's dream with comprehensive team management options. For online head-to-head play, the smooth 5v5 gameplay shines when latency issues don't arise. These strengths provide tremendous replay value, especially for competitive players seeking to improve their skills over many hours and multiplayer matches.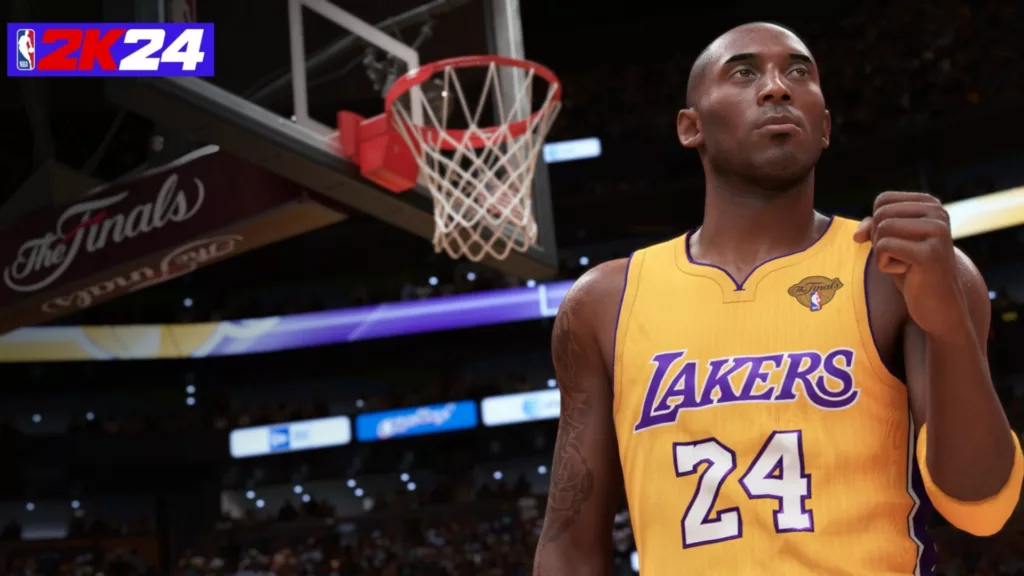 However, the experience loses some luster in the presentation of modes like MyCareer and elements of MyTEAM, both of which seem designed intentionally to drive microtransaction spending over organic progression. The aggressive monetization schemes hamper enjoyment for those looking to unlock content through simple gameplay rewards. Certain parts feel intentionally compromised to steer you toward spending extra money, which leaves a sour taste.
As an annual iteration on a venerable franchise, NBA 2K24 doesn't take huge innovative leaps forward either. While still extremely polished and functionally superb, it relies more on refining past foundations rather than introducing brand new ideas or reimagined modes. It's an incremental update that plays things safe.
Overall, NBA 2K24 stands as an excellent virtual basketball game and a worthy purchase for enthusiastic hoops fans. The on-court play remains stellar while optional modes provide tons of depth. Just temper expectations around lackluster single-player content and be prepared to grind or pay up for certain multiplayer features. This is an iterative step forward that maintains the series' strengths while being held back from true greatness by stagnant progression and monetization. NBA 2K24 delivers fundamentally enjoyable gameplay but doesn't completely break new ground.
The Review
NBA 2K24
NBA 2K24 offers up another solid entry in the venerable basketball sim franchise. Stellar gameplay and presentation immerse you in virtual hoops action, while a wealth of modes provides tons of content for solitary and multiplayer enjoyment. However, excessive monetization schemes and a lack of innovation in certain areas diminish the experience. It's an incremental update for better and worse. Satisfying for experienced fans, but not a revolutionary step forward.
PROS
Realistic and engaging gameplay.
Diverse game modes offer variety.
Impressive visual presentation.
Accessible to players of all skill levels.
CONS
Heavy reliance on microtransactions.
Recycled content from previous titles.
Limited innovation in gameplay.
Occasional online lag.