Final version of iOS 15 is launched by Apple today, September 20. Users will be notified of its availability via a notification sent to compatible iPhones and iPads. Other versions for iPad (iPadOS 15) and Apple Watch (WatchOS 8) will be released in parallel.
How to update to iOS 15?
Starting from today, Apple will notify users of compatible iPhones and iPads to update their operating system to iOS 15. The alert will automatically install the update. Beforehand, you'll need to make sure you've backed up your device on iCloud or on a PC or Mac. Apple describes the steps to follow for each case on its website. We strongly advise you to use a good Wi-Fi connection and to connect the device to the power supply to avoid any interruption during the process.
You can also install iOS 15 manually. After the device has been backed up, you must go to the Settings > General > Software Update menu, then click on Download and Install. Once again, we recommend using a reliable Wi-Fi connection and plugging the device into the power supply to prevent any possible interruption in this process.
What's new in iOS 15?
Now that you know exactly how to update to iOS 15, in the following we will take a look at some of the new features of it.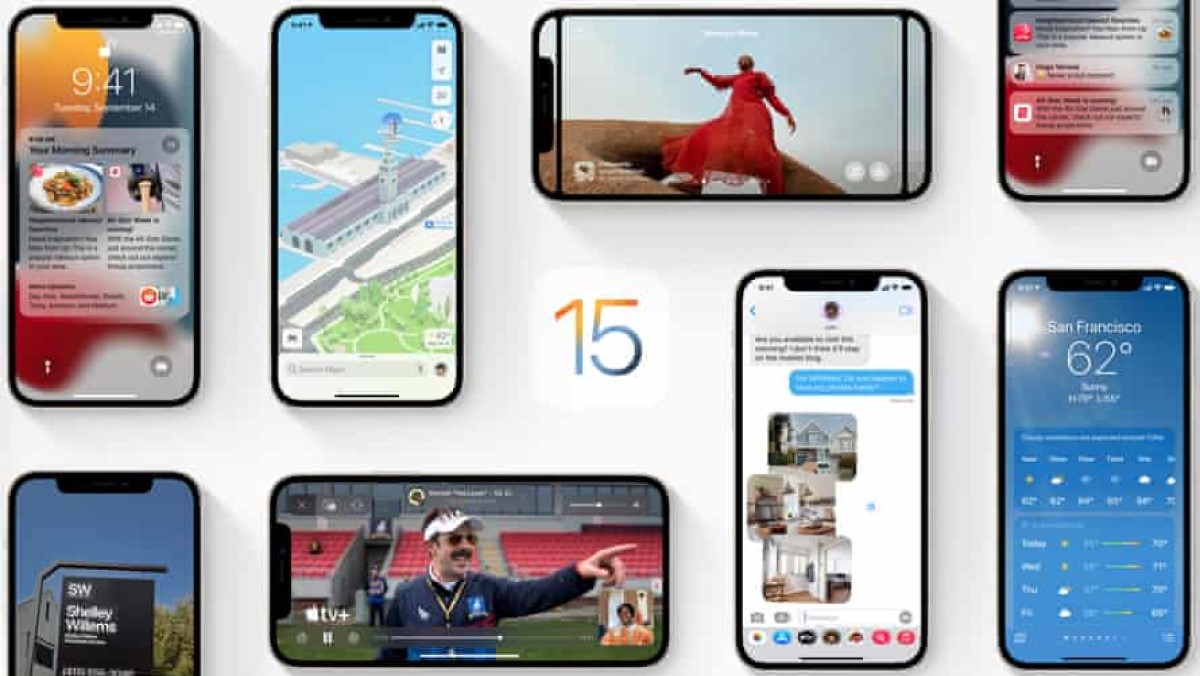 FaceTime
With the objective of competing with Zoom, FaceTime has evolved into a video conferencing application. It allows you to email invitation links, and the application that encrypts end-to-end communications is no longer restricted to Apple devices, and can be opened in any web browser. The application also integrates a view of the participants as a mosaic of faces, similar to any video conferencing tool worthy of the name.
The audio will also be localized to make a person's voice sound like it is coming from where they are on the screen. The background noise can be reduced, but also the background can be masked to preserve privacy while helping the other participants to concentrate.
Image recognition
The iOS 15 uses AI to deal with image recognition.  As a result, you can search for photos based on where they were taken, as well as the people, sceneries or objects in them. Named Live Text, an OCR function allows to recognize text in images or via the camera. It also supports translation in seven languages including Chinese, English, French, German, Italian, Portuguese and Spanish. Last but not least, it can recognize contact information (phone number, email address…) and launch the relevant applications.
Meanwhile, Spotlight's results are richer for actors, musicians, TV series and movies. "They show the recent conversations of your contacts, the shared photos and even the geographical position of the person if the function Locate is activated ", adds Apple.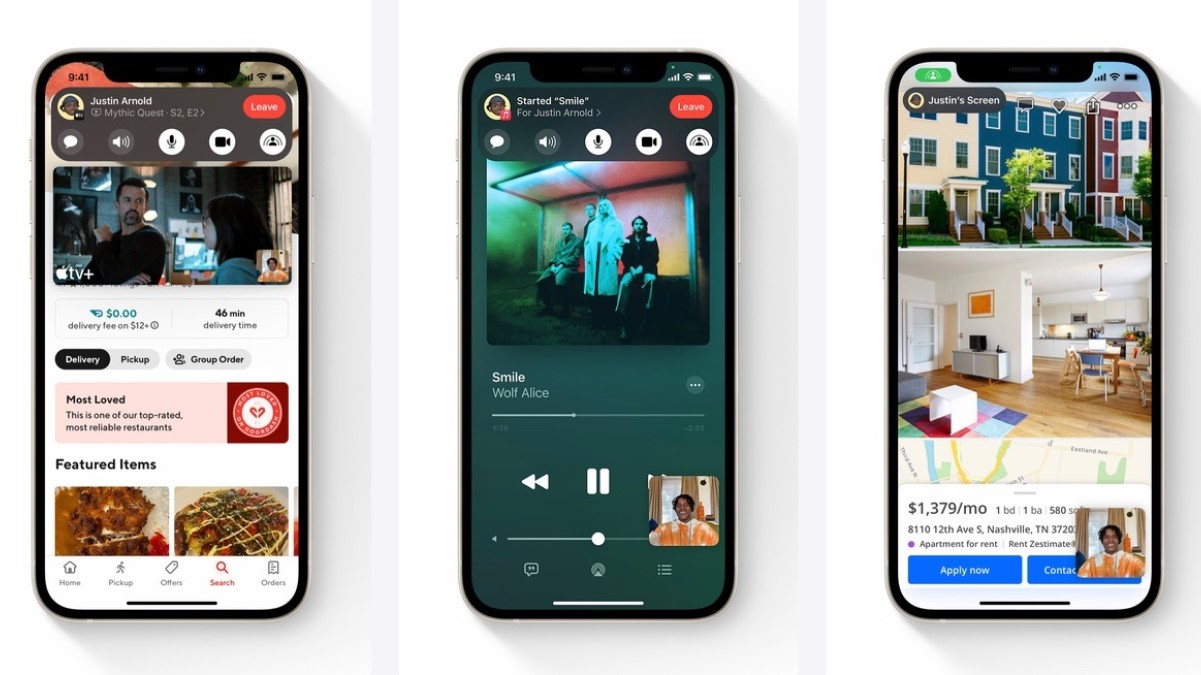 SharePlay
With SharePlay, you can share an application screen, music, or a movie remotely with other people using other devices. It will not, however, be available as soon as iOS 15 is launched, but should be available by the end of the year.
Working on iPhone, iPad and Mac, SharePlay also supports shared controls that give everyone the ability to start playback, pause or advance. There are many platforms integrating SharePlay, including Disney+, ESPN+, HBO Max, Hulu, MasterClass, Paramount+, Pluto TV, TikTok and Twitch.
iMessage
The evolution of iMessage is not as extensive as expected. According to some sources, Apple intends to turn the messaging application into a social network to provide an alternative to WhatsApp. One of the new features is the ability to pin messages or combine a series of photos into a single post, called Shared. "You can even reply to those shared messages directly from the Photos, Safari, Apple Music, Apple Podcasts or Apple TV applications, all without having to go back to Messages," Apple says. Other enhancements to the messaging: the possibility of browsing the photos sent in the form of mini-slideshow, or to personalize your memoji in terms of outfits, hats…
Notifications
To make them more efficient, Apple has redesigned the notifications. The application now displays the photos of contacts involved in the alerts and prioritizes them via AI, using relational history. "Notifications deemed low priority will be grouped through summary and brought to the forefront at the most appropriate time," explains Apple.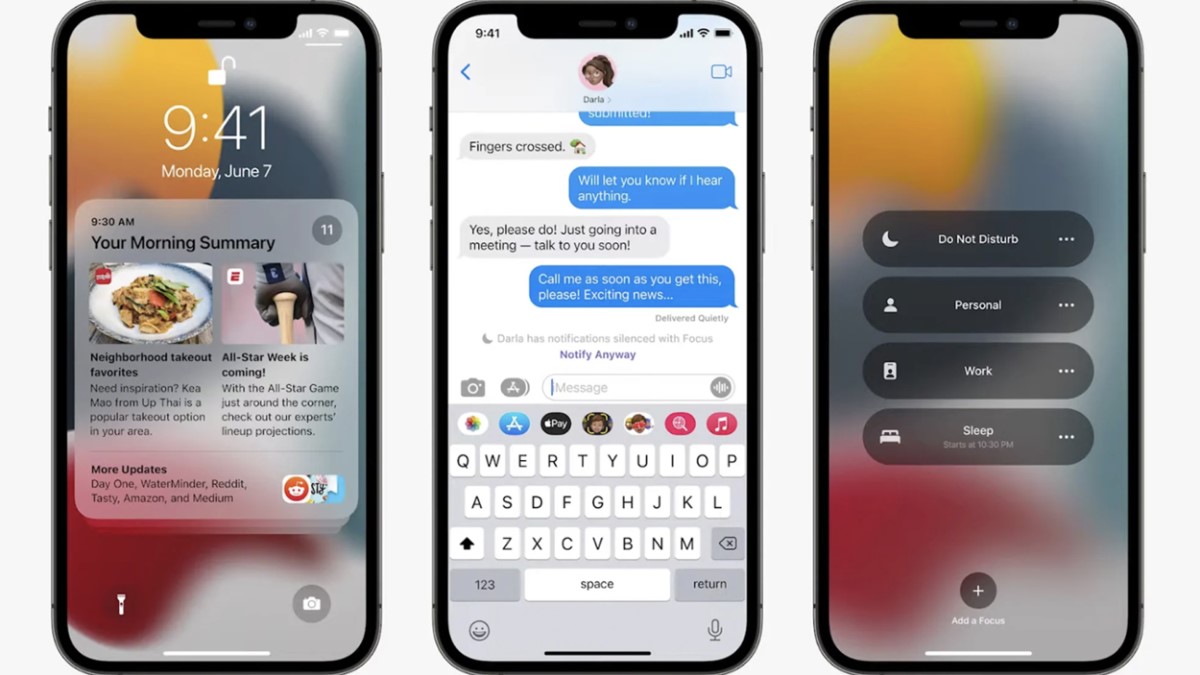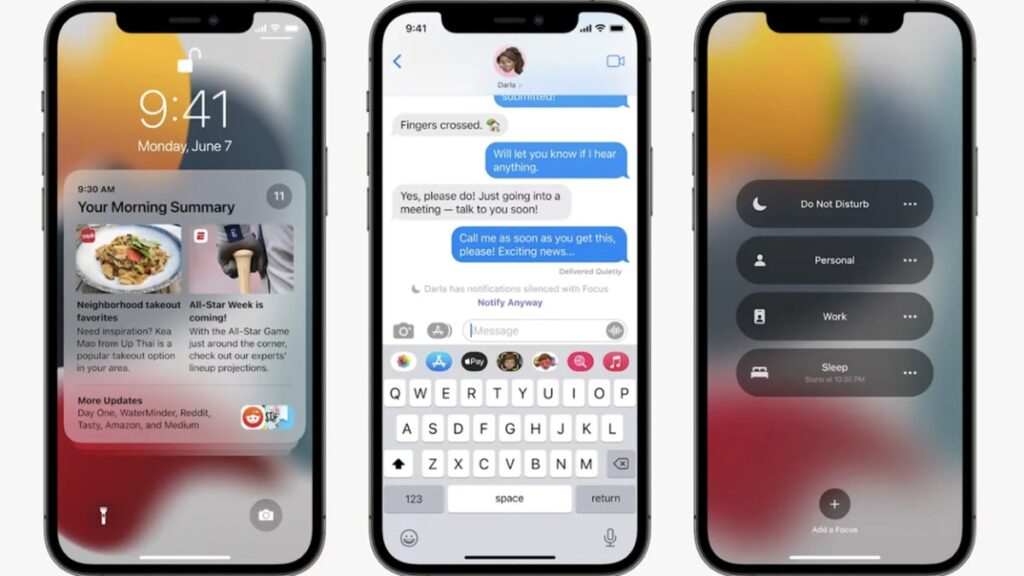 Personal data
A lot of emphasis is placed on the new privacy additions by Apple. First of all, with iOS 15, the group aligns its advertising targeting mode with the RGPD, the European regulation on personal data protection. The iOS 15 will ask users for their approval before enabling personalized advertising, as well as the system access rights (camera, location…) for each application.
This feature does not only concern the European Union, but all customers regardless of the country. Similarly, iOS 15 will block tracking pixels. An email sender will not be able to know the status of a sent message, including whether it has been opened by the user. A new feature called Hide my email enables the creation of disposable addresses if needed.
In the same vein, the audio processing of voice exchanges with Siri is now handled on the iPhone, and no longer in the cloud. Lastly, synchronization with iCloud, which is intended to back up the system and its data, will be able to go through a VPN to secure the connection.
Focus
A new notification management mode has appeared. Dubbed Concentration, it makes it possible to handle them differently depending on the activity (work, driving, sleep and other personalized activities), but also based on the applications deemed important. You can access this mode from the lock screen and from the control center of the mobile phone. After setting Focus mode, "an on-board AI to suggest a list of people and apps allowed to send notifications," Apple says.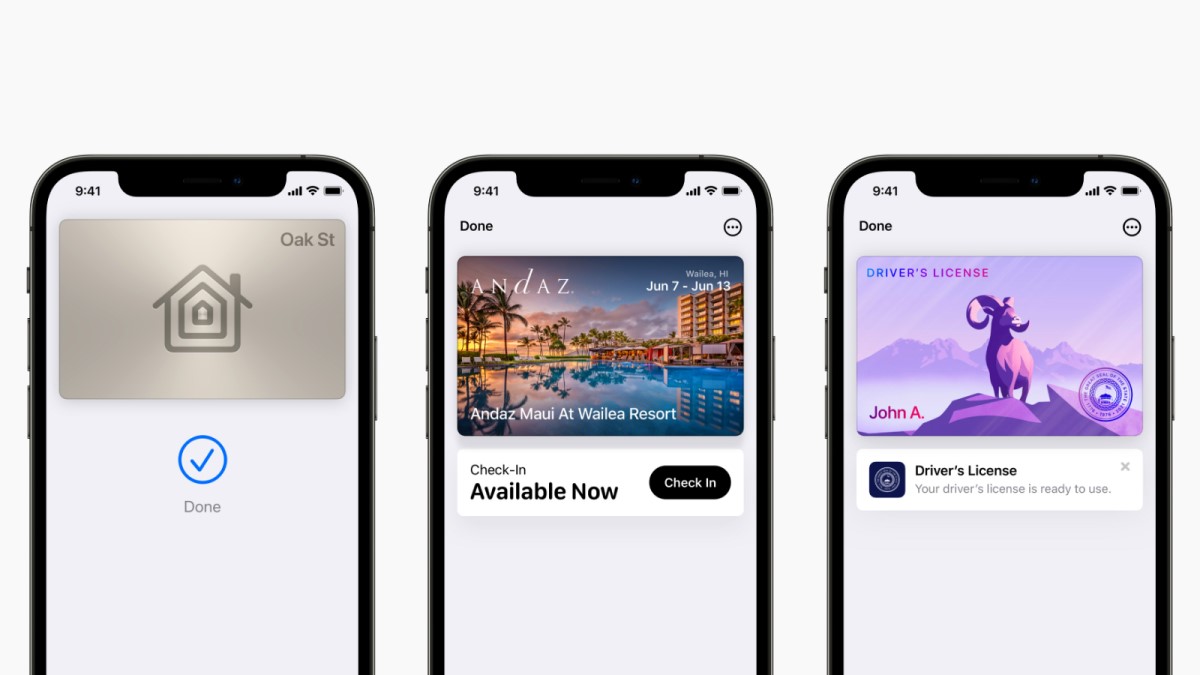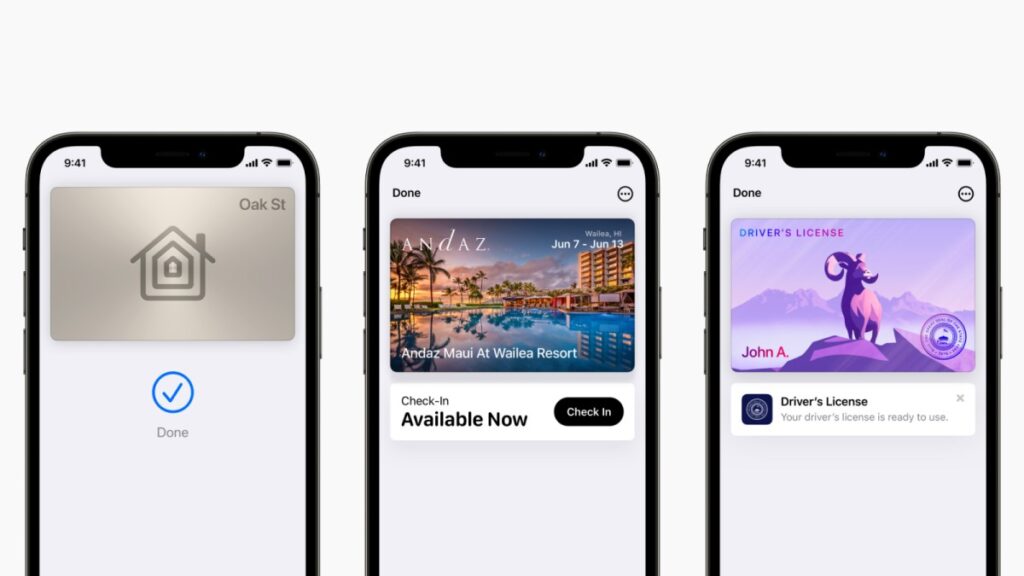 CarPlay
With CarPlay, you get a better urban driving experience. Included in the program is transit mode, elevation information, new Night mode, new topographical details (exit lanes, medians, bike lanes, crosswalks…). "The app also features road previews as you get closer to complex interchanges and a new driving map that gives you an at-a-glance view of current incidents and traffic conditions," Apple says. The 3D support that is planned via an immersive pedestrian route mode will not be available at the release of iOS 15, but at a later date.
Which iPhone and iPads are compatible with iOS 15?
There is a list of iOS 15 compatible iPhones and iPads that have been released. Based on this list, several models of iOS 14 compatible devices will not support iOS 15. These include the iPhone 6S, iPhone 6S Plus and the first-generation iPhone SE, and the iPad Air 2, iPad Mini 4 and iPad 5.
If you have any question about how to update to iOS 15, don't hesitate to ask us in the comments section below.