With VPN, you can surf on your device with an anonymous IP address, and not just when you're on the road. It also makes sense to set up a virtual private network within your own four walls. The number of Internet-enabled devices at home is growing steadily. Besides computers, smartphones and Smart-TVs, there are more and more devices in the home network, for example, IoT devices like cameras, lightswitch and thermostats.
Especially IoT devices are difficult to integrate into the VPN network because there is simply no VPN software for these devices. A remedy here is a so-called VPN router, which functions as a central remote station in the home network and places every connected device under the VPN protection umbrella.
The VPN operation on a router is not possible on every device, though, and it also requires a suitable VPN service. In the following we will tell you about the advantages (and possible disadvantages) of a VPN router in the home network, and what you should look out for.
Using VPN: You have these options
There are several ways to connect to a virtual private network. Simply install a VPN program on your PC or a corresponding VPN app on your smartphone or tablet, which will connect your device to the VPN server. This VPN client will subsequently continue to run in the background while you browse the Internet. Installing and setting up is done separately on each device.
You can also set up the VPN directly on the router so that it takes over the distribution and forwarding of the VPN data packets in the home network. Because the router now acts as a remote station for the VPN server, all of the home devices connected to the router now also benefit from the anonymous IP address of the VPN service. A separate configuration of the home devices is therefore no longer necessary.
However, there is still the reverse use case: Do you want to access your PC or network storage (NAS) while on the road, as well as surfing abroad via the home Internet line? In this case, a VPN can help you. Here, your router acts as the endpoint of the VPN connection. The following focuses on setting up a VPN router as the starting point for your VPN experience.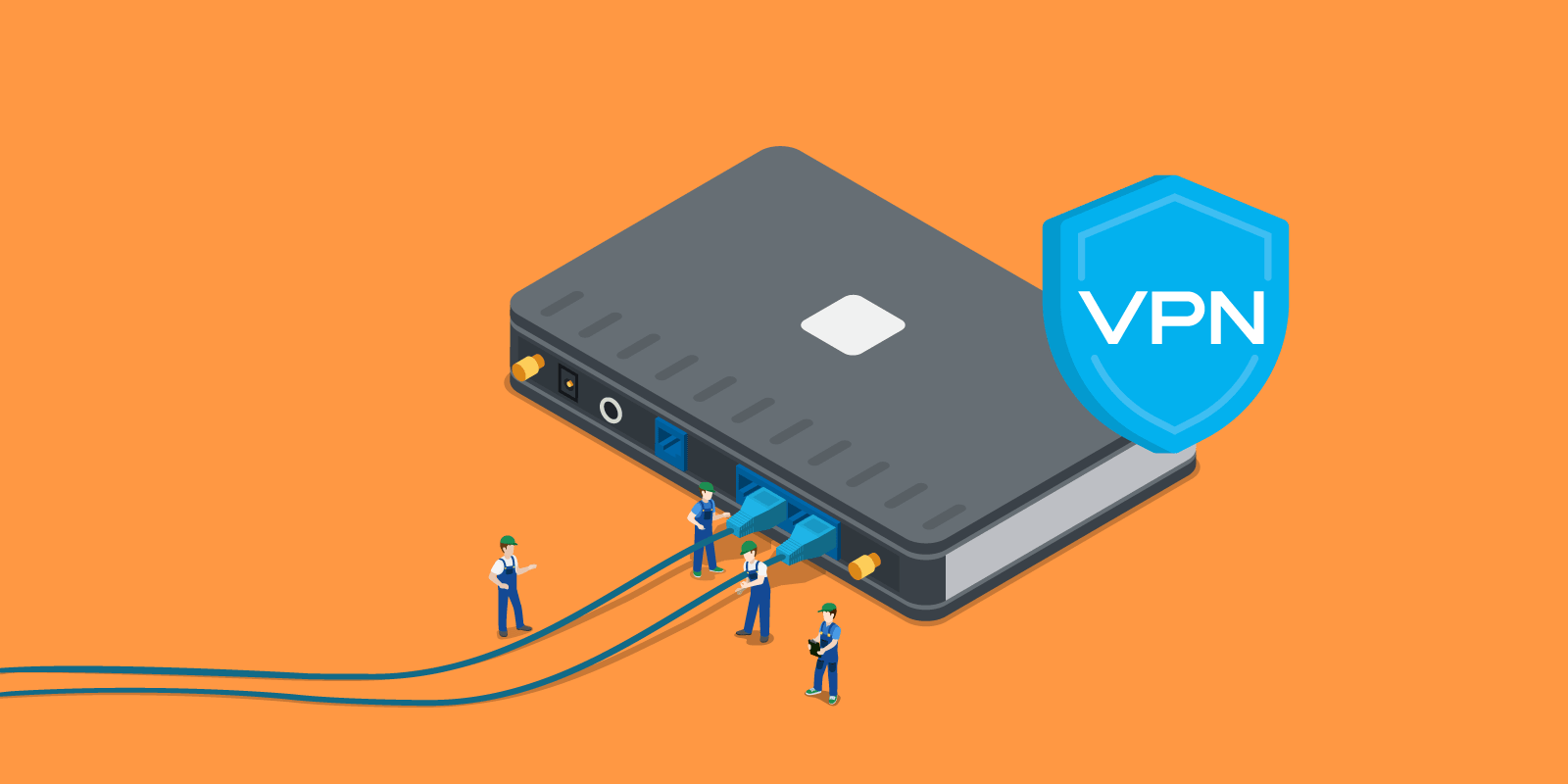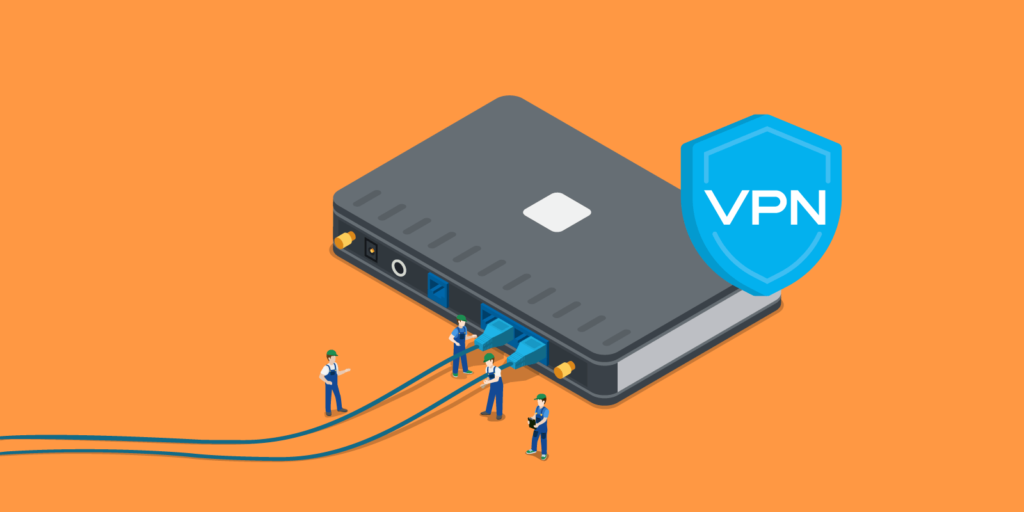 What are the advantages of a router VPN?
Do you want to access VPN directly from the router? Is there any advantage at all compared to a VPN client on the PC or cell phone? It depends! One of the main arguments in favor of a VPN router is centralized management.
Set up once, and every device in the home network automatically receives the anonymous IP address of the VPN server. In order to achieve this without a VPN router, you would need to set up VPN access on each device individually and adjust it if necessary. In Addition: Many VPN providers limit the number of devices that are allowed to use a VPN connection at the same time.
If you select the solution via a VPN router, all of the devices in your home network will benefit from VPN protection. And: VPN programs are usually only available for PCs and smartphones. There are no clients and thus no VPN protection for smart home devices or devices for the so-called Internet of Things (IoT).
This means that data communication from IoT or smart home devices is more vulnerable to cyberattacks. You can only avoid this problem by using a VPN router – for example, by leading your smart TV or Amazon's Fire TV into the VPN tunnel and thus conveniently bypassing geo-blocking.
VPN routers: You should be aware of these disadvantages
Centralizing VPN access on a router brings with it certain disadvantages compared to a conventional client solution, as well as the advantages mentioned above:
Limited choice: While with a VPN program on the PC or cell phone you can use split-tunnelling to choose with just a few clicks which programs are allowed to send data packets through the VPN tunnel and which are not, this is incomparably more complicated via the router.
Hardware requirements: Users with a fast Internet connection should also bear in mind that the VPN router solution places special requirements on the router hardware used. This is because in this case, the weak CPU of the router must take over the decoding and encoding of the VPN data stream in real-time.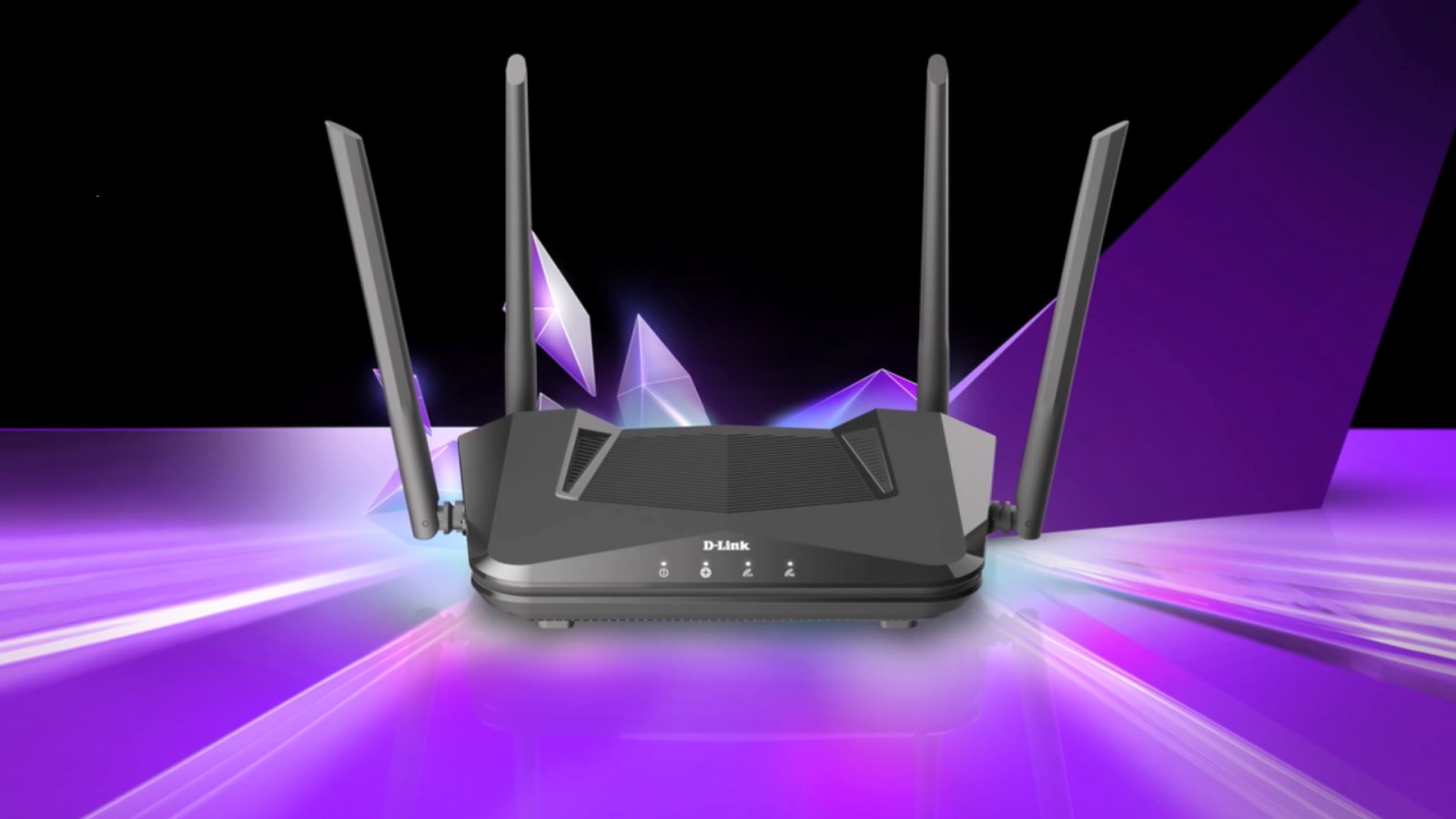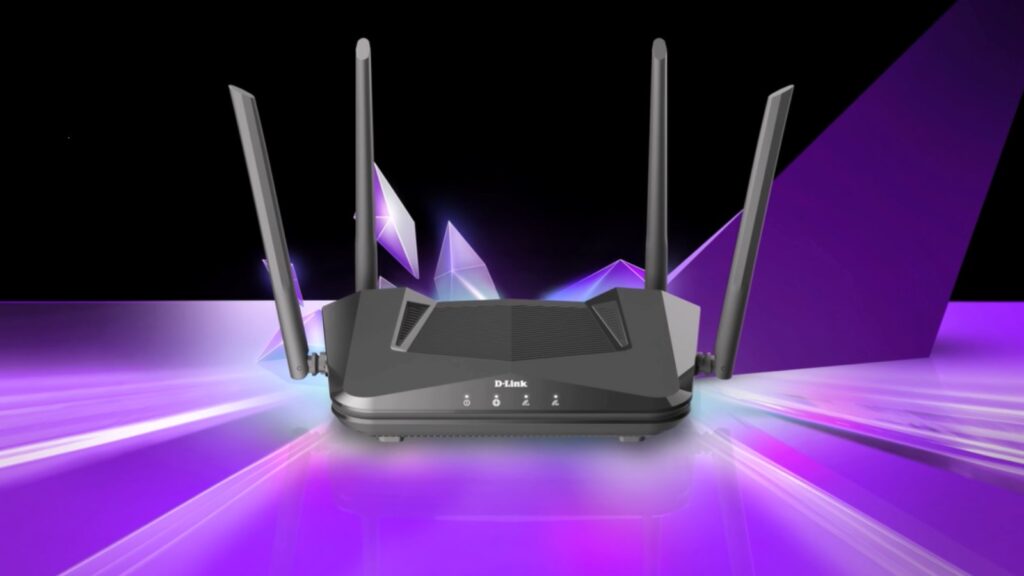 However, the hardware of many standard routers does not support this function. The router then becomes a real brake on speed, dependent on the protocol and key length used, and causes massive drops in the data transfer rate.
A case for two: Router and VPN router working together
If you connect a dedicated VPN router in front of your existing Internet router, you can kill two birds with one stone. The solution with two routers gives you flexibility. All the devices that are connected to the Internet via your standard router continue to use the data network as usual.
Devices connected to the VPN router, however, use full VPN protection. This way, you do not control the data flow at the protocol or program level, but do not run the risk of getting lost in technical details and complex routing configurations. A "simple" VPN router without an integrated modem is also sufficient for configuration as a secondary device, reducing the costs for the additional router. Inexpensive devices under 50 dollars are available from Asus (RT-N12E Ver. C) and TP-Link (Archer C6), for example.
Also Read:
Finding the right VPN router for the home network
When choosing a VPN router, you have several options: Take advantage of any VPN-capable router or go for a pre-configured model from a VPN provider such as ExpressVPN, NordVPN or CyberGhost. Advantage: these devices are already set up at the factory so that you hardly have to make any manual settings. You can start right away after switching it on. However: With such a router, you are bound to the VPN provider.
Sometimes, it is possible to set up your existing router as a VPN client, which connects all devices in the home network to the VPN service. Usually, the popular FritzBox is unsuitable for setting up as a VPN client, as the devices from AVM only allows their own proprietary software.
By contrast, a lot of routers from Asus, Linksys or Netgear offer native support for VPN clients. Adapted VPN software for these routers is provided by the provider ExpressVPN, for example.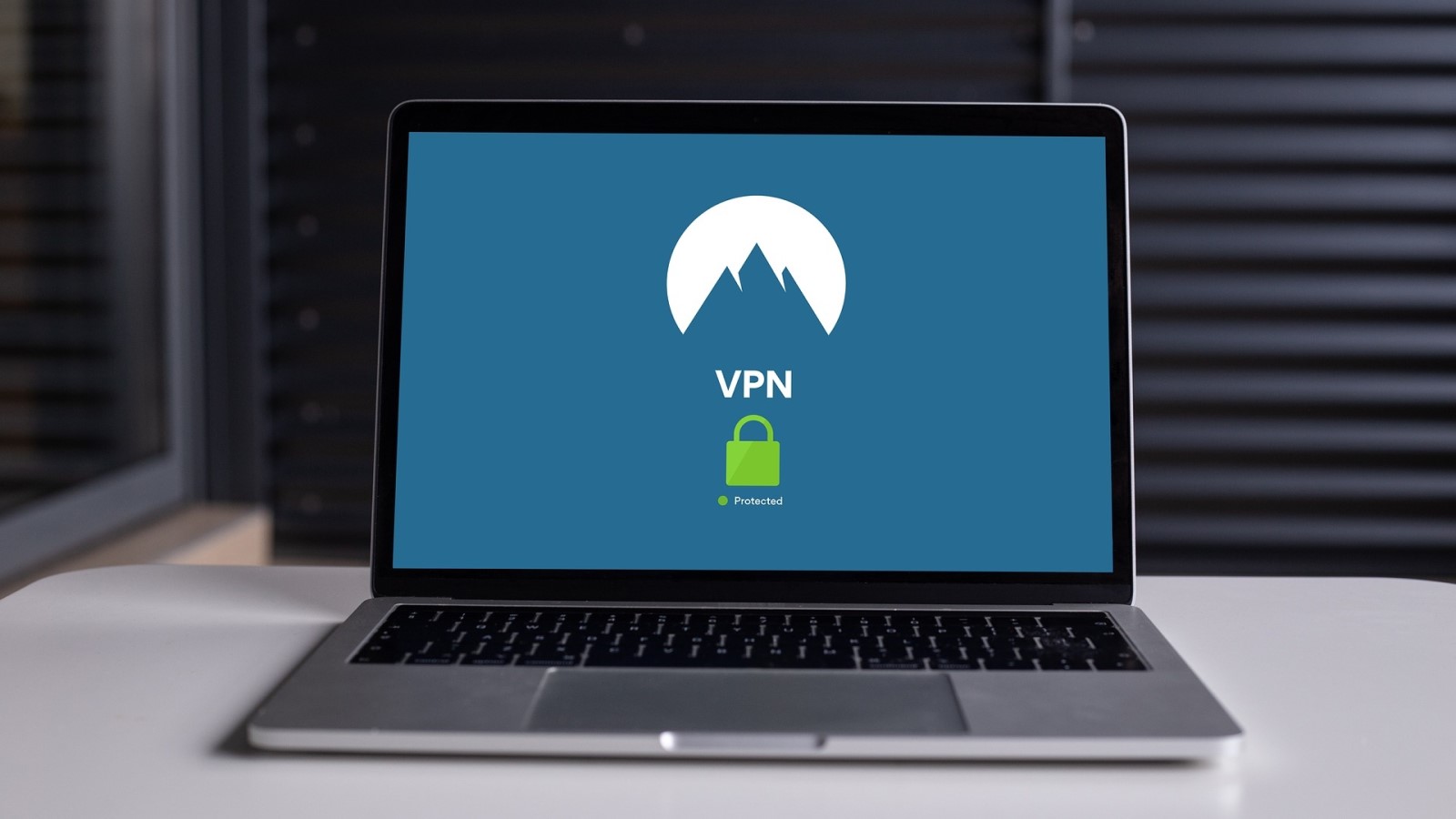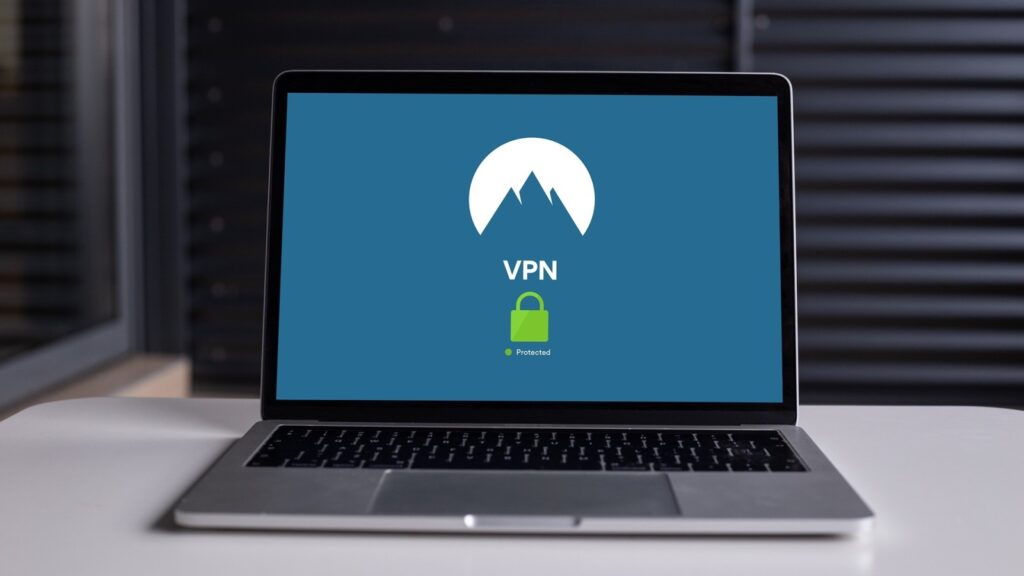 For professionals: alternative firmware for the router
If you want to take the reins into your own hands and install and set up everything yourself, use one of the alternative open-source operating systems (firmware) for routers. Note that the router hardware must support the installation of alternative firmware. OpenWrt, DD-WRT and Tomato are among the most popular and best-supported firmware.
However, having full control also means setting everything up on your own responsibility. You should therefore only dare to install it if you have the appropriate prior knowledge or are willing to delve deep into the technical details. If you don't, then you run the risk of configuring your router in a "broken" way. Moreover, not every router hardware has an alternative firmware available. On the firmware projects' websites, you will usually find recommendations for compatible router devices.
How to install and configure a VPN on your router: key steps
If VPN subscribers choose to install it on a router, they can access all its benefits. Nevertheless, it will require them to perform some additional configuration that they must master. The complexity of the configuration depends on one essential factor: the router's origin. Indeed, it is possible to get a router optimized and compatible with a VPN. Yet, Internet users also have the opportunity to use the router they already own. Here are the procedures to follow for these two cases.
How to configure your VPN on your router: the installation process
The majority of VPN providers offer installation guides on how to install a VPN on router. When selling this type of product, their customer service can assist subscribers in its configuration. Therefore, do not hesitate to ask their consultants or to visit the VPN website. In some instances, the VPN provider associates its own software with the router, which greatly simplifies the configuration.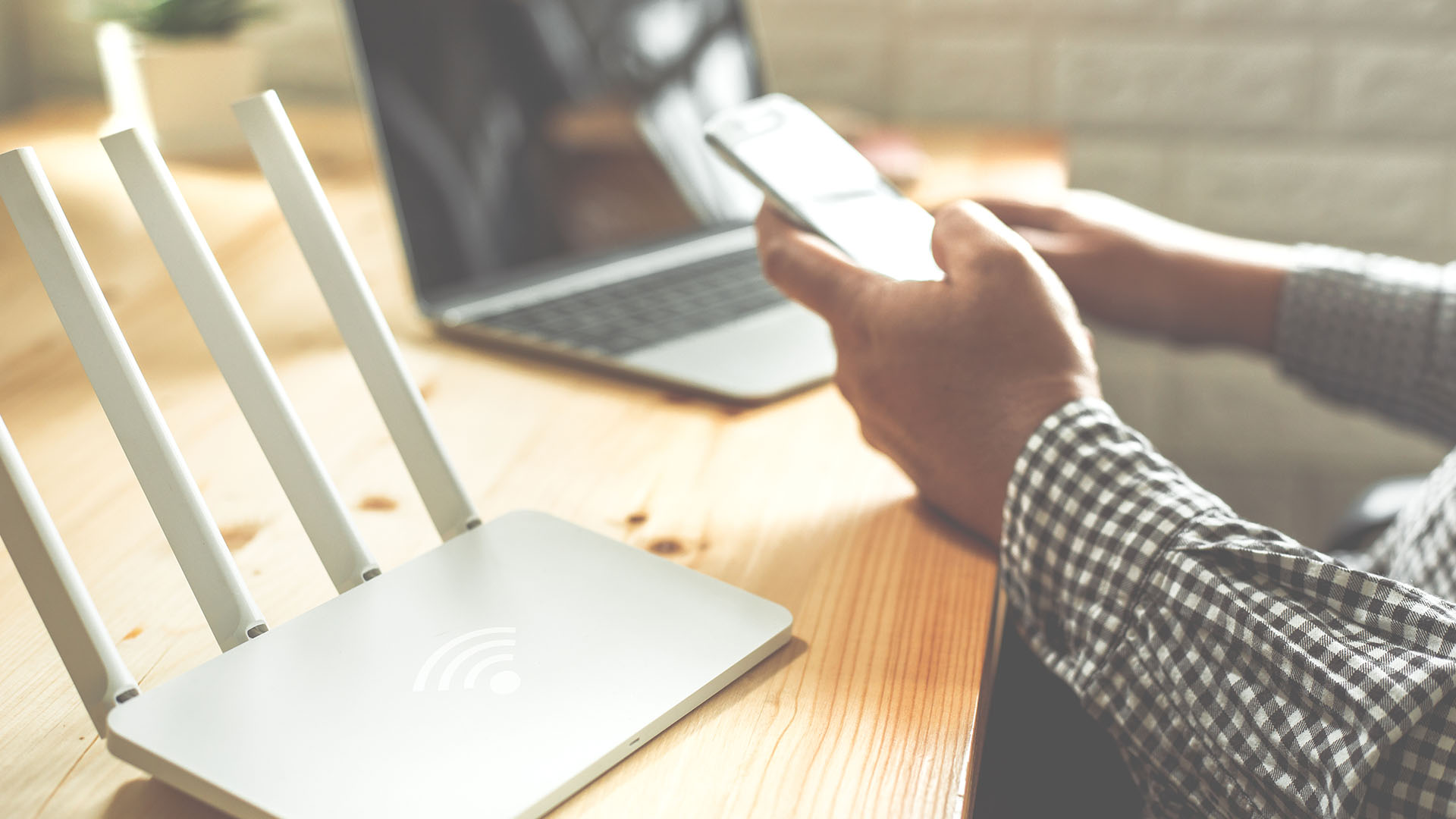 In addition, VPN providers are not the only ones to sell compatible routers. There is also an installation protocol for VPN routers of all brands. The most frequently used models are designed by Asus, but users may prefer others.
The installation of an optimized VPN router is as follows:
From a computer, the VPN user types the IP address of the router in the URL bar of his browser;
The user enters his admin username and password, or resets them if he doesn't remember them;
Then, the user must go to the VPN configuration tab;
The client fills in the VPN description fields with the server URL, his credentials, and the chosen protocol;
For OpenVPN, it is necessary to send the connection file provided by the VPN provider on its website;
Once all the information has been filled in, all that remains is to validate to establish the connection.
In many cases, the user will also have to configure the DNS servers to guarantee optimal security. In this case, all he has to do is go to the associated parameters and enter the addresses. We recommend choosing very secure login and password information for the VPN router account. The privacy of the information exchanged by all connected devices depends on them.
Also Read:
How to configure the VPN directly on your home router
In order to avoid buying a VPN router, users can install it on the router they own. This may work for some of them, but it is more difficult to set up. Indeed, it requires the use of a third party software called firmware. This kind of program is common in computer hardware and allows them to integrate new features. The firmware ensures that the router supports VPN.
Many VPN providers offer their customers turnkey firmware. Customers just have to install this software on their router to be able to set up the VPN. Nevertheless, this is not the case for all of them. If the VPN provider does not provide firmware for its VPN, it is possible to find it on your own. Users often turn to the DD-WRT software, as it is a free program.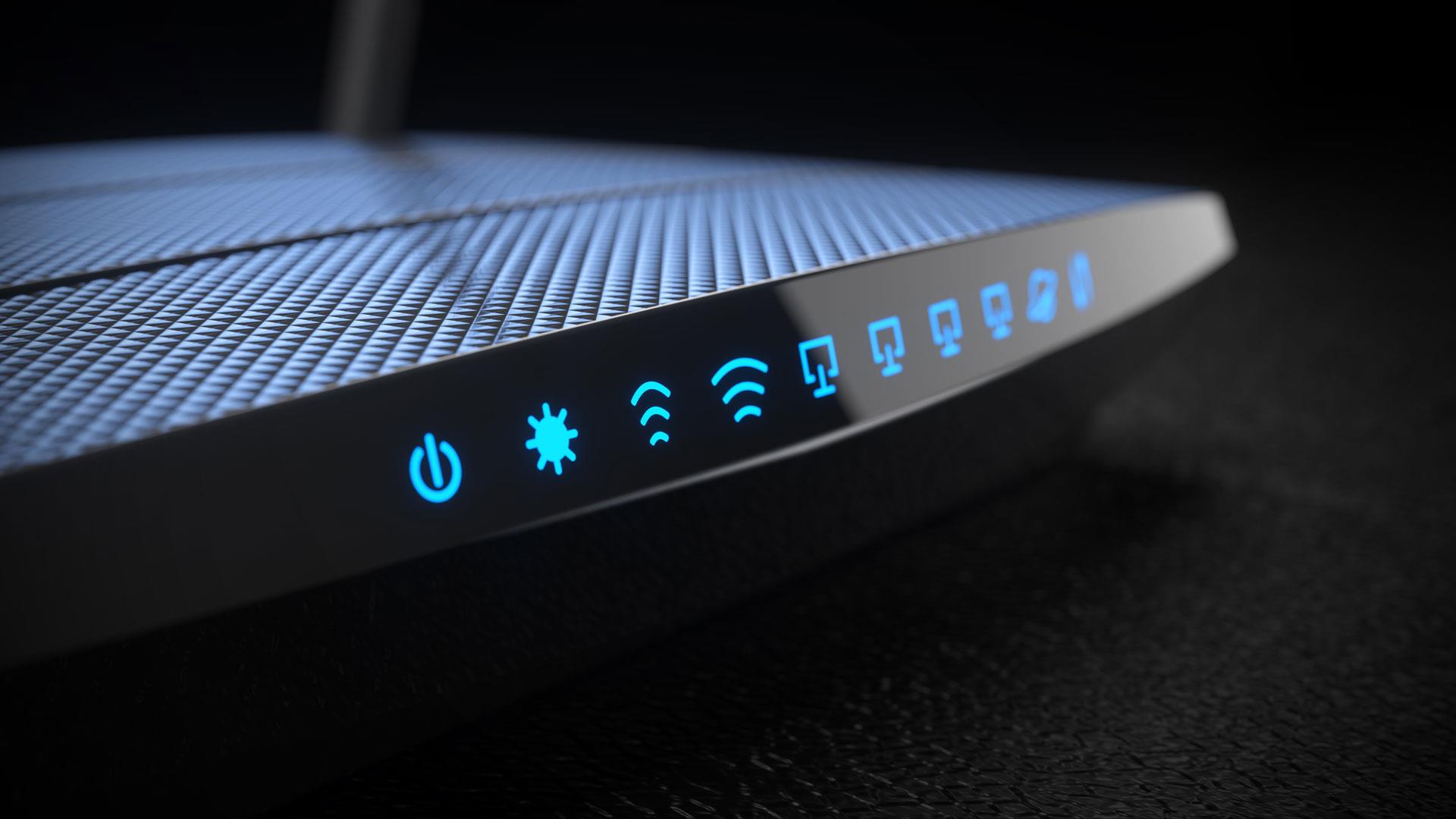 Installing a VPN router with DD-WRT is as follows:
Download and open the DD-WRT program;
From its control panel, select the desired VPN protocol (often PPTP);
Ensure that the "Use DHCP" box is checked;
Fill in the VPN server URL, username and password;
Click on "Apply settings" then on "Save" to validate and save the settings;
Go to the "WAN" tab and establish the connection by clicking on "Connect".
Are all Wi-Fi routers compatible with a VPN?
Being able to configure a VPN on any router would be very useful. However, this is not yet possible unfortunately. Some WiFi routers do not allow VPN traffic by default: they are not "pass-through". It means that some users will face VPN blocking with their router. In this case, there is only one solution: change the model to a compatible device.