Do you have an iPhone or another Apple device? Then you probably want to use Apple's popular services. To use iTunes, App Store, FaceTime, iCloud, iMessage and more, and even your Apple Watch, you need to create an Apple account. You do that by creating an Apple ID and setting a password. Find out how to create an Apple ID in the following.
So what is an Apple ID?
The Apple ID is an authentication method Apple uses for iPhone, iPad, Mac, and other Apple devices. Your Apple ID contains contact, payment, or security information that's required to use Apple services. In effect, it is your key to the Apple world.
So no matter how many Apple devices you own, you need just one Apple ID to access all Apple applications conveniently.
An Apple ID is similar to a Microsoft account for Windows users. You use it instead of a username when you log in, and you'll need your Apple ID to sync all your devices. You can also create a new Apple ID or delete your old one.
As of iOS 13 (and watchOS 6), users can also use the new "Sign in with Apple" feature on many apps and websites. This works basically the same way as the Google ("Continue with Google") and Facebook ("Continue with Facebook") sign-in services. So you have another option that lets you log in quickly and easily to a wide variety of places on the web.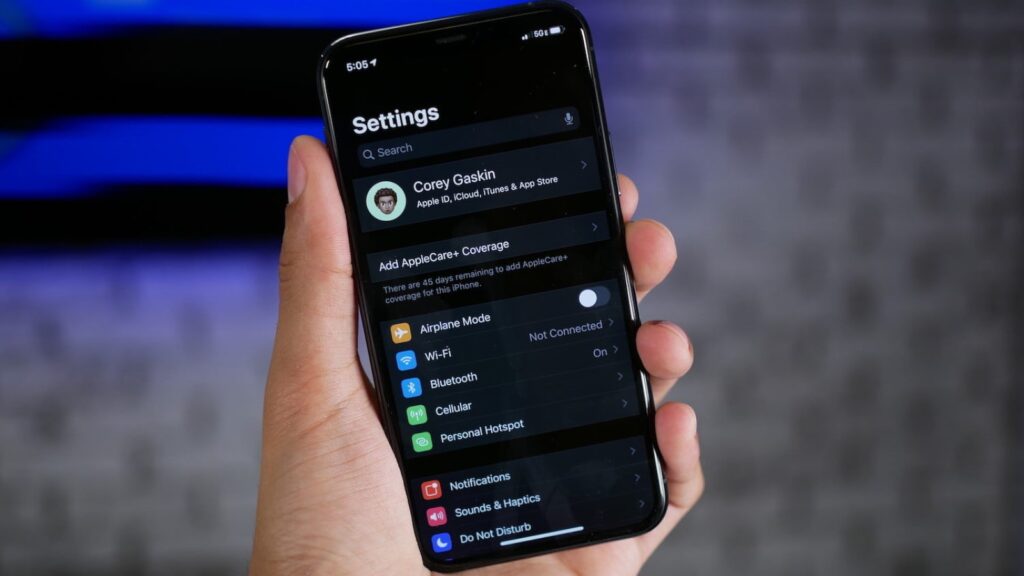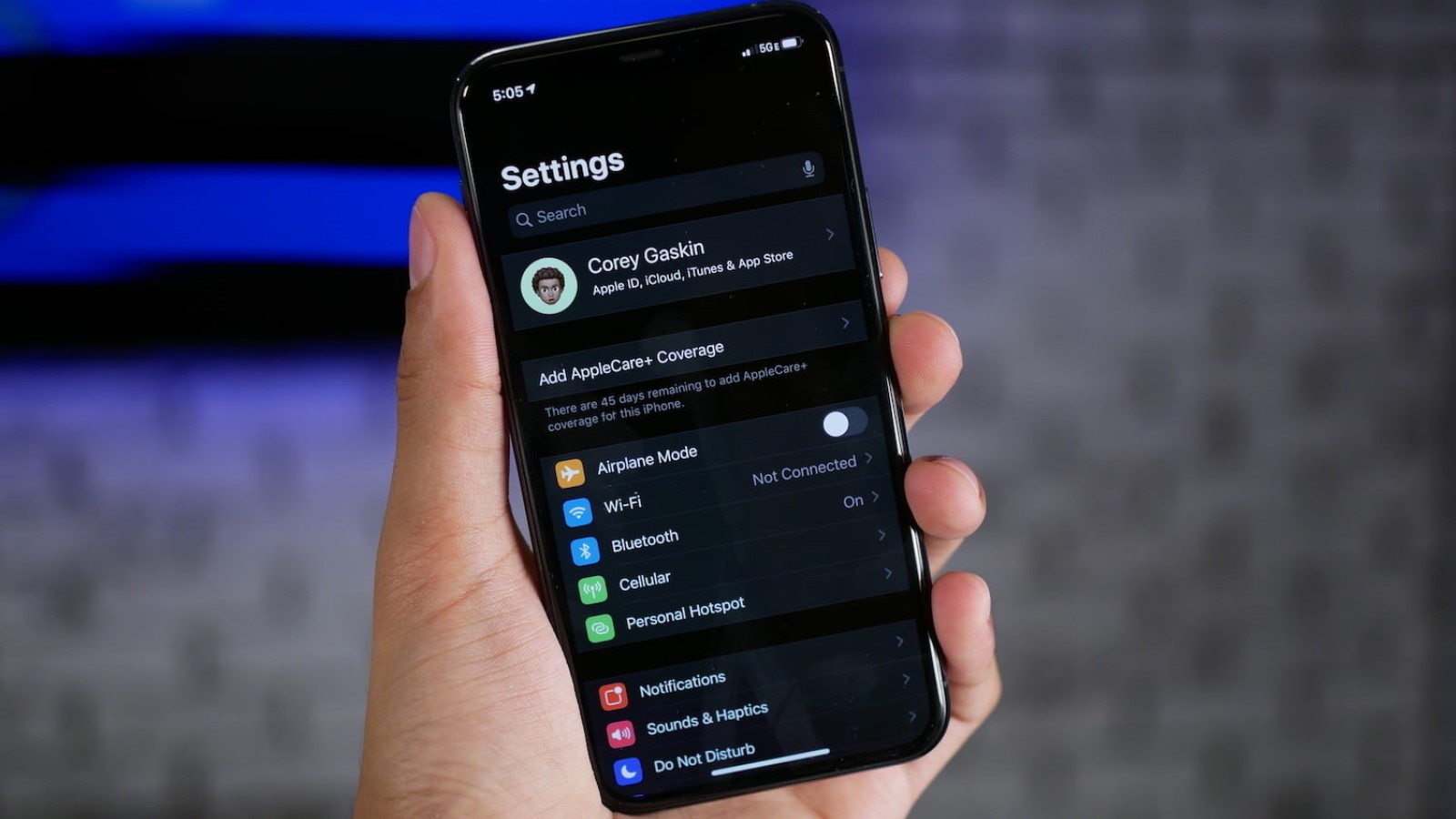 Use Apple ID to access iTunes and more on other devices
Convenient: with your Apple ID, not only can you use iTunes, Apple TV, Apple Music and other Apple services on Apple devices, you can also use them on your Windows PC, on your Android smartphone or on your Smart TV, for example. That way, you can still enjoy your favorite music and great movie experiences even if you don't own an iPhone or Mac.
You can even use iCloud on your Windows PC without any problems. Simply log in to the tool as usual with your Apple ID when prompted. Then you can access photos, documents, and any other files. You can also log in via the browser. Just go to the iCloud website.
How to create a new Apple ID
You actually can't avoid creating an Apple ID when you use related devices and offers. Each time you set up an Apple device, choose whether to sign in with an existing ID or create a new Apple ID. However, you can skip this step and set up your ID later. You can do this in several ways:
Visit the App Store and check out iTunes, iBooks, iCloud, or Apple Music. You can set up your Apple ID directly in all of these places. You can also do this at any time on the Apple ID website. On the latter, registration is the fastest.
One Apple ID can be used on multiple Apple devices: for example, on both your iPhone and your Mac. When you buy a new iPhone, your Apple ID from the old iPhone can also be used for the new one. This makes it easy to transfer data stored in iCloud, such as contacts, email, or photos, to your new smartphone.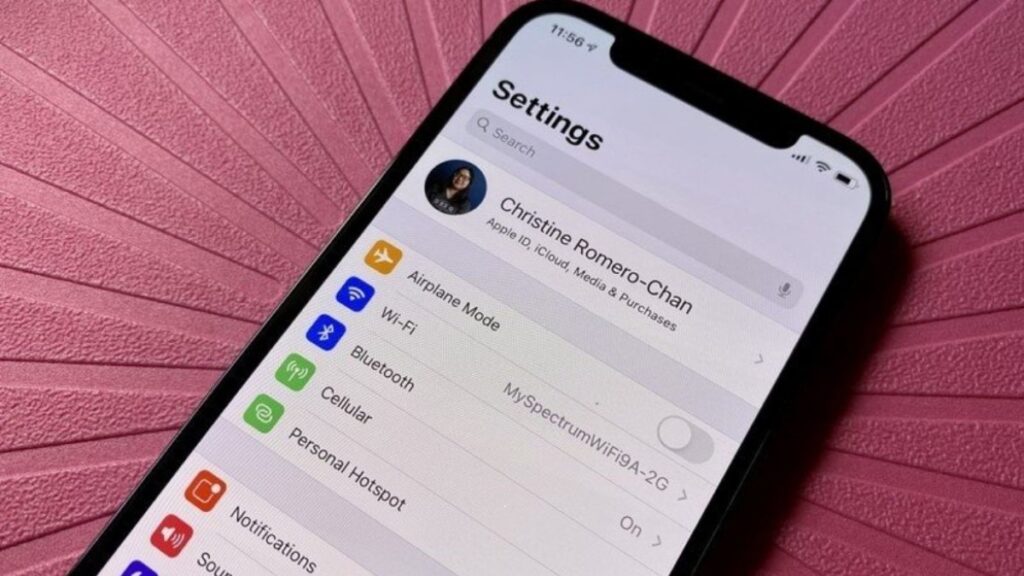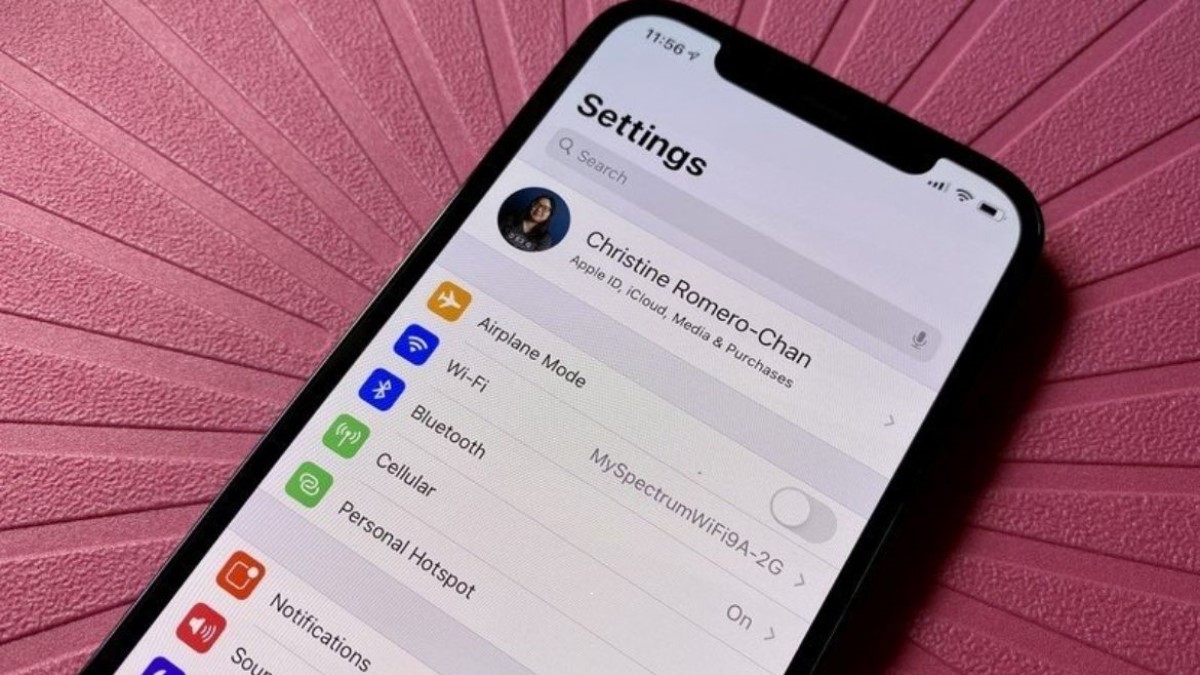 How to create an Apple ID with Windows devices
You can create an Apple ID on your Windows PC as well. Either use iTunes for Windows or simply visit the Apple ID website. Whatever you choose: The email address you enter when you register will serve as your Apple ID.
However, you can create an Apple ID ending in @icloud.com only when you register on an Apple device. So your Apple ID will have the extension of your existing email address if you don't already have an iCloud email address.
This has one big advantage: You can no longer change email addresses with @icloud.com at the end in your account management – but third-party email addresses basically can. But here, too, you need to be careful: Because if you want to replace your email address with an iCloud account at a later date, there's no way back.
Which data do I need for a new Apple ID?
Your process may be slightly different depending on where you set up your Apple ID. You provide your name, birth date, and country where you want to use the device. When you do this, be sure to provide true information because if you contact Apple support, you may need to identify yourself with this information.
Enter an email address that you want to use for the Apple ID. You can either use your existing email address or create a new email address with an Apple extension – for example, @icloud.com or @me.com.
You must follow Apple guidelines for your Apple account password (as of December 2020). It must be:
Be at least eight characters long
Contain upper and lower case letters
include at least one number
You cannot use spaces, use your Apple ID, three of the same characters in a row, or a password you've used in the past year.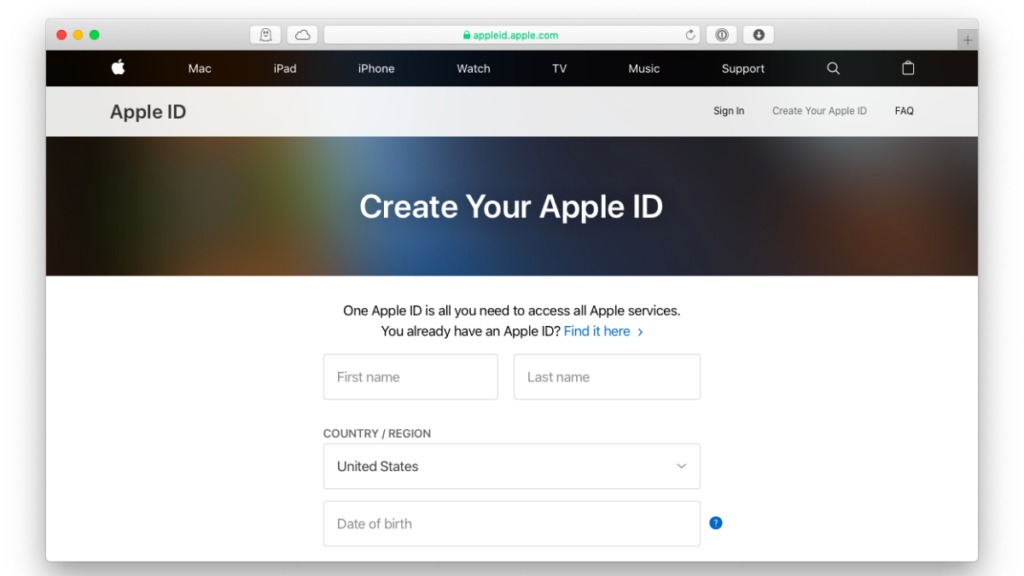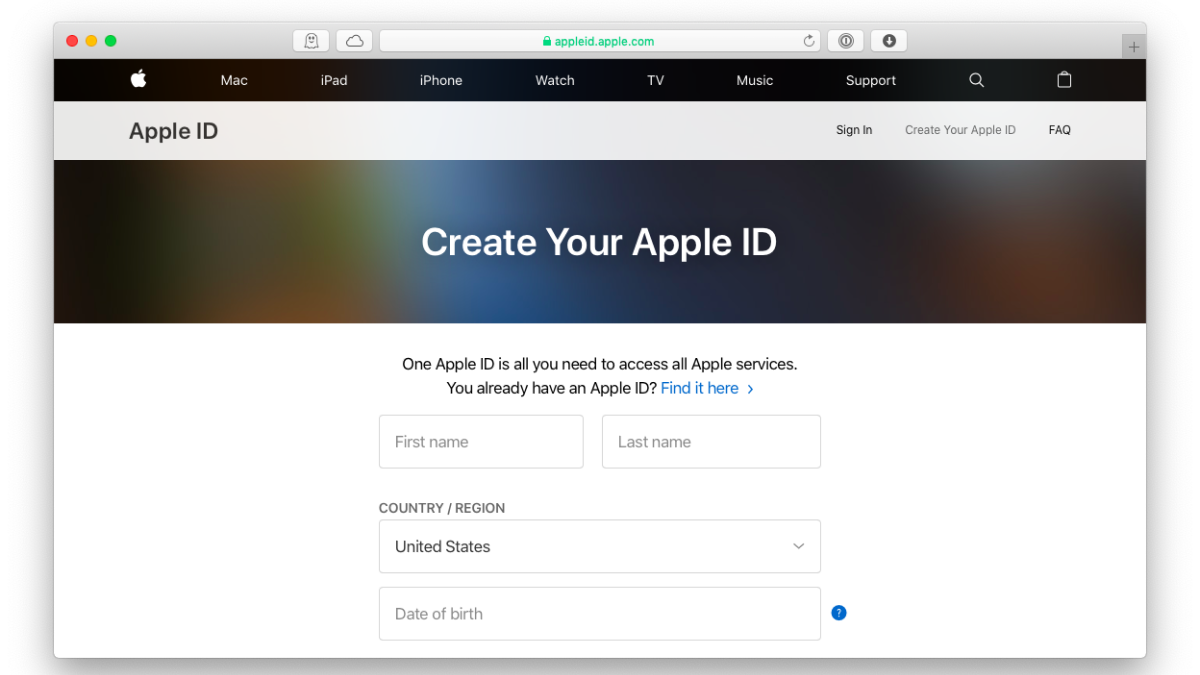 In addition, Apple recommends that you use special characters and punctuation to make your Apple account password even more secure. Aside from the above guidelines, you can create your password any way you want. When you choose a password, apple will directly show you how secure it is. Finally, you enter the password for your Apple account again to confirm it.
To increase security even more, apple asks you to choose three security questions. You choose a total of three from the given questions and enter the appropriate answer. Please pay attention to the correct spelling, including capitalization! The security questions are needed, for example, when you want to reset your password.
Finally, you have to agree to the terms and conditions and privacy policy. After that, you will receive an email from Apple with a confirmation code. You can enter this code into your Apple account to activate it.
Also Read:
Do I need to specify a payment method in my Apple account?
When you make a purchase in one of the stores and set up your Apple ID there, you will be asked for your preferred payment method – Sometimes even if you just want to download a free app.
If this is the case, you choose a payment method and enter your address and phone number. But sometimes, when you choose the payment method you want, the option "None" is not displayed. This is the case, for example, if you have outstanding payments or you want to sign up for an automatically renewing subscription.
Also, the first time you visit one of the stores, you need to specify the payment method. In that case, the payment information can be removed afterwards. To do that, you change the payment method to "None" after setting up the ID in your Apple account.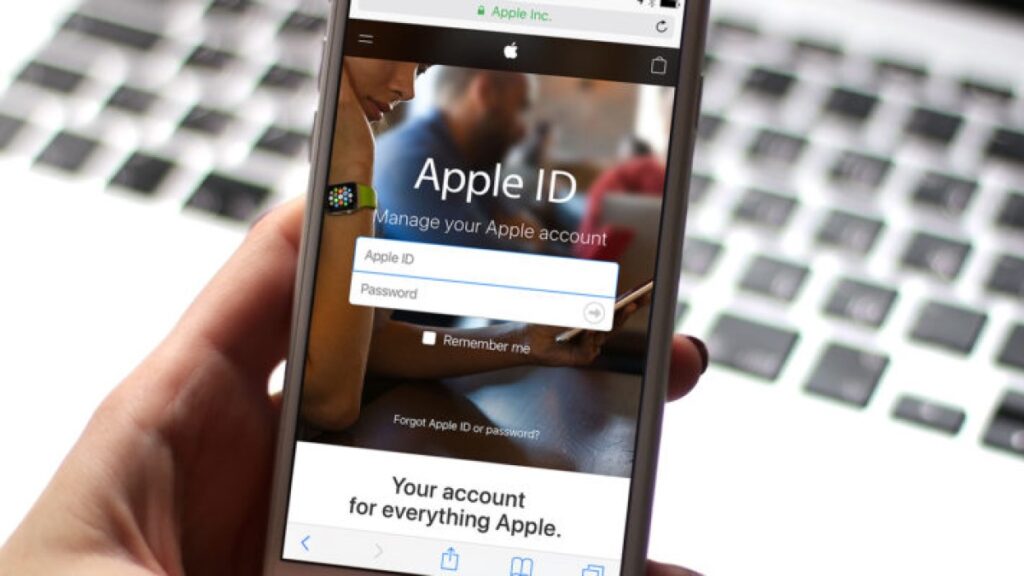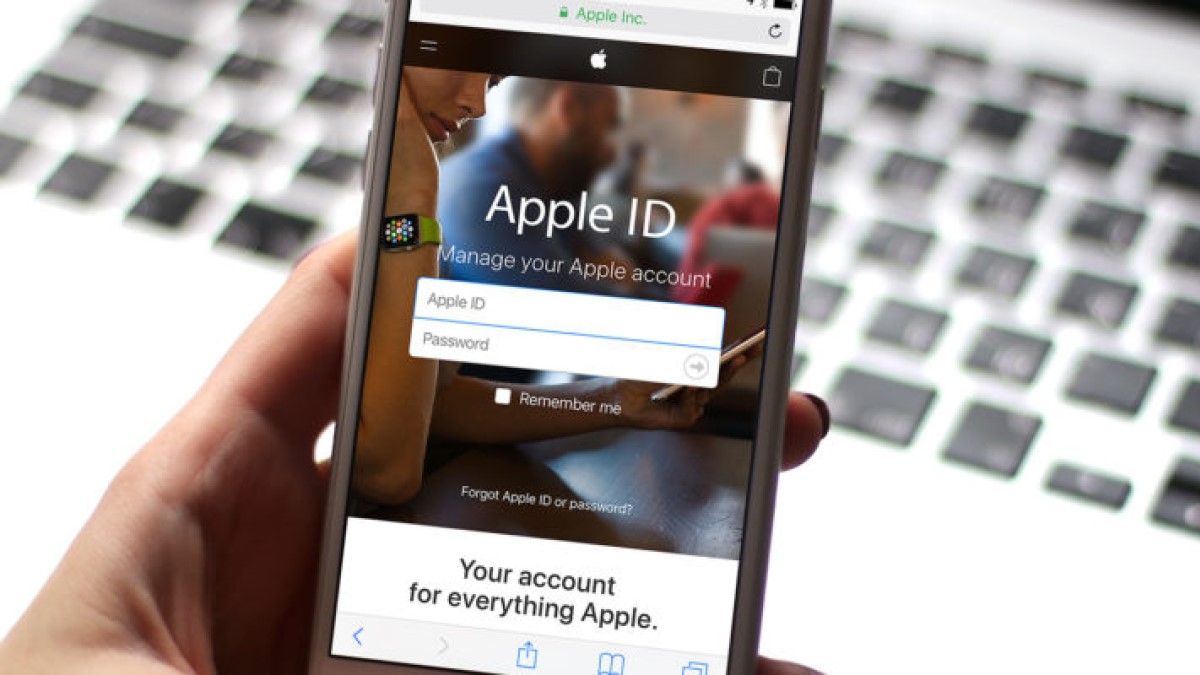 Forgot your Apple ID? No problem
Don't you remember if you already have an Apple ID? You can check easily. Head to the Apple ID website, click "Forgot your Apple ID or password?" then follow the on-screen instructions.
If you regularly use Apple devices, you might have signed in with an ID before. On the iPhone or iPad (iPadOS 12 or later), find out by tapping your name in "Settings." This will open a new page. Now your Apple ID is under your name.
Check your iCloud account under "System Preferences" on your Mac – or open your account on iTunes, iBooks, and the App Store.
You can also change the personal data you entered when you created your Apple ID in the corresponding menus at any time. You can do the same in the account area of iTunes, App Store and Co. and on the Apple ID website. Change your payment details or add more email addresses.
If you run into a problem somewhere, this site will help you find your Apple ID again. Simply enter your details, and you'll be guided through the process.
This is why two-factor authentication is worth it
Do you value security? Two-factor authentication is the way to go. It creates an additional layer of security and makes it particularly difficult for data thieves.
If you have activated two-factor authentication, you are prompted to enter a six-digit confirmation code in addition to your Apple ID and password when logging in to all Apple services. This string of numbers will be sent to your iPhone via SMS, or it will appear as a pop-up on another trusted Apple device.
The setup of this practical function is quick and easy: simply go to the settings of your iPhone, navigate to "Password & Security", and then tap on "Activate two-factor authentication". You can now enter the required data for the respective trusted device.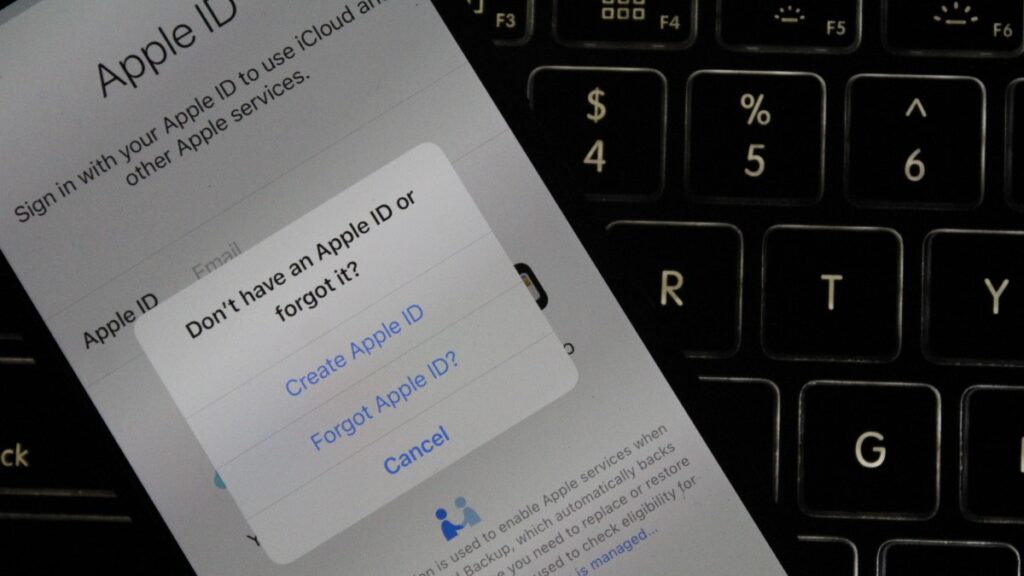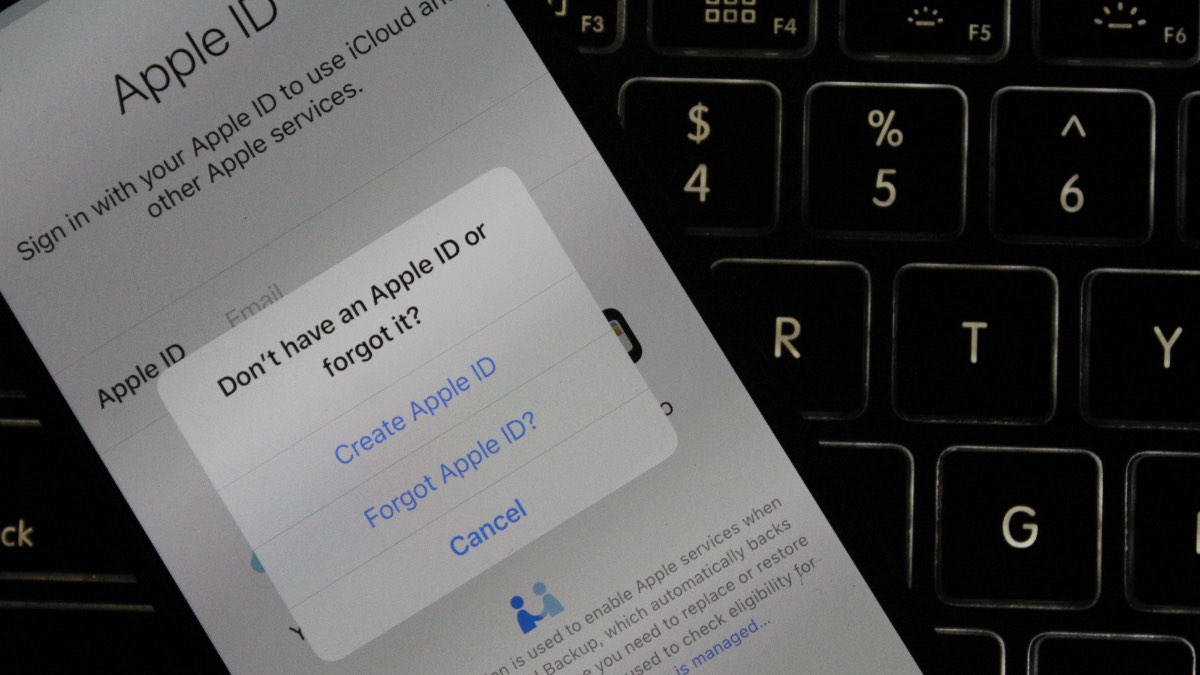 Deleting an Apple ID? Be Careful
When you want to delete your Apple ID, be aware of the following: Deletion is final. You cannot reactivate the account afterwards. You will only have a short window of time to change your mind. For this purpose, apple will send you a code consisting of numbers and letters. Save it in a safe place.
If you choose to delete it, you will lose all the data associated with your Apple ID and its iCloud. This also includes music, e-books, etc., that you purchased with your Apple ID.
Therefore, backup all data you want to keep – for example, pictures and videos – away from the iCloud. FaceTime and iMessage can also no longer be used without your Apple ID. Any messages you've sent or received will be deleted.
When the decision to delete is made, it's best to log out of all connected devices and services. Then log in to the Apple ID page and click "Data and Privacy" at the bottom of your account, then "Manage Data and Privacy."
You may have to sign in again on the following page. Then, choose the "Delete your account" option.
Before starting the deletion process, first, Apple checks whether you are really the owner of the account. If needed, you can create a new Apple ID at any time. You know now how easy it is.
Conclusion: Creating an Apple ID quickly and easily
You can create an Apple ID in several ways – for example, when you're setting up a new Apple device or when you visit the App Store.
In some cases, you need to specify your preferred payment method, after which you can easily change or usually remove the payment method information.
Use the Apple ID website to find out if you already have an Apple ID.
Before deleting your Apple ID, make sure to back up any data you want to keep.
Discover the Future of Smartphones: Dive deep into our comprehensive iPhone 15 review and find out if Apple's latest flagship is worth the investment.