Johnny Depp (58) is in the courtroom every day for six weeks, most of the time with tinted glasses and thick rings on his hands. Occasionally he grins, but often he has lowered his eyes while his potentially explosive relationship with actress Amber Heard (36) is being publicly unraveled.
However, today, as the seven jurors award him a victory over the ex-wife, the "Pirates of the Caribbean" star was absent from court. His legal team was the only one represented. Depp had traveled to England for concert appearances after the trial ended.
Amber Heard dressed all in black
Heard, dressed in black, listened with lowered eyes as the verdict was read. The jury did not believe her accounts of abuse. For defamation, she has to pay Depp over ten million dollars in damages. Small consolation: the jury decided that Depp owes her $2 million for statements made by his ex-lawyer that would have damaged Heard's reputation.
Depp emerged as the big winner in the defamation trial, but also the loser in a showcase mud fight, with fierce hostility broadcast on livestream by court cameras around the world. No one will entirely shake off the depicted scenes of a marriage. The severed tip of a finger, messages written in blood, feces on the bedspread – these are among the many details now immortalized in court transcripts.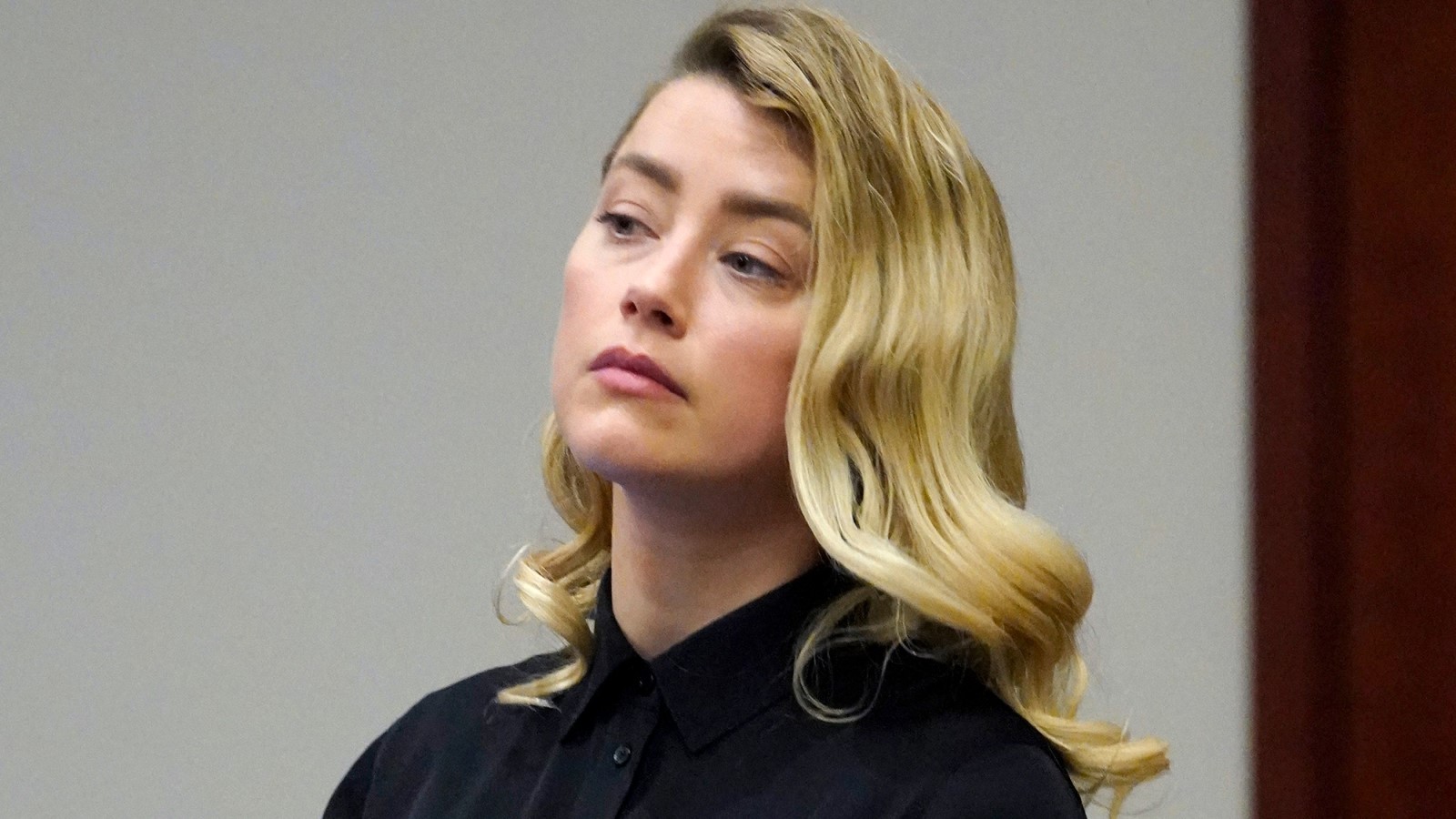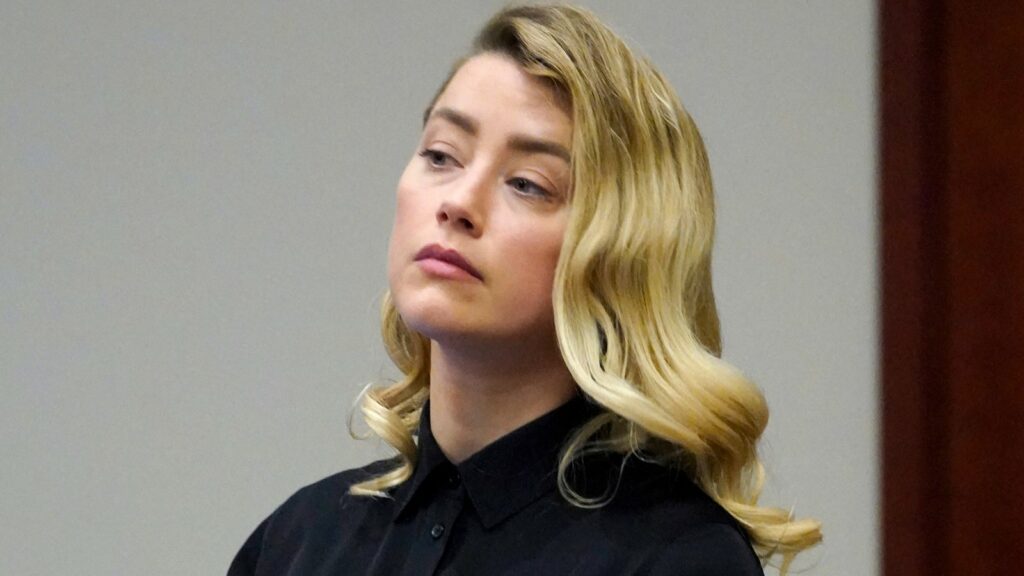 Heard expressed deep disappointment. "The disappointment I feel today cannot be put into words," Heard wrote Wednesday via Twitter short message service. The fact that the jury largely didn't believe her despite a "mountain of evidence" broke her heart, she said.
Moreover, she said she sees the verdict as a "step backward" for other women in similar situations.
"I'm sad that I lost the trial. But I'm even sadder that I seem to have lost a right that I had assumed I had as an American woman – to speak freely and openly."
Johnny Depp: Got my life back
Meanwhile, Johnny Depp expressed his gratitude to the jury and his legal team. "This jury has given me my life back," a statement from Depp read. "The goal moving forward with this trial from the beginning was to get the truth out there – no matter the outcome.
Telling the truth was something I owed to my children and all those who have always supported me. Now that I've done that, I feel an inner peace within me." For him, he said, a new chapter in his life has now started. "The best is yet to come."
Jury composed of five men and two women
The verdict of the jury, five men and two women, was made after three days of deliberations. At the core of the civil suit filed by Depp was a 2018 editorial published by the "Washington Post" in which Heard described herself as a victim of domestic violence.
She did not name Depp in it, but the "Pirates of the Caribbean" star felt it marked him as a victim of false statements and sued for $50 million in damages for defamation. Heard counter-sued with a $100 million claim. She claimed that Depp's ex-lawyer Adam Waldman damaged her reputation with a smear campaign.
The verdict focused on complicated legal issues such as freedom of speech, intent or damage to reputation – but equally the credibility of the Hollywood stars and the mutual abuse allegations were put to the test.
Lawyers for both sides had spent weeks making allegations of sexual abuse, physical violence, lies and drug excesses, underpinned by dozens of witness statements, shocking cell phone videos, audio recordings of crude abuse and photos showing bruises.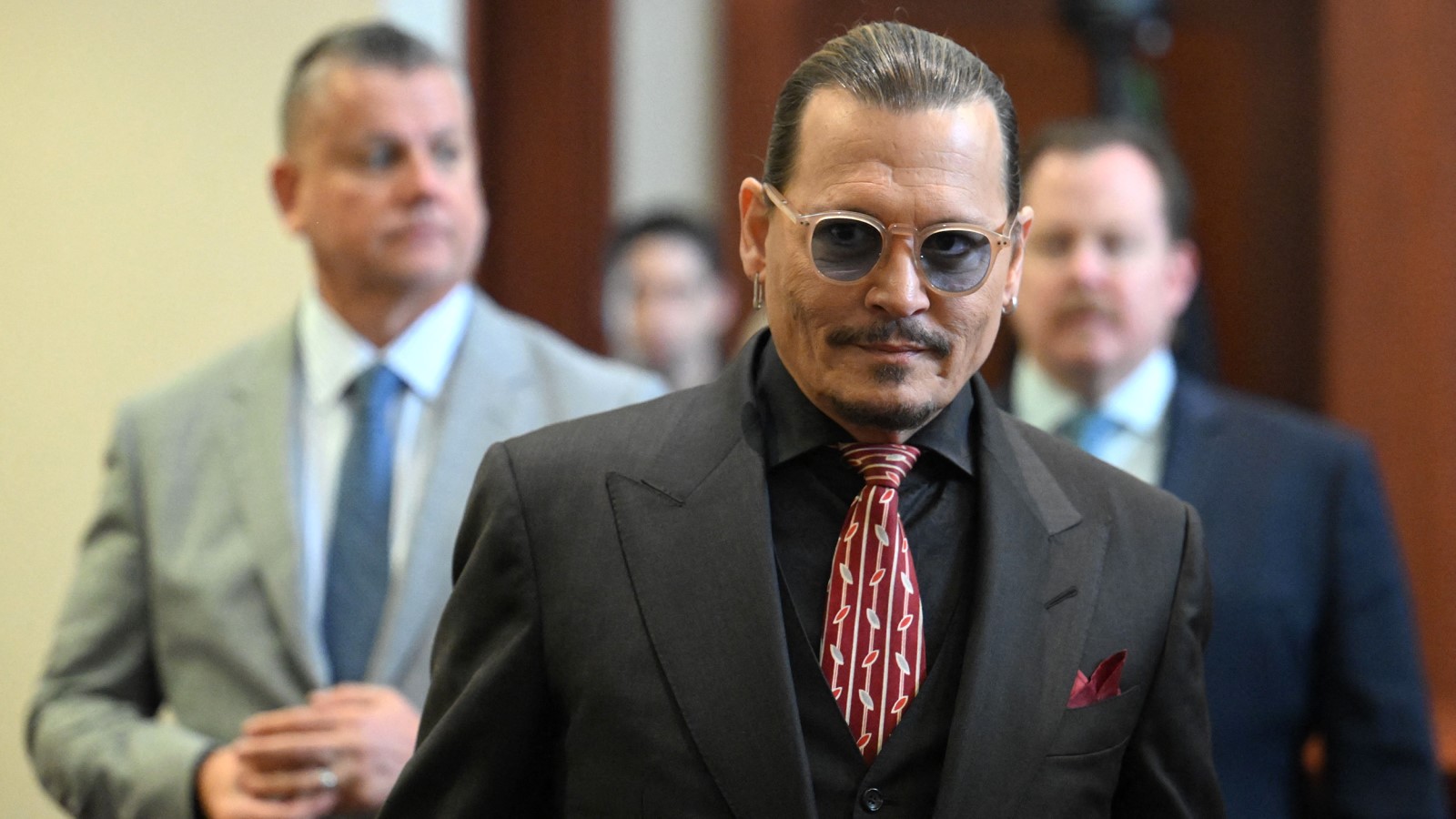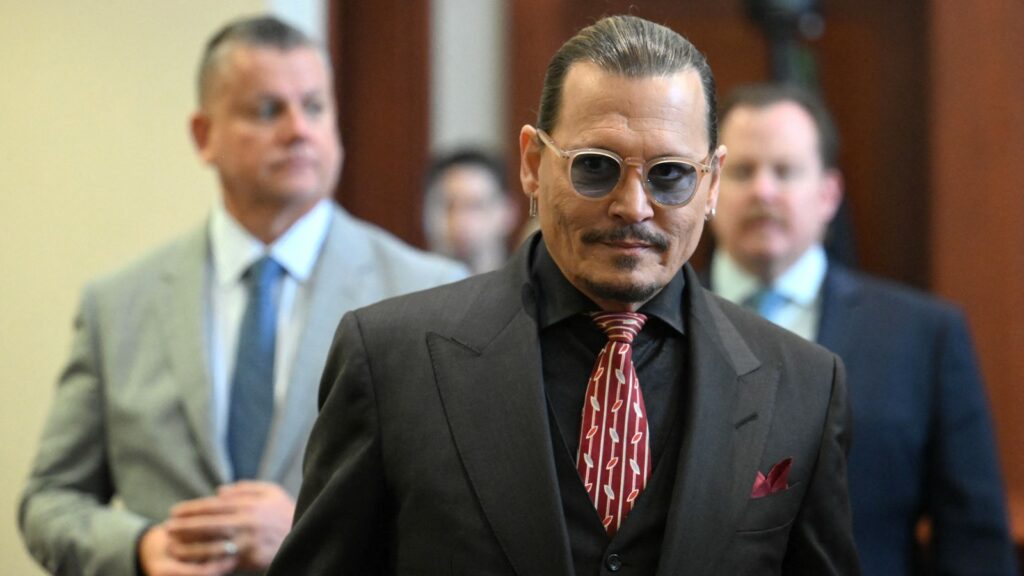 Mutual accusations
On the witness stand, Heard had detailed numerous incidents of alleged abuse. On the other hand, the actor stressed under oath that he had "never" used physical violence in his relationship with Heard. Depp's lawyers depicted Heard as a notorious liar whose statements could not be trusted.
Heard's attorney Benjamin Rottenborn, in turn, portrayed Depp as an angry, aggressive man who had become a "monster" largely under the influence of alcohol and drugs. A ruling against Heard would send a devastating message to abuse victims around the world, Rottenborn warned.
Depp enjoyed a huge fan advantage in the ex-spouses' bitter exchange. The star had been greeted daily by cheering supporters outside the courthouse. Loud cheers rang out on Wednesday as well – for Depp. Using hashtags such as #JusticeforJohnny, fans had demanded "Justice for Johnny!" on the web and loudly sided with the actor. While Heard had far fewer supporters, he faced more hostility on social media.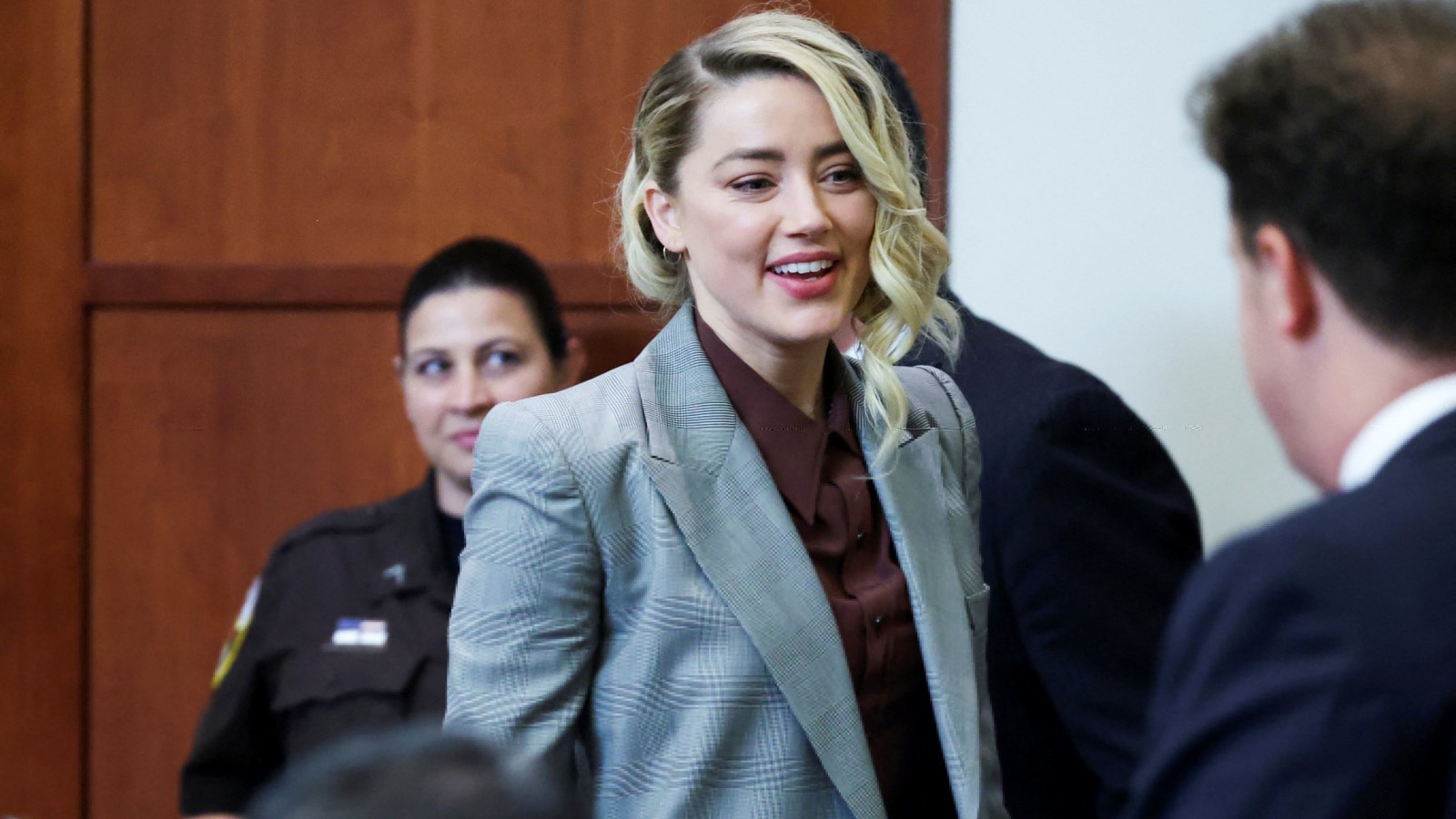 Heard's emotional appearance at the trial's end
Her emotional end-of-trial appearance on the witness stand was one of many shock moments in the Fairfax County courtroom in Virginia state, located just outside the U.S. capital of Washington. "I am harassed, humiliated and threatened every single day just walking into this courtroom," Heard told the jury.
"I get hundreds of death threats on a regular basis, virtually every day. Thousands since this trial started." Prior to her defeat, her case already showed what potential abuse victims who speak out face and how they can be targeted for pillorying on social media.
Now for Depp, this is the first victory in the long-running War of the Roses, after a defeat in London two years ago. He had filed a lawsuit against the British tabloid "Sun," which had described him in an article as a wife beater. Back then, too, Depp and Heard had spent weeks in court making fierce accusations against each other, behind closed doors. Ultimately, in 2020, a judge found that the majority of the allegations in the article had proven to be true.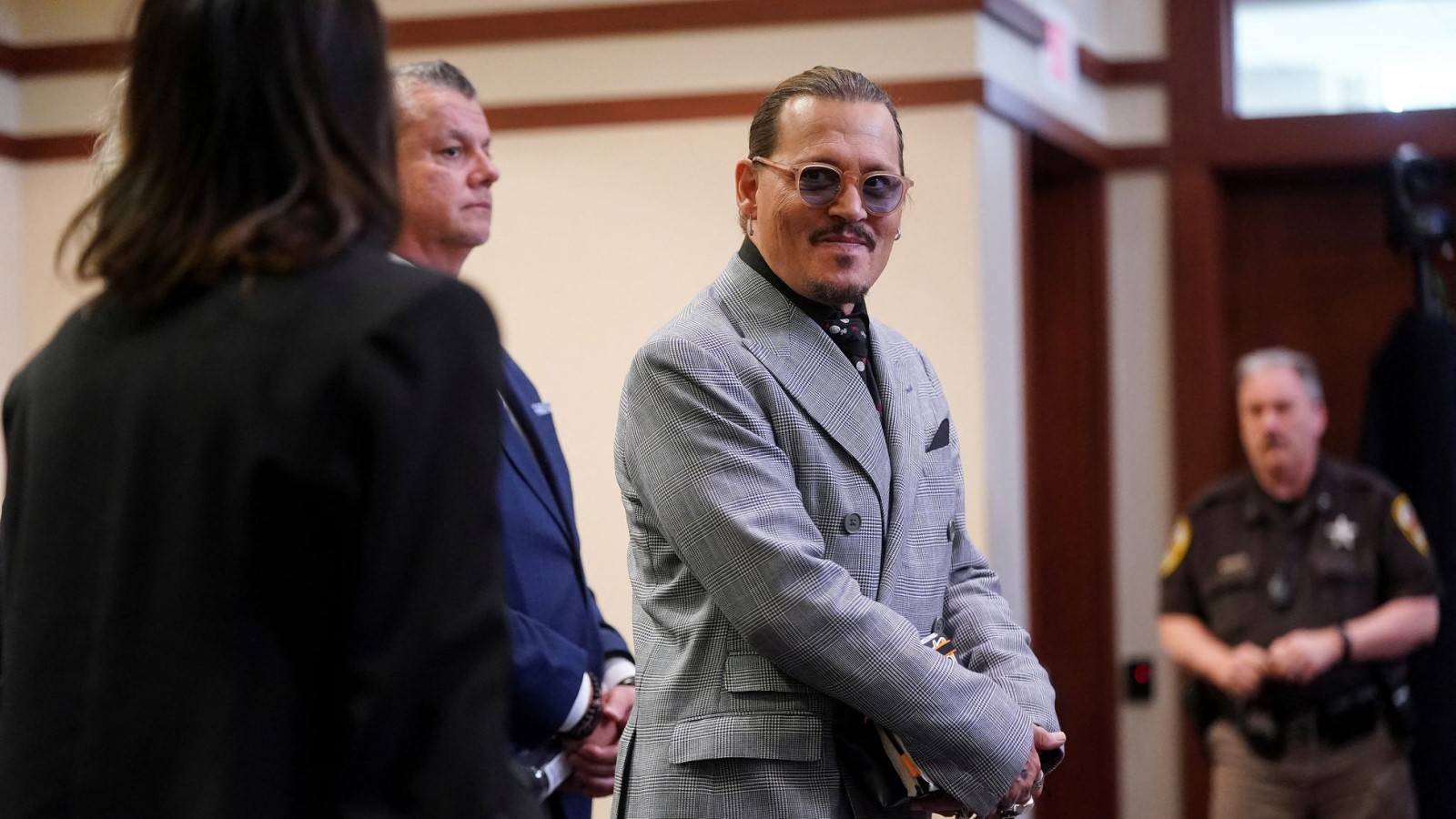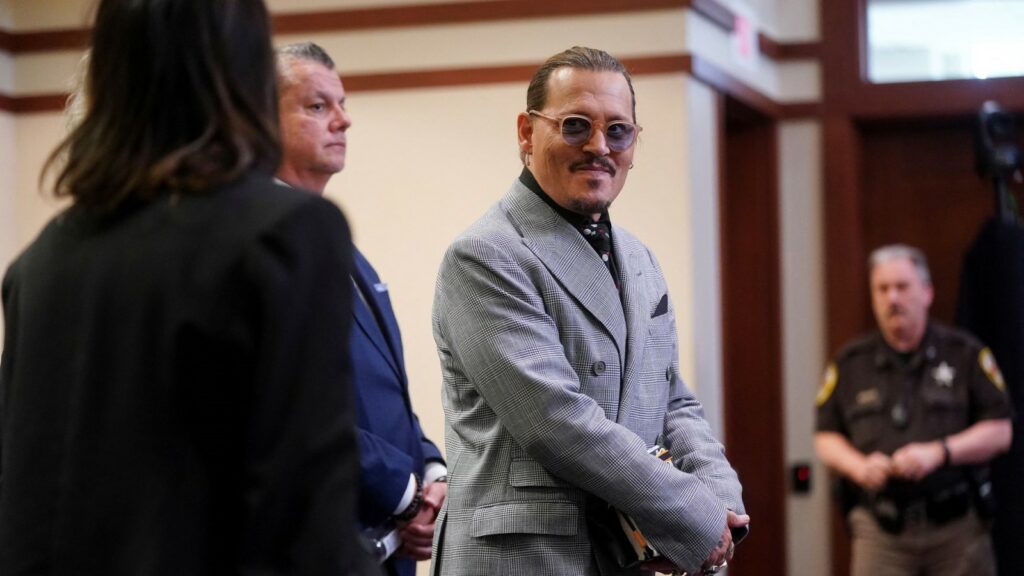 A duel in front of the world's eyes
There was one important difference: It was now a duel in front of the eyes of the world public, broadcast by cameras. Indeed, Depp was able to take the limelight, with the prominent support of his ex-girlfriend Kate Moss. The British supermodel testified on his behalf via video link.
Depp was with Moss for several years in the 1990s, and their breakup was then followed by a long-term relationship with French actress Vanessa Paradis, with whom he has two adult children. Depp and Heard married in 2015, but after only 15 months of marriage, the actress filed for divorce following allegations of domestic violence.
Also Read: